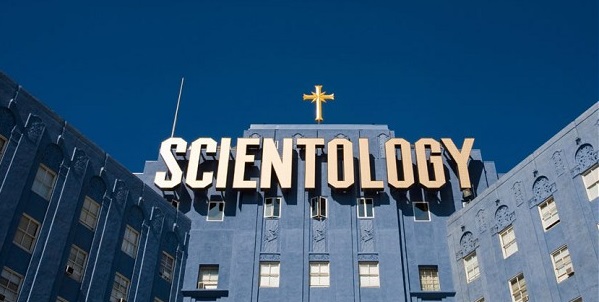 Another in the series of essays from Terra Cognita. See earlier posts:  Why Scientologists Don't FSM, Respect, The Survival Rundown – The Latest Scam, Communication in Scientology… Or Not,  Am I Still A Thetan?,  To Be Or Not To Be,  An Evaluation of Scientology,  Fear: That Which Drives Scientology and Justification and Rationalization.
The Horrors of Word Clearing
Word clearing—defining words—is big in Scientology. Really, really big. LRH emphasized word clearing repeatedly. One small misunderstood word—commonly abbreviated as "MU"—could have disastrous results. Every word in an auditing session had to be cleared and fully understood before auditor and PC could continue. From the smallest preposition to the most obscure multi-syllable word, all had to be cleared.
Per LRH, the misunderstood word is the cause of stupidity and the reason why people do poorly in subjects. It's the reason people drop out of school. And MU's are the root cause of confusions which result in overts!
Basically, misunderstood words have been the cause of every misfortune since the Big Bang—no doubt an MU caused the event! The first of LRH's Factors should probably be revised to read: "Before the beginning there was an MU…"
Just After the Beginning
According to church doctrine, the reason all of you reading this essay aren't sitting in a Scientology course room right this minute is because you have MU's. It's not that you disagreed with anything Ron wrote or didn't feel good about the way the organization is being run, it's simply because there was a word you bypassed and didn't fully clear.
At the beginning of every course in Scientology, LRH warns students to never, never go past an MU. Bypassing a misunderstood word is the primary reason a person blows the church. They didn't leave because they thought the "tech" was whacky or ethics was harsh. They left due to a misunderstood word. Simple as that. LRH's tech is flawless and not to be questioned—everything he wrote is easy to understand and makes perfect sense. If something can't be grasped, it's simply because a person bypassed an MU. There is NO other reason.
All Scientologists clear lots of words. Lots and lots and lots of words. To a point where they feel guilty for not pulling out their dictionary at coming across a word they feel they might not have fully understood. This mentality spills over from the course room to the outside world until everything a Scientologist reads—novels, text books, labels on cans of food, etc.—becomes susceptible to the terrible consequences of the MU.
Manifestations
Per LRH, bypassing an MU results in "a distinctly blank feeling or a washed-out feeling," and "a not-there feeling and sort of nervous hysteria."
The two phenomena following the MU are a) the section the person was reading right after the MU is "blank," and b) the person may give up on the subject he's studying and "blow."
He goes on to say, "The misunderstood word establishes aptitude and lack of aptitude; this is what psychologists have been trying to test for years without recognizing what it was."
First of all, I've bypassed plenty of MU's without feeling blank, washed-out, not-there, or a nervous hysteria. And secondly, if in fact, everything following the MU was "blank," I would have no memory of anything I've read since I picked up my first primer.
That said, can misunderstood words cause confusion and uncertainty? Sure. But they're not the end of life as we know it.
The "Right" Dictionary
Using the correct dictionary is imperative in Scientology. Small, paperback versions are known as "dinky dictionaries" and are prohibited. So are ones without etymologies.
On the flip side, dictionaries with too many definitions are frowned upon—especially college dictionaries in which definitions are deemed "too hard."
Finding just the right dictionary to clear a word is crucial, and over the years, Scientology course rooms have favored different brands.
Word Clearing While Holding the Cans
Word clearing is often done on the meter. Which means, the person being word cleared holds a pair of cans while his twin, supervisor, or auditor operates the e-meter. Per LRH, the meter "reads" when the student hears or reads an MU. To my dismay, the effectiveness of the meter to find MU's (and countless other shit) didn't work that well on me.
For every true misunderstood word that ever read on the meter, the needle never moved on dozens of others which had never been cleared to LRH's specifications. At the same time, the needle "fell" on words on which I clearly knew the definitions. In Scientology, this later phenomenon is known as a "false read." Which in my experience, is actually more common than not.
The Dreaded Word Chain!
Early on, every Scientologist learns the precise—and often laborious—method of how to fully clear a word. This includes looking the word up in a dictionary and clearing every definition, idiomatic expression, and the etymology. Frequently, additional misunderstood words appear in definitions that are being cleared. These must be cleared, as well. If further misunderstood words crop up in the clearing of this secondary word, these, too, must be cleared. And so on, and so on, and so on. In Scientology, these long strings of words-that-must-be-cleared are called "word chains." Word chains can involve the use of multiple dictionaries and hours of investigation. All Scientologists hate getting bogged down on word chains.
Cheating. Yikes!
Most Scientologists cheat on clearing words. Instead of clearing every single definition until "it's theirs," they clear the definition that applies to what they're reading—and fuck the rest.
DM and the powers-that-be are obviously hip to this because they've now included glossaries in the back of all the new editions of books and course packs in which the needed definition is spelled-out to the exclusion of all others. If pressed, supervisors tell students they're expected to clear the rest of the word with a good dictionary—but no one ever does.
On the other hand, not fully clearing words is an overt, and thus, fodder for sec-checking, which in turn, is an additional source of income for failing orgs.
The Nine Methods of Word Clearing
LRH penned a series of Bulletins covering nine methods of finding and clearing the elusive and destructive misunderstood word: Methods 1 through Method 9. Some of these word-clearing actions are done in an auditing session with a person hooked up to an e-meter. In others, course supervisors or twins quiz students on words that might be misunderstood.
I'll touch on just a few of the methods.
Method 1 Word Clearing
Method 1 word clearing is done in session while holding the cans. The purpose is to clear up every misunderstood word in every subject in a person's past learning. "The result of a properly done Method One word clearing is the recovery of one's education." Yeah, right.
Despite nobody ever having achieved this result since that one guy on Marcab, thousands of people have attested to the EP. I never understood how I could possibly remember all these misunderstood words from my past education, nor how clearing them would suddenly "recover" my education. I'm sure many of you have your own stories on how you justified getting through the process. (Or like me, you don't remember.)
Method 3
Method 3 is used in course rooms to clear words found in LRH's bulletins, policy letters, and lectures. Usually, the student clears his own misunderstood words as he encounters them. Other times, supervisors "check out" students for bypassed MU's.
If a sup (supervisor) "flunks" a student on a particular word found early in his studies, the student is expected restudy his materials from that point forward.
To the torment of many, LRH used lots of colloquial words not commonly found in standard dictionaries. To combat these little IAD's lurking in wait, some course rooms kept definitions of "hard to find words" in special, homemade files.
Even if a supervisor knew the definition of a particular word, he was prohibited by the "Supervisor's Code" from verbally telling the student, and once again, students could spend hours looking up the definitions of "hard to find" words.
Misunderstood words were especially prevalent on taped lectures, especially before the advent of transcripts. Many a time, student and supervisor would have to repeatedly listen to garbled sections of tapes, trying to make out what was said. Simply continuing without resolution was high treason.
Method 5
Method 5 is most commonly used in auditing sessions to the clear words of auditing commands.
As a brand new Scientologist, my first auditing was Life Repair. Did this action repair my life? No, but that's another story. What dirtied my needle to no end was when my auditor asked me to define small words which I'd been using regularly—and correctly—for years. If my definition didn't correspond to his idea of the proper meaning, I was forced to pull out a dictionary and clear the word. What incensed me the most was that I was paying $100 per hour for the privilege! Which back in the day, was one hell of lot of cash!
Not only did I waste my hard-earned money, I began each session with a heaping dose of invalidation. You see, auditors are trained not to accept the PC's—preclears—assertion that he knows the definition of a particular word, but require him to define that word to their satisfaction. Any hesitation, any stumble, any not-perfect recitation of a definition on the part of the PC, and out comes the dictionary.
And out go your Ruds. Which uses up even more of your hard-earned money! (Ruds—short for rudiments—are factors, issues, and considerations that must be "in" for a PC to continue with auditing. To name a few: he must be well-fed; well-rested; have no present time problems; and of course, not be hiding any overts.)
Incidentally, many of these small words have scores of definitions, ALL of which must be painstakingly cleared. As for the dreaded "word chain," hopefully, the PC was wealthier than me and went into session with multiple intensives in reserve. (An "intensive" is a block of twelve auditing hours.)
Method 9
Method 9 word clearing is a means of ferreting-out MU's by a student reading aloud. For every pause, hesitation, stumble, twitch, or body reaction by the reader, it's assumed there's an MU that must be found and cleared. I hated M9'ing with a passion!
It didn't matter if the material one was reading was illogical, poorly written, grammatically inept, archaic, and littered with malaprops: you blink; you got an MU. Since there are countless other reasons why a person might not read something in perfect cadence, more often than not, there is no misunderstood word. Which, of course, is not acceptable to the "coach." And which means the student is forced to admit defeat and clear a word with which he's already familiar. The concept of personal integrity does not apply.
M9 word clearing is built on the premises that all LRH material is one-hundred percent perfect and nothing but an MU would cause a person to not read flawlessly. I call BS.
As an aside, after painstakingly explaining to my MAA why I objected to and didn't believe in M9 word clearing, the very first thing he ordered me to do on my "program" was to M9 Keeping Scientology Working. (So as not to add pages to this essay, I shall refrain from further thoughts on this.)
The Key to Life
The Key to Life was the ultimate course in word clearing, and was based on the assumption that people didn't go stupid by just misunderstanding BIG words. The real culprits tripping them up were all the underlying LITTLE words—like "the," "have," "go," "it," "is," etc. The entire course consisted of clearing all the small words in the English language—hundreds of pages of them.
Without knowing what was involved, I paid for the course. Who wouldn't want the KEY to frikken life, right? To my utter horror, I learned the course was done Method 9! NOOOOOO!!!
In true delusional fashion, I persevered, and my twin and I finished the course. Was clearing shit-loads of small words—of which I already knew the definition—the KEY to life? Not even close. I must have had overts!
So if any of you reading this disagree with me in any way (or are feeling slightly blank), I have but three words for you: Find your MU!
Still not Declared,
Terra Cognita