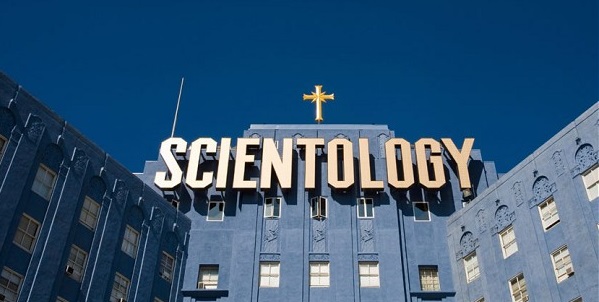 Another in the continuing series of essays from Terra Cognita. See earlier posts:  Respect, The Survival Rundown – The Latest Scam, Communication in Scientology… Or Not,  Am I Still A Thetan?,  To Be Or Not To Be,  An Evaluation of Scientology,  Fear: That Which Drives Scientology and Justification and Rationalization.
I ran across an old evaluation of the local Scientology scene in which the ED determined that seventy-five percent of all new people had come in off the FSM line back in the org's heyday—which was a good thirty-five years ago. Now? No one brings anyone into the org anymore. Except for a handful of old timers redoing old courses, the place is a morgue. For some reason, Scientologists aren't FSMing new people into orgs. OT's aren't FSMing. Hardcore lifers aren't FSMing. Staff aren't FSMing. Ron isn't FSMing. Nobody is FSMing.
FSM stands for Field Staff Member. Per LRH, an FSM's purpose is to help him "contact, handle, salvage and bring to understanding the individual and thus the peoples of earth." "FSM's get people into Scientology by disseminating to bring about an understanding of what Scientology can do thus creating a desire for service and selecting the person for that service." All Scientologists are automatically appointed FSM's and expected to bring new people into the church—or "to FSM." These new people are called "selectees."
Human Nature
Helping people is human nature. We all like telling our friends about great new restaurants, wonderful movies, and good places to shop and recreate. Religion is no exception. Except, apparently, when that religion is Scientology.
For reasons which I'll get to later, few Scientologists tell their buddies about their church. What's up with that?
Org Staff
The majority of remaining Class 5 org staff are over fifty. (Most are probably over sixty.) FSM's don't have confidence that their younger selectees will be able to relate to this old staff.
On the flip side, FSM's are fearful of exposing their older friends to abuse from the few young staff—usually supervisors and MAA's—who have little reality of the outside world.
Since all of these older staff have worked in empty, insolvent orgs for most of their indentured servitude, one can only assume, they're somewhat delusional, if not slightly crazy. Einstein said insanity is doing the same thing over and over again and expecting different results. Scientology staff have been doing the same things over and over again for decades.
Cost
The outrageous price tag affixed to the top of the Bridge is not only unreal to the FSM, explaining the true cost of Scientology to selectees is totally un-confrontable. All church members hide the real cost of services from all their friends and family. Withholding the "price of freedom" is rationalized in many ways, but the truth is, if an FSM really believed the cost justified the gains, they wouldn't have a problem disclosing the hundreds of thousands of dollars needed to play the game.
All Scientologists—and ex-Scientologists—are embarrassed to reveal how much they've spent on "services." Many feel humiliated by the amount they've "donated" over the years. Many are still in debt.
Scientologists don't like to admit that the vast majority of jobs in today's world don't pay enough to go up the Bridge. Which means, their selectee would have to quit their beloved teaching job in favor of selling car insurance if they were to have any chance of "going free." Scientologists know the price of Scientology isn't right, and is a significant reason why they don't FSM.
And even if some FSM does manage to talk an unsuspecting mark into doing a course, vulture-like regs lie in wait just inside the doors, ready to strip their friend's wallets of the rest of their cash.
Buildings
Most Class 5 buildings—"ideal" or not—are empty, cavernous spaces devoid of warmth and humanity. Few public inhabit their course rooms. Staff roam the hallways with nothing useful to do. This lack of vibrancy is very embarrassing to the FSM. It's hard to convince your friends that Scientology is their road to salvation when so few are playing the game.
Tech, Policy, Ethics, and Events
FSM's fear that exposing their friends to much of LRH's books, bulletins, and policy letters will turn them off and drive them away. They know that much of his writing is outdated, and if not false, is pure fantasy. The OT levels are especially susceptible to "misinterpretation" by new public. FSM's can only hope their friends haven't already researched the "wall of fire" and those "pesky body things" on the Internet. (If they have, the FSM will insist he doesn't know what they're talking about.)
Most FSM's are embarrassed to bring selectees to any of the bi-monthly, over-slick, over-hyped "events"—the fake enthusiasm is enough to make them run for the door. Scientologists understand that the purported statistics flashed at the beginning of each event have little to do with the sorry state of their local org, and even if they can't articulate why, they know something's off about the android-like David Miscavige.
The Gestapo-like Department 3 looms large on the horizon for all who enter the church. Since most Scientologists have been abused by Ethics, they can only assume their selectee will receive the same treatment.
The Media
Perhaps the biggest impediment to FSMing these days is the huge quantity of damning information about Scientology on the Internet. Anyone with a laptop or cellphone can access a website such as this one with a few key strokes—or voice commands. And since all young people have grown up with this technology, Googling the church online before committing themselves is second nature. Had I been privy to such technology when I was young, I would have never "joined" the church in the first place.
Many anti-Scientology books have been published recently, any of which can be delivered to your doorstep the next day by Amazon. Author, Chris Shelton even posts weekly YouTube videos, damning the church and its suppressive policies.
One of LRH's most famous promotional utterances was "books make booms." He contended that all he needed to do to hook a person on Scientology was to get them to buy a copy of Dianetics, The Modern Science of Mental Health. A person would read the book and then run to the org for auditing. A few did. Most couldn't get through the first chapter. All Scientologists know about the fallacy of pushing DMSMH, and yet, the church continues to promote this action. "Ron wrote to a more educated audience," and "the literacy rate has gone down," is the corporate justification. FSM's are scared to give DMSMH to their selectees. Books, as tools to get new people in the front doors, rarely work.
Going Free…or Not
Few, if any, Scientologists ever achieved the gains they were promised and ended up leaving the church. Those who've stayed, go on hoping that their next level will be the one that finally sets them free. Promising friends and relatives a salvation which they, as FSM's, have never attained, is hard to do.
Last Words
Unless they've been declared clinically brain-dead, all Scientologists know LRH's tech doesn't fully work. They all secretly harbor the same doubts about the organization as does everyone reading this essay. They've all run up against tech, policy, and organizational phenomena that doesn't make sense. All have faced wall after wall of unattainable EP's. They've all been witness to DM's repeated insanity. Many are still sitting in their "ruin."
The staff lie to the public. The public lie to their family and friends. And all Scientologists lie to themselves and to each other.
All church members have experienced inexcusable invalidation, abuse, and injustice inside the church—with no exceptions. It's no wonder, they don't tell their friends.
Scientologists don't FSM because their friends would think poorly of them if they revealed they're members of the cult, and their confidence that the church can actually help their friends is at an all-time low—if not, nonexistent.
I was always embarrassed to tell people I was a Scientologist, much less did I ever FSM. And for the past three and a half decades, "my" org has been near empty and insolvent.
Still not Declared,
Terra Cognita