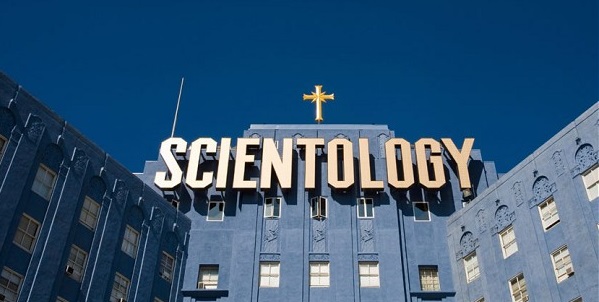 Another in the continuing series of thought-provoking essays from Terra Cognita.
TC's previous posts: The Survival Rundown – The Latest Scam, Communication in Scientology… Or Not,  Am I Still A Thetan?,  To Be Or Not To Be,  An Evaluation of Scientology,  Fear: That Which Drives Scientology and Justification and Rationalization.
A few weeks ago, a person contributed an essay to this blog in which he talked about respecting a friend still firmly involved in the Church of Scientology. Over the years, I've wrestled with the concept of "respect" and how to apply it to the people in my life—both to friends and to those who no longer are.
On one hand, I respect "our troops" and the purpose of protecting America. On the other, I don't agree with—or respect—the country's foreign policy, and these troops' decision to play that game. Especially when that game translates into invading other countries and murdering thousands of innocents.
Political correctness notwithstanding, respecting others' beliefs unequivocally can be a difficult task. Some beliefs make little sense. Some seem like they were fermented inside the depths of a delusional mind. Still other beliefs, such as "disconnection," are pointblank evil. Conviction and faith in the name of religion can be especially dangerous.
The word "respect" has several different meaning—which makes a big difference and can be confusing.
Definition 1: "To show regard or consideration for"
Showing regard and consideration for others is a good thing, right? I respect a person's right to dress the way he chooses or listen to the music of his choice. Or to drive a shit-brown-colored Ford.
A classic example, and founding principle of America, is respecting others' rights to practice the religion of their choice. I'm fine with people worshiping imaginary gods and believing evolution is a hoax, even if my philosophic tendencies lean more toward hardcore science fiction.
But what if their religion does more harm than good? Do I still respect a person's right to engage in activities which hurt others? And what about the person himself? Should I respect him? Even just a little? More often than not, people like this wear blinders and think they're saving the world. Respect is hard to earn without lines of open communication
Definition 2: "To refrain from intruding upon or interfering with"
Few appreciate others getting in our business. "Respecting a person's right to privacy," or again, "practicing the religion of one's choice," are two examples. The right to privacy has even been written into law. Everyone likes their privacy. The Church of Scientology is no exception. I doubt there's a more secretive religious sect on the planet. I can't help but think that those which are the most private and guarded, are those covering up the most crimes and have the most to lose.
Right to privacy aside, should I not interfere with a religious practice that is harming others? Would I not be obligated to at least speak out against harmful practices? Scientologists call "doing nothing," an overt of omission.
Helping others is human nature; preventing harm is a close corollary.
Definition 3: "To hold in esteem or honor"
By this definition, it seems possible to respect a person, while at the same time, not respect his practices. I might respect our president but not necessarily his decision to invade Asskikastan. Others would withhold their respect for him AND for his actions. Can I really separate the two, though? It's damn hard to respect a person involved in questionable practices.
I don't always agree with my spouse's recall of past events, but in no way has this diminished my love and respect.
Do No Harm
Before respecting a person's beliefs, one should make sure these practices make sense, and determine if they're beneficial or destructive. Which can be hard to do because life isn't always painted black and white. What if their religion does more good than harm? Does the good outweigh the bad? Eating fish on Friday is fairly benign. And I like salmon. Stoning adulterers to death is rather severe.
What if a religion's practices were seventy percent good to thirty percent bad? Do I respect the good and ignore the bad? Or do I withhold my respect altogether? Examining practices and beliefs, case by case, might be wise.
At the least, open and honest discussion of these practices and beliefs is mandatory for my respect.
An all too recent example is the suicide bomber who blows up innocent people in the name of Allah and the promise of a harem-full of virgins. Can I with good conscience respect this man's right to practice this religion? And can I be expected to separate the "right" from the "practice"?
Respect, Religion, and Those Still In
I just can't respect a person's right to practice "any" religion. Some are just too harmful and hateful. By extension, I don't respect those who do harm in the name of religious conviction. This would include blind followers, who, even if they don't directly participate in the damage, give tacit consent by not doing anything to prevent the harm.
It's hard to fully respect a person when I don't respect his actions—even if those actions aren't harmful to others, but only to himself. It's especially hard to respect a person who won't communicate and refuses to look at alternative points of view.
I narrowly respect friends still inside Scientology with regards to their right to do whatever the fuck they want, but I don't respect their decisions to support, not just the harmful practices, but those based on fantasy. I'm cool with Jack and Sally auditing themselves up to the state of "Clear." I'm not cool with charging outrageous sums of money for the privilege. And I'm certainly not cool with the practice of disconnection and Fair Game.
Just like most everything else in life, "respect" isn't static, but can be scaled and is subject to change. Respect varies depending on a person's actions. My respect for Joe rises due to his volunteer work in the community. Respect for Joe climbs from 7.0 to 8.5. My respect for Sal plummets when I learn he's selling heroin to kids. Sal drops from 6.0 to 1.2. I wholly don't respect David Miscavige—in every sense of the word. Little Davey is assigned a minus 1.1.
Still not Declared,
Terra Cognita
P.S. I love all the names you've coined for DM and Scientology. Two of my favorites are "the Little Fuhrer," and the "Clampire."