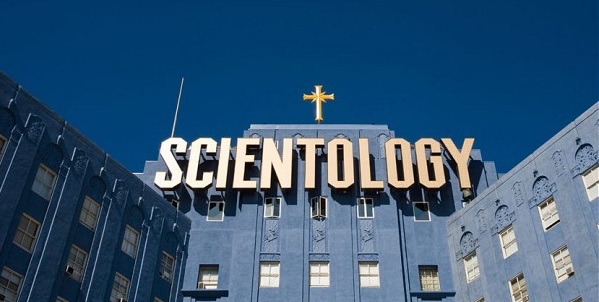 Another in the continuing series of thought provoking posts from Terra Cognita. 
TC's previous posts: Communication in Scientology… Or Not,  Am I Still A Thetan?,  To Be Or Not To Be,  An Evaluation of Scientology,  Fear: That Which Drives Scientology and Justification and Rationalization.
The Survival Rundown – David Miscavige's Latest Scam
I'm embarrassed to say that I actually spent many hours on this rundown. I'm proud to say I finally woke up and queried what the fuck I was doing. That said, I'm not here to defend or condemn LRH or objective processing, but to explain this new rundown within the context of the present Church of Scientology.
What is the SRD?
The SRD—the Survival Rundown—is a collection of hundreds of objective processes compiled by David Miscavige and his team of minions from HCOB's, lectures, and miscellaneous papers written by LRH. Any mention of a process, however small, was included in over three hundred pages of text.
Objective processing has to do with communicating with the physical universe, things which can be observed by our senses—like walls, ashtrays, and human bodies. This is opposed to subjective processing which has to do with what's inside a person's mind. An example of an objective process would be "touching a wall." An example of a subjective process would be recalling the shame and anguish you felt the time Lord Vartan beheaded you in ancient Greece for cowardice. Or was that on Marcab? I have a hard time remembering.
You won't find the SRD listed in LRH's collection of rundowns in Tech Volume 3. And as I mentioned in an earlier essay, the red volumes have been pulled from the shelves of all advanced orgs and presumably destroyed. There might be a few sets remaining at missions and class 5 orgs.
Because the SRD can take hundreds of hours, most people choose to co-audit the rundown.
Was the SRD Written by LRH?
Kind of.
While LRH presumably wrote all the processes, he didn't compile them into the Survival Rundown. Nor did he write the checksheet. No bulletin, order, or scrap of paper can be produced directing such a rundown be put together—despite what David Miscavige would have us believe.
Per Keeping Scientology Working, LRH famously said all the tech existed and shouldn't be altered. At one point there were objectives on the HQS course, and before he died, he'd placed them on Grade 1. Like me, I'm sure many of you remember making that ashtray rise up and hover just under the ceiling.
At the second Golden Age of Tech event, DM proclaimed he'd unearthed some obscure reference in which LRH apparently described the "real" way objectives were to be administered. Even though these processes are at the bottom of the Bridge, these references are all confidential. Of course.
I wasn't surprised that nothing by LRH could be provided when I asked for something in writing. Instead, I was instructed to watch the GAT 2 video in which the SRD was introduced by DM. When I pointed out that a man speaking behind a podium was still "verbal tech," four staff members on four separate occasions told me "you just have to trust COB"—chairman of the board, DM. Two were Sea Org personnel from an advance org (one MAA and one Qual terminal; the others were from a class 5 org (the senior C/S and a supervisor). Eerily, they all used exactly the same phraseology.
By the way, in HCOB 2 Nov 1957RA, Revised 22 Feb 1975, An Objective Rundown, LRH lists the ten processes which should be run on objectives. DM amended this to include hundreds. Go figure.
Alterations Galore
All the LRH HCOB's and HCPL's in the SRD course pack have been altered.
Which as you know, is tantamount to burning Ron in effigy on the front steps of Saint Hill. All the original headings have been removed. All dates have been deleted. All routings have been eliminated. Even LRH's signature at the bottom of each reference has been shit-canned.
Paragraphs have been omitted from original references. Sentences have been changed; sentences have been added. Lecture transcriptions have been "revised." Keeping Scientology Working is not included.
Per Scientology doctrine, altering anything LRH ever wrote, and omitting KSW from a course is a high crime and a "technical degrade." And just about punishable by death.
No one has taken responsibility for the alterations, either. There is nary a note outlining the changes, nor a single signature at the end of any the references. There is no paper trail. We can only assume the material is confidential, and that reading its words by the uninitiated would result in a gruesome death.
OT's and the SRD
Per DM, not a single Scientologist ever received his full battery of objectives. For the ones that thought they did, the processes were "quickied" and the full EP was never achieved. Doesn't matter if the person had monumental wins, God was their twin, and they developed telekinesis. ALL Scientologists are required to redo their objectives. Nobody is in present time or in comm with the physical universe. Not even OT 8's.
An interesting example is SRD process #59, which was pulled from the January 11, 1955, 9th American ACC lecture, "Fundamentals of Auditing" (page 394 of the transcript). According to LRH, a crazy woman had wandered into the lobby of an org one day where he happened to be standing. Ron reminded the audience that Scientology didn't have the time or resources to handle people in this condition, but since she was there…what the hell, he would do something for the poor woman. He began by asking her to "look at the wall" or some such thing until she finally "cognited" that she wasn't afraid anymore. LRH ran a few more similar processes on her, and at the end of each process she was less afraid, less crazy, and more in present time. Sixty years later, I witnessed this run on a perfectly sane OT 7.
So why are OT's being run on bottom-of-the-bridge processes? We can only assume that they they're not in present time and in-control of their environment. I guess being "willing and knowing cause over life, thought, matter, energy, space, and time," and having the ability to "operate totally independently of his body," isn't enough.
Historical Precedence
LRH's modus operandi was to improve, update, and streamline processing. While he never threw out the older versions, he eliminated procedures and auditing commands from these earlier iterations.
Dianetics is a good example of this evolution. He began by lecturing on his "discoveries" and afterwards, had the audience co-audit each other. He wrote, Dianetics, The Modern Science of Mental Health, next. Some years later, after much "research," he came out with the HSDC—the Hubbard Standard Dianetics Course—as a streamlined manual on how to run Dianetics. Later still, he penned an even more simplified version, NED—New Era Dianetics. Each new type of Dianetic processing was presumably, shorter, faster, and superior to the previous.
LRH replaced and revised the old with the new almost as long he had the capacity to write. He followed this pattern with objectives, as well, eliminating decades-old processes in favor of modern ones that resulted in quicker results.
When a PC—pre-clear—buys auditing, he expects to receive the latest processes, and not those from earlier versions. A person on NED would never be run on Dianetic processes from the 1960's. Toyota would never install 1950's brakes on the rear wheels of their 2016 Priuses, and a modern anesthesiologist would never put a man under with a fifth of whisky prior to open heart surgery.
Apparently, not everyone believed in LRH's design.
DM and his cronies rounded up EVERY objective process LRH had ever referenced under the sun, moon, and stars, and crammed them all onto the SRD. Doesn't matter if the process was mentioned briefly as a joke over dinner in a 1950's speakeasy, it's included.
Case Supervision
Just as nothing written by LRH could be produced that laid out the SRD and how it was to be run, nothing could be supplied that spelled out how the rundown was to be CS'ed. The same staff that implored me to "trust COB" failed to show me anything in writing regarding this new Bridge level. In case I was still skeptical, I was assured that all the CS's were highly trained in "specifically tailoring each program to the individual's case."
EP – End Phenomenon
Objectives have to do with putting a person more into present time and into communication with, and in control of, the physical universe. Unlike other rundowns of which I'm familiar, the hundreds of SRD routines all have identical or similar end phenomenon. Which makes me ask, how many routines does it take to get a guy into PT? Or to move an object from point A to point B?
It's not unusual on the SRD for someone to attest to "being in present time," at the end of one process, only to be immediately run on another with the same EP. Apparently, PC's aren't as "in PT" as they think.
Even if a PC feels great at the beginning of a process and exhibits no change in three consecutive iterations (indicating the process is flat and should be abandoned per HCOB 25 Mar 1982R, Objectives Not Biting), he is expected to wait for the bank to kick in. Oftentimes, this takes scores of hours and multiple sessions. The anger and resentment one feels at having to look at the same old shit in the same old shitty room for fifty hours is the reactive mind finally being re-stimulated.
Since the auditor and PC drill each process before running it in session, they're both very familiar with the exact end phenomenon. And since people are inherently creative and imaginative at mocking things up, the PC will make sure, sooner or later, he gets this "win." You could tell a person that by touching an object repeatedly he would eventually get a picture of a pink elephant in his mind. And by god, he would. BFD.
Although the individual processes may have been written by LRH, their present compilation and application was invented by others. The SRD is a complete fabrication by DM and his sycophants.
Still not Declared,
Terra Cognita
PS: And you can be absolutely assured that DM has NOT redone HIS Objectives and is NOT an SRD Completion. Ed