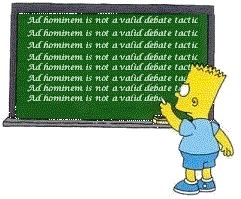 David Miscavige, in typical form, responds to the fairly innocuous statements of Leah Remini reported in
Buzzfeed
and subsequently in a lot of other media.
A number of people who know some of the real story wondered why she was soft-peddling her comments and assumed it was simply that she is moving on with her life and has little interest in even talking about the subject, though reporters want to make it the focus of any interview.
Her comments about wanting to spend more time with her daughter and family and not be so slavishly devoted to the church have been widely picked up.
In typical fashion, Miscavige launches an over-the-top ad hominem attack on her.  Believe me, there is nobody else who is authorized to make comments about Leah Remini like these (and frankly, nobody else who would even think of it). These are straight from his dictation machine.  Likely the reason behind the nasty, personal, vindictive statements is to let his BFF Tom Cruise know that he "has his back."  And to demonstrate that he is not going to be dissed by any "SP", especially not a woman, and that like Debbie Cook, he is going to "teach her a lesson."
Unfortunately, Miscavige just doesn't learn. He once again comes across looking like a nasty little man who can never let go of a grudge.  
Now their revised history story is that they were about to expel Leah for her "ethical lapses.'  Sort of like how Marty Rathbun or I never held any position of authority and were "kicked out." It's really weak. 
Believe me, there is a LOT that Leah Remini COULD be saying about what happened. I guess Miscavige is counting on the fact that she is NOT like him. And he cannot recognize that her rather mild statements about why she left were a lot better than what she COULD have said.  And that it would probably have been smarter to just leave it be.  But in everything he believes it is his God given right to have the last word and "be right." Somehow this just doesn't seem to work out well in the longer term.
And to really "take it to a whole new level,"  after the personal insults, he slathers icing on his shitcake with a bunch of self-serving statements about what a wonderful family oriented organization he runs. His family, starting with his disappeared wife, and continuing on with his niece, brother, father, mother-in-law, mother etc etc of course being the model that everyone should look to for proof of his assertions…. 
I will NOT hate to say I told you so, but Miscavige will be eating those self-serving words about what a wonderful, family friendly community he lords over.
The only people that buy his bs are those drunk on his KoolAid. 
He just HAS to make more enemies every day of his life. 
It sucks to be Miscavige.
Scientology on Remini 'spin': 'Absurd, insulting'
The church has stridently responded to the actress's accusations.
The Church of Scientology has responded to Leah Remini's 
recent attack
 on her former faith, in which she accused the church of fracturing families, among other things.
"It comes as no surprise that someone as self-absorbed as Leah Remini with an insatiable craving for attention would exploit her former faith as a publicity stunt by rewriting her history with it, including omitting that she was participating in a program to remain a Scientologist by her own choice, as she was on the verge of being expelled for her ethical lapses," church spokeswoman Karin Pouw tells USA TODAY in a statement.
"Ms. Remini was not attending church services for years. In fact, she was upset because no one in the church was calling her or her family, going so far as to drag her daughter (Sofia, now 9) into the church to insist upon being given special treatment. Sadly, this is the accurate, flip side of the events she now is spinning, which are absurd, insulting and motivated entirely by a desire to grab attention.
"We are saddened that Ms. Remini now feels compelled to attack her former faith as if there is something wrong with a good work ethic, encouragement to live a drug free life, a happy childhood and strong family – all values she and countless others experience from the strong religious community in the church."