The mighty Volunteer Ministers of the Church of Scientology swung into immediate video action in downtown Clearwater following Hurricane Irma.
One of our local Special Correspondents has been documenting their activities. Photos of the photo ops…
Venturing 100 yards down Ft Harrison to the nearest patch of foliage they could find, the yellow shirts and their videographer got stuck in to some serious disaster clean up. Remember, this is the largest single concentration of scientologists on this or any other planet in the universe, and this was apparently the best they could muster.
Seems that one of the RPFers they sent out didnt grab a yellow shirt…
Of course, the most important element of any VM activity is the videographer. Without video to use at the next event, there is no "VM activity."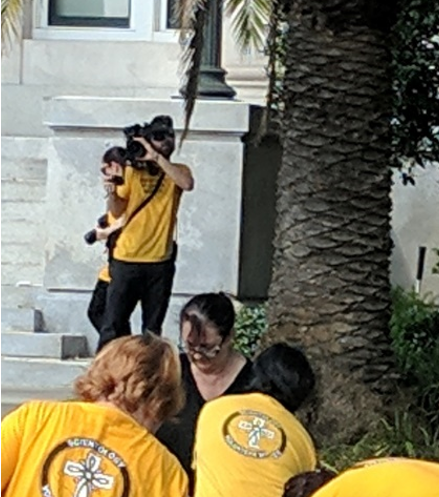 15 minutes later, video footage in the can, the VM's vanished.
No doubt they will be sending photos to the Clerk of the Court letting them know what wonderful work they did picking up branches in front of the unused entrance to the old Court House. After all, what's the point of doing good works if no advantage is gained by it? LRH says good works must be "well-publicized" to have any value.
So, next they handed out these fliers to every house in a local neighborhood.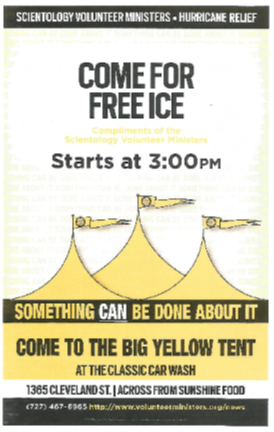 The stupidity of this is that this neighborhood HAD WATER AND POWER. There were plenty of areas that remained without power and water at that time (and reportedly there are still areas of central Florida without power).
And here are their tents at 3:00. WITH NO ICE. A few people stood in line waiting for the "free ice" to show up. Of course, the cameraperson is in the foreground with back to the camera.
By 4:30 they finally had some ice. But no takers. And no photographer.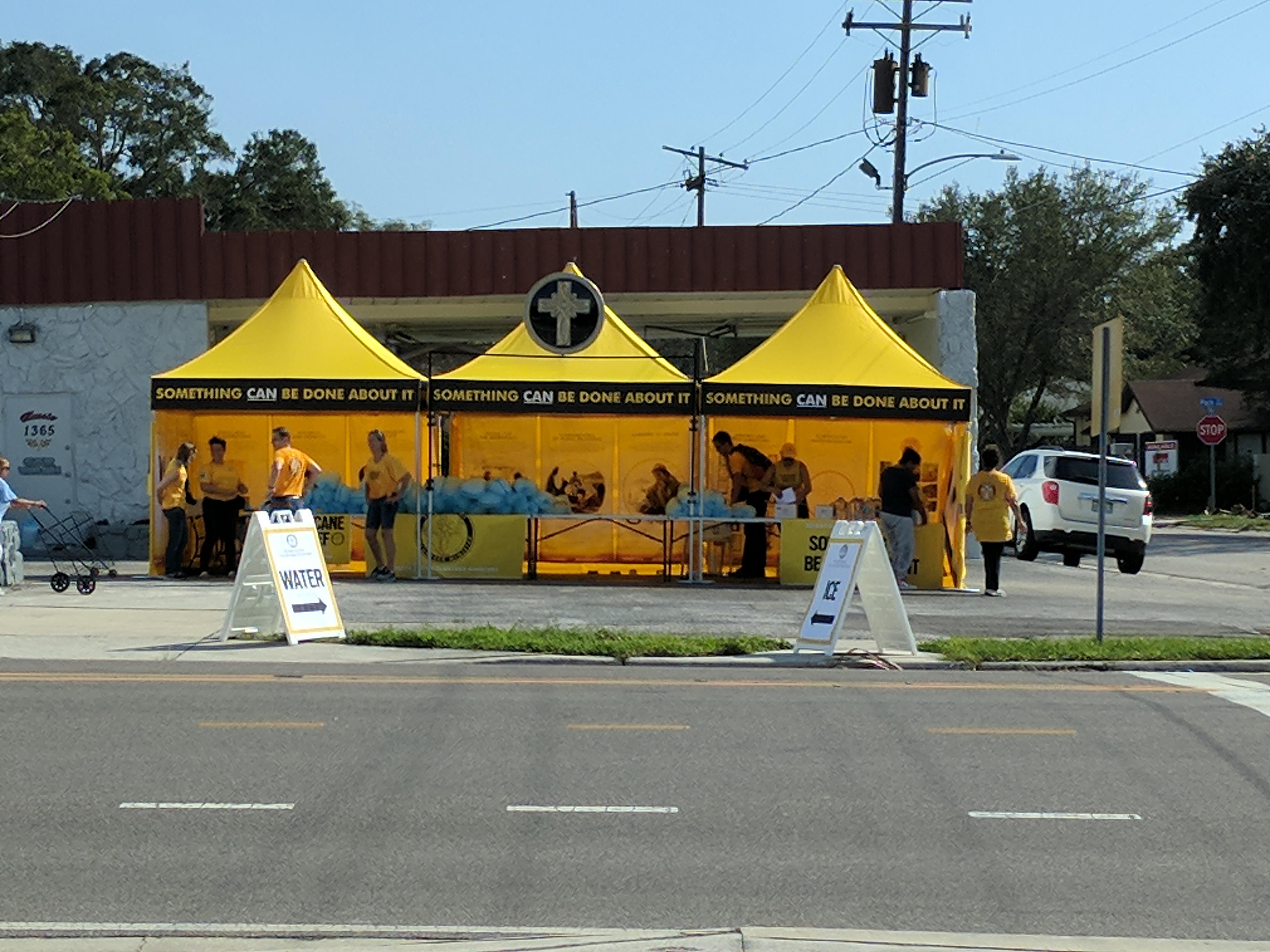 Clearly this activity was ONLY a photo op.
And finally, we have this appeal from the Flag OT Committee:
Dear OTC members,
Please report any volunteer hours you contributed to helping on as a VM this week after Hurricane Irma on your OT Committee Stats.  This is a special time and all shoulders to the wheel should be counted.  This is for this week and last week, so if you did not report last week, you can do so this week and include last weeks hours.
Thank you for your help!!

Clearly, THE MOST important thing is to count your stats!
What else is new?