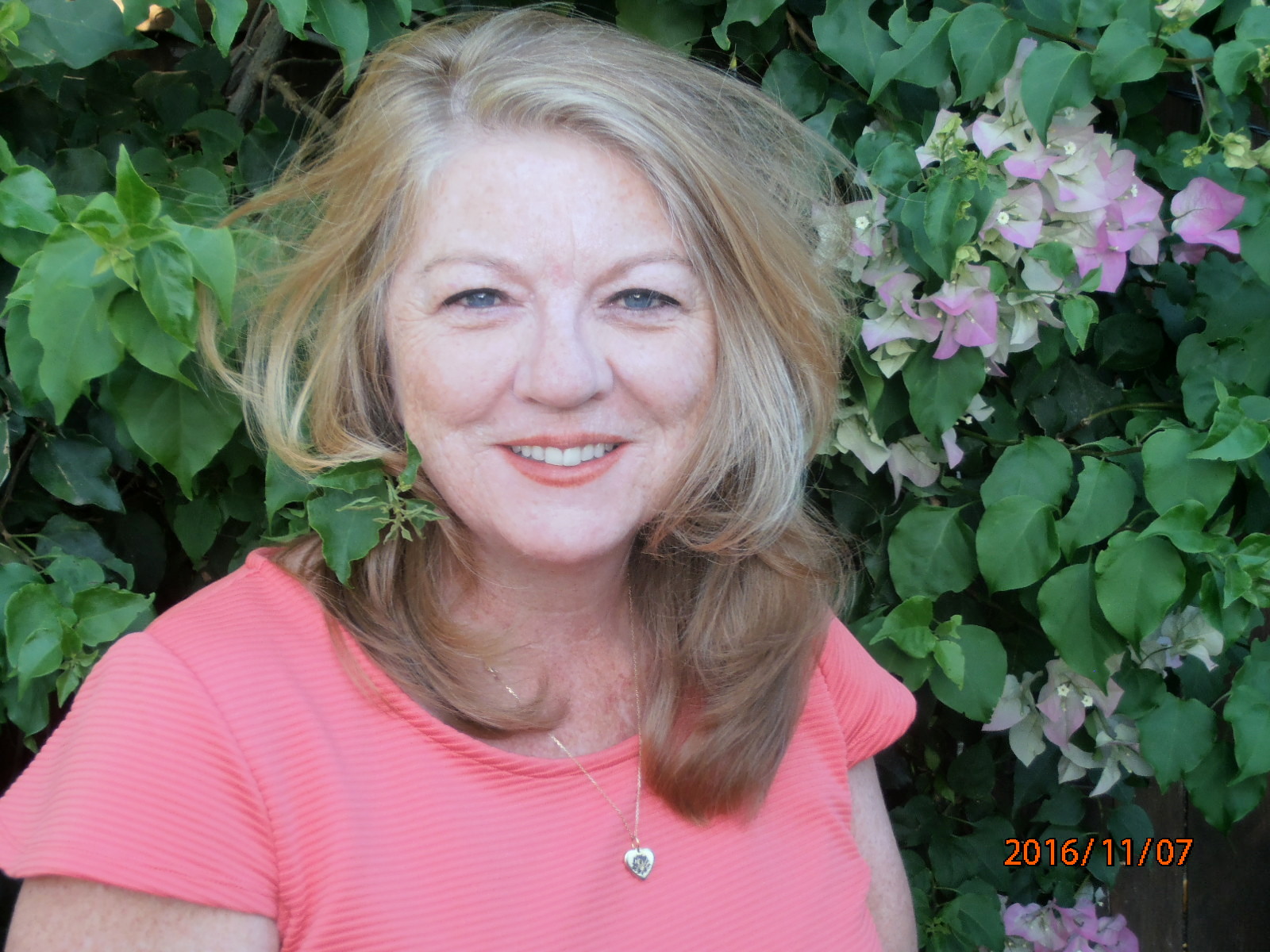 I published an essay by Lois Reisdorf ("Fleecing the Sheeple") and promised that she would be providing us with more information from her considerable experience as the daughter of scientology aristocracy in South Africa, her subsequent experiences as one of the first Commodore's Messengers working with L. Ron Hubbard on the Apollo and interaction with David Miscavige rising.  It is a fascinating story. Here is the first installment.
MAKING OF A CHILD SCIENTOLOGIST AND SEA ORG MEMBER
I am starting from the beginning of my life and the making of me into a Scientologist and child Sea Org member…….
I would like to state right off the bat that I seriously loved my parents and will never hold this against them. They were great and I had a deep love for them. My Mom, Bronwen Jory passed away from brain cancer in 1997 at the age of 58 and my step-Dad Neville Jory passed away in 2007 at the age of 67 from COPD/Emphysema. This was after more than 30 years working their butts off for Scientology. I was lucky enough to rejoin my family at the age of 22 and spent all the years from that age until their deaths with them and gave them 3 amazing grandsons who they adored. They were the best example of what one would think of as a Scientologist, they truly helped people.
As far back as I can remember, I was Scientologist. I grew up with no drugs and when I was sick or had problems it was always handled with Scientology – touch assists, various processes, Dianetic auditing by my step-Dad.  As a child I suffered from migraine headaches and never once had a pain killer and cannot remember ever taking "medicine". It is still very hard for me to NOT use Scientology words to describe things and only in the last 2 years at the age of 56 do I have to rethink everything I have believed in, all my life.  I have read almost every book about Scn in the last 2 years, but specifically left the book Bare Faced Messiah until last as I honestly could not face what I was to learn about LRH…..it was much easier to read about all the abuse and what had become of the SO and DM, than it was for me to read about LRH. Well, I finally finished it and all I can say is that it was shattering to me. I have since read Fair Game and it too was amazing. My personal stories of LRH will follow, and a lot of things finally make sense to me.
I was born in Durban, South Africa in 1960. In apartheid South Africa.  My parents were looking for "something" and stumbled upon Scn. My father, Bryan Lingwood, did not end up becoming a Scientologist, but my mother did. This eventually resulted in their divorce in the mid-1960's. Life was pretty normal from what little I can remember but it started to radically change in 1965. My Dad was transferred to Johannesburg for his job, and Mom started taking courses at the Joburg Org and within months joined staff. This did not sit well with Dad and they started separating in 1966. After their separation Mom was still full-time at the Org, and in order to support 3 little girls she rented a big house and then sub-let to other Joburg Org staff members so I was surrounded by Scientologists and this included the Starkey's, Von Pjeil's, Chisholm's and many other well-known Scientology  families. All of us kids would play together.
I spent many hours at the Joburg Org, and during school holidays from age 6 til 9 would do the children comm courses. Friday nights were spent running around the Joburg Org with a bunch of other kids. We were Scientology kids, used the lingo and had a good understanding of it. I remember doing tone scale drills at 6 years old in Joubert Park (which was downtown Joburg). The Org was located at 23 Hancock Street in 3 small houses, right off the park. I still remember the address!
In about 1966 Neville Jory joined the Joburg Org after having just completed his SHSBC at Saint Hill. Mom and him fell in love and soon after got married. In 1968 Neville went to the Apollo and did his Class VIII course with LRH and then returned back to the Joburg Org. By this time Mom and Neville had baby #4 and soon after baby #5. Neville became my beloved step-father. He was a very good Dad to us 3 girls and treated us as if we were his own. Not once in all my life did I feel that the 3 of us were any different from the next 3 kids they had together. (6 Kids altogether, last one born in 1975.)
In early 1970, Mom and Neville decided to buy a Franchise (Mission) in Durban, so we all went back to Durban and they started and ran their VERY successful franchise in Durban. I can remember it being a very fun, happy place. This is the place where many other subsequently famous Scientologists got into Scientology i.e. Corbett's, Southworth's etc. I could not wait to go to the franchise on Friday nights where I was now doing the adult comm-course; HQS etc. However, I do remember them being VERY financially strapped ALL the time. I was an avid swimmer, field hockey player and had to always arrange my own lifts to and from my extra curricular activities. They worked all the time.  But in South Africa, no matter how poor you were, you could always afford a nanny or two to look after us kids and cook. (During the apartheid era.) That was how they were able to cope with working at the mission full-time and me and my siblings.
It was during this time-period that I got all whiny and upset with my Mom that she was never there. So one day she got hold of me and told me that there was only 5 years left for the planet, and if she does not do her job by helping to clear the planet, then it's going to blow-up. This was the turning point for me. At first I was scared out of my mind but then became more responsible with duties at home and with my small siblings, I hardly ever whined again, I could not wait to become an adult like them and help clear the planet. I was fully on board, even though quite scared.
In 1972 at the age of 12, my Mom and Neville and I signed the Sea Org contract (the other kids were too young to sign). It took them almost a year to turn over the mission to someone and to get things in order for us to join the SO in Copenhagen, Denmark at AOSHEU. It was a very exciting time for me, I could not wait. This was seriously what I thought I was meant to do. One of the biggest things that happened in this prep time – my biological father lost custody of us 3 girls and Neville adopted us. What my father went though is another story in itself. He lost his kids. To this day, I am the only one he has a loving relationship with. I was 12, next one was about 7 and his youngest daughter was around 5.
BTW – this father of mine (Bryan Lingwood), who was never a scientologist is the only parent still alive today, he is 81 years old and is in great physical and mental health and in fact acts as though he is in his 60's – just goes to show!
In 1973 we embarked on a ship (yes a cruise! It was cheaper to travel then by ship than by air) called the Europa from Durban, South Africa, around the Cape of Good Hope and up the west coast of Africa through the Mediterranean to Trieste, Italy. It was amazing and the first time I had left SA. Growing up in apartheid SA, I had never seen television, there were no TV's in the whole country! Talk about being in a bubble of Scientology, and then on top of that you are in the bubble of Apartheid South Africa – I was so naïve it was ridiculous. I had no clue about drugs either.
Our ages were – Me 12, sister 8, sister 6, brother 4, baby sister 3 – traipsing through Europe. We arrived in Copenhagen and all I can say is that I was so disappointed. It was ugly, dreary and cold. Here I had grown up in Africa for goodness sake, most probably had very rarely even worn a jersey.
It got even worse once we were installed into the SO berthing and my siblings were put in the "nursery" it was a dark, cold, damp place in the basement and I am sure moldy. My two youngest siblings had major chest problems and were sick constantly.
I and my 2 sisters went to an International school and I had a post in the AO when I was not in school, kind of like an expeditor.
I hated it there and I was not happy. Within a couple of months an Apollo recruitment mission arrived and this was my out. I got recruited to be a messenger for LRH and I was ecstatic. I thought this was going to be the best thing since sliced bread; I could be an adult and help save the planet in a big way.
I arrived on the Apollo at 13 (late 1973) years old at midnight, alone, with no family and no-one I knew. I wore white bobby socks, a bright yellow skirt ,red shirt and red buckle shoes. I had never sworn in my life and frankly did not even know what swear words were, I basically knew nothing about sex; had never seen TV; I did not even know about such things as the Vietnam War which was raging during 1973. I think back on all of this and I shudder. What was I getting myself into. To be a messenger for LRH and my life would change forever….
Within a year, my parents and the 4 kids left the SO and returned to South Africa and LRH gave them special permission to leave and start Missions there. Mom was pregnant with child #6, they had visa problems and Dad had been CO AO and had been busted….so things got hairy for them.
I on the other hand, was now fully ensconced into being an LRH Messenger and life on the Apollo.  The first few months were very rough for me; crying every night in my bunk bed.  But after a year I was fully on board…..
Next up will be life with LRH as his messenger.