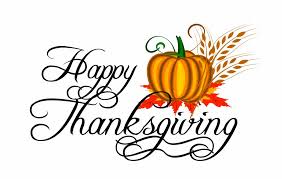 Happy Thanksgiving everyone. A day to be relieved that you are no longer giving to the organization that doesnt thank you for what you have given, but simply looks upon you with little vulture eyes "we got this much out of him/her, there has to be more where that came from."
The only thing true about this email is that this IS "bombastic." I guess the author is unfamiliar with the words she uses as bombastic means: high-sounding but with little meaning; inflated.
The nerve of these people. "In 3 days we are going to announce the biggest/best/over-the-top/bombastic/largest/highest-ever…" Now give us your money by Thursday at 2 so we can fund it!!!
Hah hah hah hah.
Give thanks you don't have to worry about this insanity any longer.
Hello,

Oh my god!

In 3 days is the 29th IAS Anniversary Event at Flag!!!!!!!

The next MASSIVE, ULTRA MAJOR BOMBASTIC blow against psychiatry to date is being released at the event.

As well as a BRAND NEW, FANTASTIC, HUGE, INCREDIBLE Scientology dissemination campaign is being released.

This IS the next step!!!!!

We are in the most exciting times of our religion.

The world has changed over the past 2 weeks with the release of Golden Age of Tech Phase 2!

The next step is to put ethics in world wide so that the tech can and will go in.

This is BIG and we would like to ask for your help again to make this possible and get this funded BEFORE the event.

Our goal is to have it all funded by this Thursday 2pm :-)!!!!!

You will be part of making it history in the most important time of our religion and: the eradication or annihilation of psychiatry on this planet and bringing the truth about Scientology to millions or should I say billions :-)!!!!!

Please call me on 07951 923853 or do a IAS donation on line today on www.iasmembership.org/uk.

Please mention my name in the comments box so I know and call me or send me a text once you done your donation.

You will be sooooo proud having participated again in funding the next major 4th Dyn salvage release.

Make a meaningful donation today and say "I was part of this"!

Thank you!!!!!!

ML

Nicole