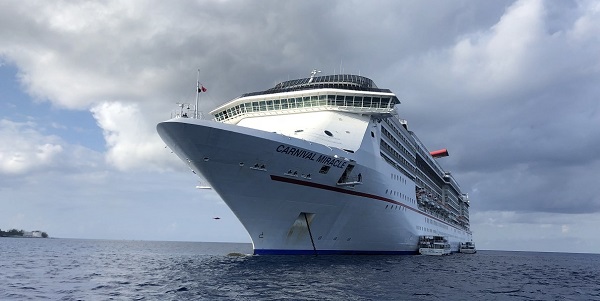 My apologies for being remiss. A few have asked how the vacation was as I made no mention of it here…
It was amazing.
I have waited to post this until we were ready with a special announcement. It's at the end of this short report on the cruise.
We all had such a good time. A cruise is an excuse to eat and drink too much. Check. Do silly things — like build a device to drop a raw egg 8 stories to the ship's atrium floor without it breaking — we did!  Visit interesting locations. Check. Do things we had never done before. Check. Spend time with friends (adults together while the 8 kids were occupying themselves virtually 24/7). Check. We even won three cheesy plastic trophies as the Trivia Champs of the cruise (the combined knowledge on random things between us is rather remarkable).
Here are some shots that capture just a bit of the fun:
An Announcement from Marc Headley:
During Season 3 of The Aftermath, Scientology produced a video which contained a poorly made bobblehead rendition of Mike Rinder.
The second I saw that crappy bobblehead, I had an idea. We should create a Mike Rinder bobblehead and sell them to support The Aftermath Foundation.
I pitched the idea to Mike Rinder. He was on board, and we were off. And as they say, the rest is history.
Today we are proud to announce the official Mike Rinder bobblehead is available! We have produced a limited number of them.
The proceeds generated from the sale of these bobbleheads will be donated to The Aftermath Foundation.
You can now buy them at our new online store "The SP Shop". The SP Shop also has a Facebook and Twitter account.
Here is what the bobblehead looks like:
He has already been around…
Once people have had a chance to purchase them, we plan to run a photo competition.
Details to come…