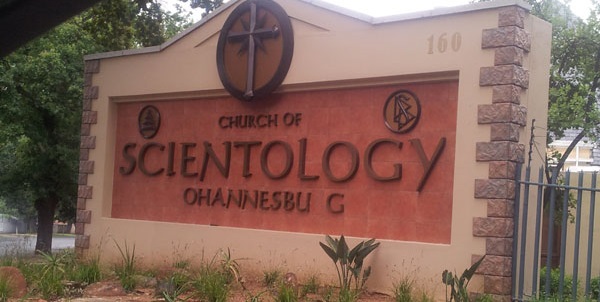 Back in 2014 I did a post entitled Lights Out at Jobur Org. It chronicled the demise of this, the FIRST ideal org.
In the time-honored tradition of scientology promo piece illiteracy, they had previously announced their 10 year anniversary with a typo in their own name — thus the use of "Jobur" in subsequent posts at this blog: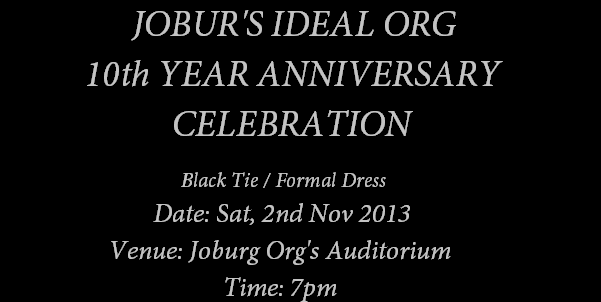 Now, we are coming up to 16 years of operation of this first, model ideal org.
And they have just sent out a new promotional item — and this one has no typos.
But it does contain a couple of startling facts.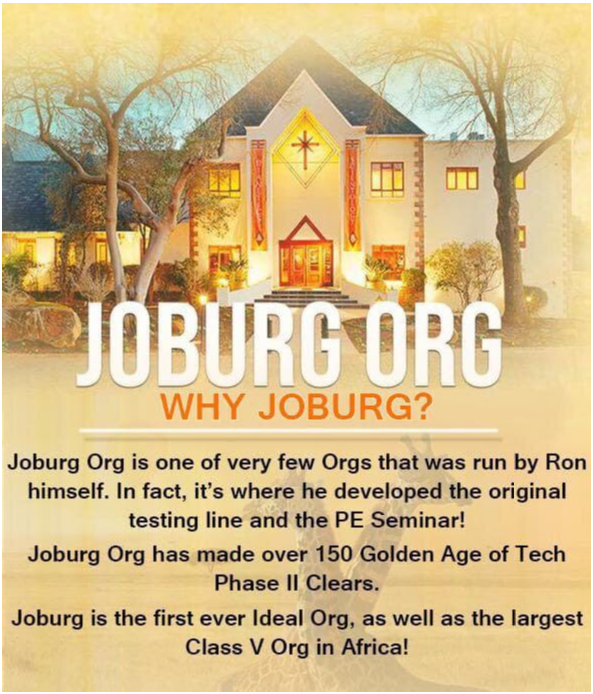 This is the largest org in Africa. A continent of 1.2 BILLION people.
They are clearly proud of their size and accomplishments — they are announcing them to the world.
150 Clears in 16 YEARS. 10 per year! And this is the BIGGEST org? (There are only 7 others in all of Africa).
If ever there was proof that the "ideal Org" strategy is a complete failure in every respect (except increasing Miscavige's statistic of total cash and assets) it is Jobur. They are struggling to survive. They have not opened a single new country in the entire continent. They have not opened any new missions, let alone new orgs. They cannot even pay their utilities bills.
They love to quote Hubbard saying the next great civilization will spring from Africa — if that is true, scientology will have nothing to do with it.