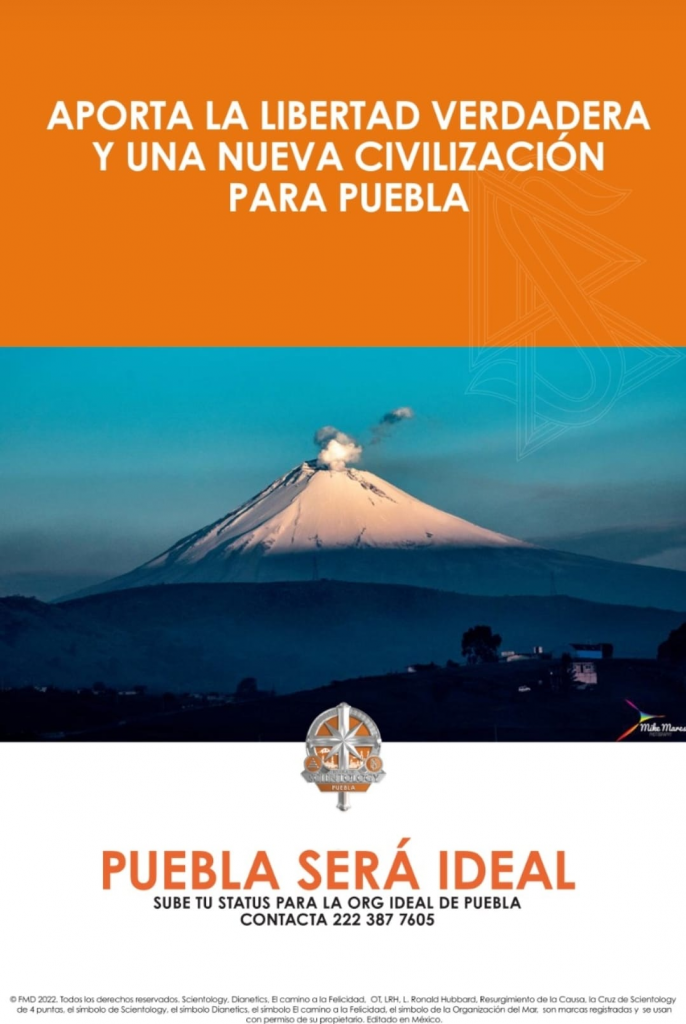 I got this promo piece recently. The volcano Popocatepetl is near Puebla and is the city's most famous landmark.  It got me thinking about Hubbard's list of volcanoes that are part of his OT III story. Not a one in Mexico.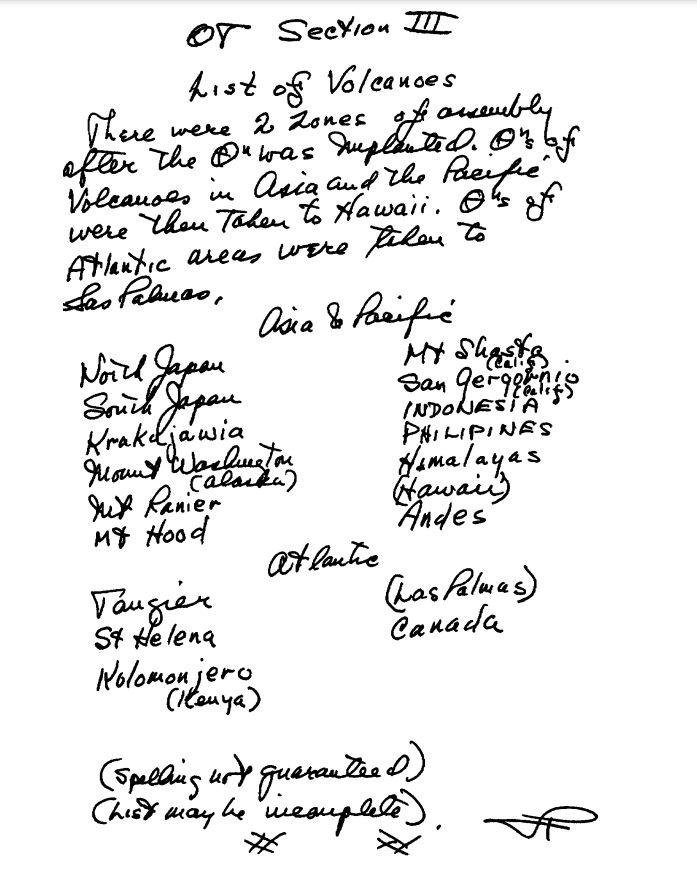 Why?
Mexico apparently wasn't in his thoughts at the time he concocted his OT III story.
And how is it that he was so geographically challenged? His spelling is terrible, but "Kolomonjero" is a LONG way from the Atlantic. There are no volcanoes in the Eastern part of Canada, they are all on the Pacific side of the country, Tangier is not a volcano, but a city in Morocco (the Atlas Mountains are behind it but are not mentioned, though Himalayas and Andes are included encompassing huge areas).
But more to the point, according to geologists, the oldest volcano in Hawaii is 11.5 million years.
Mount Kilimanjaro is only 4 million years old.
Mt Shasta is less than a million years old.
The Canary Islands volcanoes formed 70 million years ago — 5 million years is a LONG time to be off, especially when you are expected to to be able to pinpoint a time millions of years ago down to the minute and second using an E-Meter.
Scientologists pretend this information either doesn't exist, or is simply wrong because Hubbard knows better than than geologists and their science — he had an E-Meter. And as for his geographic ineptitude and spelling shortcomings, they are unimportant when compared to the "discoveries" of the "Wall of Fire."