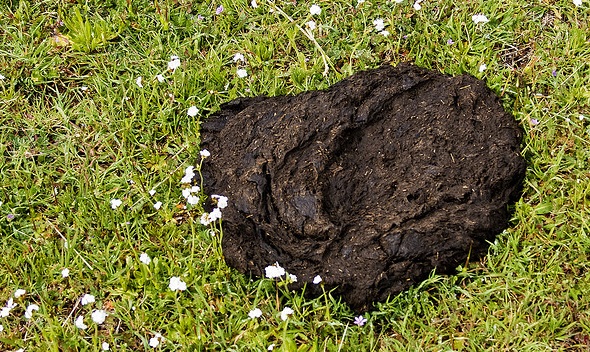 Another bizarre cow pie just landed splat in my inbox….
And as with everything else in scientology, the goalposts area moving target. Today's news may or may not be completely at odds with what was said yesterday, but the sheeple never seem to notice.
The last announcement about the world's largest ideal org was that LA Org held that distinction. Guess not. At least not for this week.
So, now you know, the "world's largest ideal org on the planet" is Milano. As announced by the redundancy department of redundancy.
And then the next oddity — they're holding one HUGE showing – Valley, Pasadena, CC – everyone in LA.  Oops, they didn't invite Inglewood. They're the second class citizens of Los Angeles I guess. Integration has never been a scientology strong suit.
But wait for it, OMG, it is the FULL presentation. Featuring the FULL speech drivel of Dear Leader. Of course you could just go back and look at any of the dozens of past ribbon yankings he has graced with His Presence and you would have the same words, just in a different word salad arrangement. Nothing new to see here. Blah blah de blah de blah blah.
Then the second bullet point shoots straight into grammatical hell. I wonder if Dan Sherman hisself penned this sentence of unlimited magnificence?
And following that you are invited to "take part" in the event (?) along with 8,000 "exuberant" Italian scientologists. You couldn't scrape together 8,000 Italian scientologists if you had the full force of the Gestapo on the job for a year. They simply don't exist. There were not 8,000 people total in attendance — but at least half the audience was imported from other parts of Europe and even the US. It's the way things are done in scientology when Dear Leader is going to be present. The pressure is on for everyone from anywhere to show up to "make a good video" so it can be shown at events like this in order to collect more money. What is so amazing about this is that by now everyone has participated in one of these staged "shows" and they all know what really goes on. One would imagine it would sow seeds of doubt, but too often it seems to reaffirm their dedication to the lies because the sheeple are co-conspirators. When you participate in some discreditable conduct you are less likely to complain about it.
These pieces are becoming more and more laughable. And predicatble.
Bryan Seymour: I had written this little note last night and though I read Ton Ortega's far more extensive and well constructed piece on the same subject on his blog this morning, I am leaving this here as I think it bears repeating.
One of a handful of the most courageous and important journalists who have covered the subject of scientology, Bryan Seymour is a hell of a guy. He has done numerous stories in Australia that have broken ground and exposed the abuses and lies of scientology. Bryan never backs down. Never gives up. And I was reminded of this again today when I saw his latest Facebook posting. I thought it worth sharing here. And while I think about it, everyone I have come to know in the media who has had the courage to take on scientology is, to a one, tremendously kind, good and intelligent. Despite the propaganda one is inculcated with when in scientology, these people are the sort of friends anyone would like to have. A tip of my hat this morning to John Sweeney (and his producer Sarah Mole), Joe Childs, Larry Wright, Alex Gibney, Tony Ortega and Steve Cannane. There's nothing quite like a "Merchant of Chaos" in your list of FB (and real life) friends to make life interesting and a little more enjoyable.