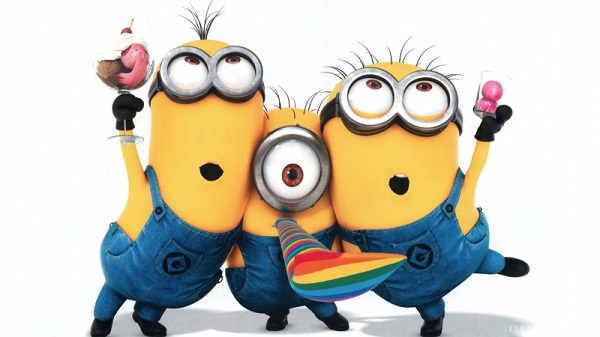 Unfortunately, I have been out of town most of the week and as a result the Thursday Funnies are thin this week. Nevertheless, some tidbits to keep things interesting and everyone amused.
For the first time…
How strange is that when she just got the Freedom Medal 2 weeks ago? Why would she have ever been in Denver before? But they've got her out fundraising lickety-split.
Amazing this woman restored the "pride of her nation". That is quite an astonishing accomplishment (and of course complete bs)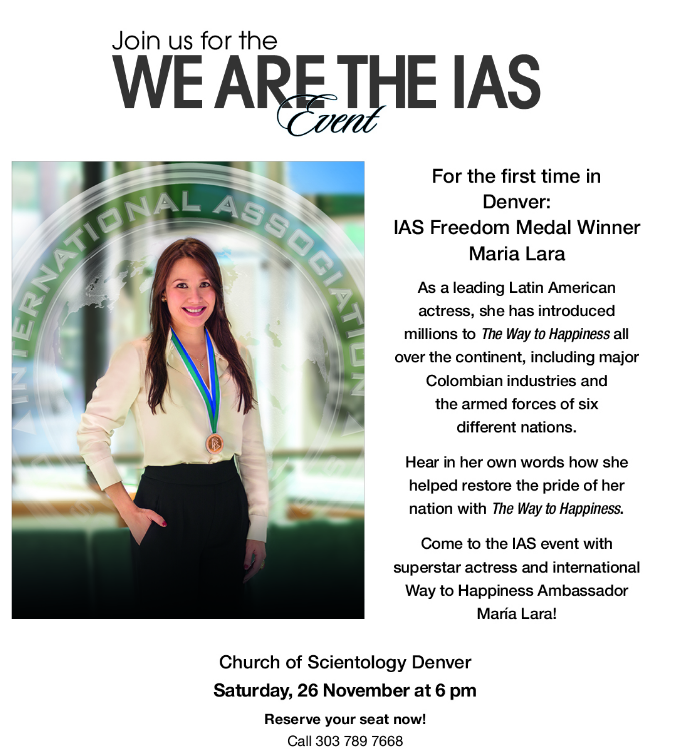 She's touring the WUS to make commissions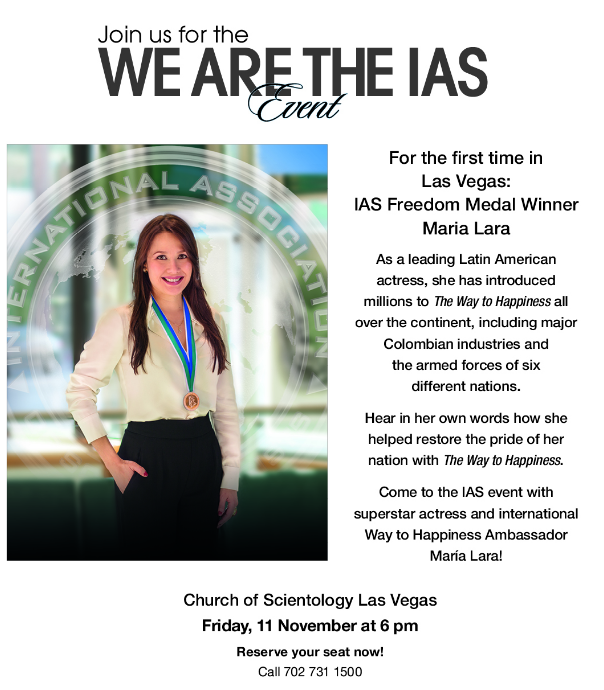 It's in his sights? 
Must be looking through the Hubble telescope. Even with that, he is seeing a mirage that isn't really there.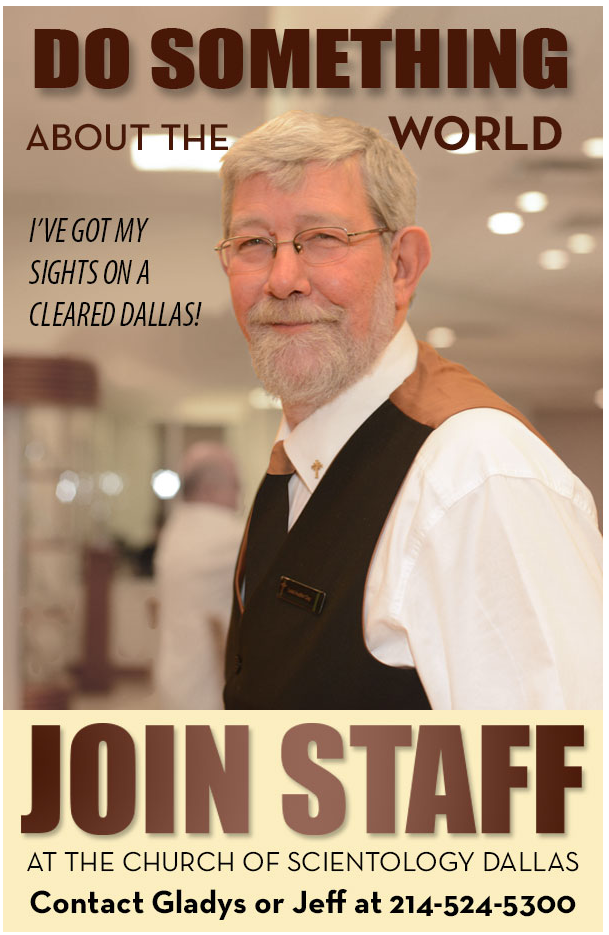 Oh ho, here's trouble
They got another of the new IAS Medal winners also on the rubber chicken (rubber check?) circuit.
Teamed up with the oldest vultures of the IAS. And they are going to create a drug free LA! Haha. Not holding my breath.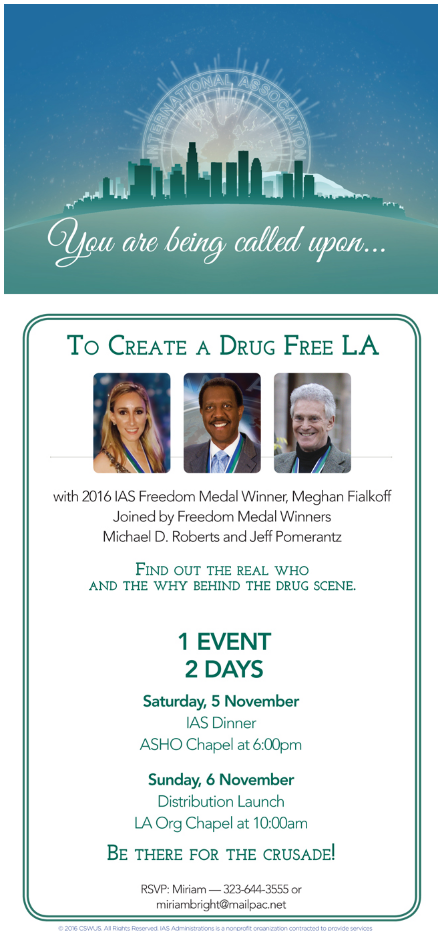 It's CHEAP
And we will give you a t-shirt. Pleeeeez can you come?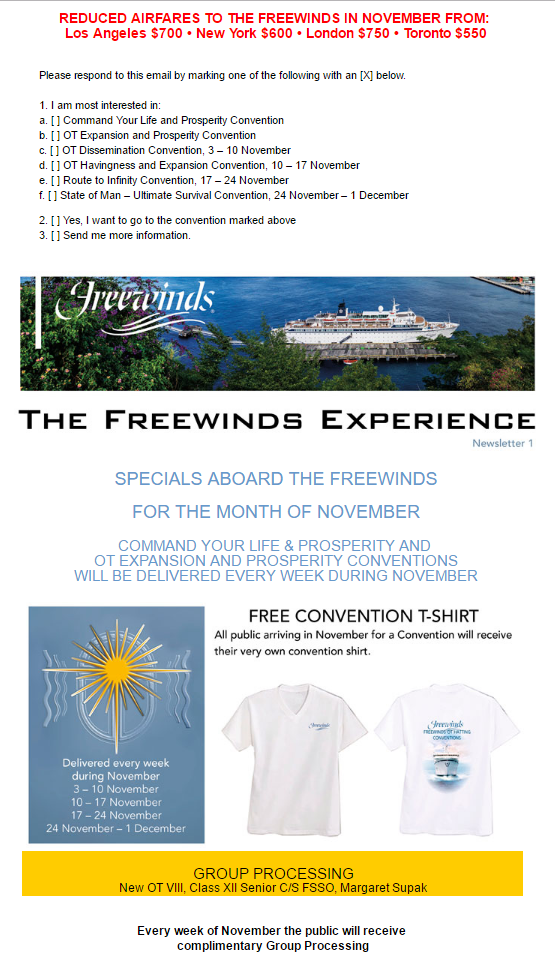 Another Anniversary
Nobody even remembers this place exists. Drove past it last week. Nobody home.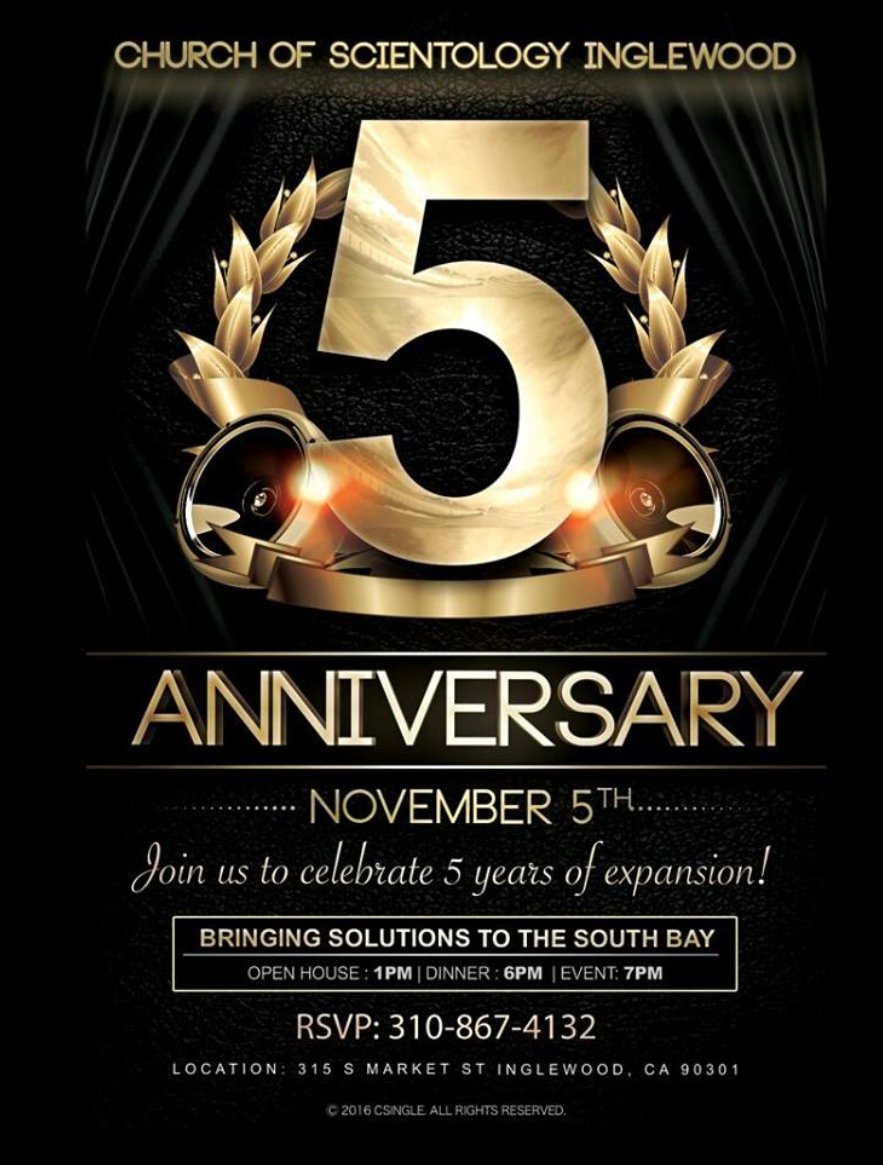 An OT Panel
Bet these super powerful individuals don't command more than 10 people to hear their pitch….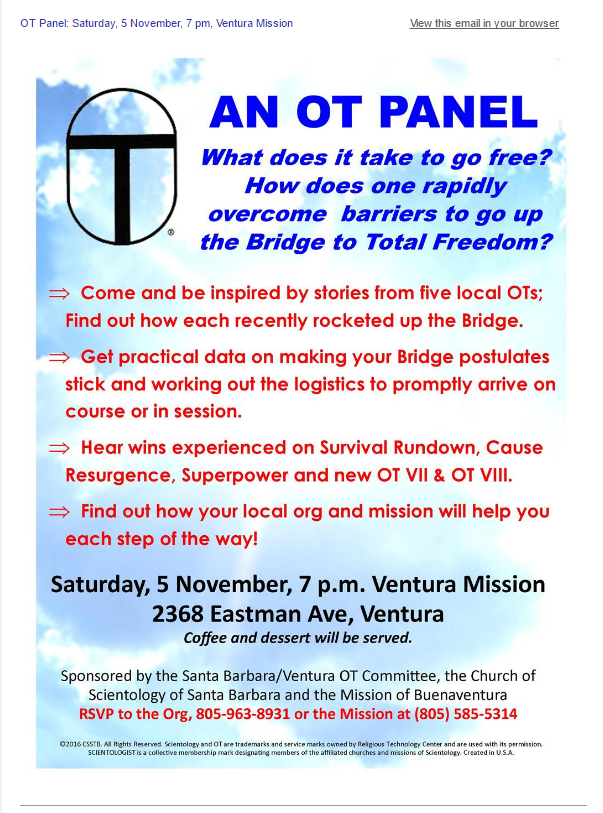 Everyone wins
Really? Love to hear how much the staff are paid.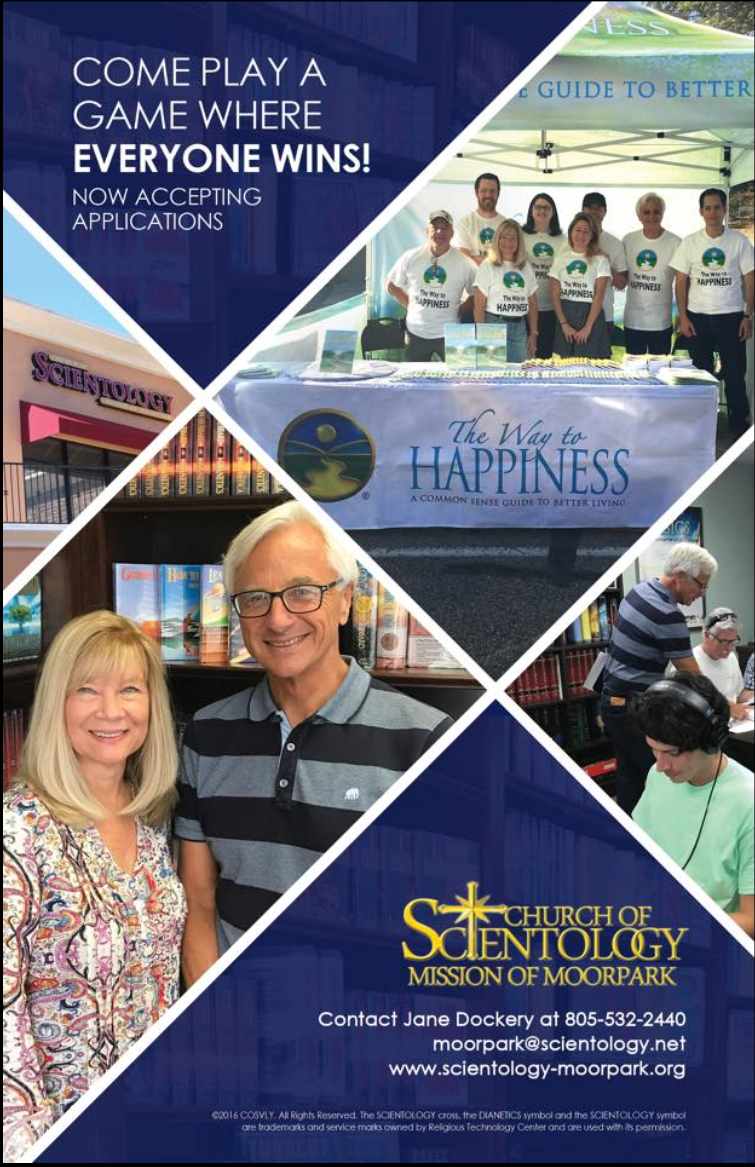 Looks like a winner
Dispersed all over the place with arrows going everywhere…. Huh?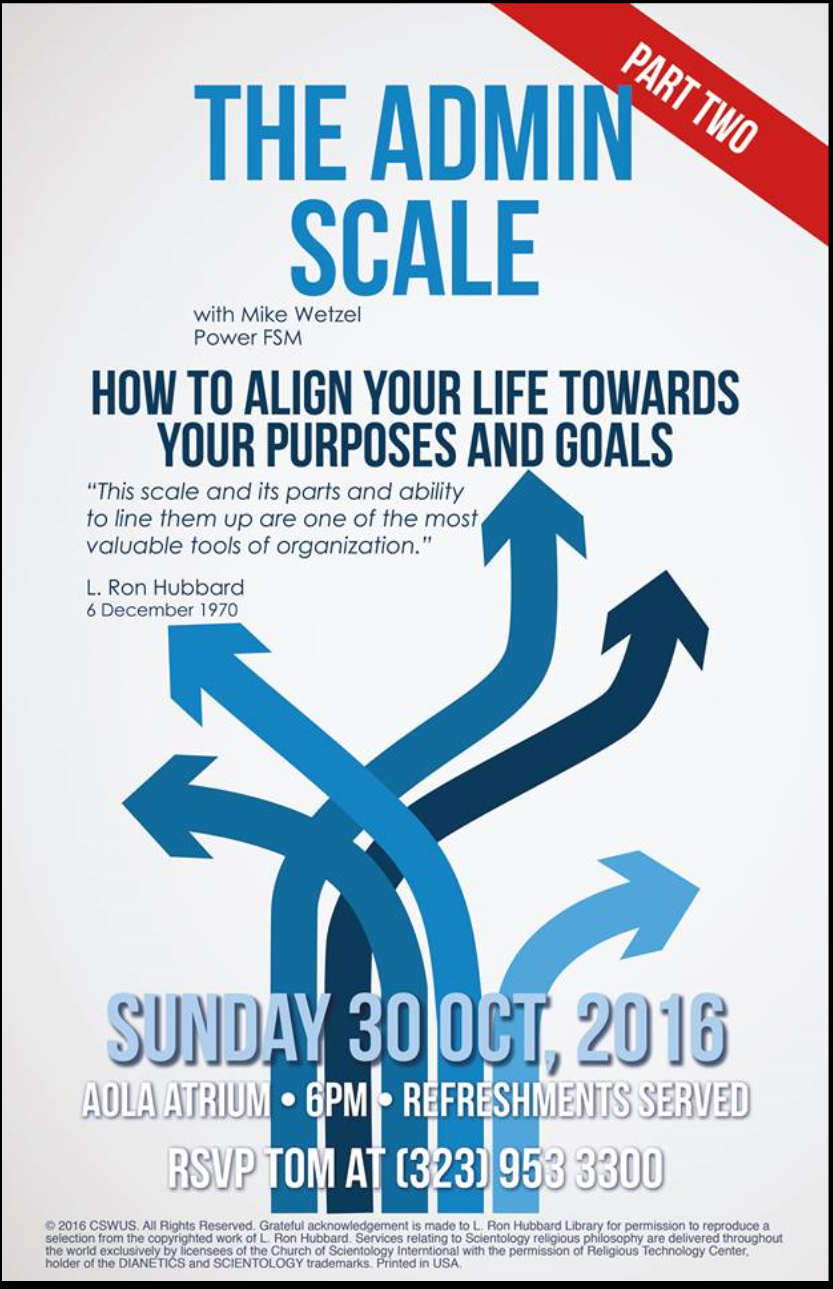 A poor staff member…
Just got a bit poorer.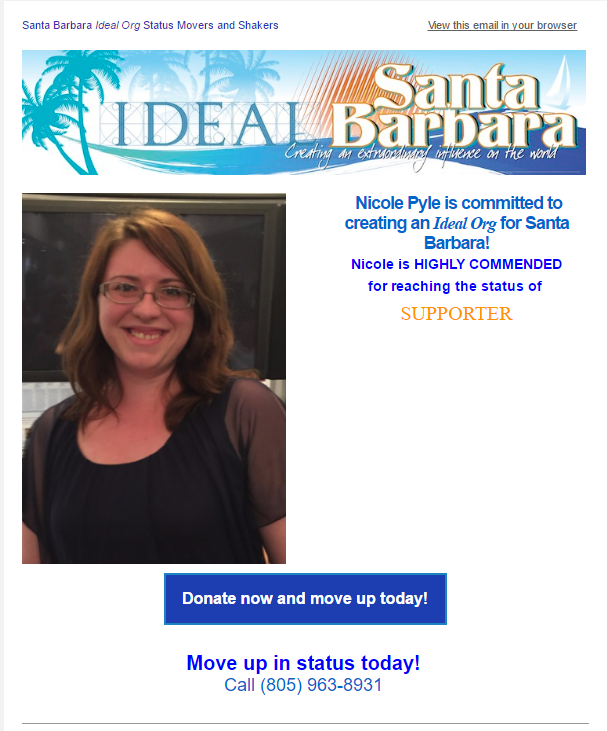 Handling Planetary Suppression?
PLANS to change future generations. Always something in the future.
Wonder what she is going to do about the internet — the biggest "suppression" scientology has ever faced.
You know of course this is a recruitment event. The HCO Cope Officer does nothing else…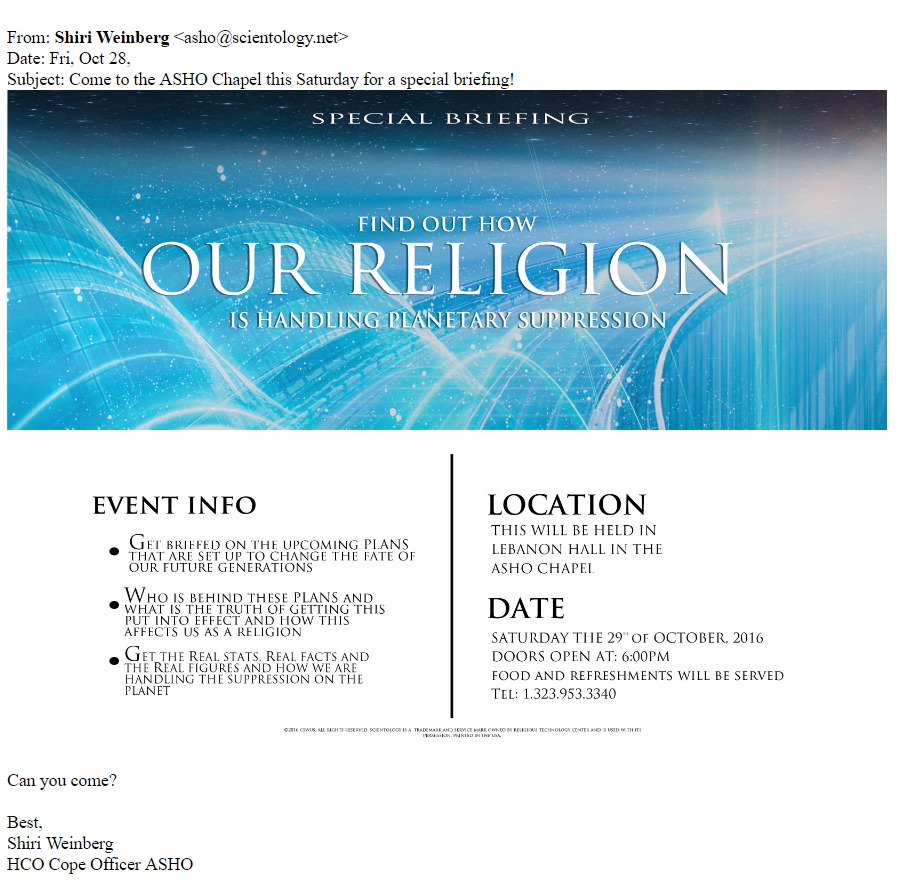 Eddie Frencher reappears
Last seen as the ex-boyfriend of Isabella Cruise. Now he is the pitch man for joining staff. The implication is he got to Clear as a staff member. Don't think so. He might be the only paying public in the Pasadena HGC.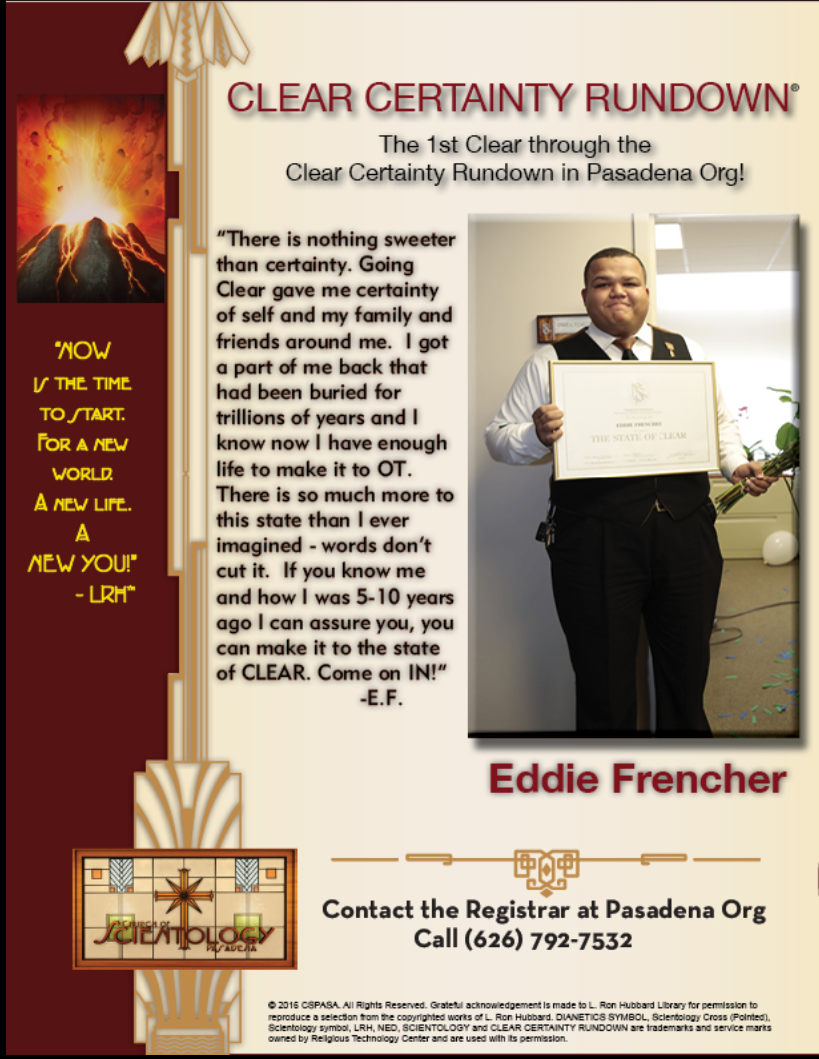 Kiddie Korner
Still on a roll recruiting kids. Ron Weasley, is that you?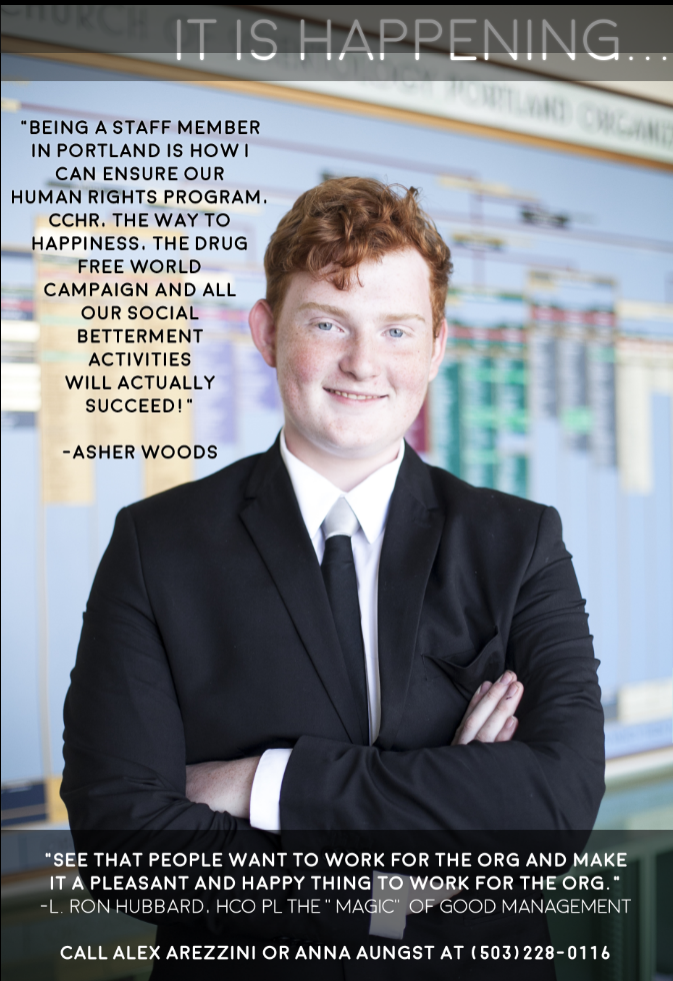 Taking LA by storm
Not so much. Nobody even notices they are there these days.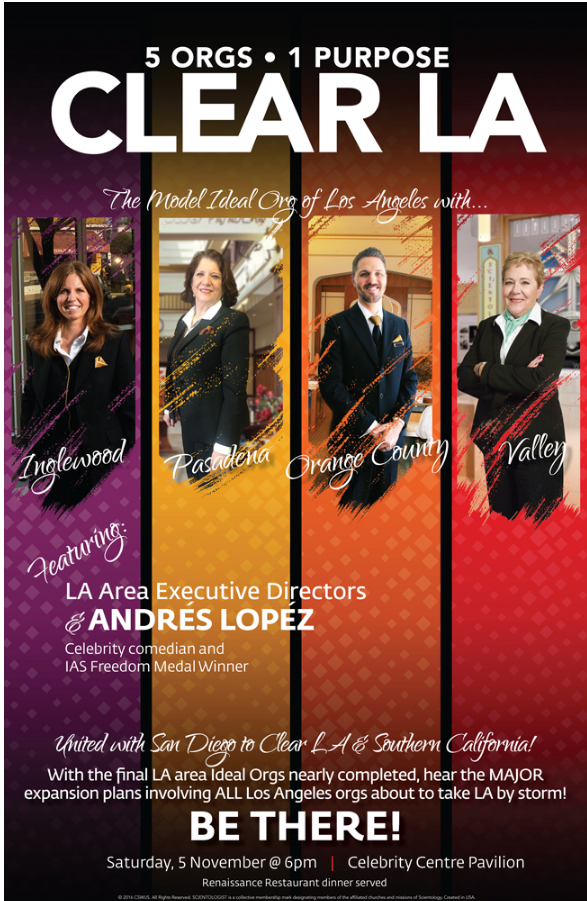 Done Sir!
We have raised $20 million for your stat – nearly half of from Bart Simpson.
We brought in a Mission Holder to run the event (?) and featured Tom Cummins from Clearwater – a status whore if ever there was one.
And check this out. There are THREE, yes count them that IS 3, under construction. The other 100 are still working on collecting their money. BTW what happened to Silicon Valley?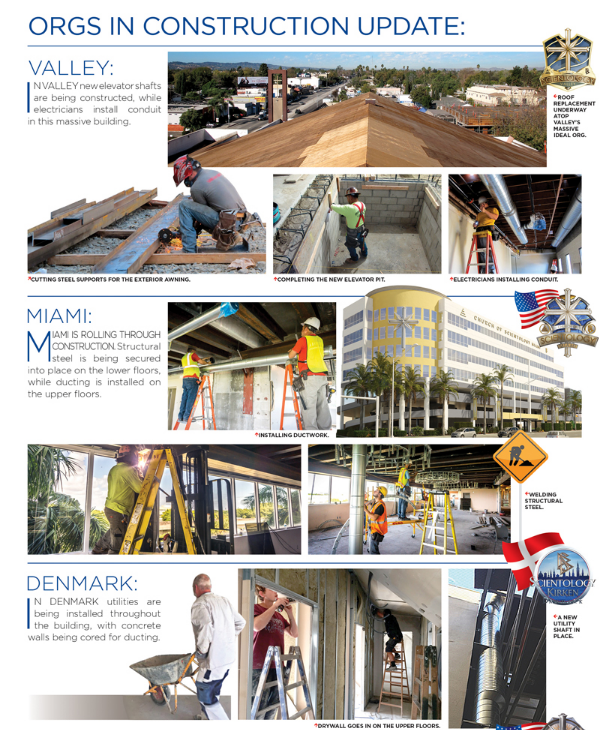 Bet the VFW would just love this
Seriously? Using Remembrance Day as a reg event?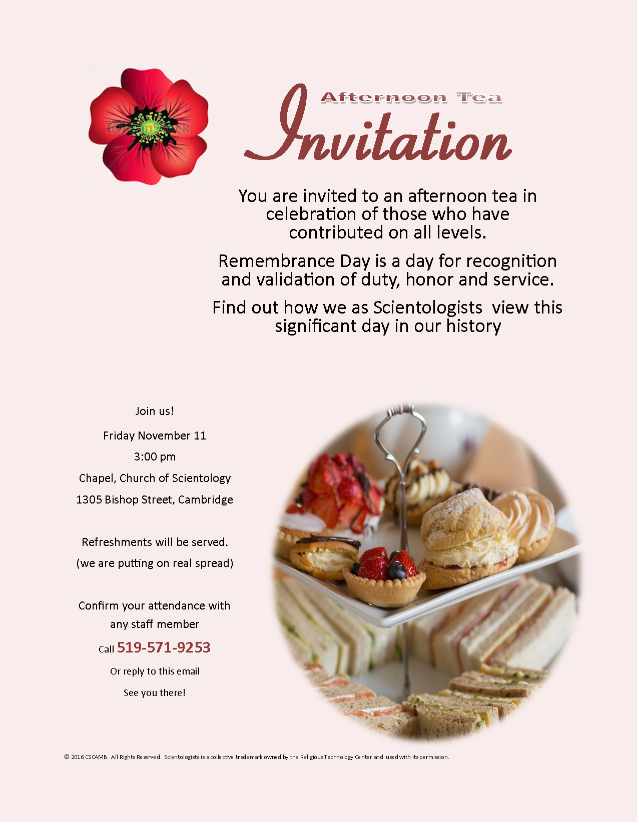 The greatest job in the world…
…only those who like to work for free need apply.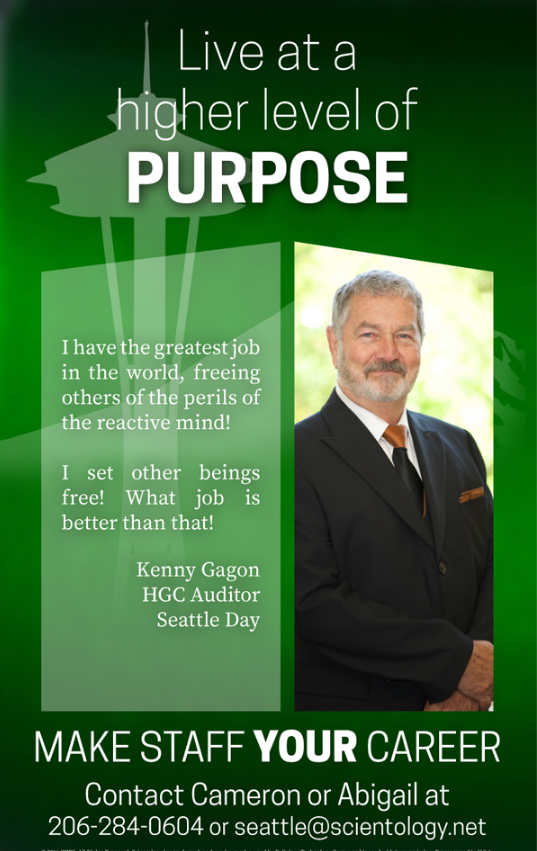 Flag staff fraternizing with the public?
How do they get away with this violation of the rules? Oh yeah, it's a reg event…. Nobody would show up if it was held at the org.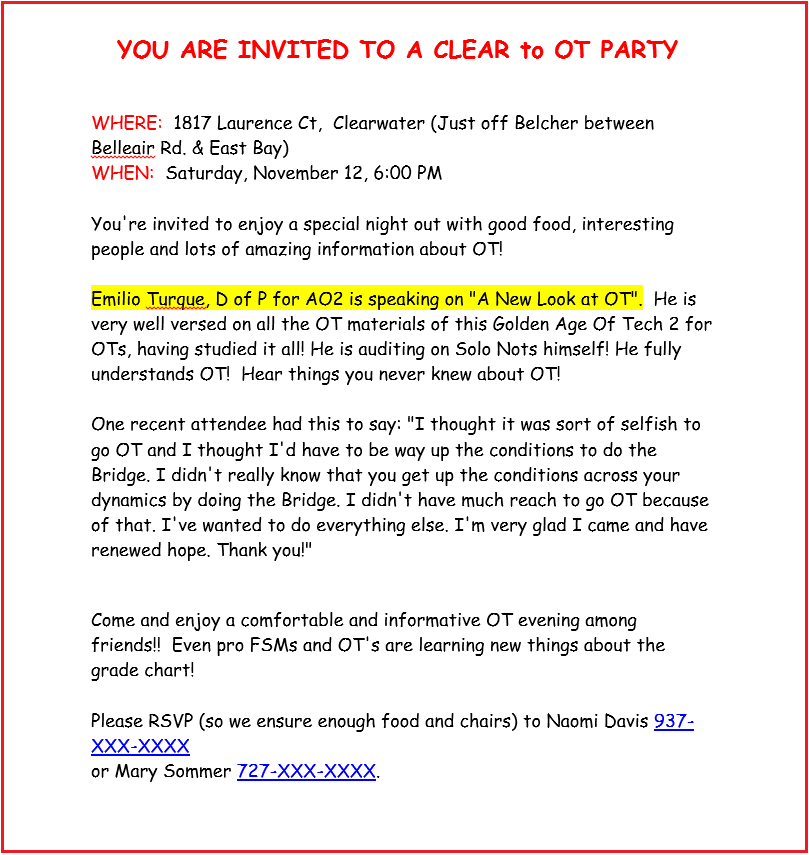 Funniest item of the week
The ideal chocolate story goes on. Rocking some pretty ideal poetry now….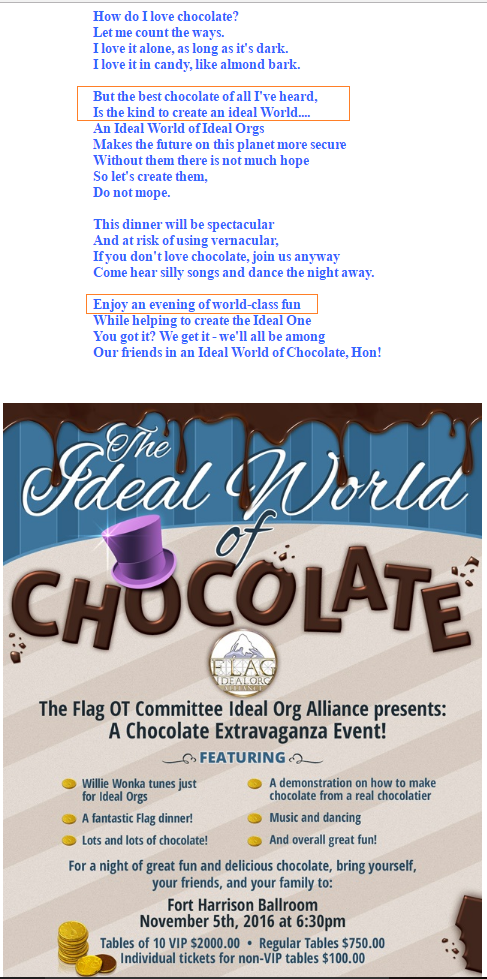 Thank God LRH is ensuring America "delivers the goods"
They really think this is appropriate?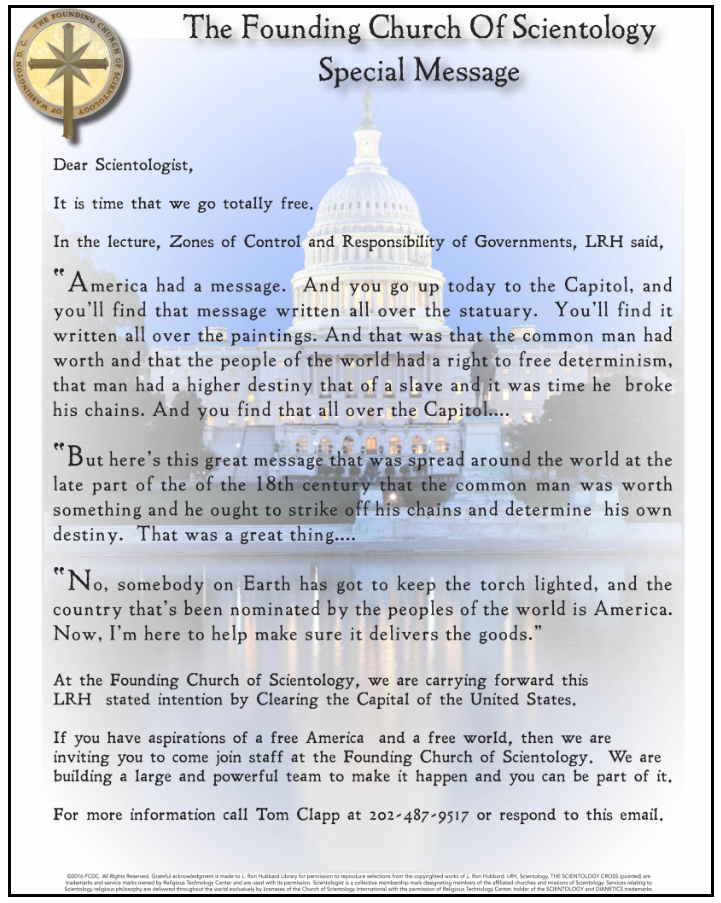 Buy Now – Get Your Eternity Before It's Expiration Date
Only 60 days left to secure your eternity.