Recovering Your Infinity of Future…
So weird. And this is apparently an "OT" doing this at ASHO…
The Future of Mankind…
In the hands of these guys? Oh shit, that's not good.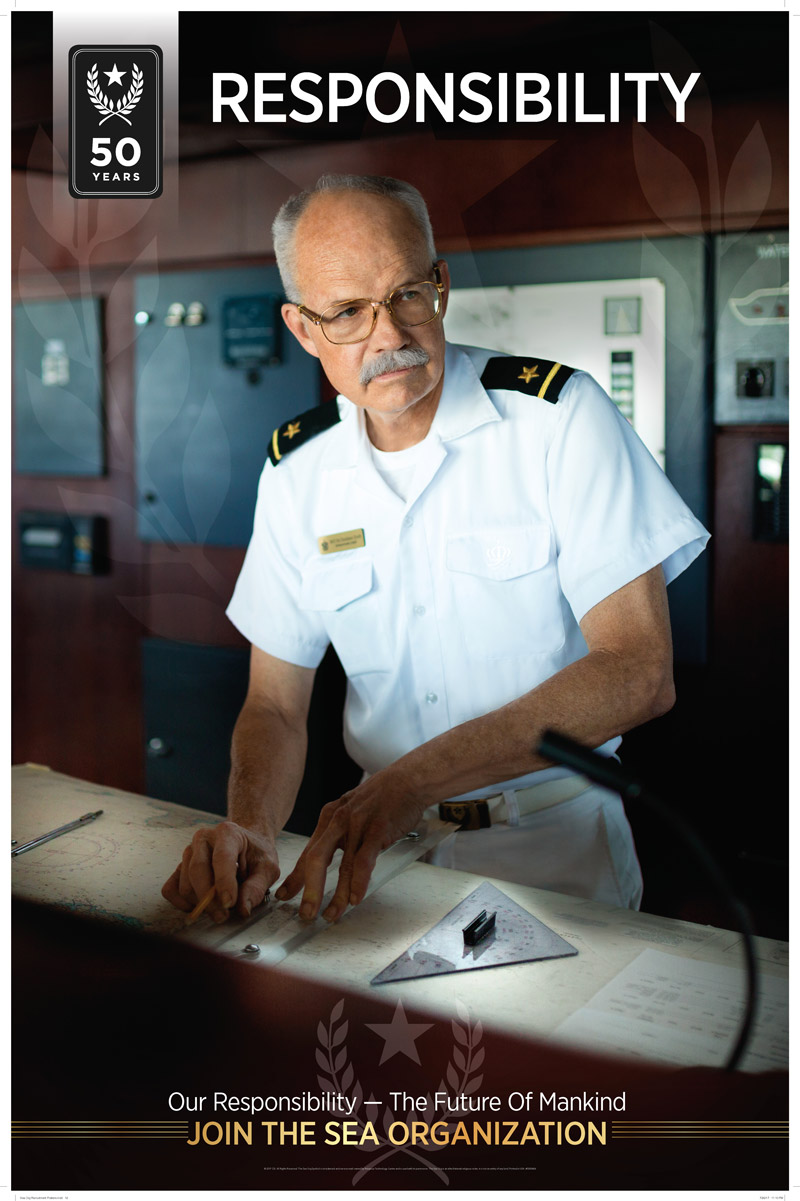 SUMP at work…
But they seem a little late. 2016 has been our best year ever? I thought we were in 2017 now?

The one and only…
This is one of the guys who ran away when he saw me at the airport. Confronting and shattering credit cards perhaps?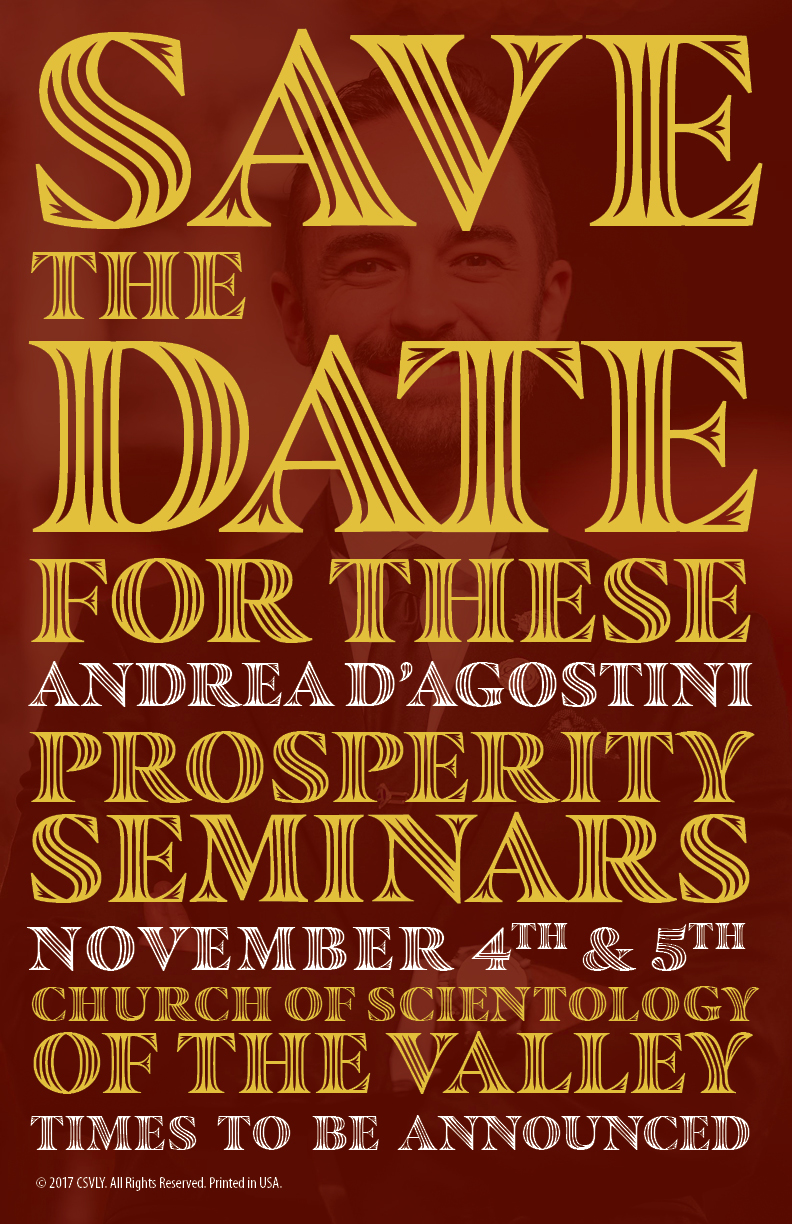 On skype…
OMG, what a privilege. Perhaps he will explain the secret to his "success" — marrying into wealth.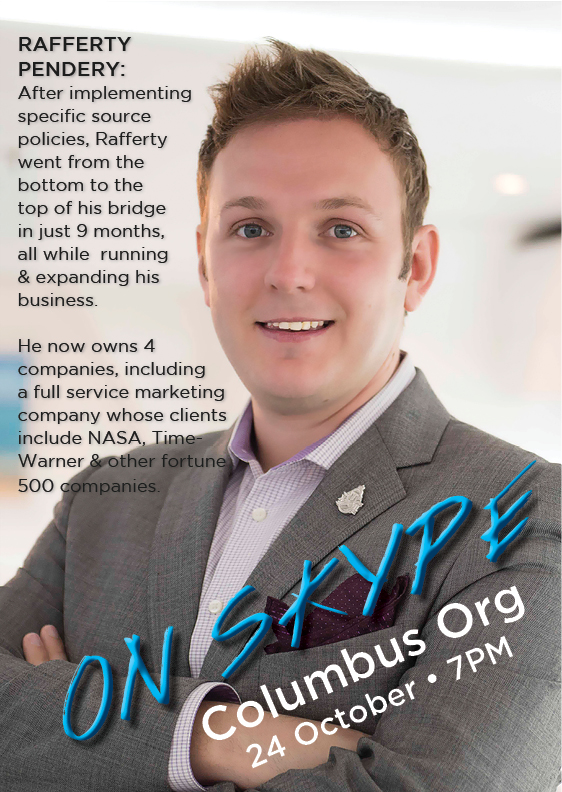 Powerful postulates…
They need some of those in Orlando. This place has been a failed field group for decades…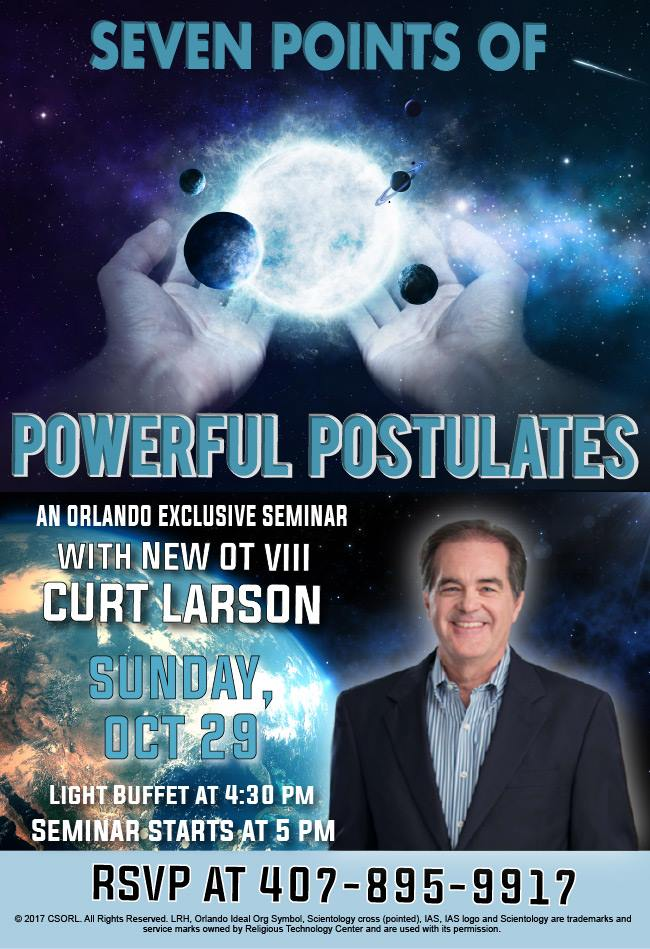 Wow… that's some recommendation
She seems to forget she was "OT VII" before this? And from that she emerged "systematically beat[ing] myself up, second guessing myself all my life, believing that I deserved to suffer for the bad being I was." Sheesh, she could have saved herself half a million and bought the "Power of Positive Thinking" or a Tony Robbins seminar.

Three stooges…
The token African American contingent in scientology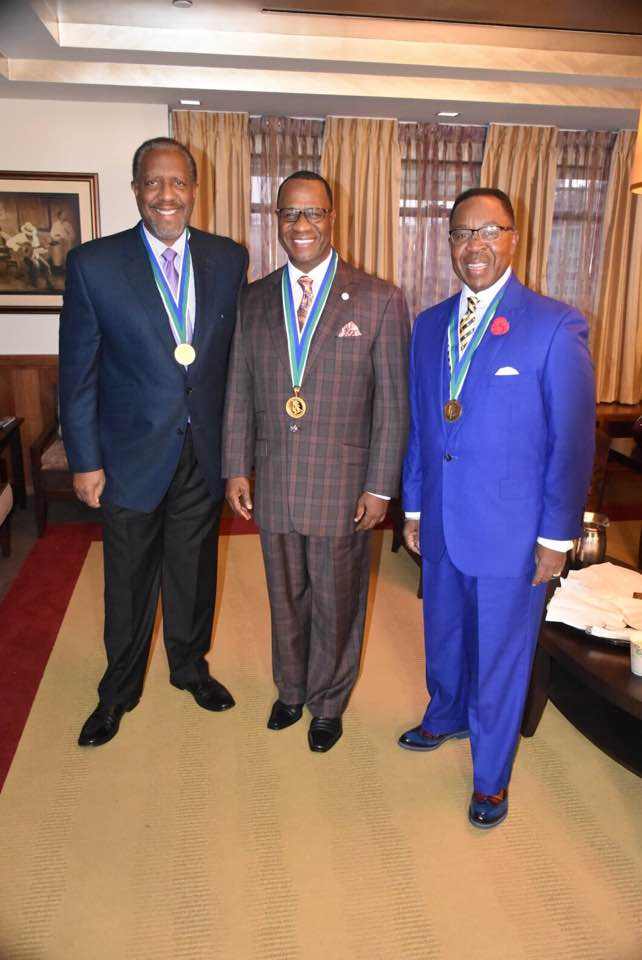 He's wasting no time promoting his new status…
All this "Dianetically speaking" stuff. Wonder what is going to happen when one of these NOI people reach OT III?
That ain't no Dianetic podium she is standing at.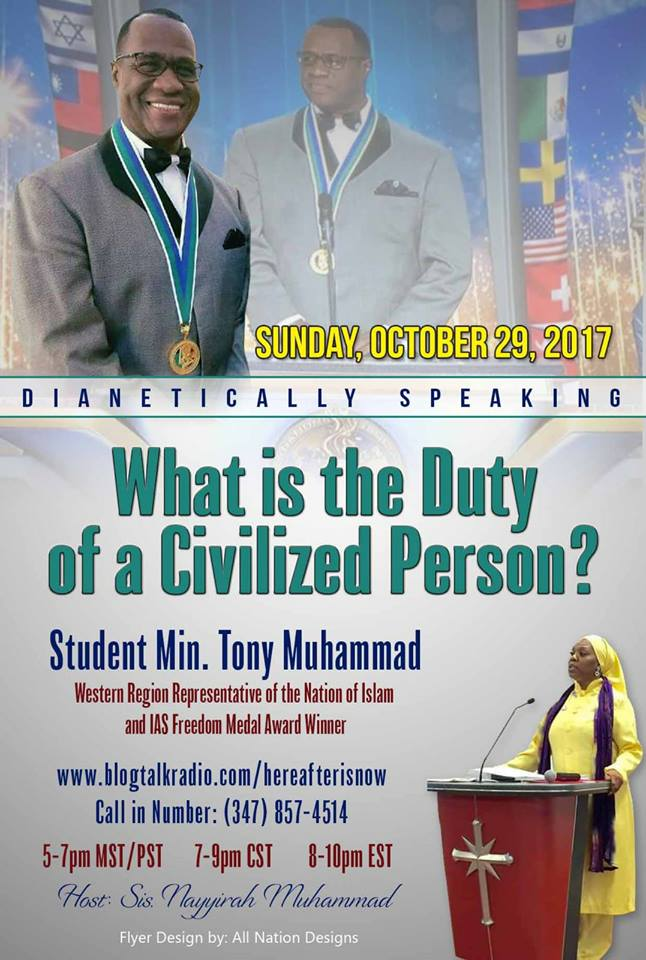 Halloween Scream…
They don't mention the REAL scary shit. They are going to have regges chasing people with chainsaws to turn over their wallets.

Literally the Walking Dead
Bobby Wiggins? Where has he been? He won an IAS Freedom Medal in the early 90's for his Narconon work… Now he's a Halloween novelty?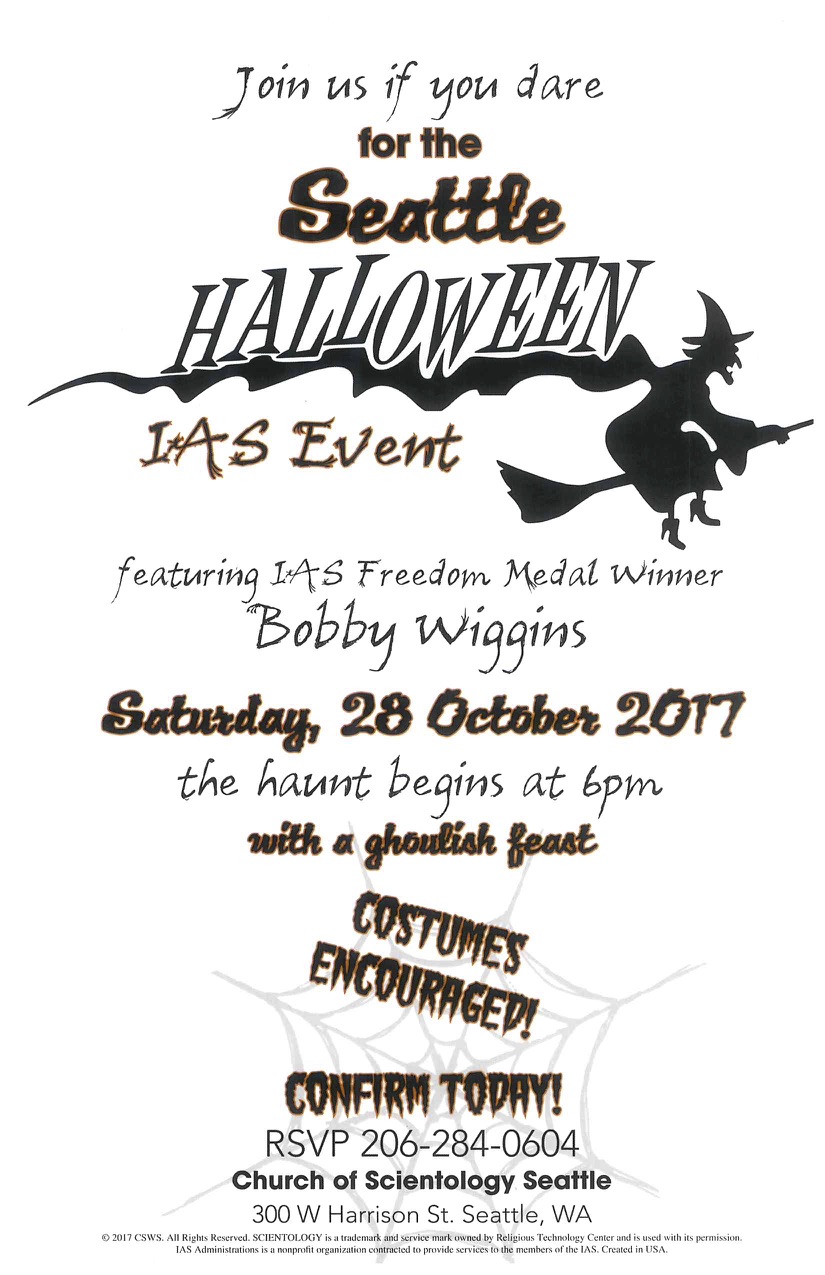 Location to be revealed…
That's really clever. Now what if Tom Cruise wants to attend? He won't know where to land his jet?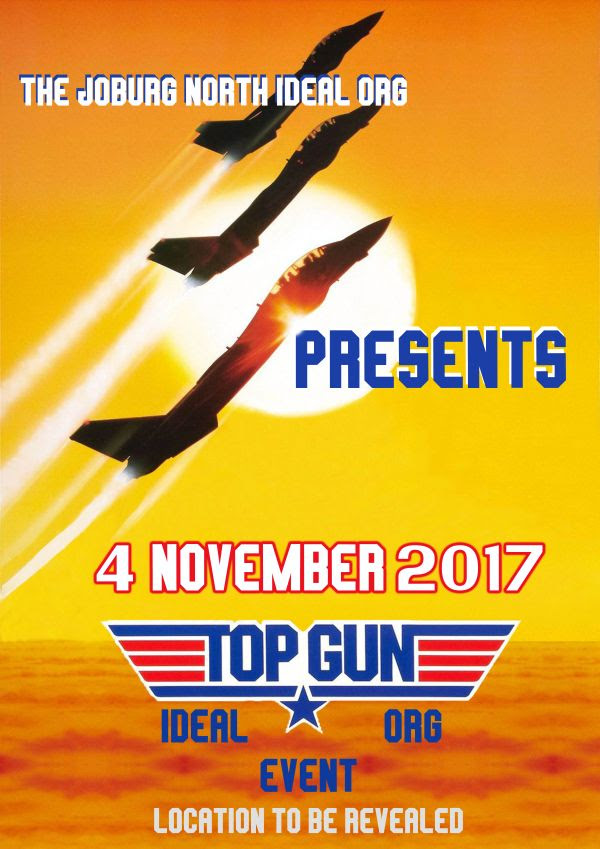 Never mind…
He's apparently going to be at Polanco "org"…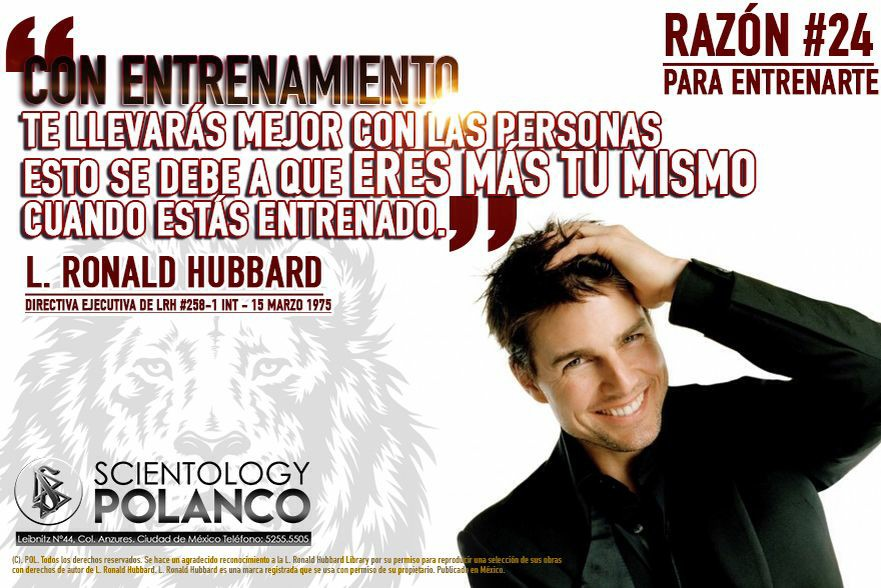 It's a mystery…
Well, not really. They want your money.

Actually, they are going to murder you…
Unless you hand over your credit card.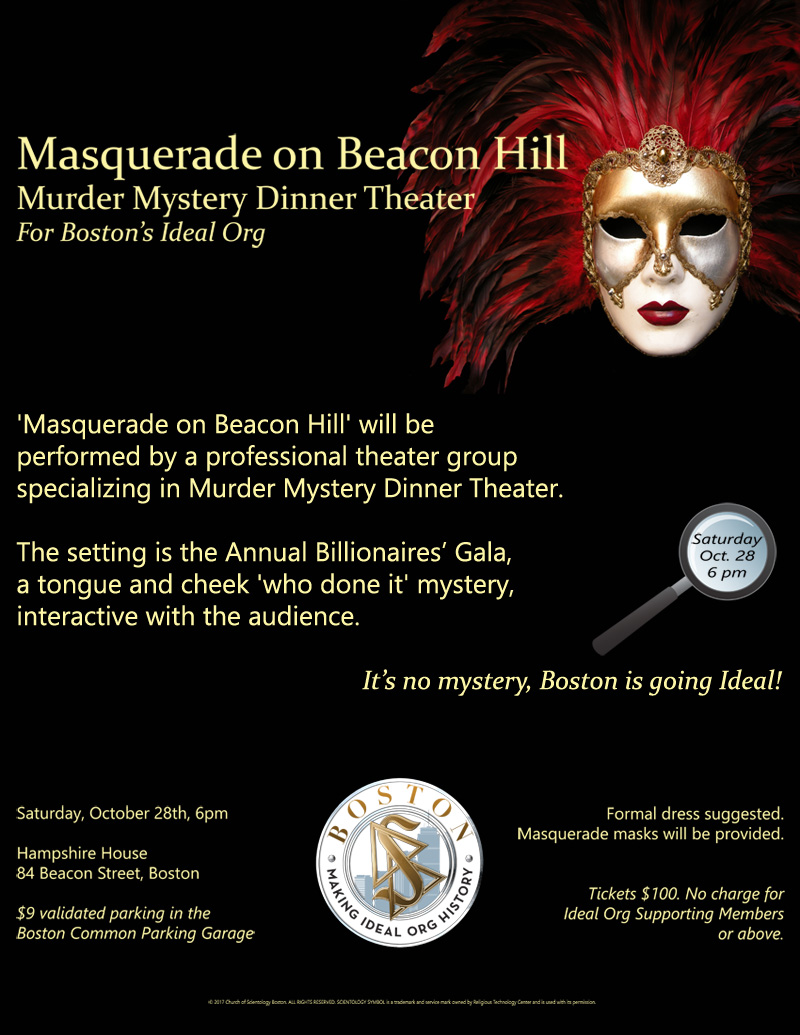 Really?
They're holding an event for the horse races? What is this, the Gamblers Anonymous Alliance?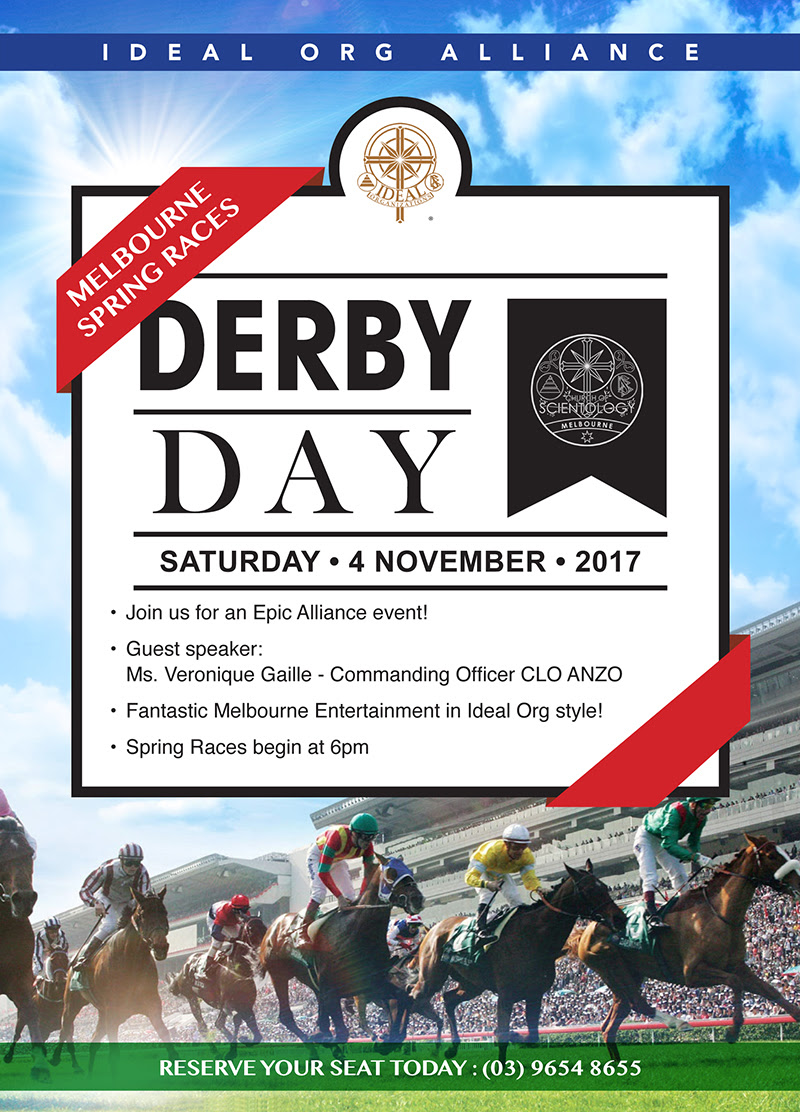 This is going to be a REALLY short briefing
What expansion in Canada? But it will be "exclusive" because only one person will be there.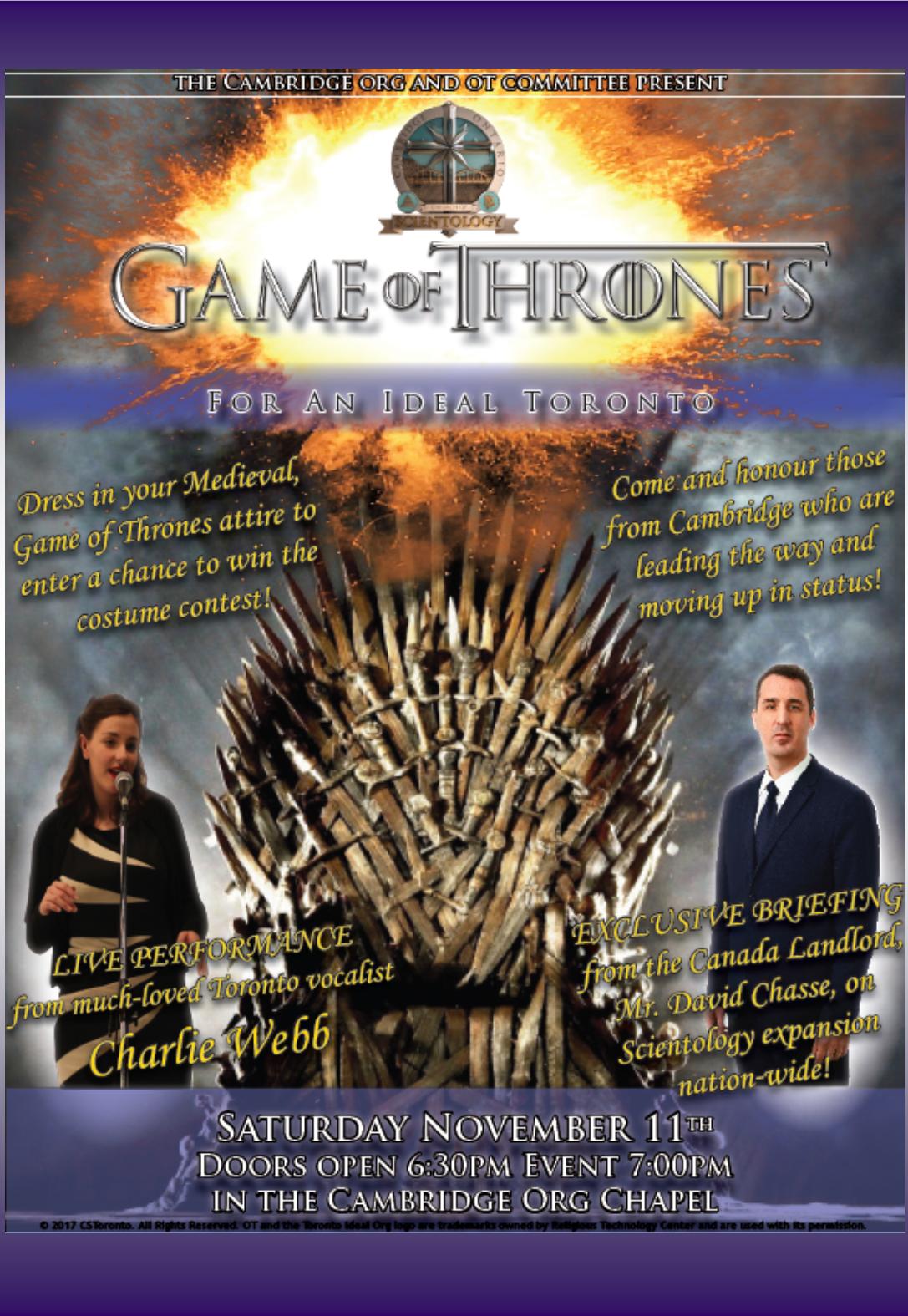 I guess the Medical Examiner's Office forgot about Lisa McPherson…
PS They call it the Medical Examiner's Office not Coroner's Office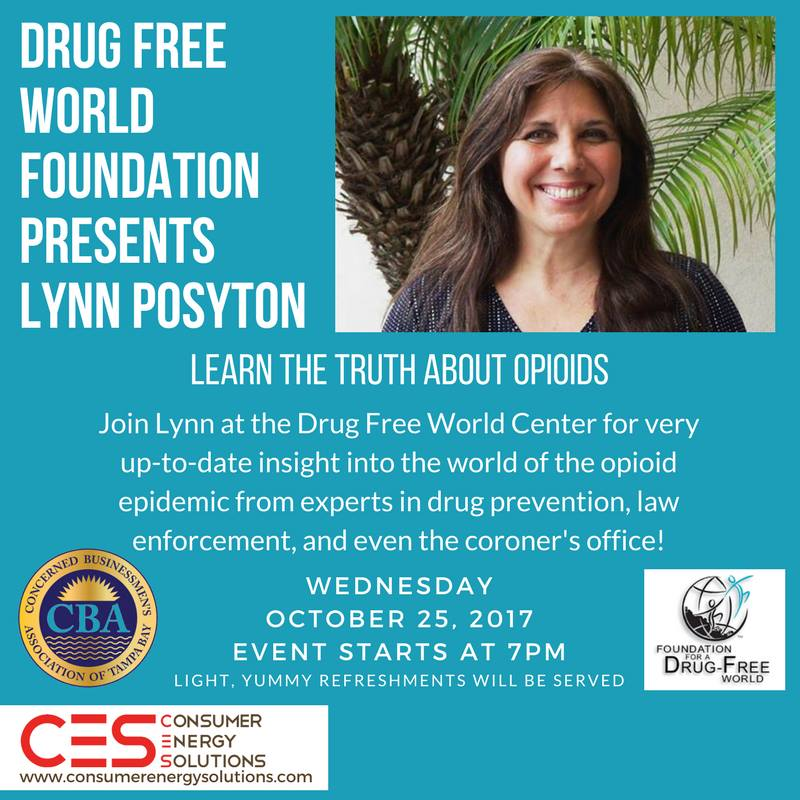 The Cert you can read…
Is from MARCH. Who knows about the others? How impressive is this for a $20 million "ideal" org? The end of October and they are still using Clears from March and even then they have scraped together only 8 people. Assume they all came after March, it's still only about 1 each MONTH. Way to Clear LA…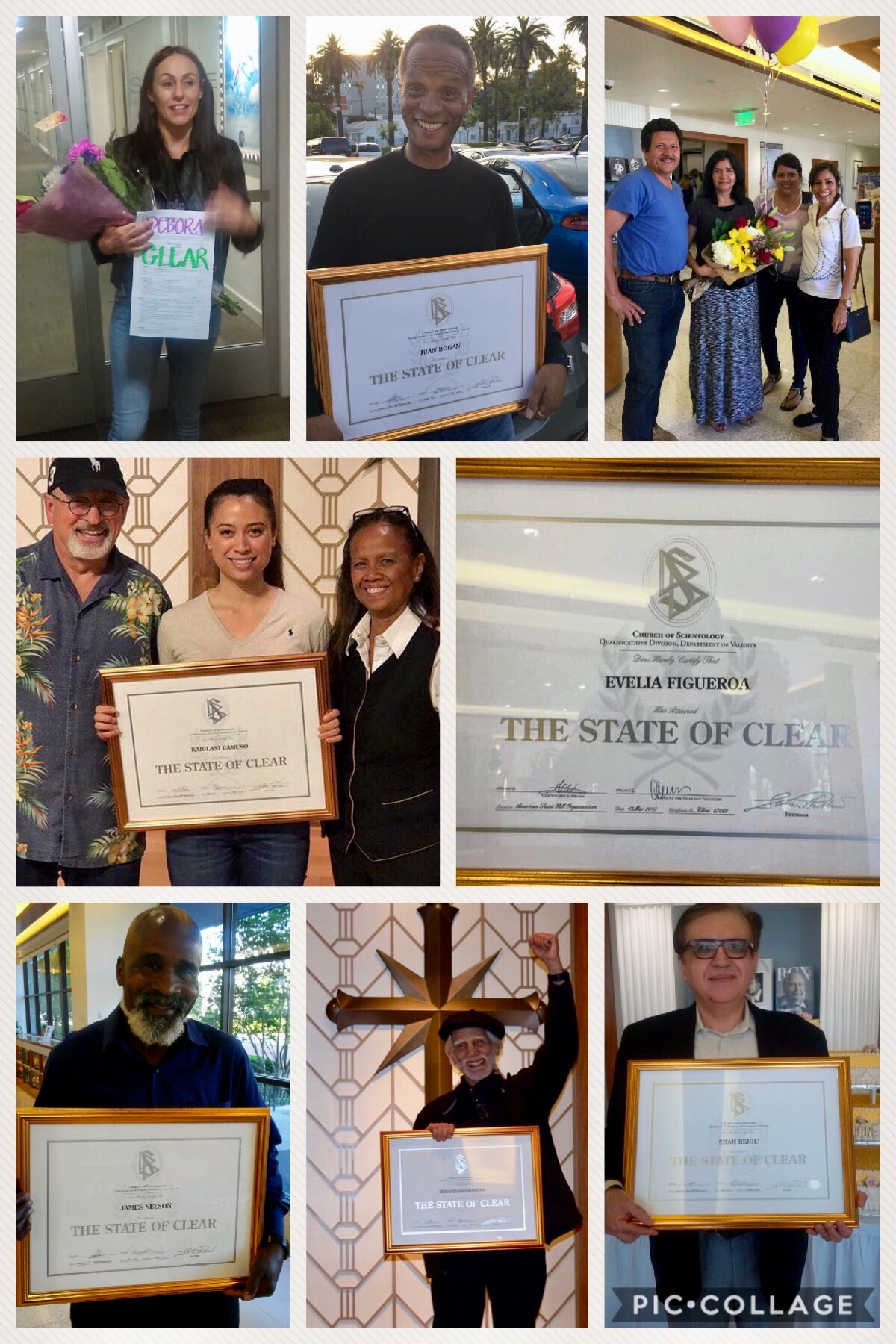 Well shit…
This is even worse than the SO one. Because if scientology doesn't succeed civilization is going to be erased. Everyone get ready to be vanished….

And not one of them is interested in scientology…
You do know your public is the residents of Orlando, not the tourists heading for Disney World, right?

Oh dear.
Poor turnout for KC. Just 2 out of 50??? Looks like Uncle Dave is going to have to cough up some cash for this one…