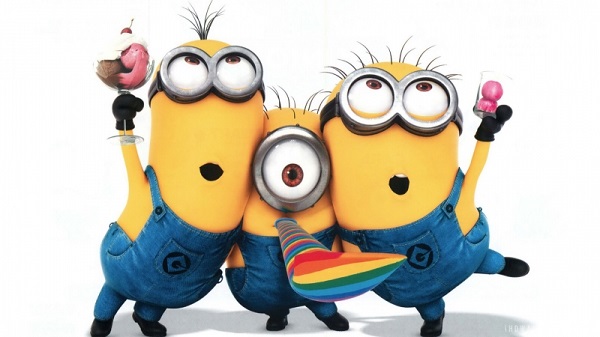 "We are 10Xing"
From NY Org… They have been o.5Xing for the last 13 years it seems. One of the "original" ideal orgs, it has been a complete bust.
But NOW they are going to "10X" — right. It's because of all the people flooding in based on the positive media they keep generating.
Prescient
When I made the comment about Jeff Pomerantz last week I had not yet heard of their new "crusade."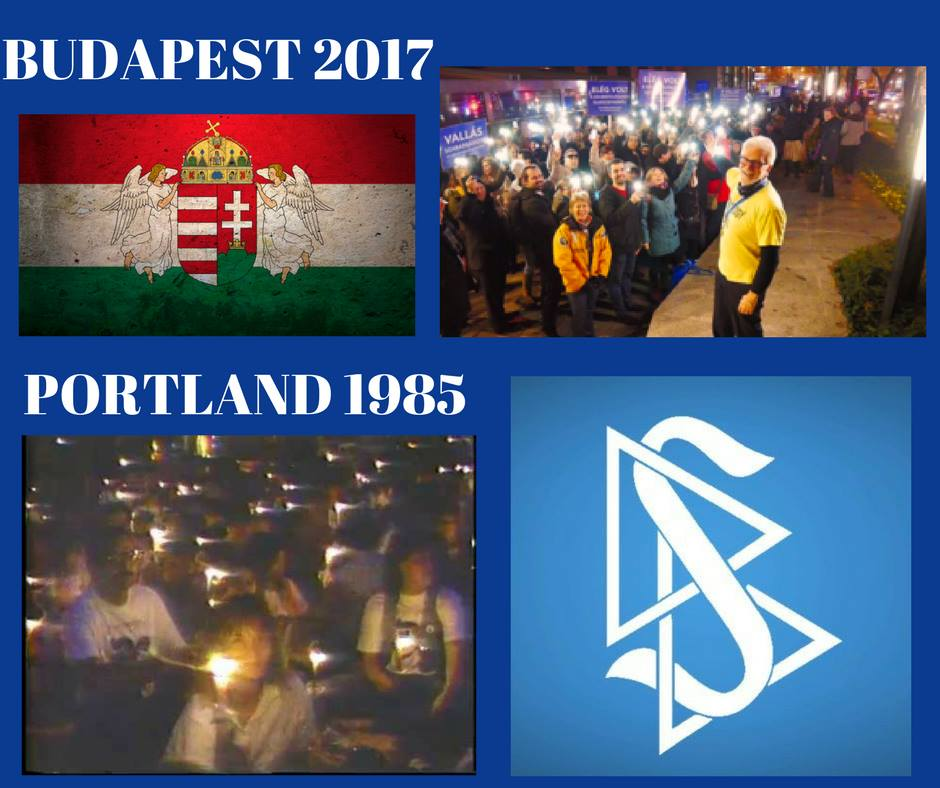 The world is shrinking
Apparently the "world" consists of 3 cities. And how come Columbus isn't taking care of Cleveland and Pittsburgh. It's closer to them?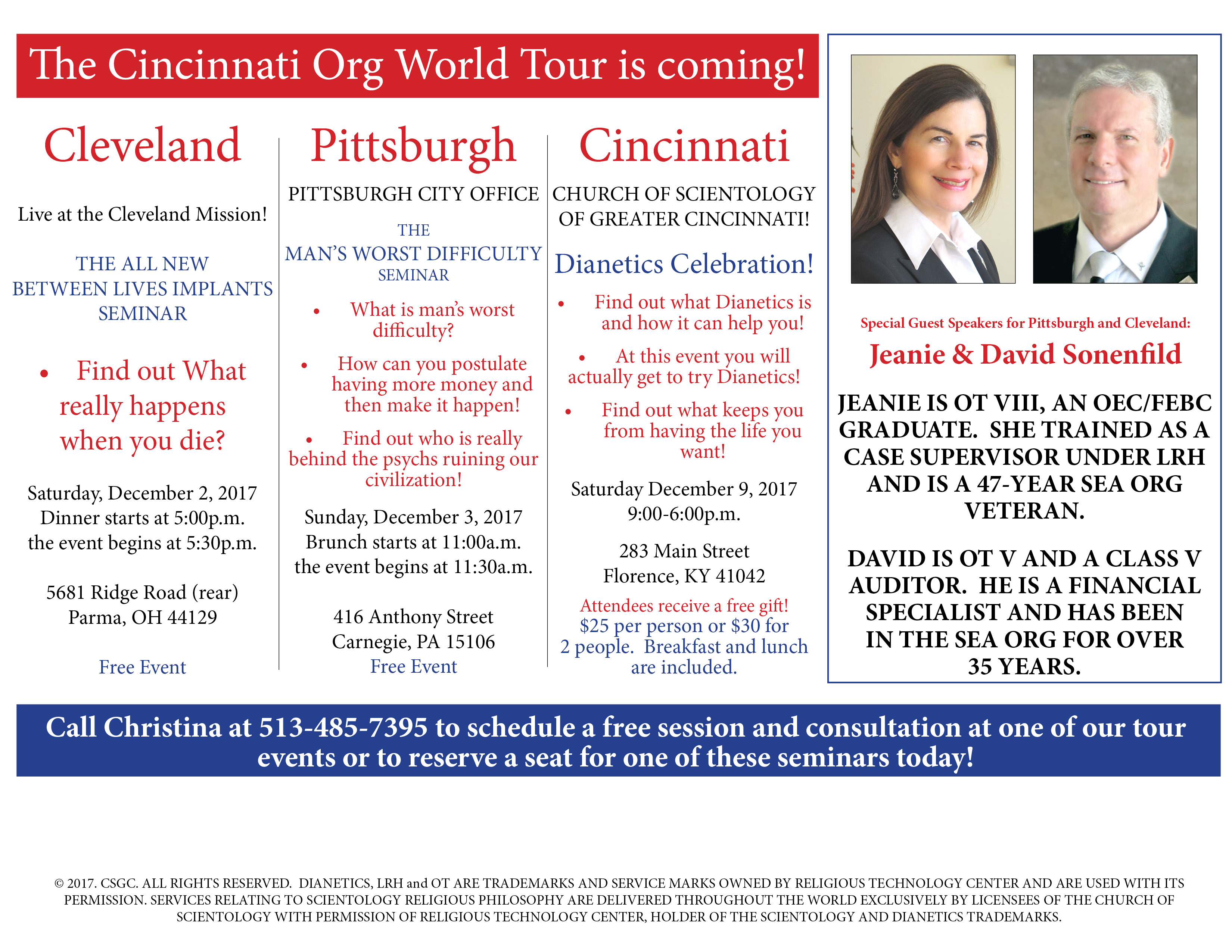 This is the ED?
She completed her Purif and Objectives? And they ANNOUNCE it? Wow, standards have slipped….

Did You Know?
Here's some more absolutely useless information about Orlando org.
Did you know there is an NBA team in Orlando? Imagine all those basketball players in the sauna and promoting Clear Body Clear Mind on their sneakers on national TV…
Did you know there is an Olive Garden restaurant near the org?  Can you imagine how many Italians we could have doing Objectives?
Did you know there is a Ripley's Believe It Or Not! right there in Orlando. You guys could pop over there for some helpful hints on other amazing and irrelevant information you could impart.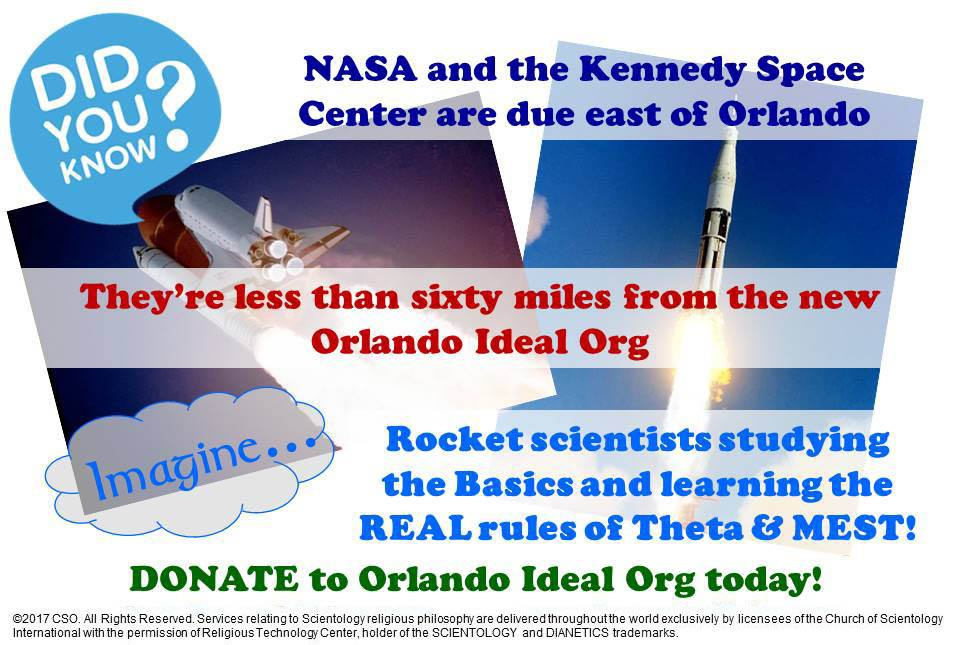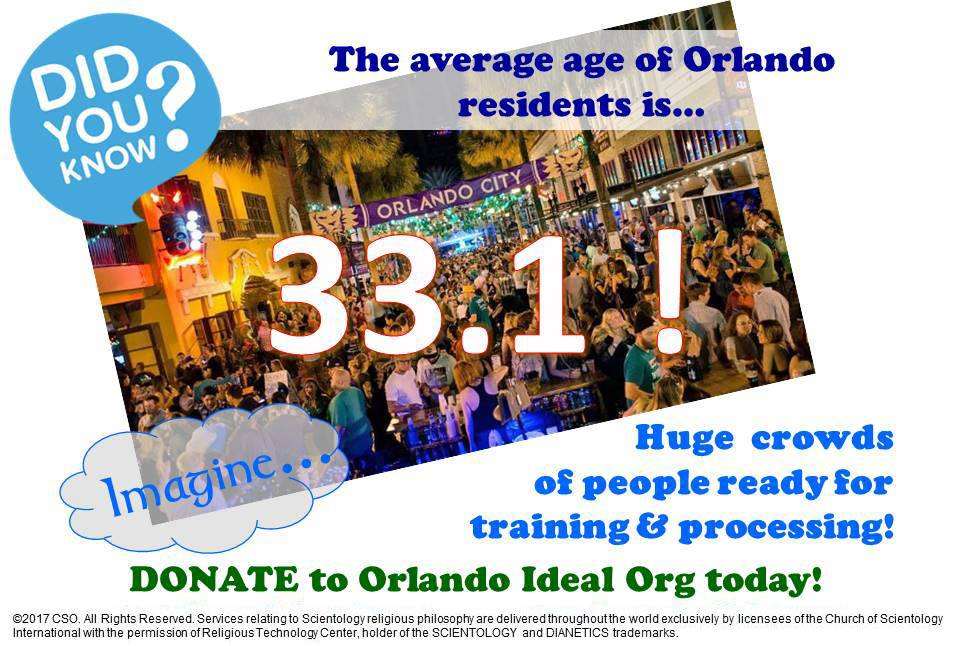 Boy, am I superior…
And boy, do I love my status!
I'm sure Ron would be proud…
Seriously?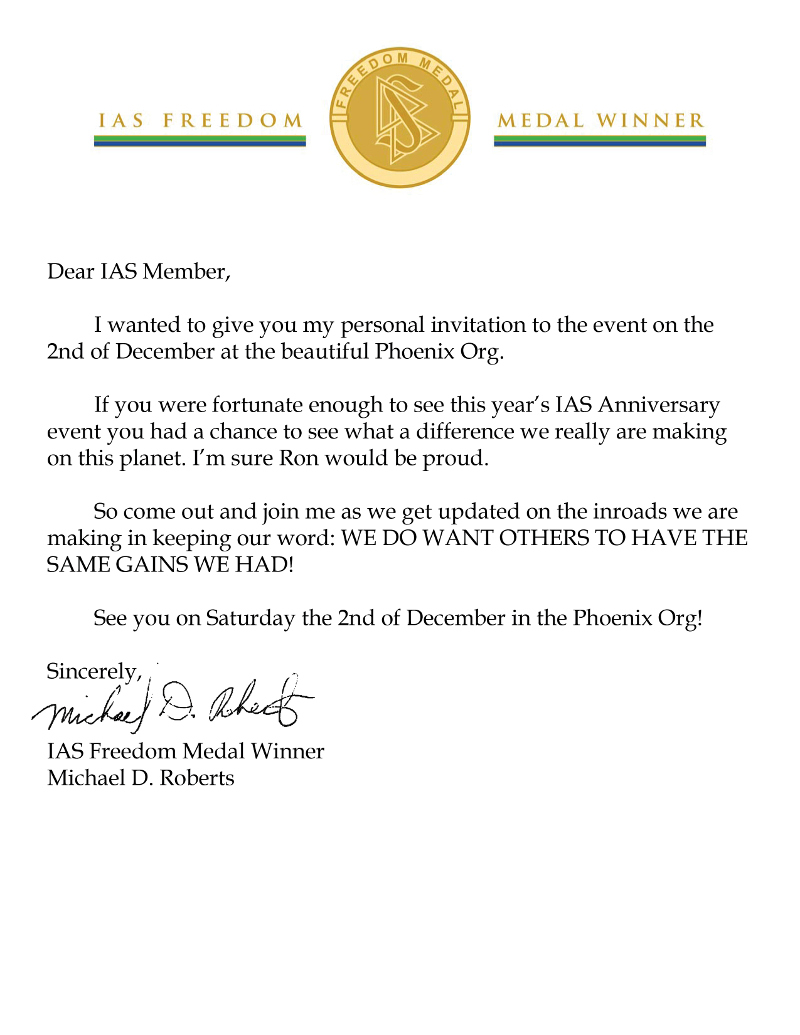 What are they worried about?
Someone might sneak in without paying?
Someone might see this event and question something being said?
Isn't this the night when scientology puts its best foot forward and they would want the world to know about it?

Stocking Stuffers…
Yeah, I am sure everyone would like to have one of these in their stocking. Nothing says Christmas quite like some LRH…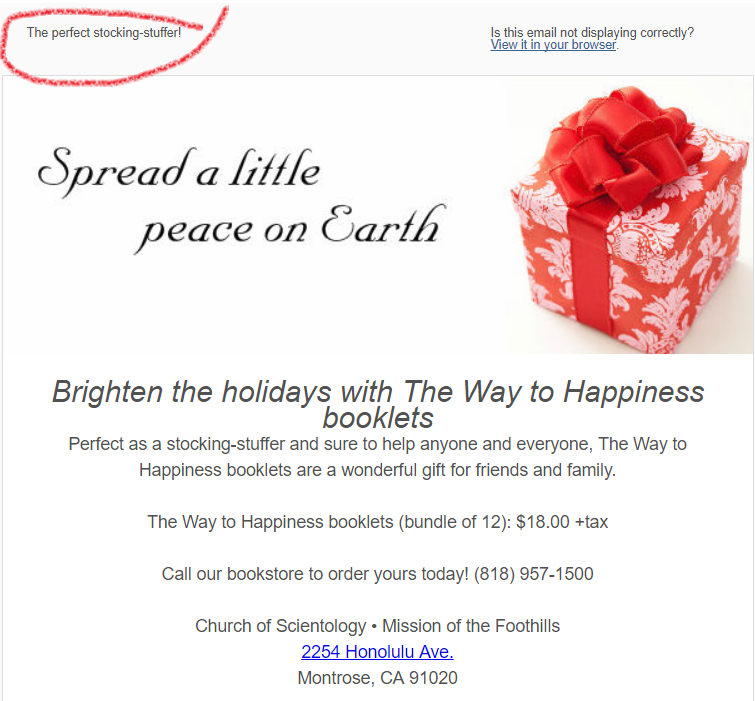 Miracle?
This ideal org has made 5, yes count them on one hand, Clears in an entire year. That's a good return on $20 million invested.
Perhaps the only miracle on Wabasha St is that they still have their lights on.

Totally exterior with all 57 perceptions
Nothing like a little hype to get you through your attest cycle.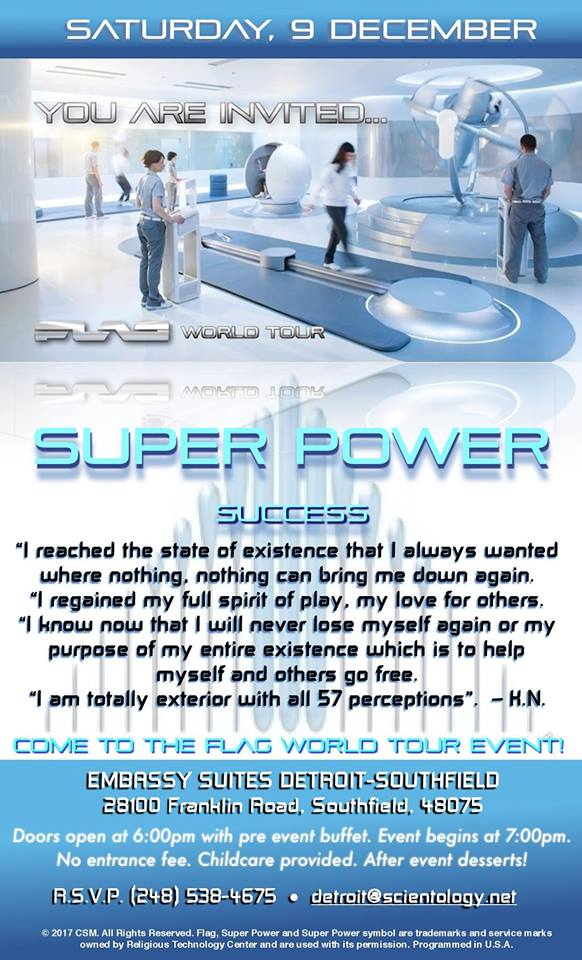 Silicon Valley
Back in the news after falling silent. It's good to know that their ribbon will be yanked fairly soon. We can all then wonder at how they will take Google, Apple, Facebook etc by storm. After all, the two existing ideal orgs in San Jose just didn't cut it, so this one will do the trick from it's strategic location behind a freeway wall at the end of a dead end in an industrial park. Should be entertaining.
Congratulations Kevin
You were in the Sea Org on the APOLLO. That's quite a comm lag! 45 years to make it to Grade 0. This is a result of Golden Age of Tech 2 "rocketing" people up the Bridge!
Pretty half-hearted…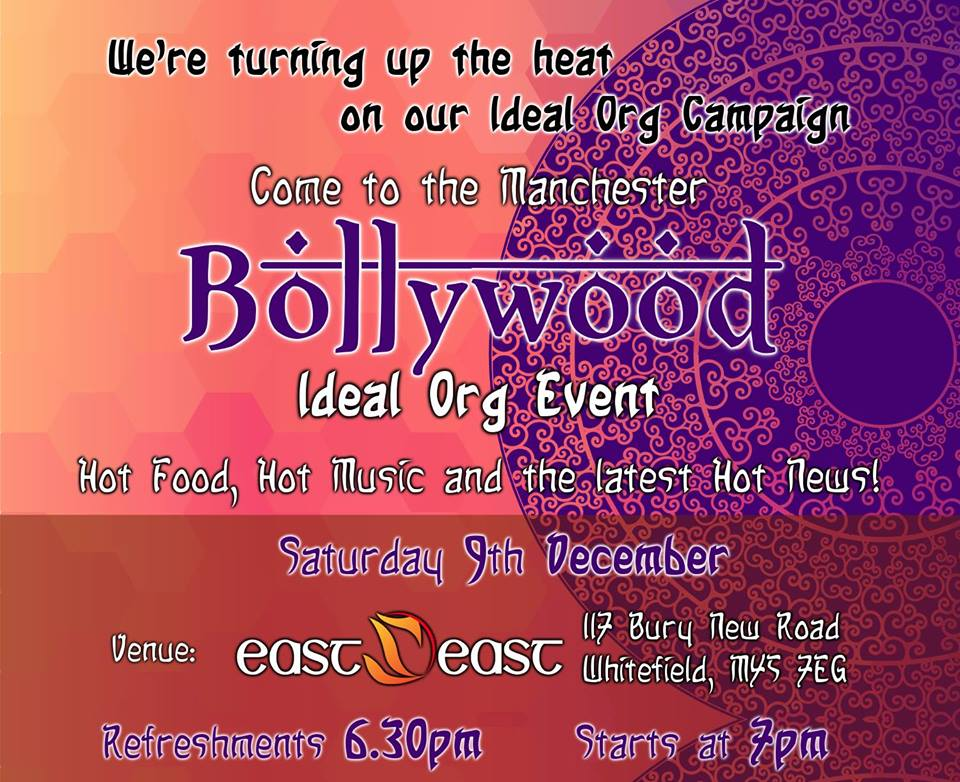 What is this?
St Hill is trying to raise a little extra cash with an ice-skating rink. Is PAC going to start selling arts and crafts? Wonder if they have the RPF working to on things they can sell?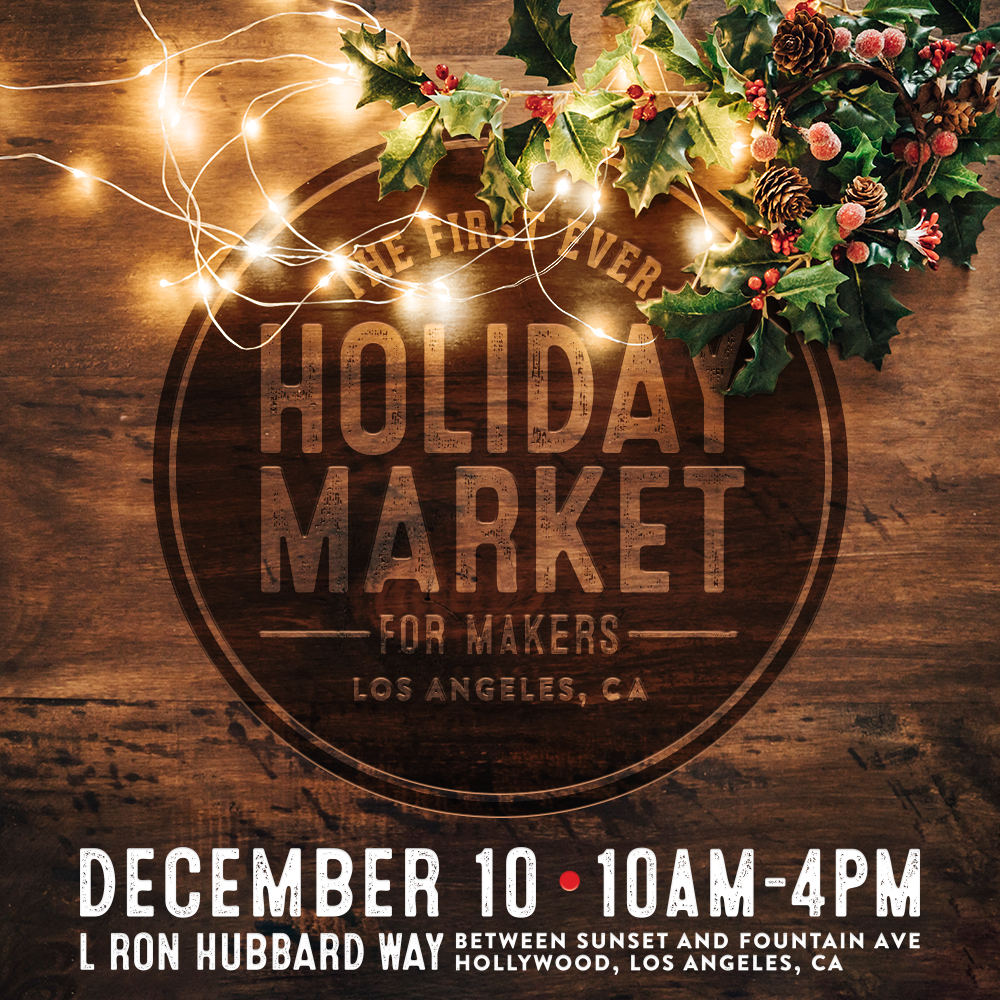 Not too impressive
This is what the publish? Like this is something amazing?
I can laugh at my problems after a glass of wine. Should I write a success story too?
The "world tour" is going to Cleveland…
The AOLA "tour" is staying right in LA.
The world is REALLY shrinking…Oh, wait, they are venturing to Pasadena too…
Race to completion?
Dawdle perhaps?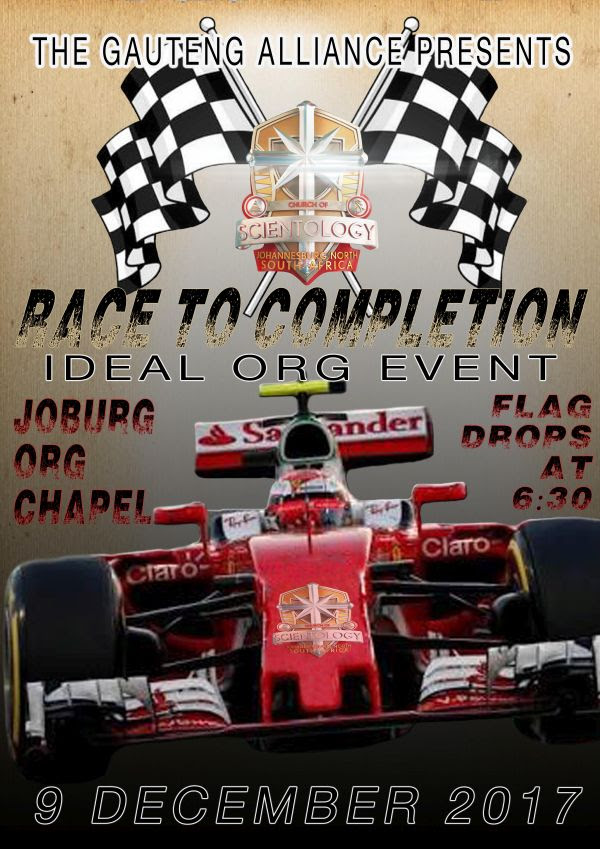 Overcoming the physical barriers to making it to OT…
Money.
ONLY money.
Why not just say so?