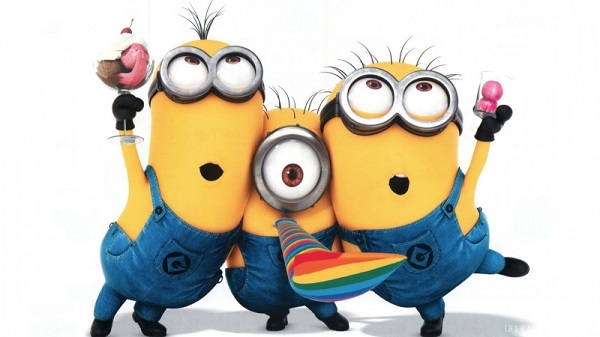 "The Strategy for Clearing Florida"
You can bet it consists of ONE thing. You giving them your money.
They have no strategy. There isn't even an org in Jacksonville. Or Tallahassee. Or Naples. Or West Palm Beach. Or Daytona Beach. Or Pensacola. Or Gainesville. And there isn't even a Mission in any of these places. Their "strategy" consists of mental masturbation. And your money.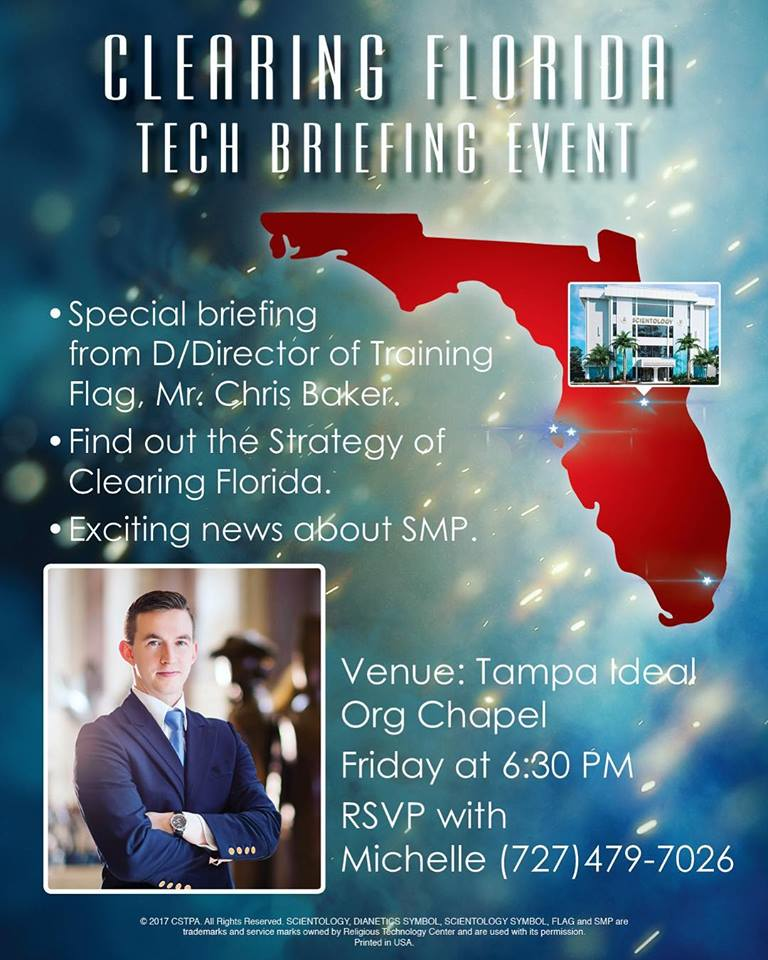 We love people from all religions
As long as they have spendable cash. And we will pretend we care about their holidays to get them to hand it over.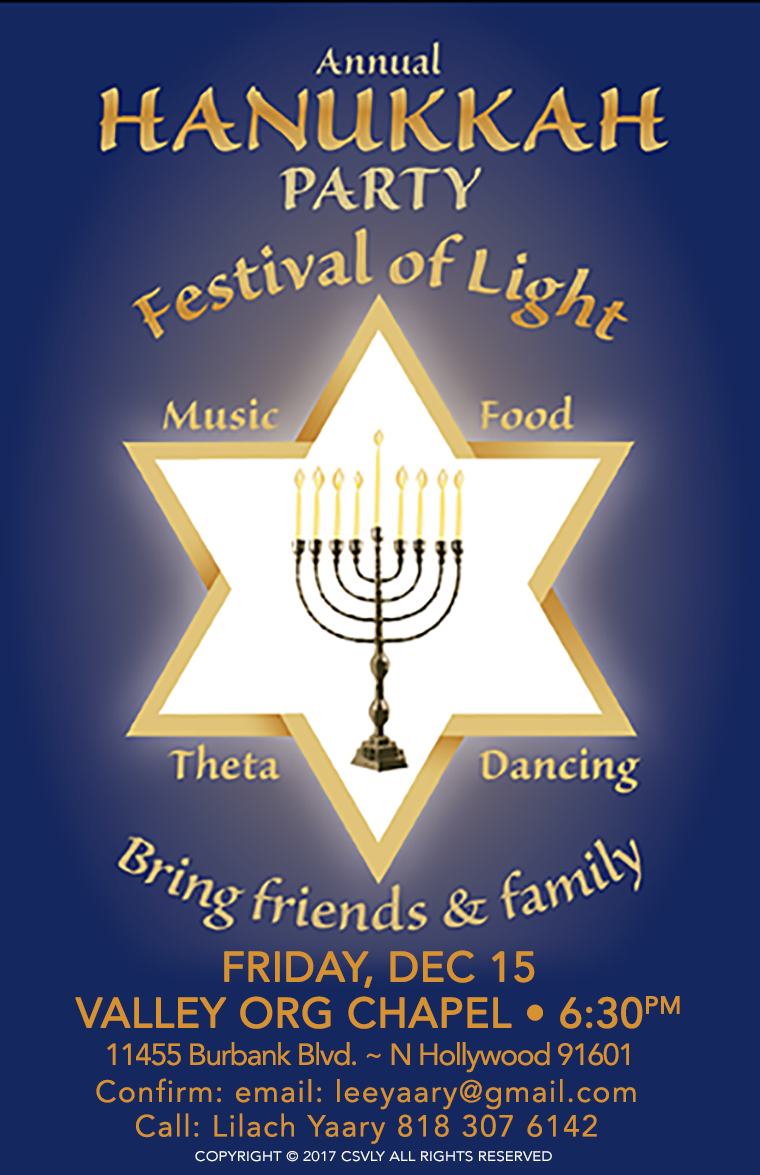 Season's Greetings?
This could not be less appropriate if it had been concocted by Dan Sherman….
Just weird.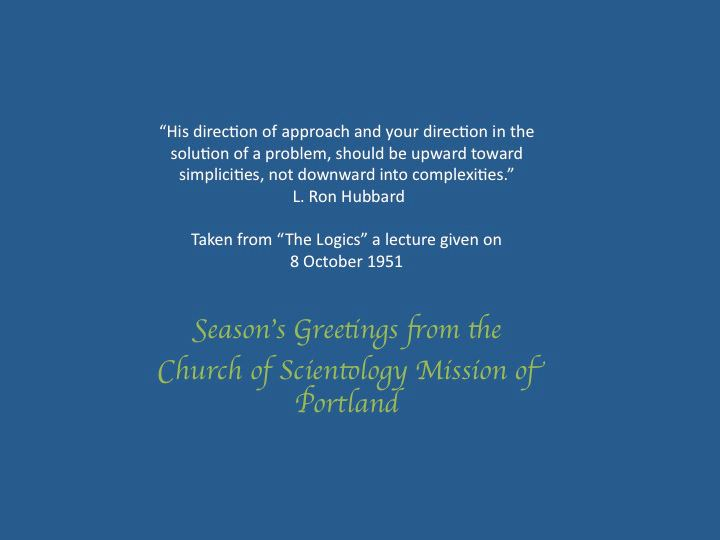 Training Success?
Where? That's just a Hubbard quote?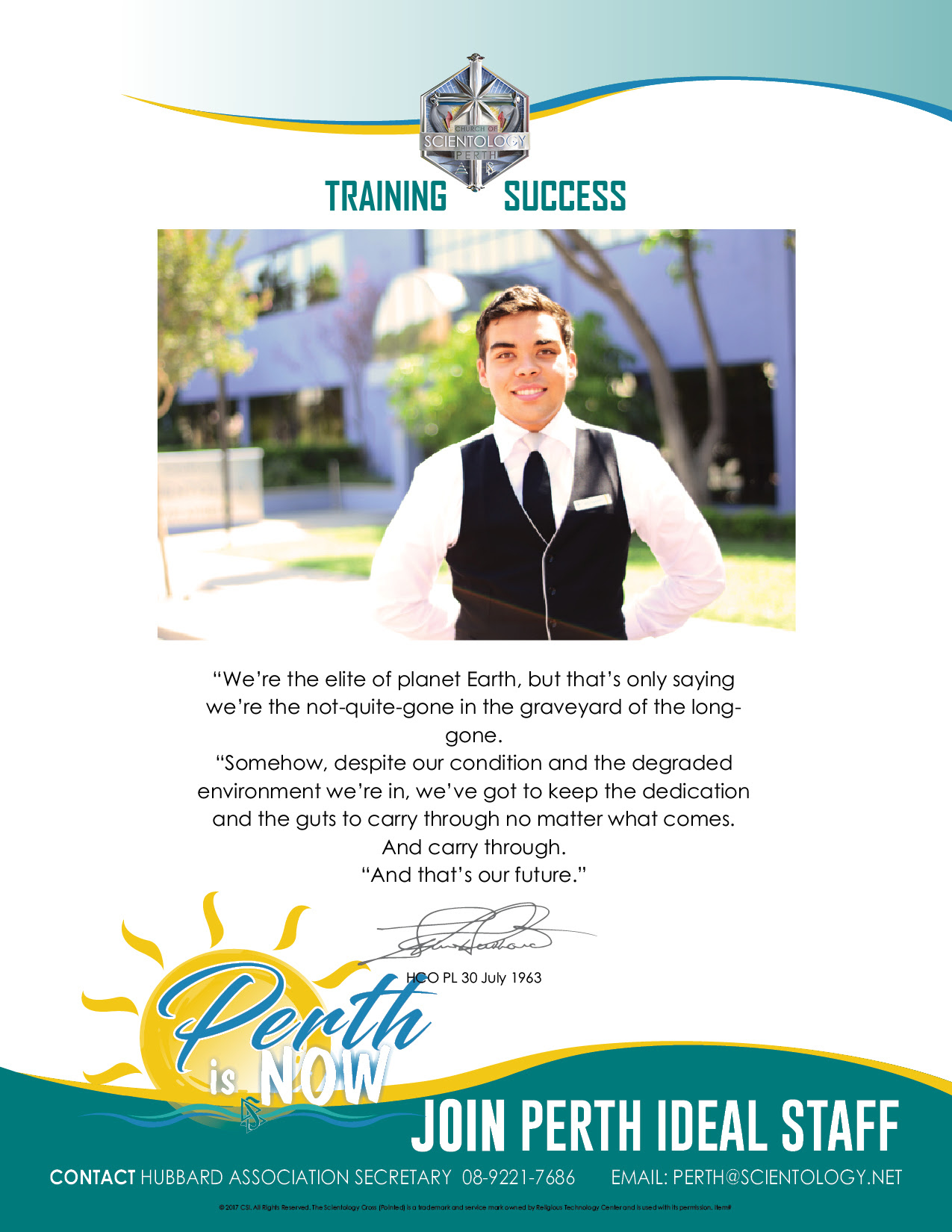 The Most Unforgettable…
Really? Maybe this is why Miscavige is holding the New Years event on 16 December? So he can take a XMas vacation in Africa… Or maybe he won't be there and this will be the most FORGETTABLE ribbon yanking ever.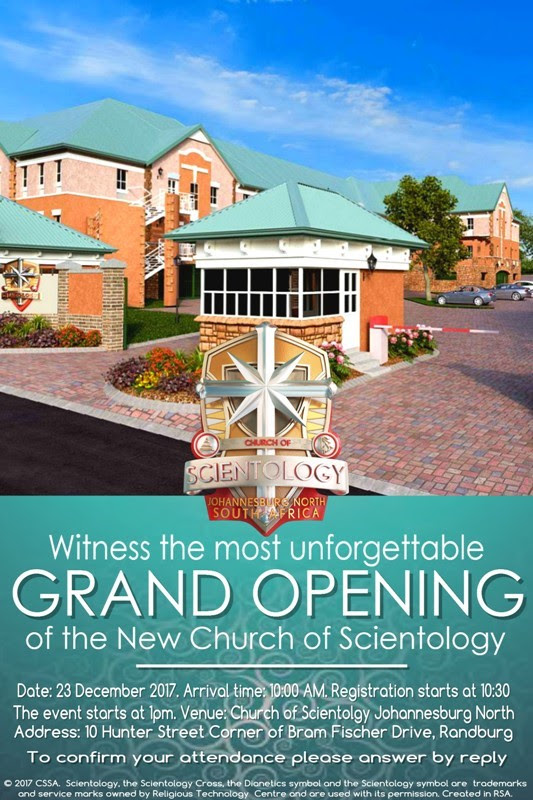 It's a bit late for this don't you think?
It's just two weeks till the great ribbon yank.
And don't you think that quote is a bit stale to keep pushing. After all, he said it in 1960. The people he was talking to at the time are all dead… And scientology has not "won" for South Africa.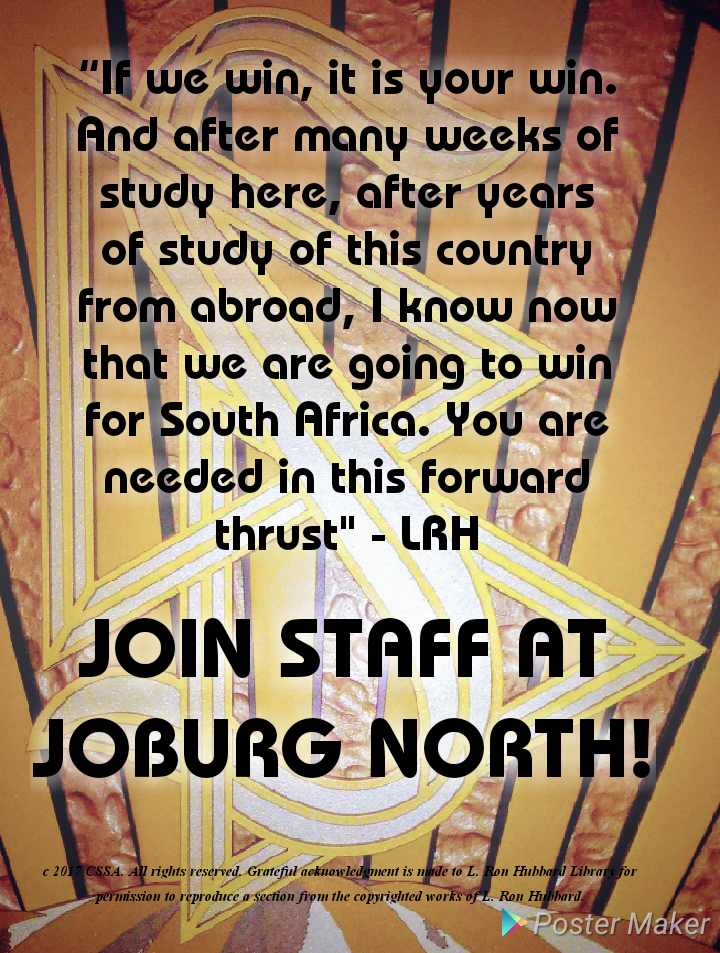 Rotten pay…
They keep leaving that out – altering the LRH quote…
I bet they have no more than 2 auditors in Orlando.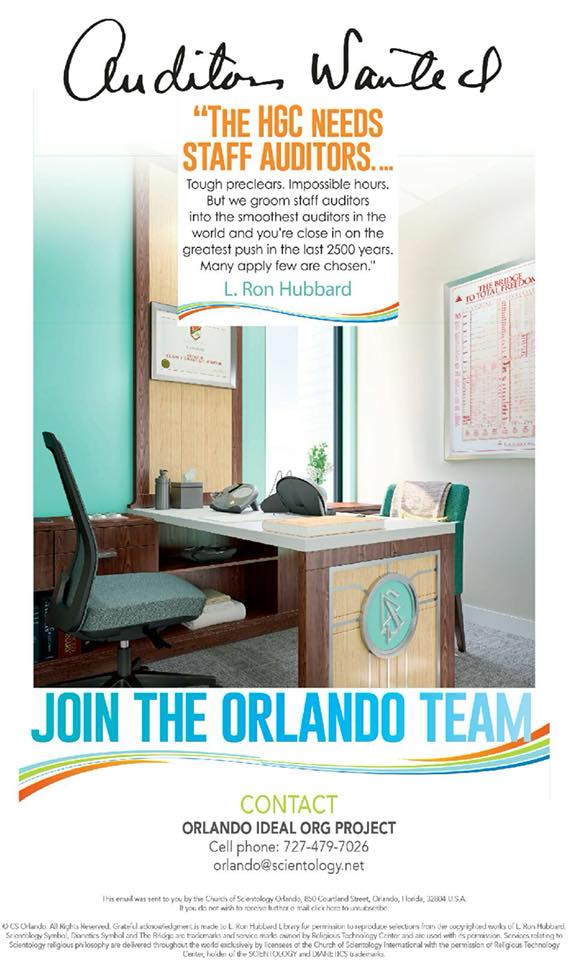 You have to RSVP to get a free Intro Lecture?
Lois Reisdorf's sister's mission.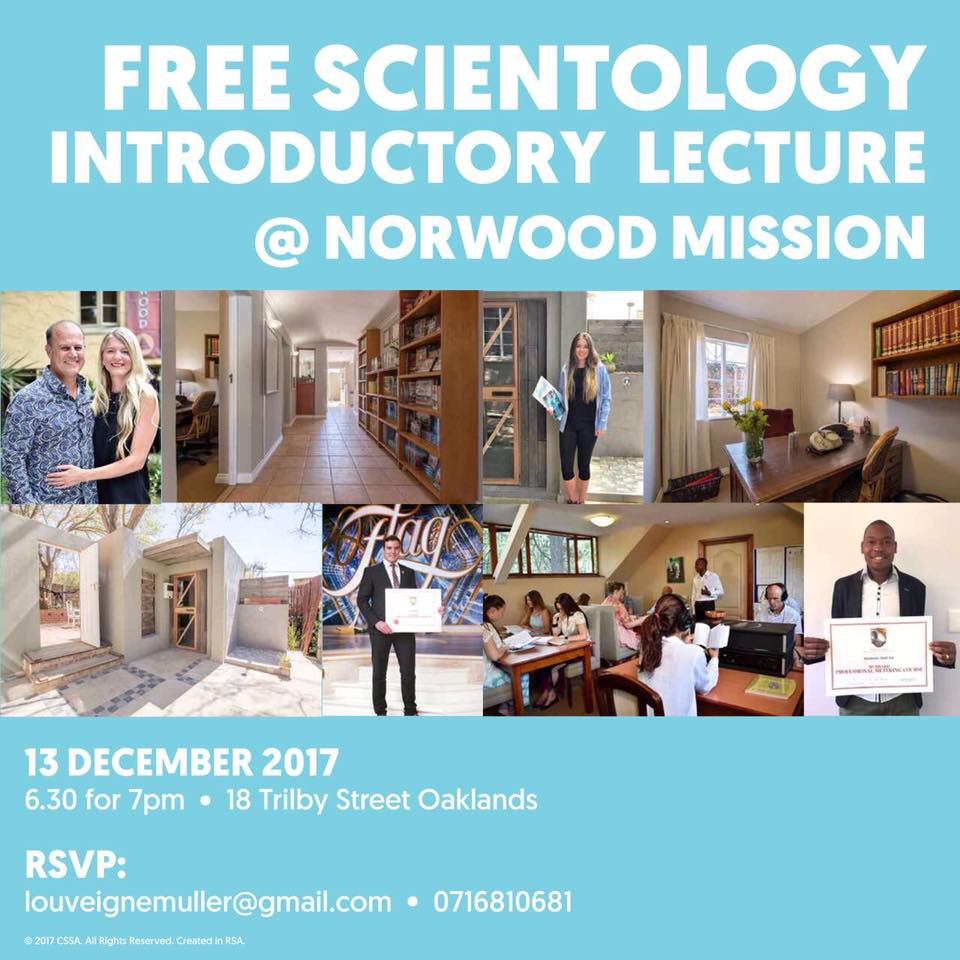 Scammer
And poser.
She now has a WTH booklet with her in her MAGA dress on it…
What a phony she is in every respect. Fake as a $3 bill — but how many have fallen for it. Amazing what people accept when it is what they want to hear.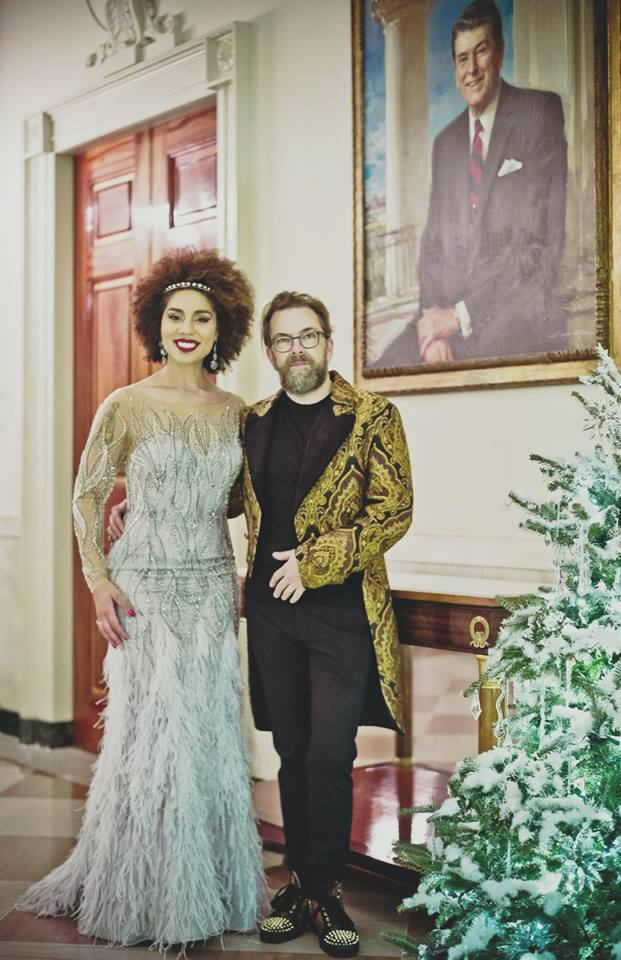 Yeah, the Champions of Human Rights…
And how come LA Org is using an image from Germany? And even then it's photoshopped to take the German off the front two placards…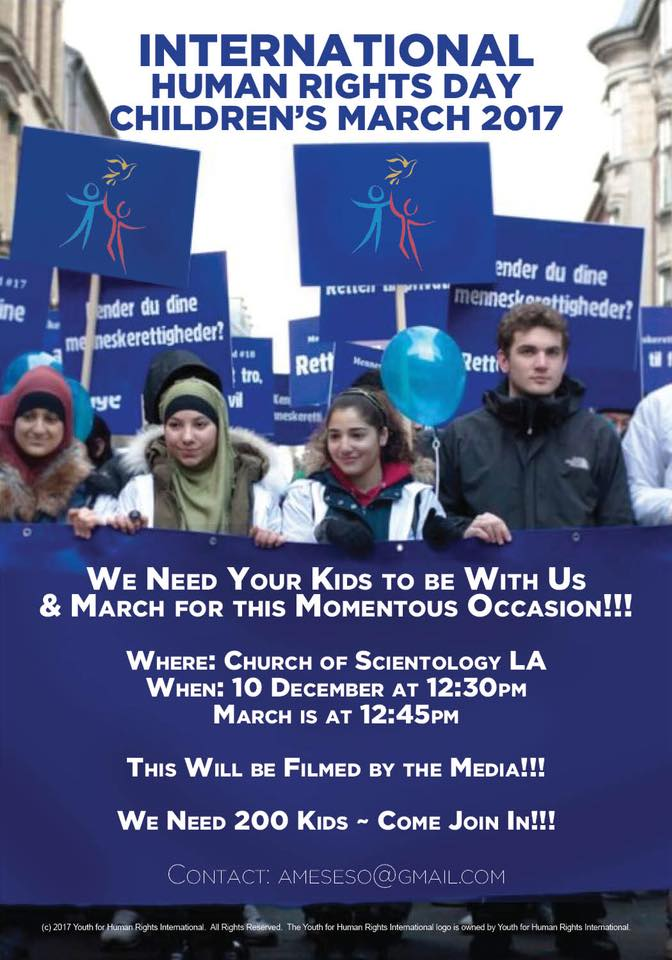 Clearing the US…
Even more unreal than Clearing Florida.
Wonder if ANY of these people have ever pondered how many cities there are in the US with more than 50,000 people that have no scientology anything — not an org or a mission or even a "group." I guarantee you the situation was closer to Clearing the US 40 years ago when the percentage of cities with no scientology was less than it is now.
The only clearing that is happening is clearing scientology out of the US.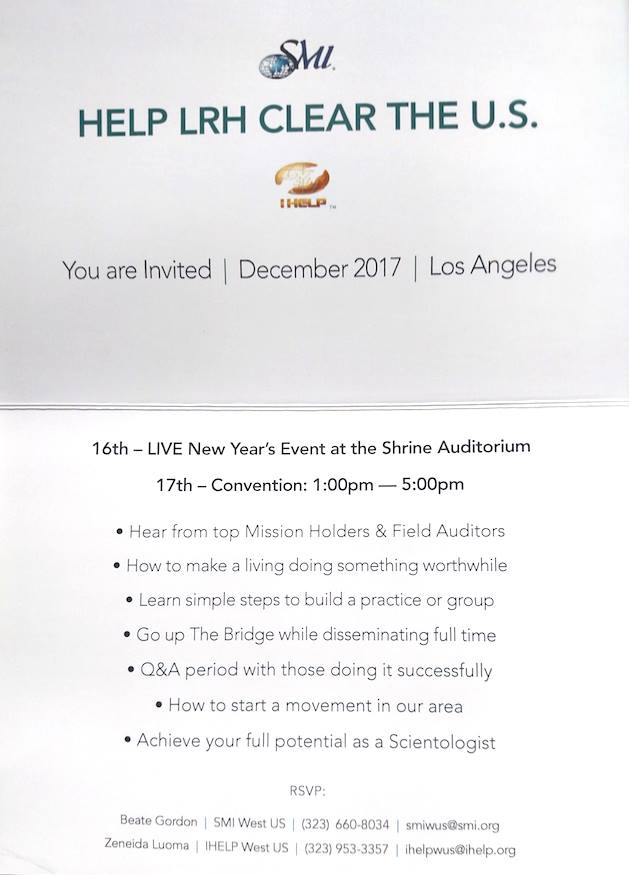 Promoting Congresses? Seriously?
I guess these guys don't know that Hubbard canceled and forbid "Congresses" because they "crash stats" and "don't sell anything." In any case, one of these events is not even a "Congress"…
Up the Creek…
They promote "live performances" with a picture of inanimate elves?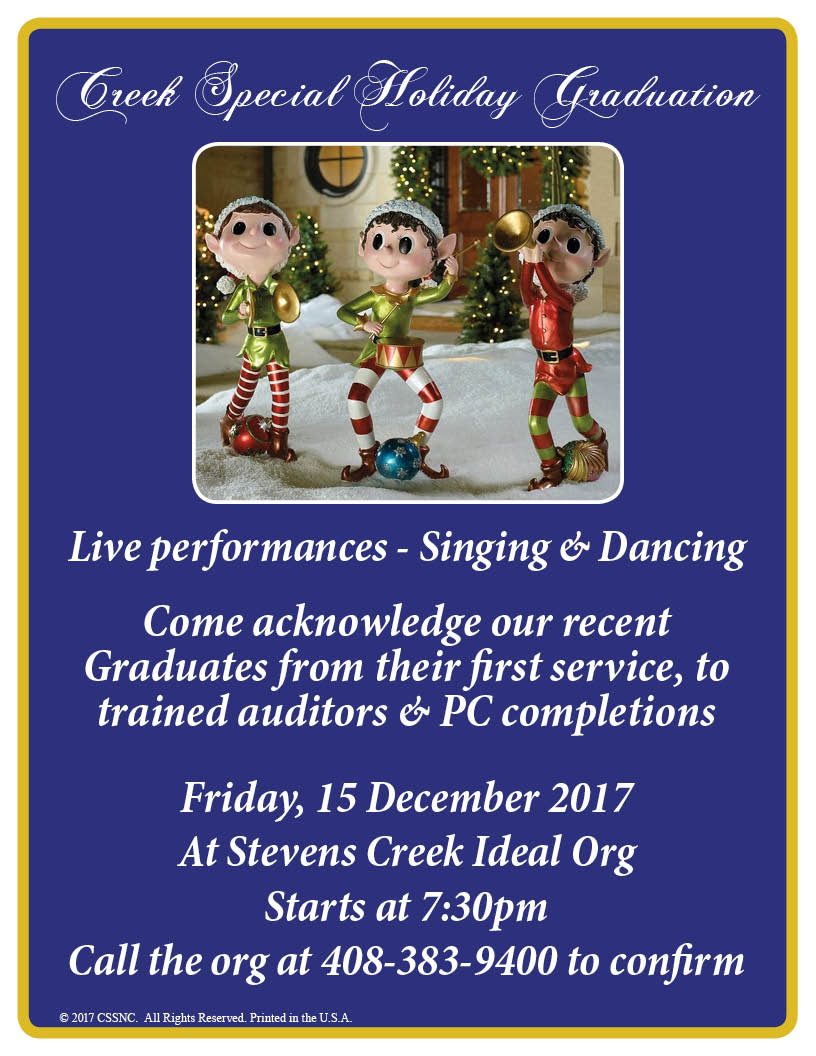 Can you imagine if anyone answered?
Honestly answered…
New Haven?
That place is still open? They bought an "ideal org" building in 2004 and have done NOTHING with it since.
Yes, 13 YEARS ago.
The Way To Happiness is built on a foundation of lies
Adopted by Presidents? Cannot wait to hear who they are so we might inquire as to the truth of these assertions.
You can be sure nobody told them they would be being promoted at the scientology New Years event…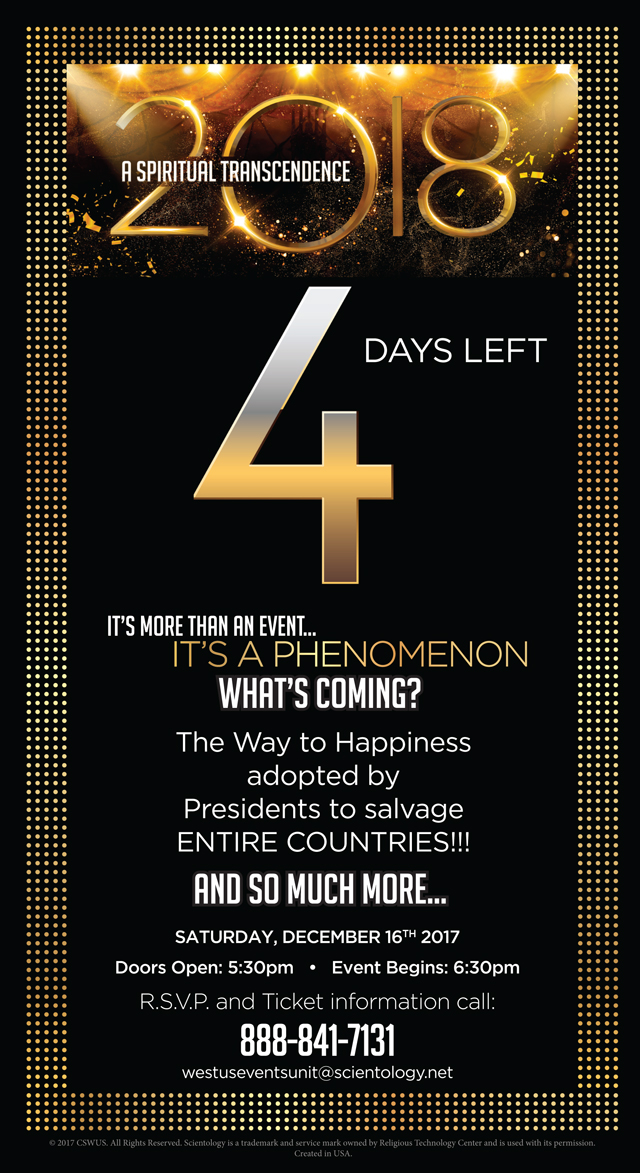 Scotland is "going ideal"
So give us money now.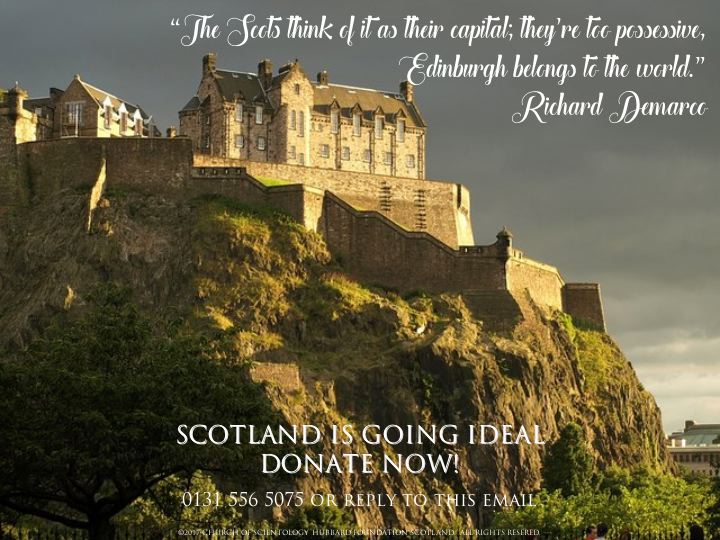 The OTC Postulate Dinner
If I was a SAC OT member I would postulate that nobody would notice my absence for $42 rubber chicken.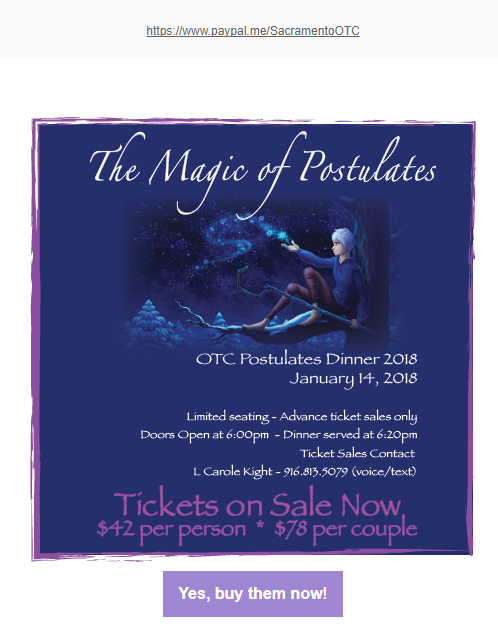 The gift of a lifetime…
Shackled to an organization that will NEVER stop trying to take your money.
And wow — only $5000 for a lovely red scarf!  Such a deal. The Christmas spirit is not dead at the IAS.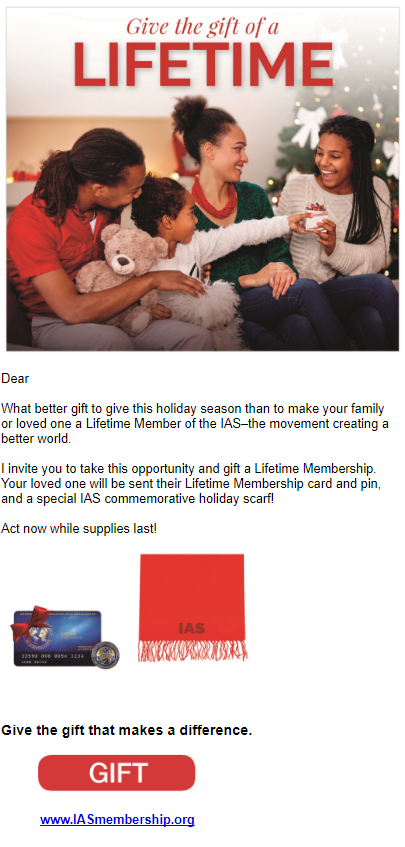 Mankind is doomed then…