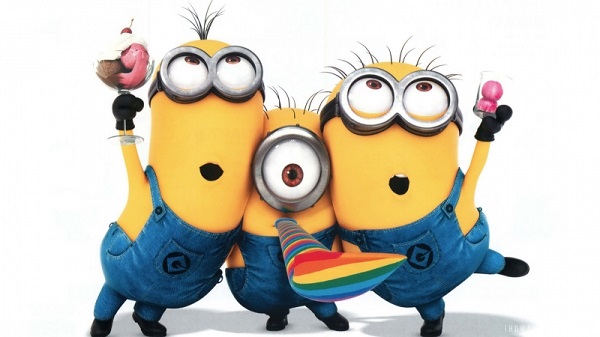 Many apply few are chosen
Right…. I guarantee there has not been a single person apply for staff in scientology in the last 10 years who has not been "chosen." Not one.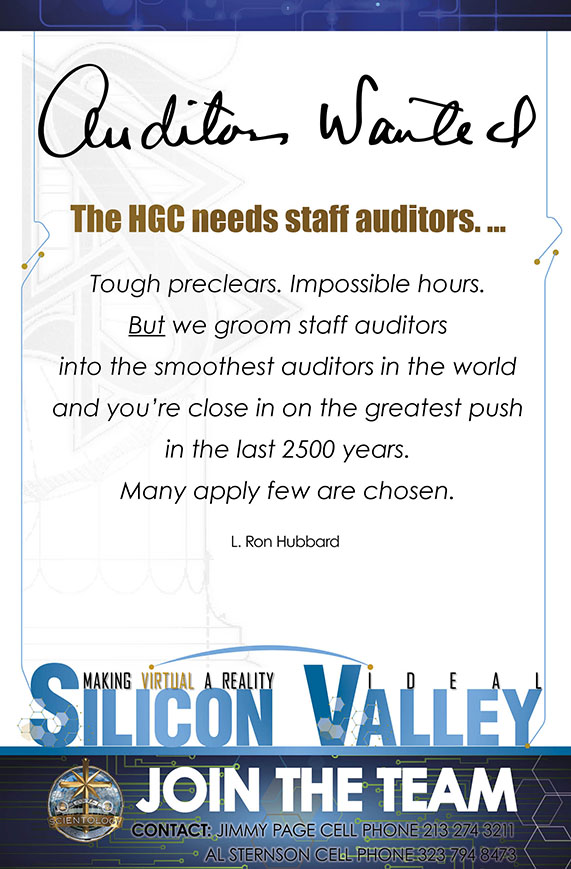 Help your business explode in 2018
Sure thing Quentin. You are an expert on building businesses having been in the SO for 40 years.
BTW, not sure that exploding businesses are a thing.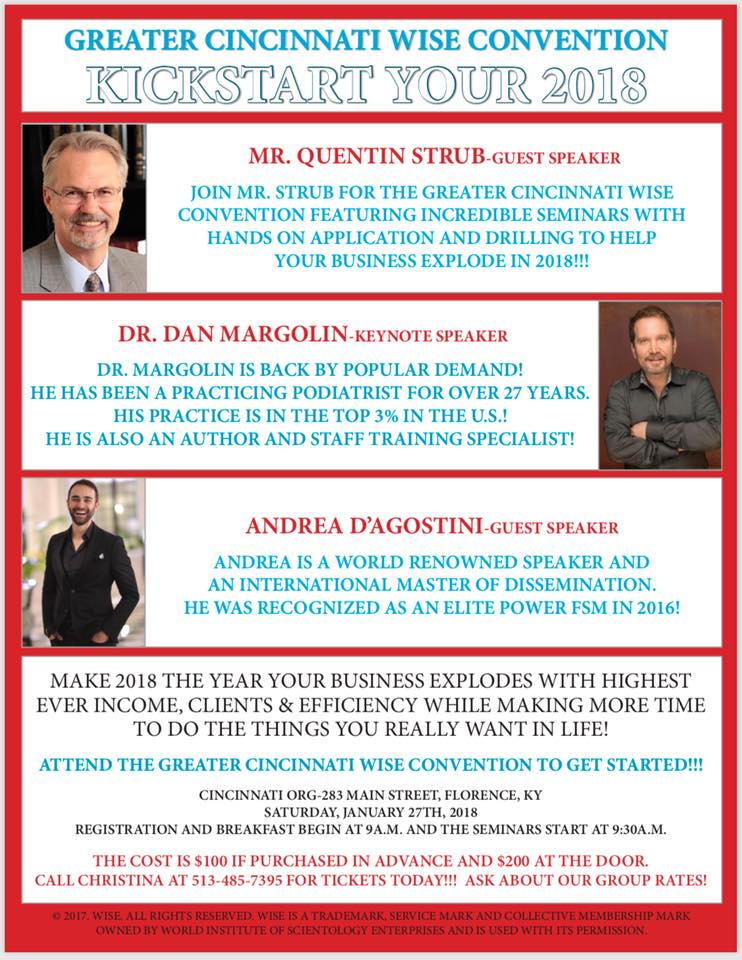 What is really sick about the IAS…
People actually believe the money they hand over "is being used to save lives, save the planet and forward the goals of scientology" – the ONLY thing true about this is forwarding the goals of scientology: to make more money.

One time only….
Do you think any of the staff will attend. They sure could use some of these abilities?
And really, one time a year? There is a constant stream of these people who sell the same thing every time…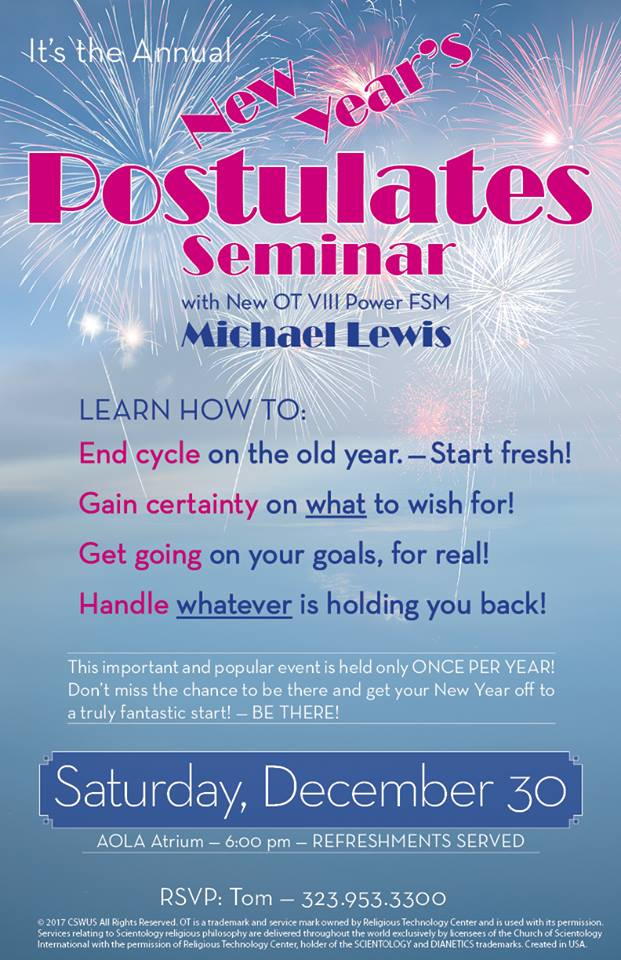 No words can do this justice…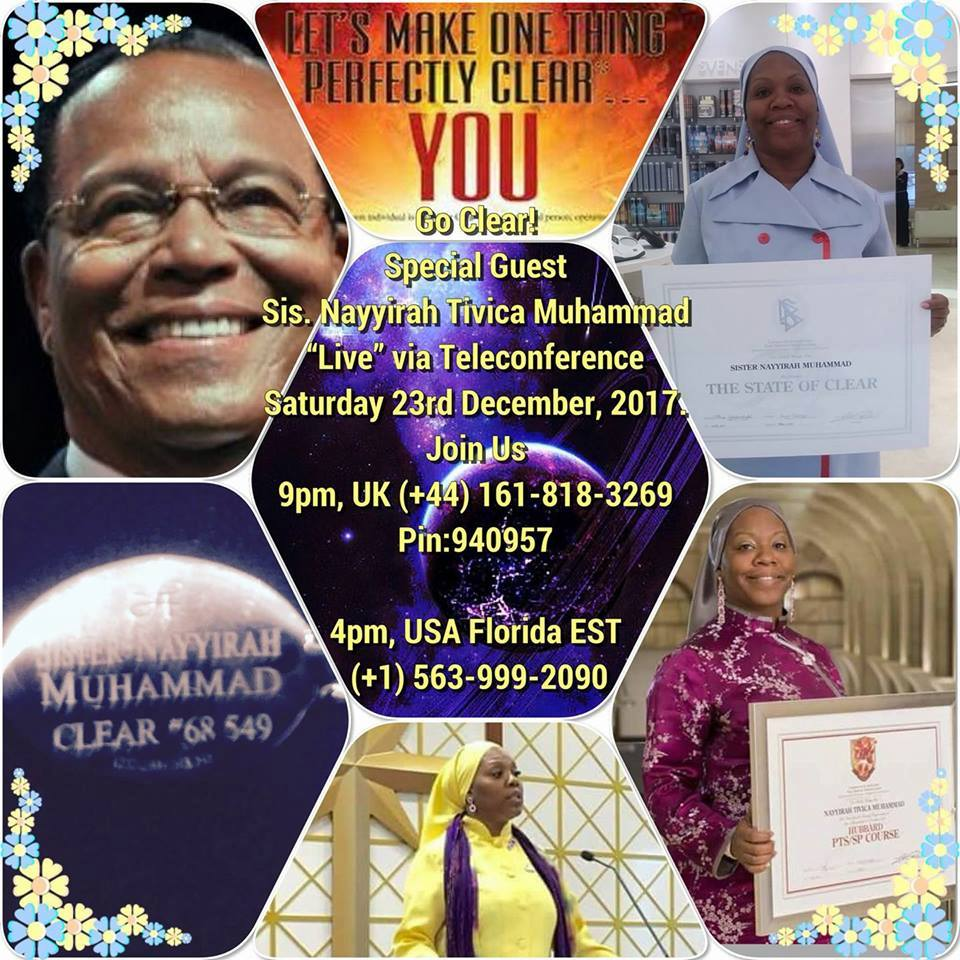 Malasia?
Perhaps learning to spell the name of the country might be a good idea if you are going to be clearing it…
Perth is 2500 miles away in a different country that speaks a different language. They have never dealt with more than 50 people in their own city, let alone the 300 million people in these 3 countries. Why doesn't scientology open ORGS in Malaysia, Singapore and Indonesia instead of spending millions of dollars to make an ideal org in Perth that nobody will even go into? After all, they have already "taken over" the criminal reform system in Indonesia (remember Churlya Wurfel IAS medal winner?) and brought the business sector into the 21st century in Malaysia using LRH tech…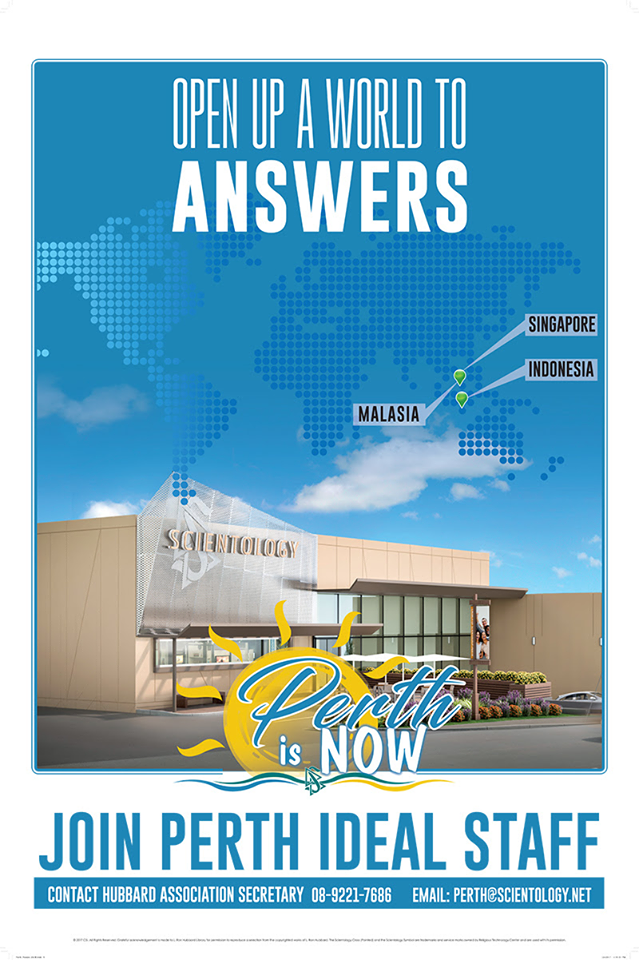 Cause over the universe
How come Dallas "ideal" org cannot demonstrate any cause over the universe? They are apparently so empty they cannot even pay their utilities bills.
It's more than an event, it's a phenomenon…
True. Never have so many otherwise intelligent people bought so much utter bullshit….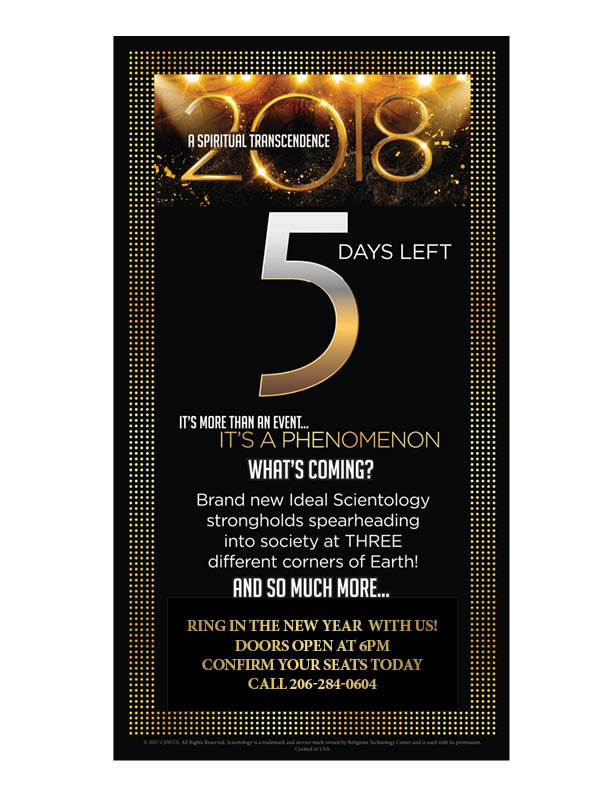 What's with the postulates?
Definitely a popular theme at this time of the year.
How amazing is it that these people who have NO track record of accomplishing anything conduct seminars to tell others what to do?
A lone Sea Org member…
I thought LRH proved they did not do well alone?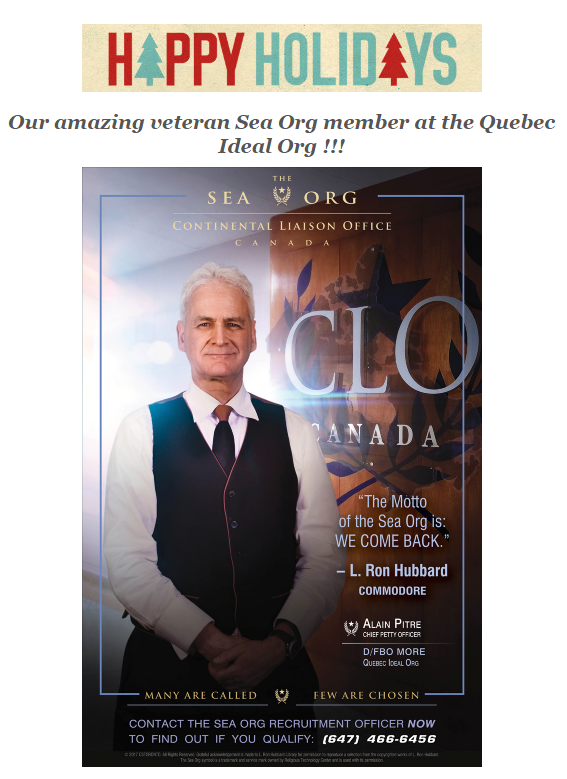 Yeah, magical dinner tickets…
You give us your money and we give you nothing except a piece of rubber chicken. Magic!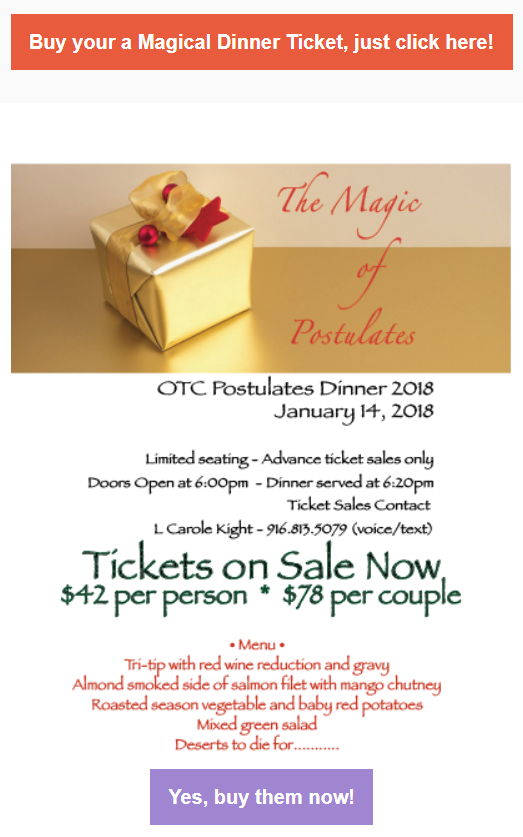 Perth is on a ROLL…
Sprinting towards completing the "letter D" before Christmas.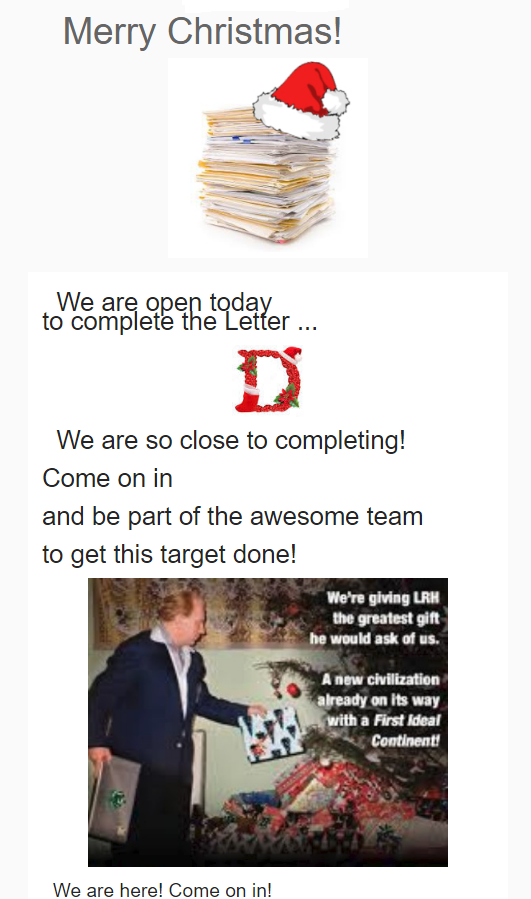 Oh, just 3 more days to make it go right… 

OMG…
We didn't make it go right after all.
Maybe they need one of those postulates seminars?
And though they could not finish D, they have to do "E" too by Thursday night. Chance of that happening? 0%

More postulates
This is a new one. Dianetics "works permanently"?  Wonder how they define permanent?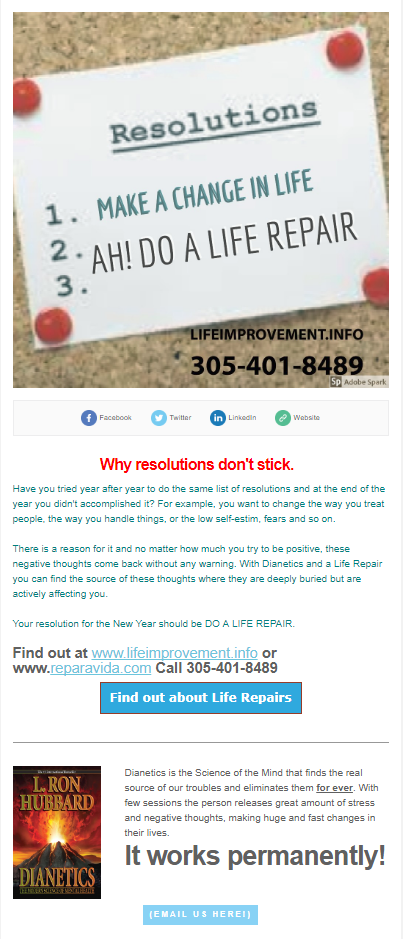 Daily Donations to Orlando
Wow. Daily? That's pretty hard core. And really desperate…
Drew and Maria have apparently abandoned HAPI. They go where the photo ops are it seems. Good to see these ex-SO still being among "the chosen" sort-of…