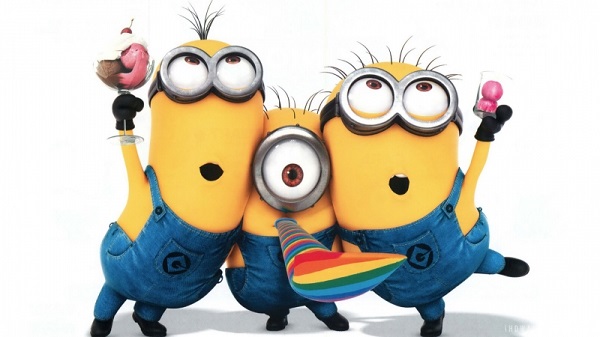 Wait, you are a Cause Resurged Super Powerful Being…
And you need to go on Facebook to find a job?
Do it for Ron!
Venue to be announced… Target 2 perhaps?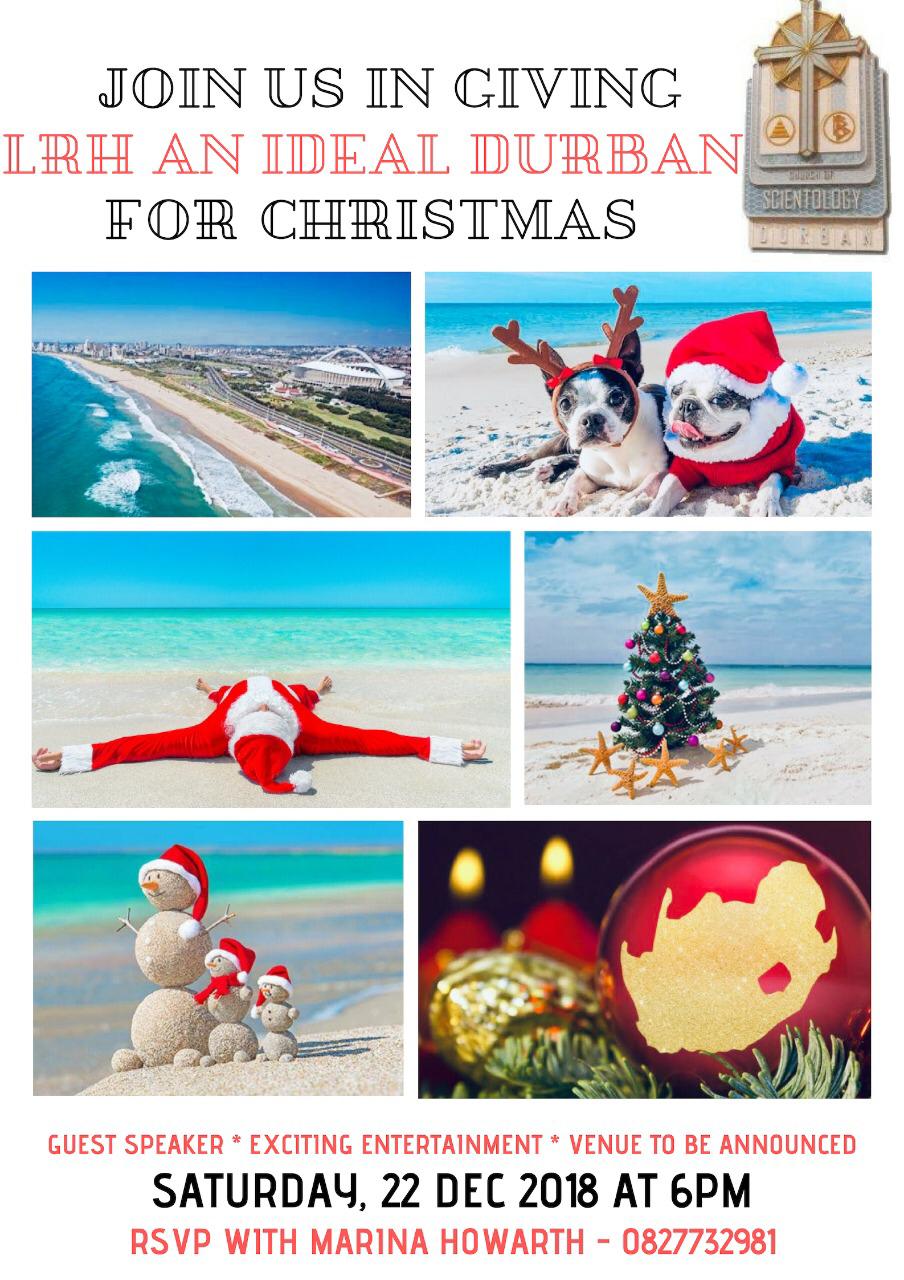 The real magic of Christmas…
Apparently to be unveiled in a concrete parking lot?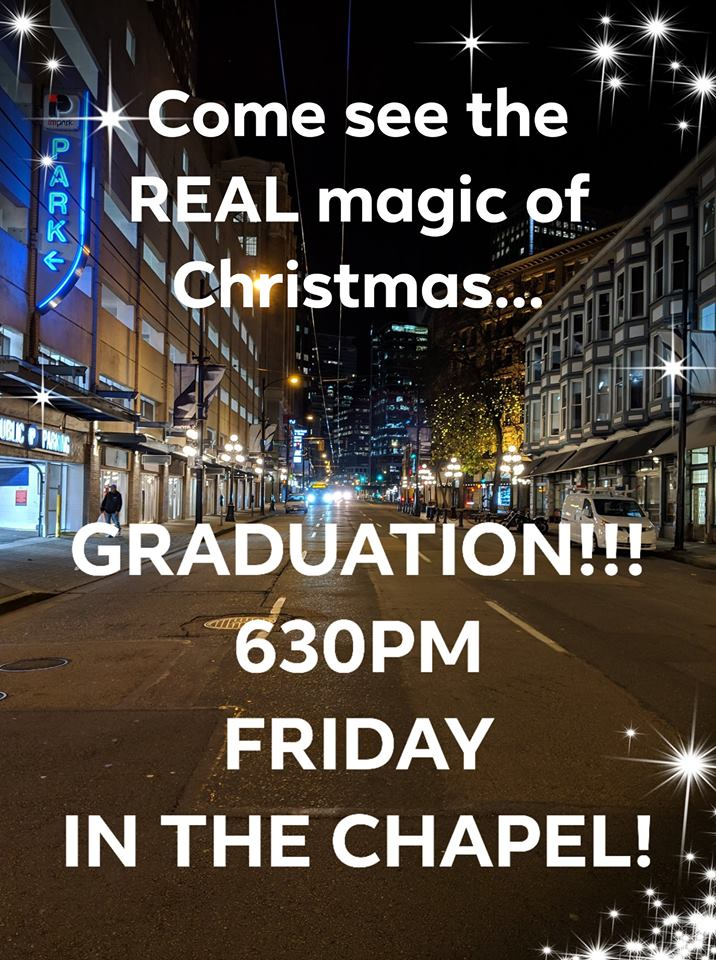 Experience the Truth of Your Existence
Does anyone have ANY idea what this means?
Perhaps this is being delivered on the front porch to infinity…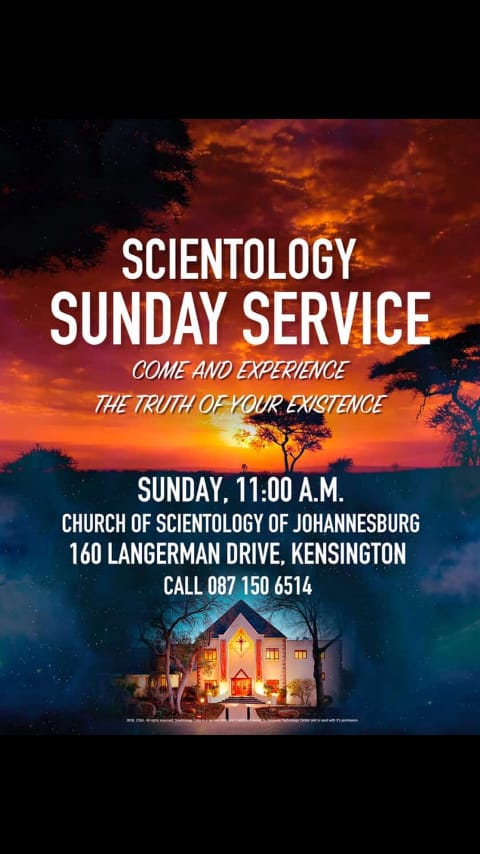 The Art of Living?
Pay $25 to hear the lead singer of the Jive Asses (an SO Member) tell you all about how to live life?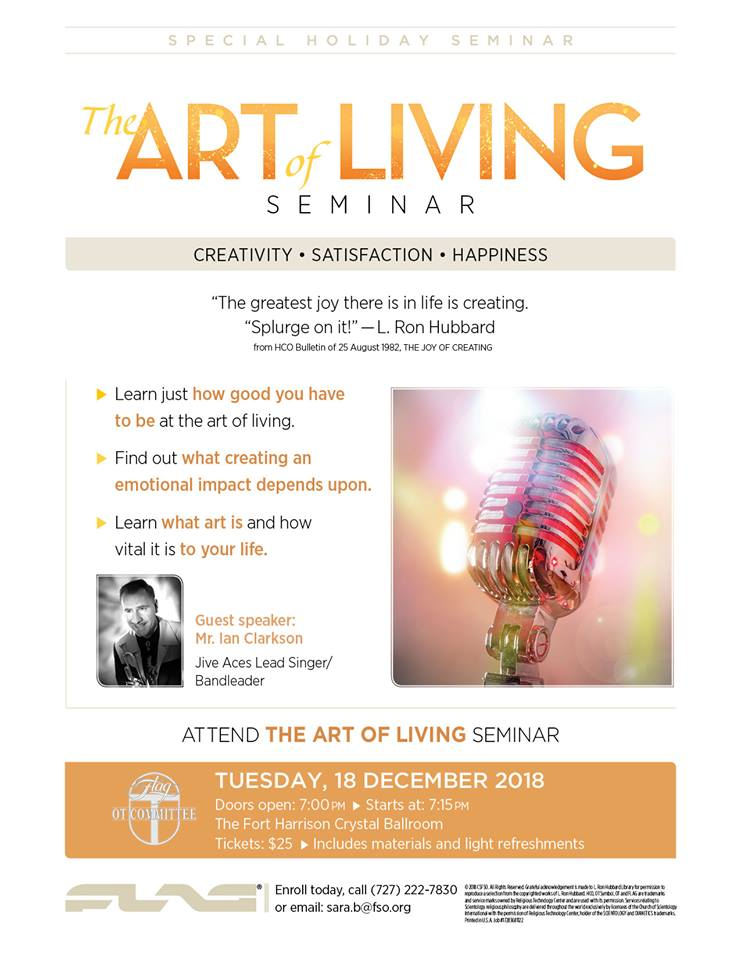 Put you kids in the sauna
It will do them a world of good — AND they get a free pack of cards. "Secure" their eternity now…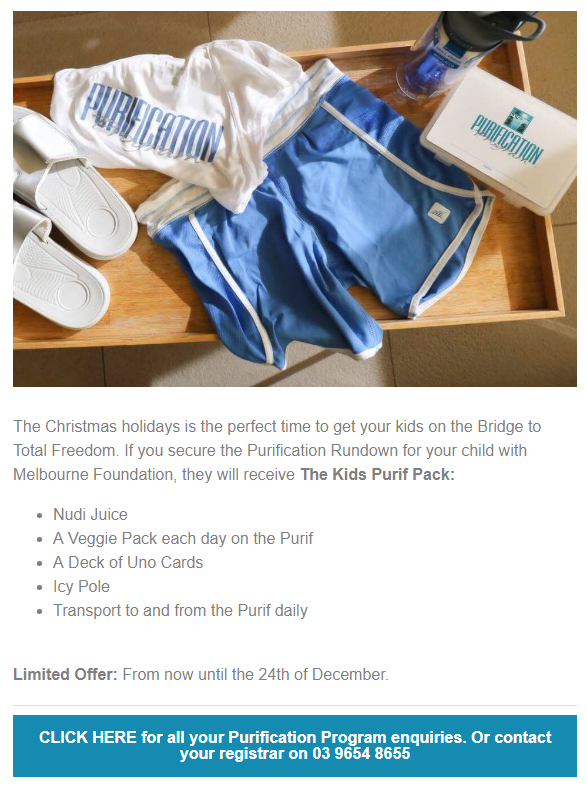 Bizarre is more like it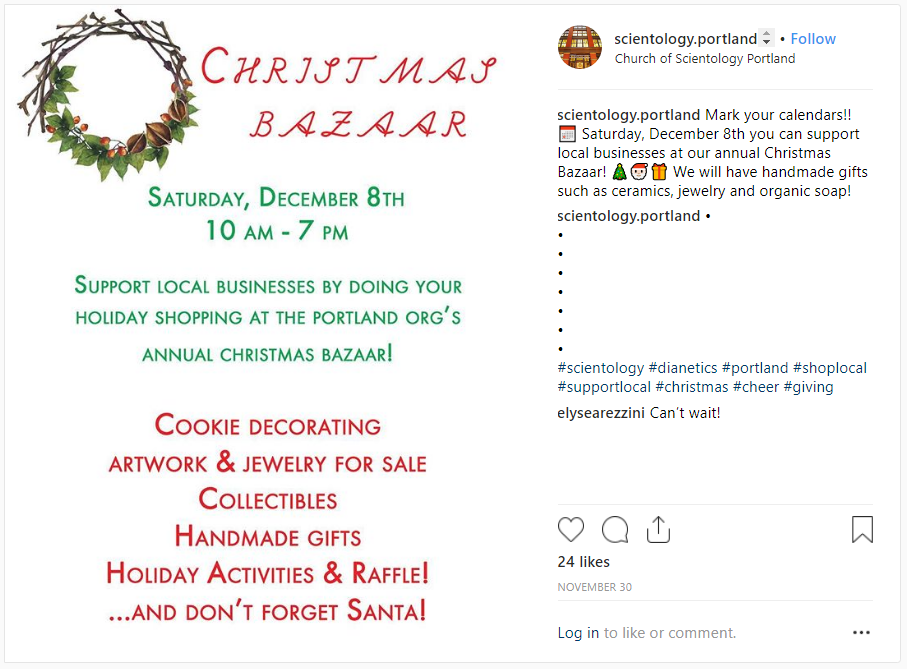 XMASS
Well, the spellchecker broke.
I wonder if they are still going to give everyone a gift if they are not all donated by then despite the promise of a "commendation"?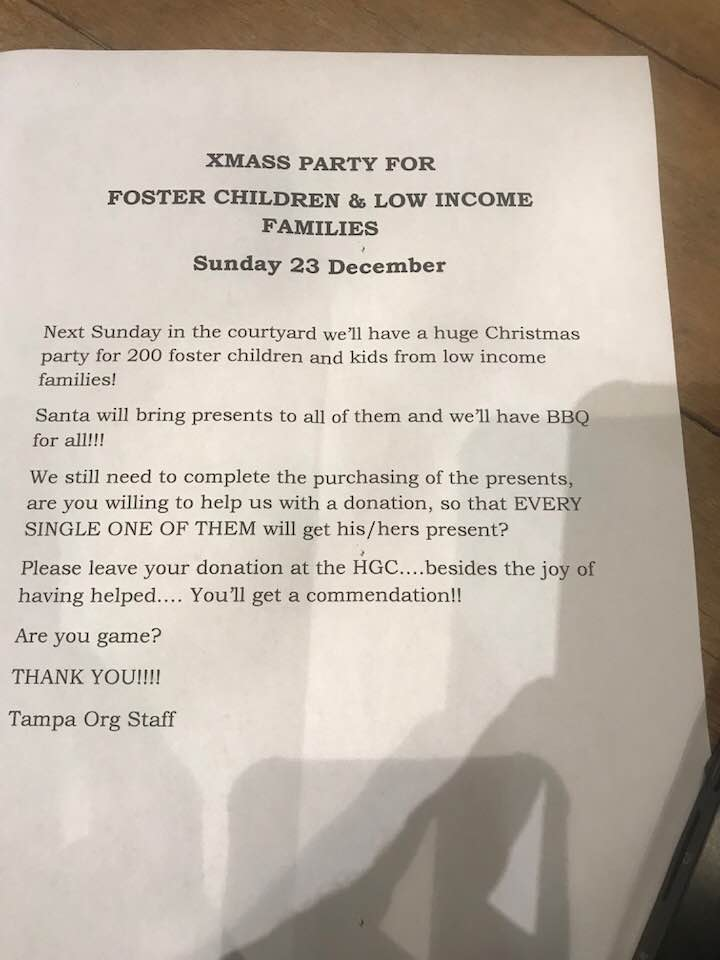 $70 to hear Dave Pettit?
Guess he is nearly 3 times as good as the Jive Asses?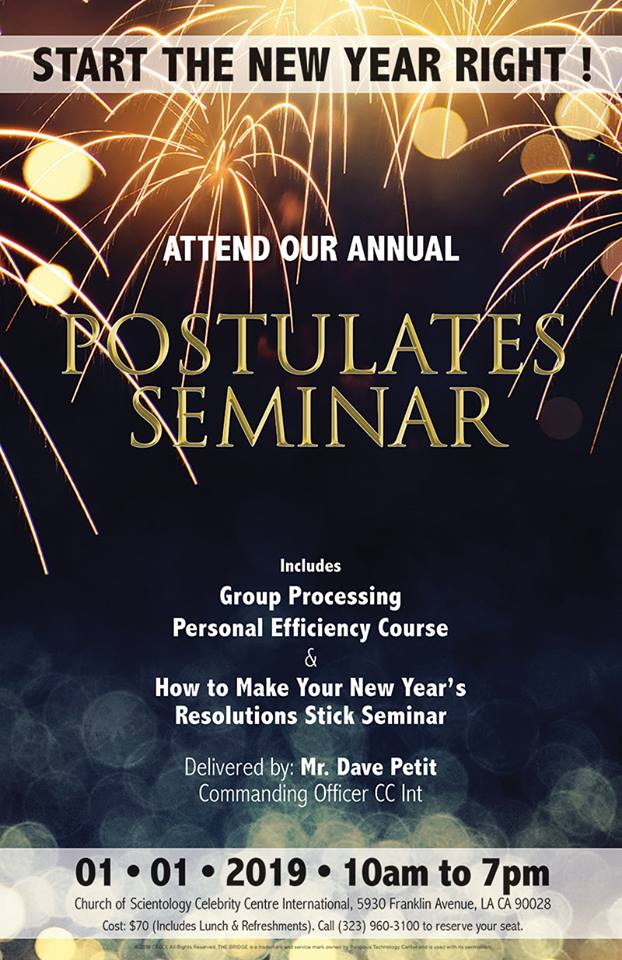 Ouch
Only two people to get 40 years of backlog done?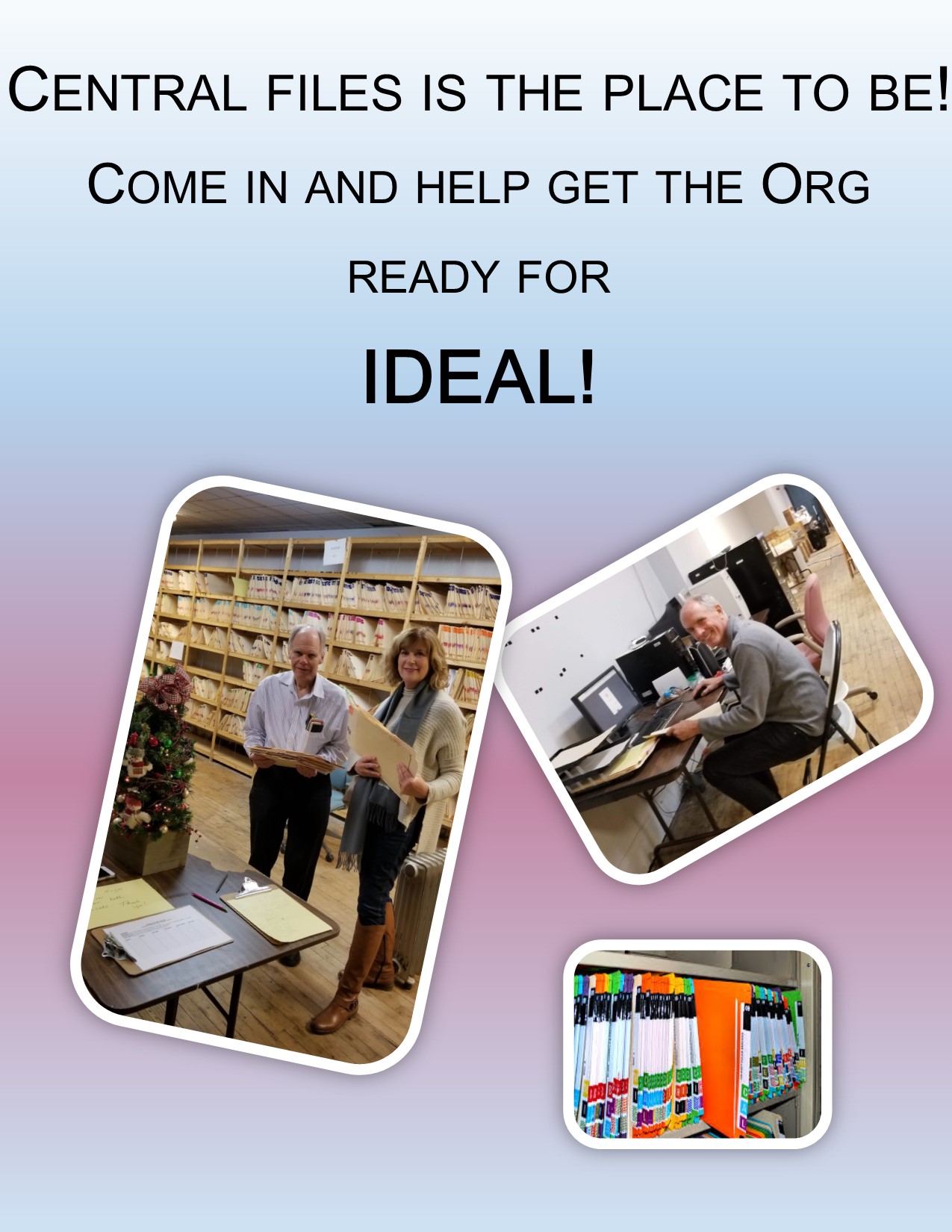 I only charge $10
To let you know I want your business??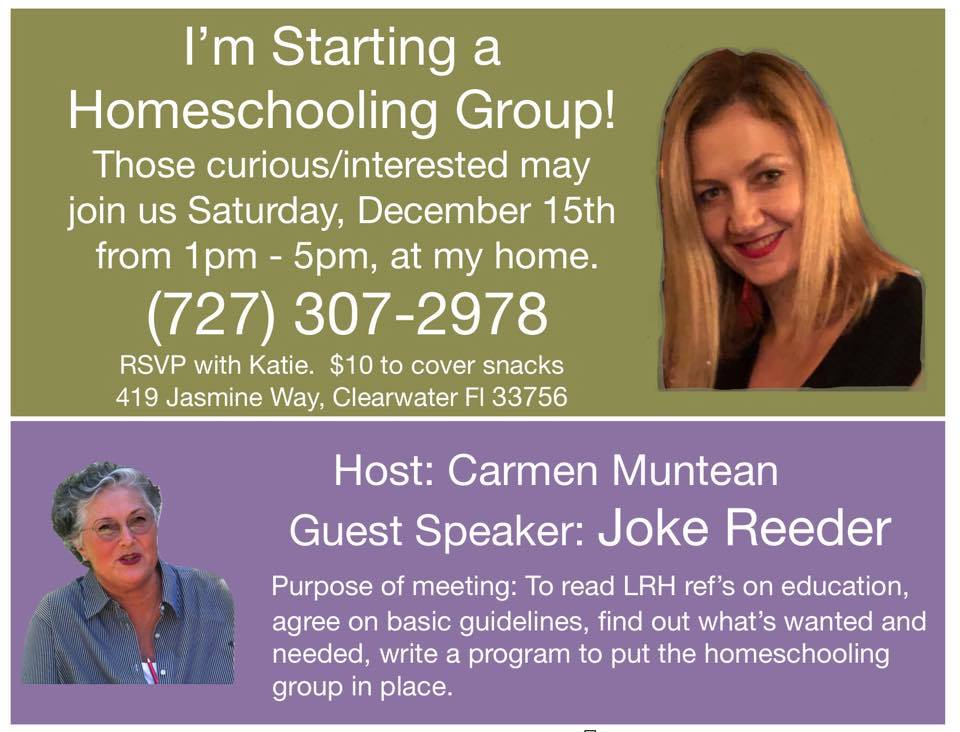 LRH stories…
Like the one where he took Alexis to Cuba for Christmas?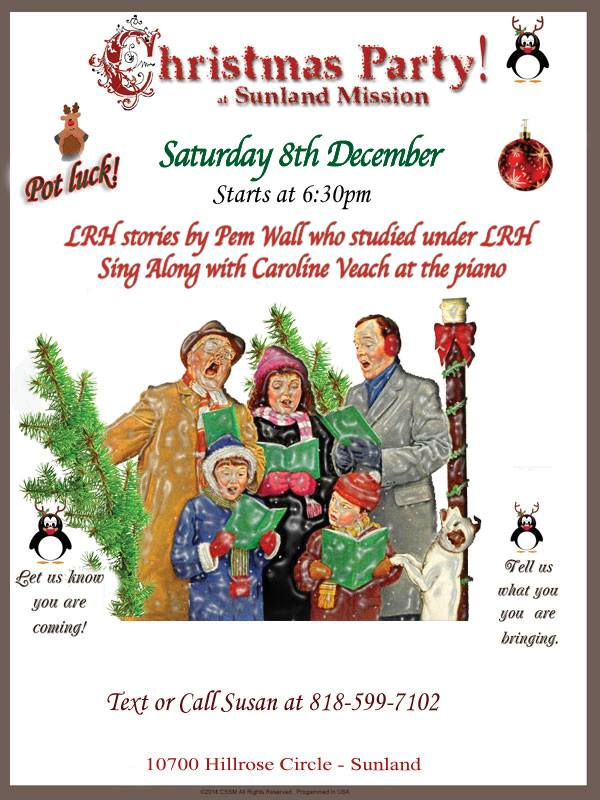 It's the Beverly Hills Mission Reunion
At the Mission of Sherman Oaks? Of course, Beverly Hills shut down years ago…
And Sherman Oaks is in the same general time zone.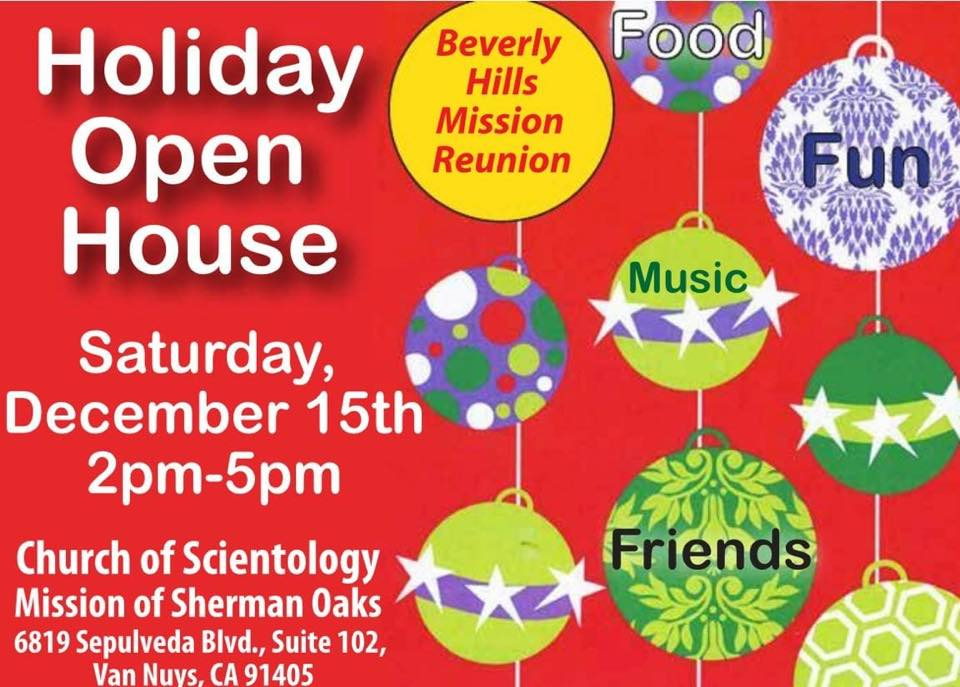 Holiday Party
Everyone is welcome.
Well, not really everyone. If you are reading this here, you are definitely NOT welcome.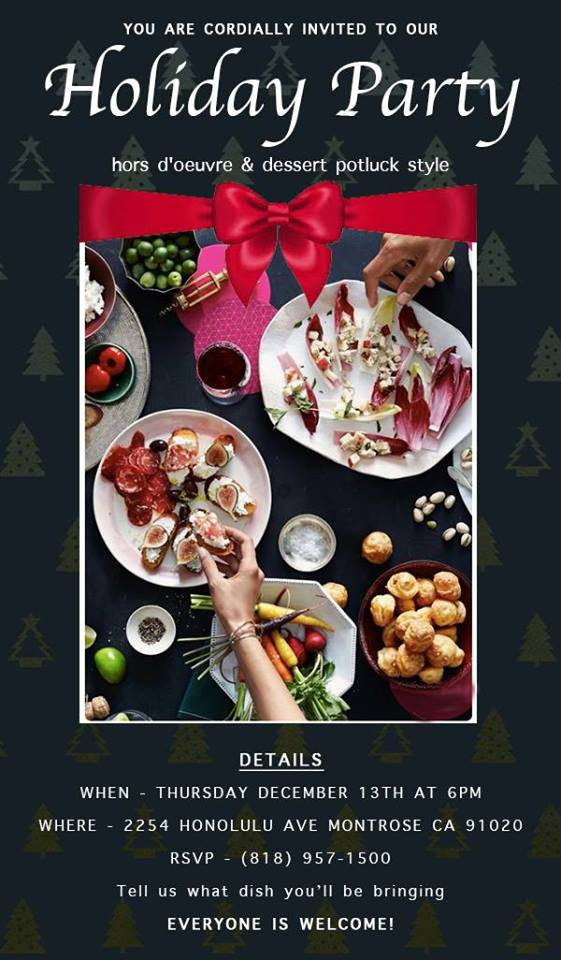 The VGIs group
Catchy name.
Pity they don't have a spellchecker either. Then again, they are apparently Italian. But you would think they could get Clearwater right, it's the same word in both languages.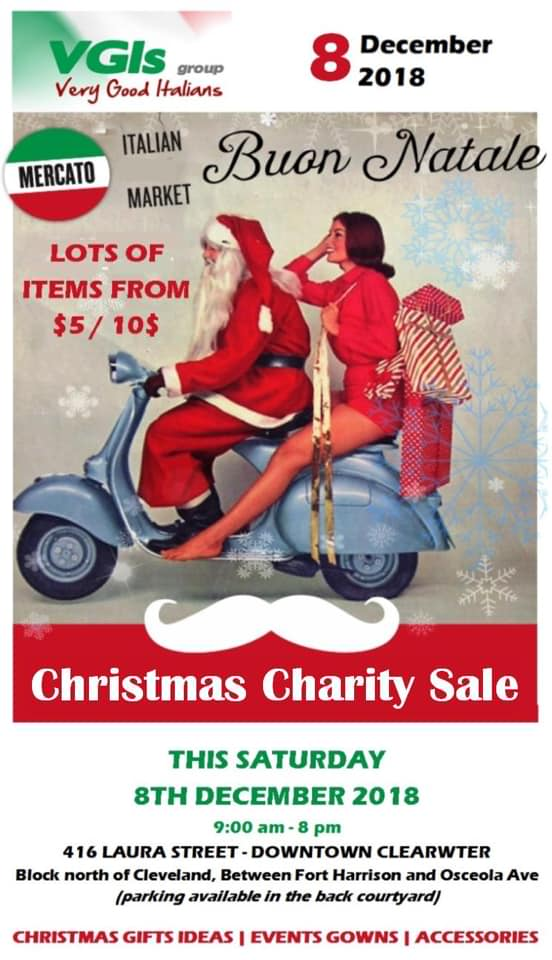 It's free!!
Big news. No cost to hear Joanie sing.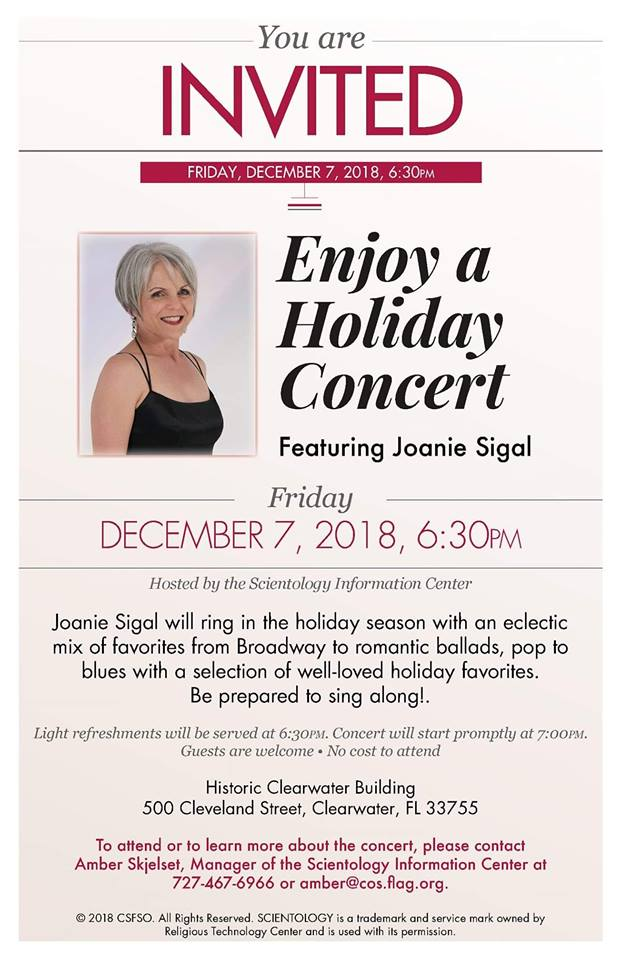 How to Run a Business…
…at a "church"?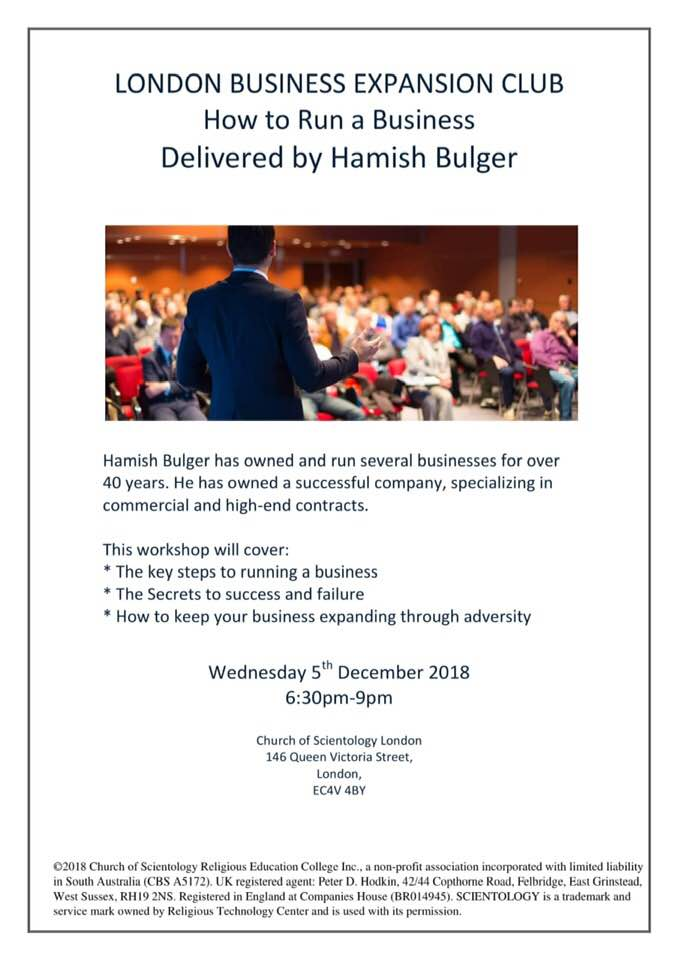 Santa will be there…
But you have to bring your own presents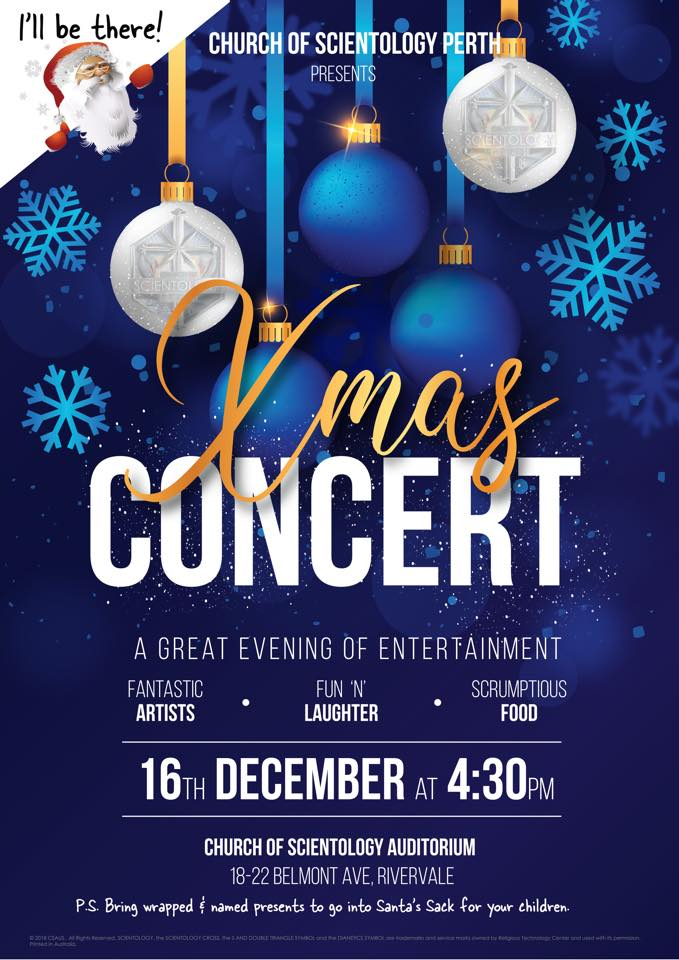 We ARE going St Hill Size
It's just taking us a LOT longer than we promised.
Actually, we are nowhere close.
And we've been "ideal" for years and years.