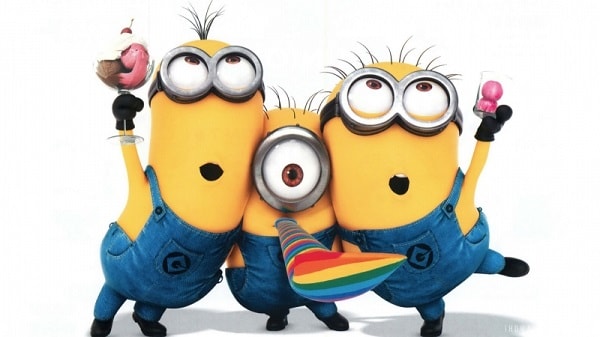 Come up to present time…
You can't even be a cause point to get your derelict building renovated after a decade?
So you are going to rely on the fact that some ships sailed from your harbor hundreds of years ago to cross the Atlantic with people fleeing religious oppression to explain how you "are doing it" now?
Delusion.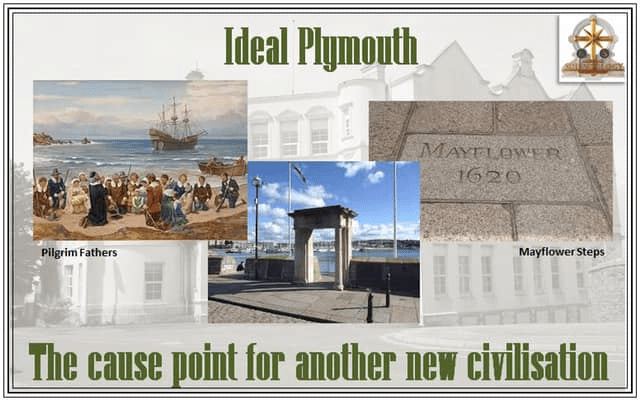 And what exactly is all?
A bellhop vest?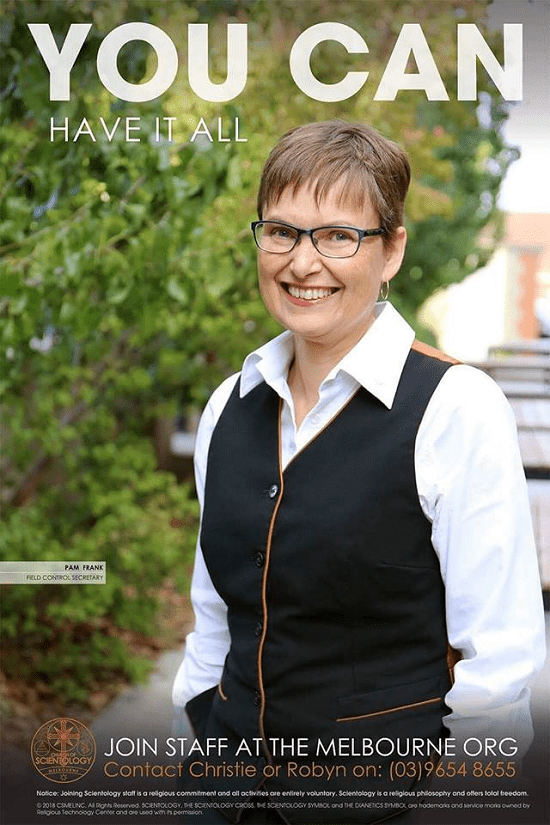 Momentus. Forever marked in Manchester history…
Get over yourselves.
Anyone can rent a room at the football stadium.
BobbleRinder could hold a more significant event there.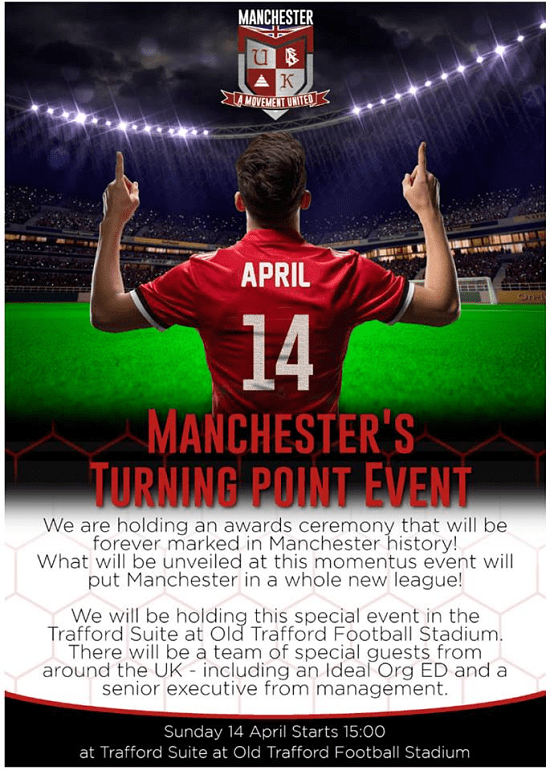 Mutually exclusive concepts…
Spend all your money trying to "go OT" is NOT being prosperous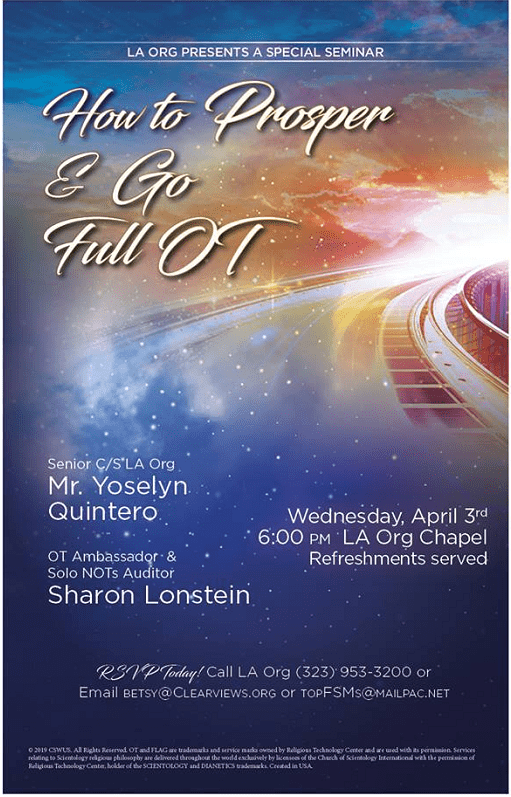 Don't forget to invite Tony Muhammad
He can get on stage and offer a few thoughts on solidarity with the IAS Medal hanging around his neck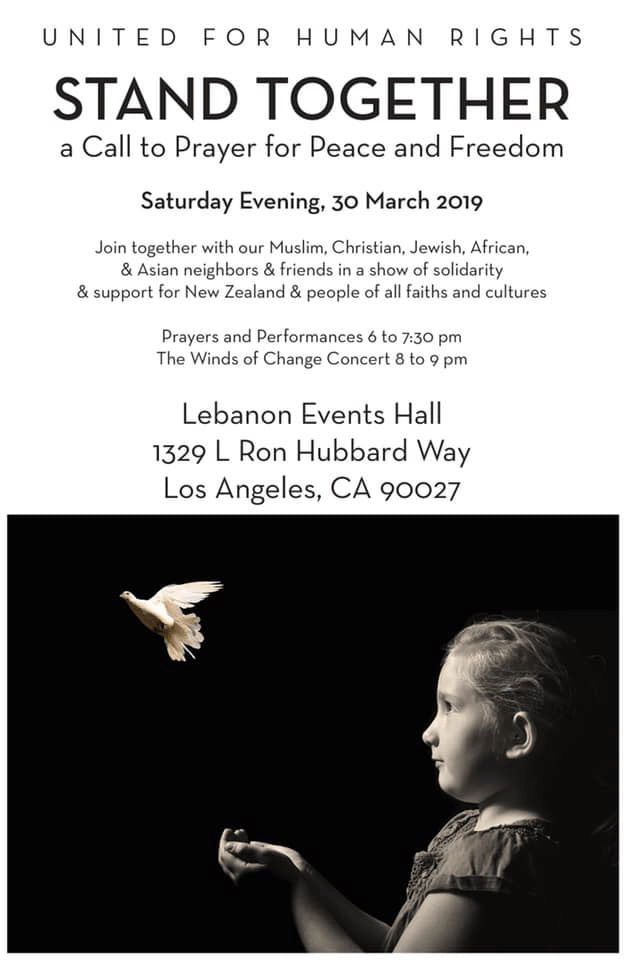 The Prosperity Doctrine
The true scripture of scientology — worship of the dollar.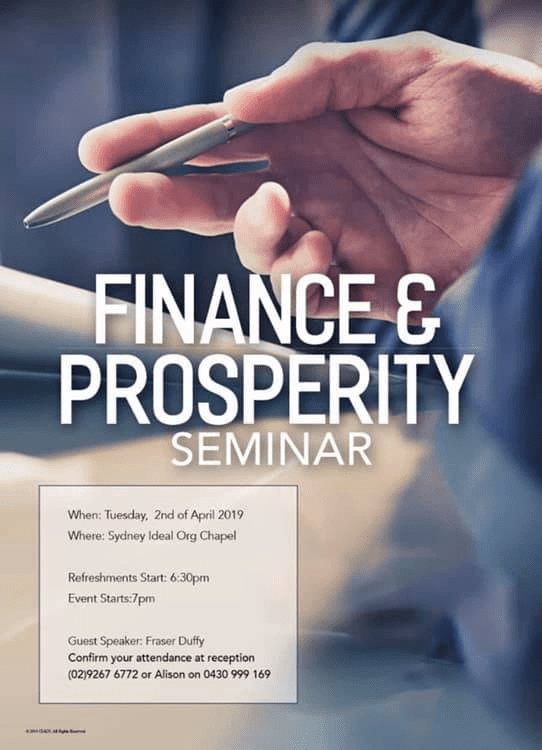 Free TV
You have to offer food and entertainment to get anyone to show up to watch the "entertainment"?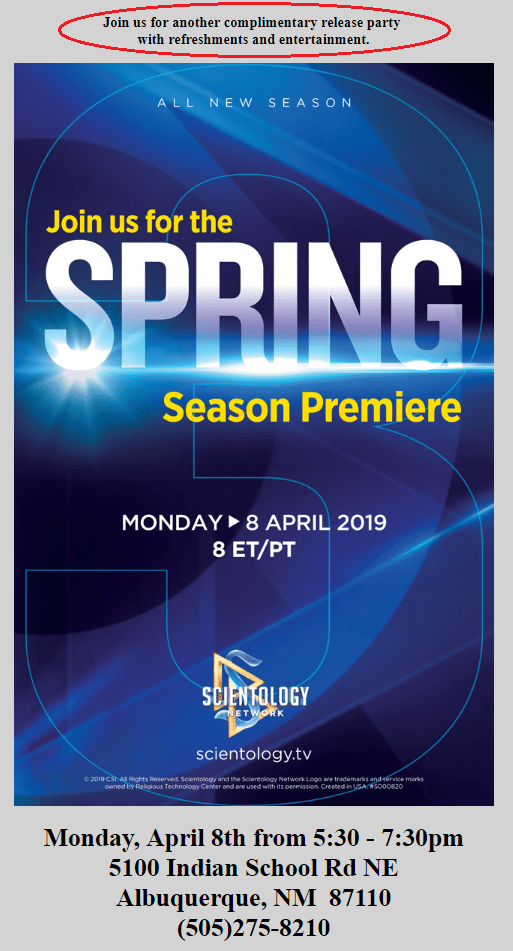 How many seasons in a year?
They put out a couple of new episodes and tout is a new "season."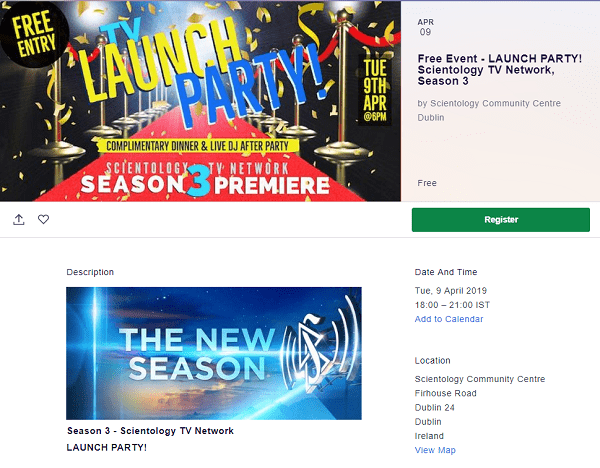 Pick up some garbage and make Hollywood safe
Seriously?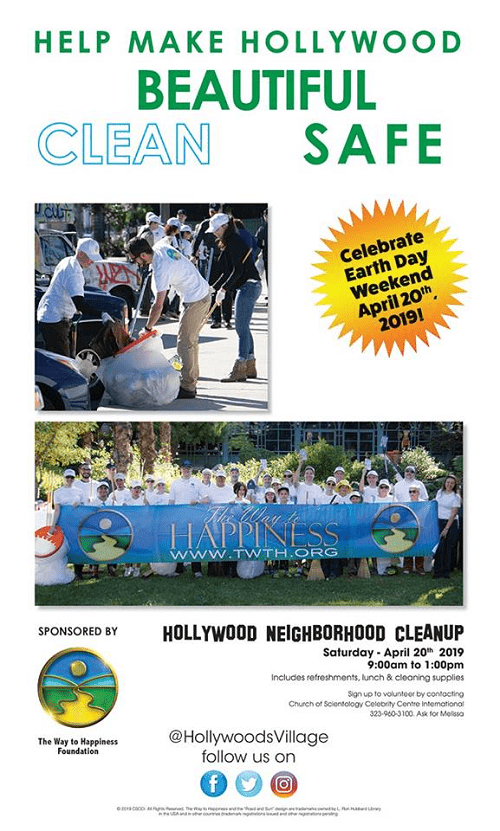 Just nuts
Talk about generalities "they" are "true enemies."
I am sure HBO are absolutely terrified of losing the patronage of scientologists.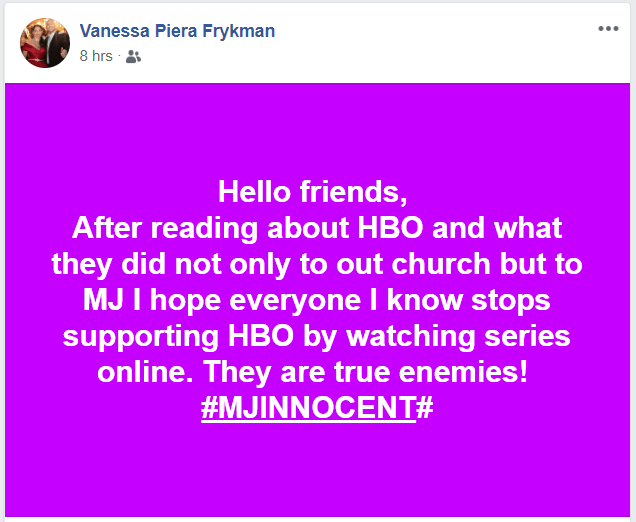 That's quite a quote
You do know this says NOTHING about getting a new building. You are supposed to be building and smoothing, grooving in your functions RIGHT NOW. After 50+ years you would think this would have happened already.
See quote above…

Listen to him
Why?
He has not risen above the post of supervisor since 1988.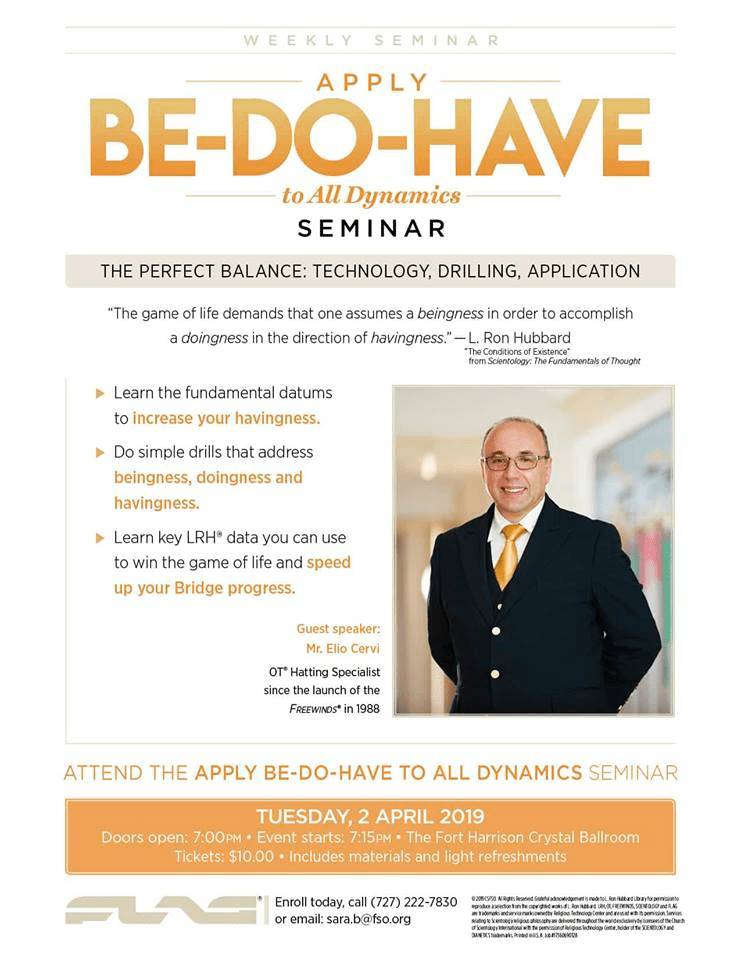 How to talk to them about scientology?
Don't talk.
Hold an iPad and have them look over your shoulder?
And that big smiling woman on the right can't even see the screen…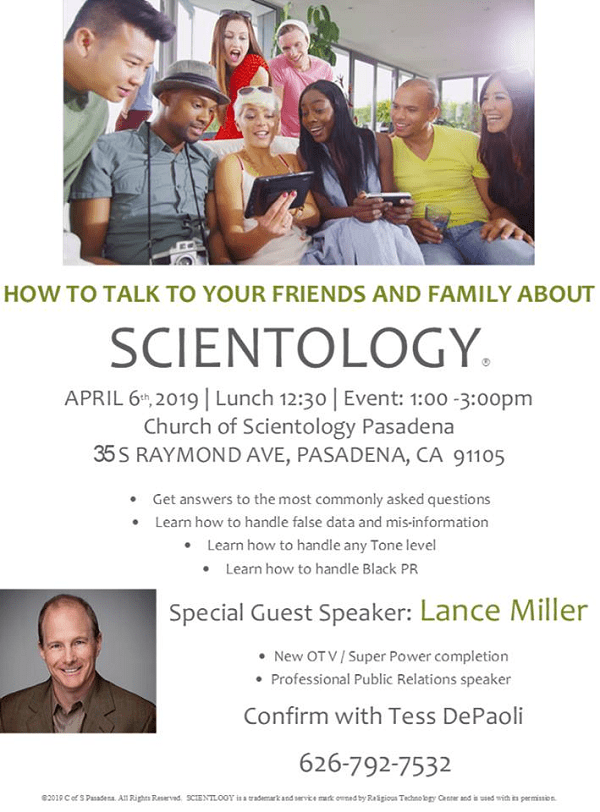 Anyone know what this is about?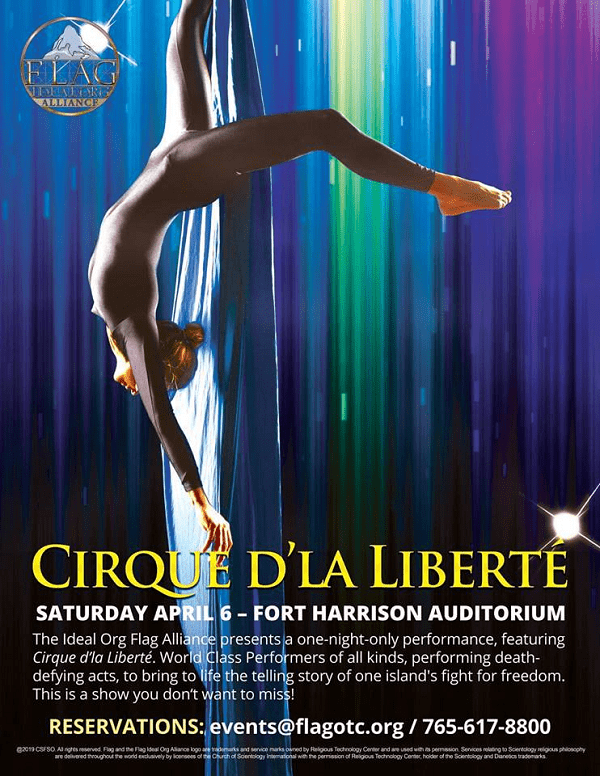 Wow, a Flash Mob
It didn't seem to catch fire…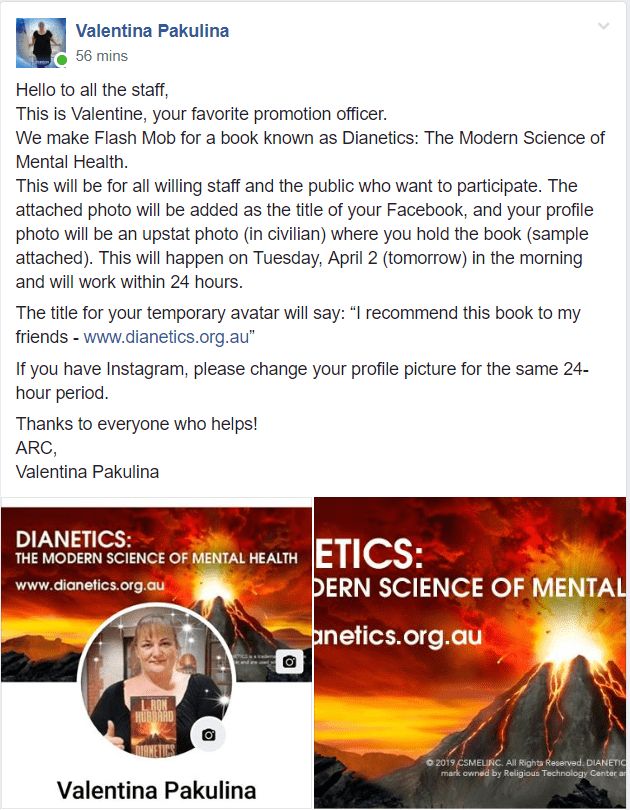 Epic to be sure
And there WILL be regges.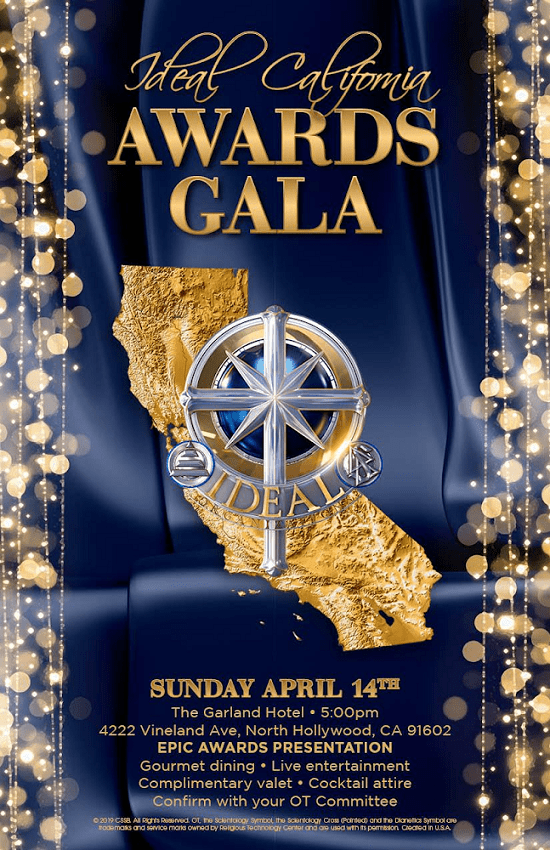 Whale watch
These guys LOVE their photos on posters…
Ahem… 
Excuse me, you do know Hubbard subsequently CANCELED Congresses right? Said they crashed stats.
But how are you supposed to know that. The OEC Volumes are no longer available.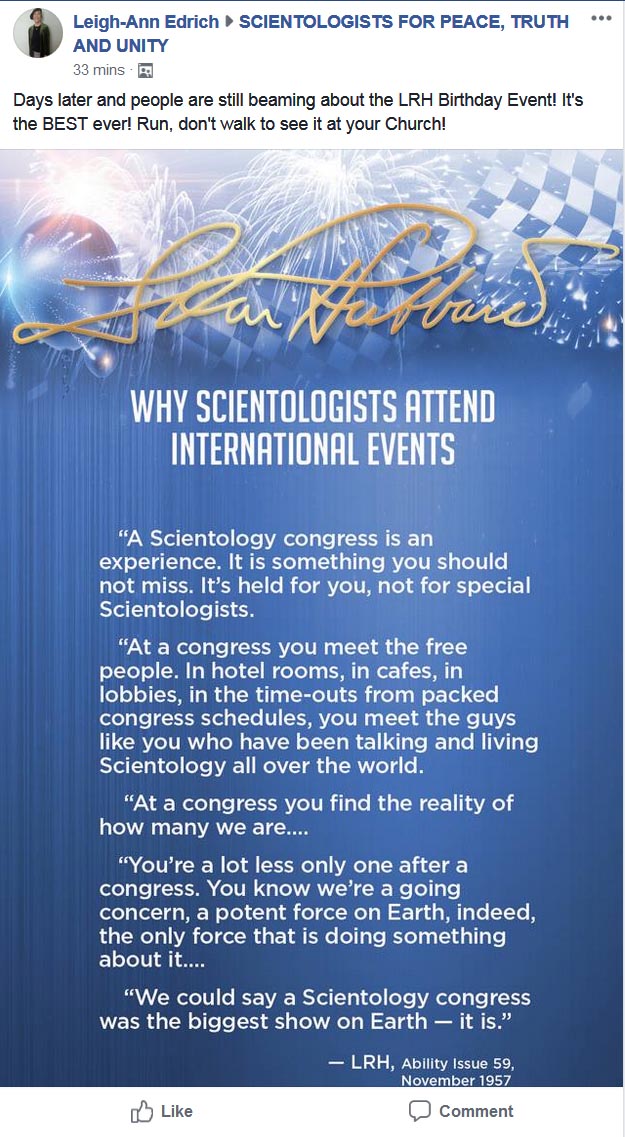 Hey whatever happened to HELP?
Remember, Tom Cruise opened one of those across the street from the HGB? It closed down, never to be heard from again.
I would guess this is another candidate the IAS is trying to groom for a medal this year.
Check out the balance beam. Wow.
Walking on that thing alone is worth the tens of thousands of dollars you have to pay.
Though if you really want, there is one in the local playground near our house you can practice on for free.
Does that guy on the right look like he is standing at a urinal?
And really — totally exterior with all 57 perceptions? Wonder if they tested this?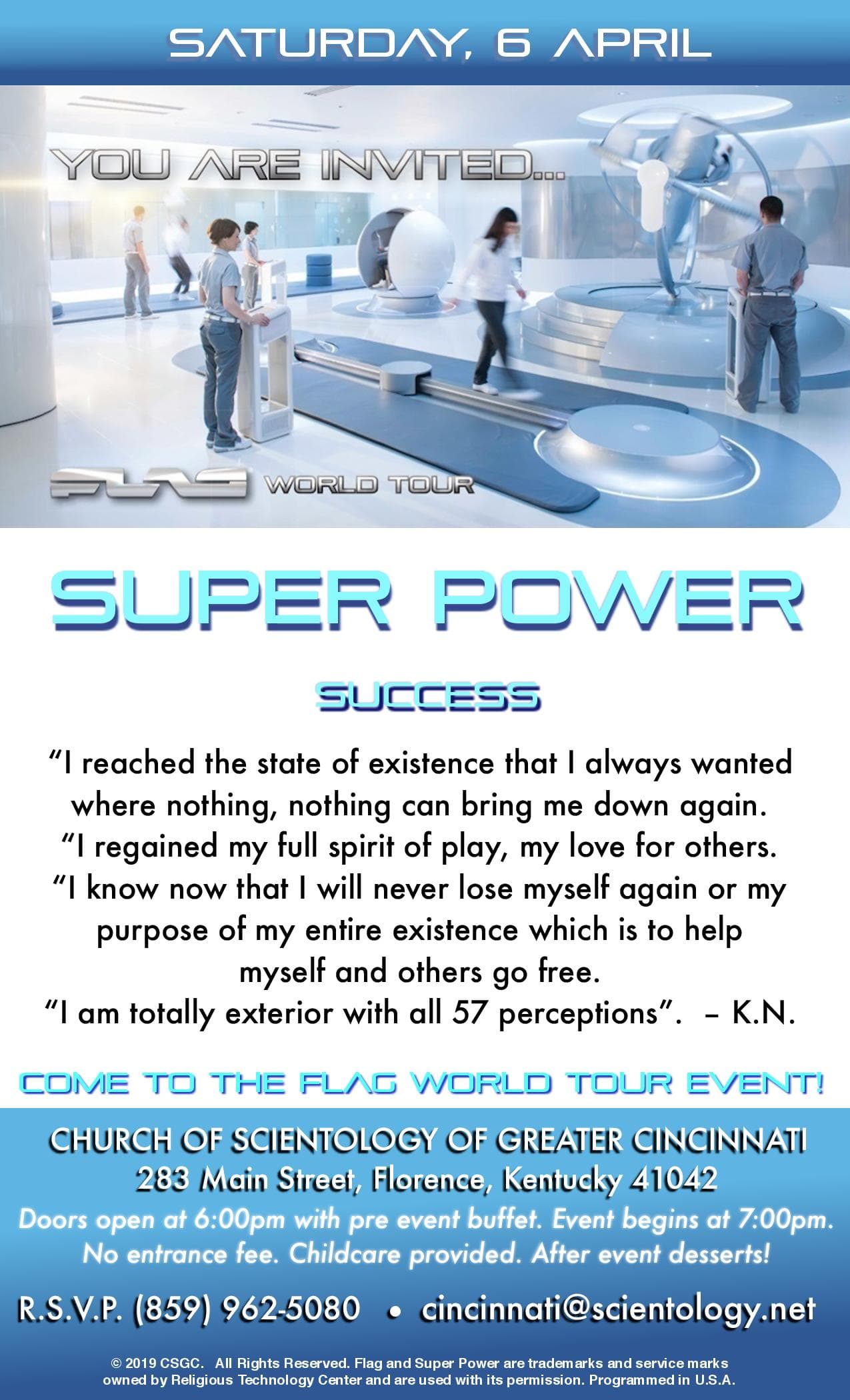 Not much progress…
In fact, that is abysmal.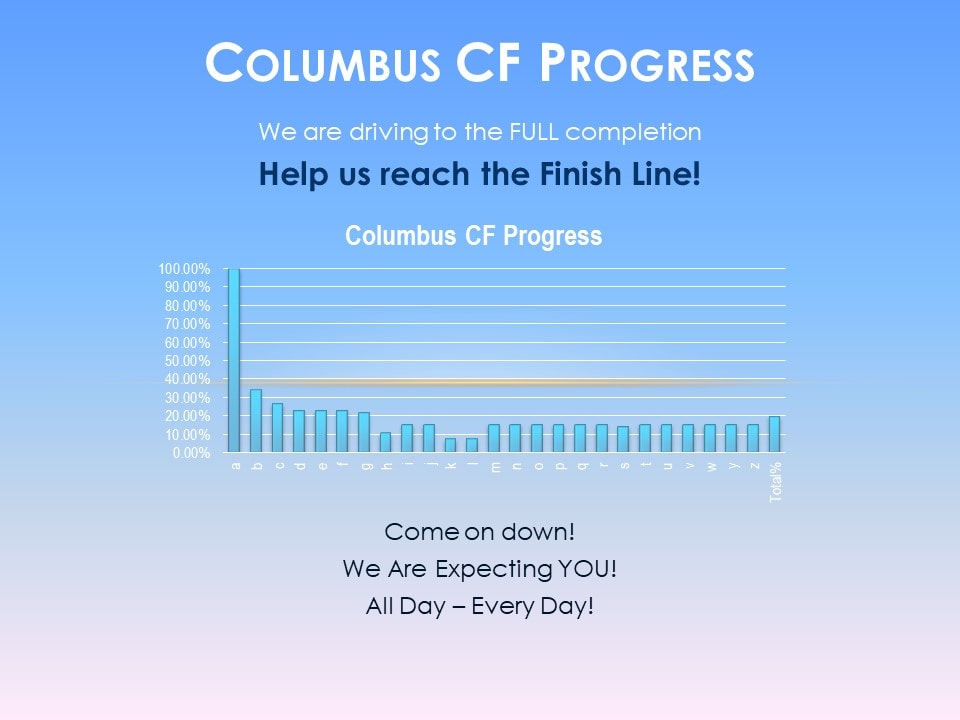 Yes, all the time
People laugh at me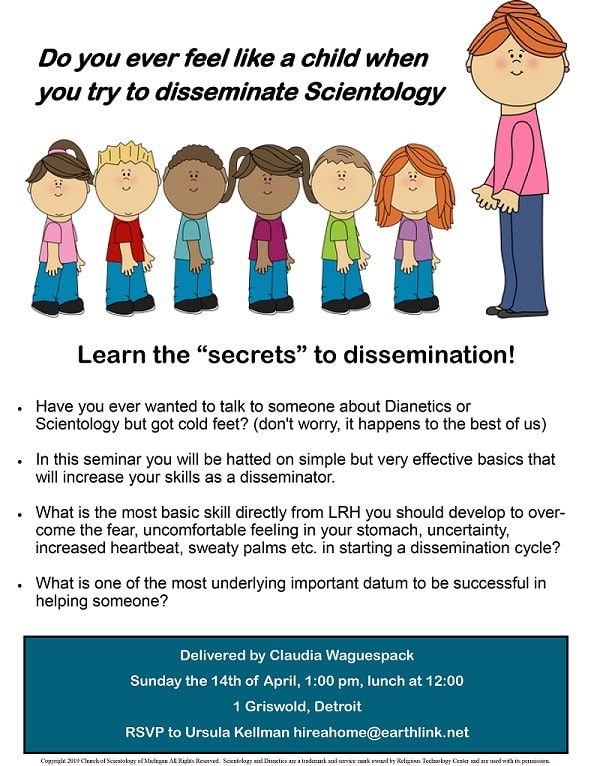 Oh dear
If you are going to put out a poster you could at least not squash his head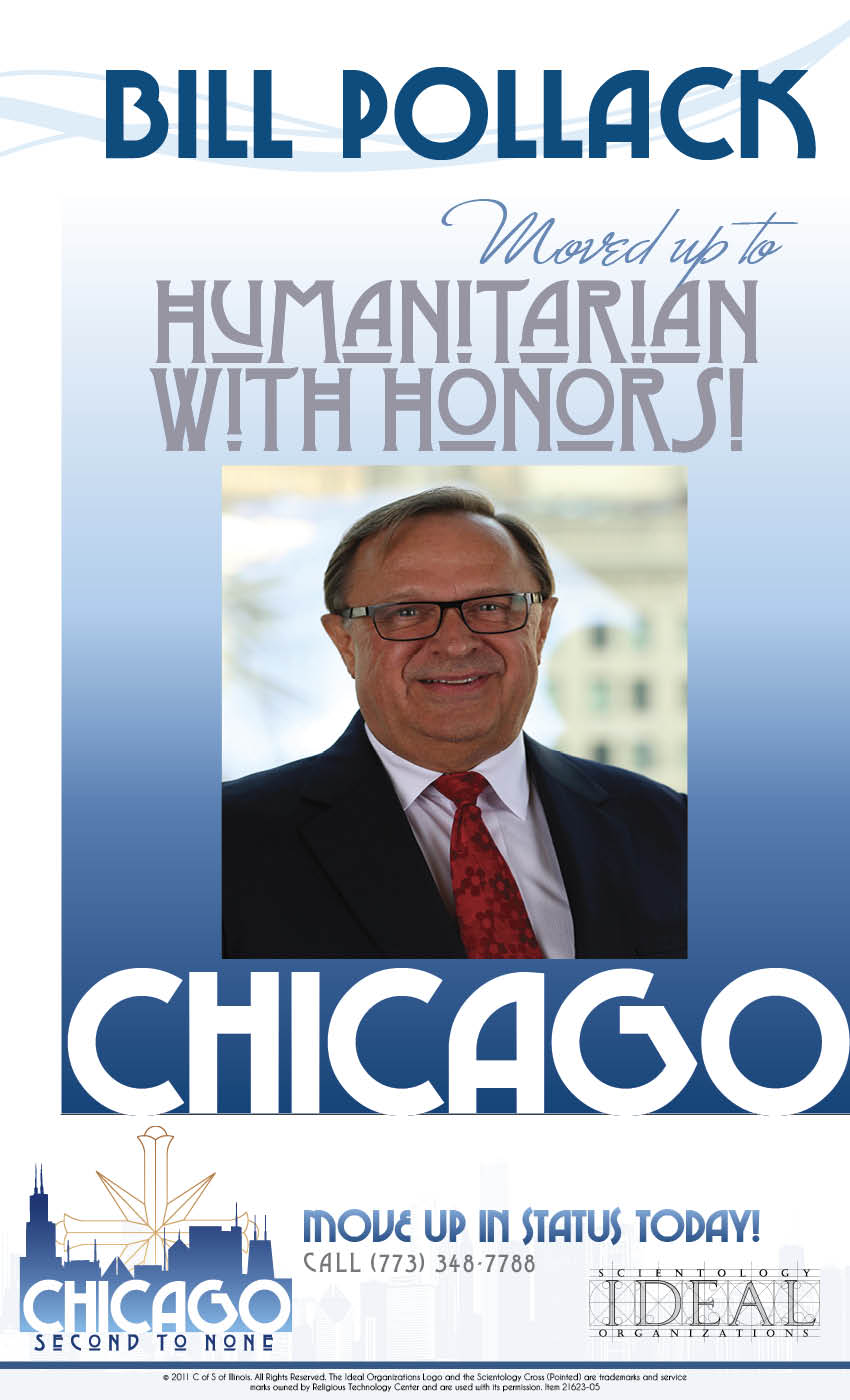 This is the best they've got?
One guy finishing objectives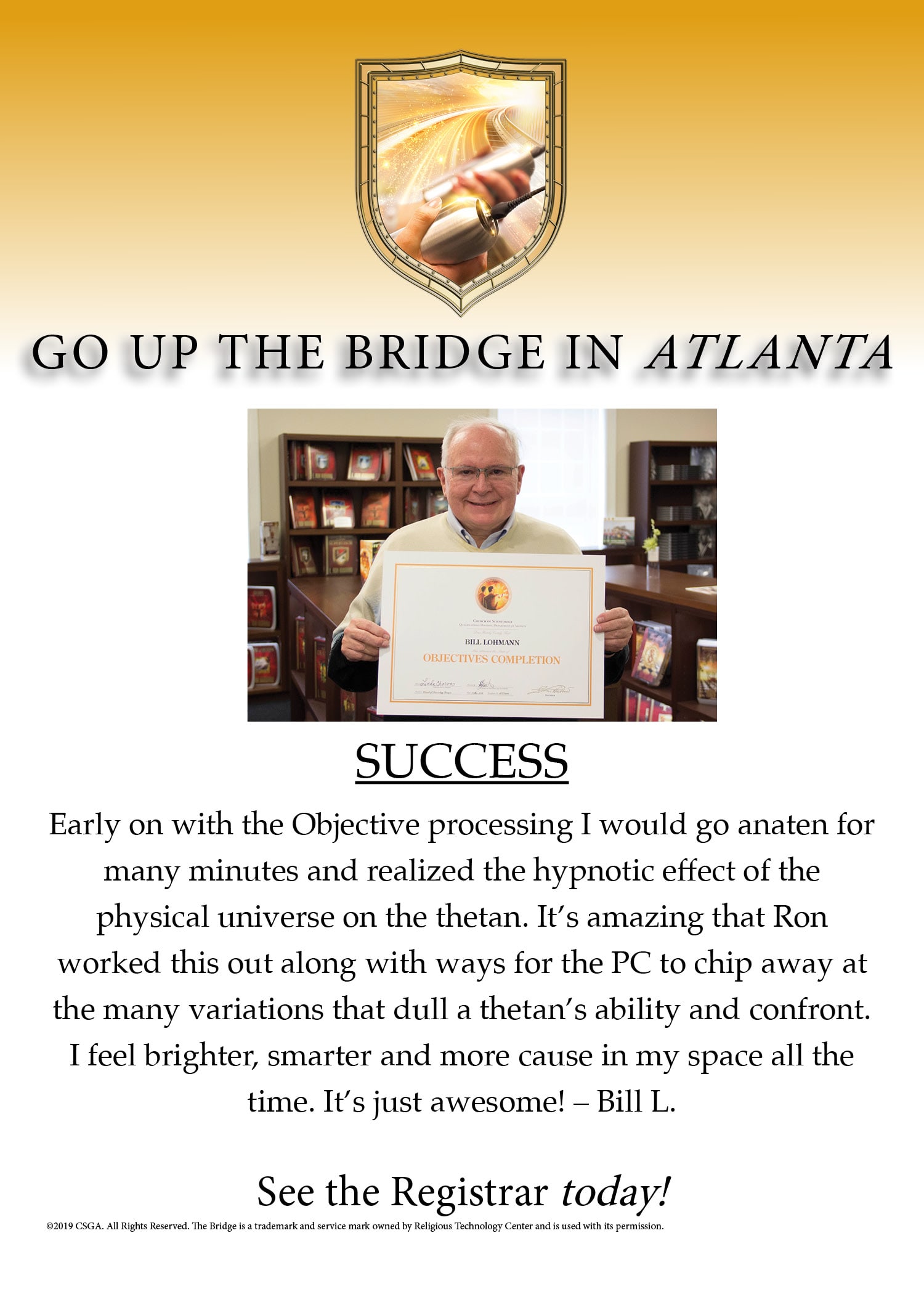 Woohoo
The AO Latin America is coming.
Based on Africa and Canada — this might happen before mid-century.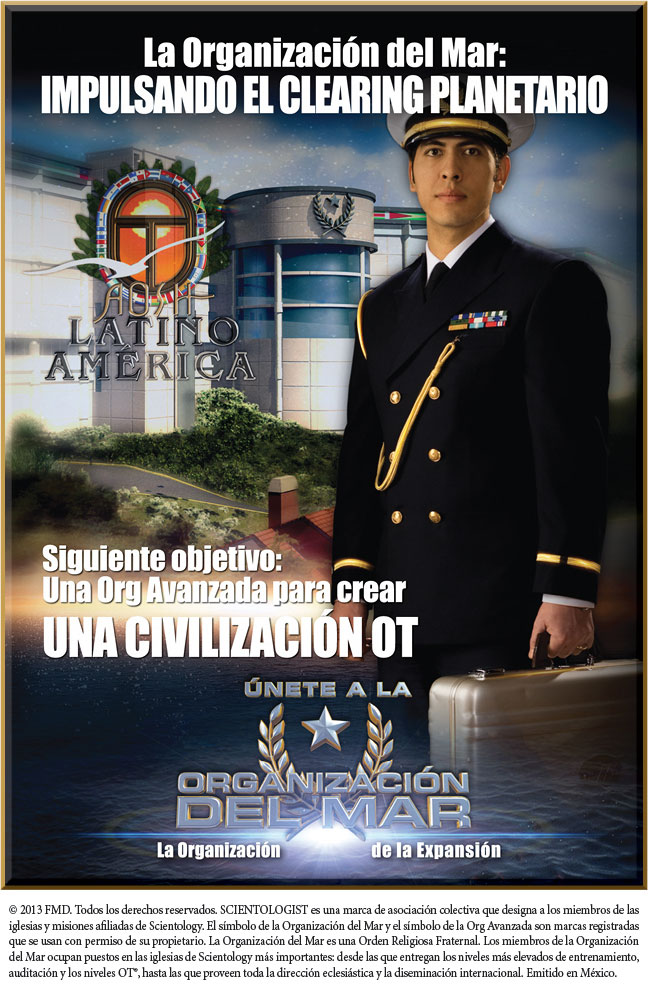 Ron: The master of understatement?