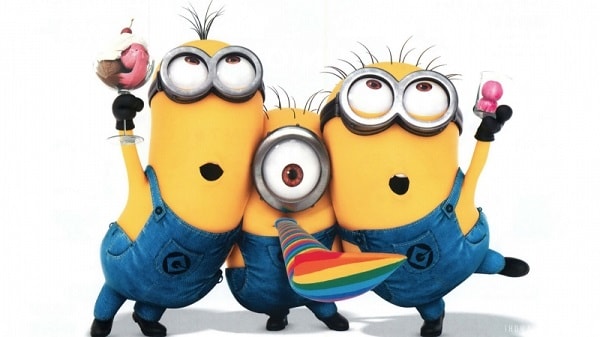 Bring on the Regges…
Taking a break from saving the world to make some money.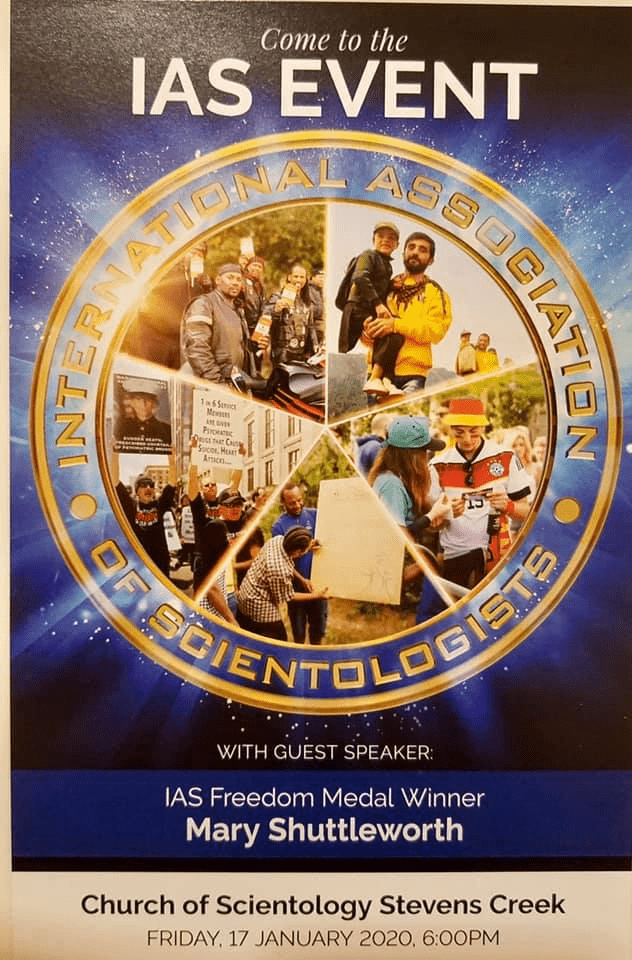 In the Sea Org for 48 years…
Demoted from Flag and the Freewinds to CLO EUS and now he is going to tell you how to be OT?
Hmmmm
BTW – he is a nice guy. He was Chief Steward on the Apollo. One of the most thankless jobs of all time.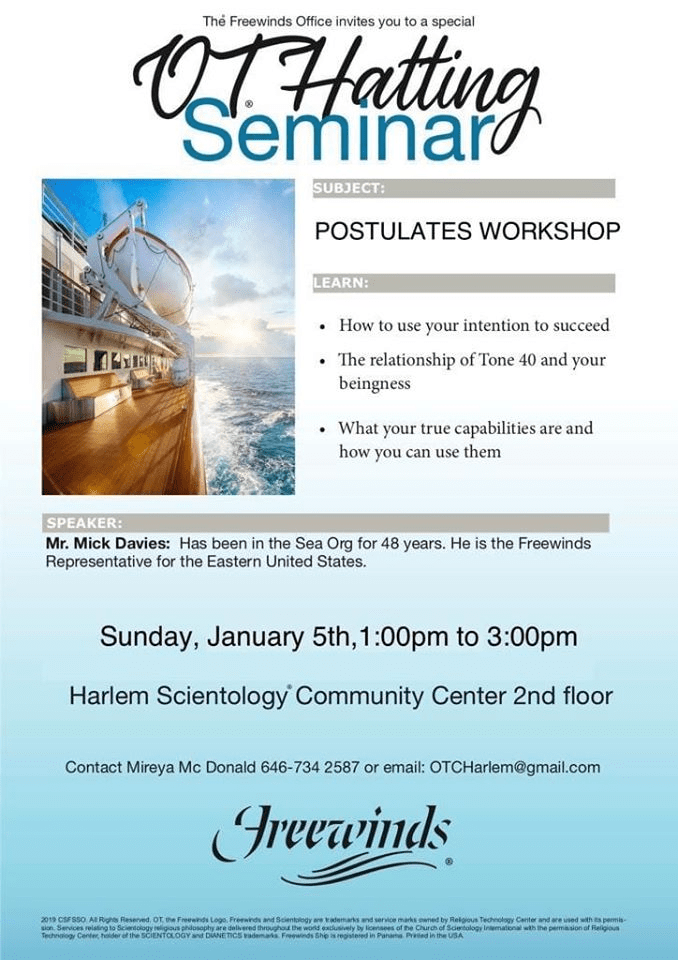 Your questions?
How about this one.
Are you addressing the human trafficking occurring at Flag?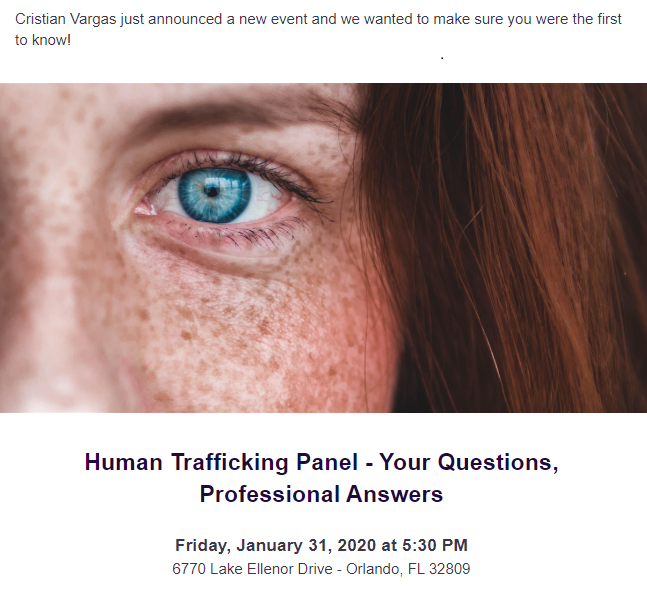 The only thing they are less qualified at than human trafficking…
Is teaching anyone how to be a good parent.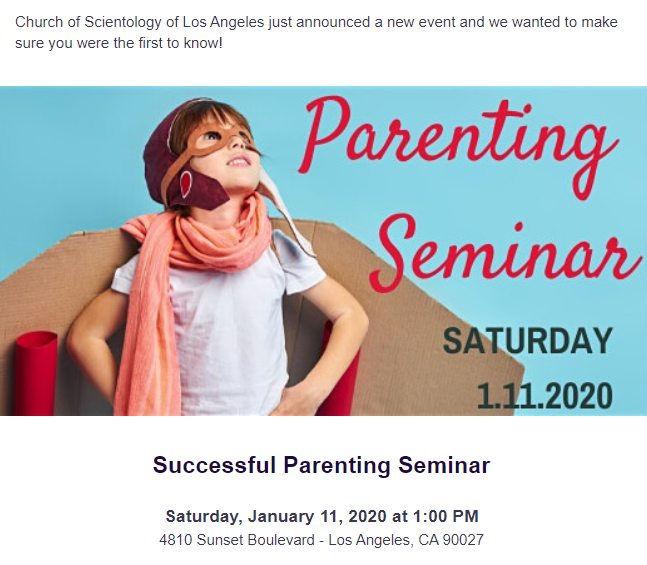 Who is this Cristian Vargas?
Flag and Orlando are interchangeable now?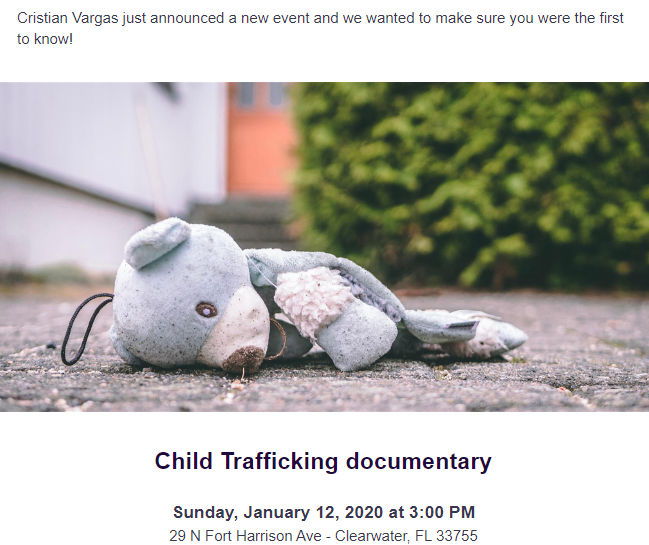 Does anyone know his case level?
I would bet he is not even Clear.
"Connecting to OT"?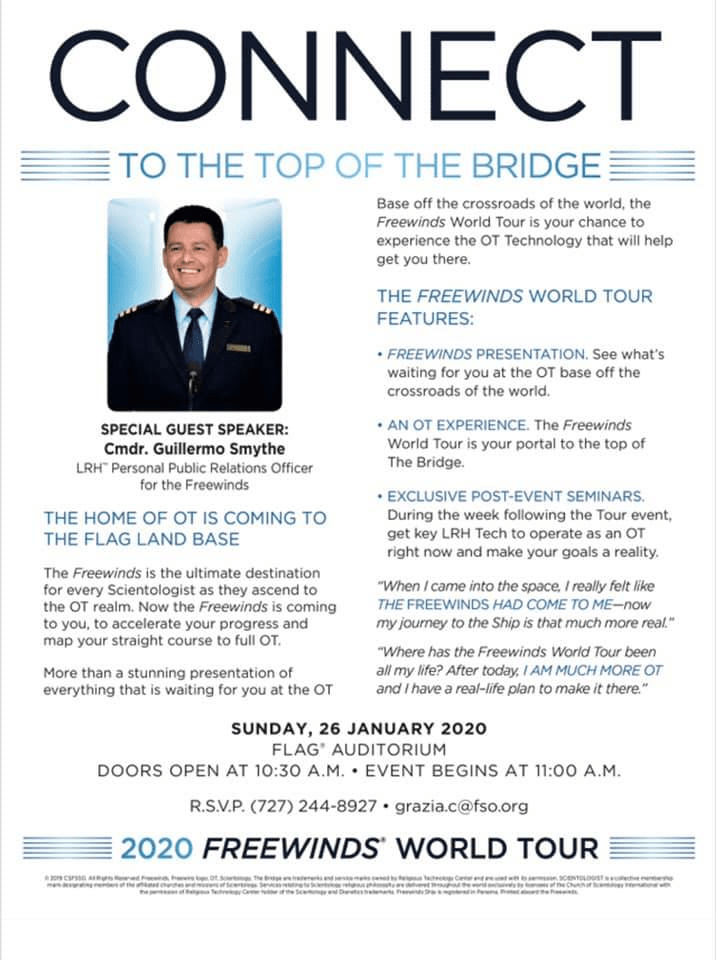 Files Party!
Woohoo!
Means Chicago must be on the list of buildings to be opened in the next year or two.
But a "tailgate" party has got to be a little chilly in Chicago in January?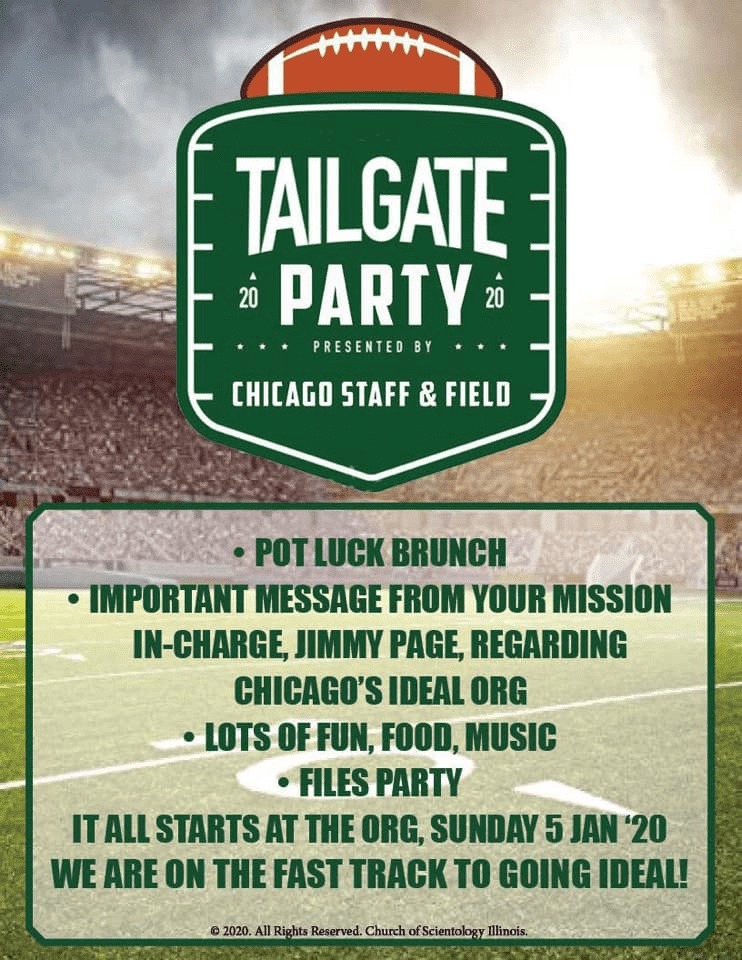 They think these numbers are impressive…
Because they cannot even contemplate doing anything close to this in their "ideal org" —  but in fact the numbers are pathetic as I covered in my post when they first put them out.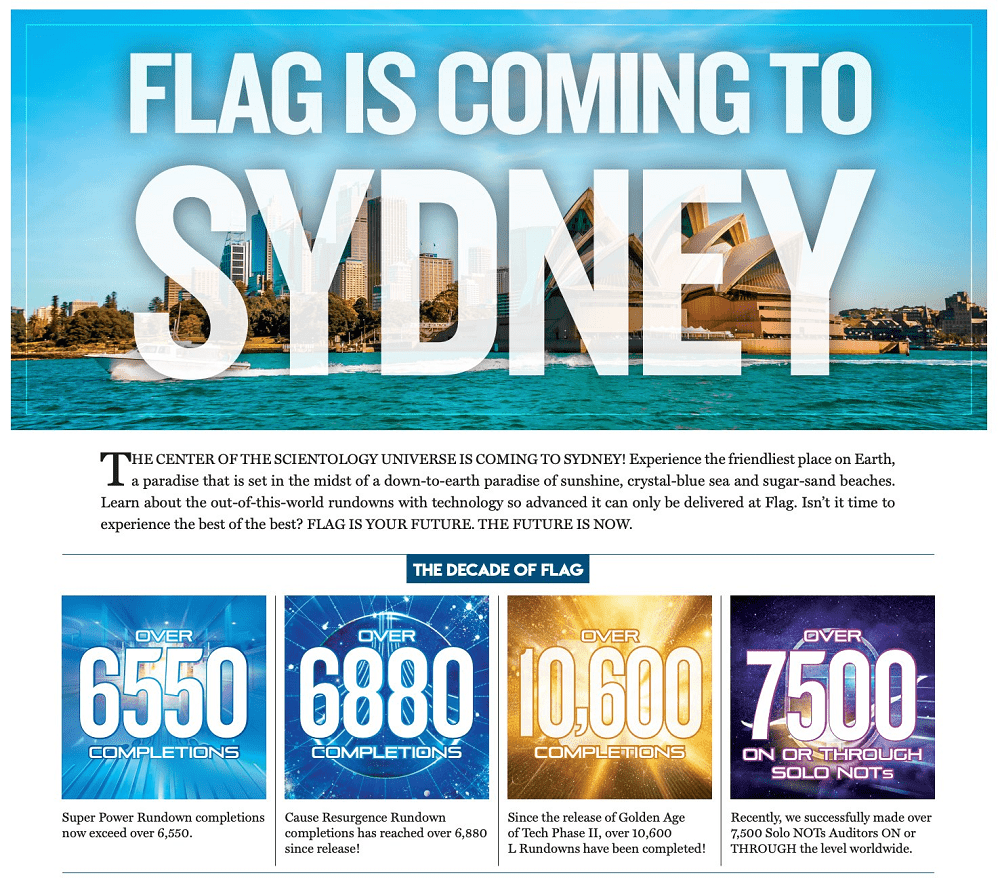 Now he is not a Classed Auditor at all?
He went from Class VIII to Class IV to no mention.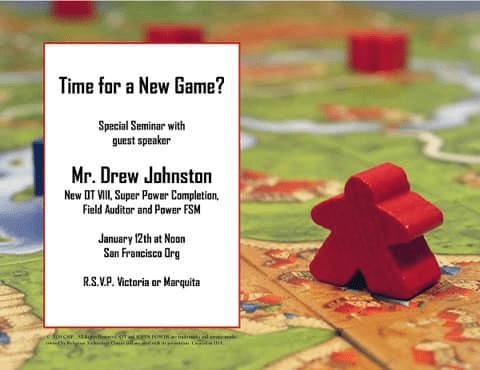 Scotland's ONLY organization
Isn't it odd that in the 50 years since HAPI was established they haven't managed to open ANYTHING in the larger city of Glasgow? Or anywhere else in all of Scotland?
The entire country only needs a single scientology outpost apparently. In fact, that's one too many…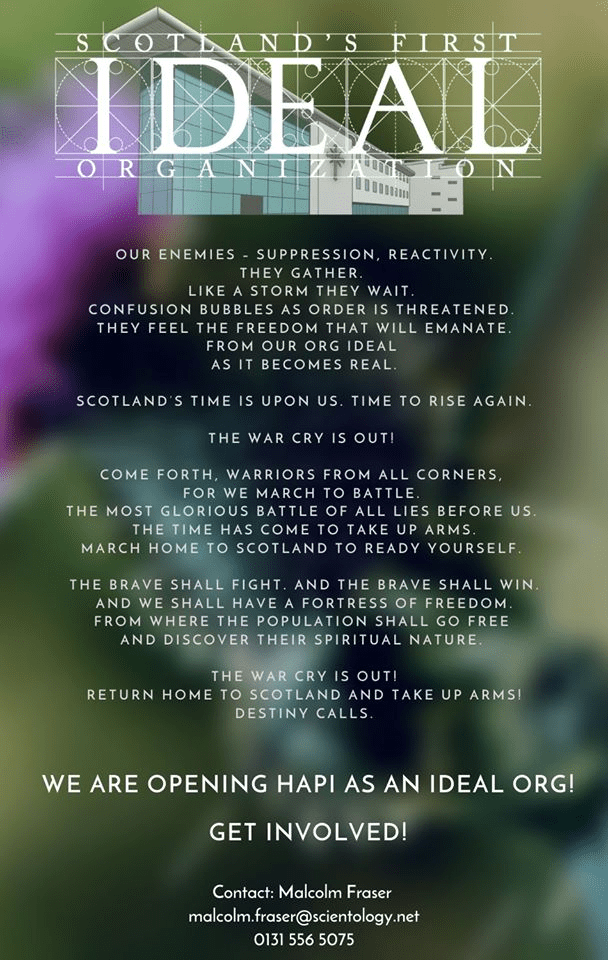 Wow, Lisbon Org still exists…
Barely.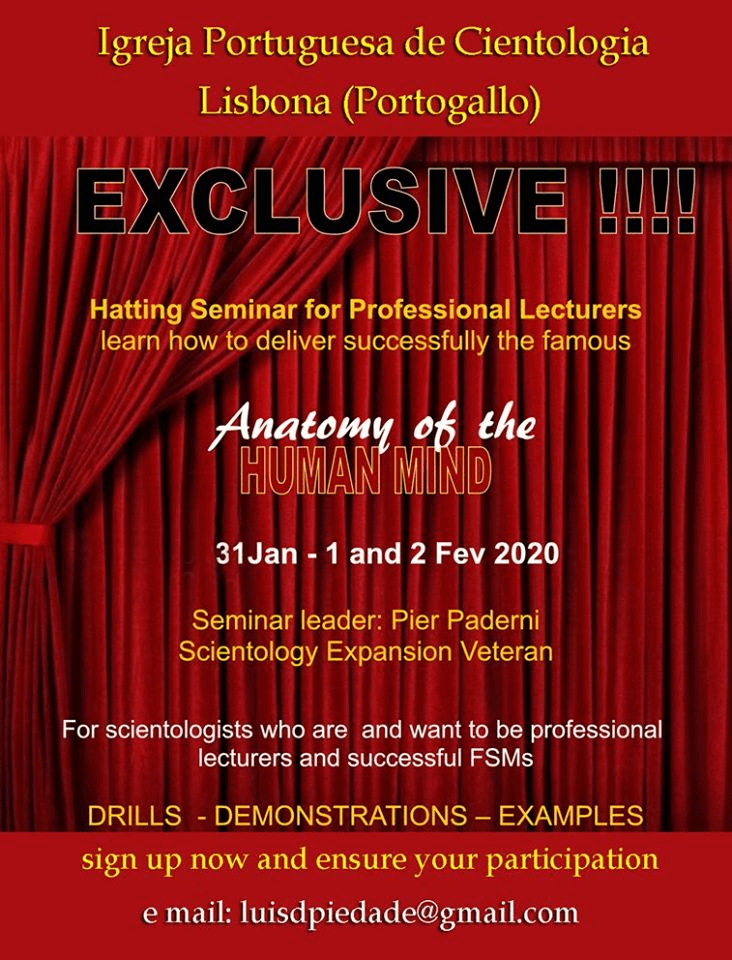 Delusion
They STILL believe they brought down the Berlin Wall too.
How come they can't postulate expansion for their orgs?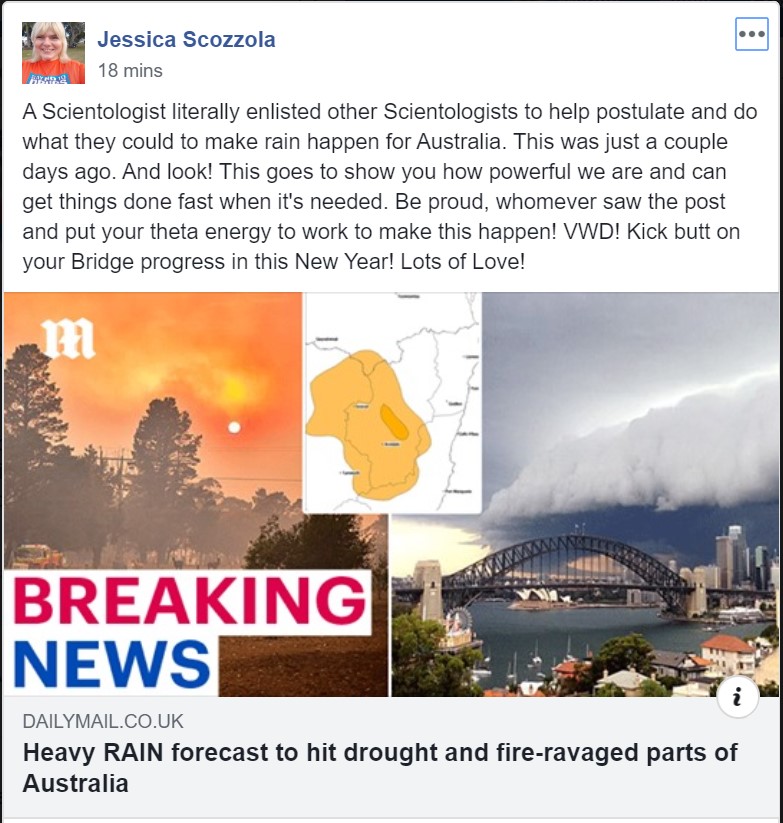 Ughhh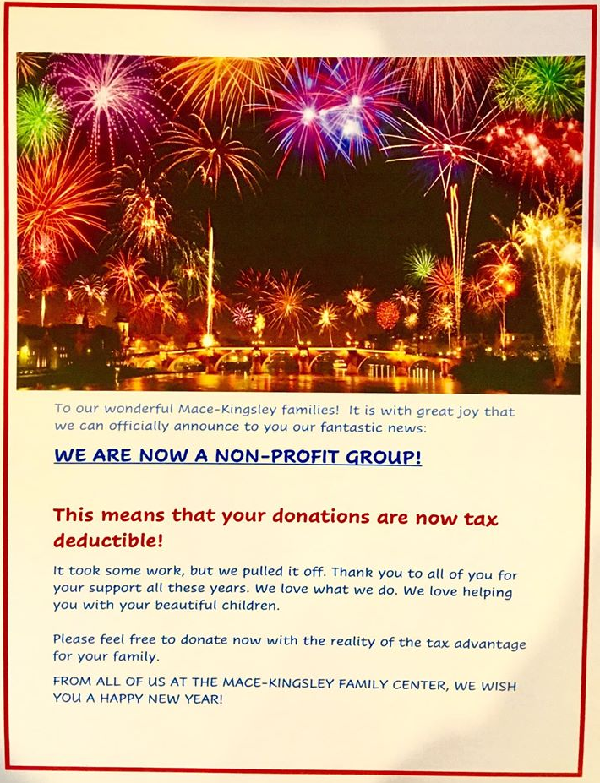 Postulates are popular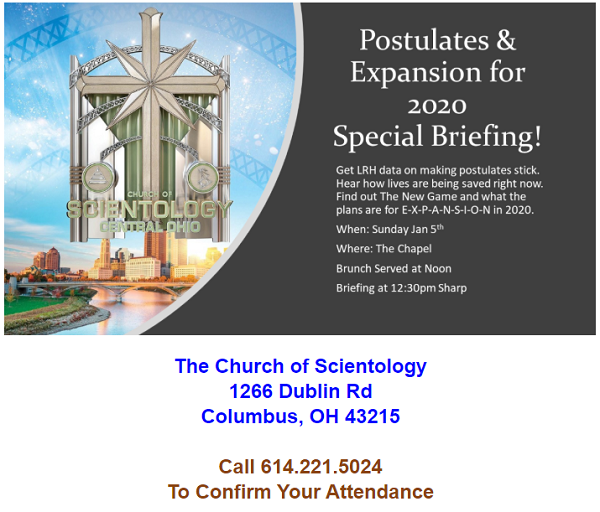 Same old, same old
Two of the same events. But different days?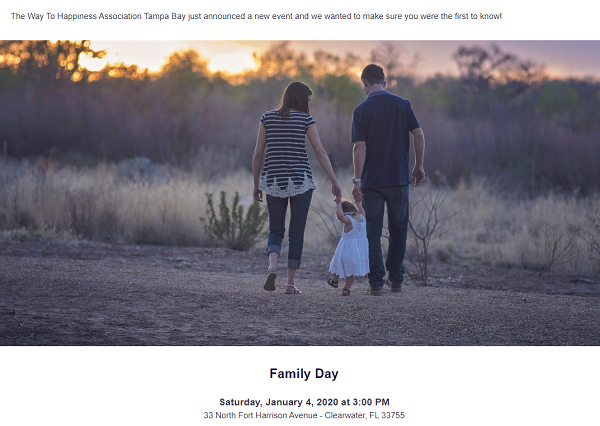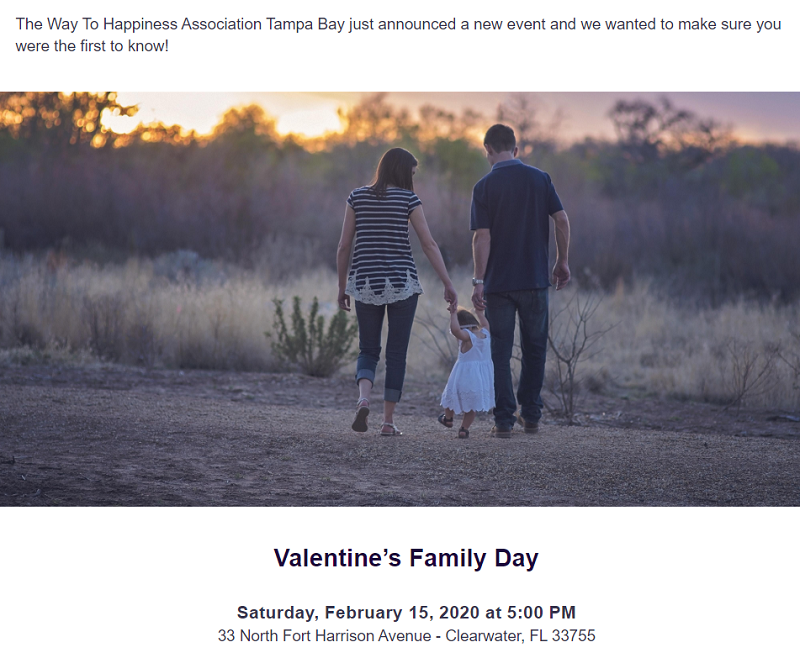 Educate before Drug Dealers do?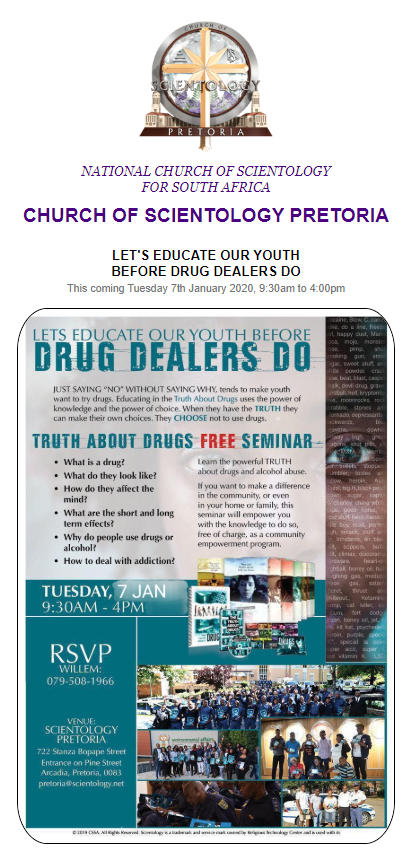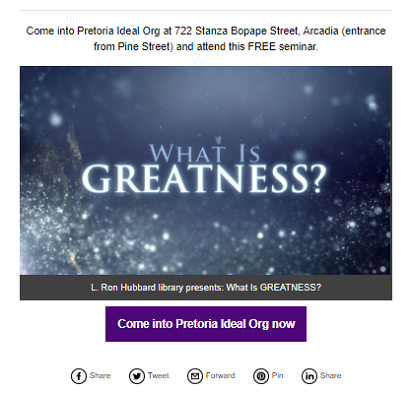 No postulates here…
Just resolutions and goals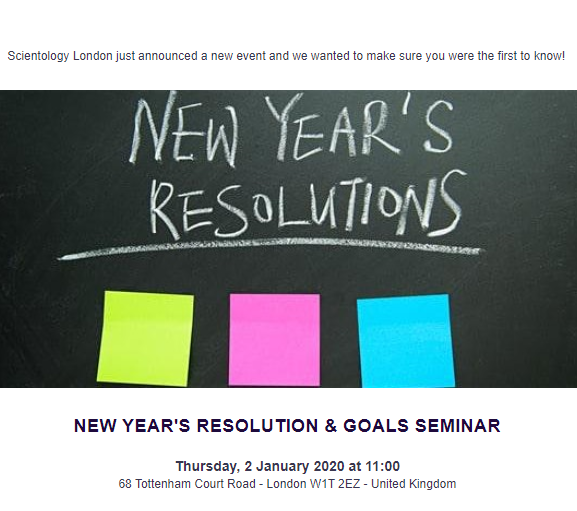 They are "jumpstarting"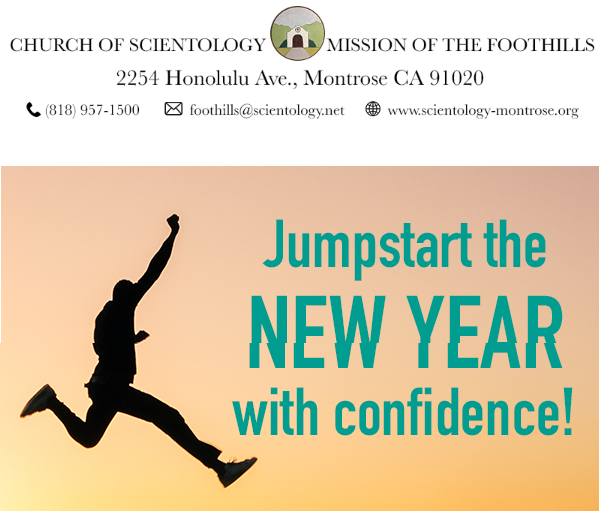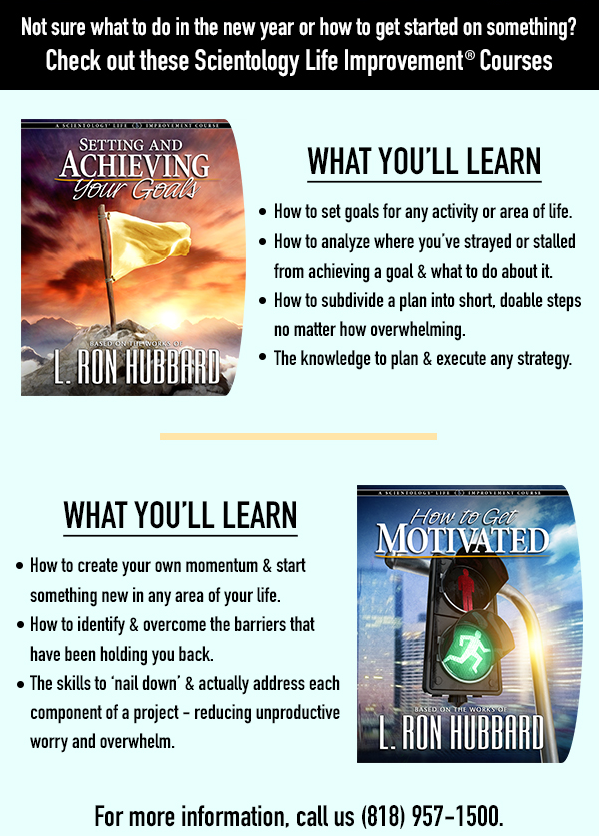 Admin Scale from an "OT Viewpoint"
Does anyone actually understand what this means?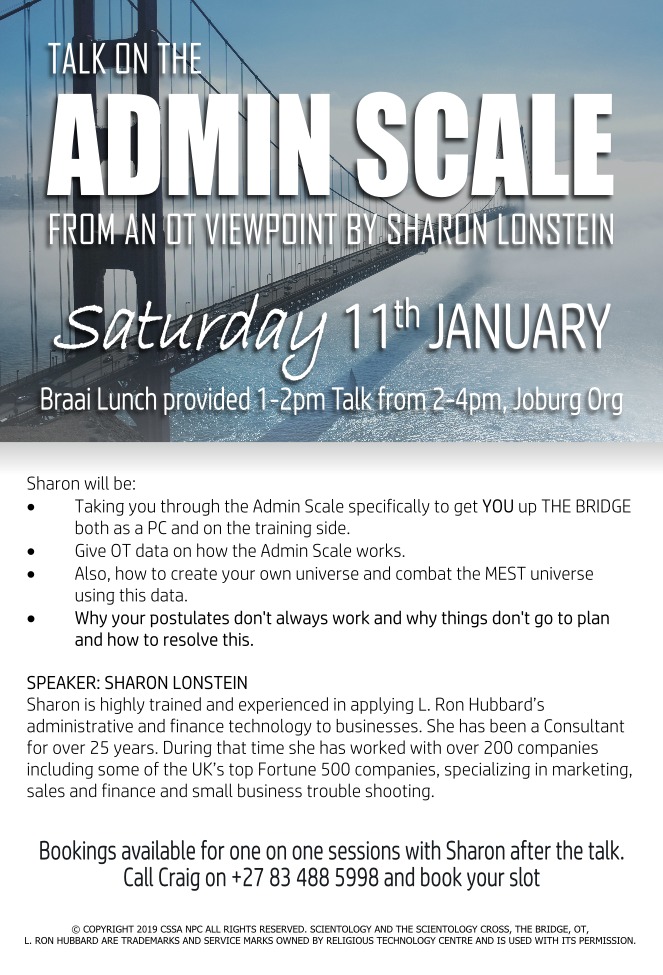 Bridging loan needed…
He actually believes the "sale" on the ACC's (a wildly overstocked series of CD's) isn't going to be available after the New Year.
Dude, they are going to keep getting cheaper and cheaper. They pretty much sold every set they were going to sell in the first 6 weeks and have thousands of them lying around gathering dust. That is why they are "discounting" them to the exorbitant price of $5000 plus. They cost them about $50 to manufacture you know. They will be giving them away with each copy of Dianetics soon.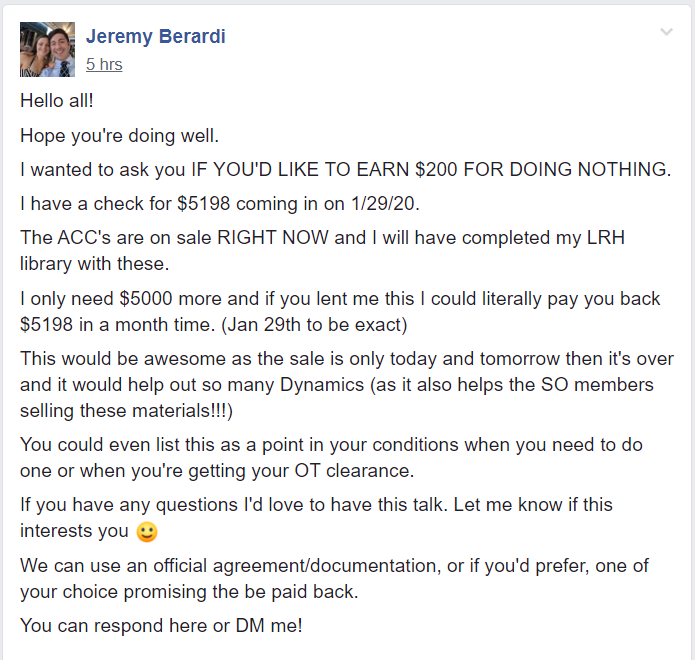 Chiropractor joins staff
And the significance of this is?
"Look we hired someone that isn't a homeless person?"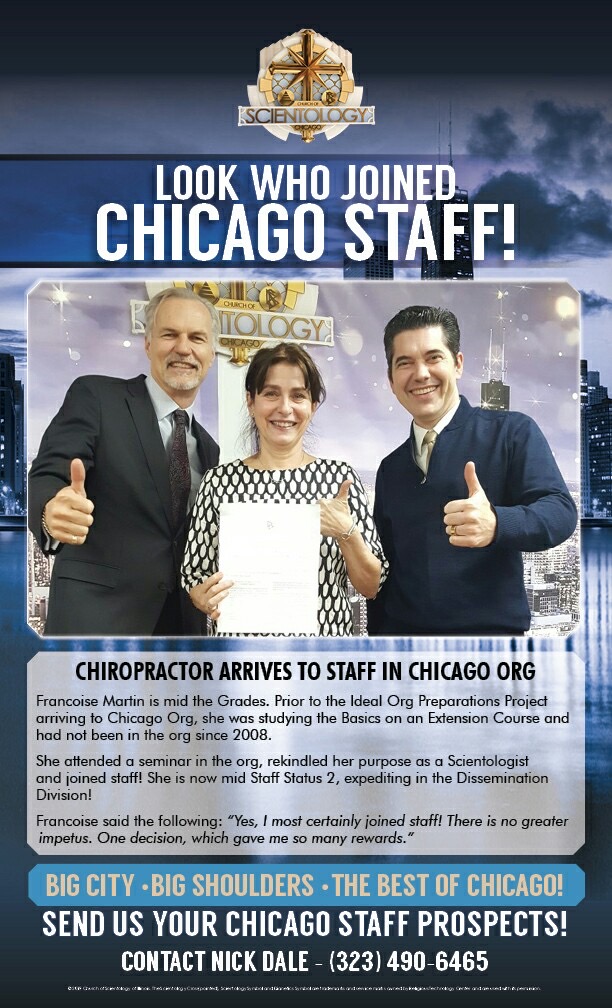 Oh boy
This is some confused stuff…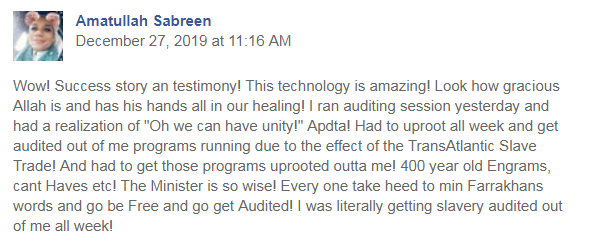 Here's the ED Valley Org
Never mind…
He makes more money doing seminars.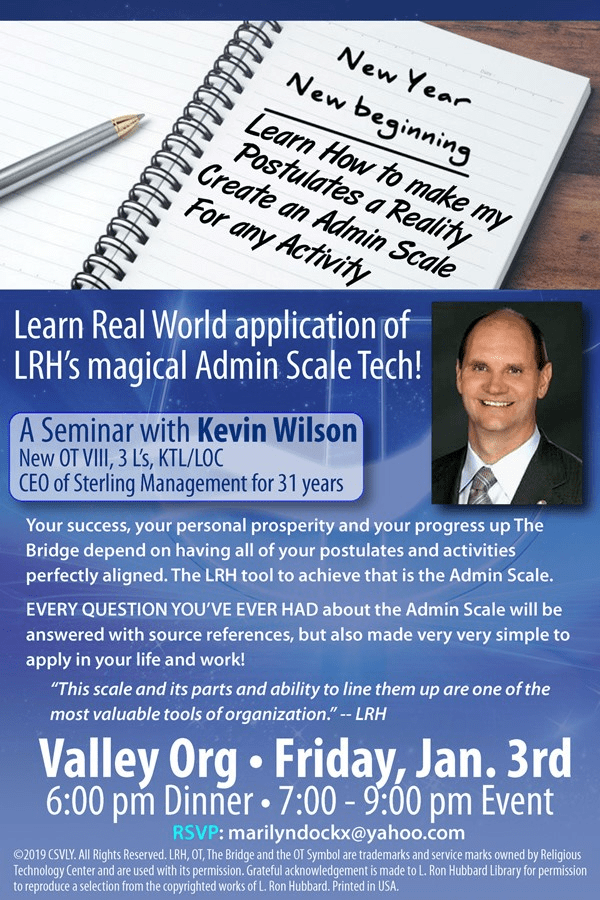 More postulates…
But they "proudly present" this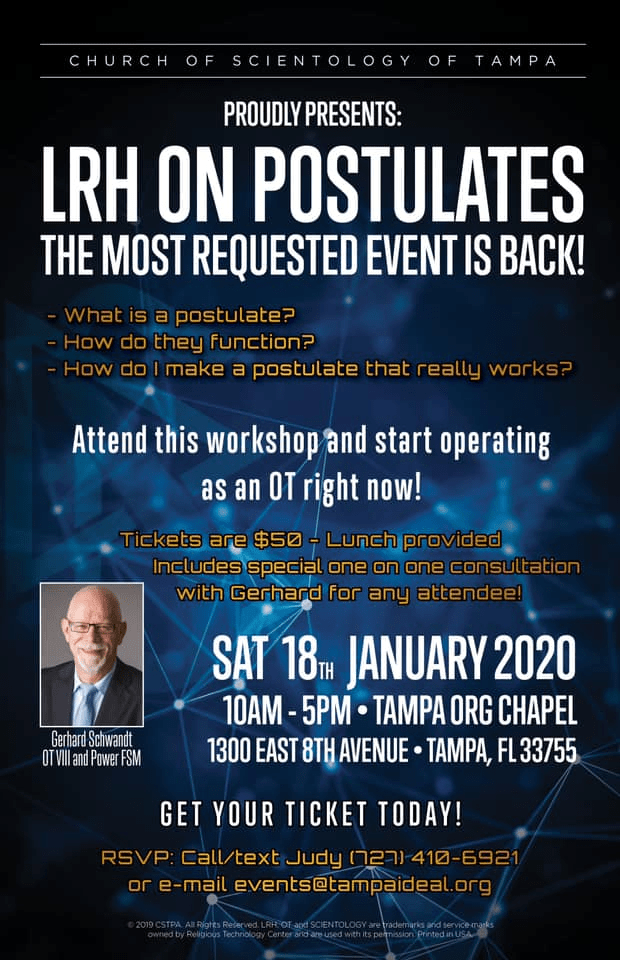 Yeah whatever
I assume this is a staff member trying to get in the spirit of things. Surely no public would show up like that?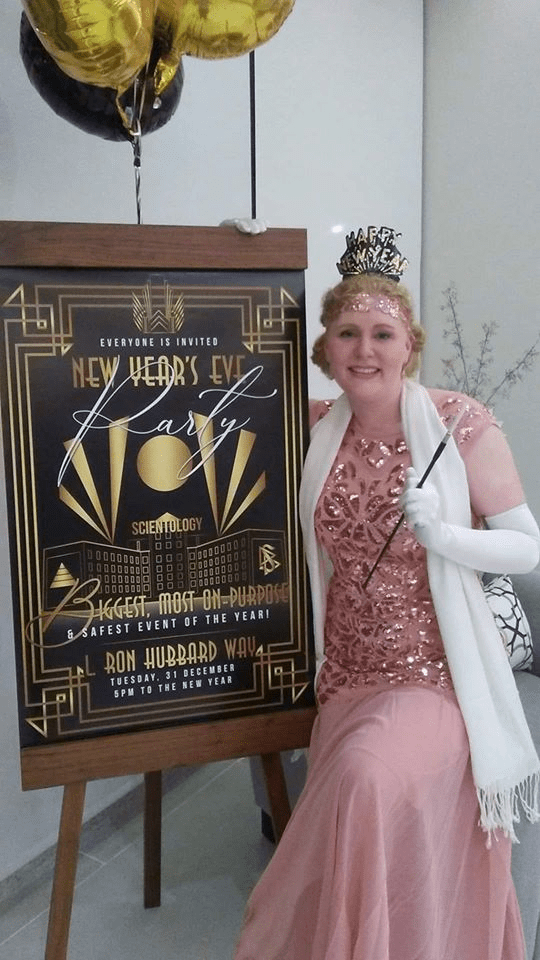 Hall of Shame
Kiddie corner