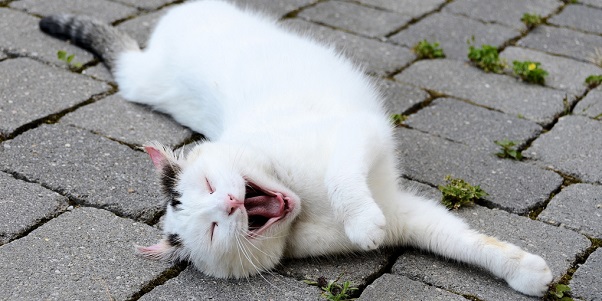 Do It For Ron
The Birthday Event hype is in full swing. Here is a favorite. "The best gift we can give him is the gift of expansion" so…. Give us £104 for "SMP". Makes total sense.
And you will get a "special" "104" commendation to file in the round file of useless pieces of paper — you only have "ethics protection" based on your NEXT "donation."
Dear Mabel,
This week we celebrate the 104th Birthday of our Founder, L. Ron Hubbard.
The best gift we can give him is the gift of expansion. And the best answer to that is Scientology Media Productions, the most important project in Scientology today. Scientology Media Productions gives us the means to reach out to the whole planet and introduce everyone to Scientology®Technology.
Be part of the sprint game for the last days until our official Birthday Event celebration:
Everyone who contributes 104 GBP between now and 21 March will receive a special "104" commendation in commemoration of their contribution for LRH's Birthday.


Become one of the members of "104"!
DONATE £104
DONATE OTHER AMOUNTS
CLICK HERE FOR THE LATEST PDF NEWSFLASH ABOUT S.M.P
ARC,
Bookstore Officer AOSH UK
Inglewood Celebrity Centre?
Why is this being done at Inglewood and not CC? I guess they are trying anything to get anyone to set foot in this white elephant (pun intended).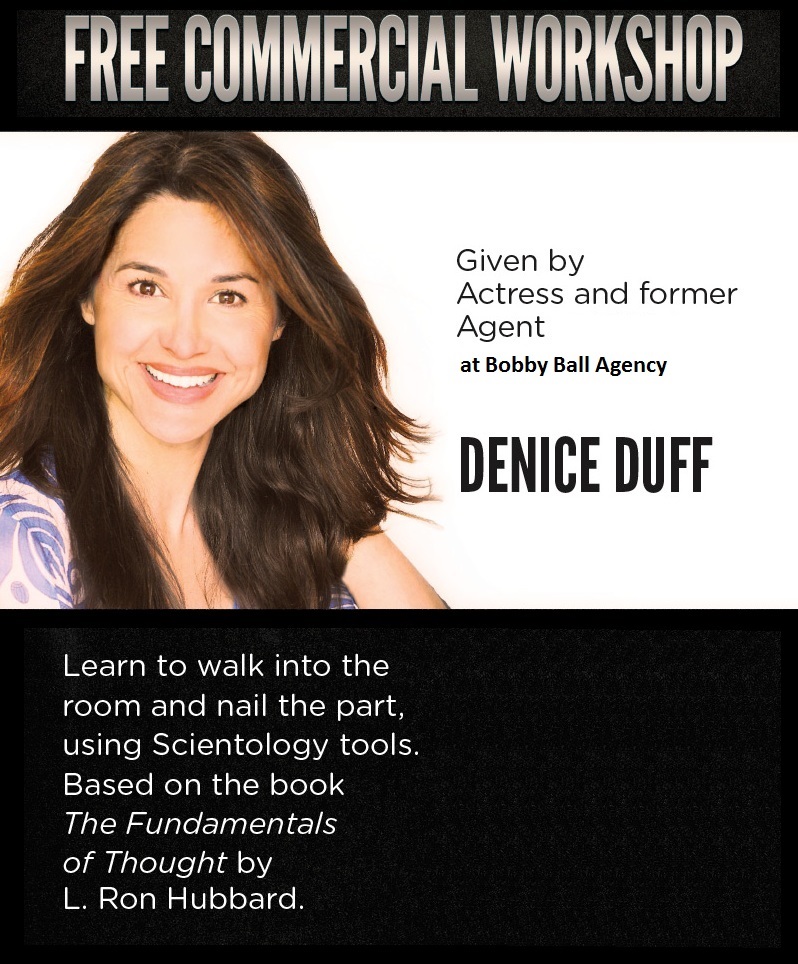 Cognition Party?
And this line really has appeal and gives a clue as to what this guy is selling with his "postulates":  Now I know with certainty that sits I've had as an OT will be handled on the SRD.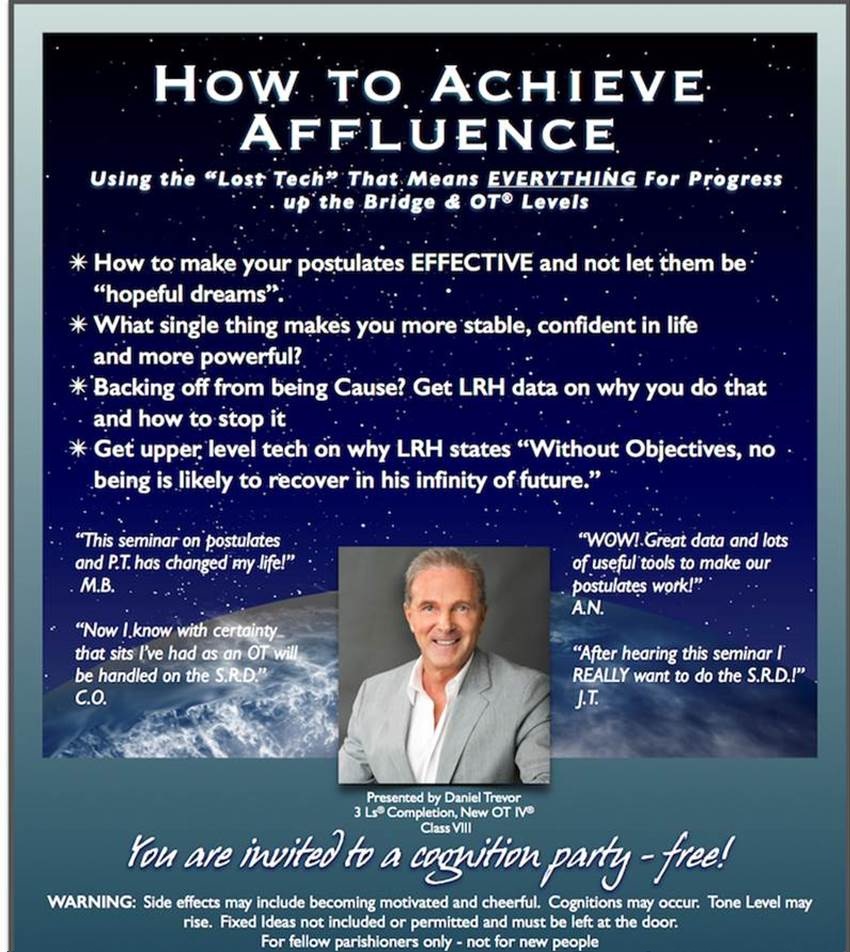 Searing Tony
There are more ex-SO that are trying to make amends at Valley Org — this guy was an international "org manager" for YEARS in the Flag Bureau. Sisyphus was a sissy compared to the life of hopeless slavery these people put themselves through in order to "make up the damage."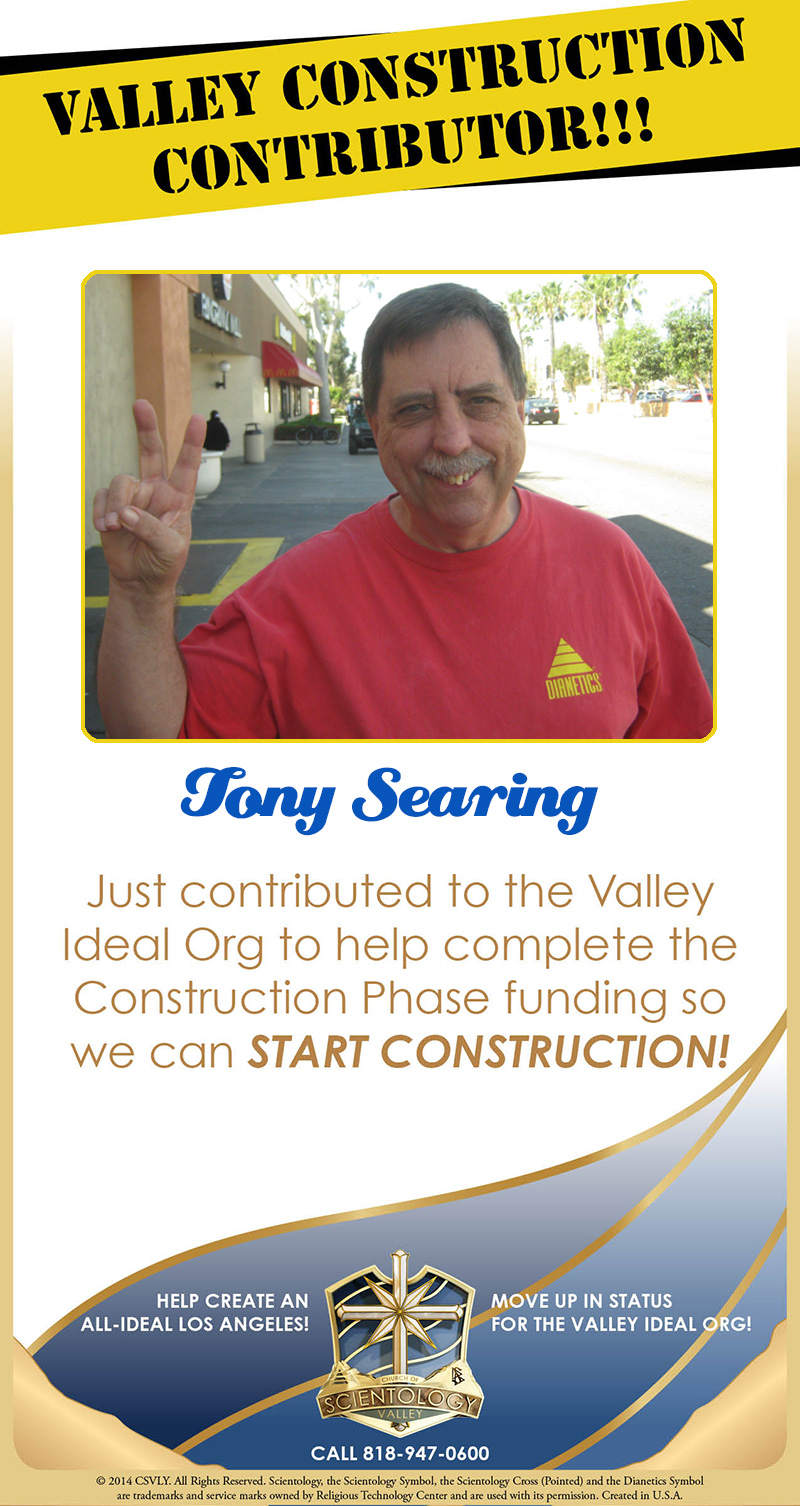 Who would you go to for help?
Guess where this phone number goes? To the experts on breaking up families…

And you just KNOW you can trust these people. Never betrayed anyone.

No wonder they don't say who they are…
What will they think of next?
Celebrate St Patrick's Day with Battlefield Earth.  Why?
What wall?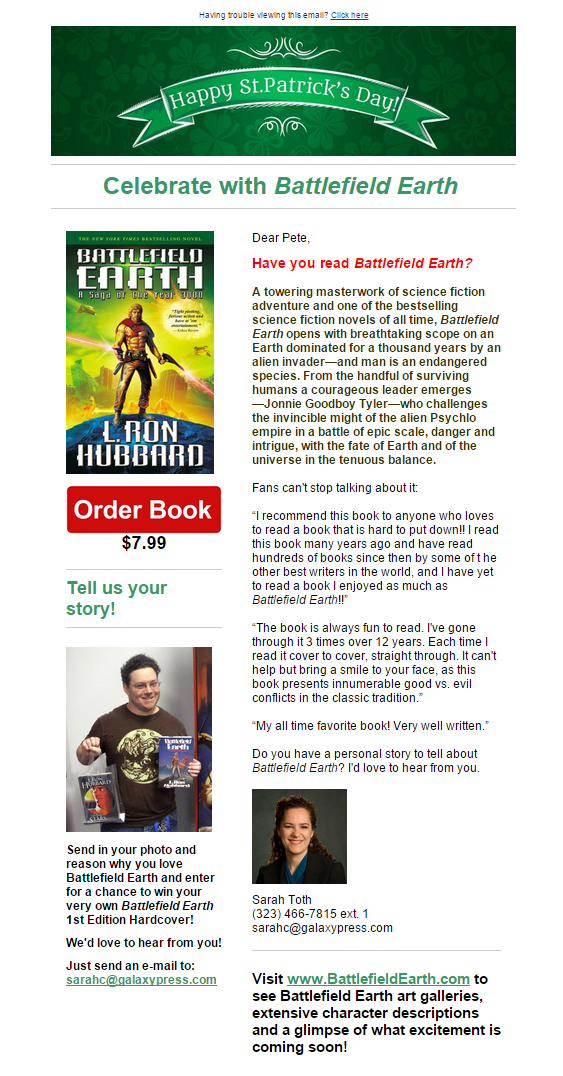 Overkill?
This is how many people Flag has in WUS to beg, cajole, threaten people to go to the "Friendlies Place In The World."
And the place is STILL empty.
This business model isn't working.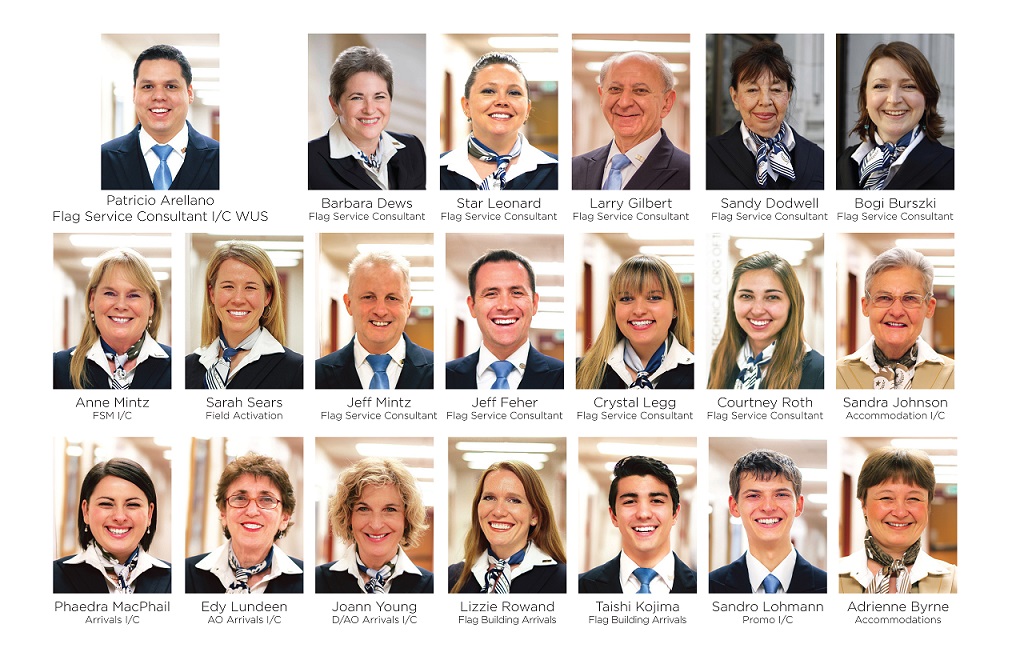 Jackson who?
That is some "special guest." The bar is pretty low in Seattle.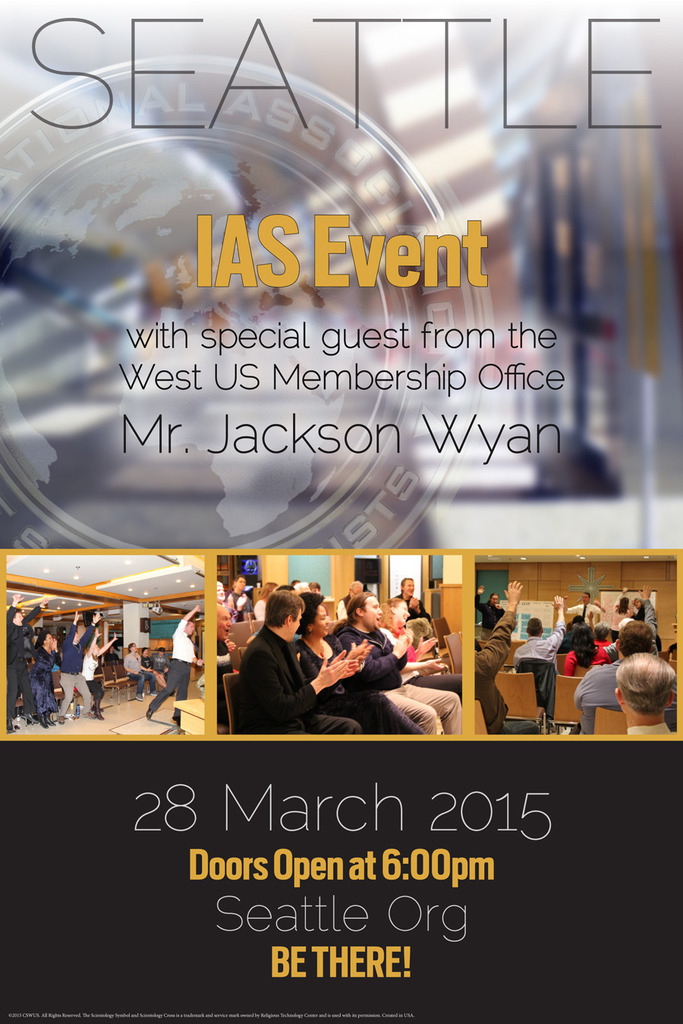 The honor to spend a few minutes with Chairman of the Board…
Did he punch you? Call you a CICS?
What is it with these people? Their "success" is how hard it was to get Pasadena done and they thought it would never happen blah blah and now 5 years later they are going to get it "St Hill size" (which by the way is the "make-break point of an org") and they are promoting for other people to be involved in the same torture? Masochists?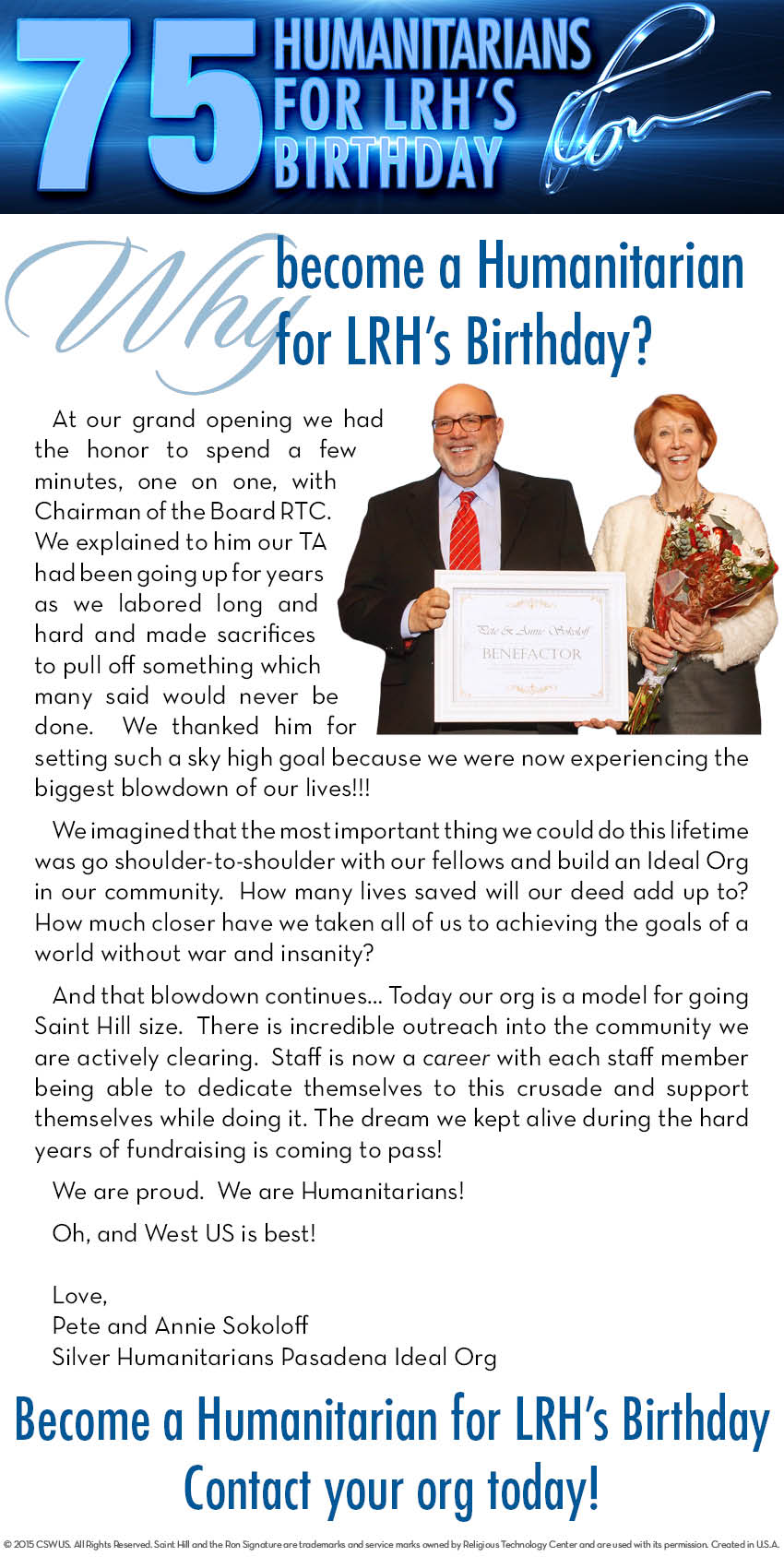 Caution
The only appropriate word to ever be applied in this circumstance.
Gold hard hats? They just keep inventing new shitty "awards" every week.  What happened to the "Infinity People" or whatever their last thing was?
And who added the "sparkles"? They need some tutorials on photoshop.
Honestly, all I can think of when I look at this is "What a pair of dickheads."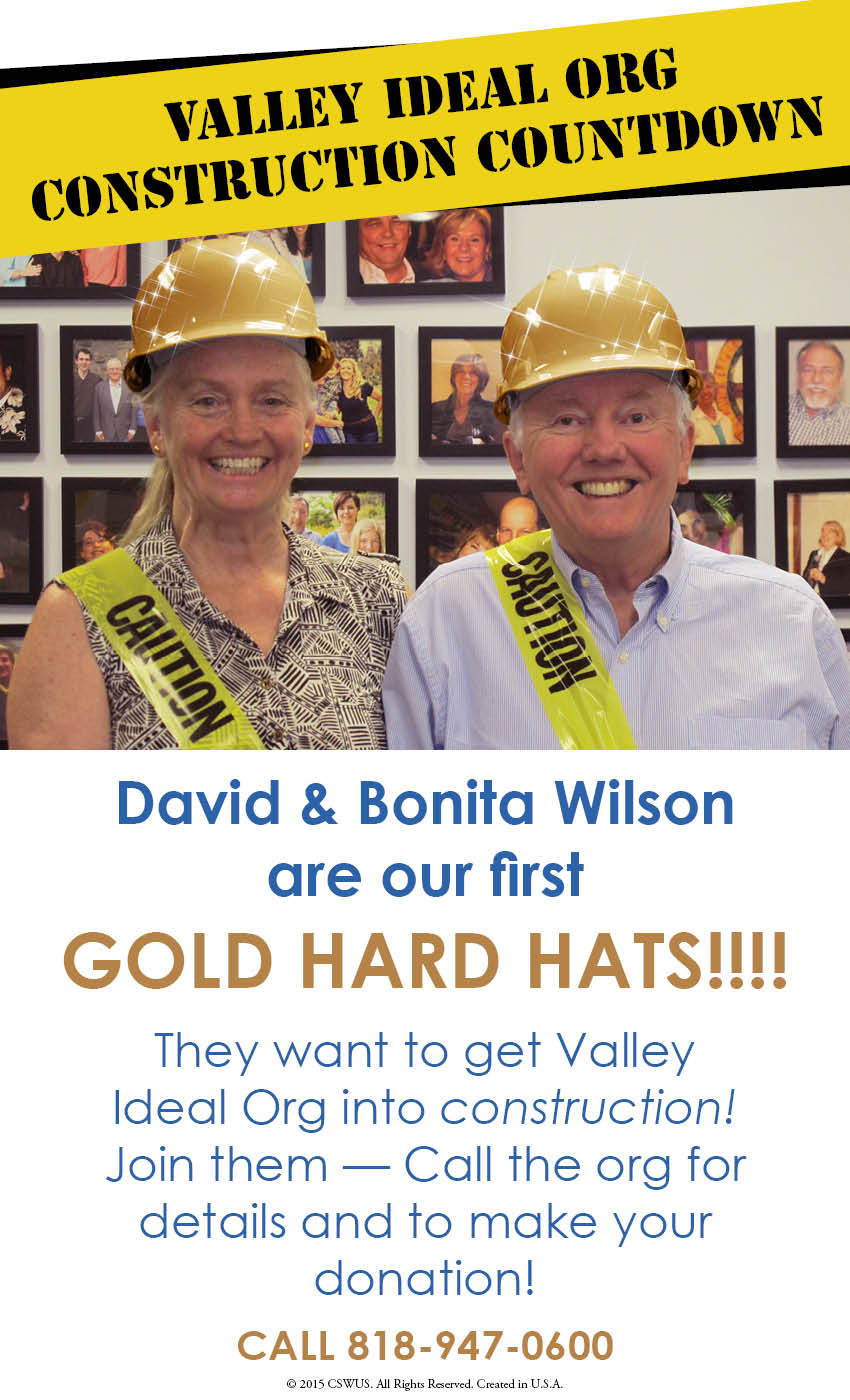 Say What?
SP and Runinng Pgm Completions "summit" in the Monkey Room.
No irony here.
Graduation
Used to be Graduation was for graduates. Now it's "Showtime" with refreshments.  Anything for "bodies in the shop."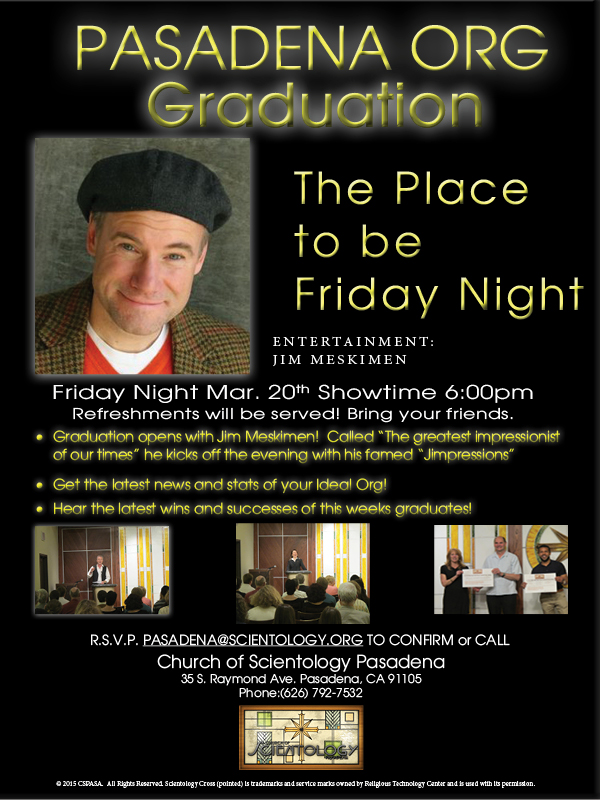 Huh?
This poster makes absolute NO sense. Eagle Scout. Belief. Know Yourself. Far East. 167 Nations = Join The Sea Org.
ADHD?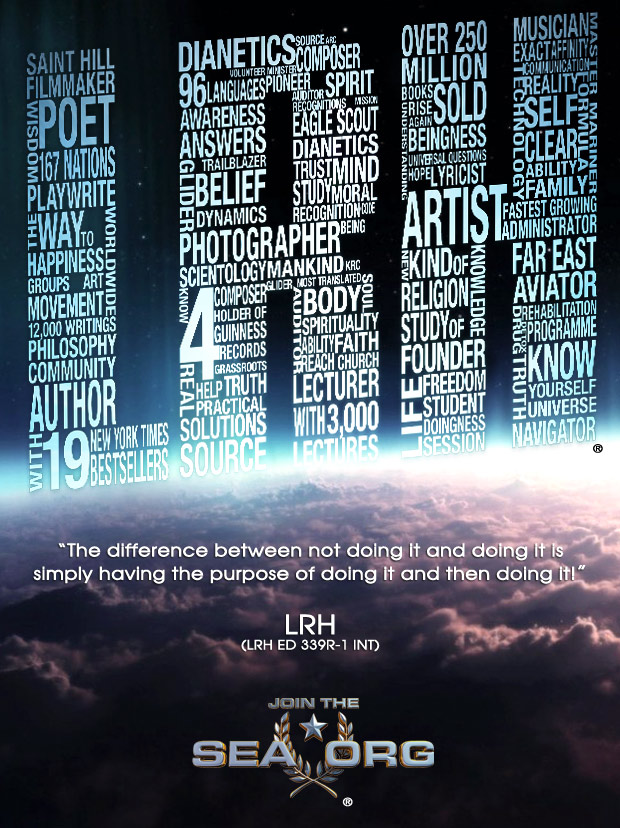 Regraded Being
Regraded Being is becoming a legend. Amazing talent. Amazing insight.