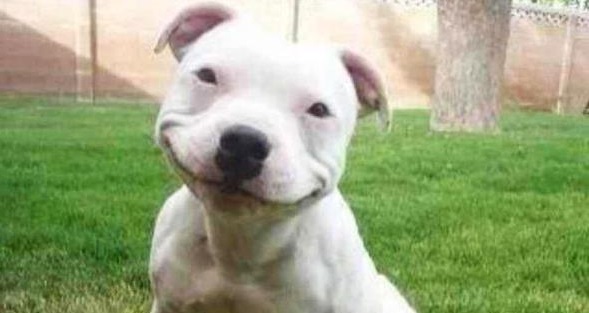 Flag Scraping The Barrel
Somehow this image is just perfect. What assholes.
Go scrape up some "unreported" stats so we can "present them to COB" for Maiden Voyage. They must "downstat" so it's time to "get creative."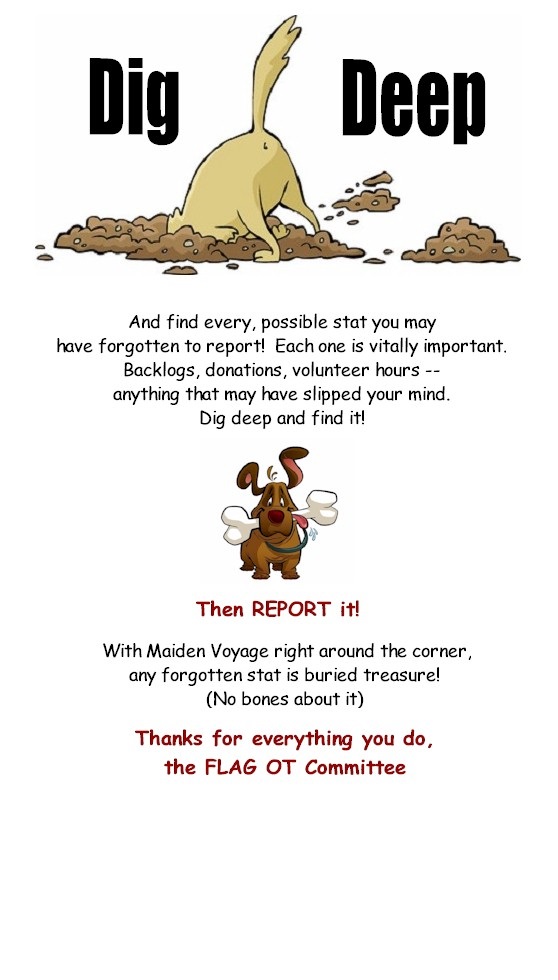 Doing the impossible…
And that is "arriving at the org for this briefing." Thinking big!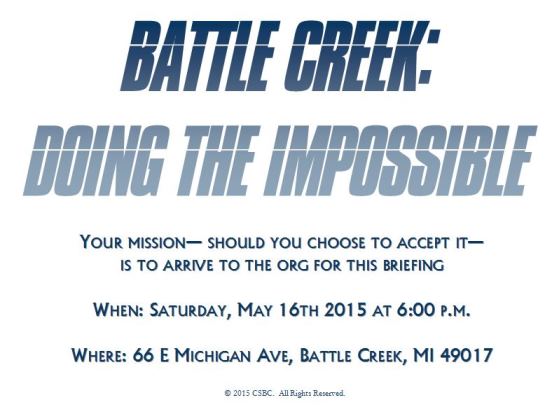 Another gift "from COB"
Wow, how generous. Buy me a building and I will have someone buy you a juicer (to squeeze every last drop?) and then say it's from me. It's like the old LRH "beer and cheese party" caper. He didn't pay a penny….
Handing over your money sets you free
Here is the evidence in cold hard hype. Proof that "abilities gained" in scientology are fantasies and delusions that have lost all meaning.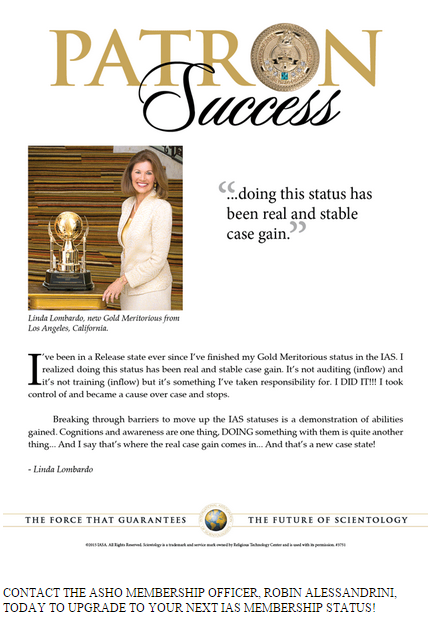 The proud accomplishment of having been fleeced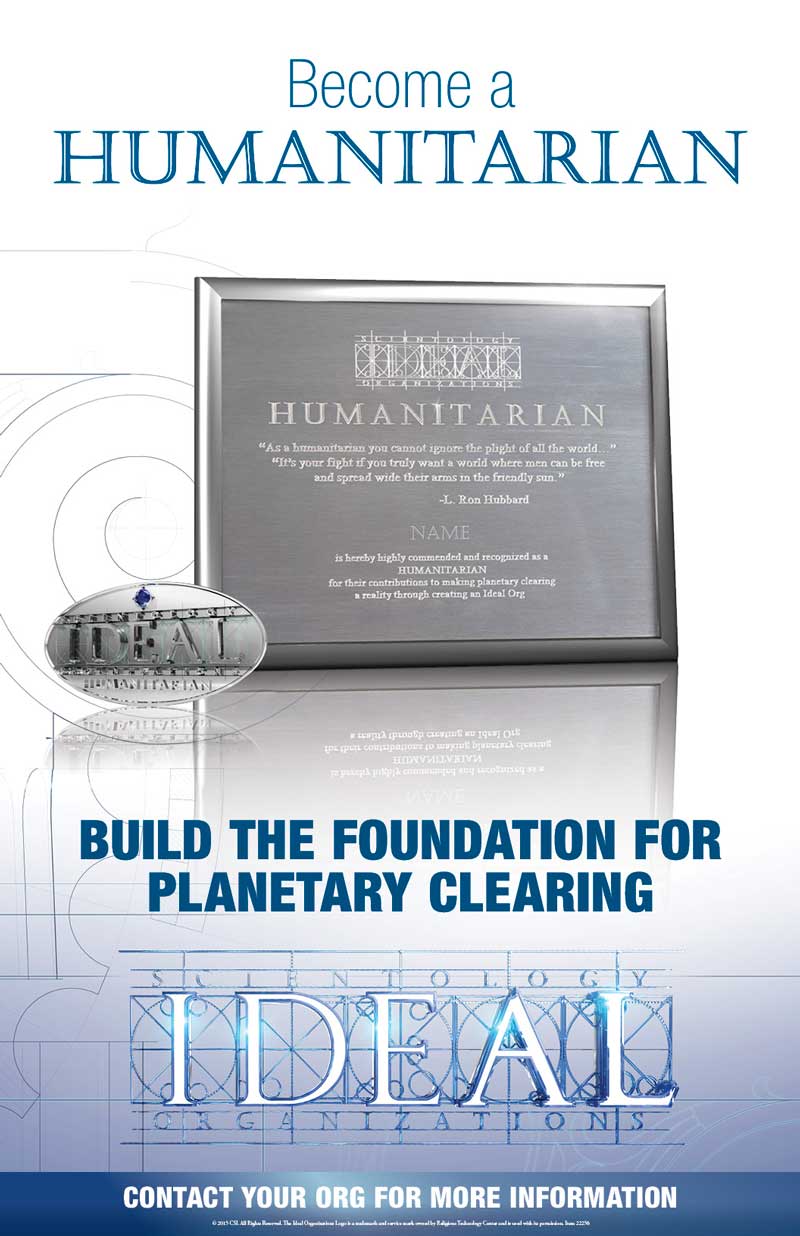 Michael Robber
Hide your wallets. Hold onto your purses. Because he is going to "blow your socks off" like they have never been blown before since the last time there was a briefing by anyone on anything.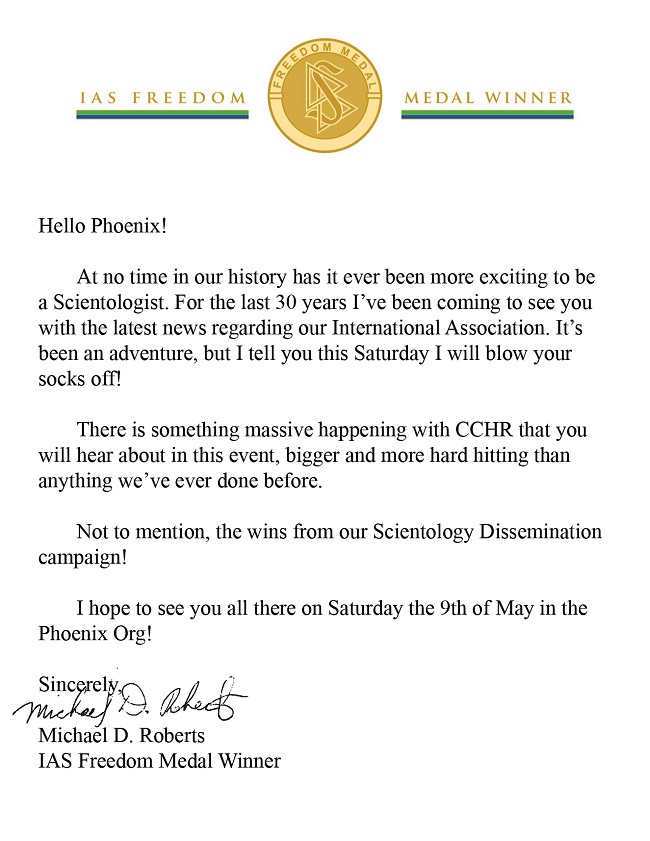 Not to mention the wins from the "Scientology Dissemination campaign" — but I bet he DOES mention them!
Seriously?
He moved up to "eight humanitarians"? Is this a very un-pc comment on his weight?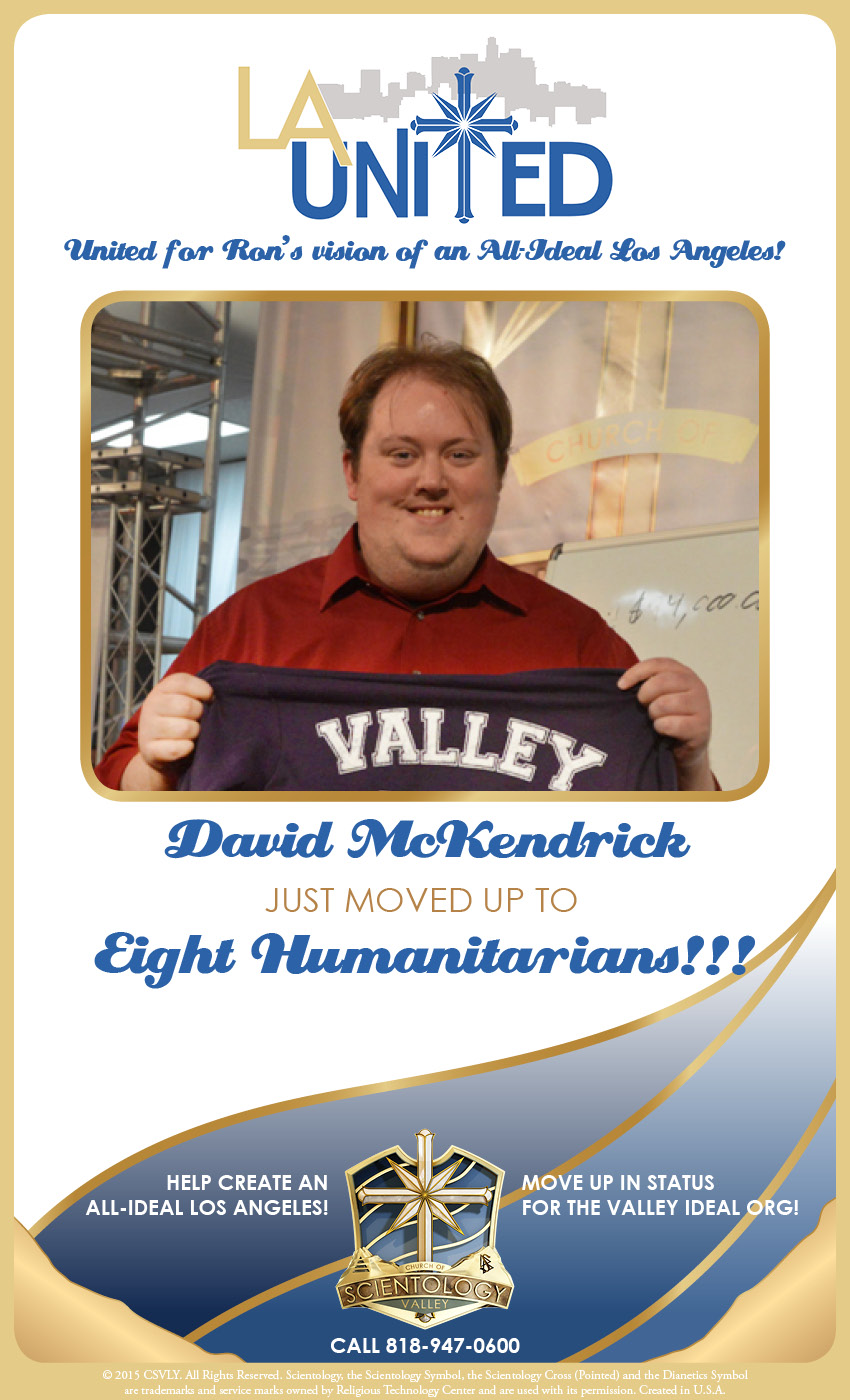 The lights are going out
Only paid half the electricity bill?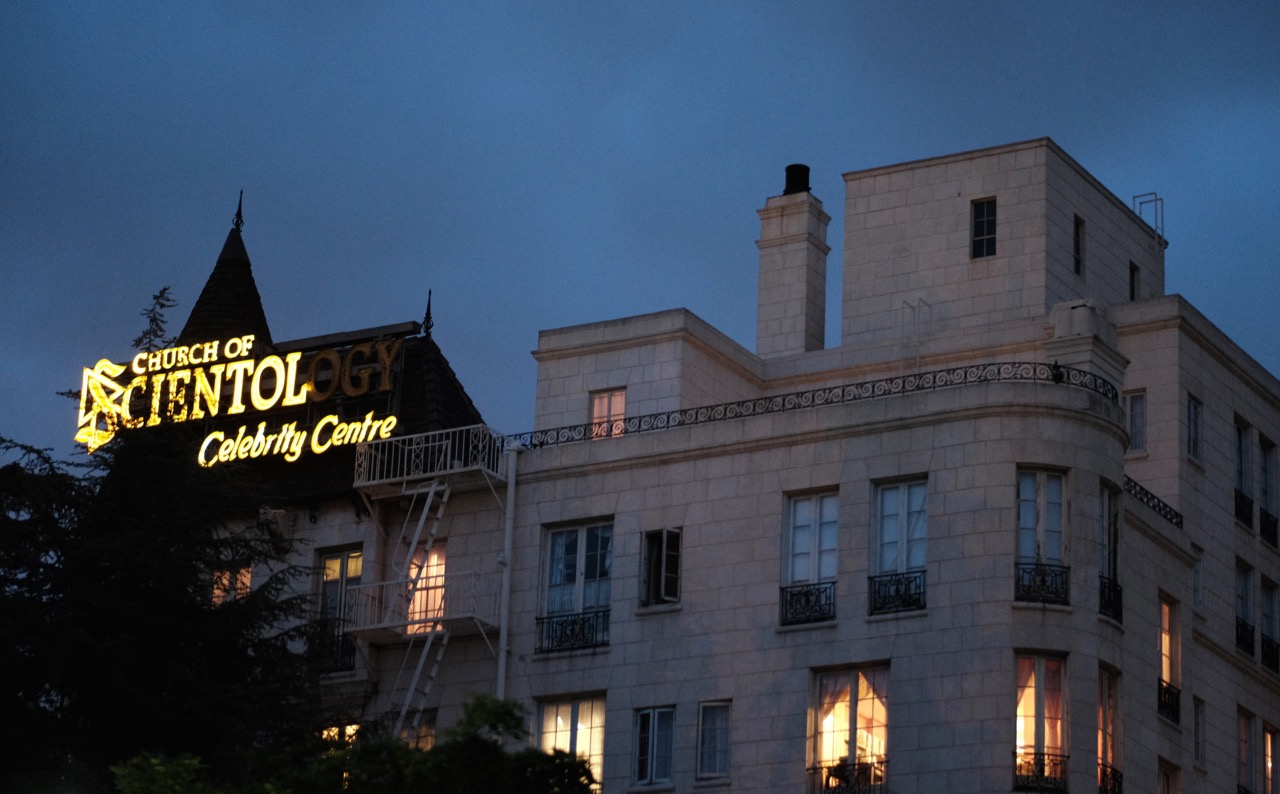 Medical advice?
Seems like a strange mix. But you have to admire those eyebrows.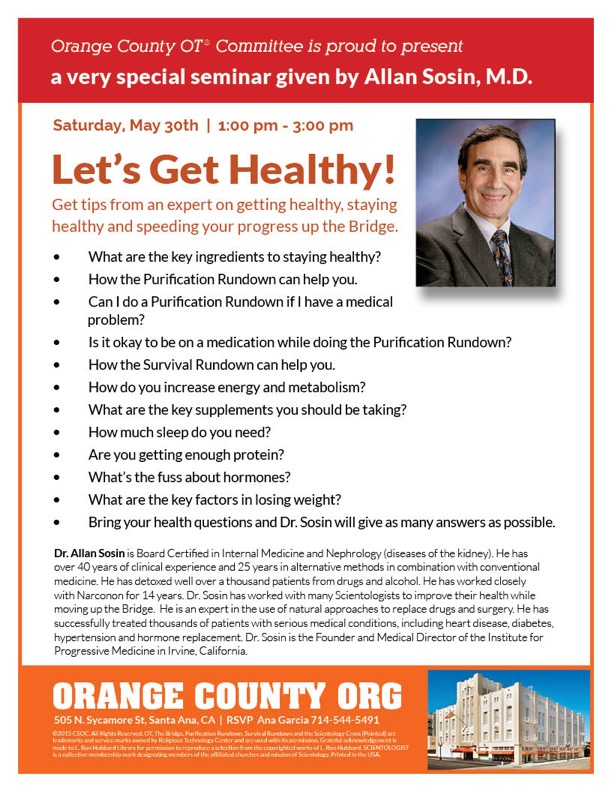 Sizzling Seventies
The last time Miami Org had anything going to be excited about. In the doldrums for 40 YEARS but have faith. All will be well as soon as we raise enough money to decorate a palace for ourselves. Then the pumpkin turns into a carriage (though there are a lot of rotting pumpkins around the world that have to make you wonder…)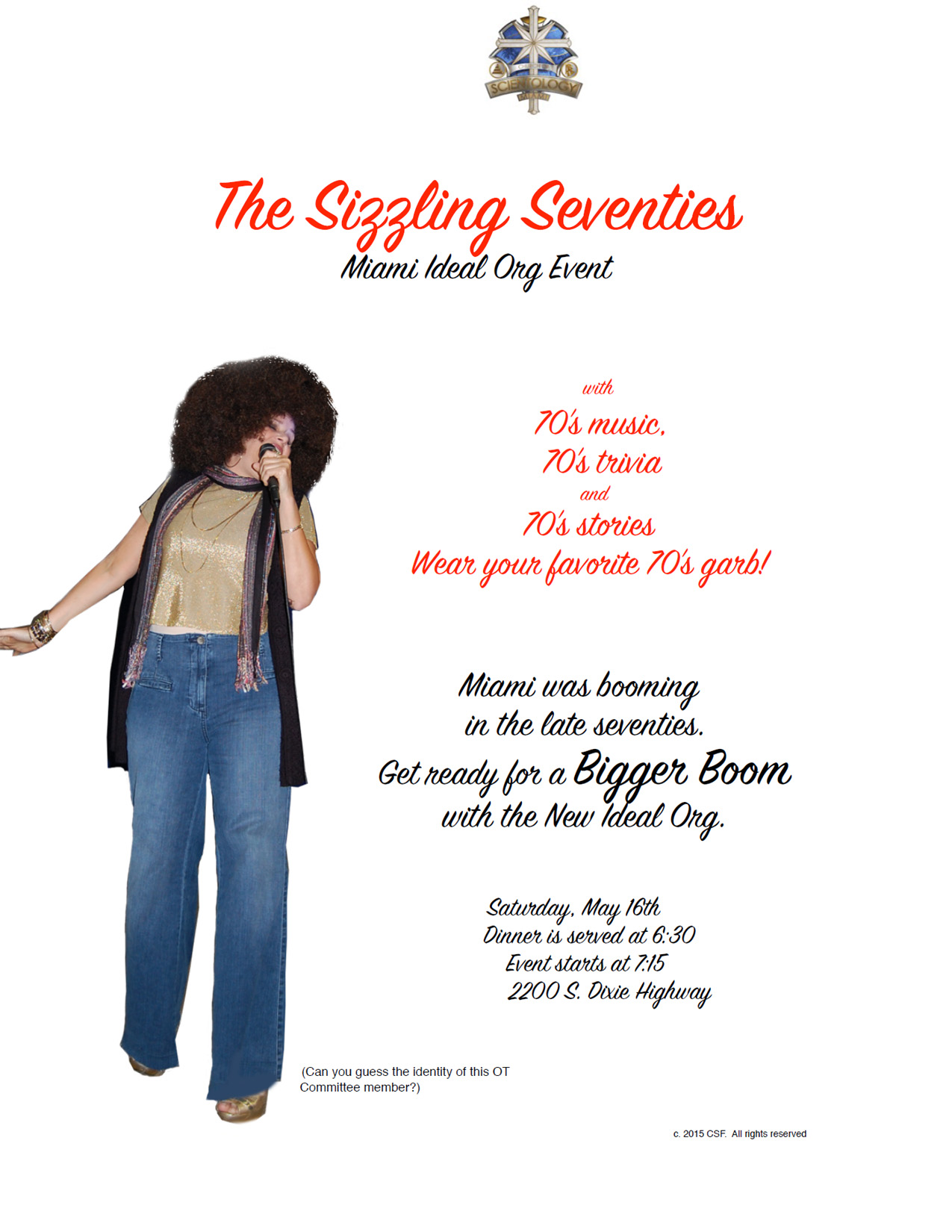 Clive Rabies is coming…
What a special occasion this is going to be. You can hear how they have progressed on their 10,000 on or through Solo NOTs from 6,324 in January to 6,417 today. And at this rate the target should be met in 2095.
And I guess they are expecting a really huge crowd. The AOLA auditorium probably seats at least 75 people.

Harry Potter has a new trick
No need to pay money for OT VIII to solve your amnesia on the Whole Track. D/COB Lookalike I/T has it all in hand and will splain it to you.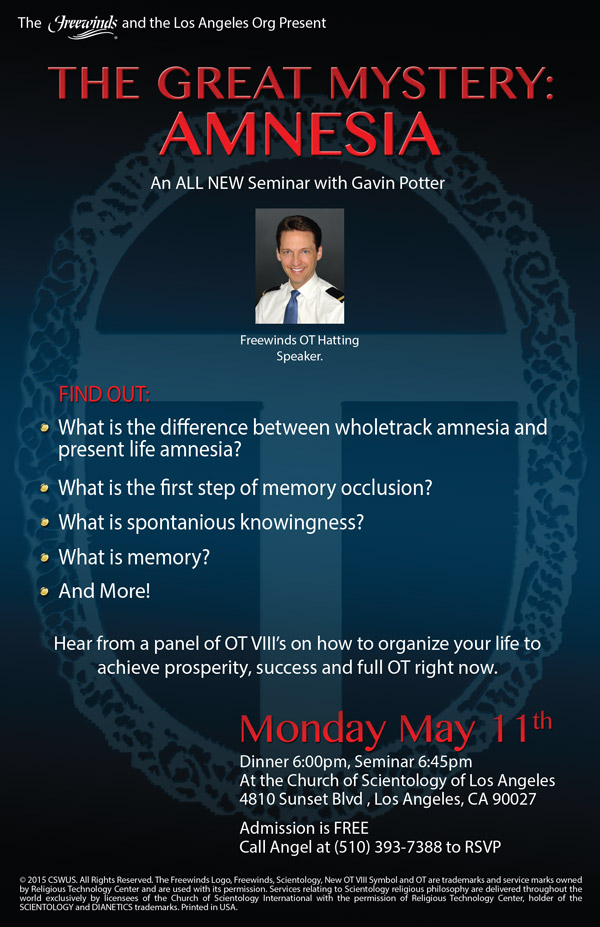 Secret decoder ring
My secret decoder ring tells me this is a euphemism for a recruitment event. In spite of being an "ideal org" now for about 8 years, they haven't expanded and are NOT SH Size (how can that be?) They're desperate for more staff.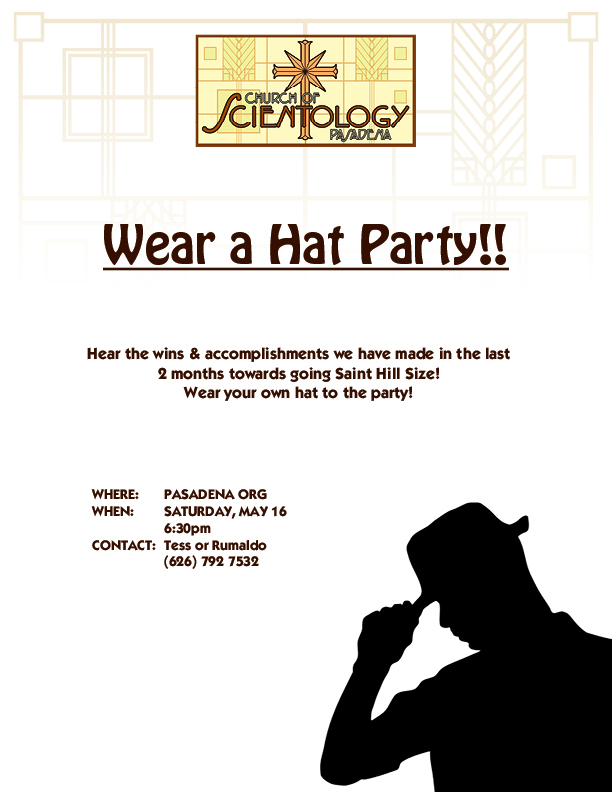 Valley (un)reality
Things are a little warped in the Valley. Do they REALLY think that by renovating their building they are going to magically change the scene in LA when the 7 OTHER ideal orgs are going nowhere?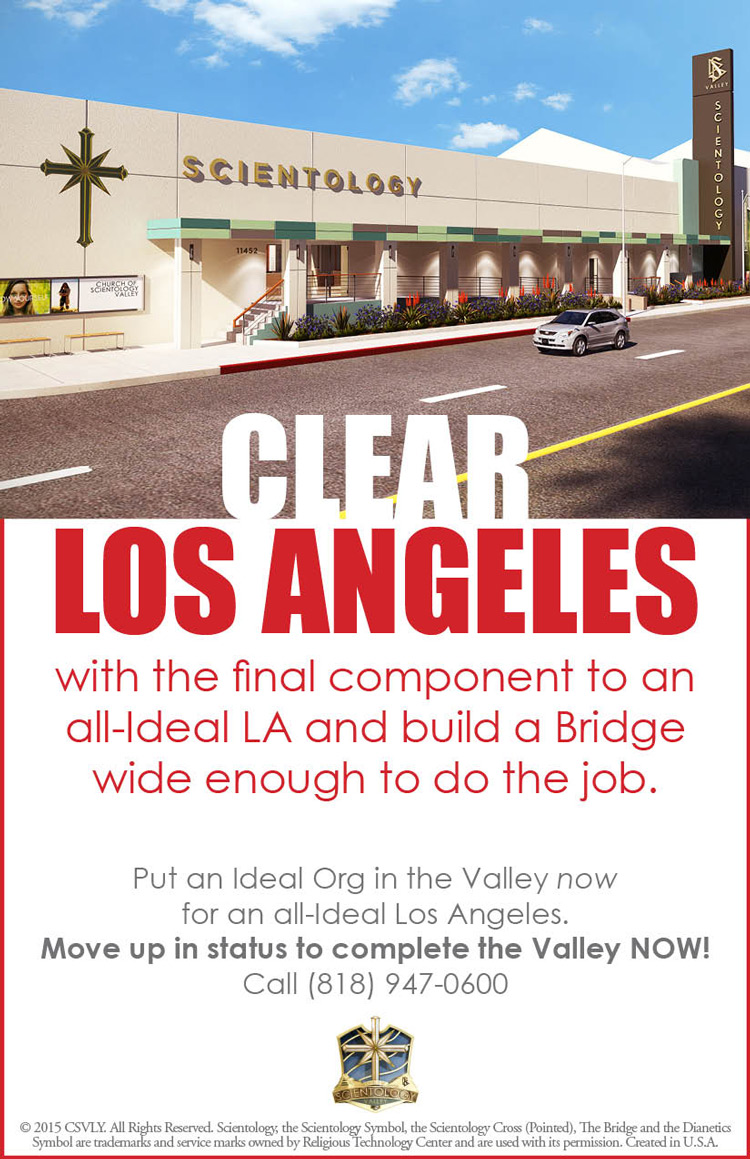 Food, glorious food
Have to have at least one food "sell" each week. What a deal. You give us all your money and we will give you a cookie.
It's the ONLY way they could get anyone to show up to be raped and pillaged by Michael Roberts.
I wonder what happened to the May 9th event? Obviously lower importance than getting money to the IAS.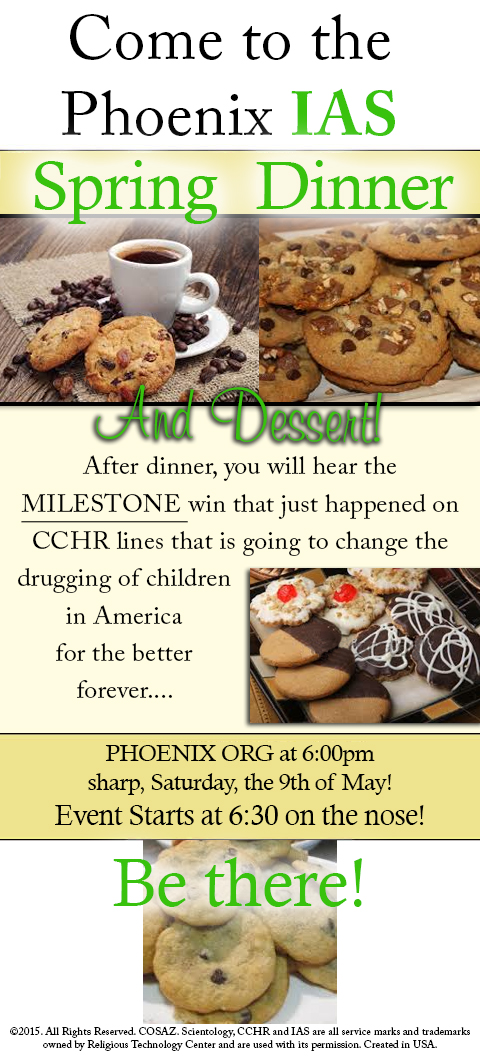 Facts?
I bet this "briefing" will be woefully short on "facts" and VERY long on regging. The drugging of children is coming to an end? And CCHR is single handedly making that happen. Sure….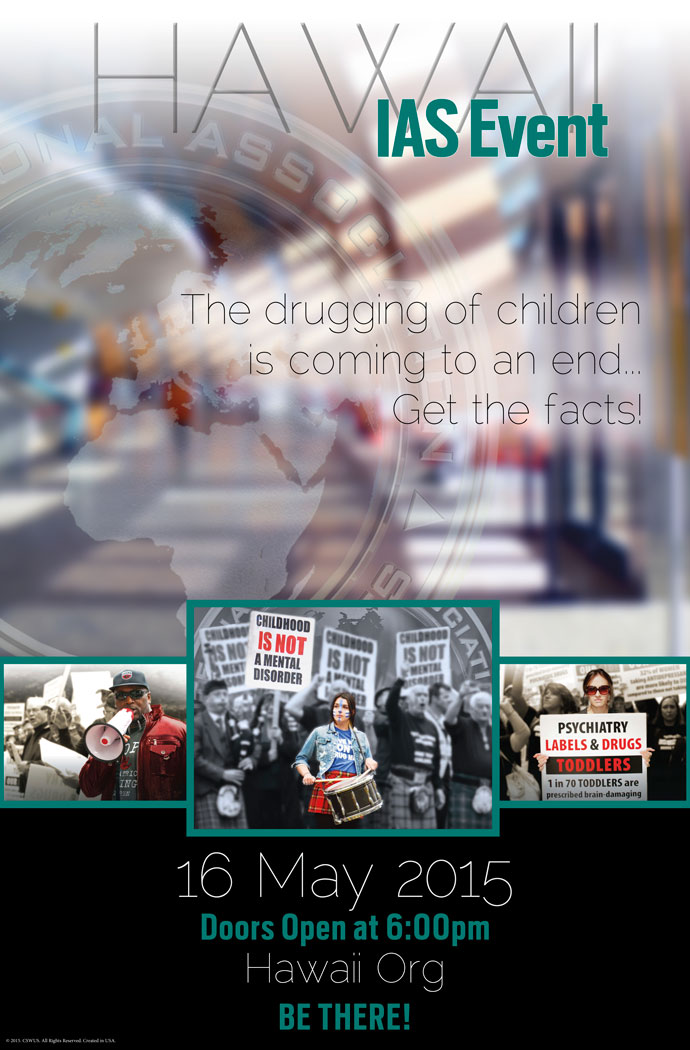 Inglewood
Another of those stellar ideal orgs that are "clearing LA." The CO CLO is going to be there for graduation? WTF?
When are they going to put ANY African Americans in their graduation promo shots? (Silly question — they need to have someone complete something and the only public they can get are Linda Lombardo and some other ringers sent in from CC or Pac)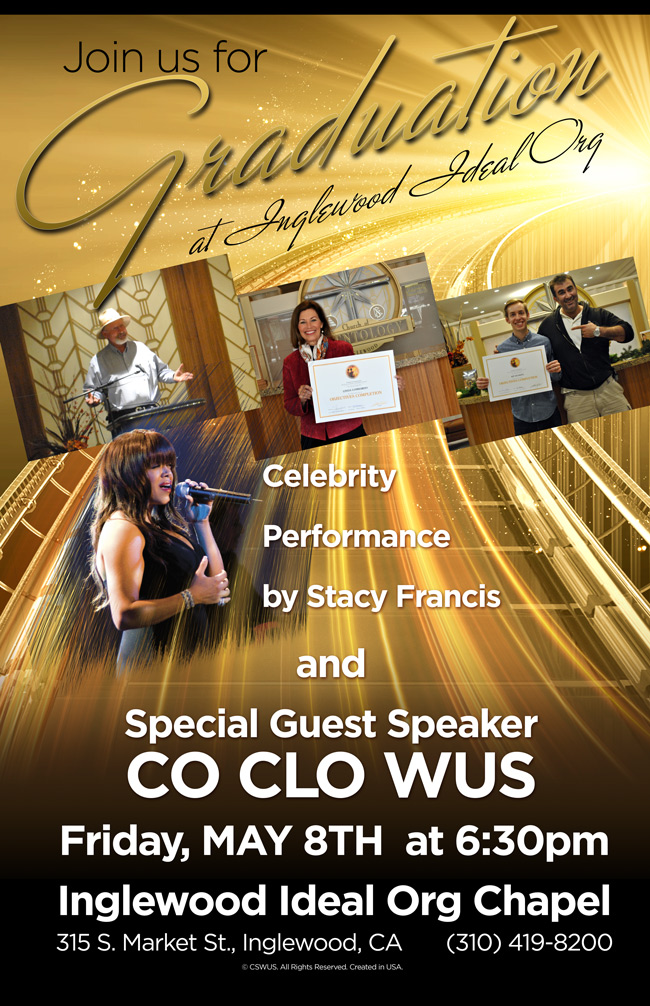 More Valley Hype
If this truly is the "greatest ideal org movement on earth" then there is no hope ANYONE is EVER going to make another ideal org. Because this greatest movement on earth has been trying to pull it off for TWELVE YEARS and still haven't even STARTED renovating their white elephant….