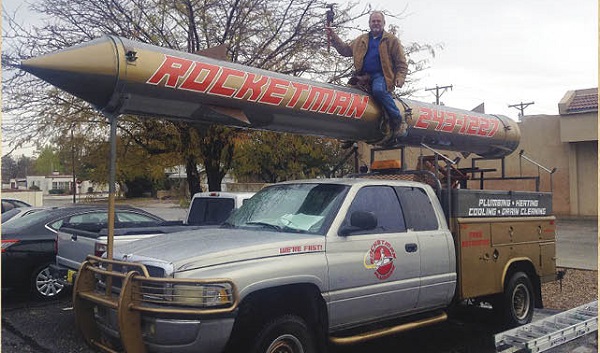 There are no words…
Schedule an appointment…
…to be part of the greatest movement in history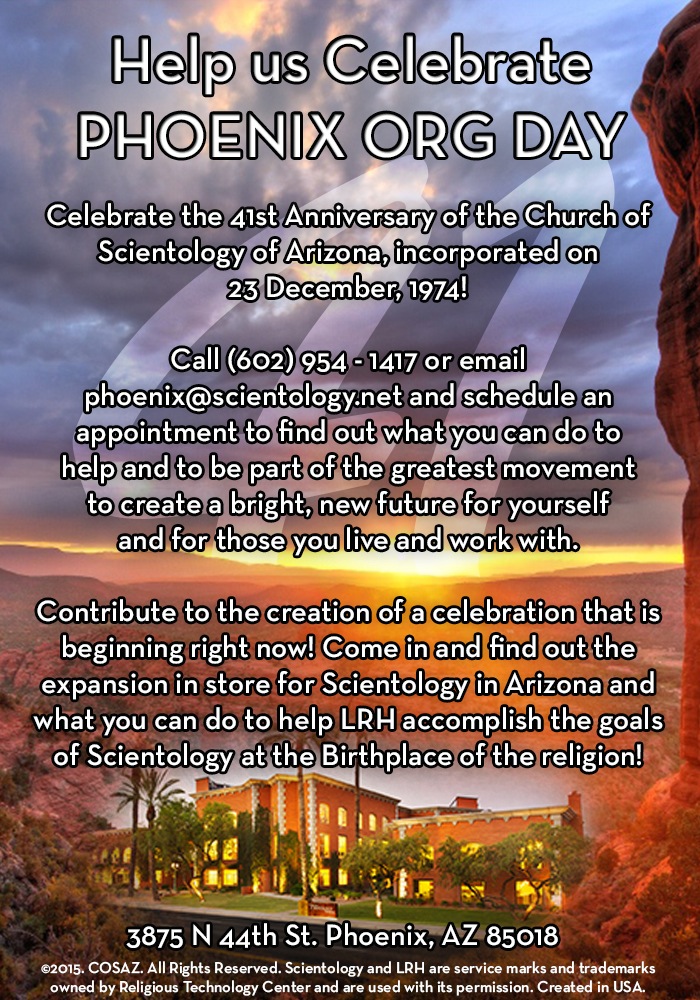 Acting as a church
This is such a strange promo piece.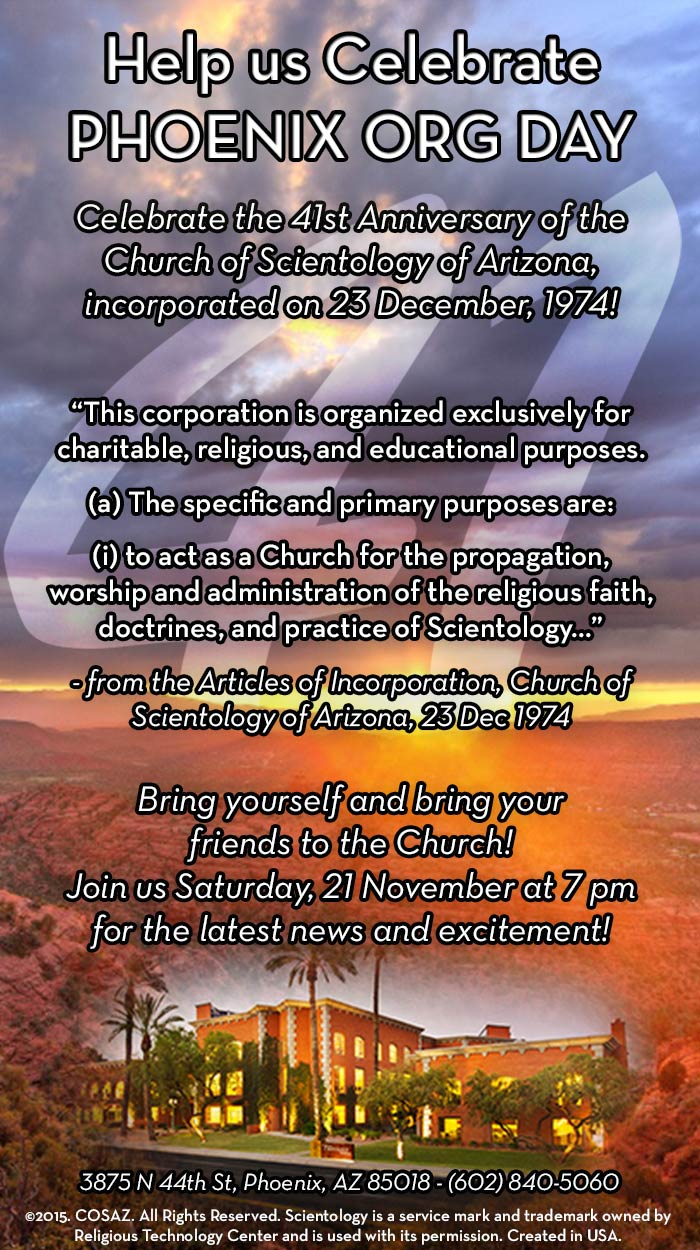 Nearly 4% done!!!!!!
This is the model, double SH Size ideal org and their CF filing is 96% backlogged.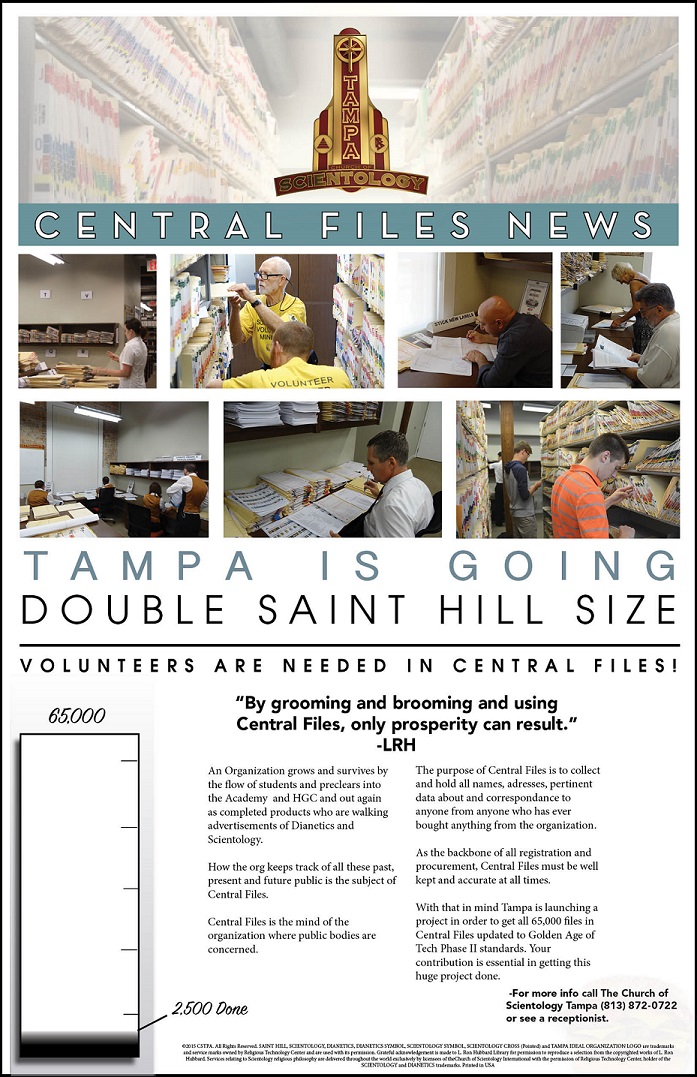 Still skateboarding
Wow, this must have REALLY impressed those people at Flag. My win is that I didn't skateboard on the street where I could have been run over. That seems even more Super Powered to me…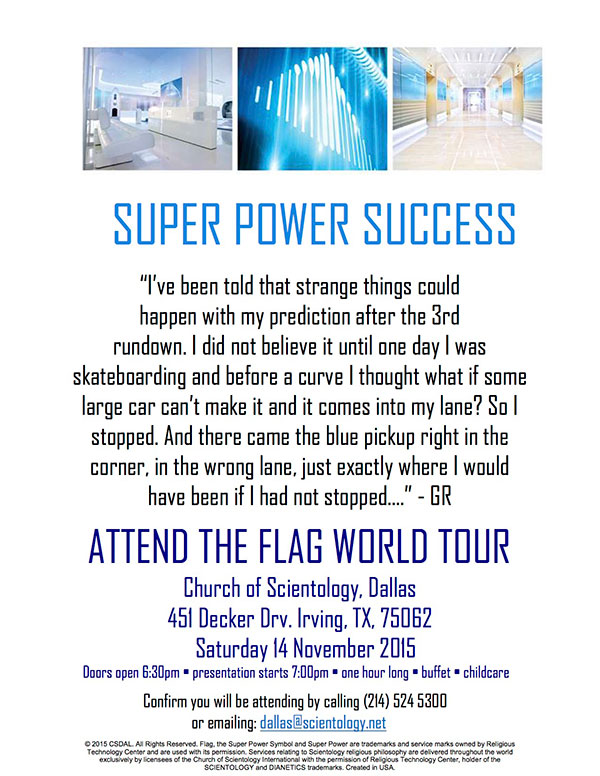 Food, glorious food
News flash. The West was won with chili….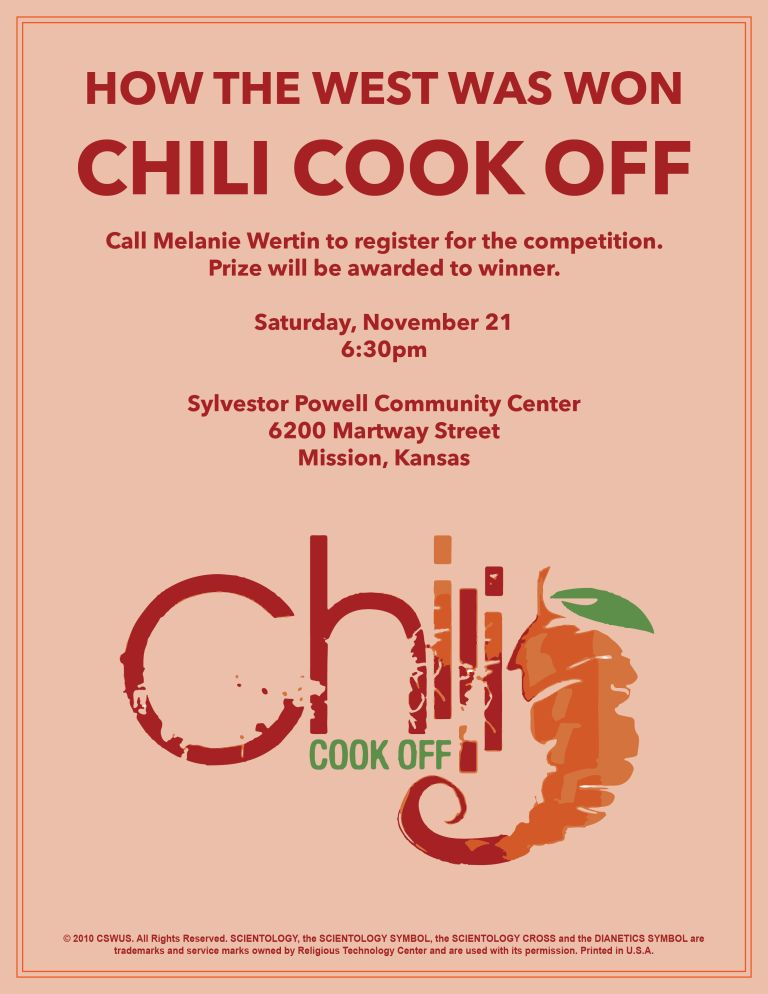 What excites you more? A bowl of corn. Or Jackson Wyan? The bowl of corn gets top billing.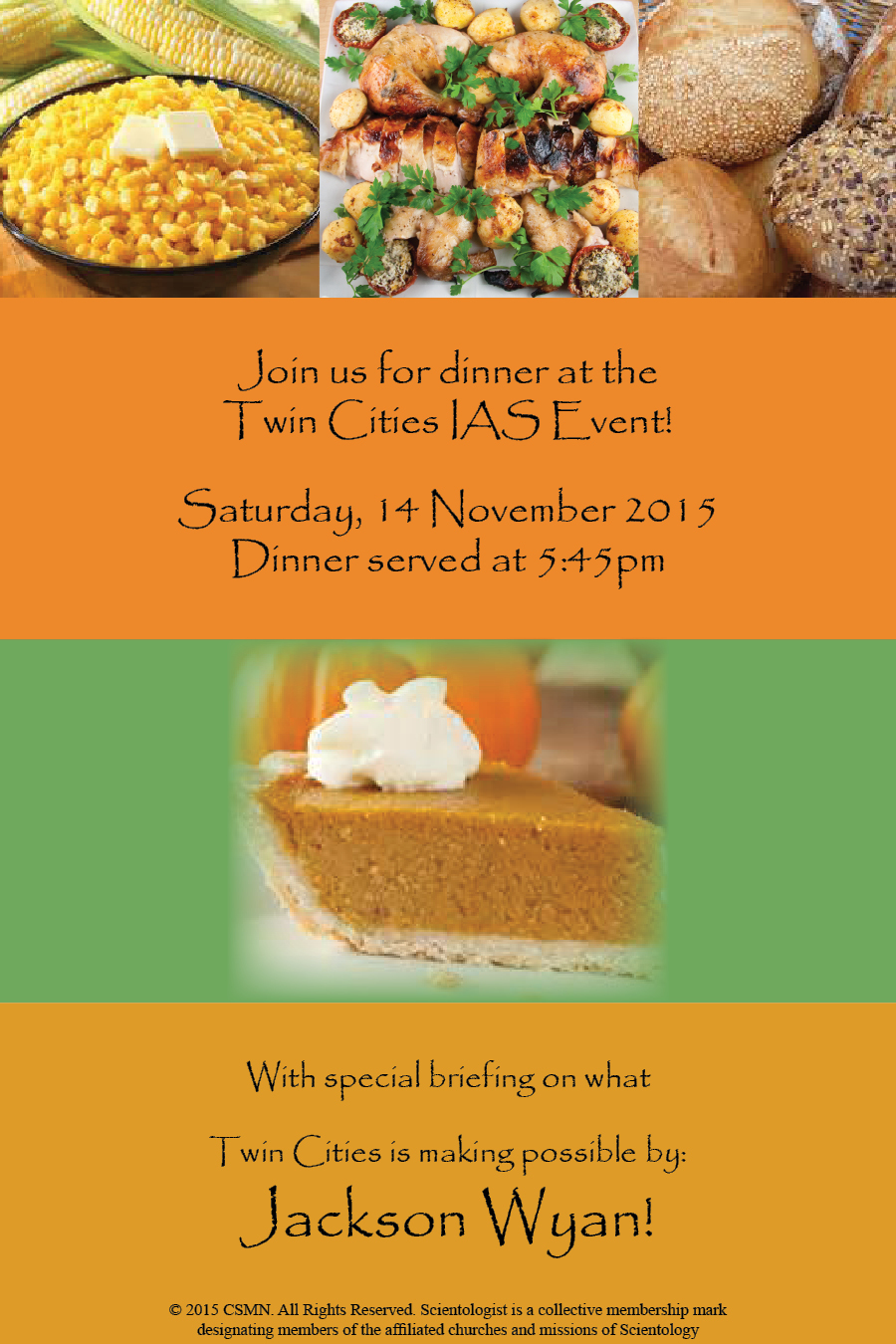 Bookseller bombshell
He sold a book package to "a new public" in India and he is the biggest bookseller in the UK Continent. Says a lot for those ideal orgs in the UK.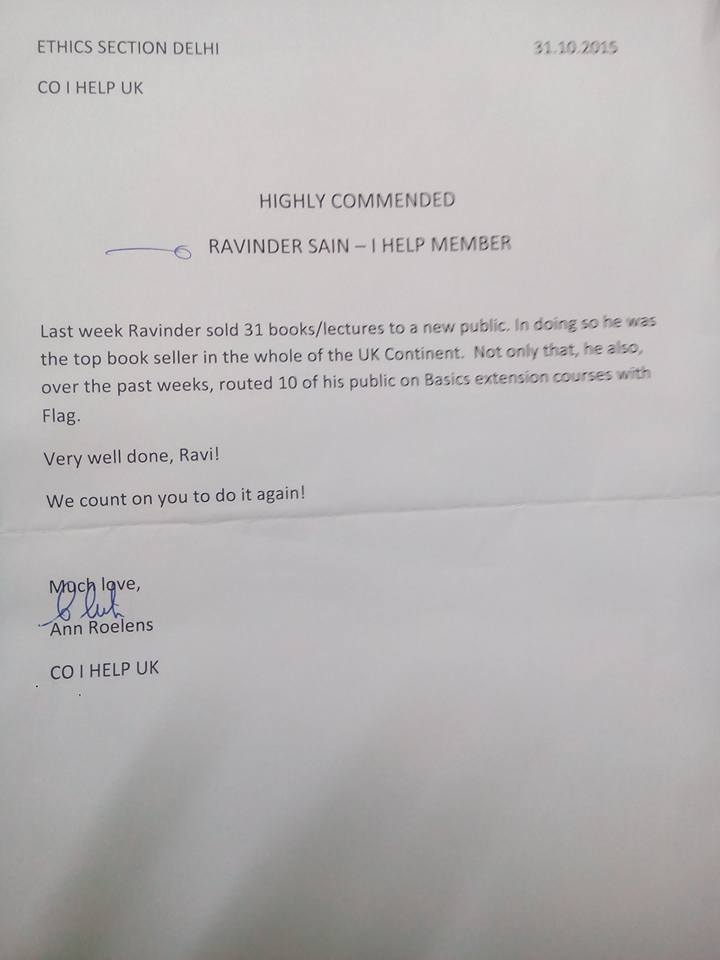 Getting ready to start Clearing their area
2 YEARS after GAG II and this ideal org is still waiting to get started. You can hear the news about their "plans"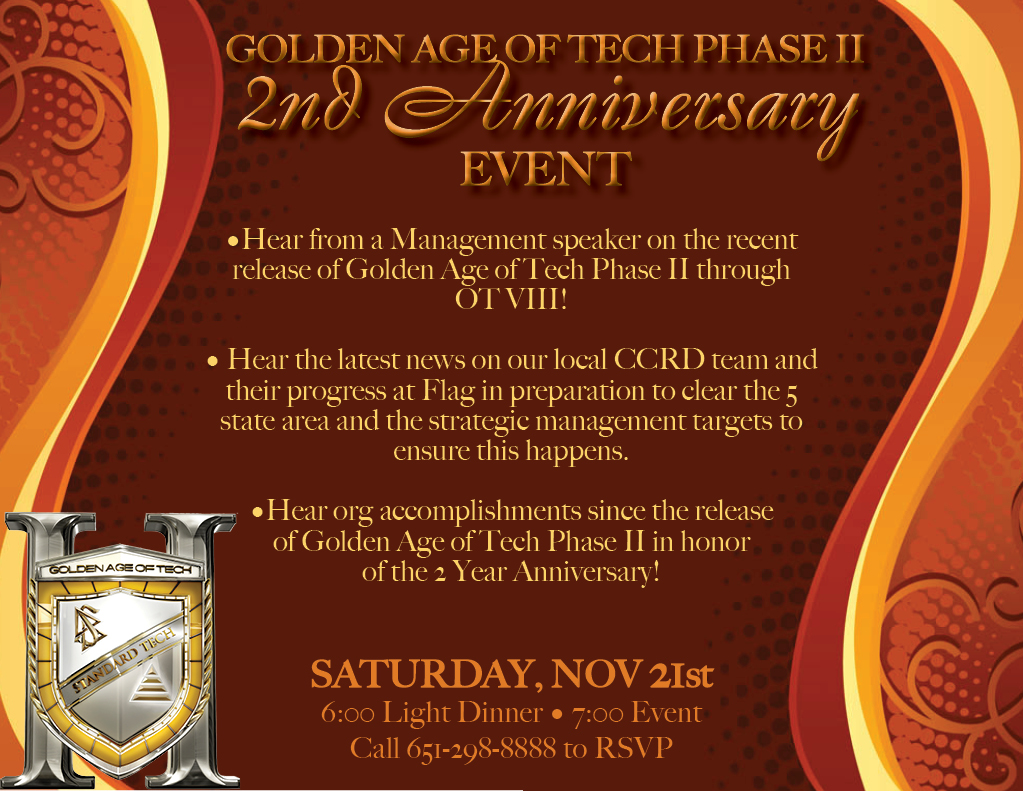 Really, we are NOT a business
We just act like one…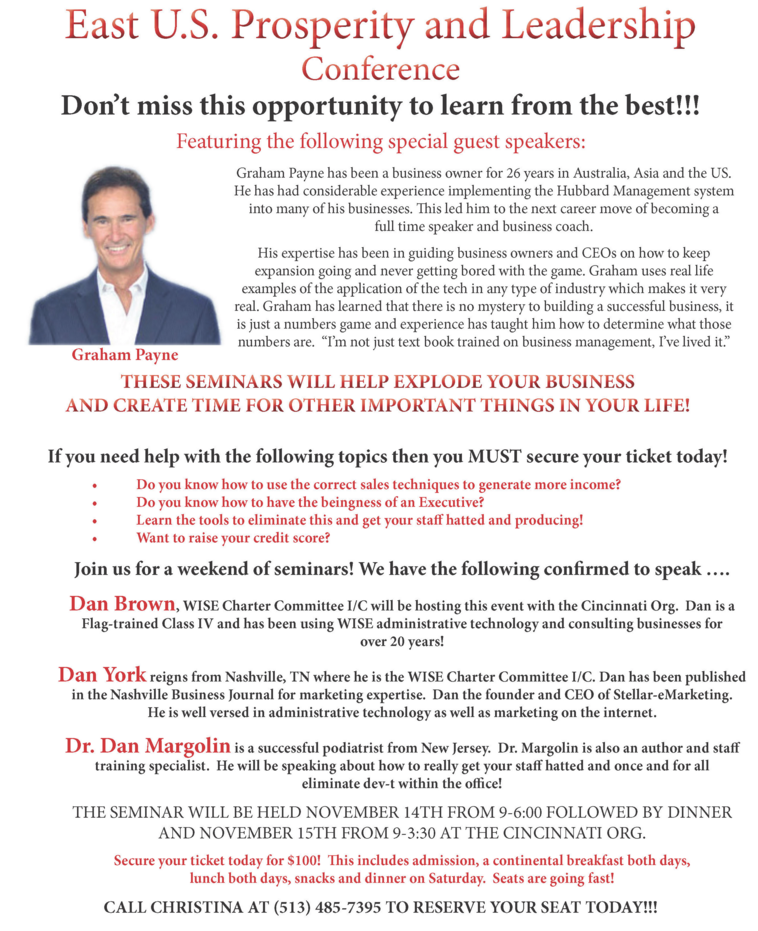 Student Hat protest
What a wonderful endorsement for re-re-redoing the steps on the Bridge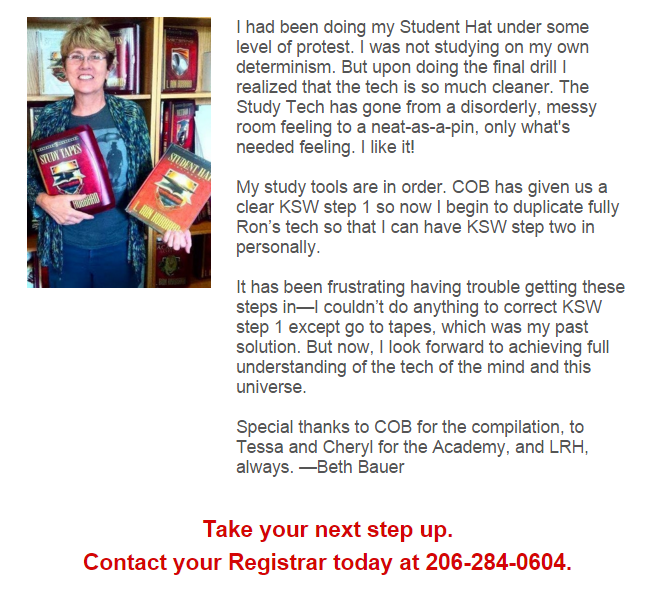 It's Just-A-Party
No regging. We promise. (Until we get you here, then all bets are off)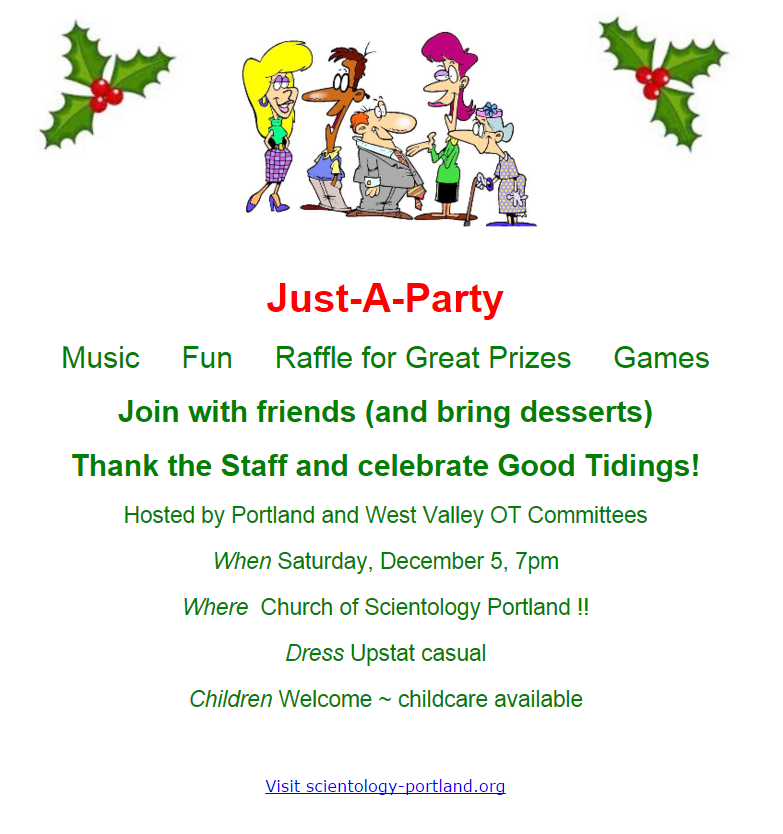 Wise words for the day
Sent in by a Special Correspondent to explain why it is that Miscavige never speaks other than from behind a teleprompter at controlled events.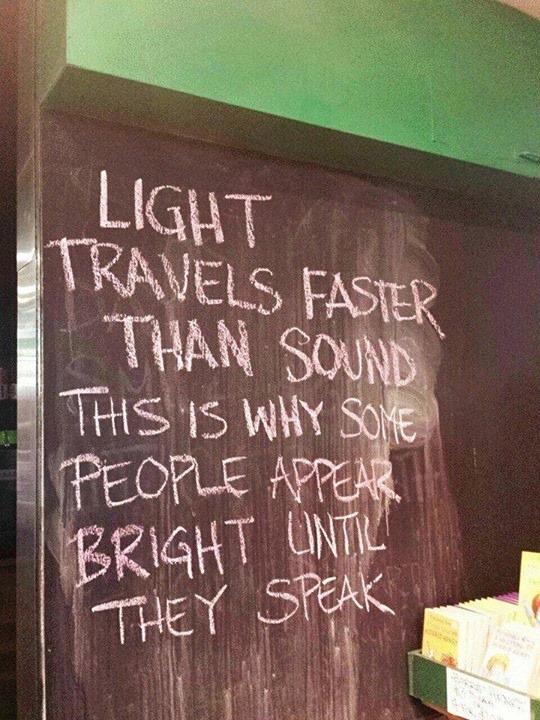 They have a Clear!
They are on target now for 2 this year! (Doubt she was "made" in LV, they are probably still waiting for their GAG II auditors to get back from Flag)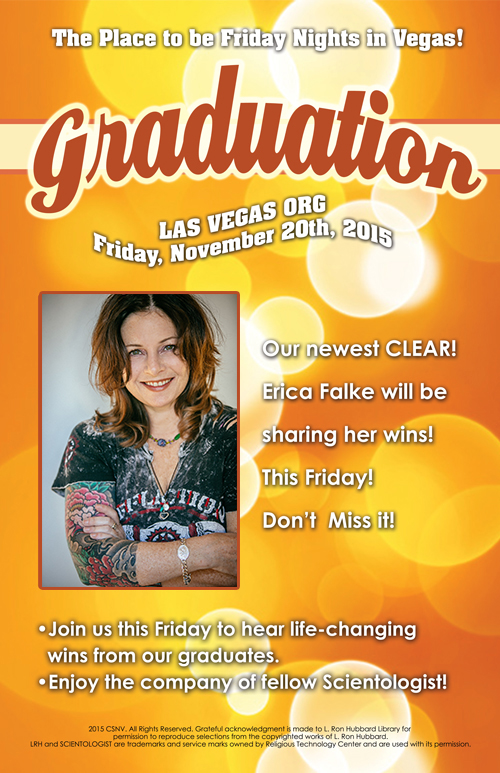 Fort Harrison Dinner
Bring your own dessert. Wonder if you get silverware?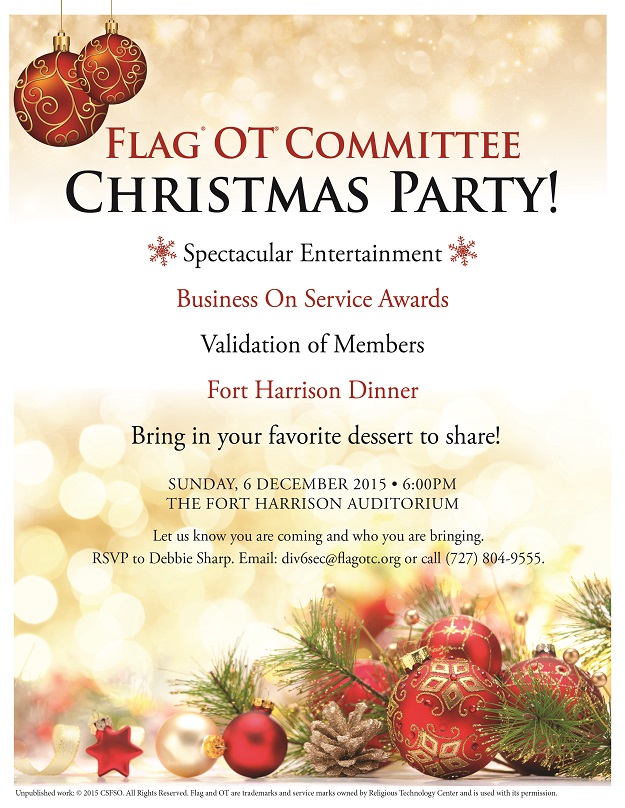 Secular WISE
Sakhi strikes again. Ask WISE and they will tell you they have NOTHING to do with the Church of Scientology.
Subject: Live New Year's Event 2016

Date: November 9, 2015

Dear Mark,
I am inviting you to the LIVE New Year's Event 2016. You will be the first to be briefed live by top executives on WORLD CHANGING plans for our future as a movement.
You will hear about expansion in the WISE sector, and of our future expansion, which will be infinite and exponential!
It will be at the Shrine Auditorium, on Sunday, 27 December, 2015. There is a reception at 5 PM, the event starts at 6 PM.
There will be childcare.
Translations will be available for Spanish and Chinese, live through headsets.
Best,
Sakhi Guma
Executive Director
WISE Western United States
+1 (323) 953-3310
"Special" briefing
Michael Roberts is coming to town and it is really special, He is going to show you a video of the opening of the "ideal" org in Colombia that everyone has already seen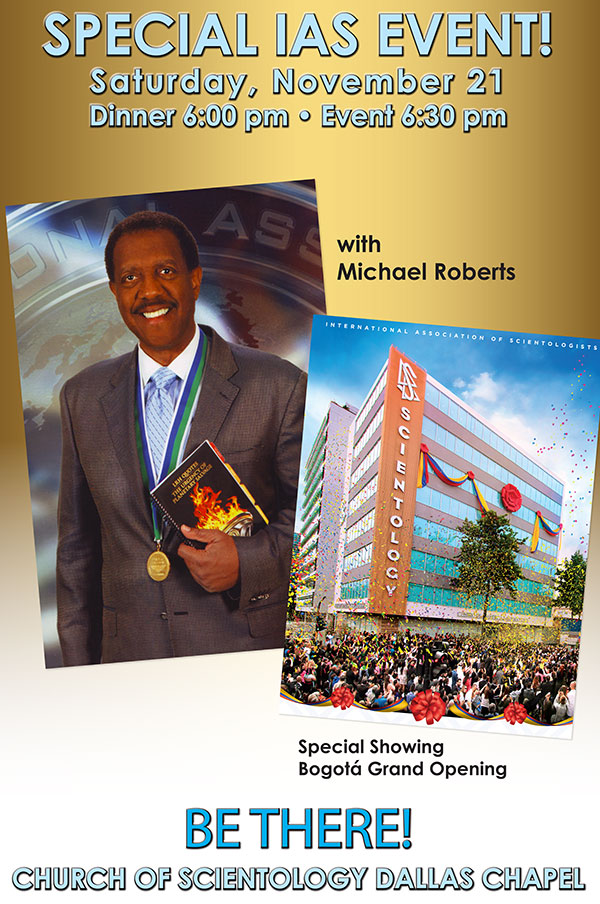 Oh, maybe not so special, they are showing it at the NY Org too — and it's monumental.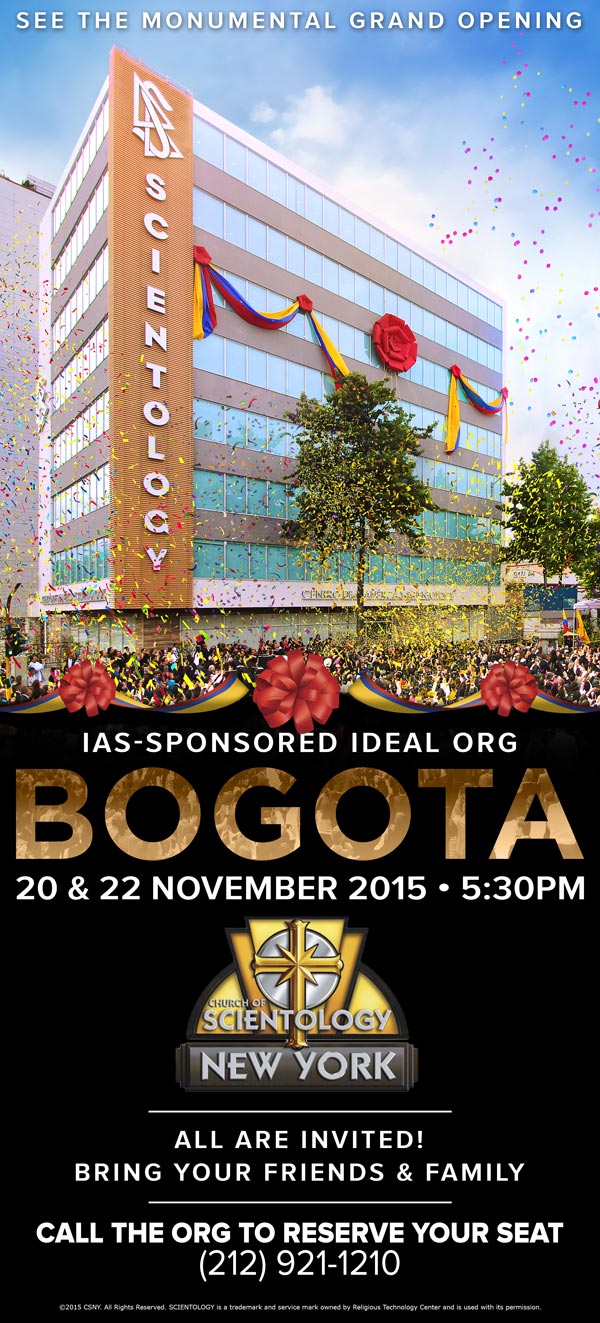 Oh shit. Really not special at all. These guys are showing it at GRADUATION!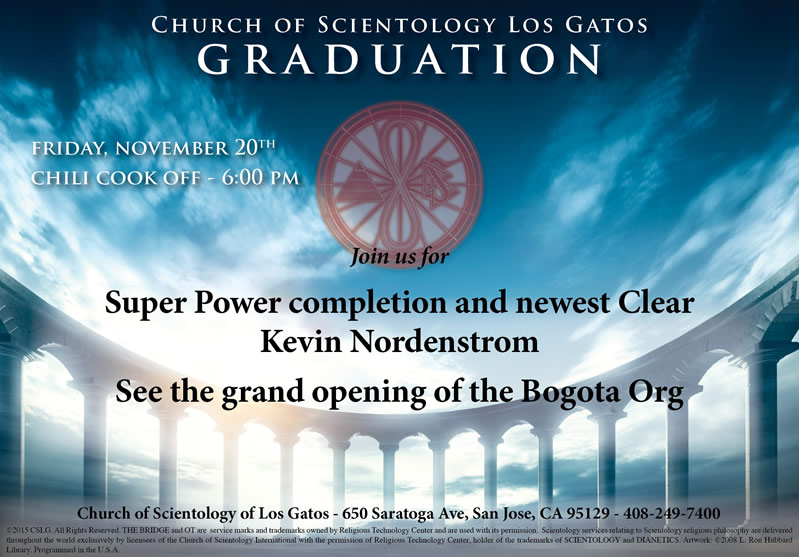 Third personage
Does anyone know if this is really a quote from L. Ron Hubbard speaking about himself in the third person "a group that uses their Commodore's tech…" If so, unbelievably tacky. If not, unbelievably stupid. Either way, a winner.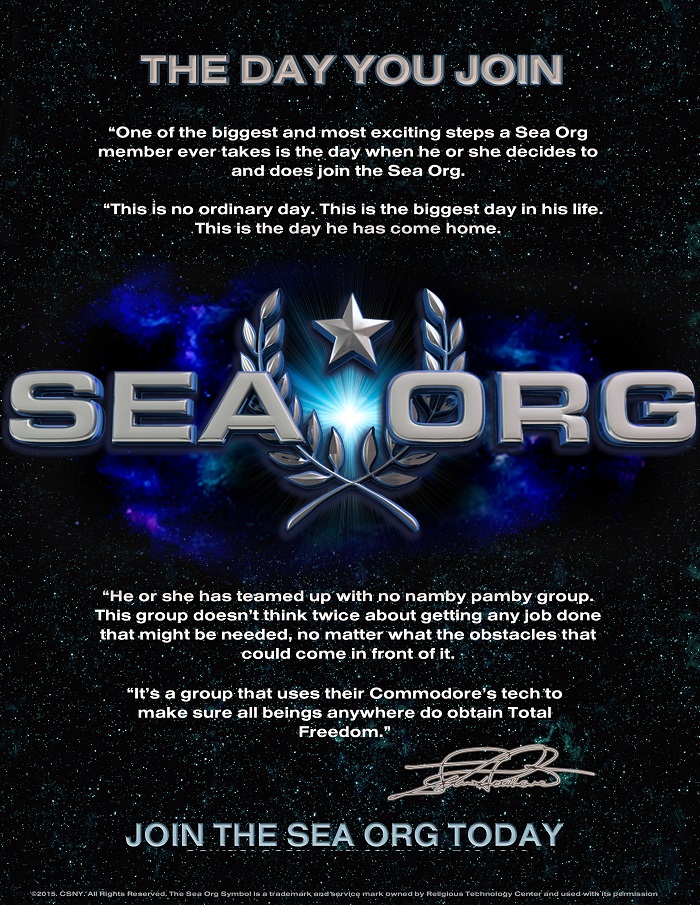 Smiling women
The new "food, glorious food" of scientology promotional pieces.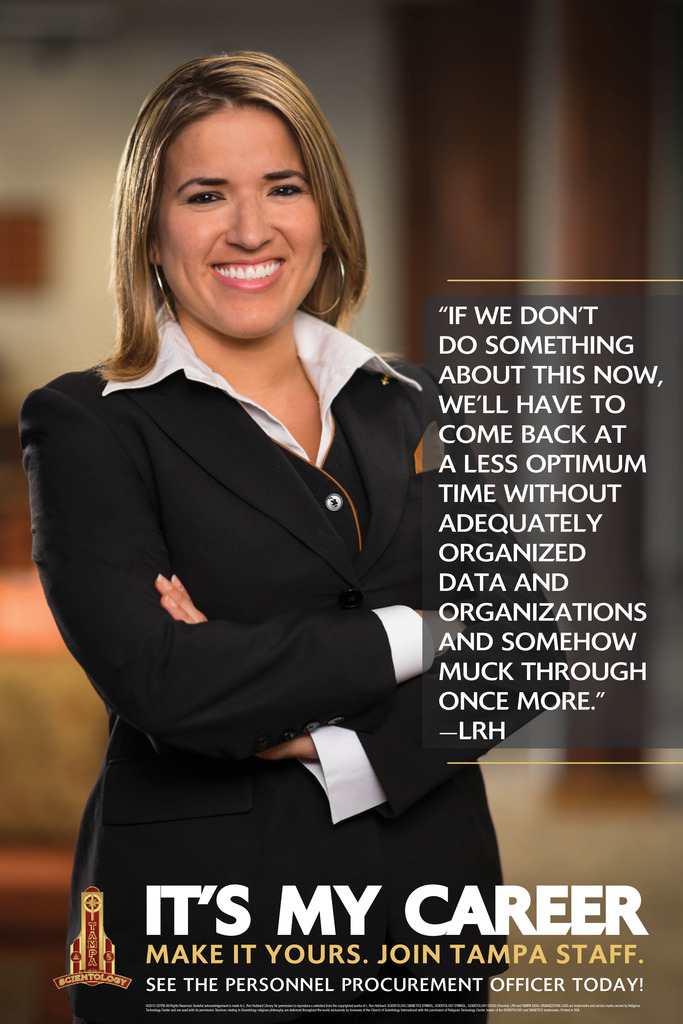 Albaquirky
No need for explanations. Their pictures are self-descriptive. What's with all these out-of-towners?

According to Pasadena they are #1
And what does that say about everywhere else….
Hey!
My name is Elia. I'm a staff member here at the Pasadena Org.
I wanted to start a comm line with you to see where you're at on your bridge,
and also to give you some game-changing data about being a staff member nowadays.
Here's some data specifically about Pasadena Org:
-We are the HIGHEST producing Class V Org on the PLANET right now.
– We have just split into two orgs, just two weeks ago. (Day schedule = 1 org & Foundation
schedule = 1 org in the same building, the two schedules were combined before as we were
operating as one org. We split because we are expanding like crazy.)
-We have a Sea Org mission being directed by very high personnel in Scientology.
-Pasadena is going Saint Hill Size this year.
Our positions are filling up quickly as Pasadena is the best place to join staff and people are
becoming aware of that.
-People are making a living on staff, for example, I make about the same money I would in another career job.
-And other exciting, game changing details that I would have to tell you in person as they are confidential.
Let me know your thoughts on this, I'm awaiting a comm back from you.
Answer me back via e-mail, call or text – 323-861-4818
Thank you
ML, Elia Carillo – PPO Pasadena Day