As you might have expected, Thursday Funnies this week is dominated by Thanksgiving items with a theme of trying to attract people to come to scientology orgs with potluck dinners in order to have some turkeys on hand to squeeze the stuffing out of.
It is somewhat incongruous for "churches" to be insisting that people bring their own food or BUY their Thanksgiving dinners, I can imagine you would be hard pressed to find another church in the United States that has this approach to Thanksgiving, and especially not one that has billions of dollars and claims their expansion is straight up and vertical… One day a year of displaying a little charity would be too much to ask of course.
But we must begin today with one of the strangest pieces I have ever seen (and that is saying something).
Owned and operated by…
Seriously?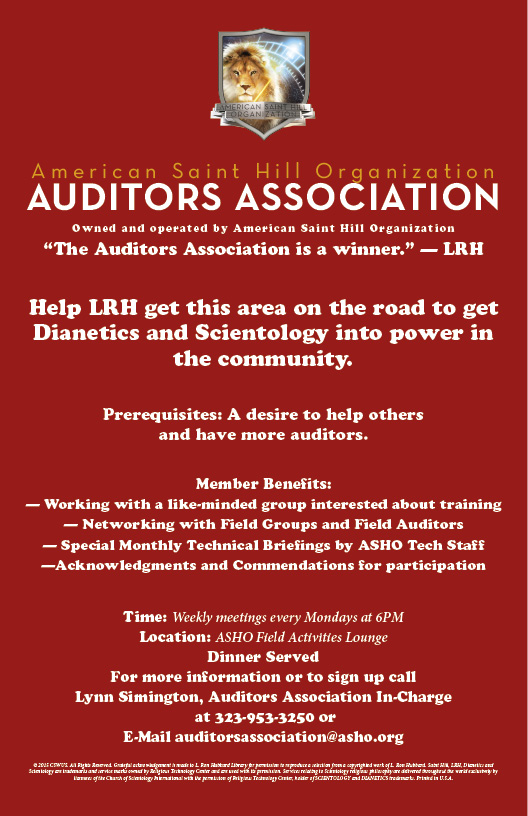 Not so mighty
Come on guys. "It was very nice to hear from auditor friends" Next they will be putting out a poster about the "special communications" to Mighty Miami from Ron himself: "The weather is beautiful at this time of year."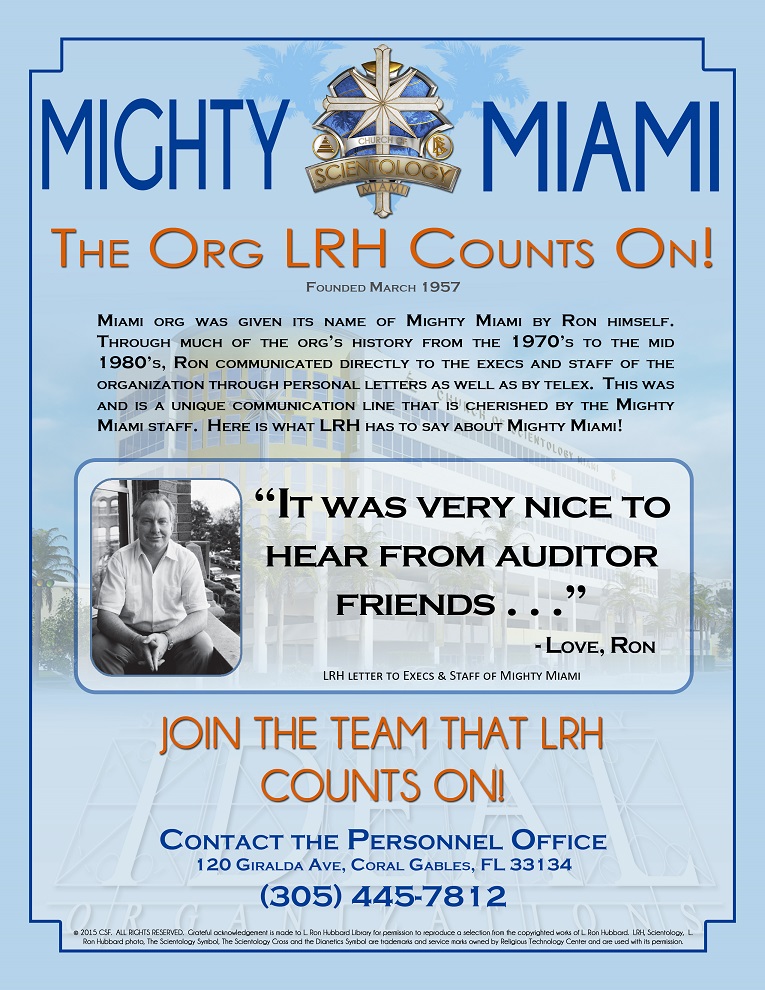 Full of auditors in the near future? I wonder if 40 years later qualifies as the "near future" – even though there is still no org full of auditors…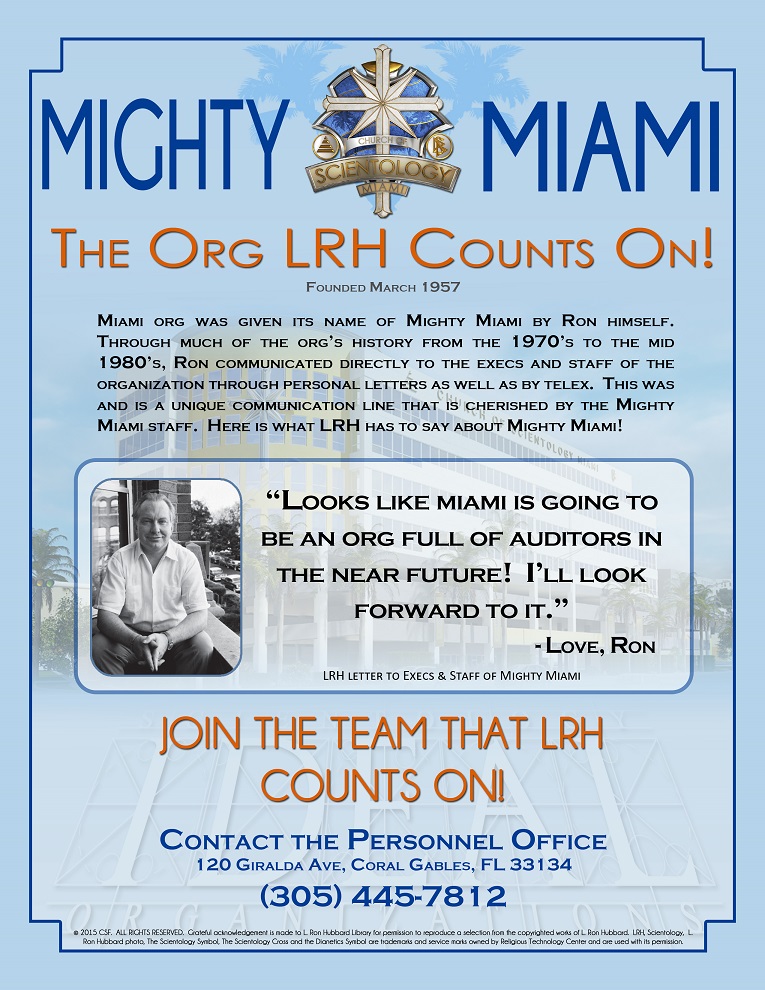 Discount!
ONLY $550 for some bound volumes of Shermanspeak. Such a deal…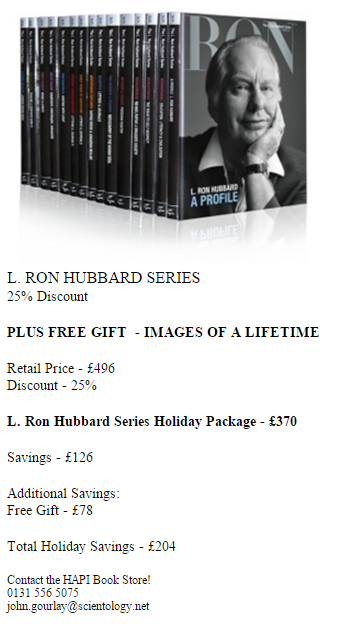 Practical tips on implementing your postulates
Why don't you get someone to postulate the org expanding? Or paying the staff?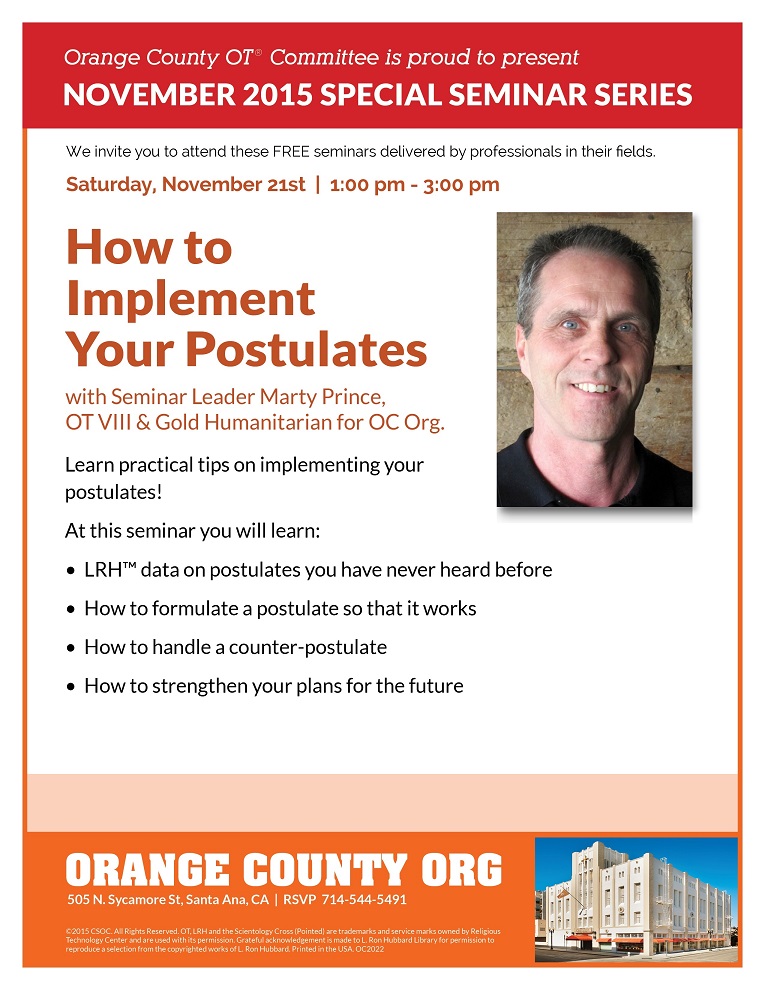 Food, glorious food
Food is a big theme at this time of the year, and here we go with a series of similar promotional items (and I have not even included all the ones that have been forwarded to me).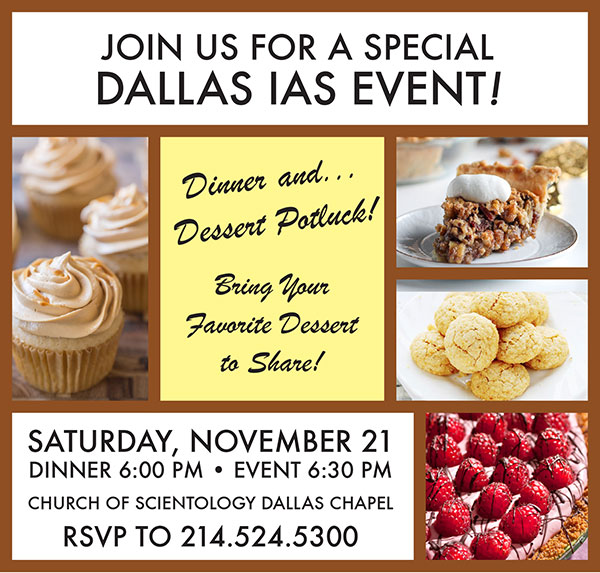 Hmm — which is it?
Potluck dinner and dessert or IAS salads?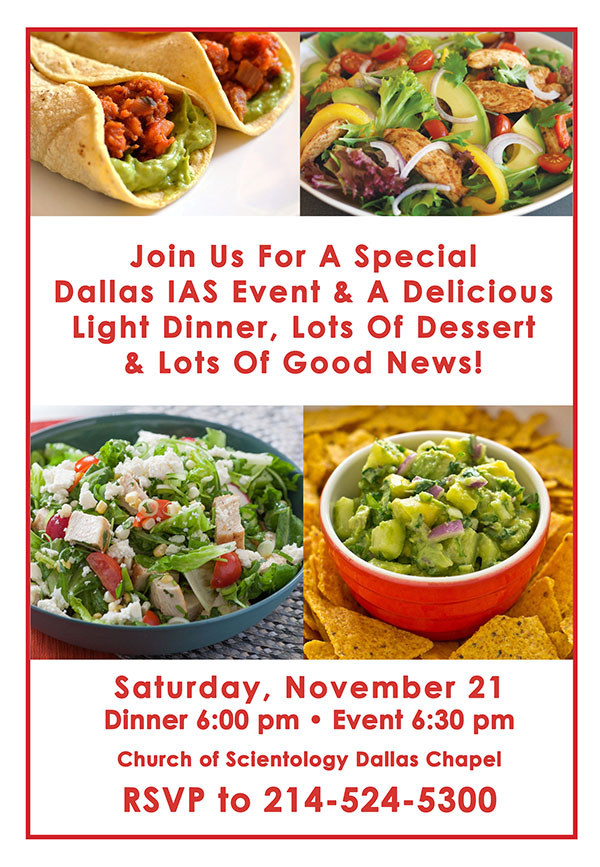 Graduation Dinner?
The only thing for SURE about this is you have to pay….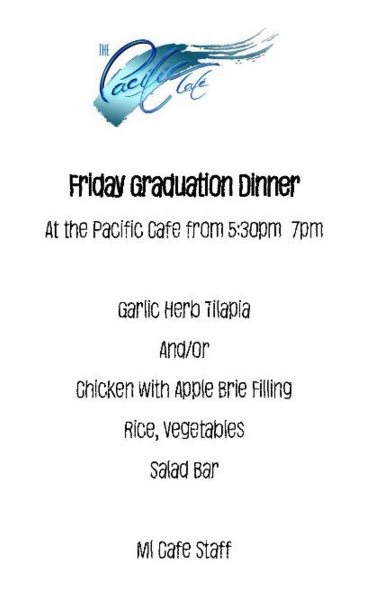 Potluck
I BET not one person brings a whole turkey to a potluck dinner. Plenty of tuna casserole though…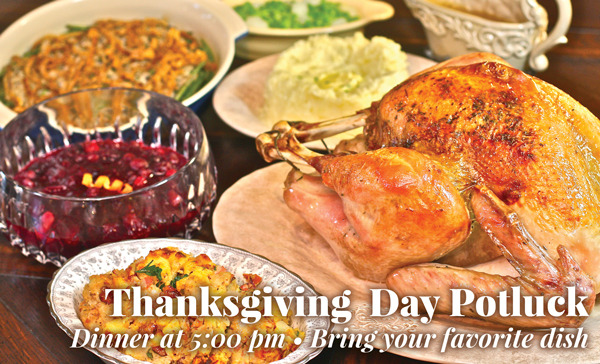 Wow, what a treat
They are going to keep the courserooms open as a favor (what they are not saying is that if they even thought of not being on post they would be keel-hauled).
And not only that, while they are trying to make a huge deal out of the "Tokyo Opening" video in PAC and other places, Twin Cities is popping it in the DVD player after "Sunday Service" which is guaranteed to be very well attended.
More potluck
Santa is coming "with gifts" (CCHR DVDs and copies of WTH they couldn't hand out elsewhere). But no luck on providing any food for the "Holiday Party."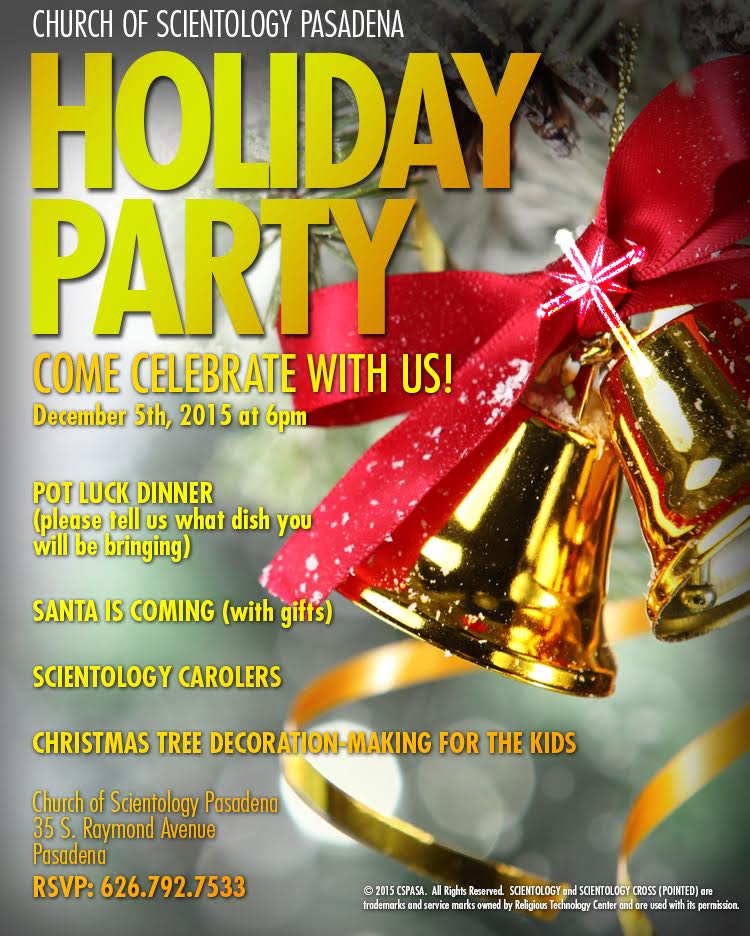 More potluck
I'm about stuffed….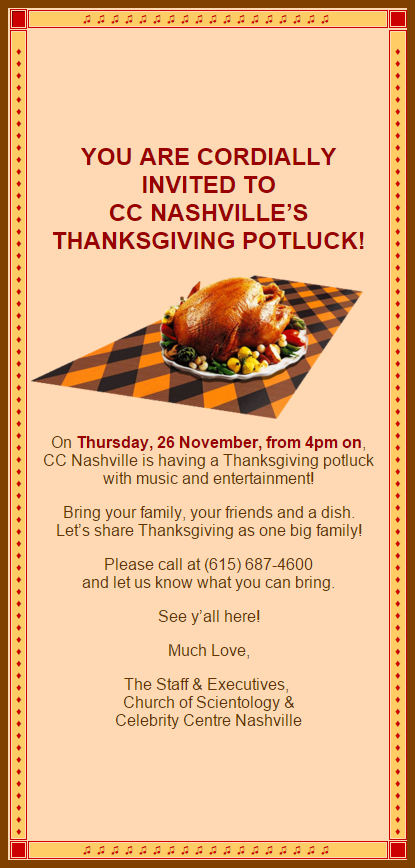 It's an "Ideal"  Christmas Party
You pay us to attend…. The very definition of "ideal."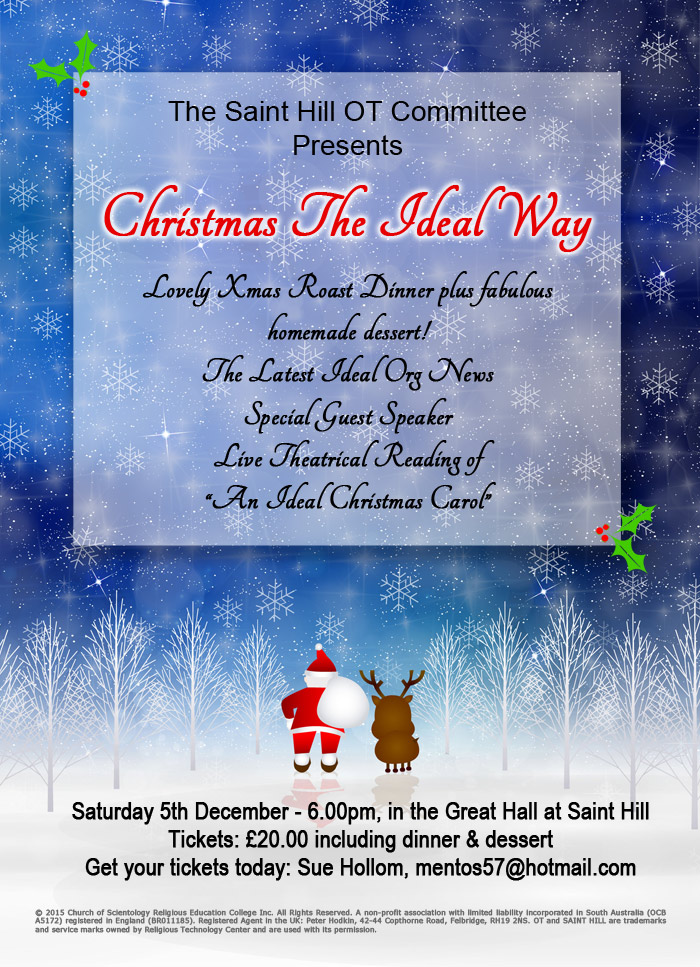 Honey Pot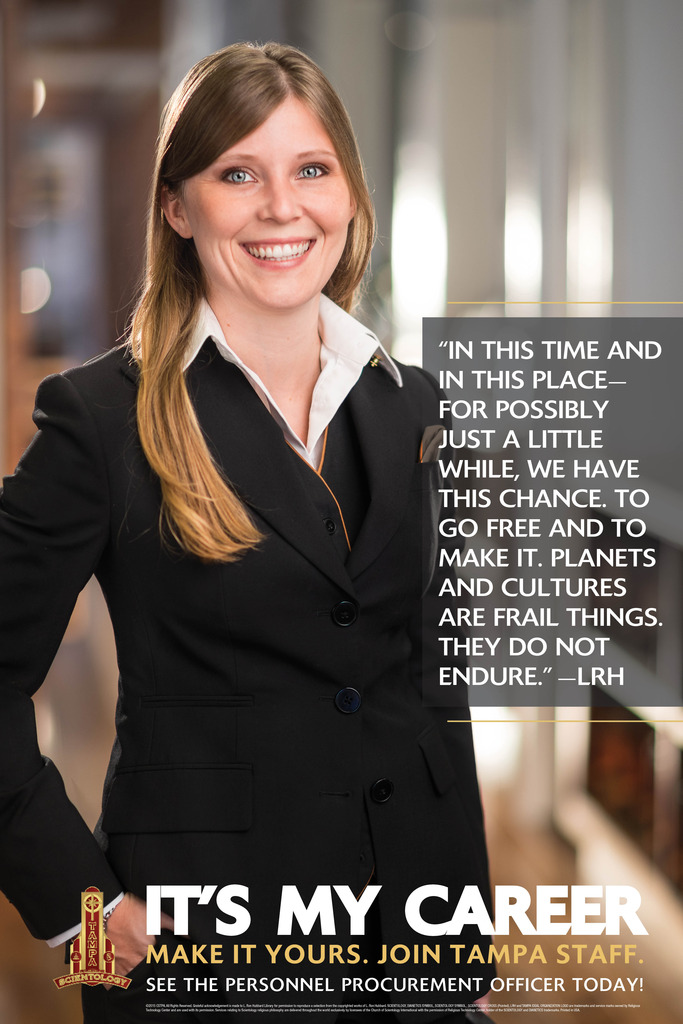 Tokyo Video
It's a BIG deal. Really. Ignore what Twin Cities is saying.
Game of Guts?
15 people have ante'd up $3,000. With less than 50 people in their field it is going to take a LONG time to get to a million, let alone the 5 they need.
This is a Game of Nuts.

Dazed and Confused
Wouldn't be a week without a pitch from the Moneywinds. But somehow 2 of the big stars featured in the photo have dropped out.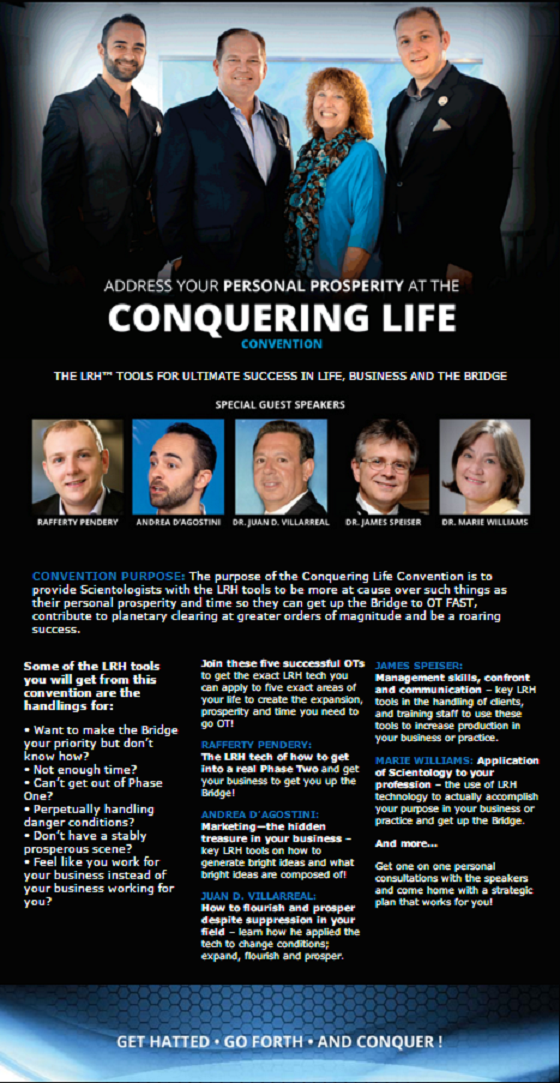 I wonder if this illustrious line up will attract more people than Matt Feshbach's super convention on how to succeed in life. Here is a photo posted on Tony Ortega's blog yesterday of that convention. 21 people. The vast majority of whom appear to be from Taiwan. Remember, this ship holds more than 300 passengers. That is an enormous fail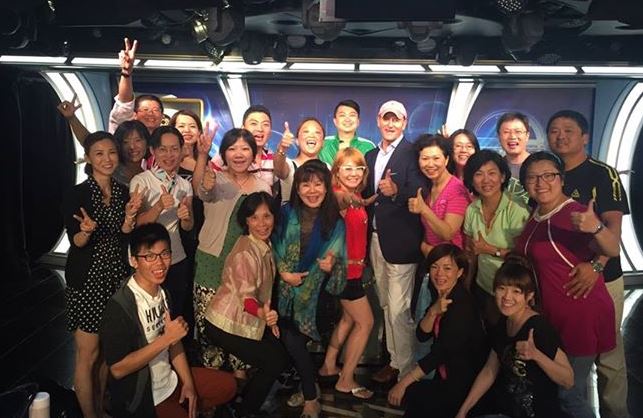 Need money now
More news from the Freewinds. Desperately trying to make some book commissions, the CO FSSO is pimping special Milano editions of DMSMH. FP must be really thin on the LackOfMonewinds…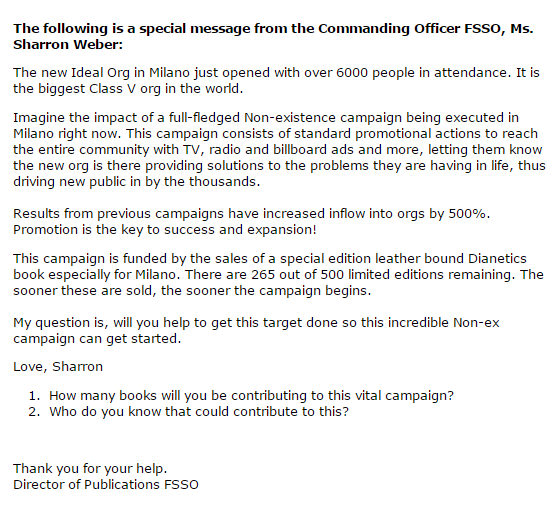 Whatever happened to that place?
Wasn't it supposed to have opened in the summer? Must be saving it for New Years or something so Miscavige can "announce it" at the event…
Didn't even read what the Twit of the Year had to say.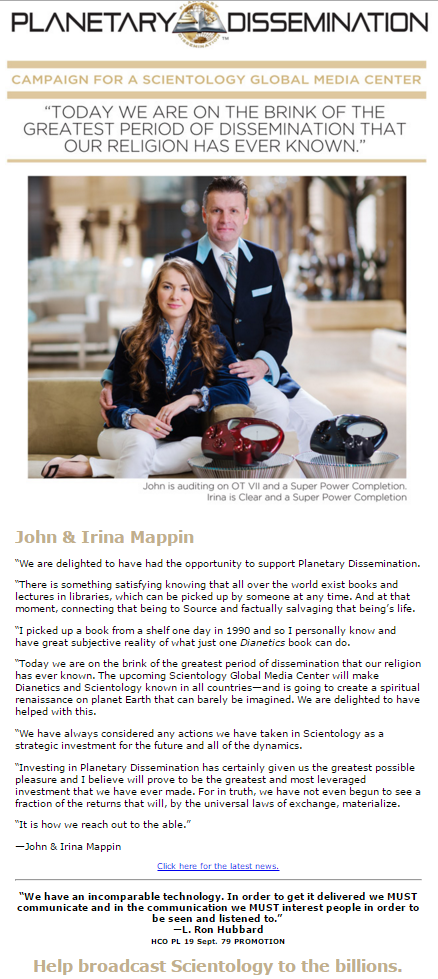 Tito?
Bob (as he is otherwise known) has become the single biggest Ideal Org sucker out there. He has probably now surpassed Bob Duggan — though I suspect he hasn't shipped any of his unwanted kids to Puerto Rico. Wonder who persuaded him this was so important?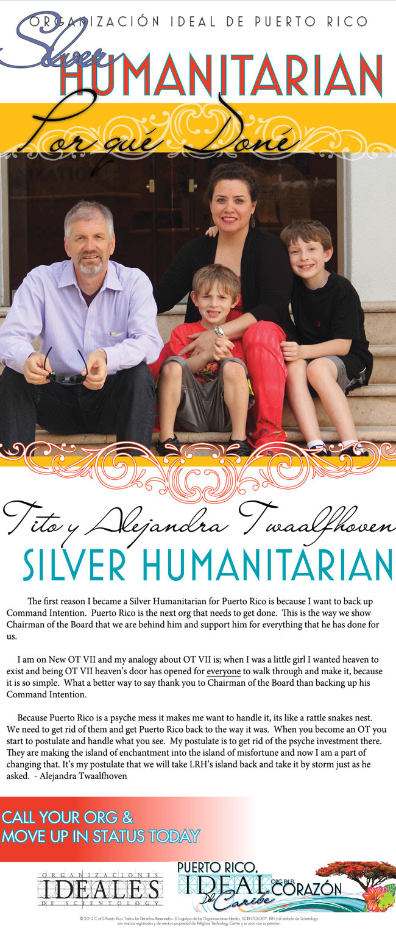 PS:
Finally, Happy Thanksgiving to everyone who comes here and posts comments, and also those who just read and lurk.
We all have much to be thankful for.
Programming note: Regraded Being has been given the week off to spend time with family. There will be no posting tomorrow (Friday) as we attempt to recover from over-indulging today.
Enjoy yourselves everyone. Even those for whom this is just another Thursday in November.