Quote of the century
This is utterly incomprehensible, but they put it out because, like "it's LRH so it must be good." What this has to do with "ideal" orgs is anyone's guess…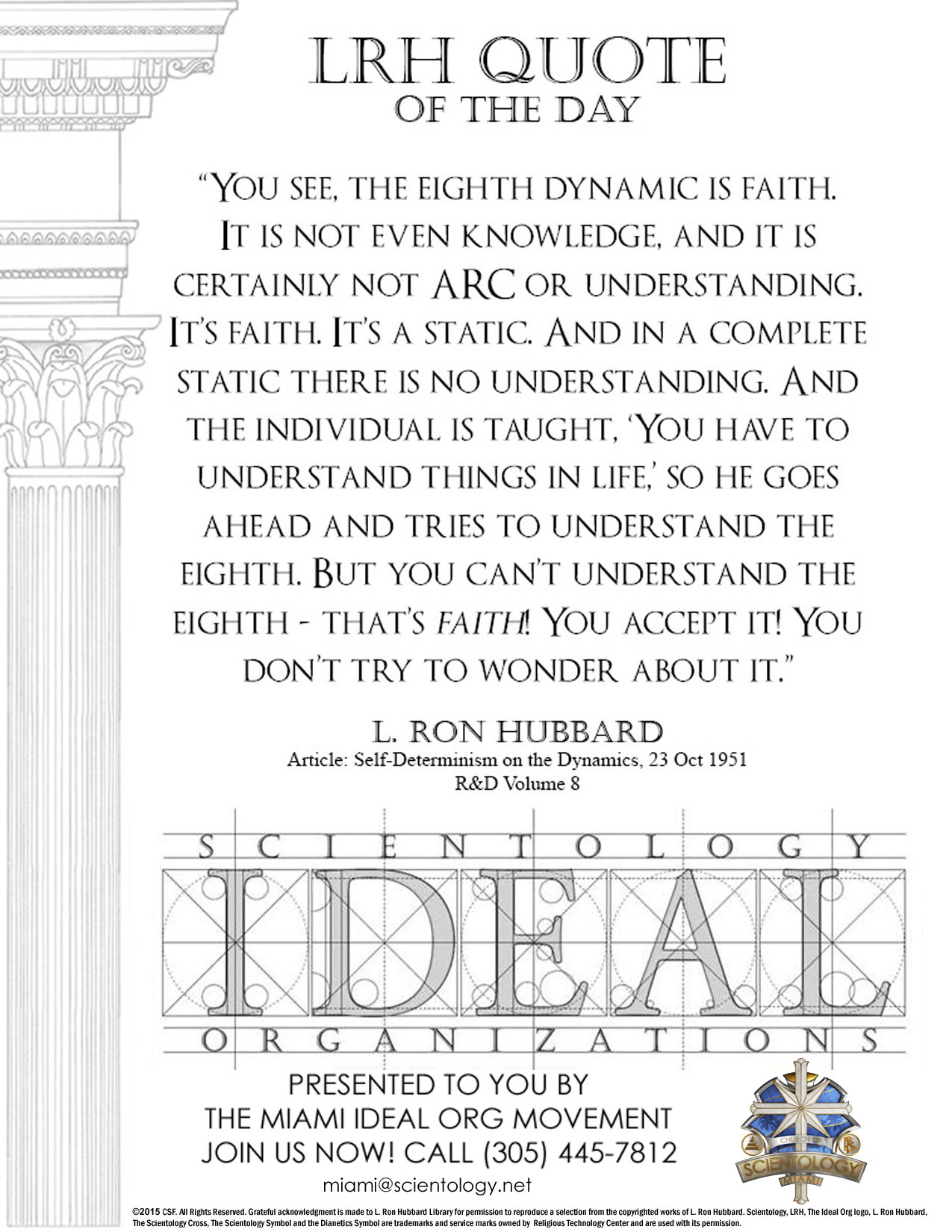 They are going to "eliminate" the pot "scene" in Colorado
They are going to Clear the planet sooner than they will accomplish this clearly hopeless objective.
Dear All,
Our Truth About Drugs outreach is a critical component to the plan for reducing and eliminating the pot scene in Colorado.
When people do not have the truth, they believe whatever anyone tells them.
We are using any and all comm lines to promote the truth.
Join us! Find out what is happening and what you can do to be part of it. Your comm lines are important!
Come to the OT Committee meeting Monday night at 6:15 and stay for the TAD meeting right afterwards at 7:00. Find out what's going on and how YOU can also DO SOMETHING ABOUT IT!
Get your questions answered and be part of the game.
It's fun! It's exciting! It's rewarding! It's a big game! Play it!
Sue Anderson
What a diet…
No calories in postulates. But they don't have much flavor.

Albuquerque Pirates
See, handing over your money expands you as a being…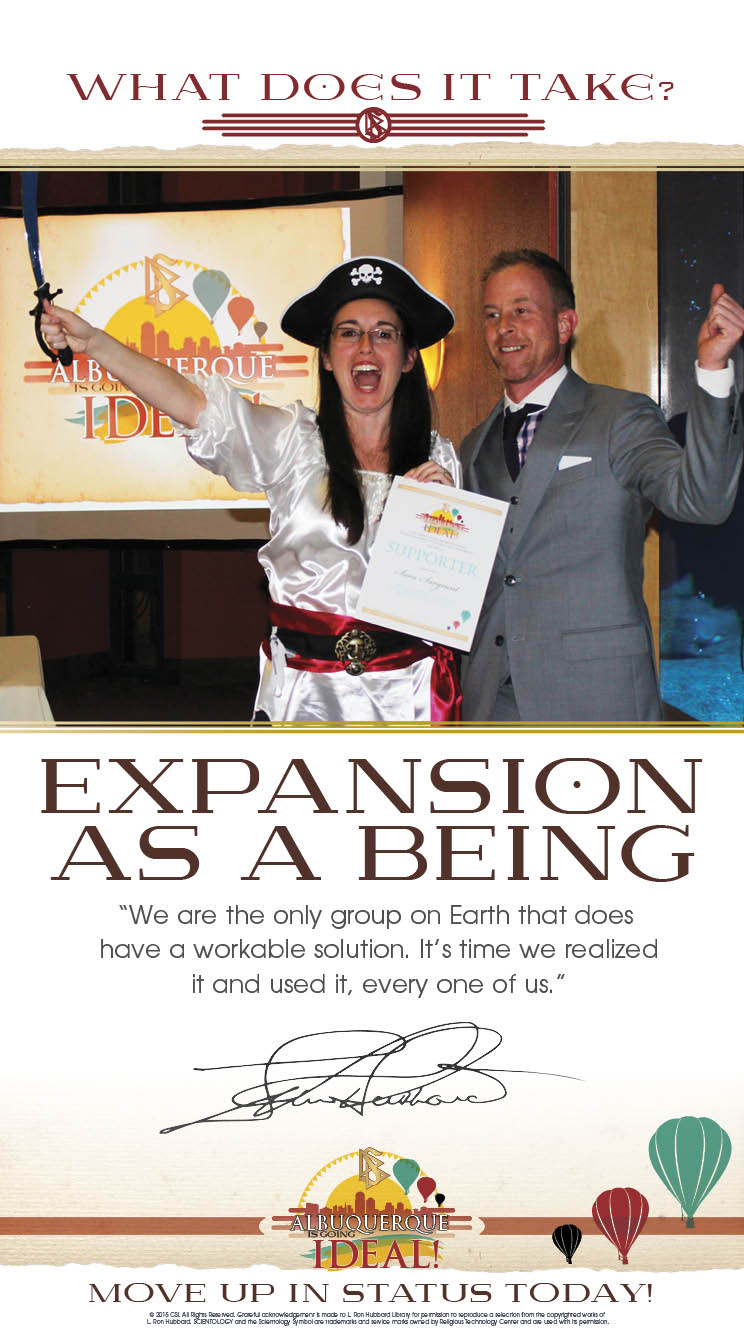 It makes you courageous (or foolhardy)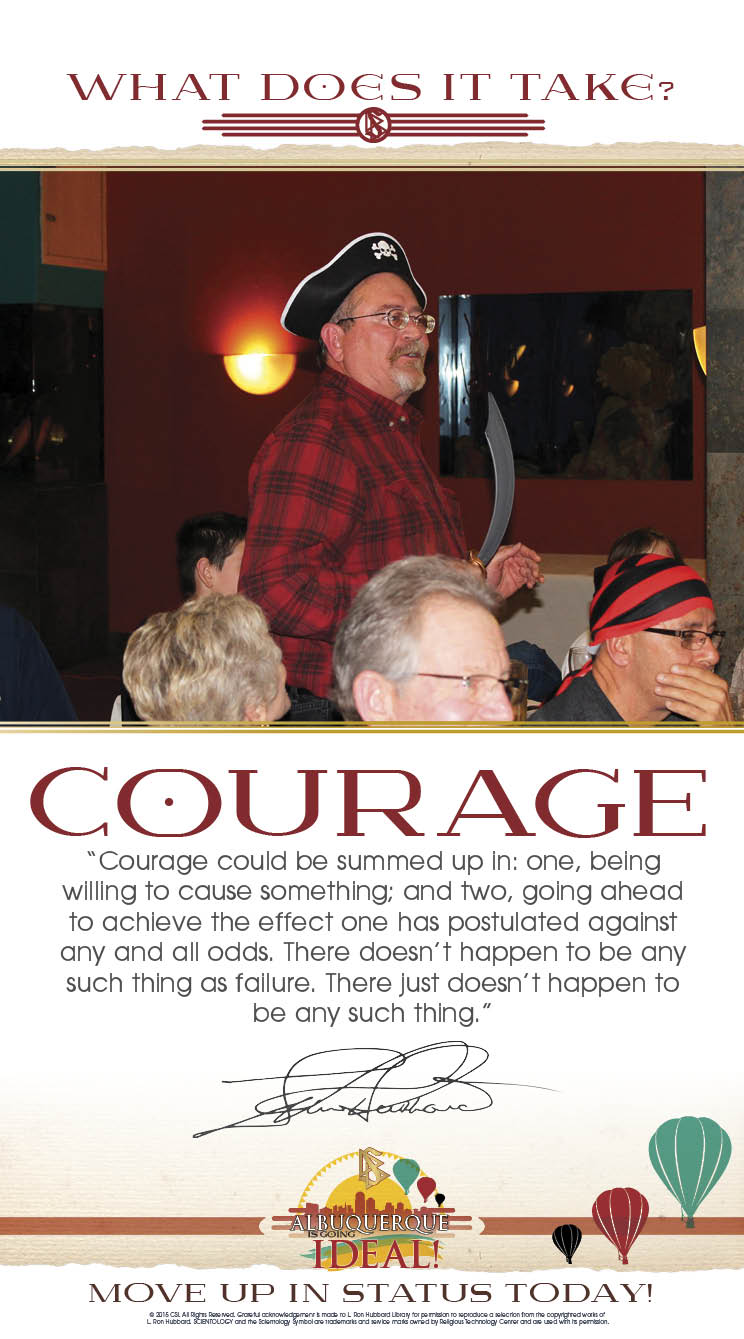 And the kids all join in too, handing over their piggybank savings to be "part of the team."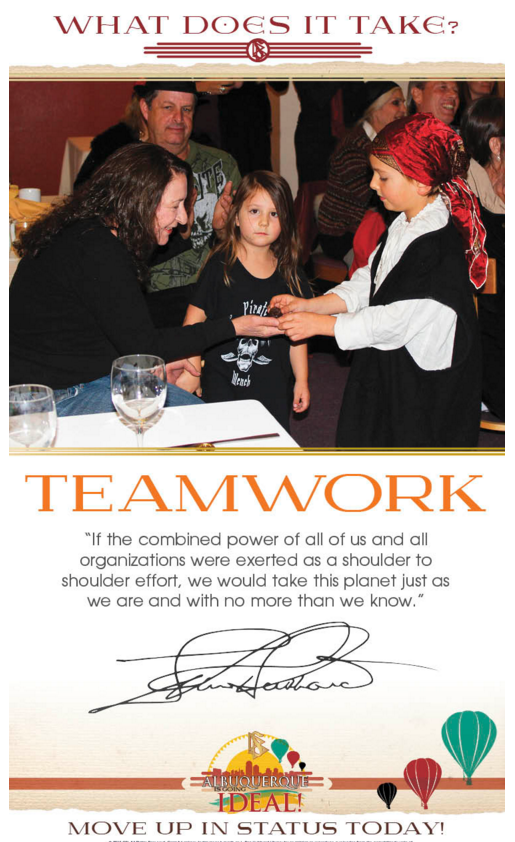 Moneywinds
You have the right to be prosperous…
Step 1: Steer clear of the Moneywinds
Step 2: Repeat Step 1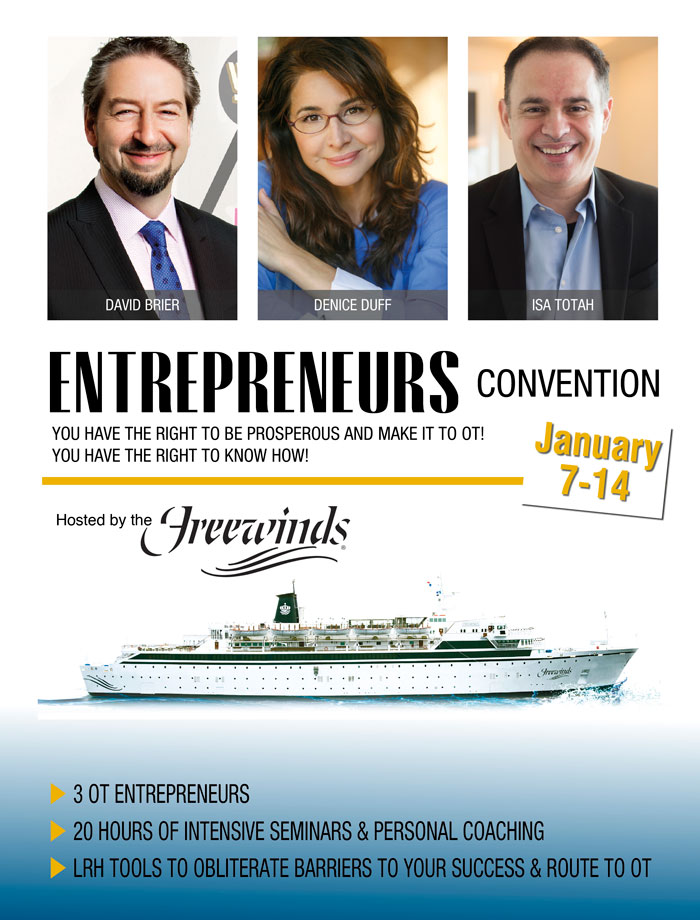 Come let us adore ourselves
Promises, promises
However odd it is to be giving LRH XMas gifts 30 years after he died, when scientologists don't believe in XMAS, it is even odder to promote giving a gift that isn't going to happen. But hey, any excuse to squeeze some bucks is a good excuse.
Sort of like me announcing I am giving my long deceased grandfather a Gulfstream jet (I should have it bought really soon, as soon as some people give me their money…)
And by the way, how is that "new civilization already on it's way" coming along in Denver? Las Vegas? Dallas? Seattle?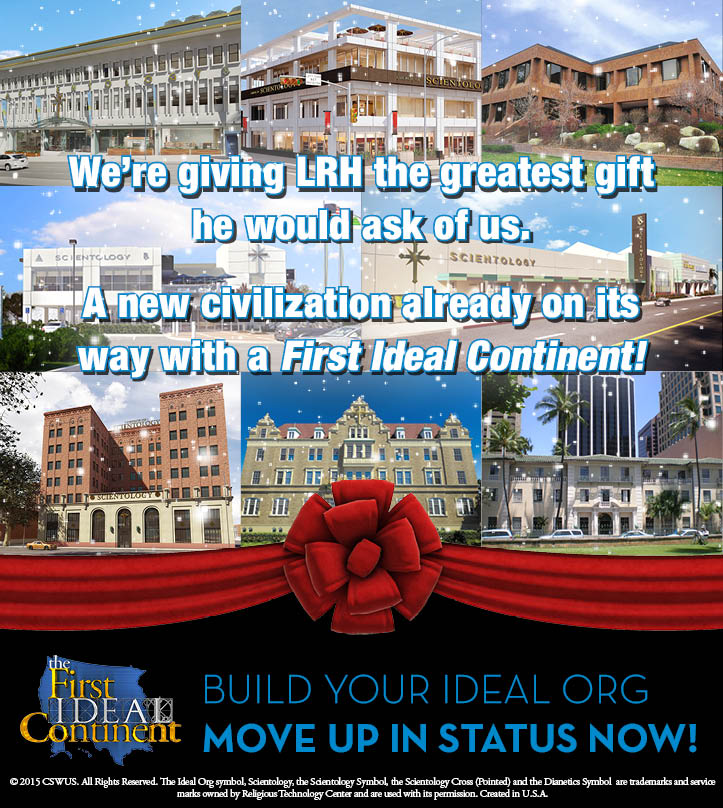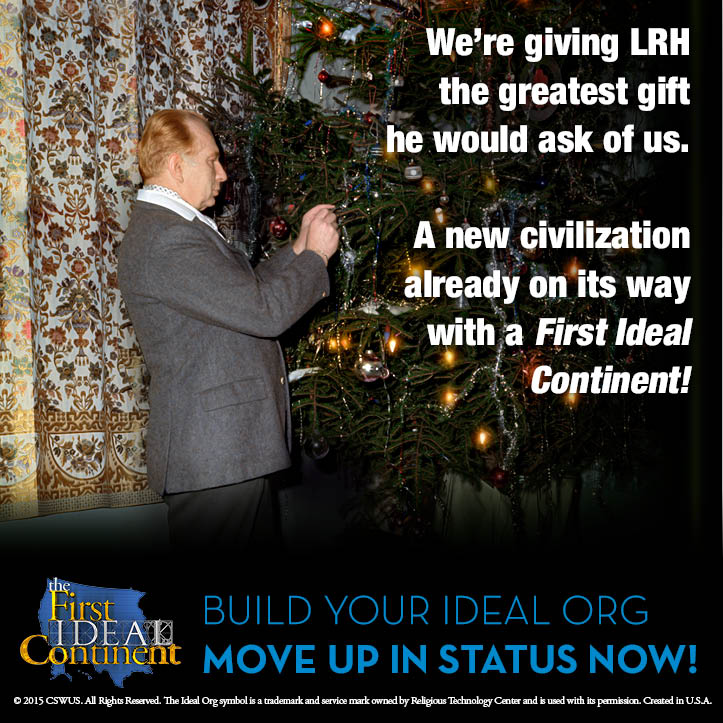 Applied Scholastics is NOT scientology
They just show up for "graduation."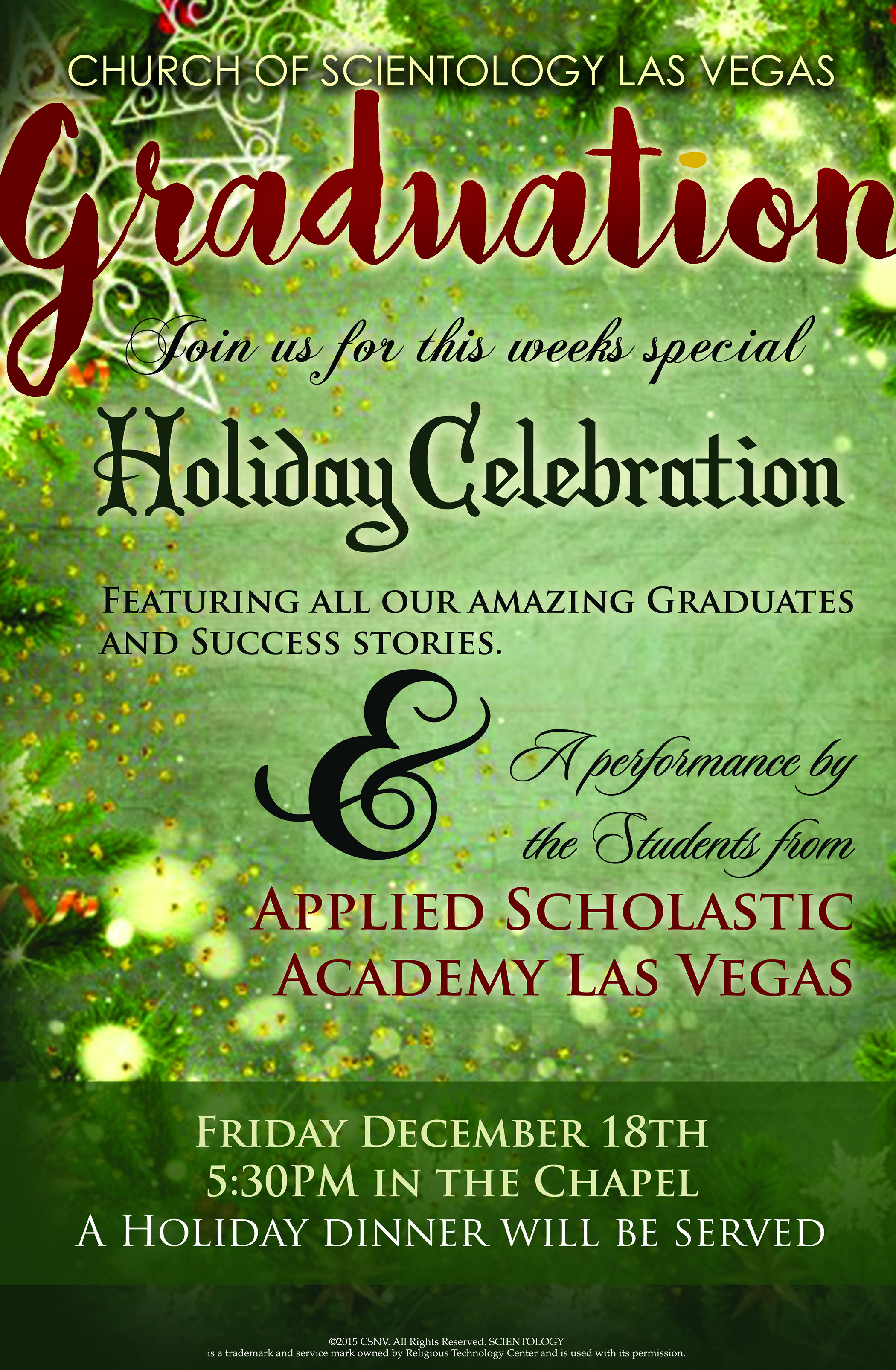 Big old sucker
We just saw "Tito" as the favored son of Puerto Rico. Now he is Albuquerque hero (and they "won" the money grubber game this week too — see below). Wonder if I could interest him in the Gulfstream idea?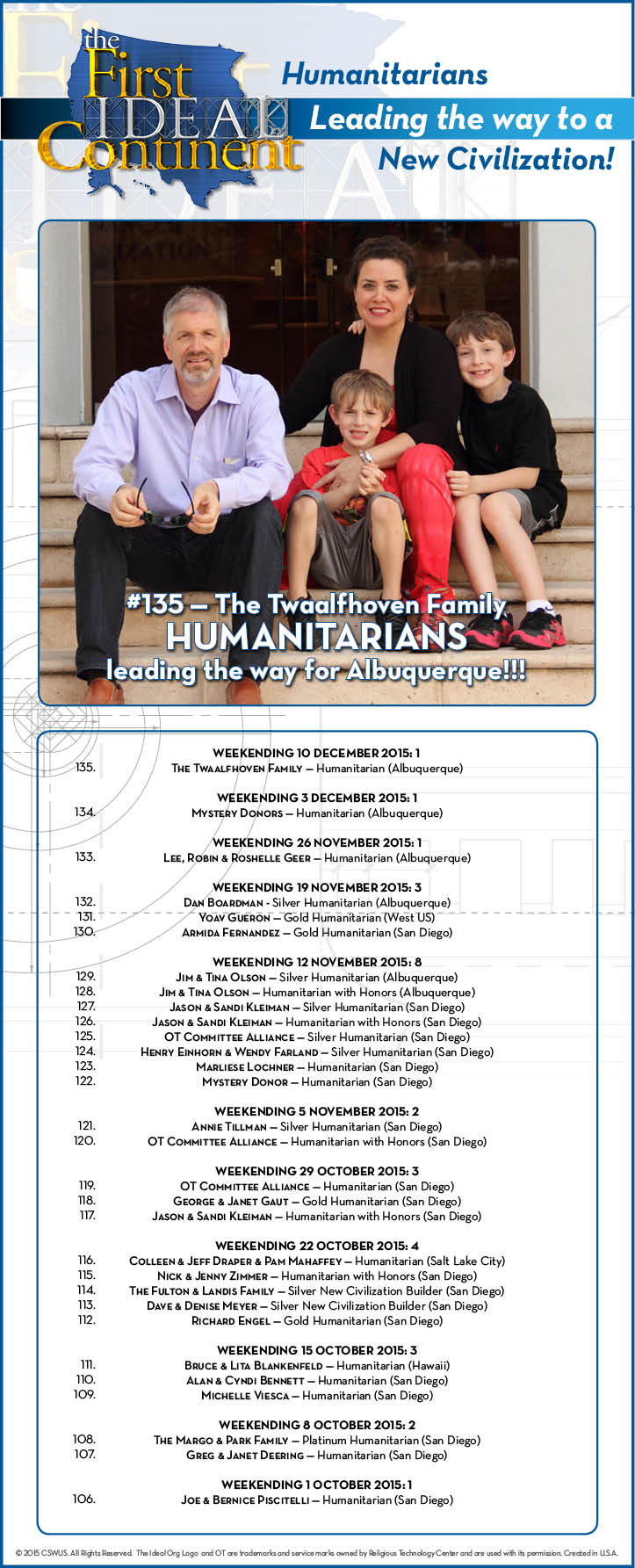 Here you go — the latest "Albuquerque" Humanitarian… How come they show pictures of other people instead of Tito and family?

It's Epic
Really.
They have to come up with some new words for all of next year's events.
Here are some suggestions: Heroic. Splendiferous. Fantabulous. Glorious. Divine. Elysian. Incandescent.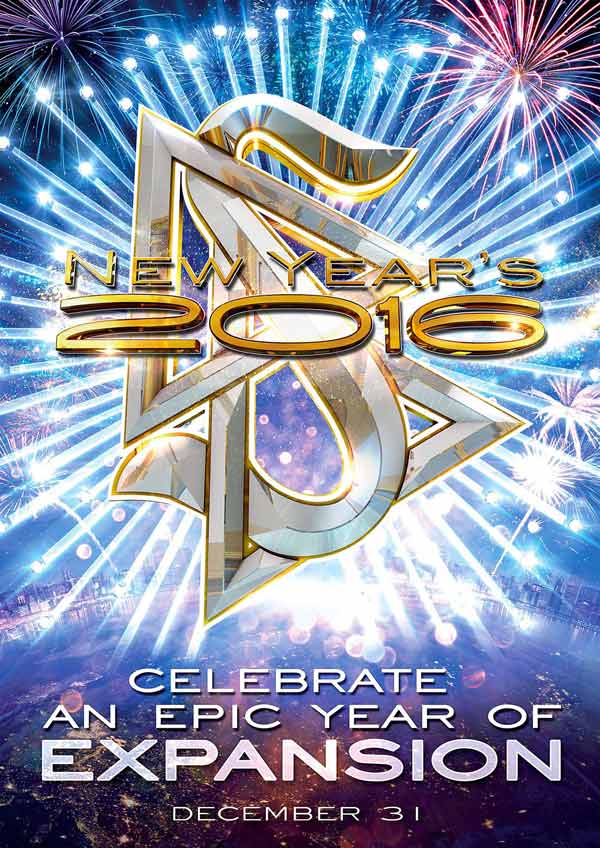 Nothing at all
Same old reg til you drop then reg some more.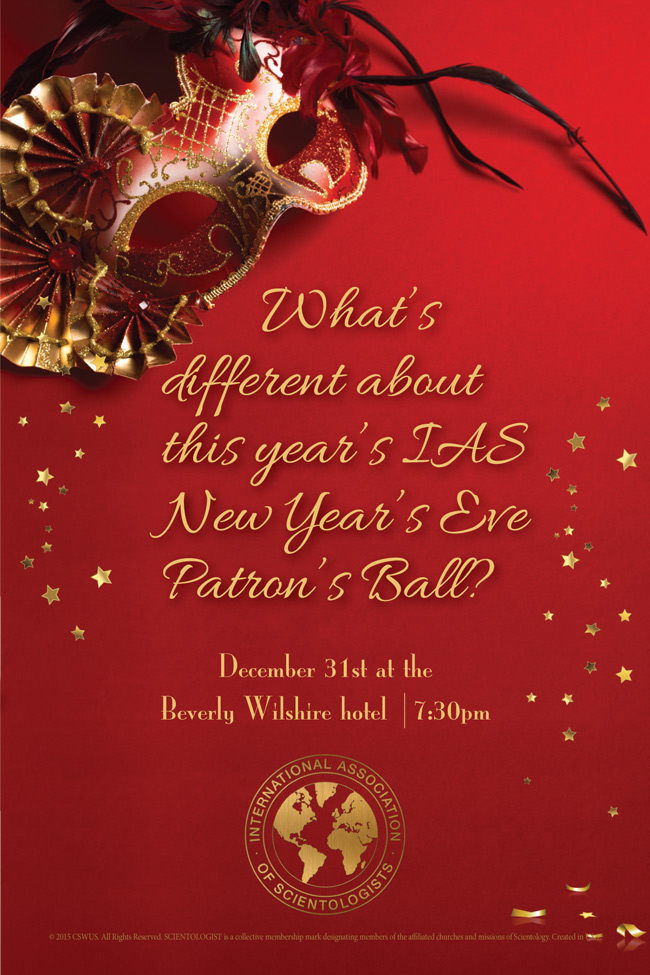 No, you will sit where you are told
According to how much you have given and how much more we think we can get out of you at the party…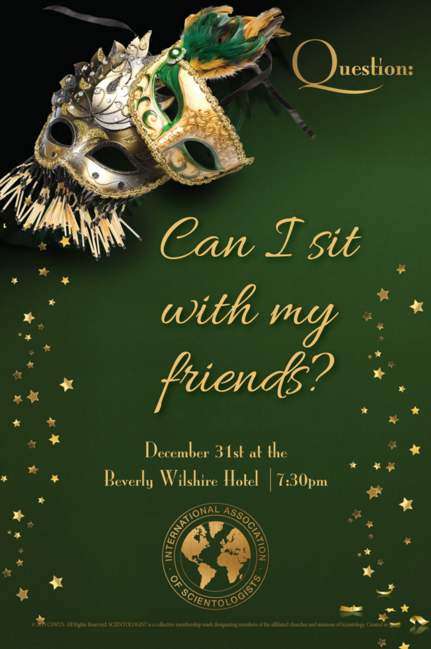 Get 'em while they're young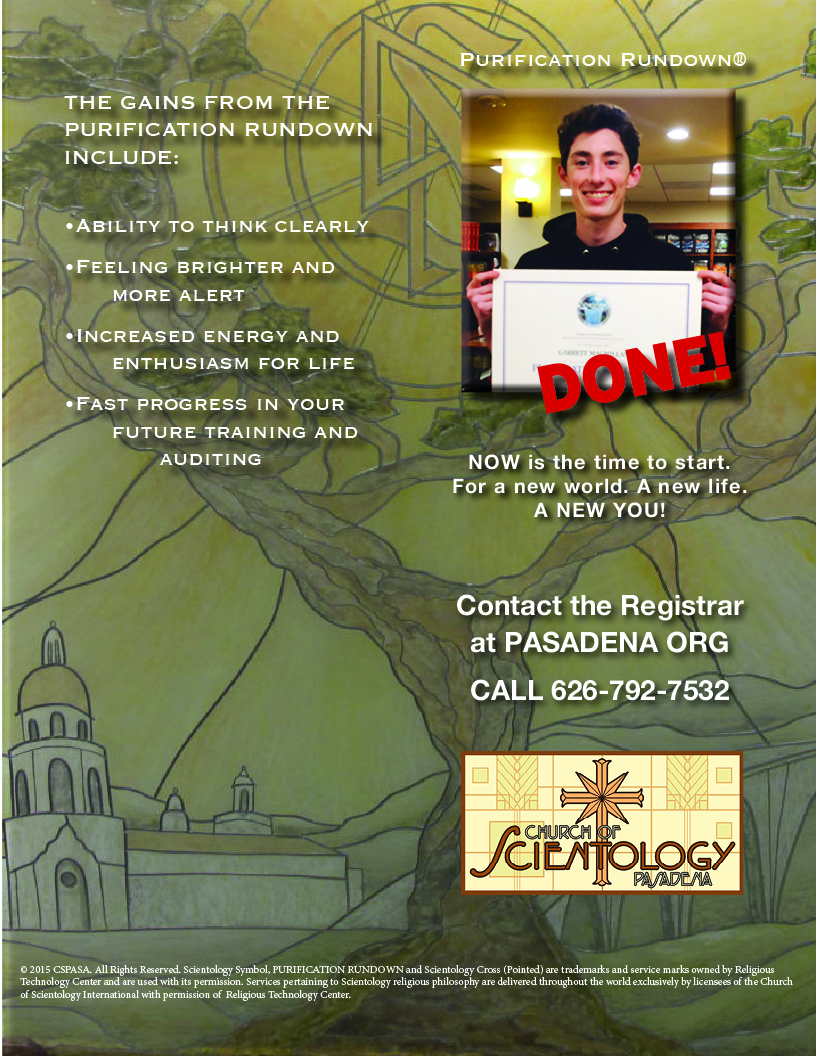 Good Old Uncle Sam
We hate him the rest of the year, but he comes in handy extracting money at the end of the year. Other churches roll out Santa Claus to hand out gifts and good cheer. Scientology calls on Uncle Sam to threaten you with pointed finger to hand over your cash.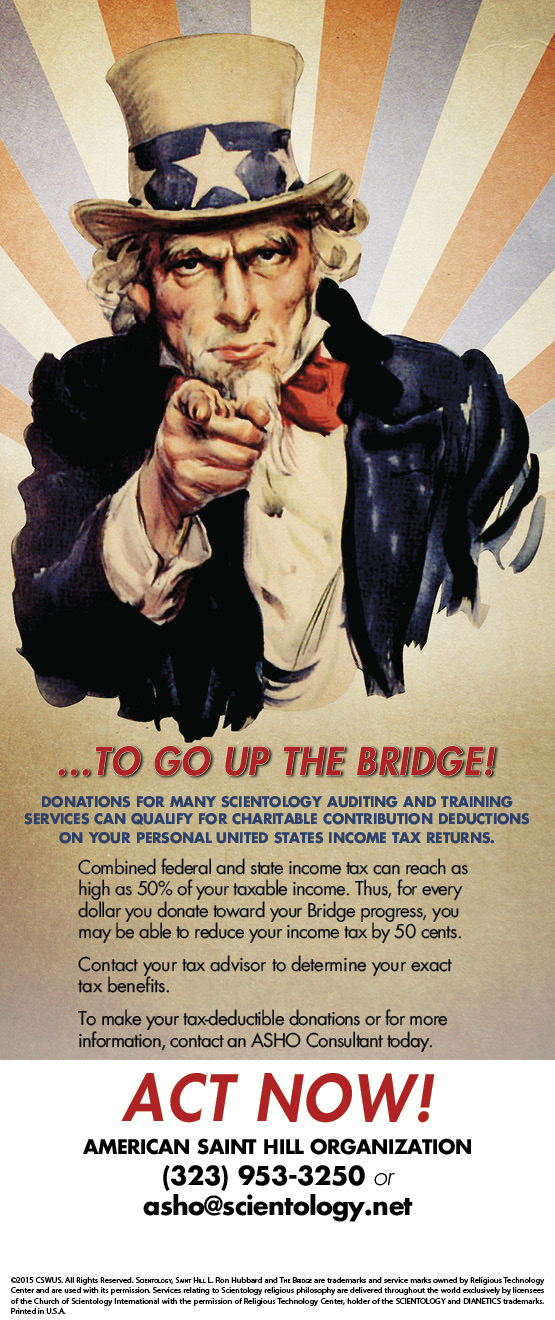 At least this one isn't an angry finger poster…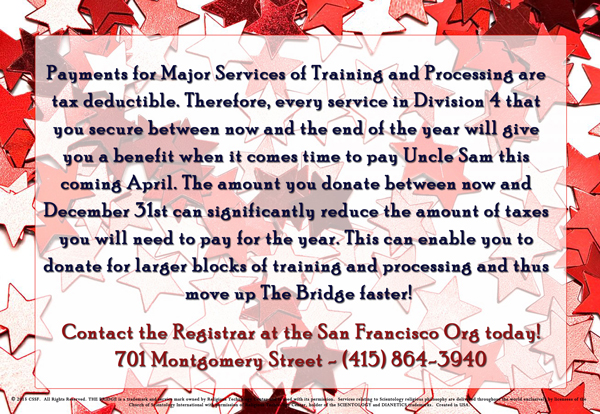 Nothing commercial to see here…
Move along, move along.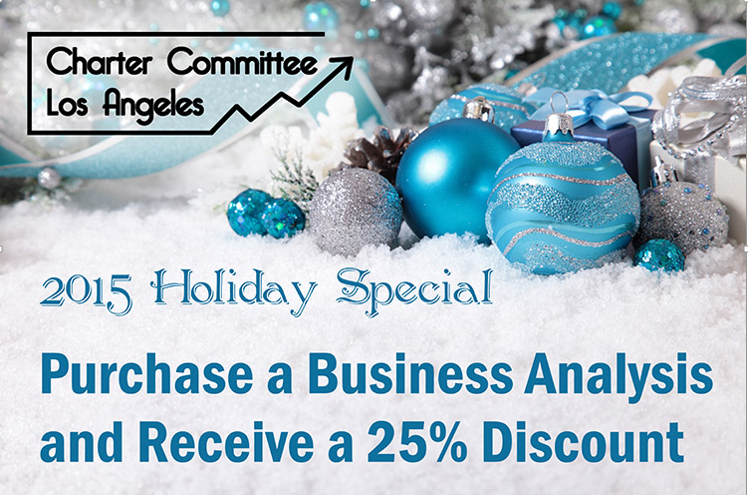 Spend your XMas at the org….
Absolutely the last thing in the world I would want to do.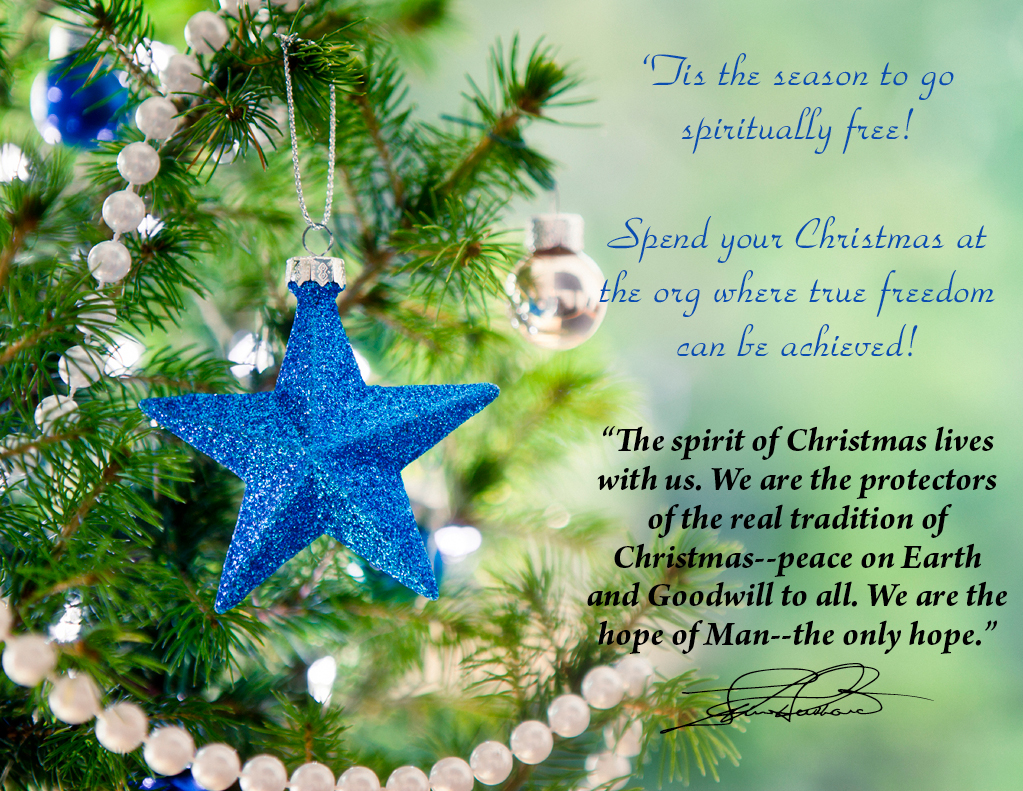 Get 'em while they're young II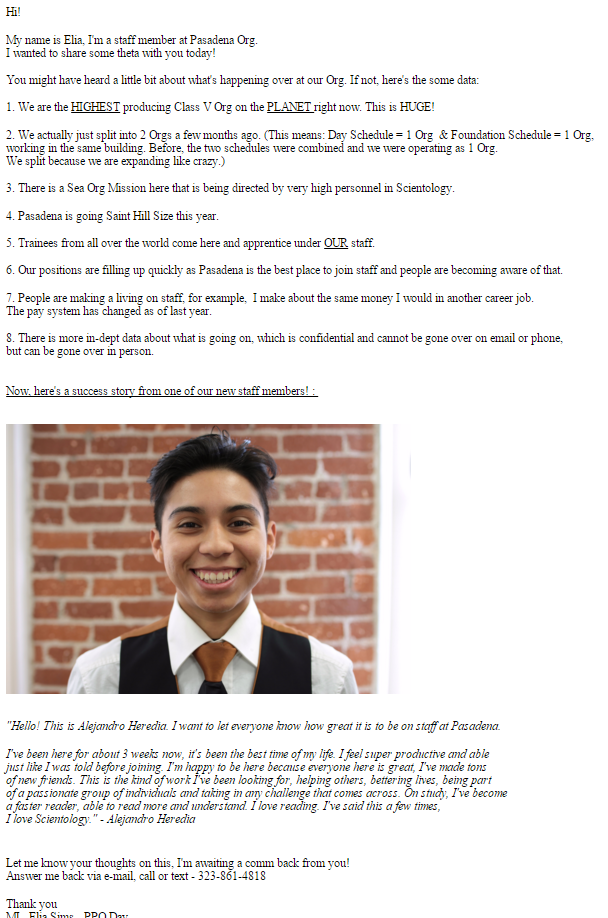 Tampa Matchmakers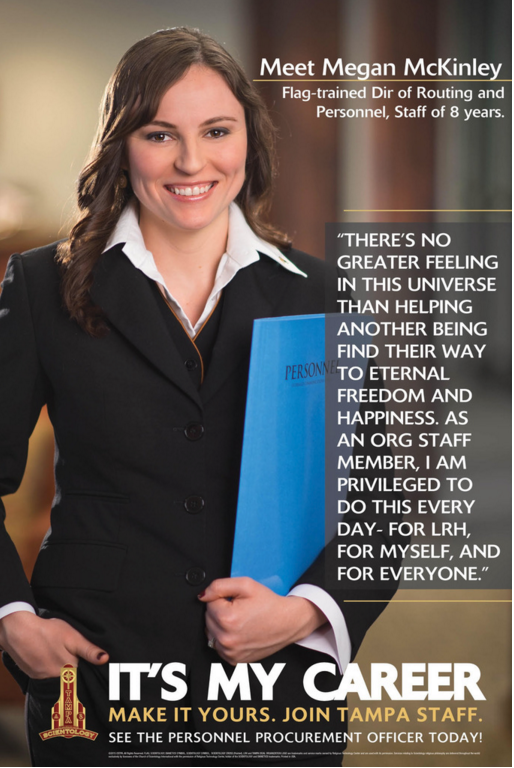 Be the first…
Oh come on, they have been showing this ribbon yanking video all over the world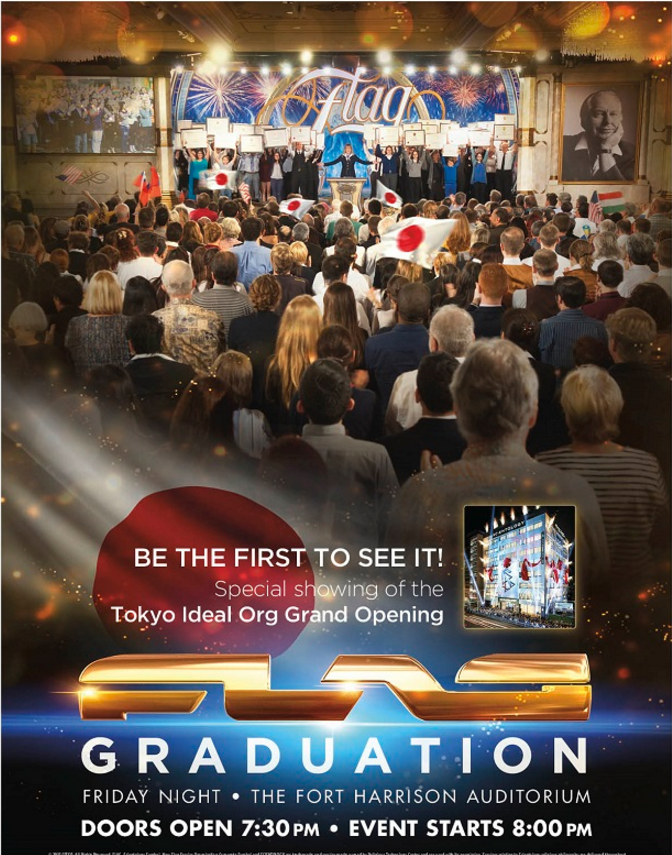 The gift is a packed out org
Special deal. Obviously we are empty the rest of the time, but we are begging you for a gift. Just come in for a single course period.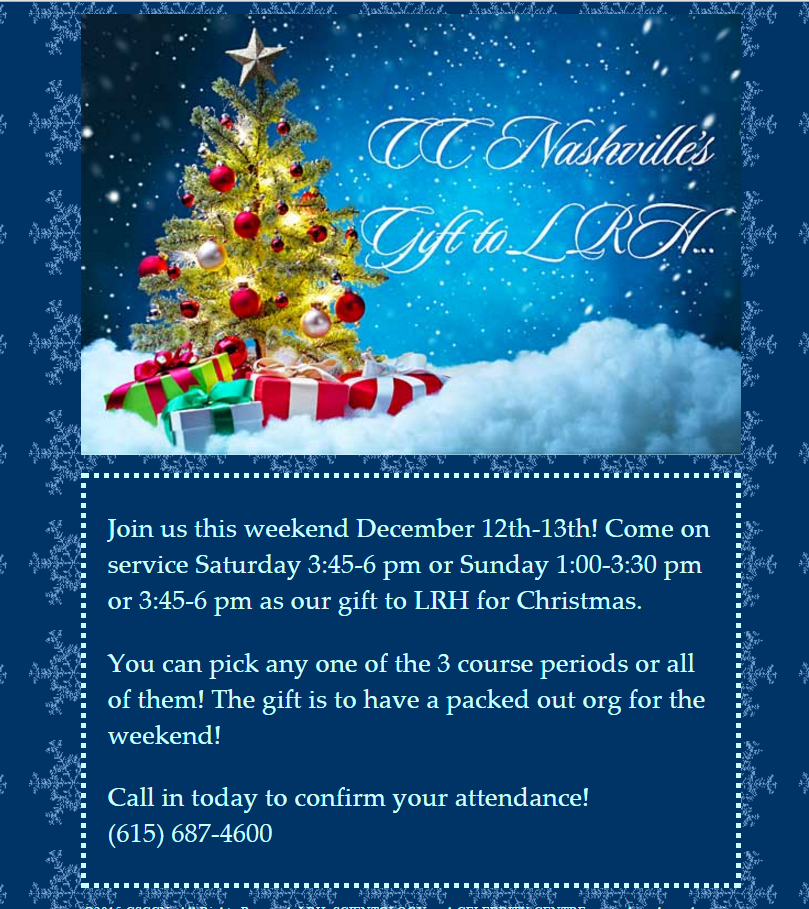 Crass doesn't begin to describe it
"The Christmas bonus season" — the time when a percentage of the org GI is allocated to staff bonuses.
Contact your reg, give money and make our Best Christmas Ever