Magic in Orlando
All they have is an empty thermometer and ONE person to suck money out of? This is beyond "wishful thinking" this is outright delusion.
Recently "back on OT VII"
Wonder where he went and why? Such a strange thing to promote. Those are the question I want answered.
A "Very Senior Executive"
They don't have a name?

Doomed to failure
Can you imagine two sorrier excuses for "ideal" orgs than Buffalo and Cambridge and they are "teaming up" to "complete" the Toronto continental org? Other than LA Org and NY, the only org in the world that did not have to buy a new building to be allowed to call itself "ideal." Three losers combining doesn't a winner make.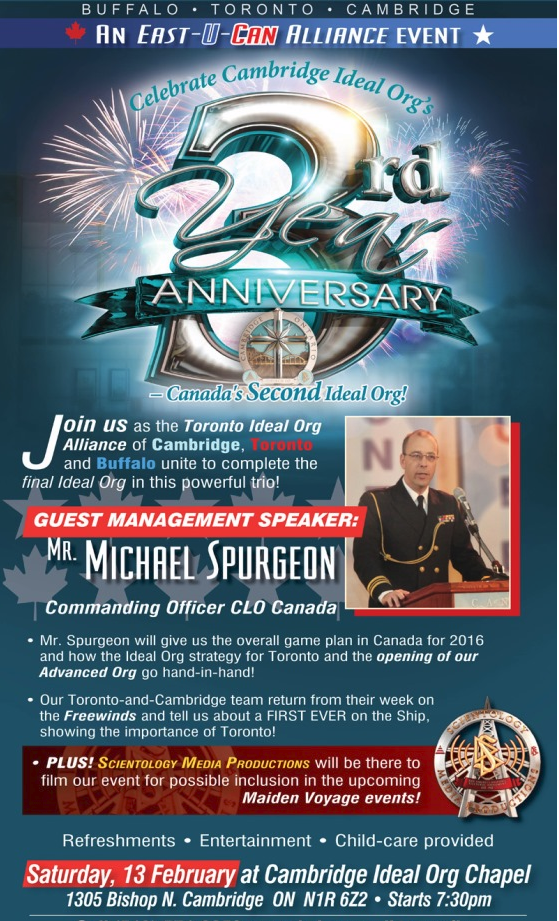 Dress Code
British military? They truly are Dad's Army (reference to a British TV comedy about the Home Guard in WW II)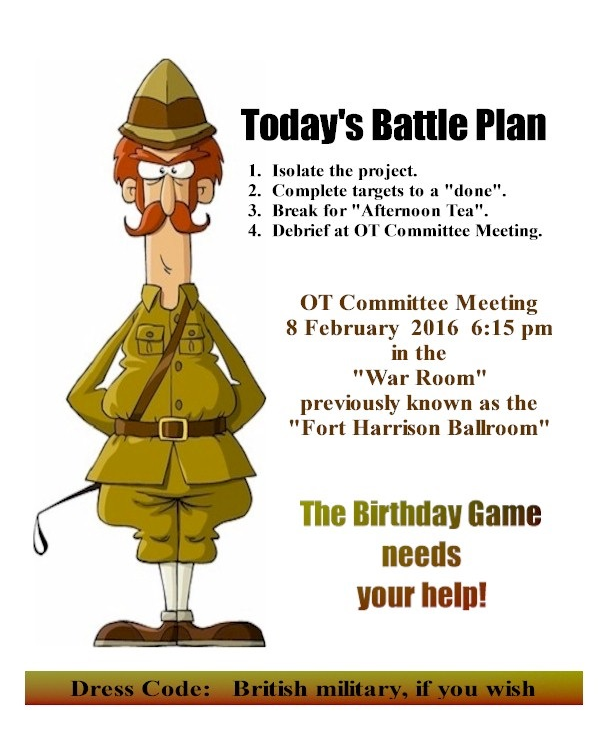 Scrambled Mess
The Freewinds is holding a seminar at Flag conducted by the head of the Clearwater WISE Charter Committee on "OT Hatting" which is apparently the difference between mediocre and incredible success. Dan Sherman couldn't make this stuff up….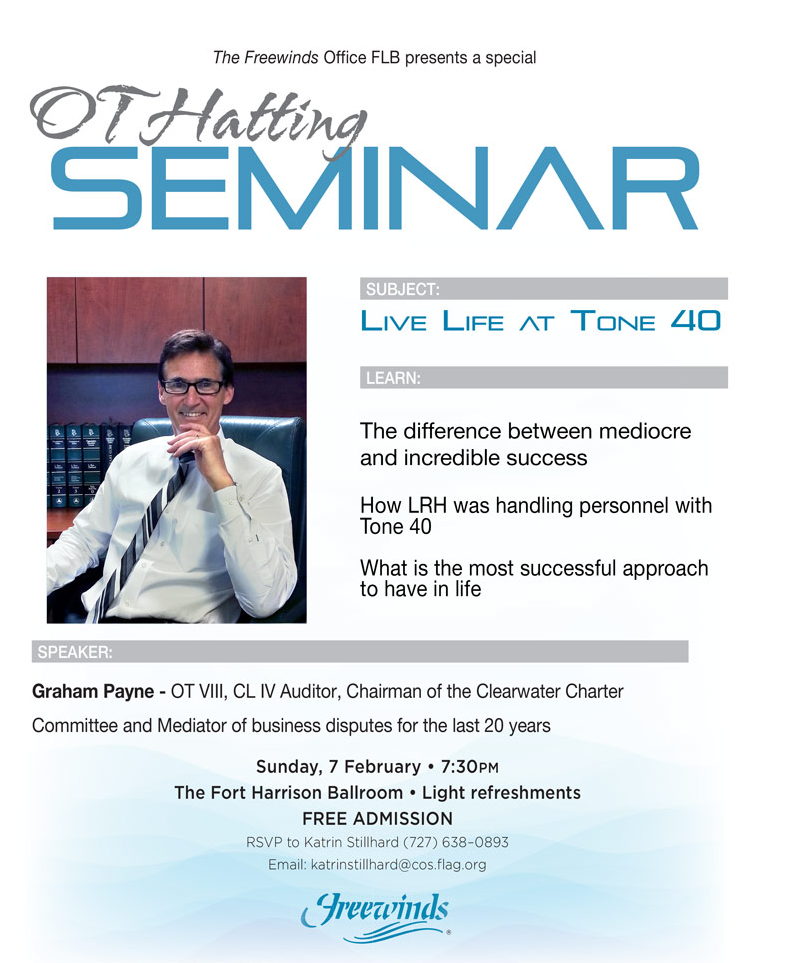 A "One-Time Presentation"
Every org on earth has been playing this every week. I guess this is another term that will join "monumental". "epic", "watershed" etc in the scientology dictionary with a common definition "it does not mean what it says, we just think it sounds impressive if we add it to our promo."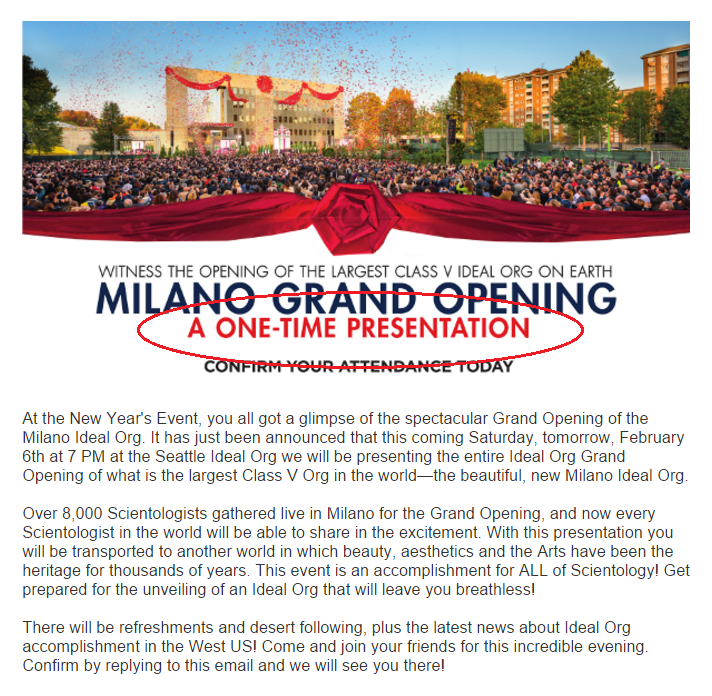 Total Freedom and sky-high OT ability awaits you
Mind-numbing hyperventilation. Promising the world. Delivering delusion.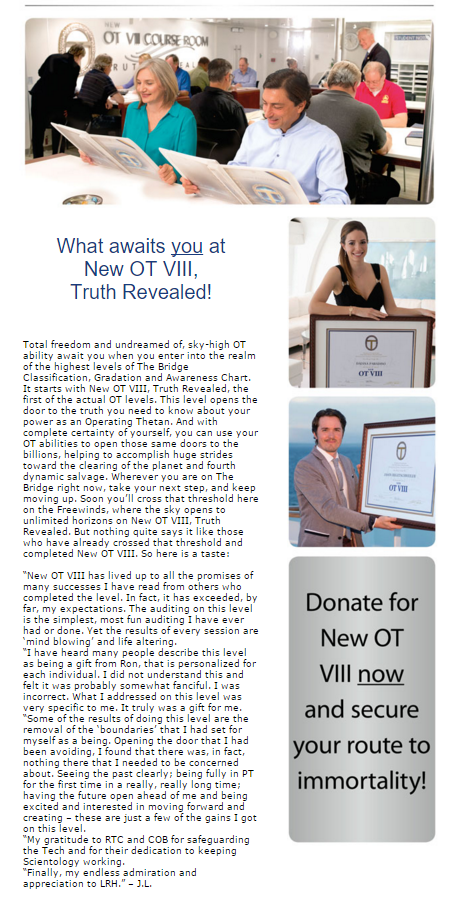 Class IX C/S trained by L. Ron Hubbard on the Apollo
Well, that is really interesting. There was no Class IX C/S when L. Ron Hubbard was on the Apollo. That was invented many years later to designate a "NOT's C/S" who did not have to be a Class 6 or Class 8. And in today's GAG II world, she is actually not a C/S at all.
But it's good to know that they are offering a "gourmet lunch" though a bit of a bummer than seating is limited. I imagine they are expecting at least 3 attendees….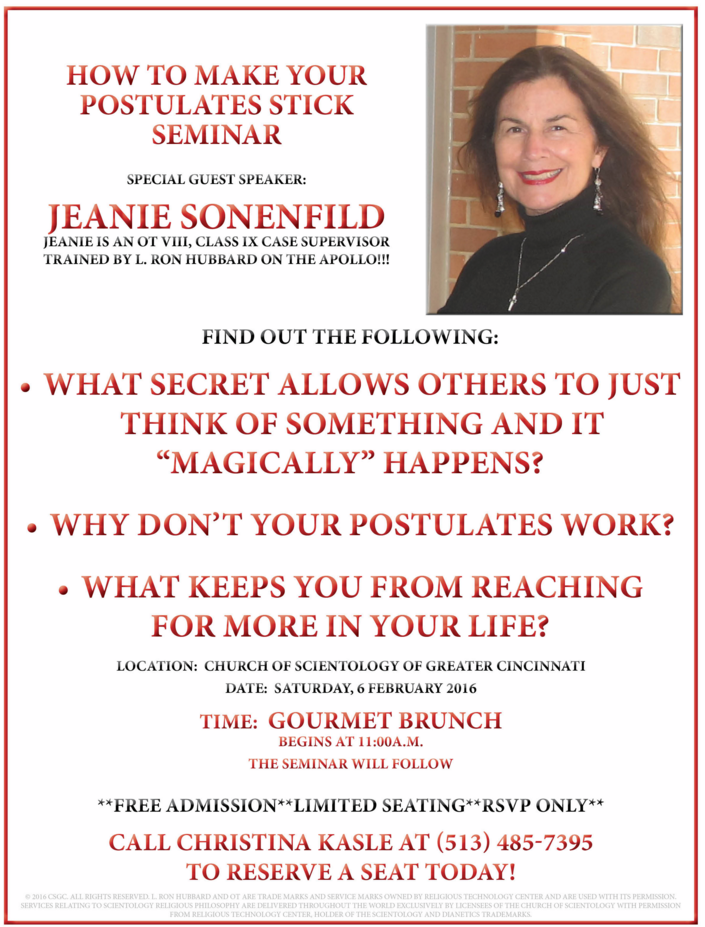 Speaking of Class IX C/Ses
Whatever happened to Angie Laclaire? A Golden Age of Tech Snr C/S CC Int and star of stage and screen. Now a tours reg in Sacramento?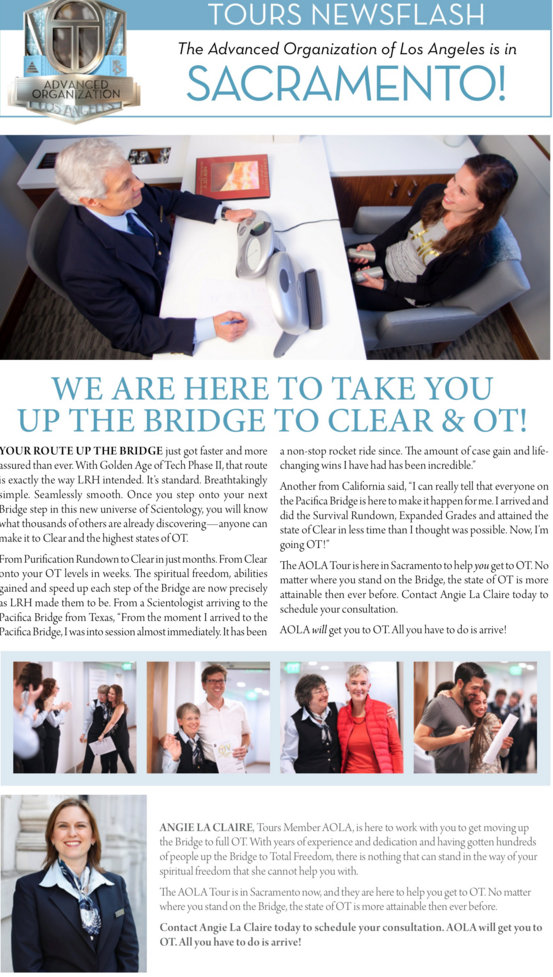 Mighty My Mammy
19 years on staff and not even Clear.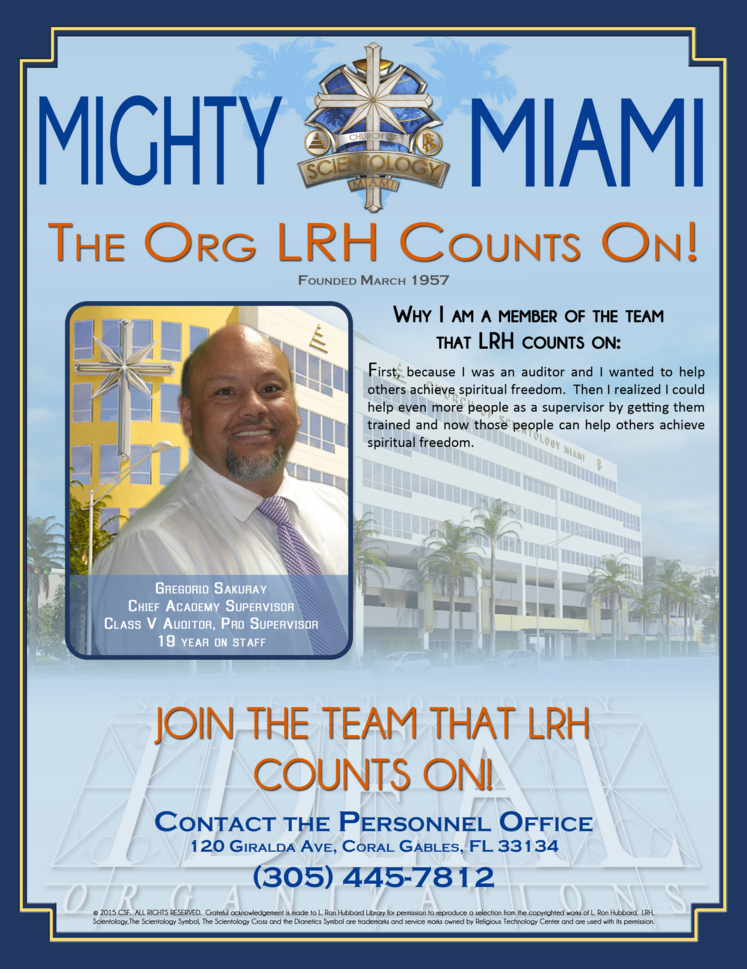 UP UP UP. Ho ho ho. Hee hee hee. Hah hah hah.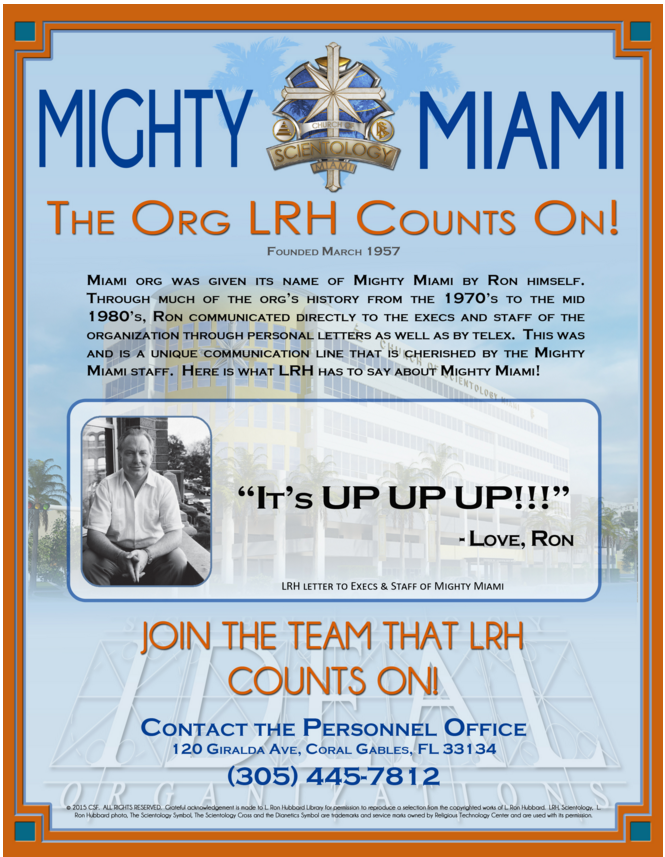 This is NOT good news. Not if you have noticed how long these CF filing projects go on in other orgs…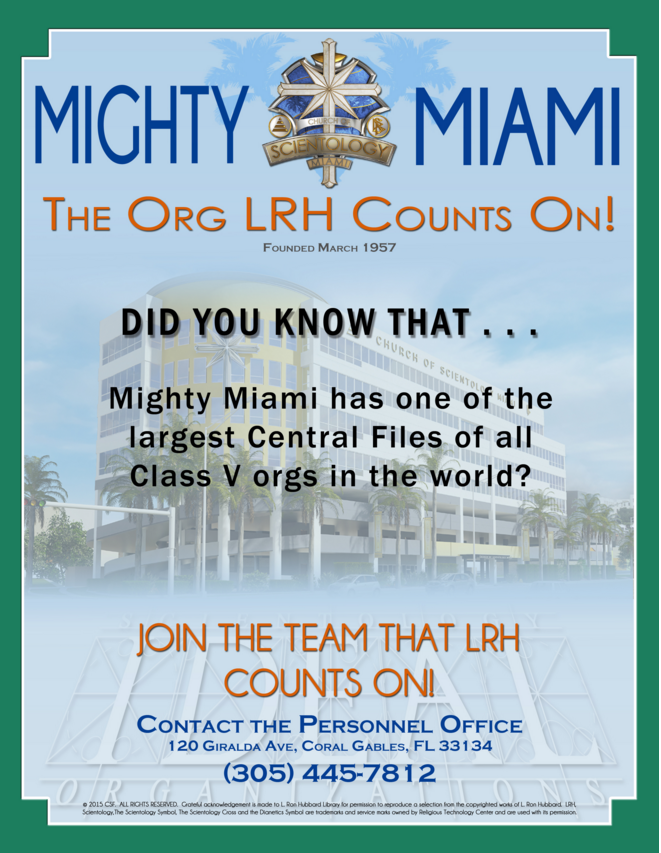 Oh-oh. How timely…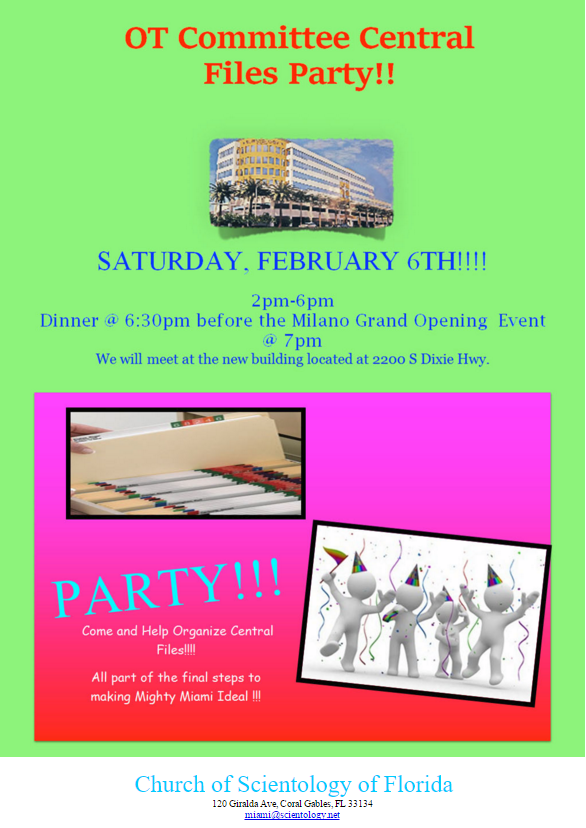 Blast from the past…
HAPI has been strangely silent for some months. But they are coming back to life. (Awfy is "awfully," irn bru is a soda "Scotland's second drink")
Unveiling a canny "master plan" to have the ideal org done in a year (when they haven't gotten anywhere in 13 years…)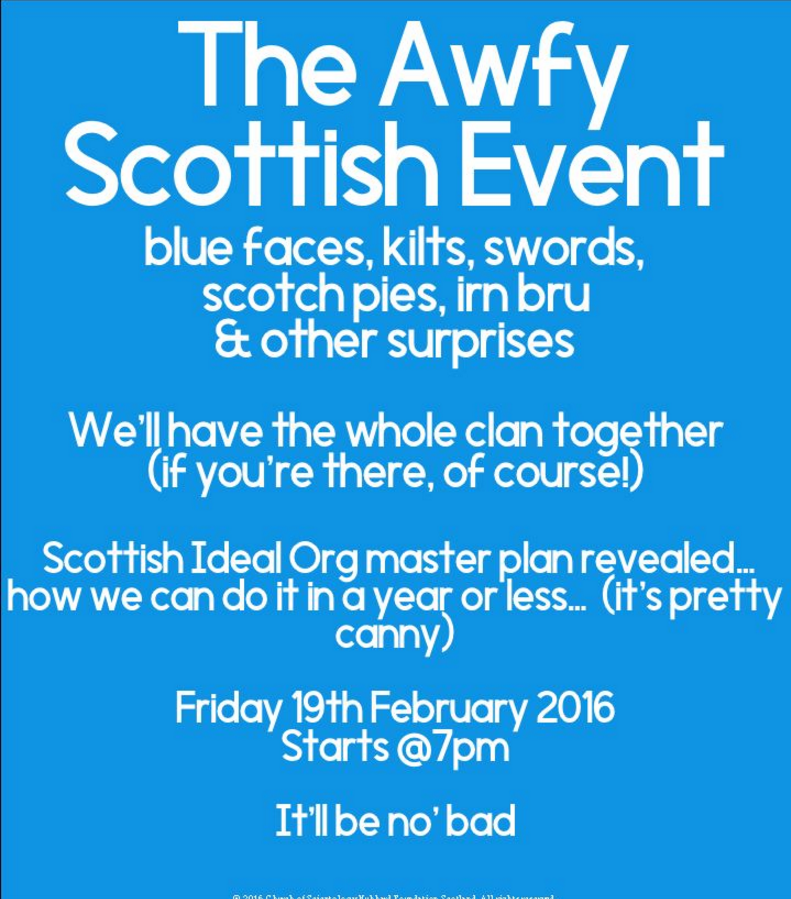 Independence Day?
The ginormous Valley space ship is going to aim its death ray on the one-time only replay of the Milano ideal org ribbon yanking?
This week's "Weird Poster" award winner.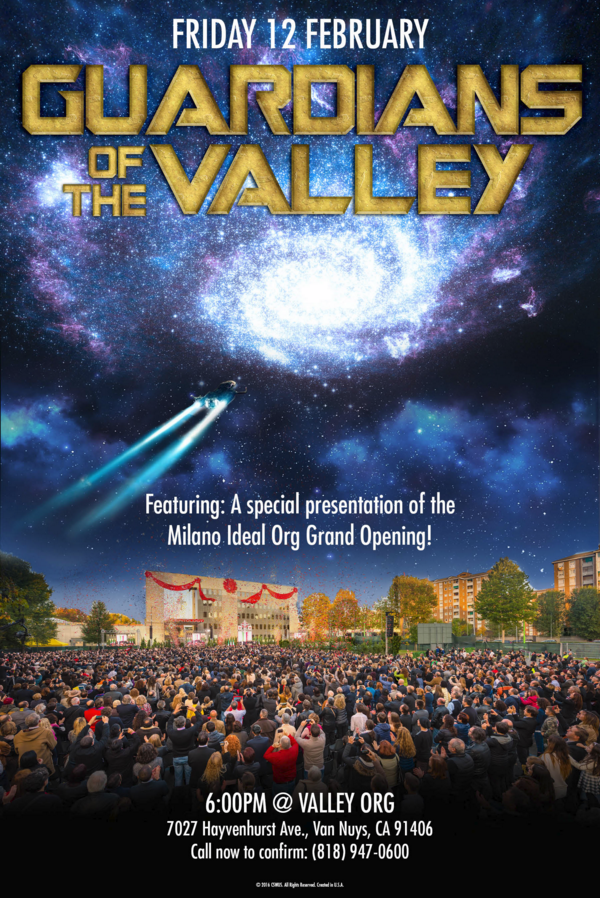 To dream the impossible dream…
Like the line though "after being in the bubble of Flag" [click on it to enlarge]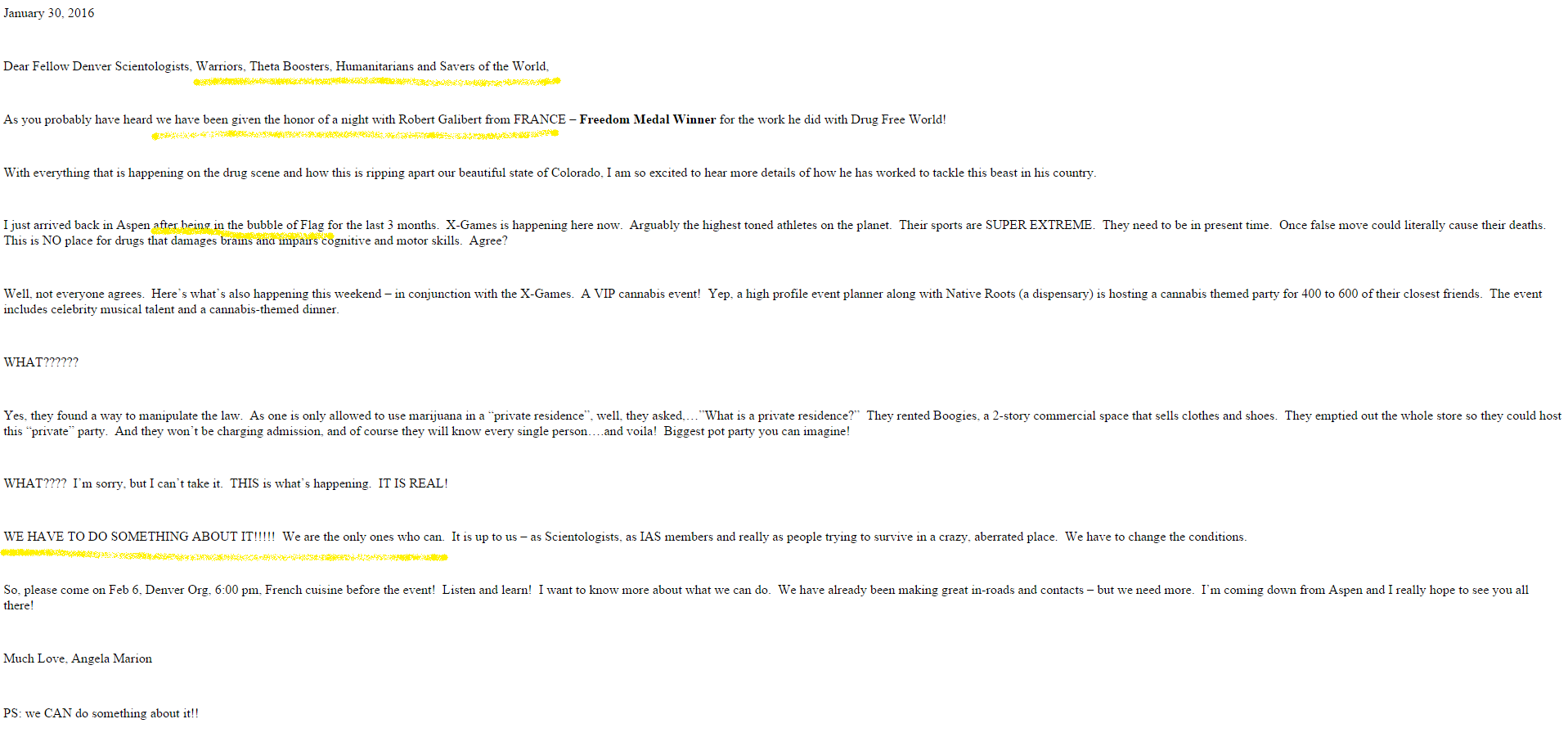 Grant Cardone for President!
No comment.
Nasheville [sic] is coming to town
The last event Atlanta promoted didn't happen. Wonder if this one will?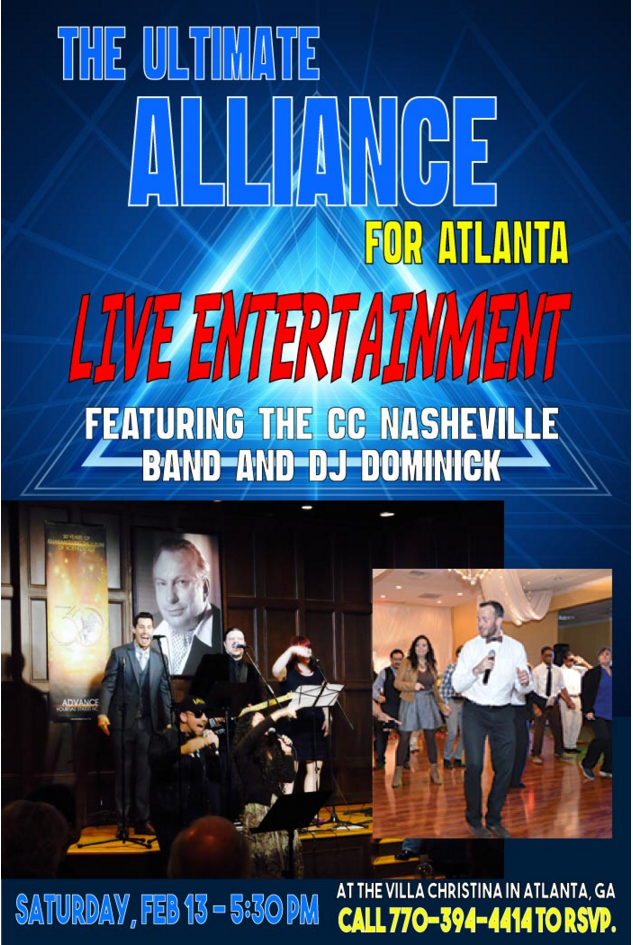 Kaye Champagne has backlogged filing
Reached for comment — she stated she was fully behind COB's ideal program for idealiness and she just wanted her office space to be "ideal" so Mr. Miscavige, the ecclesiastical leader of the scientology religion ™ would be proud of her.

The end of psychiatric abuse is becoming a reality
How do we know? Michael Roberts says so. All it will take is some more of your cash… Well, all of it really. Right now. He has a lifestyle to maintain…