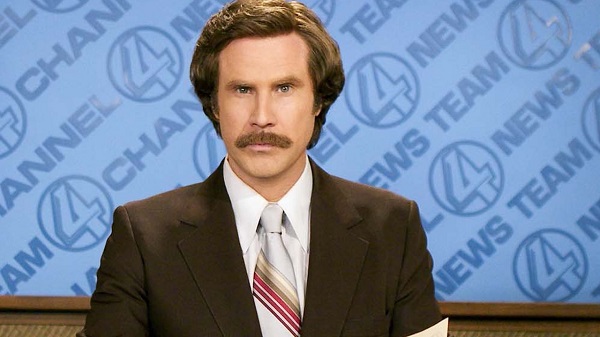 Somewhat abbreviated this week due to circumstances beyond our control (not really, it's circumstances I chose to not control)…
Boom it with Filing
Makes NO sense, but what else is new?

Why I did it?
Absolutely no good reason other than status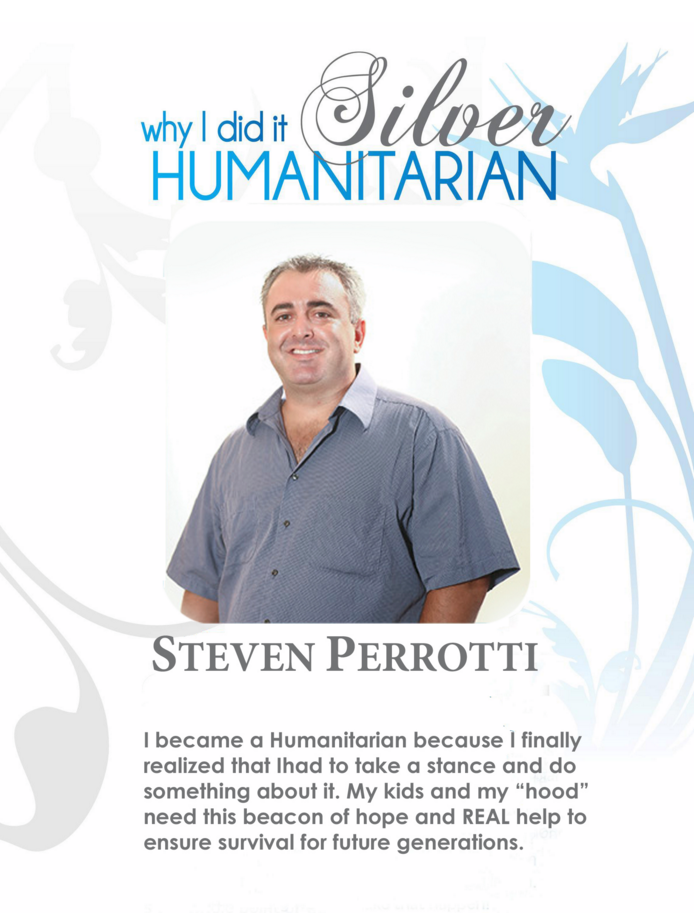 Our stats surpass Mt Everest
Whatever that means.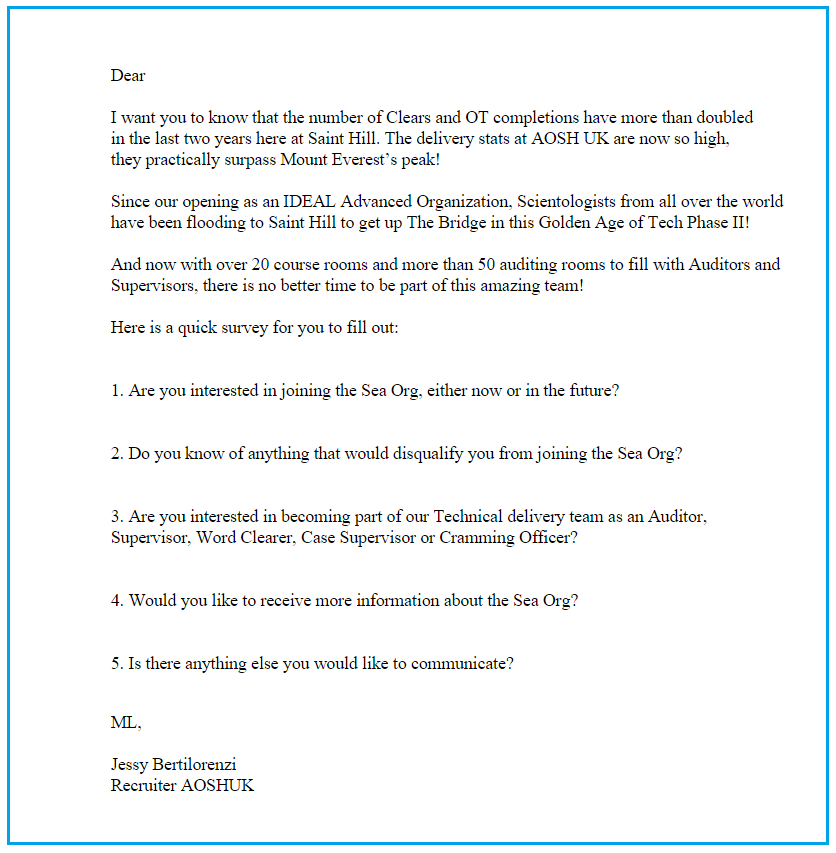 440 million children?
They can't even support "24 million"…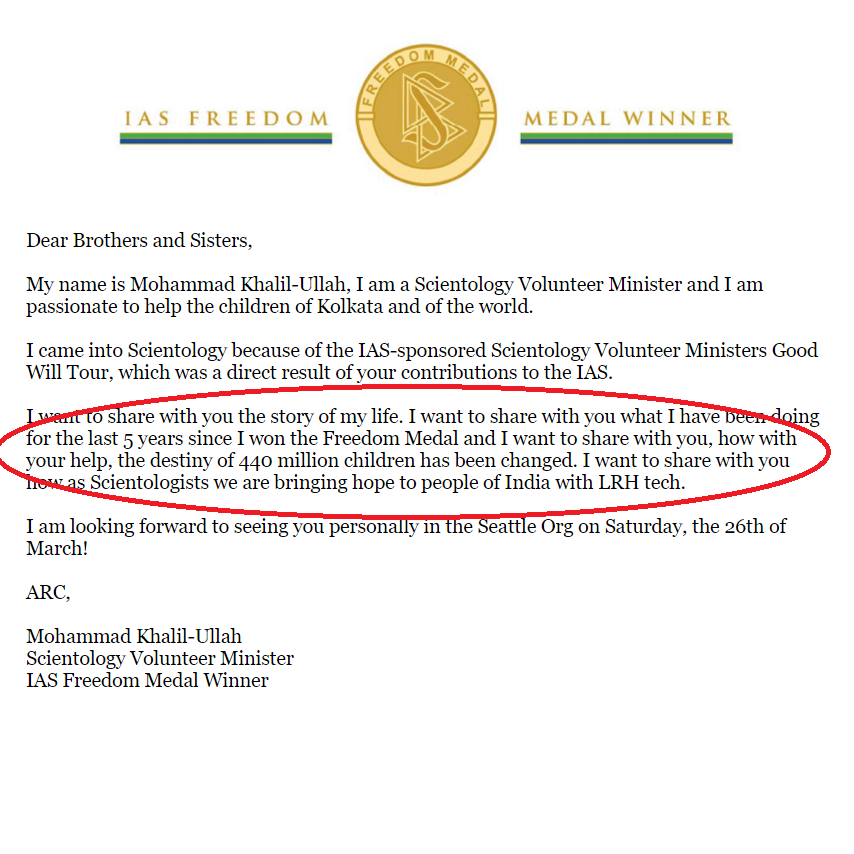 BS stats
This is for 150 Class V orgs, including 40 "ideal orgs" plus the SO Orgs and FSO and all Missions and groups. And it counts "extension courses." I wonder how you can save 6 weeks on the 10 week Academy Training line up?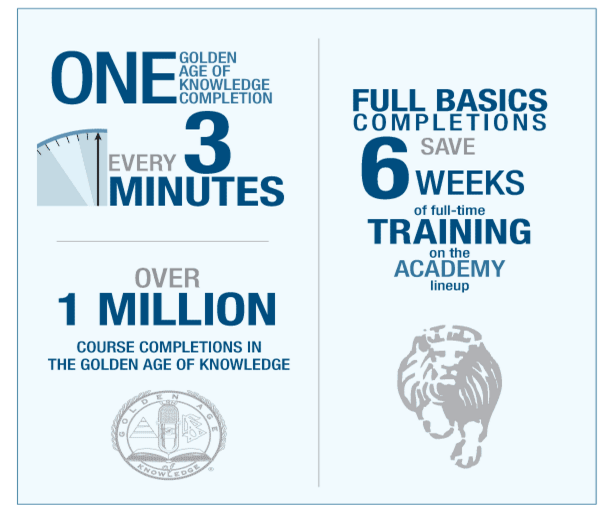 Give your money…
to Stockholm, Malmo, Oslo and Denmark. That's where the real Vikings come from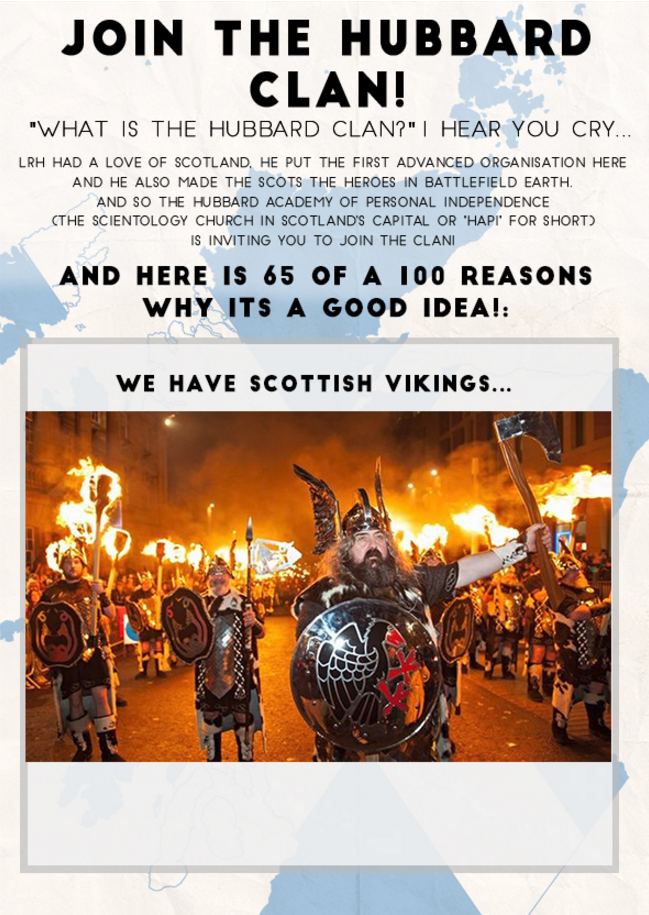 Really?
Are they still going to be use their mimeograph machines in 2020?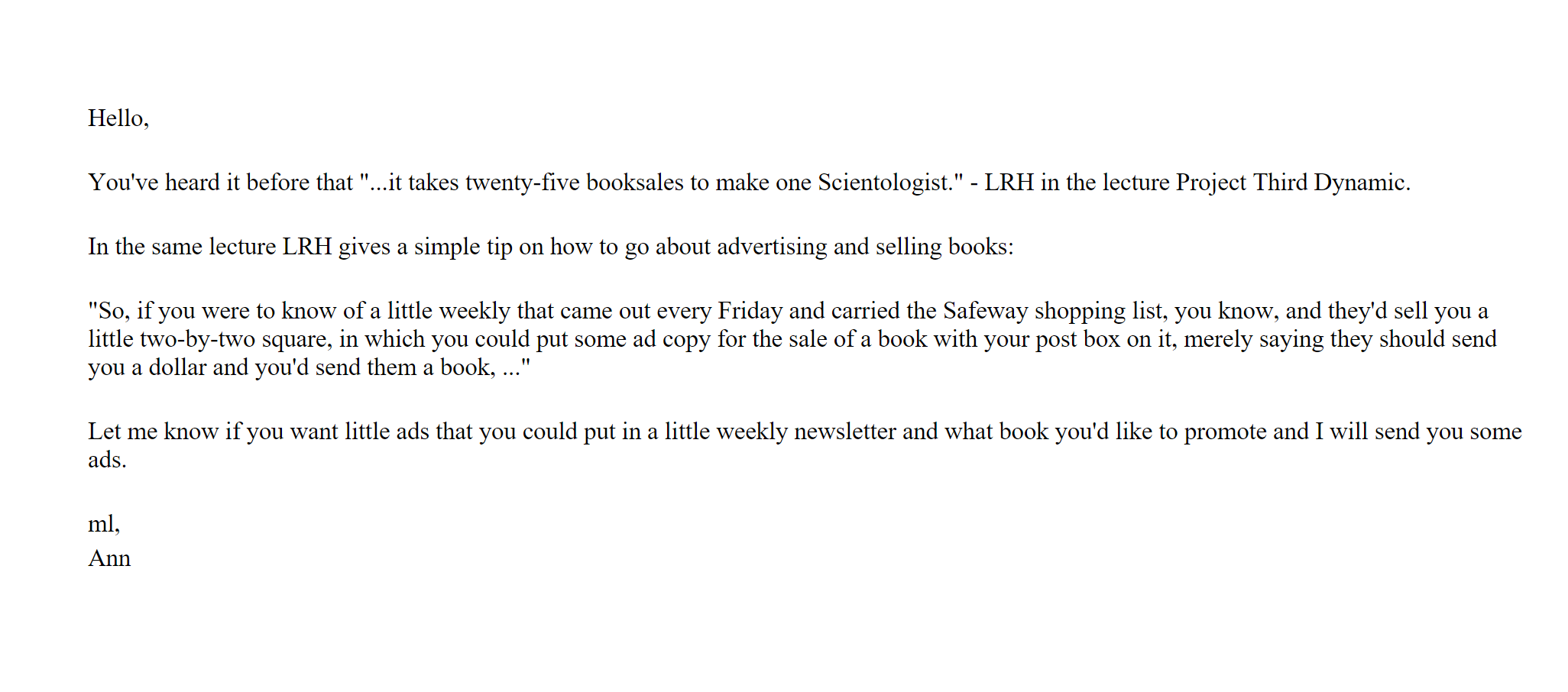 We are sooooo close to the turning point of this planet…
CC Las Vegas recruiting for Taiwan
WTF?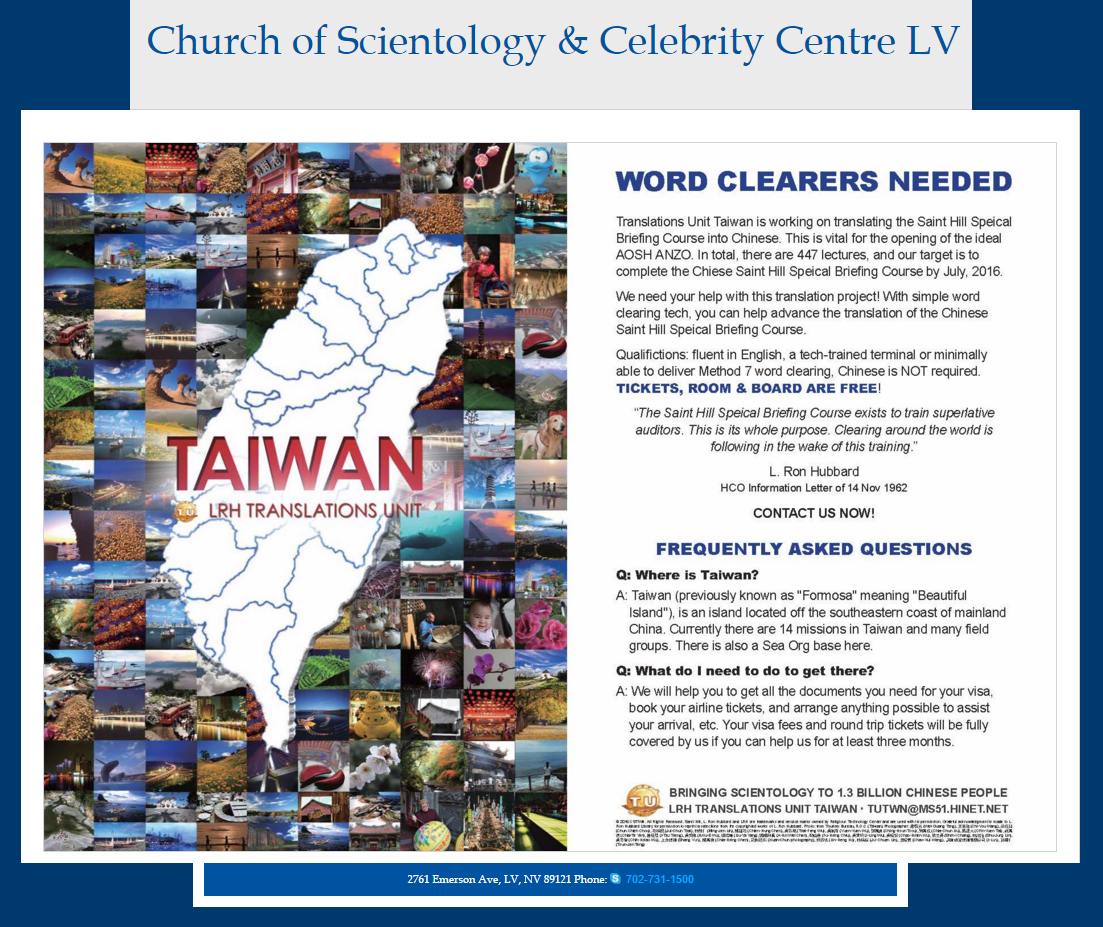 They went wild in KC
It's the LRH Birthday Fundraising Bonanza.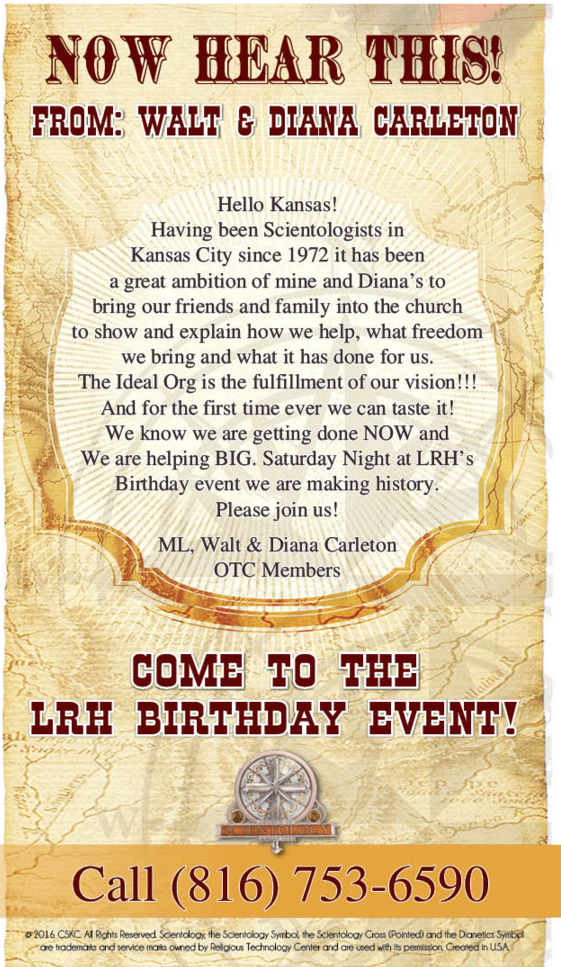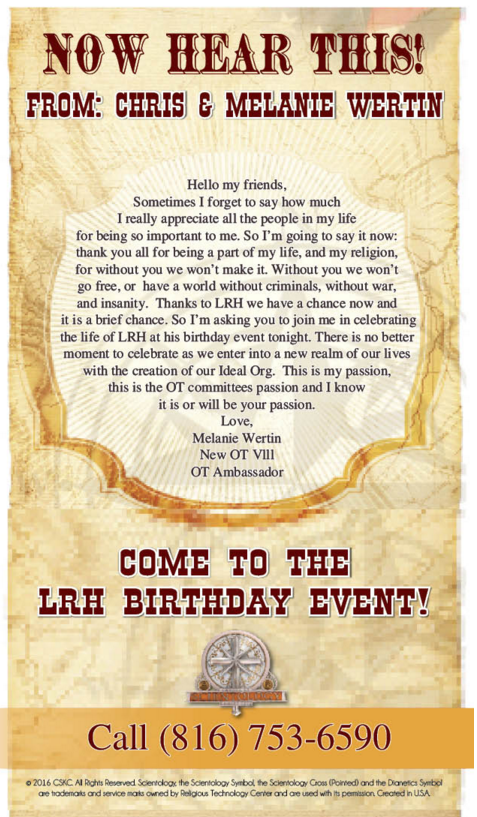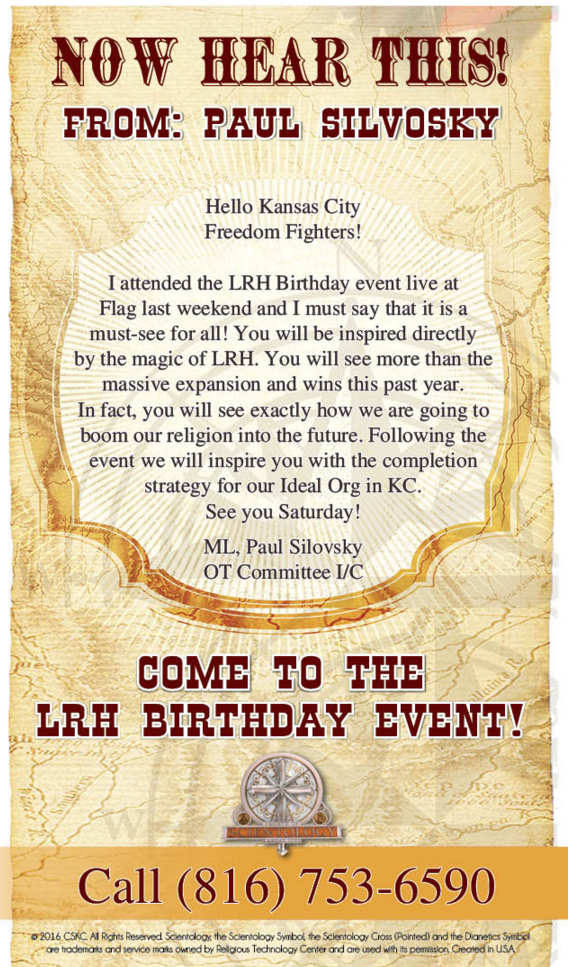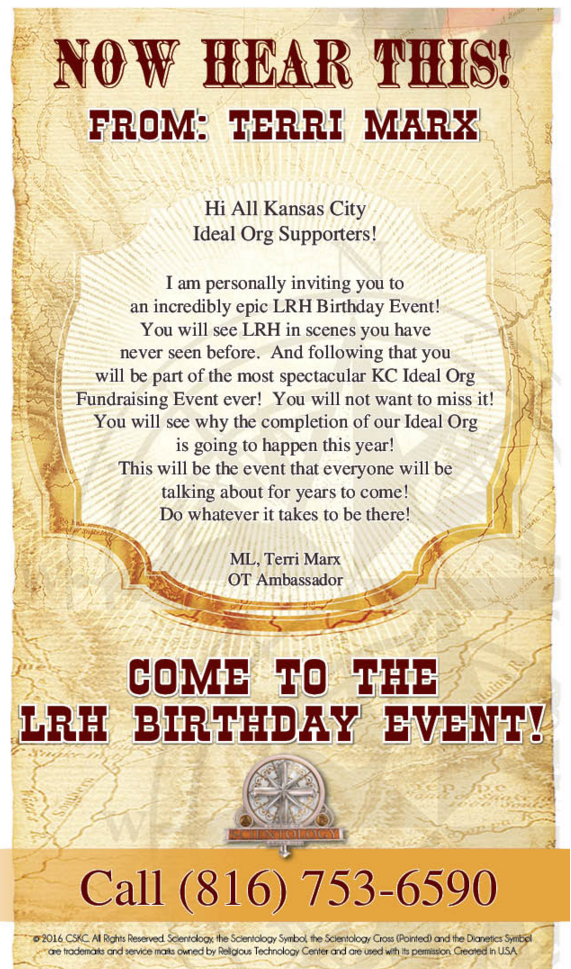 This makes sense…
I am sure MLK, CocaCola, AT&T and Delta will be thrilled with the association.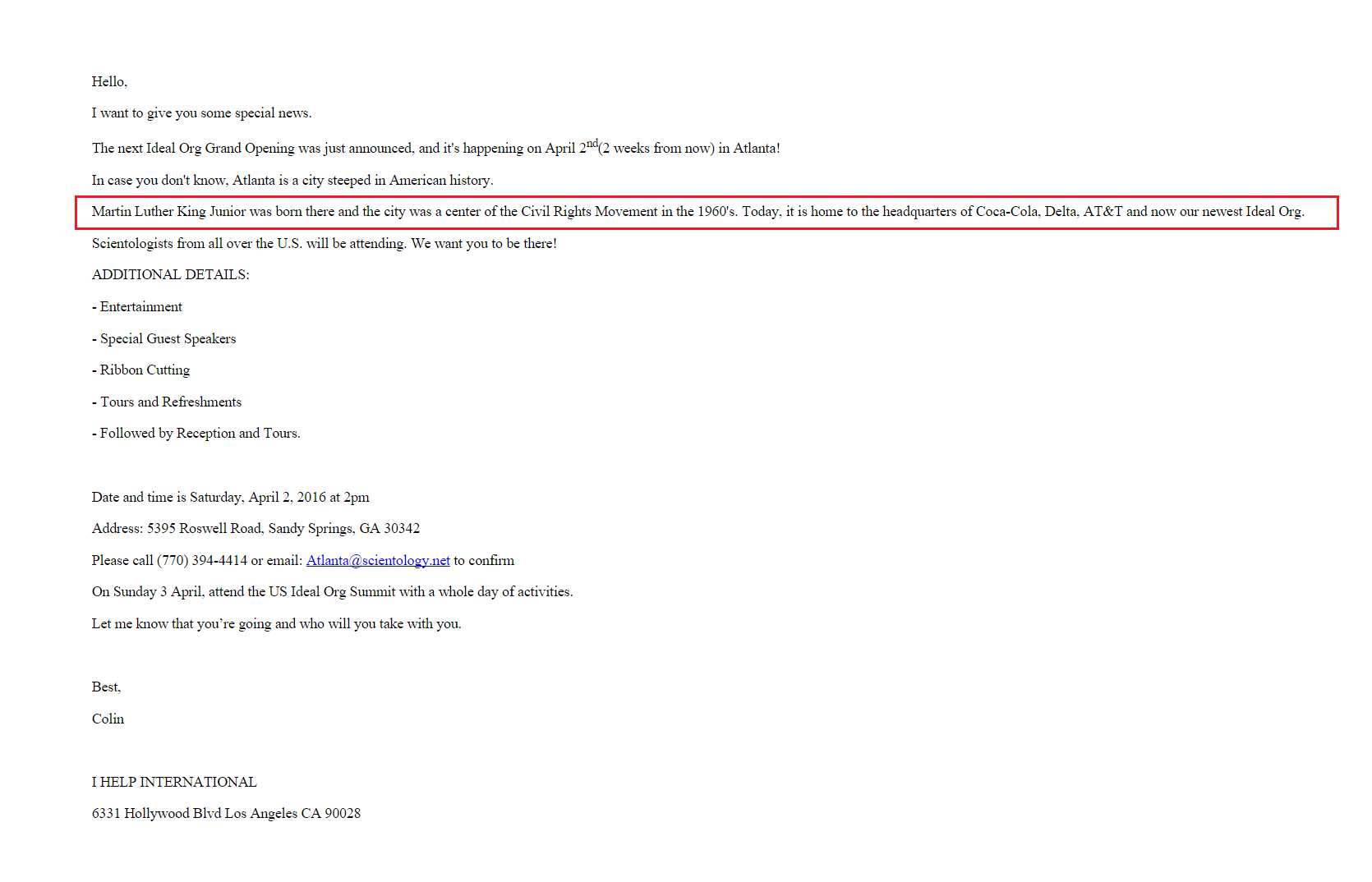 Fat Actress Runs Around Pole
This was probably a bizarre spectacle.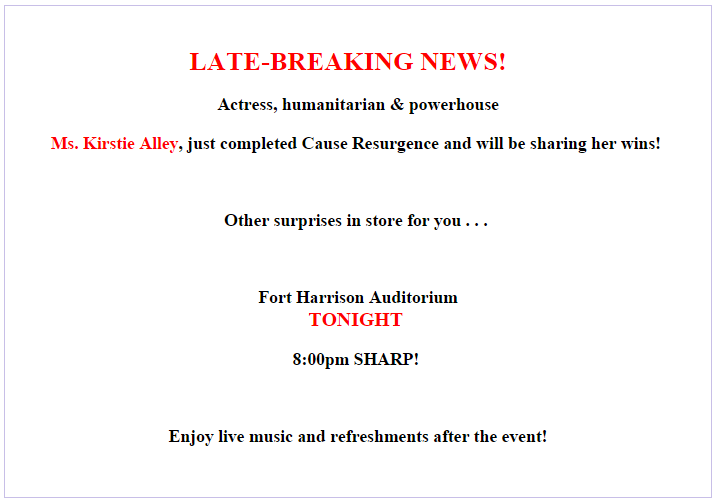 Blue Light Special
Making KMart look classy