The Old Guard
Generally reflecting the state of scientology, the old guard is pretty much all there is left…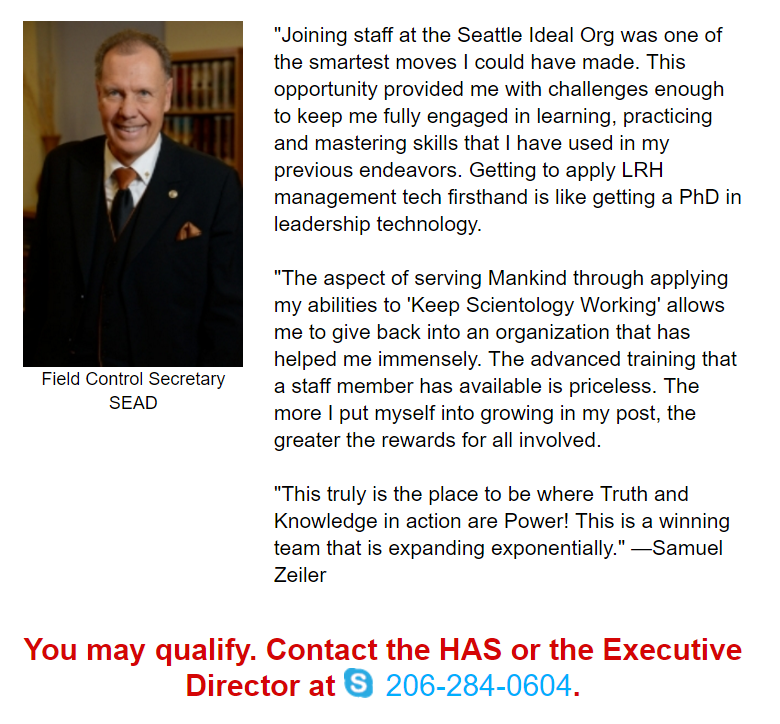 Fatten them up before the slaughter…
Or: You gotta use some cheese to catch the mouse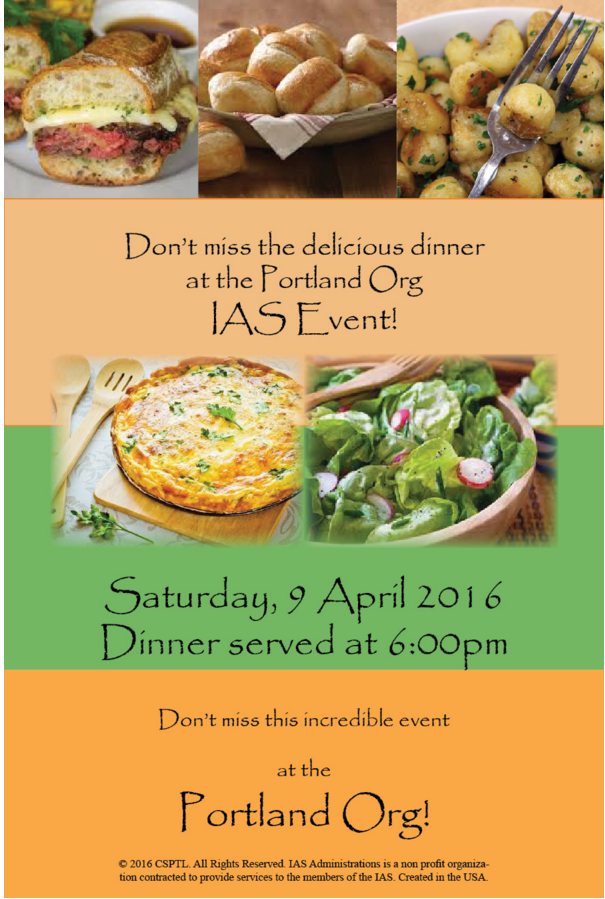 It's a Mega New Status!
Really?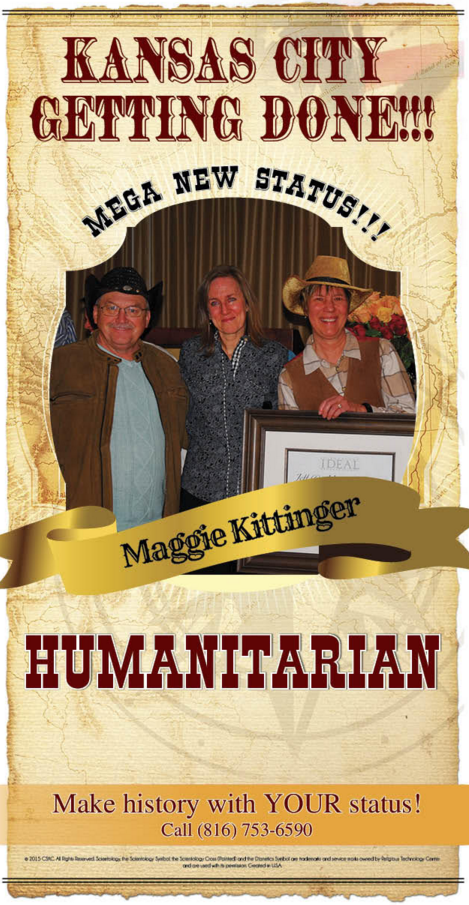 Truth in Advertising
For once. Really it should say the Brave or the Stupid.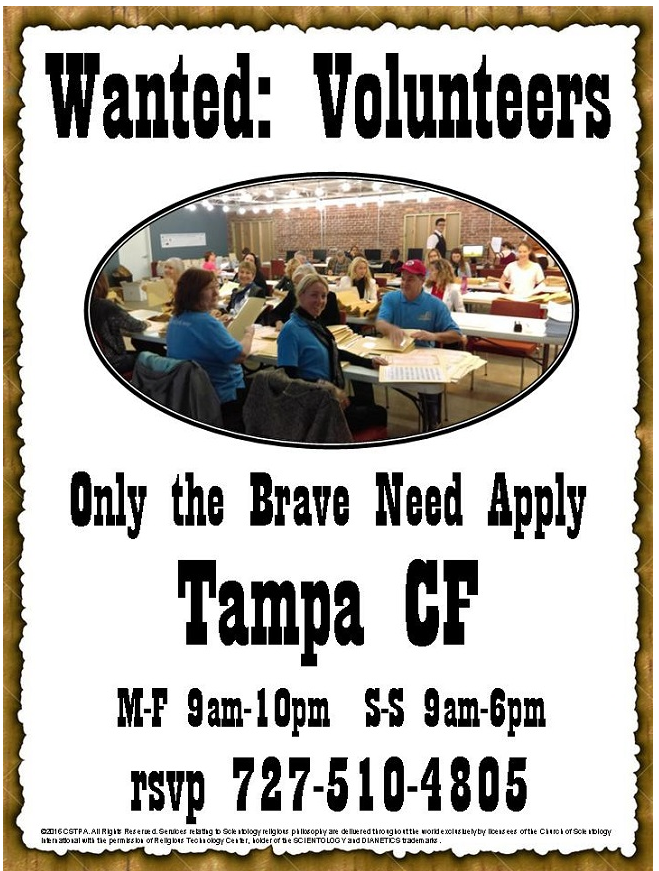 Ideal Org — What do you get?
Big old empty rooms that look like sets out of a scientology tech film.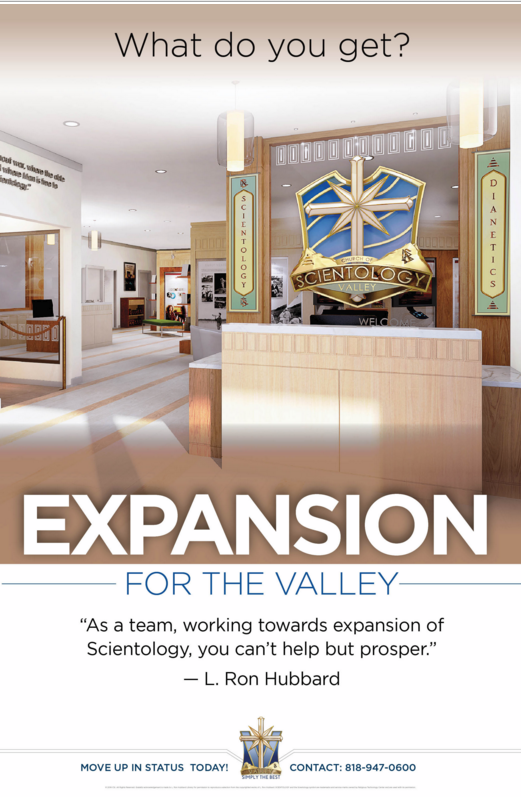 An Island of Sanity
If you define sanity as a graveyard — of course nobody ever argues or questions in a graveyard.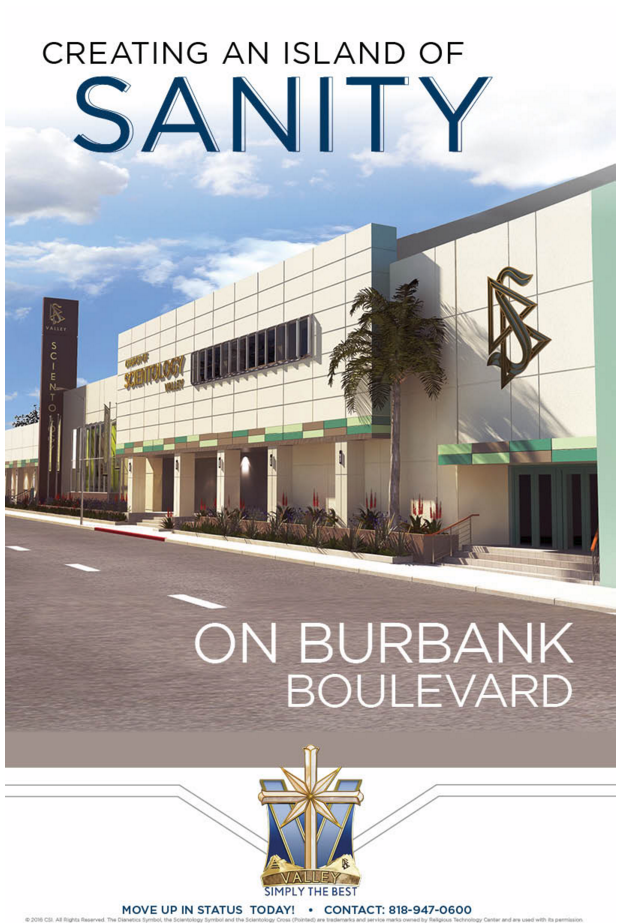 Faster Service
It's SERIOUSLY fast when there is nobody waiting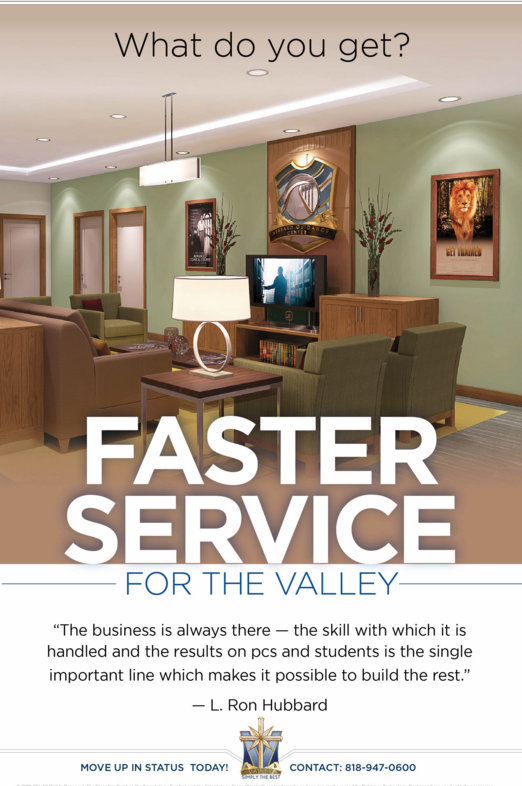 Standard Tech
Could any picture epitomize NON-standard tech more than this? According to scientology policy, the ONLY reason for an empty course room is NON-STANDARD TECH.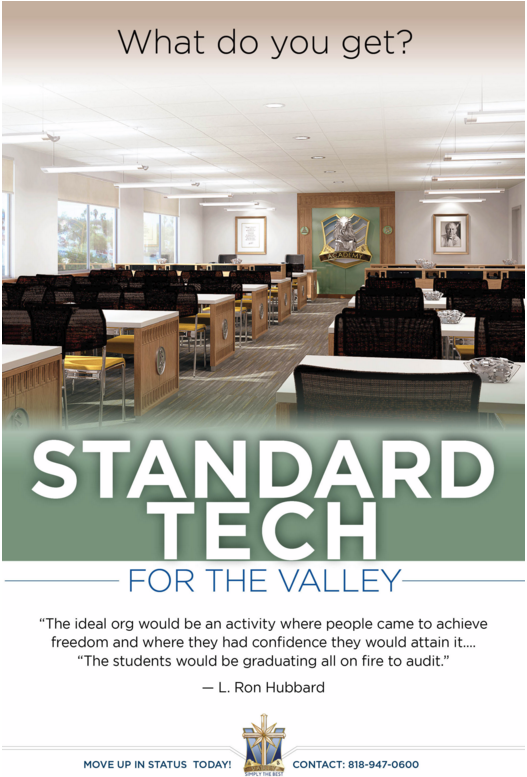 OMFG
"Servicing" 64 "children" at a time… They have turned "Child Care" into a "Delivery Facility" WTF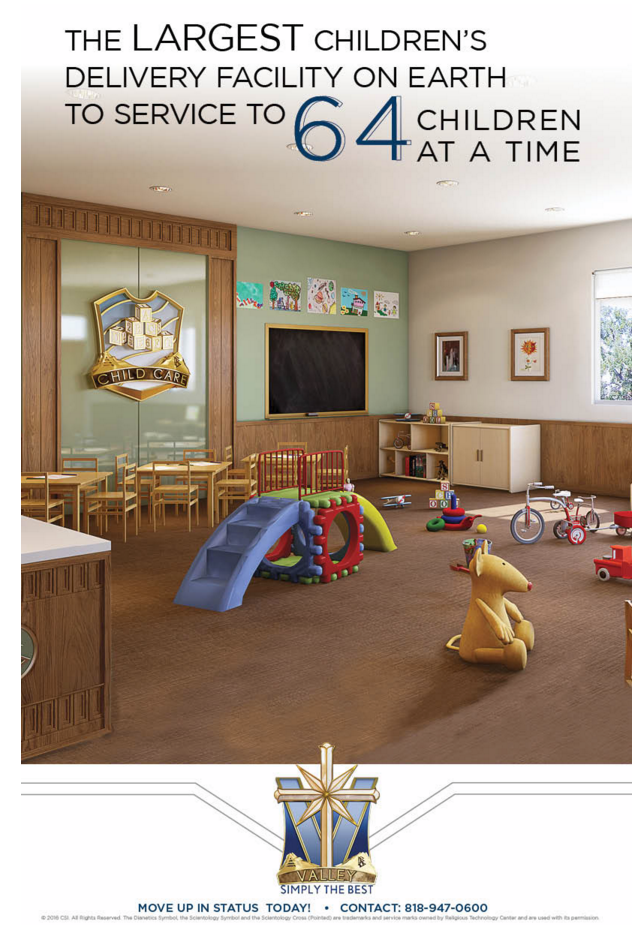 1028 people at a time
This place wouldn't see 1028 at a time if they gave away free food to the homeless as most of them would be afraid to go in. What a monumental waste of space.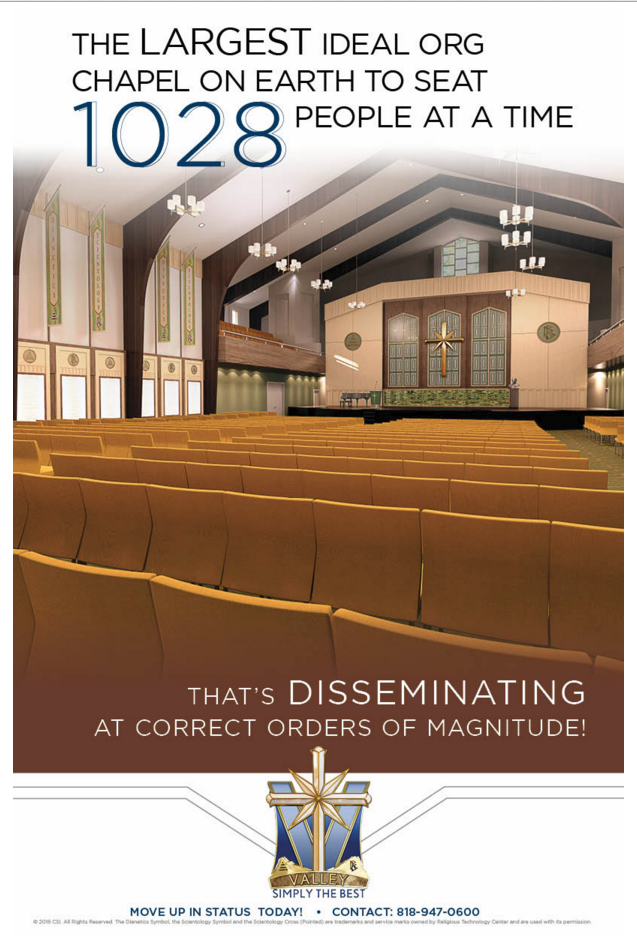 What does it take?
Simple. YOU handing over YOUR money. The push is back on in Porn Valley. Quinn the Eskimo, looking tanned after a stint on MEST work, is back to keep flogging that old horse.
"Up Status Alert"
Quinn has developed a new way to tap into the scientology obsession with "status."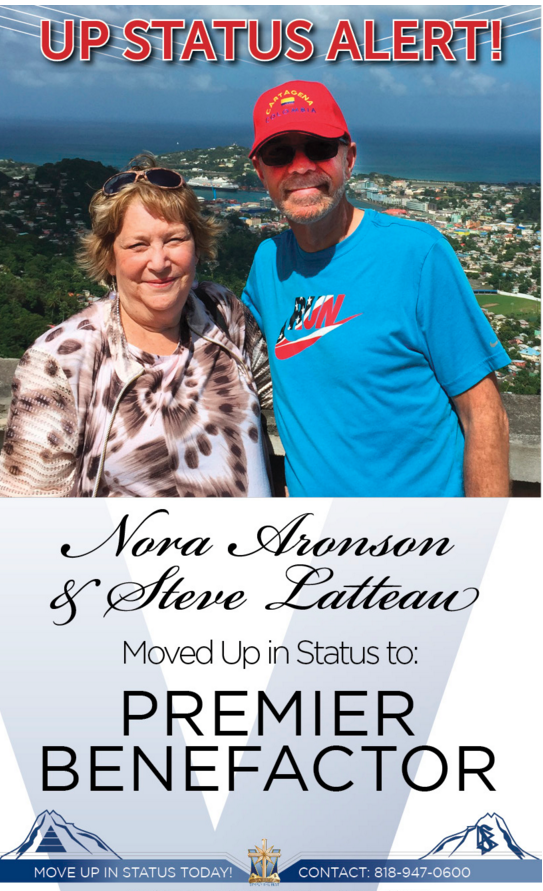 Even Creepier Up Status Alert
It's not even a PERSON?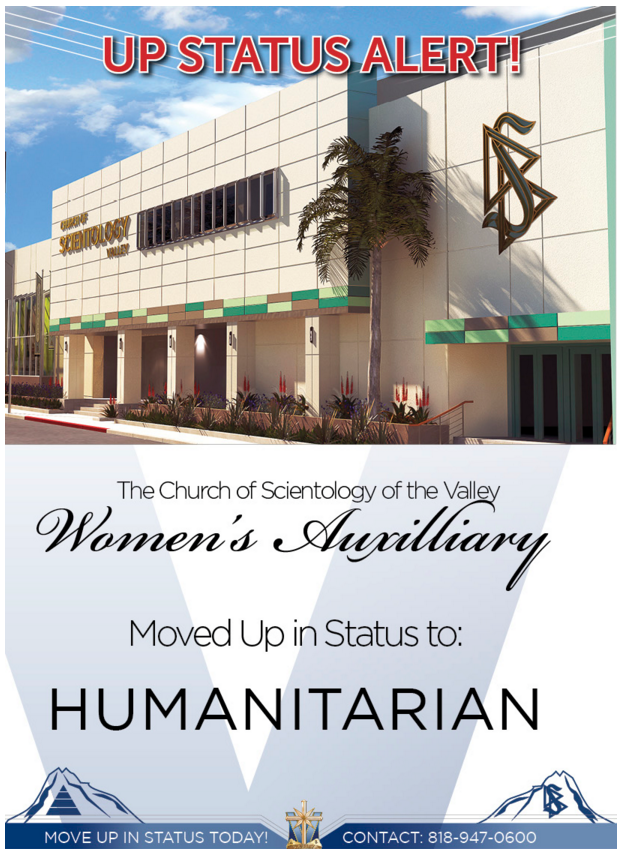 Who is behind the legalization of marijuana?
My guess is the people that use it. But I am sure he has a better answer. It's Big Pharma. Psychs. The World Bank. Rockefellers.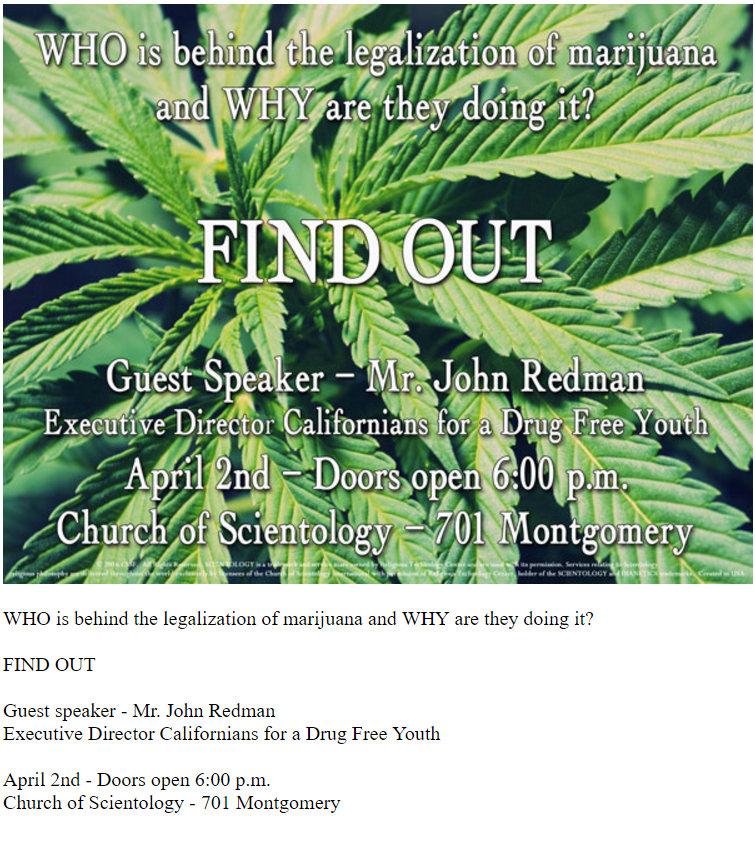 Artists – how to make money…
So you can hand it over to us – even before you leave the Moneywinds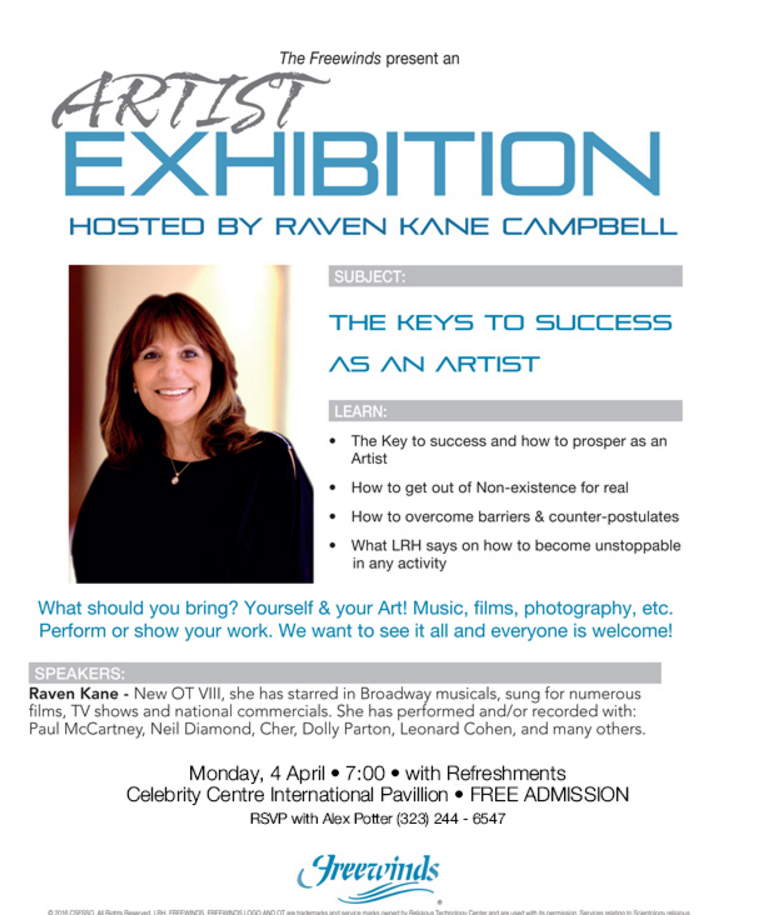 CF and Religious Experiences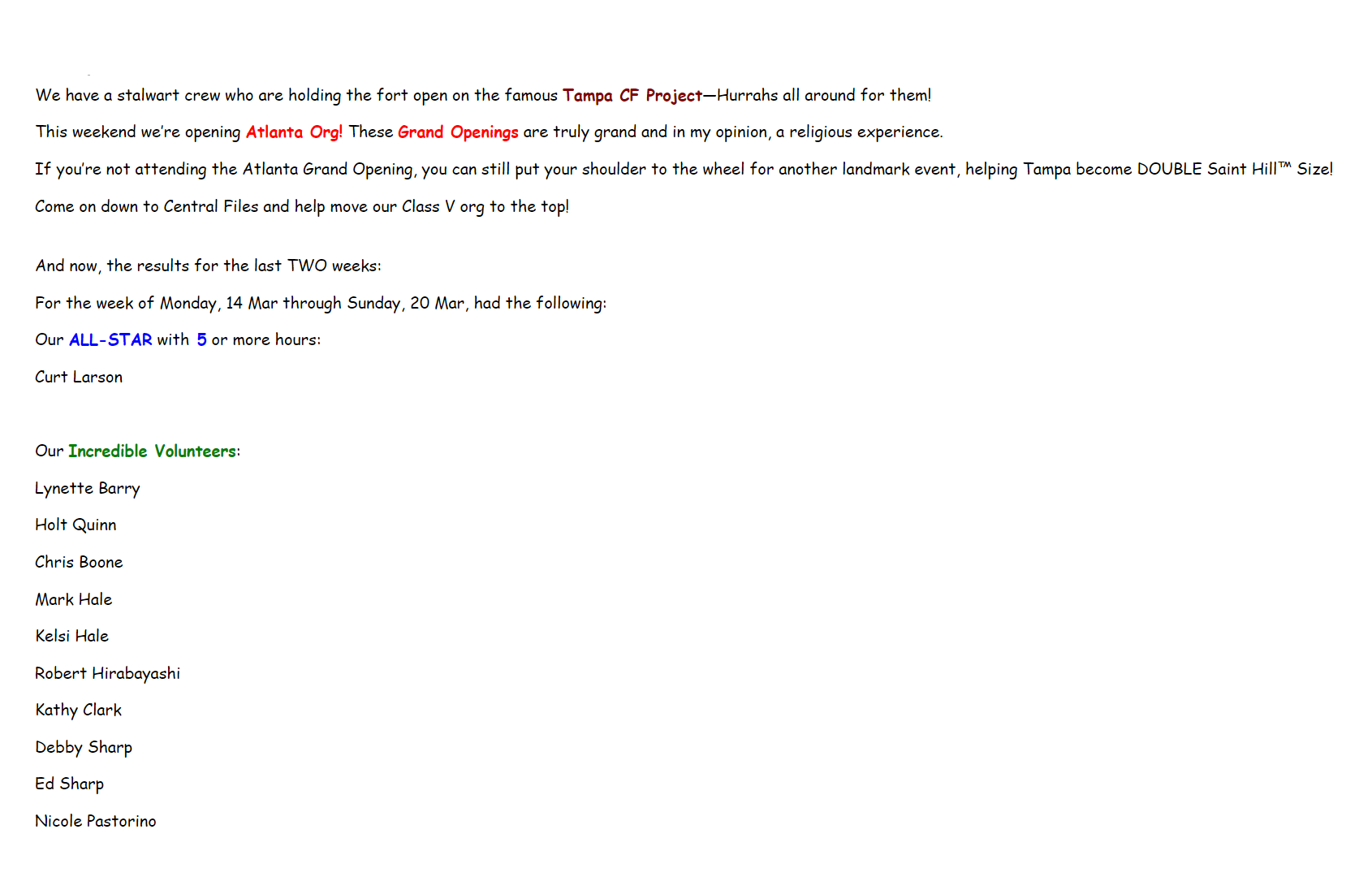 SuMP
"Passes" for the tour after the grand opening… As always, scientology the "open book"of religions. Oh how they bristle at being called secretive.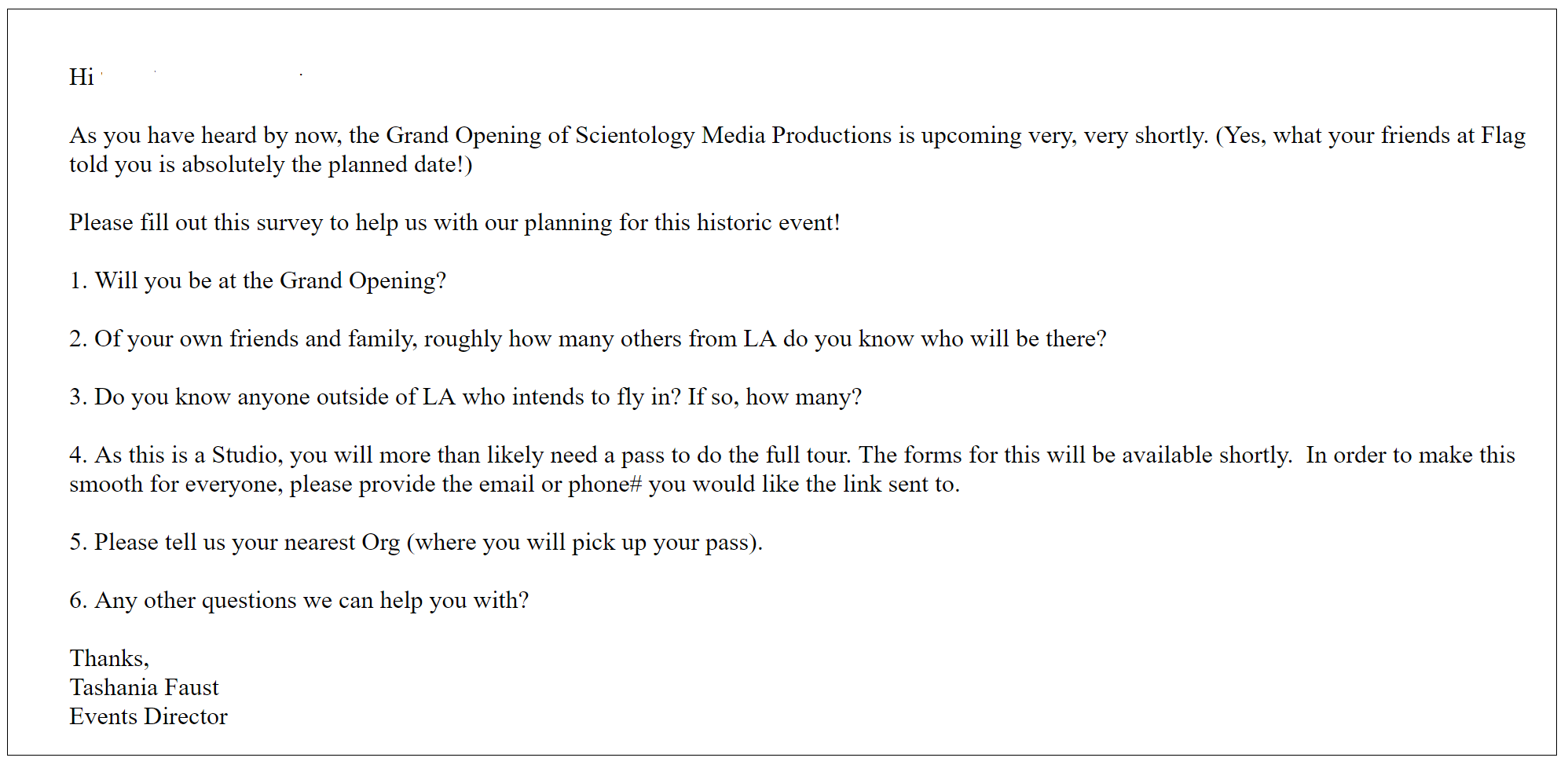 This is sad, not funny
How strange that this funeral service is being held in another church?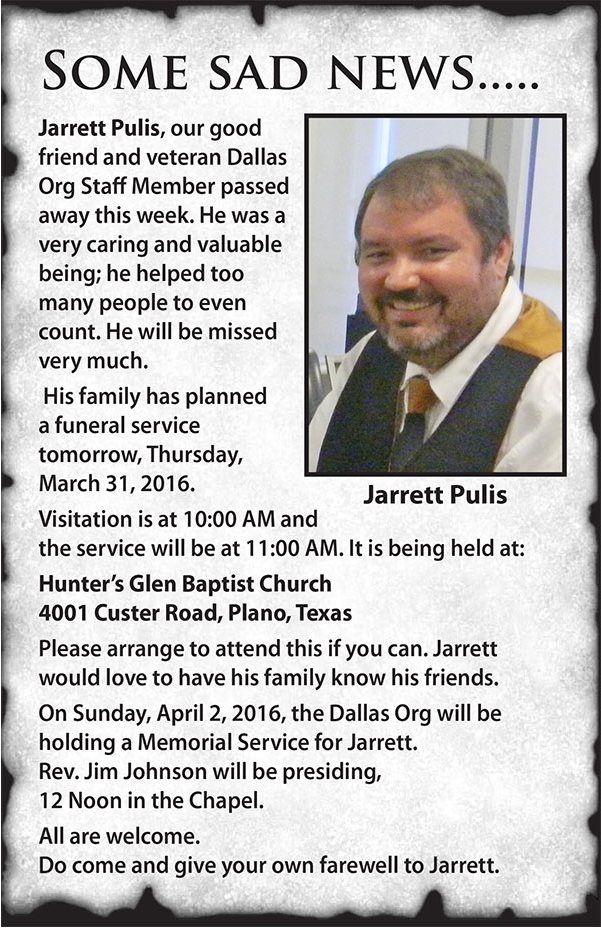 Simply the best
Meaning — we have plans to take the most amount of money from you possible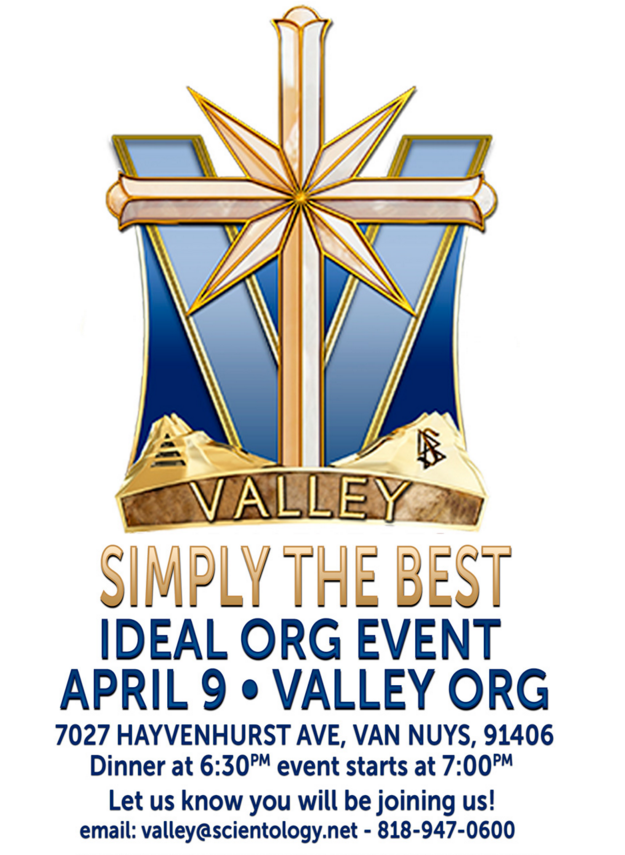 Another scientology reason to give us more money…
Because you cannot really make case gain without also training. No wonder those OT VIII's are having to go back and redo their Objectives.
But we can help you with that. Join staff. You will never have to worry about your case progress. It doesn't happen.
Our duty
Actually our duty is to get your money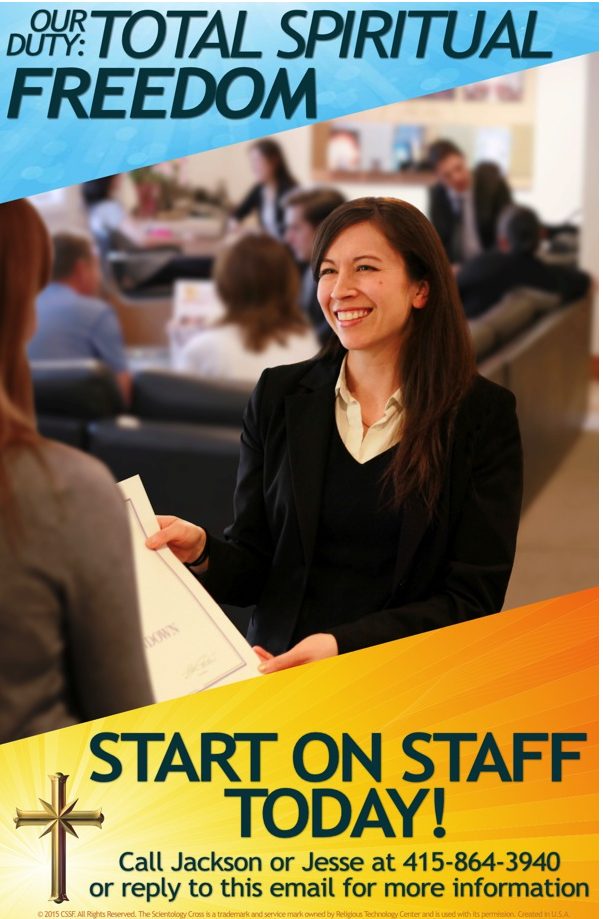 $20 for a 100 page paperback
Why not price this tiny book like everyone else does?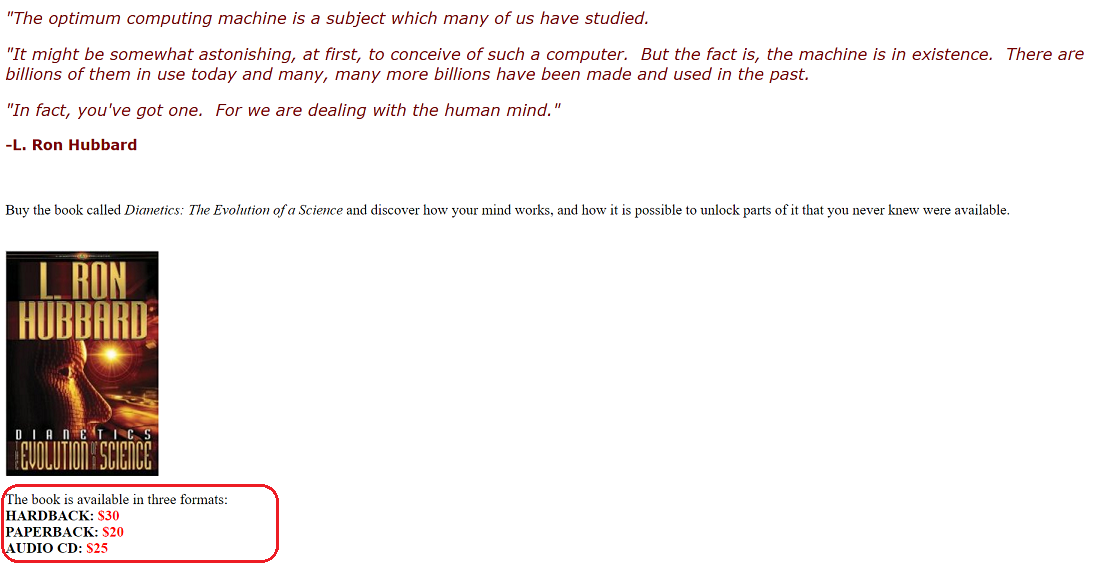 Details to follow soon
It's an amazing surprise? After 66 years you would think it wouldn't be much of a surprise any more.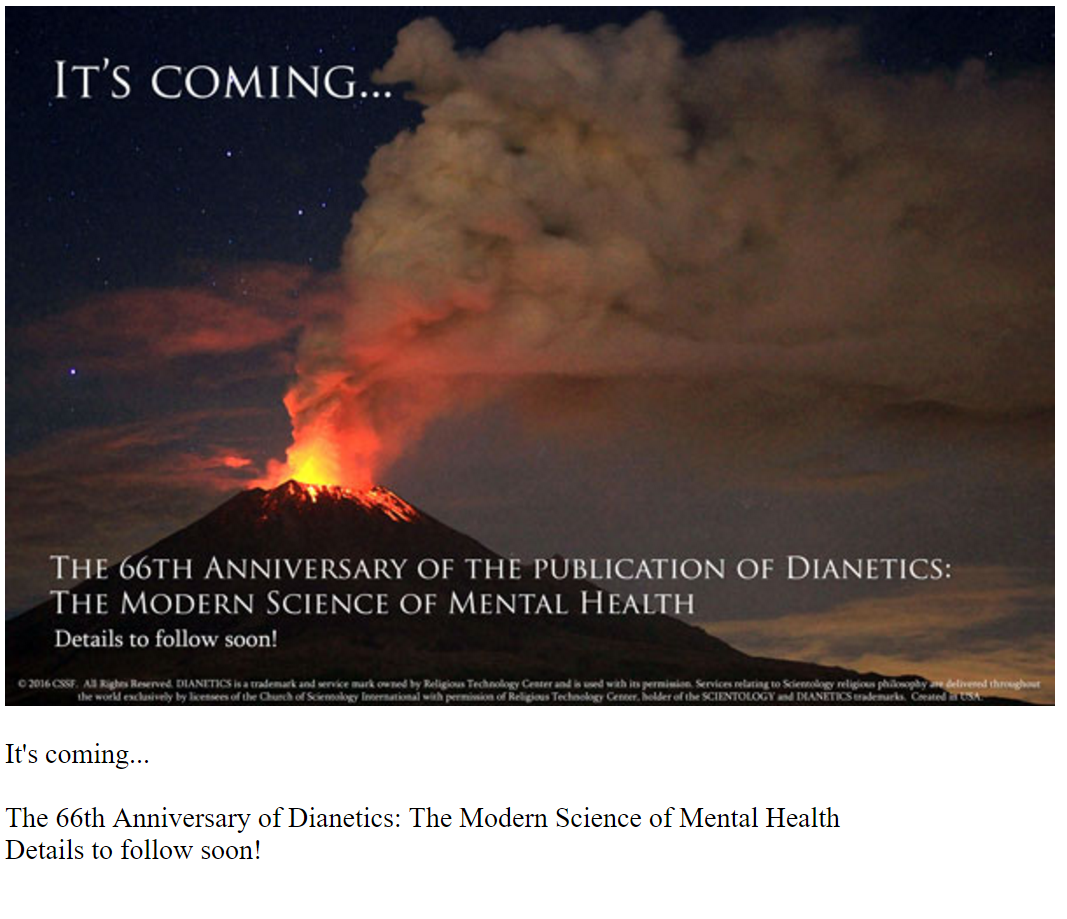 Bring on the Boom Book-A-Thon
So, explain again why it's $20 for a 100 page paperback?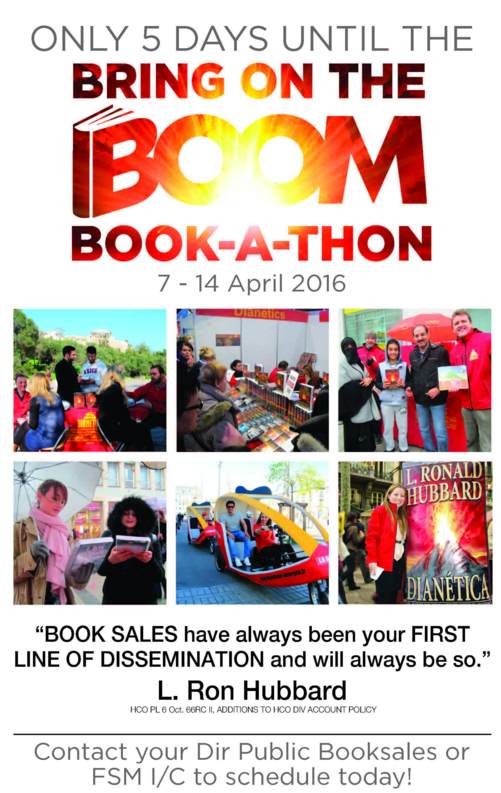 We are clearing Cincinnati
Sure thing. Even at 100 per week it is still going to take you 400 years just to clear Cincinnati. You aren't even doing 1 per week. Guess you are just not on purpose and don't really want a big, booming org. Because you don't got one…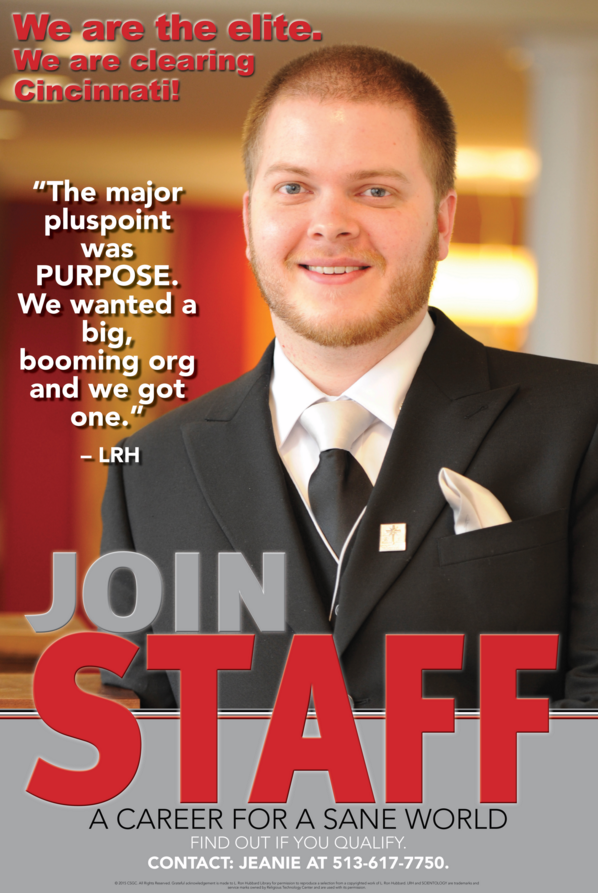 A full time CF Volunteer
She joined staff? They don't get paid either. If she is "full time" you have to wonder why she DIDN'T join staff? It really sucks worse than "volunteering" full time in CF?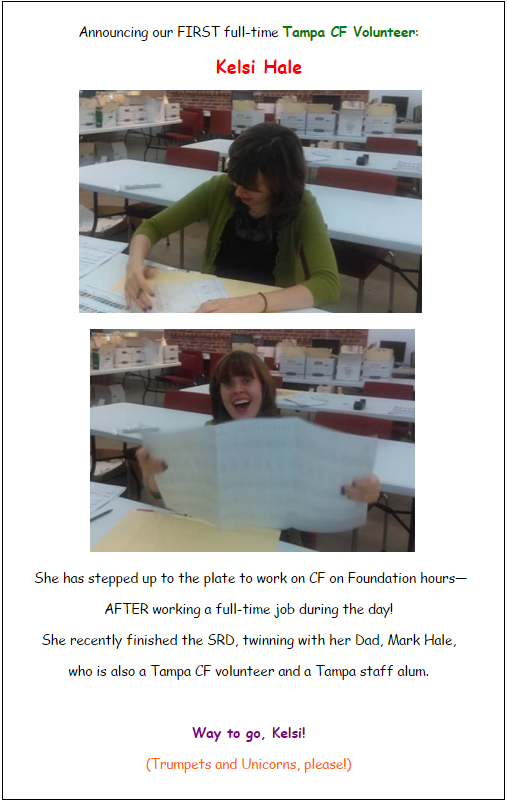 He was our leader in 2011
And we are STILL not done with our filing 5 years later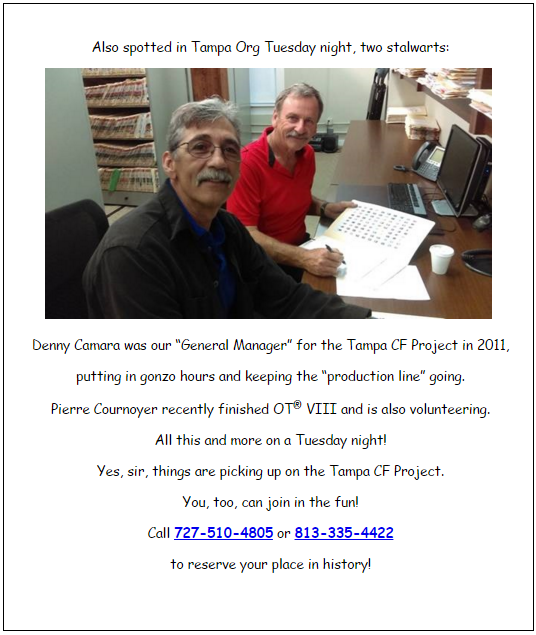 Promise the moon
And how DO you "grant" someone personal immortality anyway?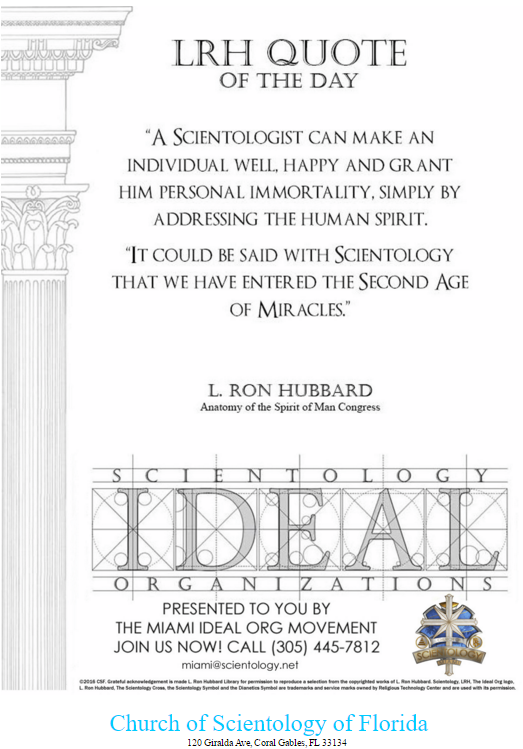 Weird
It makes you wonder about what they teach you in the "Hubbard Clan"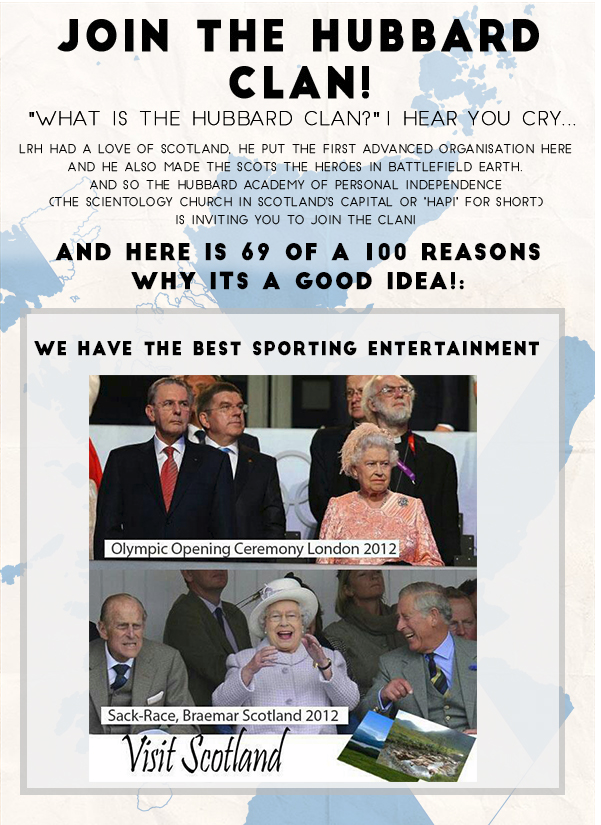 Atlanta. It was spectacular!
Of course. And the comm cycles were amazing.
Damned by faint praise.

Only "qualified" scientologists need apply
If you are breathing you qualify.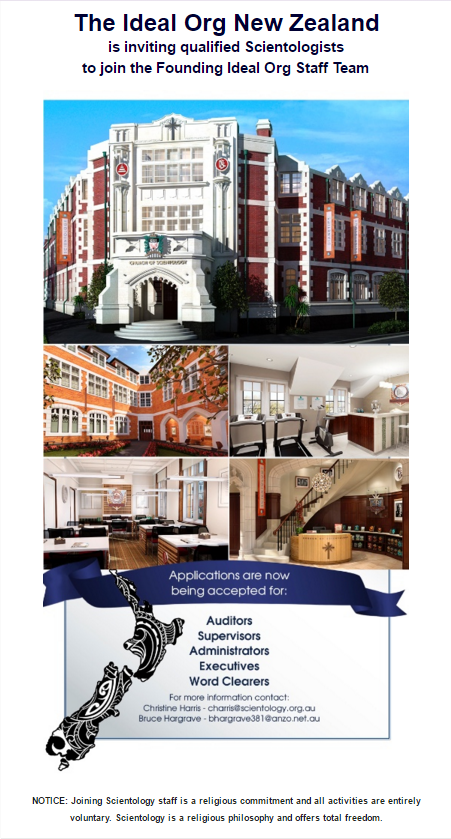 A final farewell
John Danilovich has been "retired" as the Captain AOSHUK and sent back to Flag. Obviously, the "massive expansion" at St Hill is a little less massive than they have let on. An "ideal org" now and it's head for 20 years is disappeared. Such typical Miscavige management ™ (r)