Jazz potluck?
And an R&B Dutch treat. A Rock and Roll buffet and an orchestral bake-off.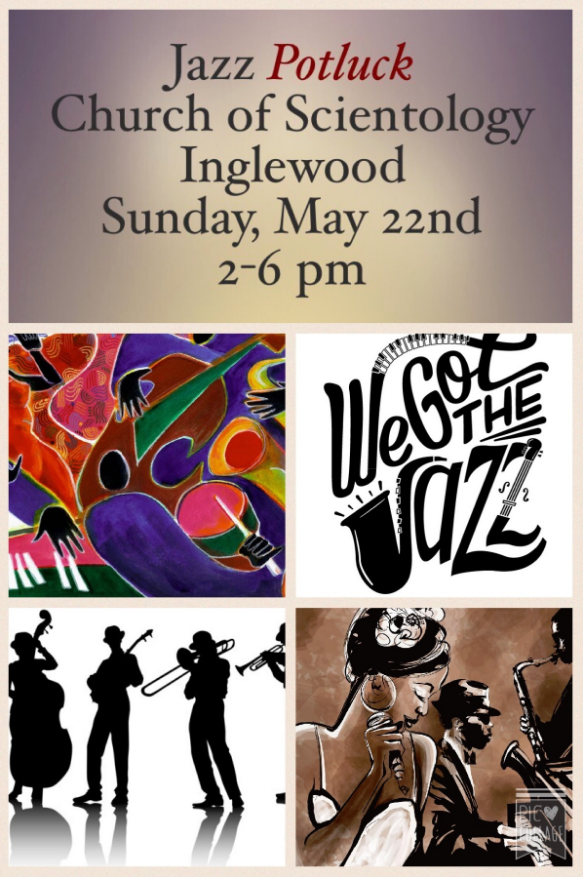 Back by popular demand
Try lip syncing this while you are playing your air guitar with no socks on: "Loser" (it's a song by Beck)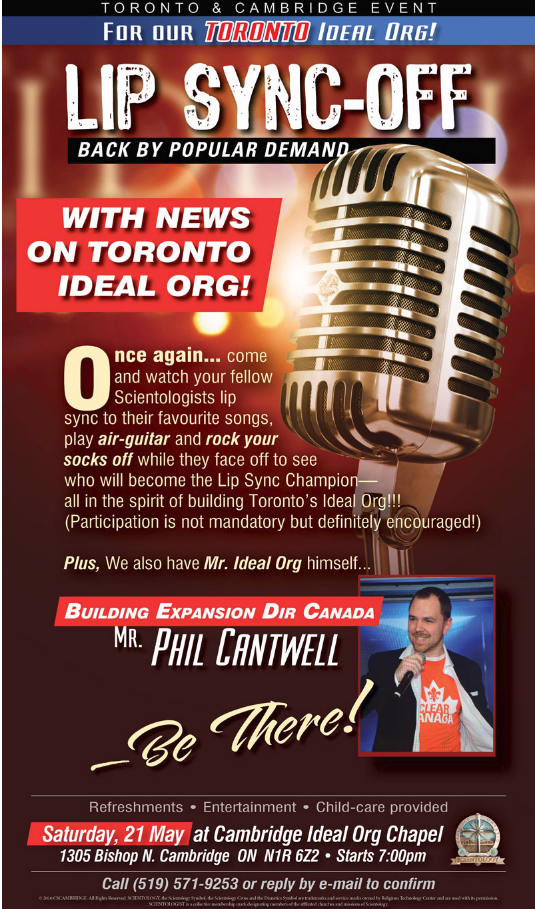 Flag is getting personal
And they are "quite literally" going to rock your world with a video. OMG. And the D/CO Flag is personally inviting you because Flag is now 100% accessible — providing you have enough money… They keep getting weirder and weirder.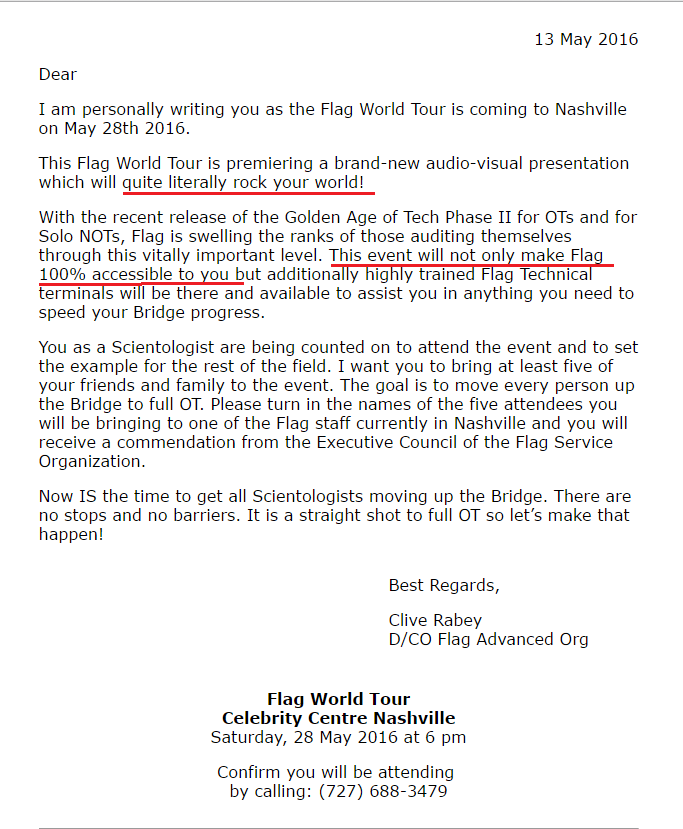 The video is "unheard of" (?)
Maybe because nobody is listening, because nobody cares?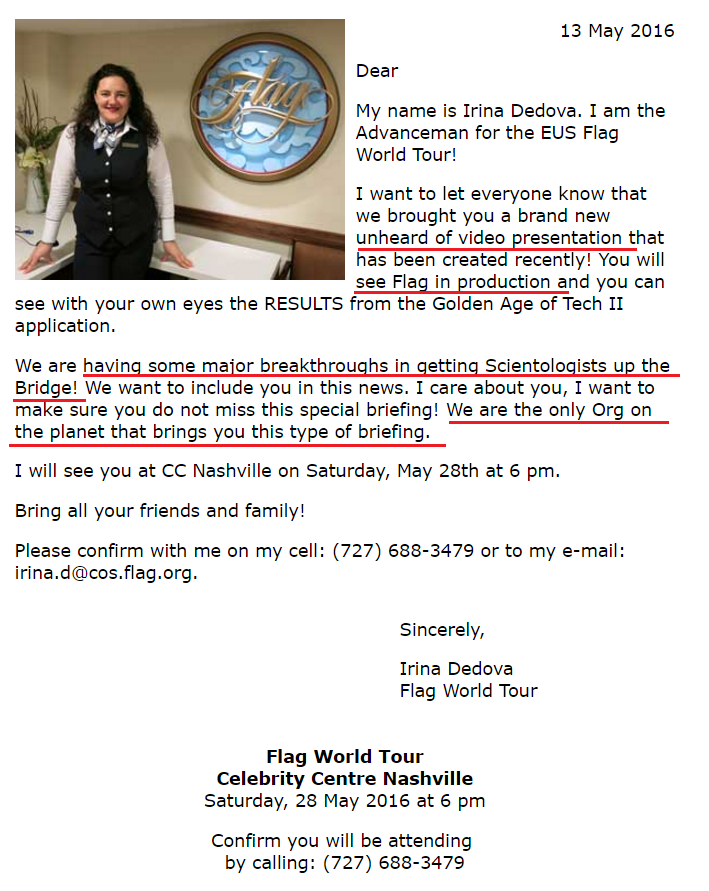 Moneywinds
It's ALL about cash.
Having trouble with attendance…
Now they are asking people if they would like to postpone the "convention"- tells you how many people they have lined up for this. And it starts TODAY.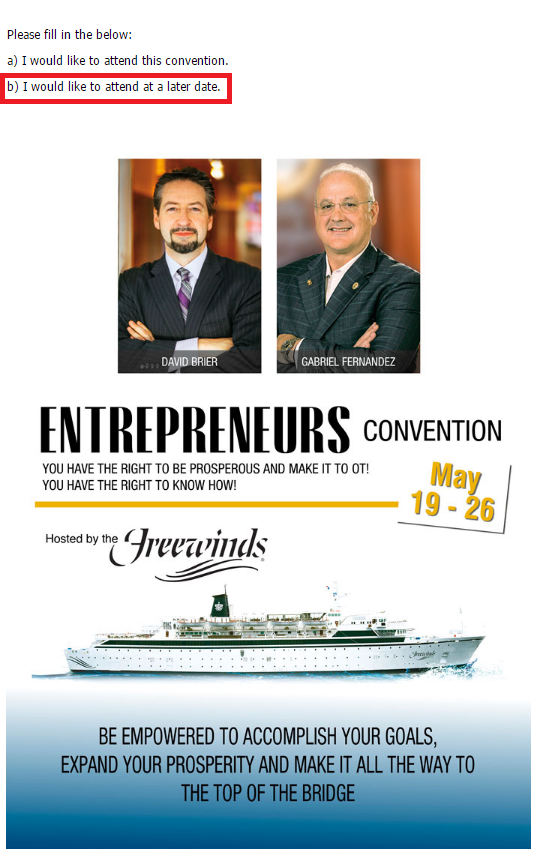 Powerful speaker Rafferty Pendery
He is going to tell you how to survive off a wealthy grandparent. Love the fact he is "helping" the head of the most senior Sea Org delivery org on the planet. He is not only not a Sea Org member, he is a silver spoon baby.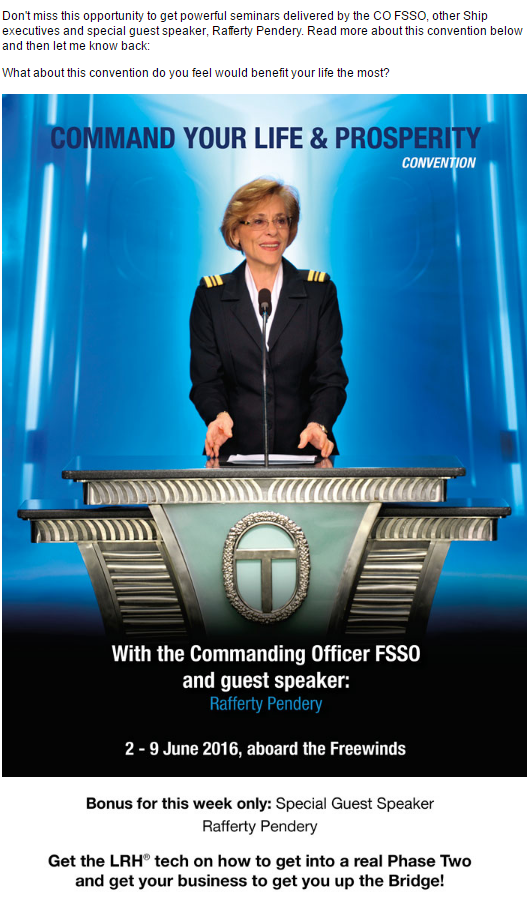 You need to "create prosperity" to go OT
Finally, some truth in scientology advertising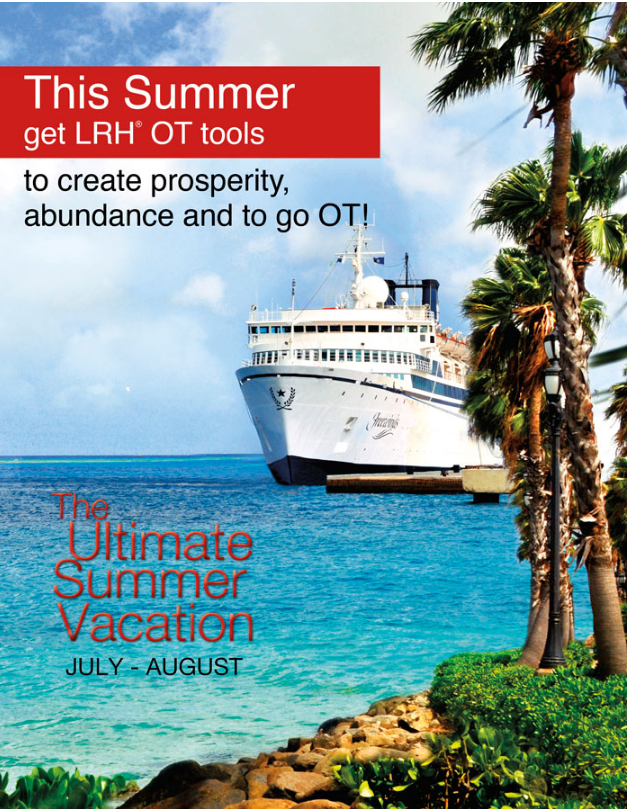 This is THE most effective program for… everything
Nothing like some over-the-top hype. Wonder if Napier includes tips on how to maintain very friendly relations with the shore women.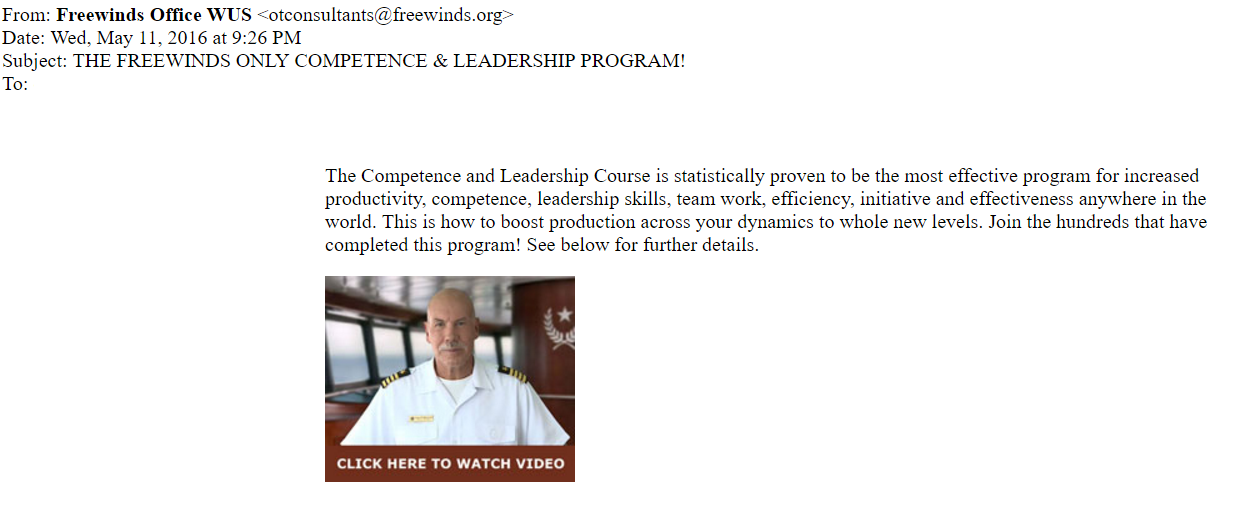 What do you get?
Absolutely NOTHING.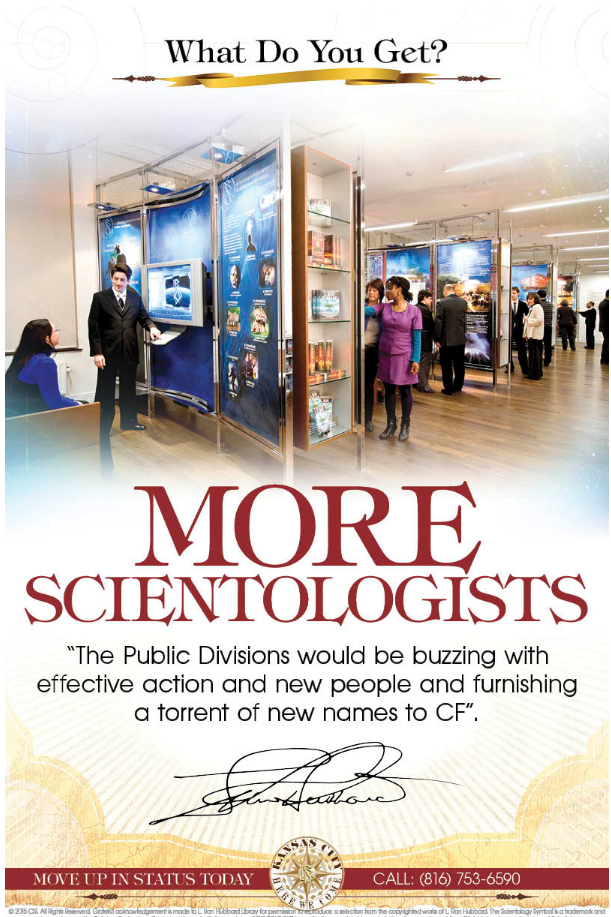 Nothing on top of nothing…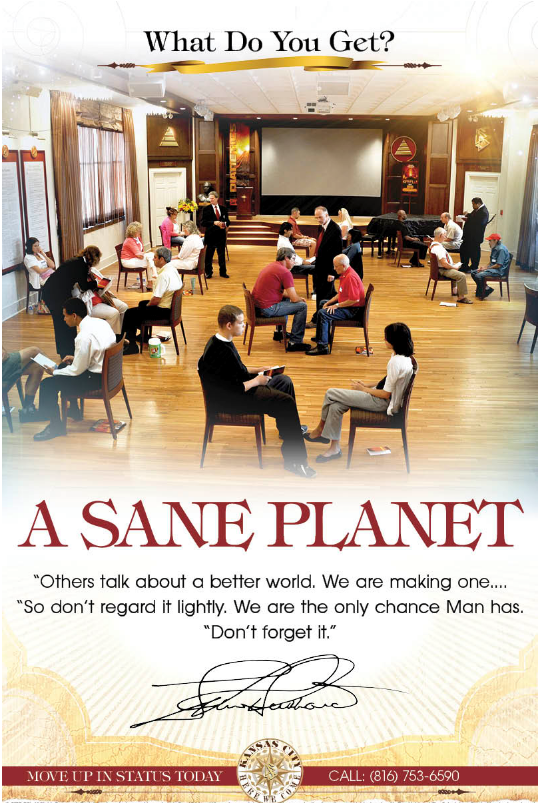 Scots humor
I wonder if they realize every country on earth has one…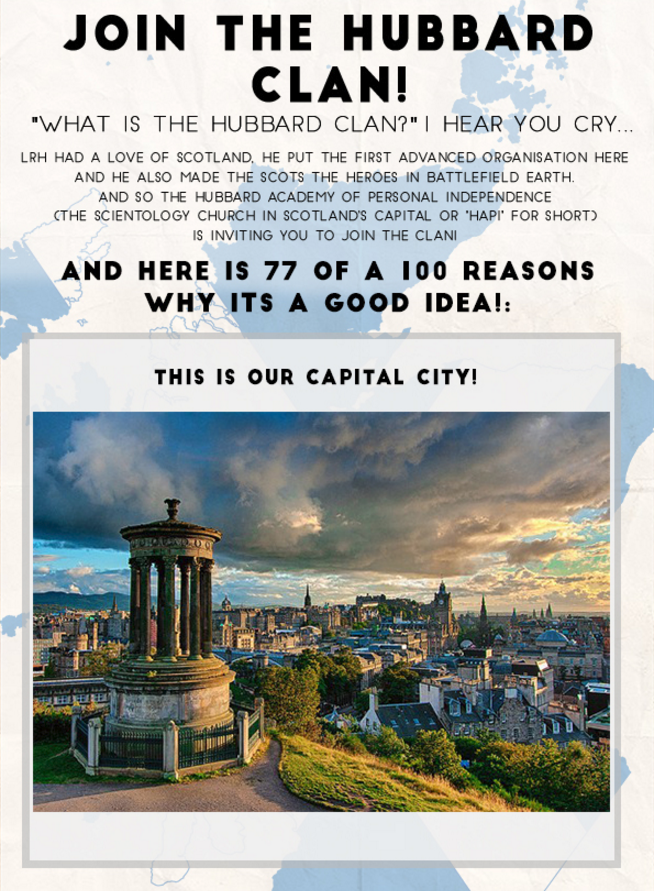 This is funny?
I think you might have to be really drunk to find this amusing. Sober it just looks like a childish prank. Are they drunk in HAPI?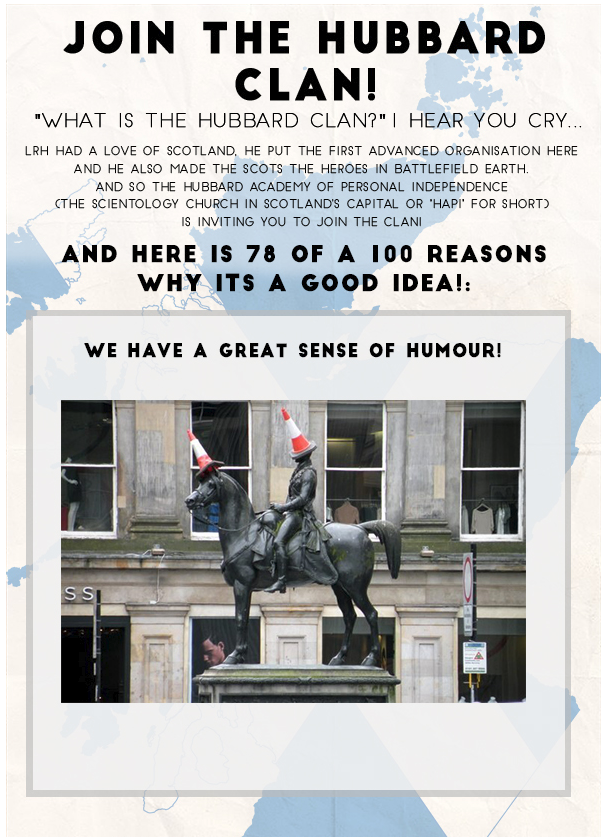 Elon Musk and WISE
Wonder how Mr. Musk would feel if he knew WISE was promoting him as part of their pitch to get money from people?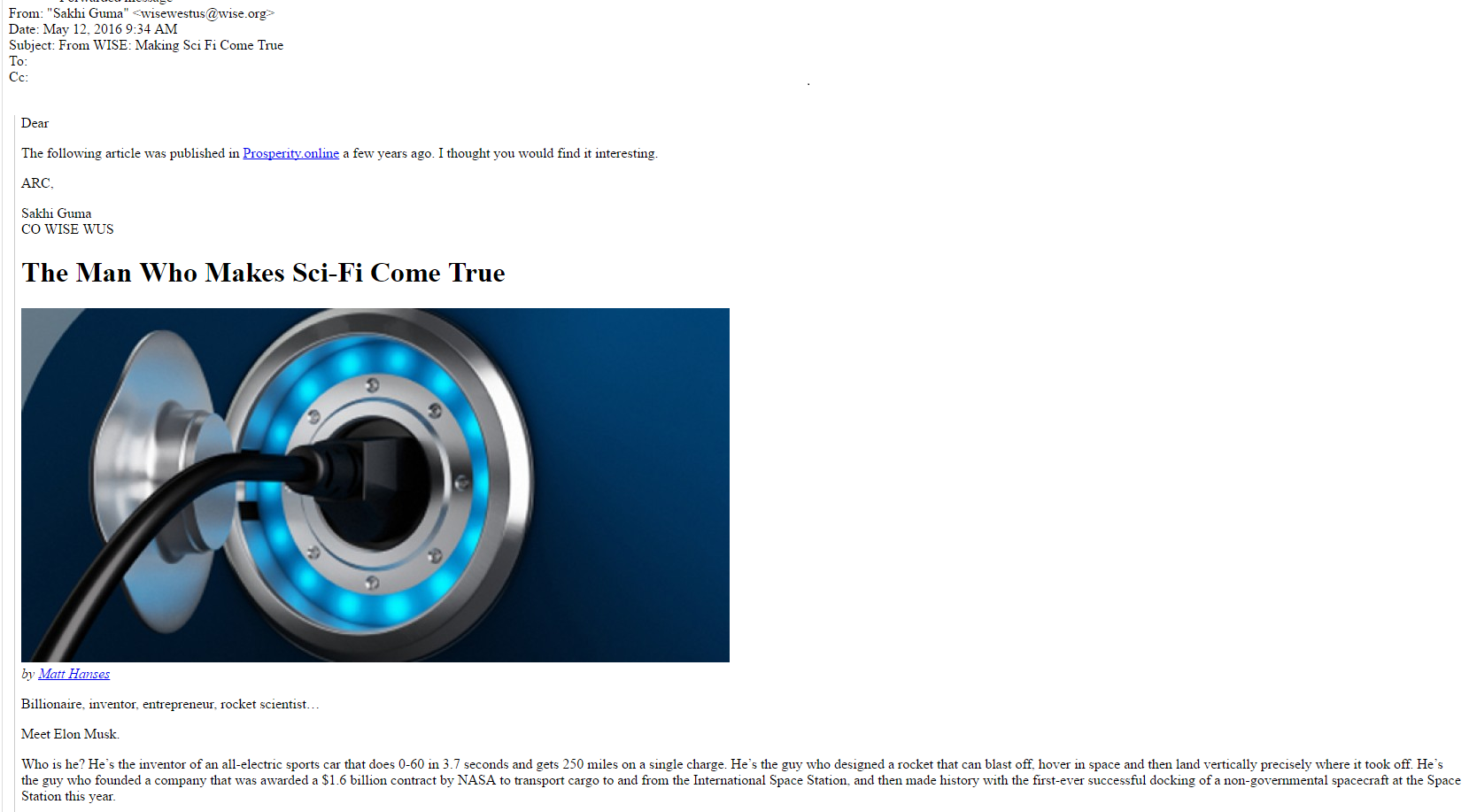 James Byrne
It's pretty sad. The role of "Founding Sea Org member #4" is to tell stories to a few stragglers in Santa Barbara…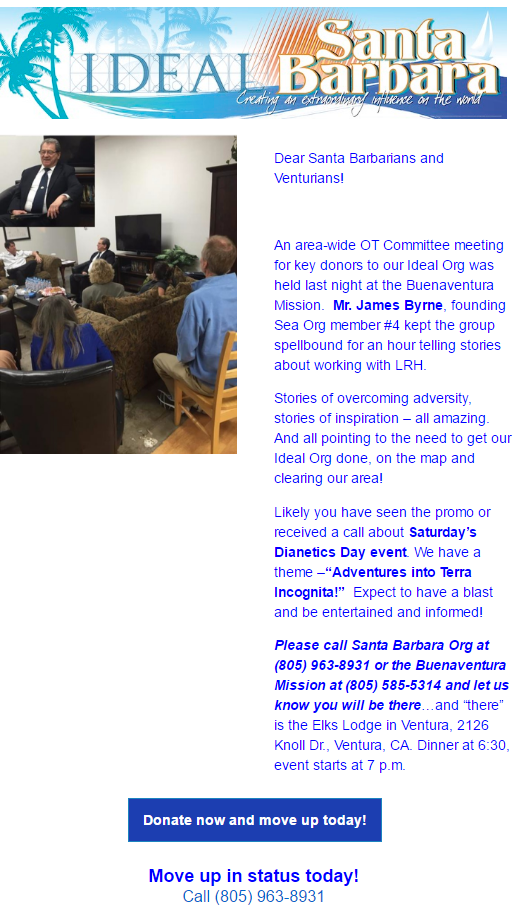 Some advice for David Miscavige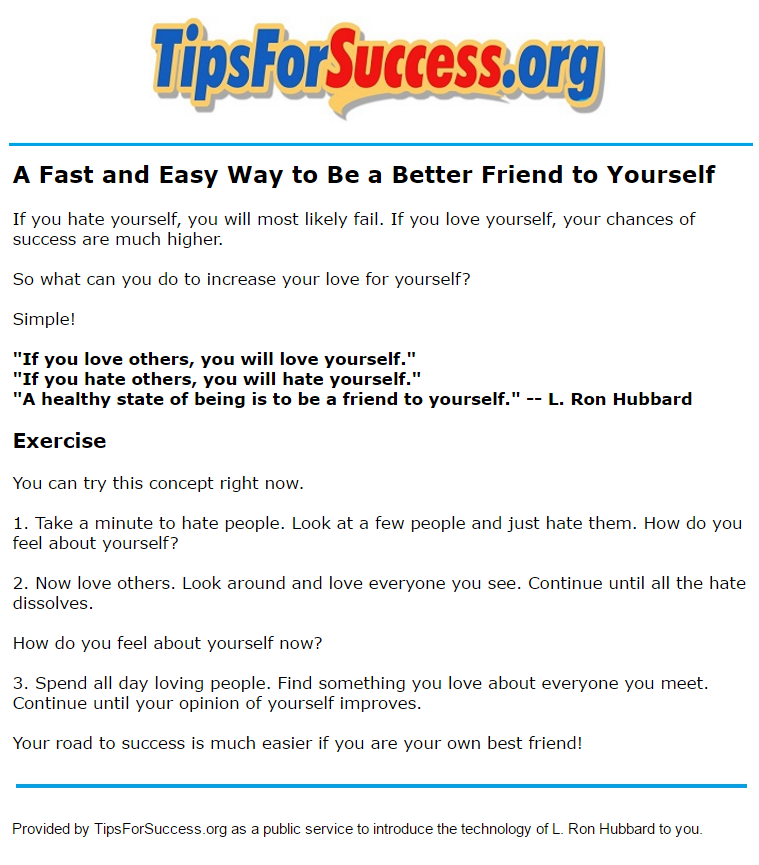 SO = OT
That's good because almost no SO members ever get to do their OT levels.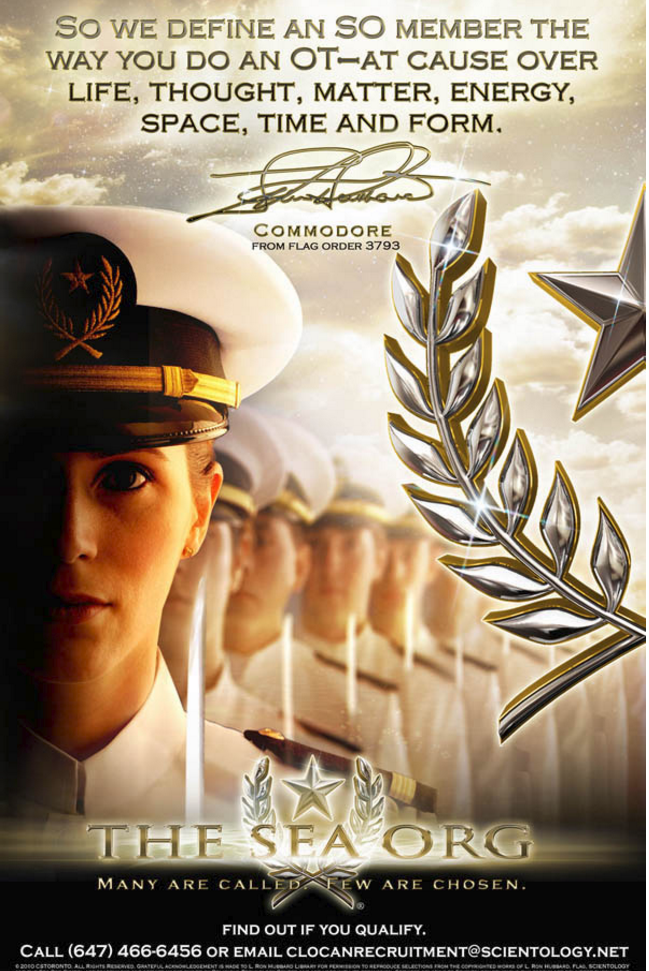 An Urgent Briefing
Of course, they are ALL urgent. You HAVE to hear them all. And every one of them is the same thing over and over. You MUST give us your money now. You are at risk if you don't give us your money.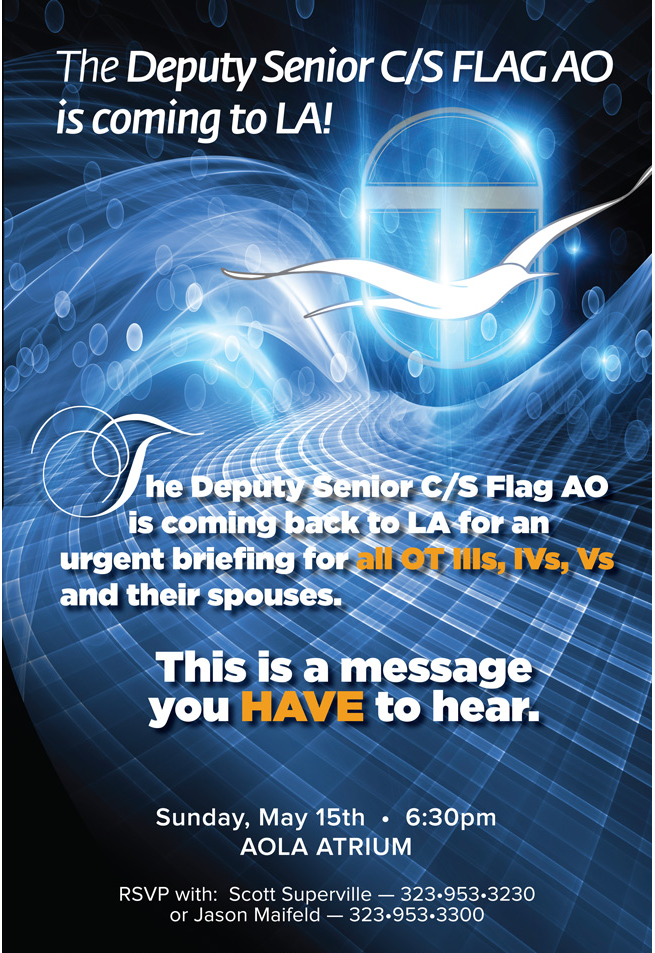 Unlock the keys (?) 
Of course, that means making money. Because money is the "key" to OT.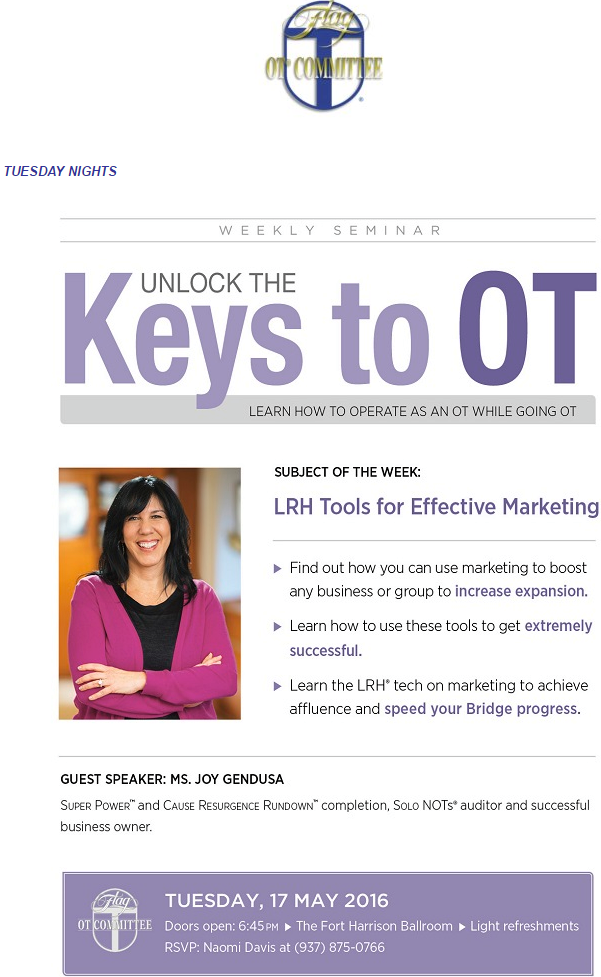 Legendary briefing?
In a private home?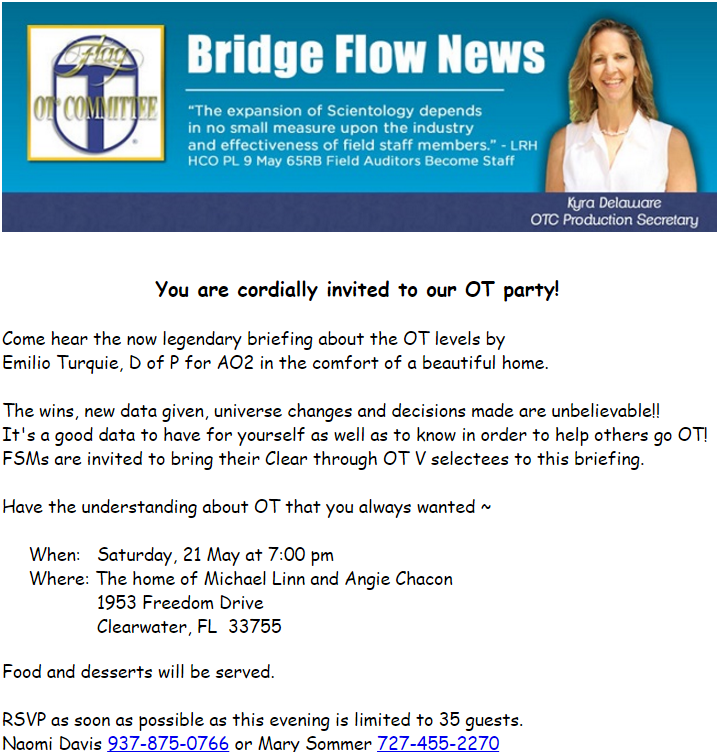 Gypsies
That is an appropriate motif for once, it's all about getting your money.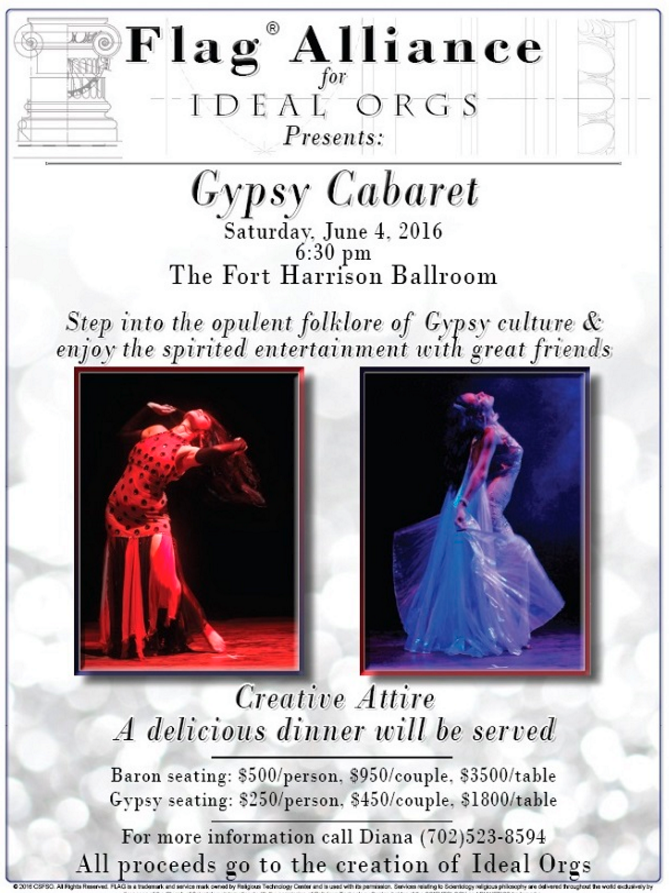 Desperation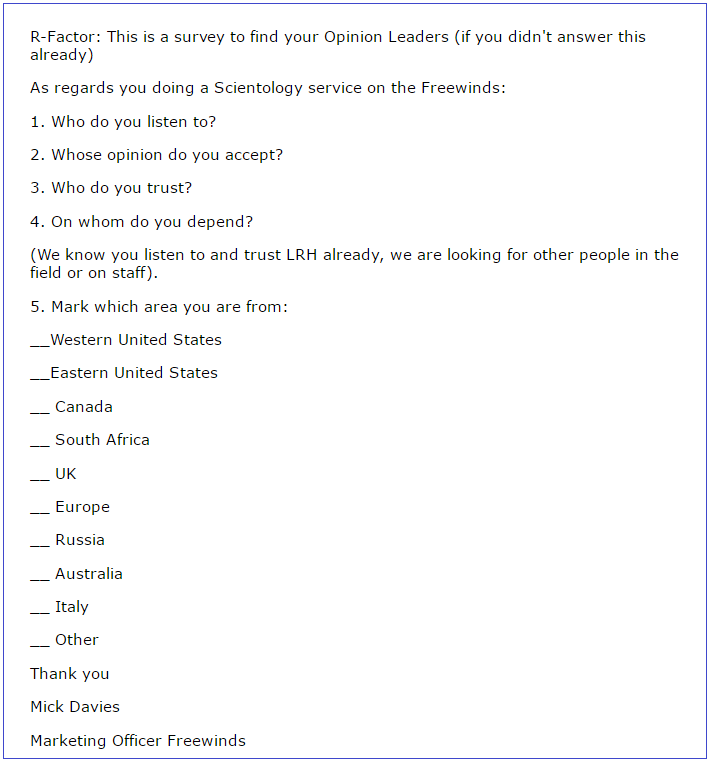 A No Name Briefing
This one must be REALLY important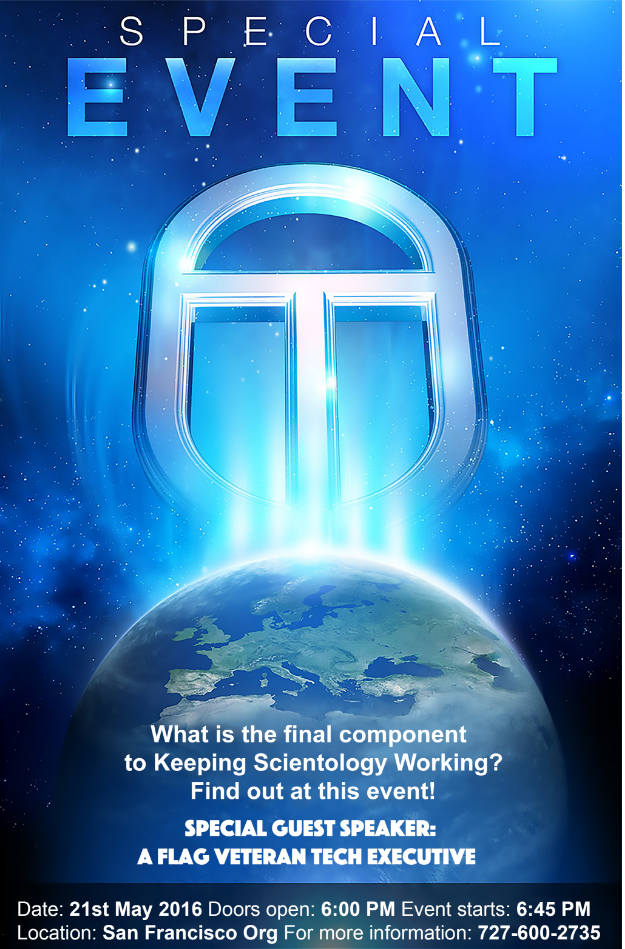 The Cereal Festival
Snap, crackle, pop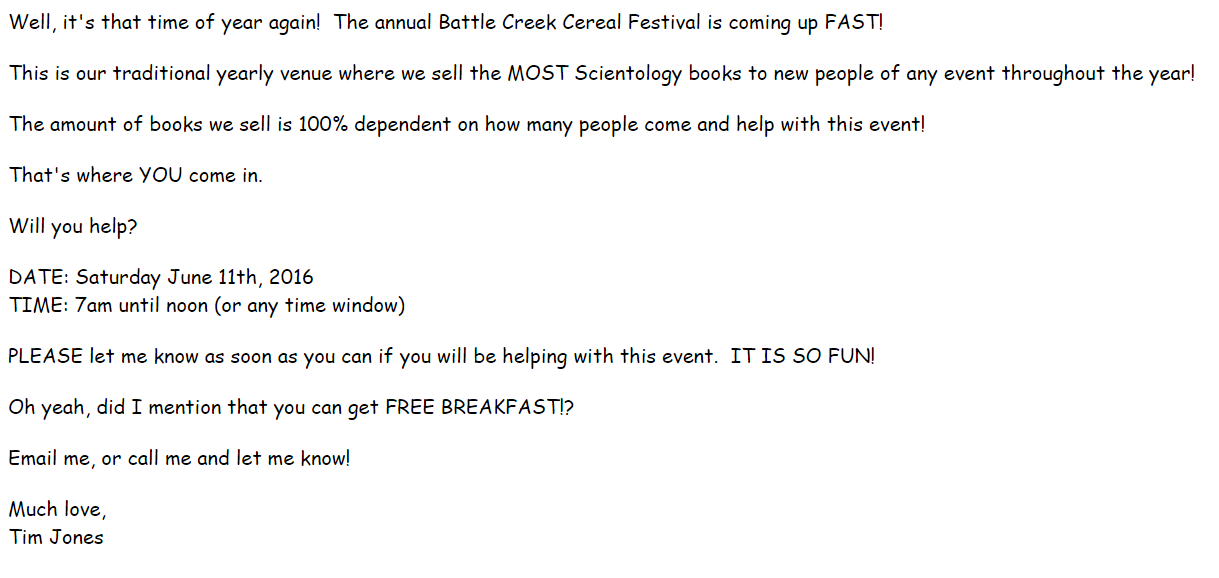 Porn Valley
They have a "completion project" and that has never happened before and is quite remarkable. Apparently for 12 years they have had no plan to actually complete.


Well, it's actually a FUNDRAISING Completion Project.
And that HAS happened before. They have been talking about that for YEARS.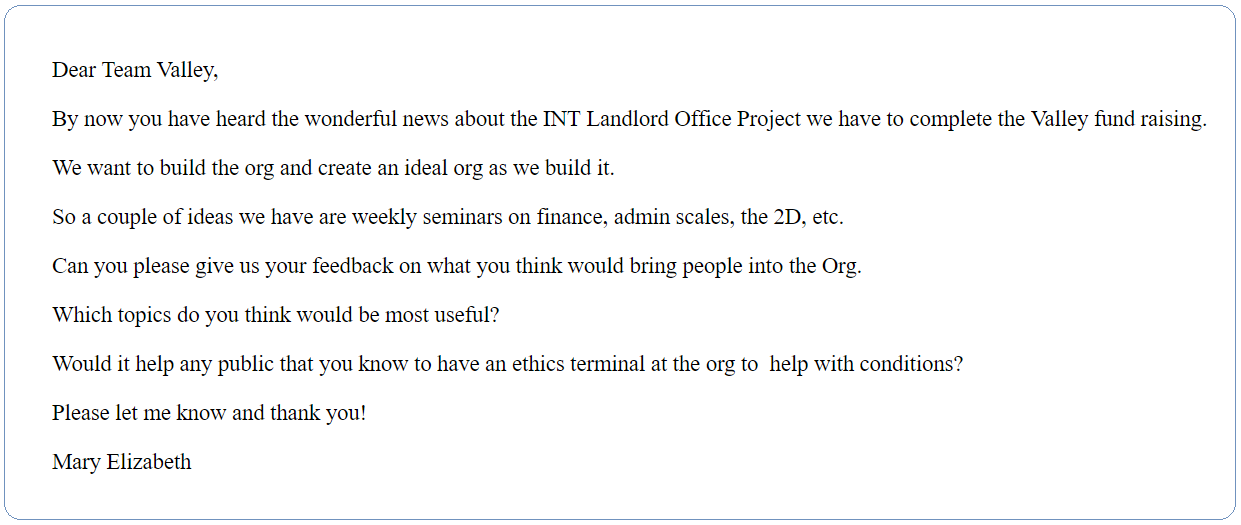 Learn how to extract money from others like a Pro!
Non Sequitur Prize
A PR briefing in L. Ron Hubbard's House because of the "imminent opening of the new international media facility." Makes perfect sense. To a scientologist.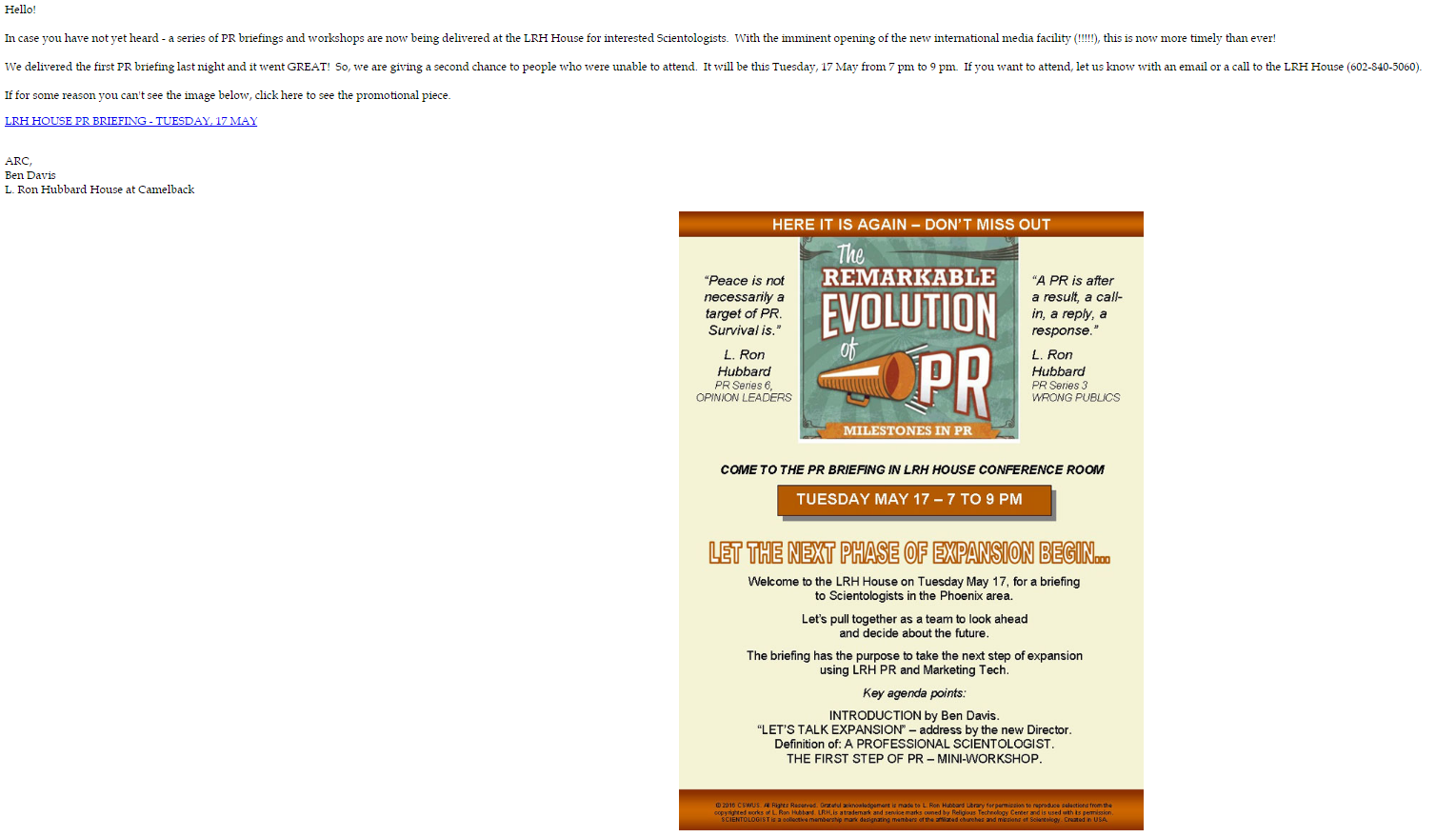 The IAS reads this blog!
Robert Galibert is no longer going to "come in your city." What a relief.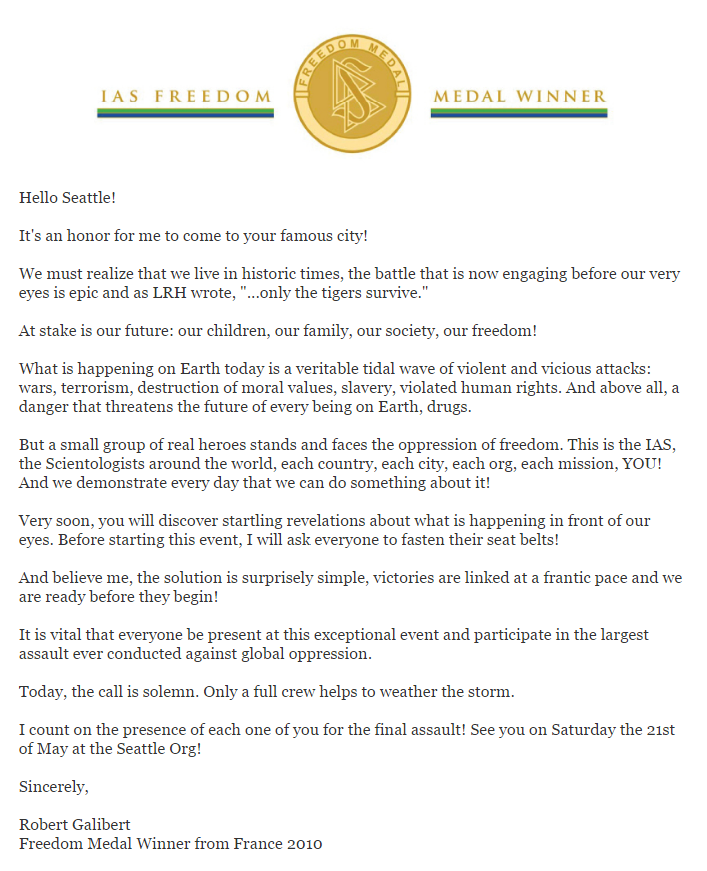 It's a "Buy Now"
You can buy discount statuses. Become a Half-Humanitarian today!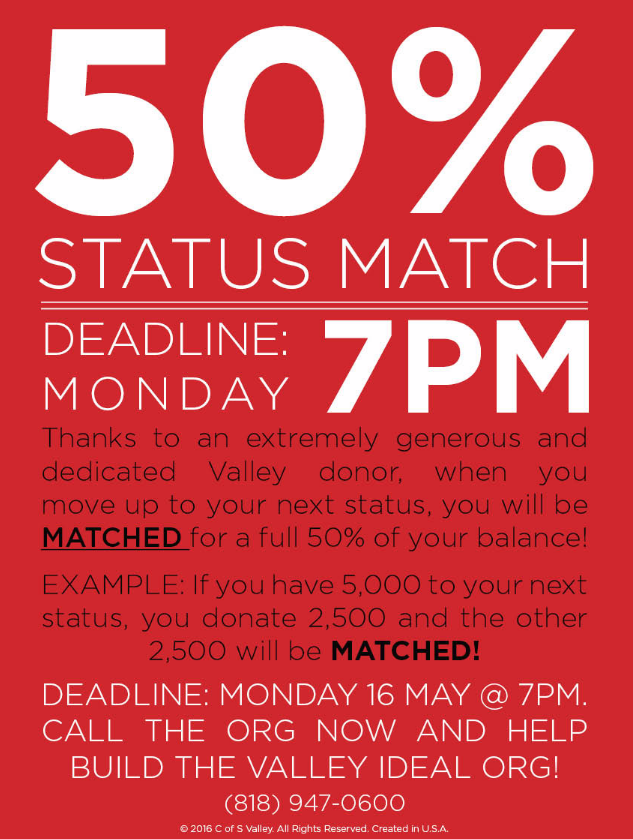 Well, it WAS a "Buy Now" until the time expired…