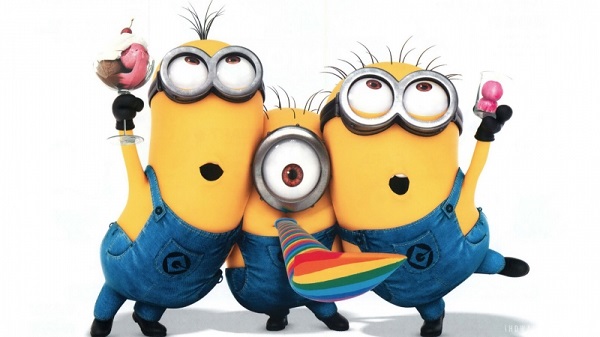 Of course, the focus this time of year is on the magnificent Maiden Voyage events, things no scientologist would want to miss (though a large number of them do just that, the attendance keeps getting smaller and smaller and the hype and gimmicks they resort to become more and more bizarre).
Our Friend Rupert Murdoch
Always good to hear from Twit of the Year. Wonder if he realizes that Rupert Murdoch is a YUGE SP Merchant of Chaos? Clearly the brown nosing instinct and desire to appear to be an important person trumps even his "I am the most important scientologists in the UK" status.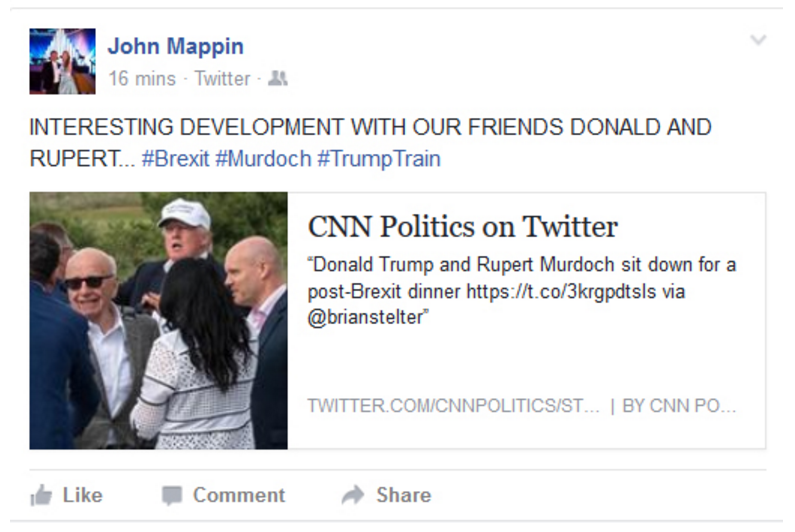 We went to MV and all we got was this lousy T-shirt
Nobody ever accused Miscavige of being cheap… Though of course, he is. These suckers fork over ten grand at least for the dubious privilege of being within spitting distance of Dear Leader and his idea of a special gift is a t-shirt. Surprised it didn't have his face on it (Mad Magazine t-shirt anyone?)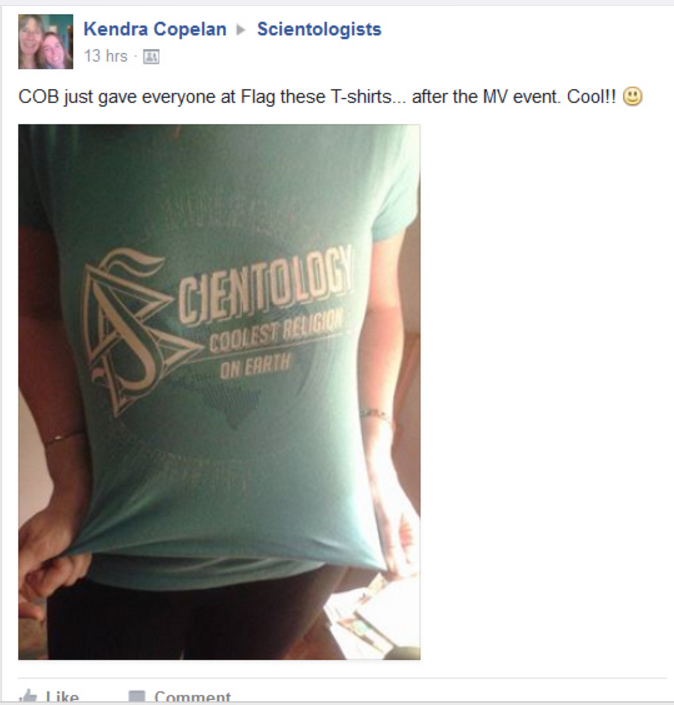 Charlie's Angels
Seriously?
And the Jive Asses are the 4th most productive FSMs for London Org. OMG.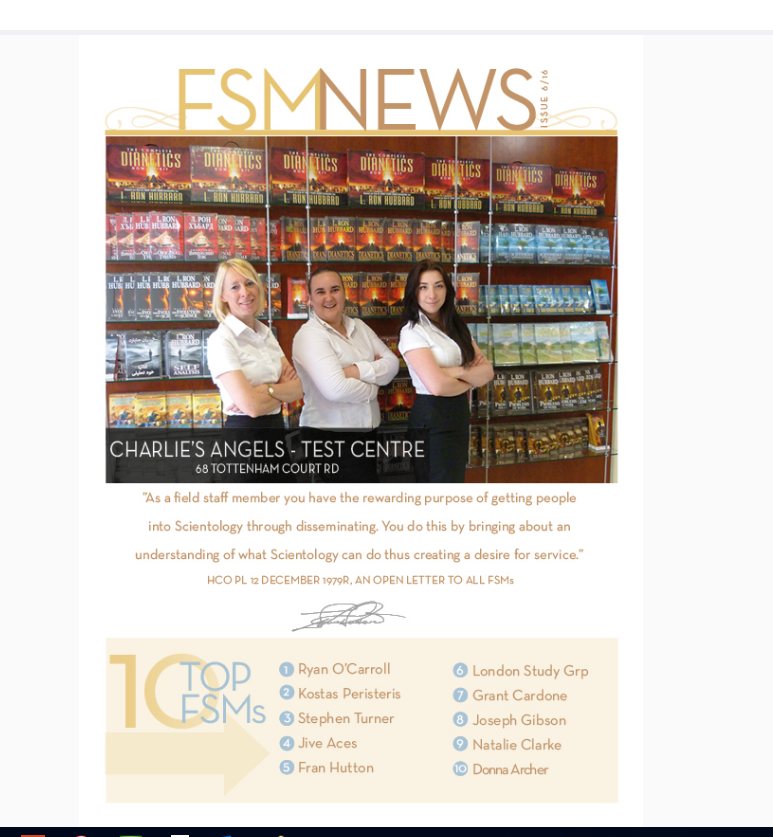 Progress? Not really…
The years go by and they just don't seem to get anywhere near being done. Even though they had a big completion celebration at one point. There are still a LOT more empty little boxes than yellow ones.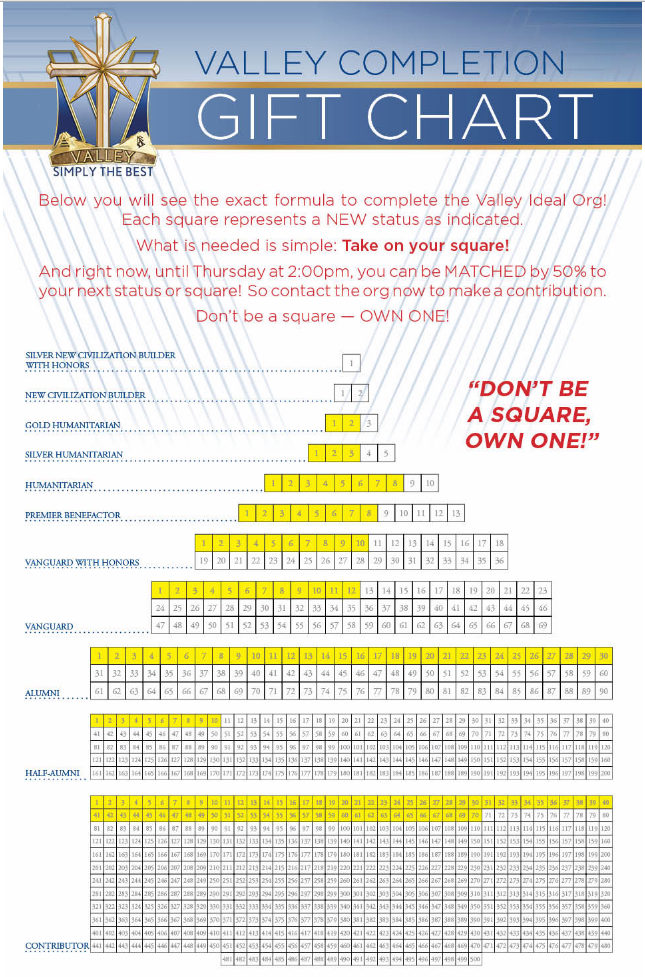 The Pitches
Check out this conservative style approach from some "OL" in the UK….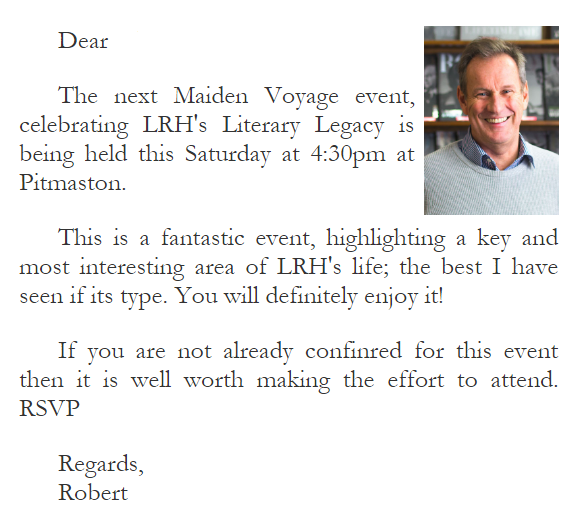 Now compare it to this from one of the hypemasters of Porn Valley….

They are apparently trying a new approach. This is apparently the new fad:  using "Opinion Leaders" to beg people to show up.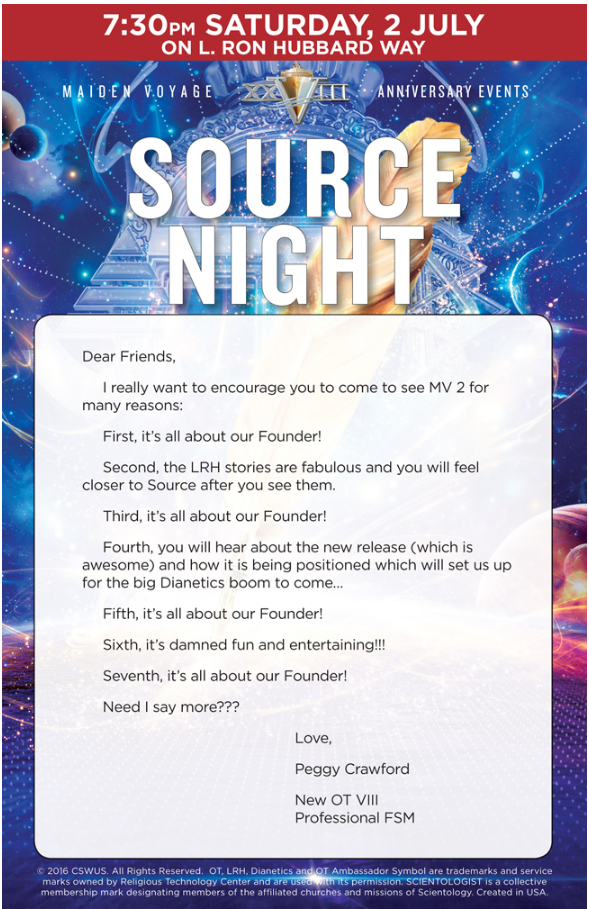 This final one is a bit too honest methinks…. "This getting up the Bridge is challenging."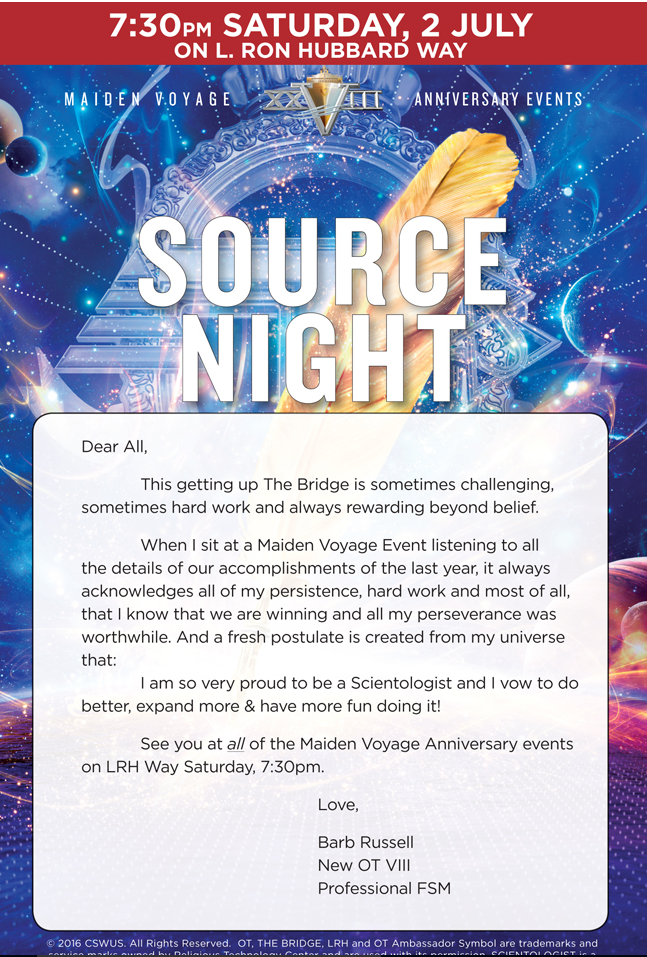 They used to offer just food
Now they are trying entertainment too… (Of course, back in the "good ole days" the EVENT was what got people to show up)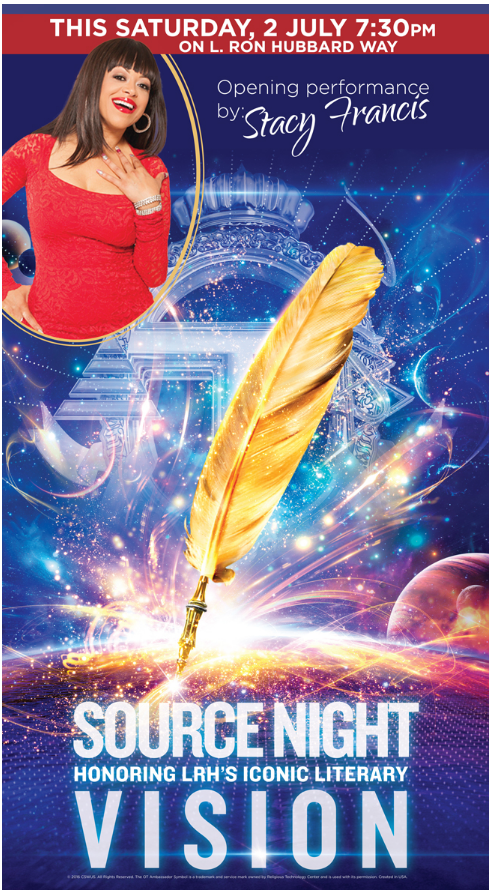 "Lord" Loehwing speaks
This guy should team up with John Mappin. Self-importance button much?  Funny how these ex-SO somehow become the mainstays for so many orgs…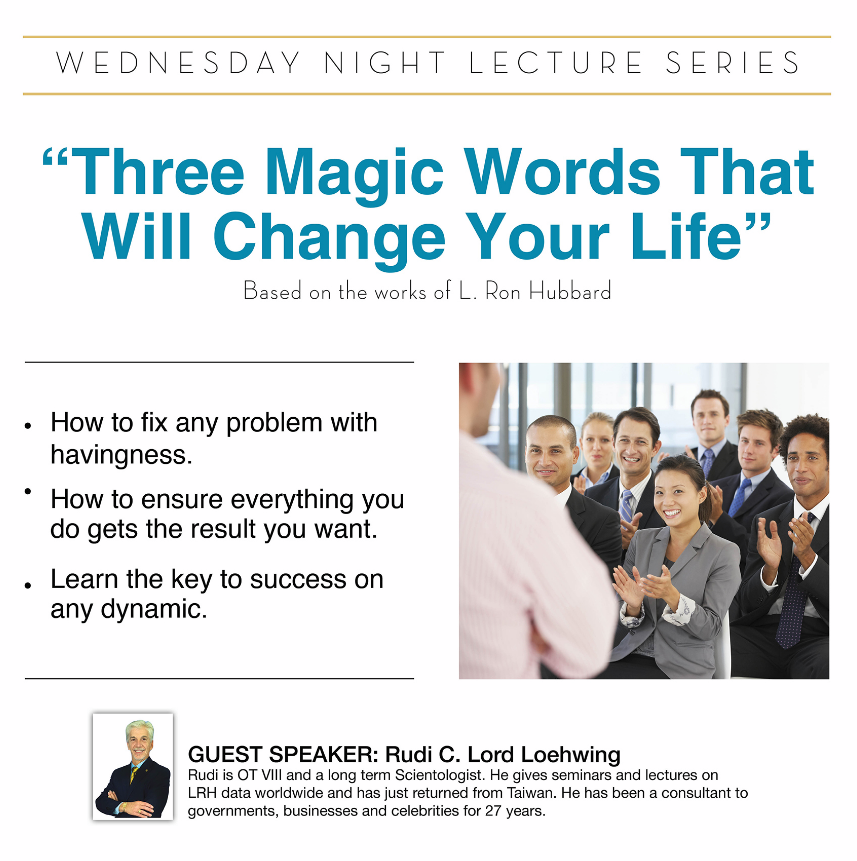 AWESOME Valley T-Shirts
But not as awesome as the COB t-shirts.
But get a load of this LRH quote – and how they are going to "apply it". "Who are these Valley guys?"
Stooges. Fools. Cocksplats.

Dress Code
Dress as if you were from another country? And of course, the old favorite – pirates. In keeping with the scientology theme of rape, pillage and plunder.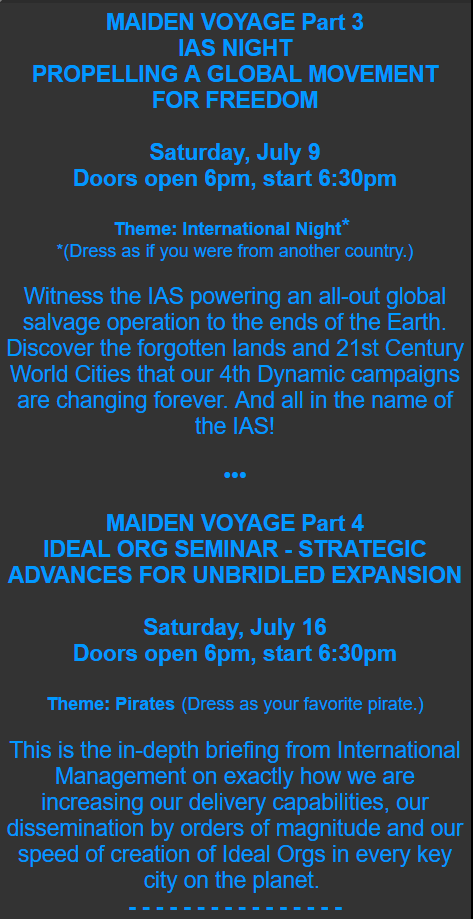 Endless Tampa CF
Still going strong (weak?). And it's so exciting Harrison Ford is coming!
What better way to spend July 4th could there be?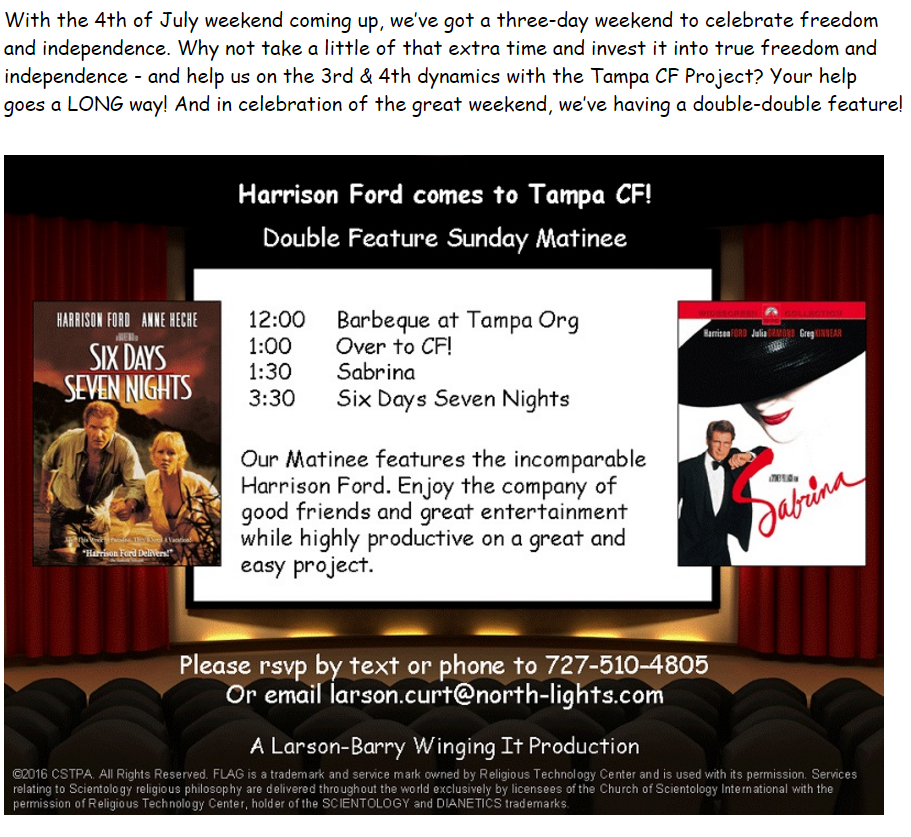 Tom Cruise too!
Don't you love the copyright notices on these things. All sorts of scientology copyrights being preserved blah blah and nary a mention of the copyrights of the movie studios….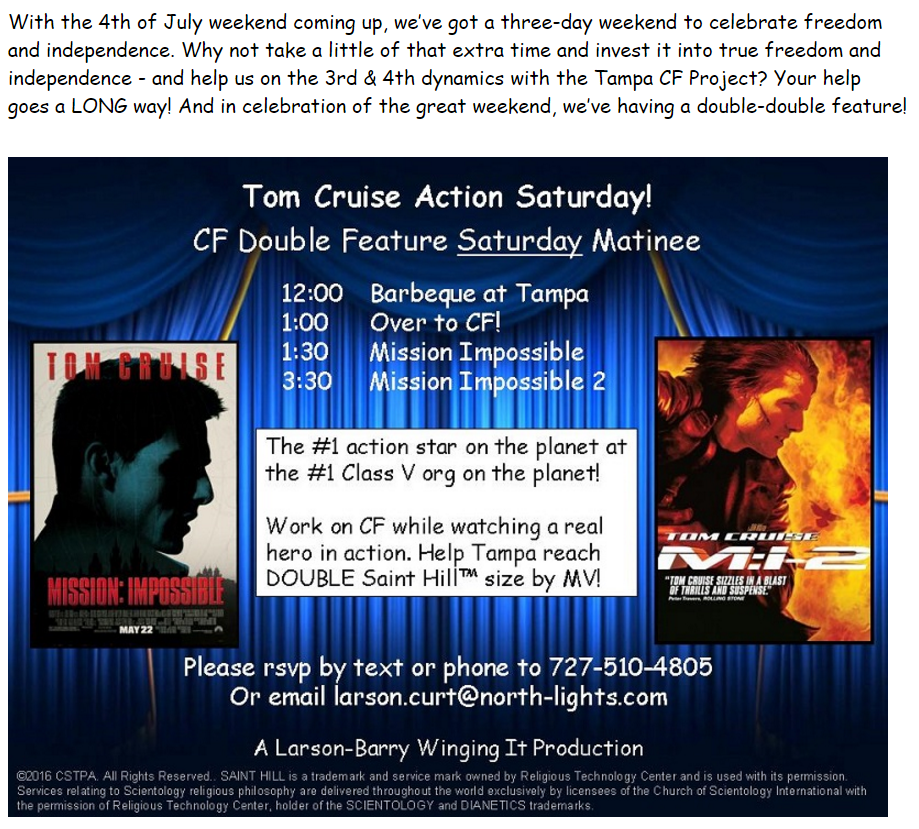 Battlefield Earth Hype
It is so strange to read these things when you know what they are hyping. It's "been in the making for several years" — hah. It was actually "made" in 1983…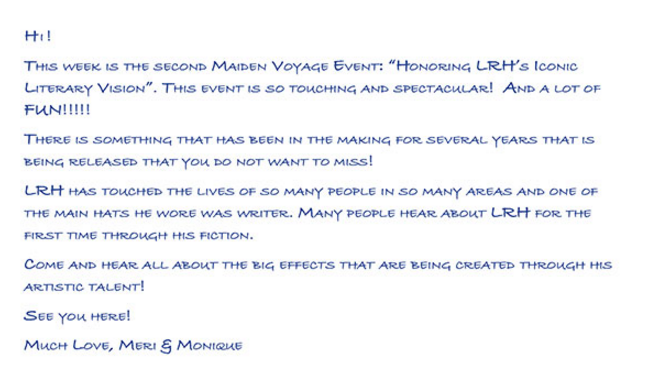 This one tops them all…
Shakespeare has been eclipsed. Dickens demolished. Tolstoy trashed. It's the new standard for fiction… And the C/S of ASHO is of course an international expert on the subject.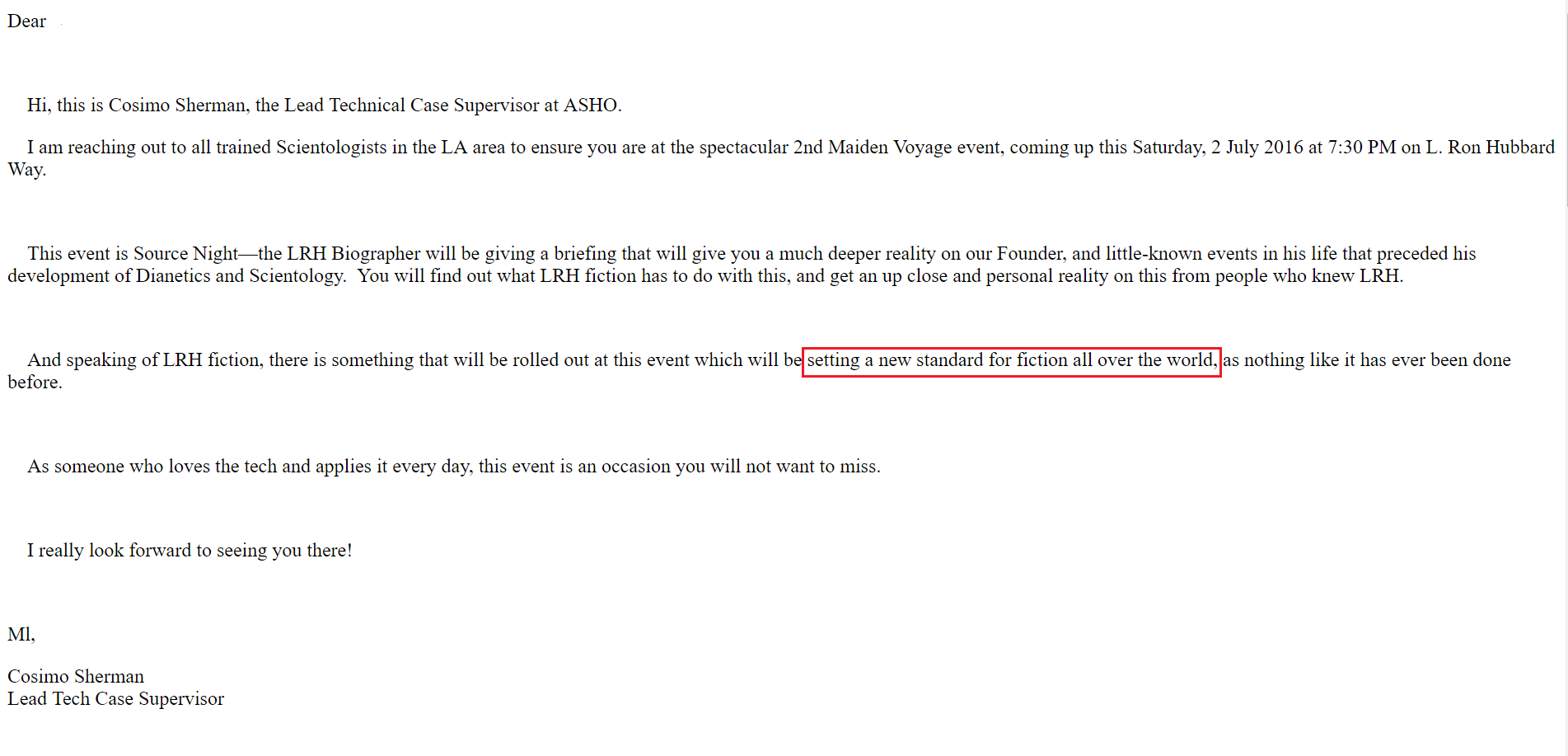 Bill to the rescue
The first people who need your seminar are the staff of Valley org. Check out all those empty boxes Bill.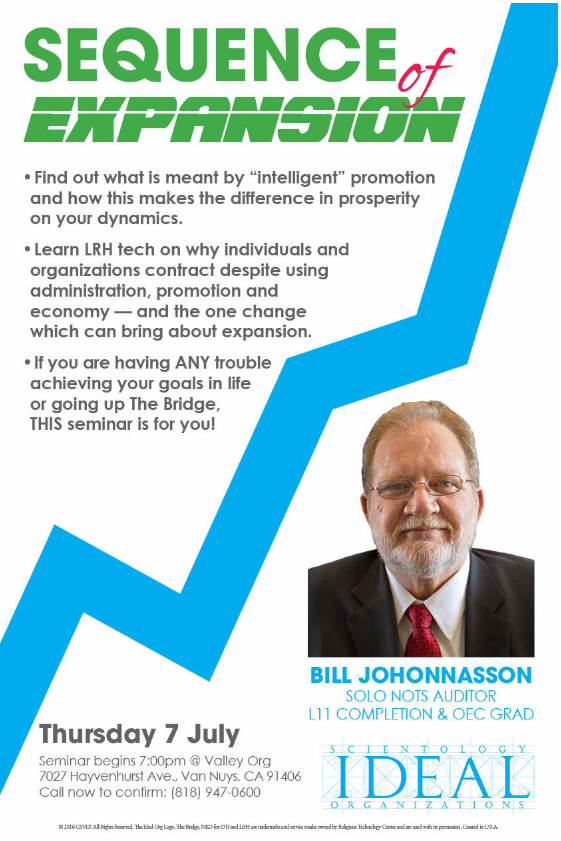 This is scientology "management"
Running fiction booksales for the world to see… Oh, what a religious movement this is.

Wall of Shame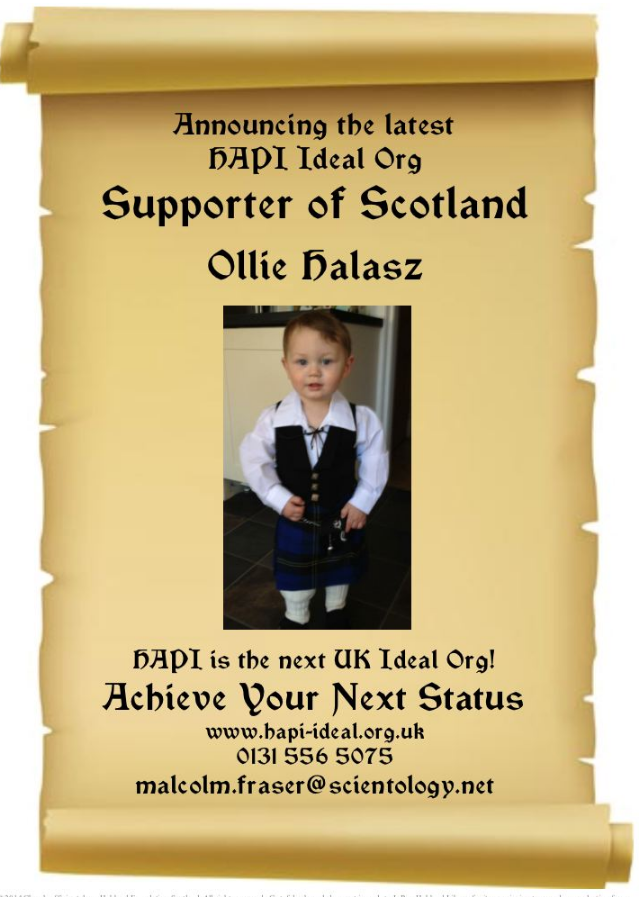 Irony
Scientologists are well practiced at throwing people out of their families.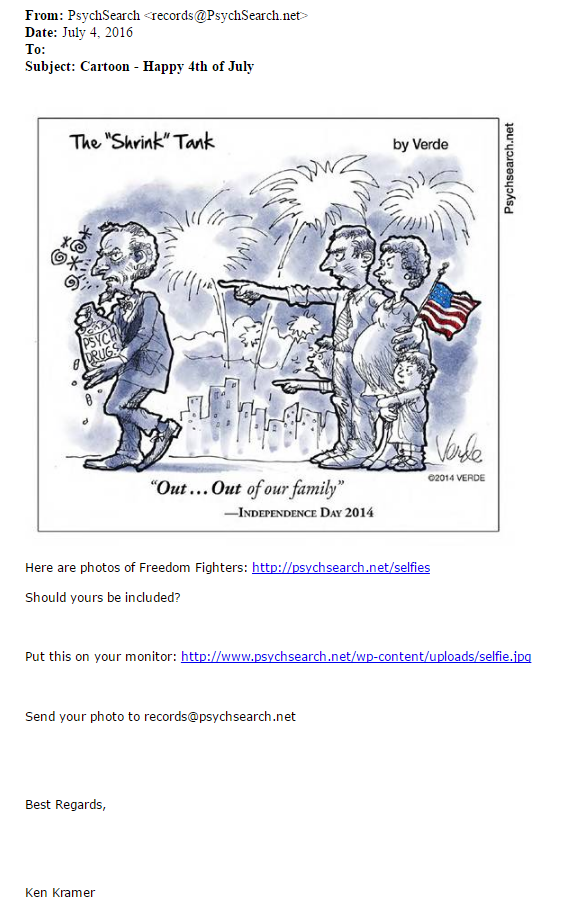 Optional Conventions
They come, they go. If nobody shows up, ah well.
The Moneywinds should be rechristened as the WISE Private Club Yacht. It is literally one week after another of WISE guys working for FSM Commissions.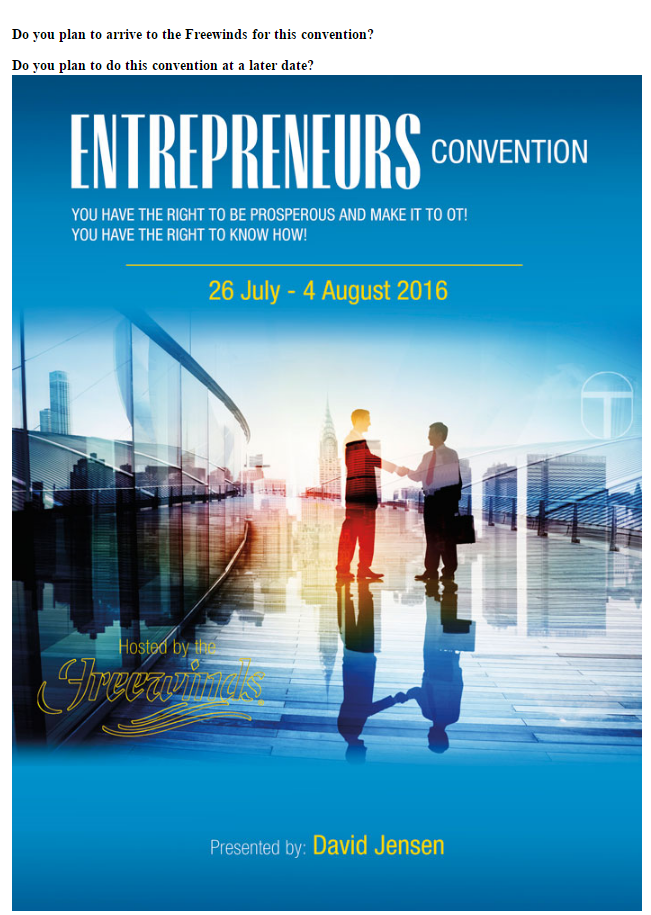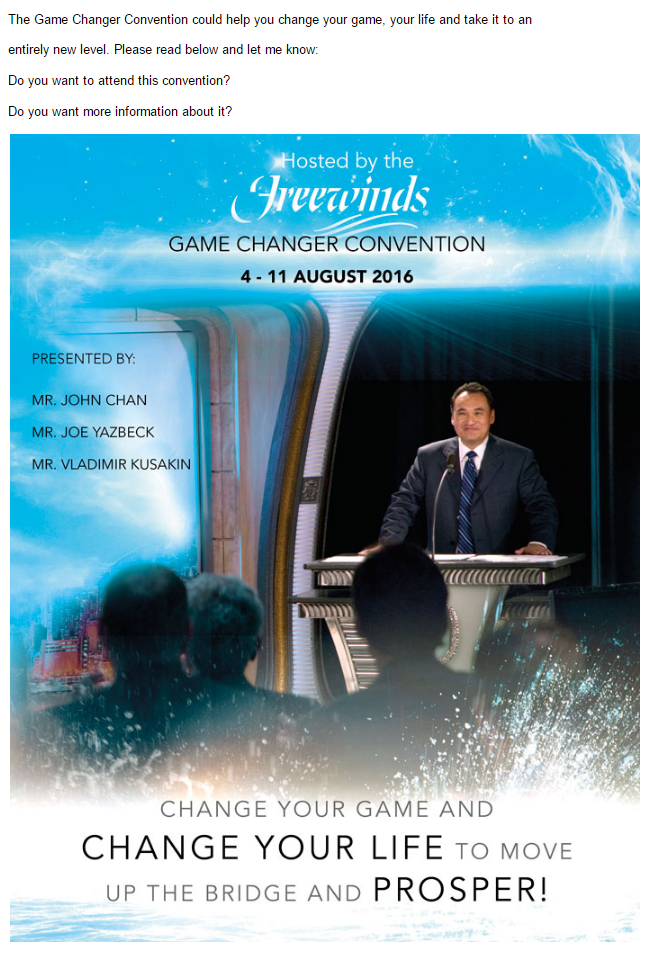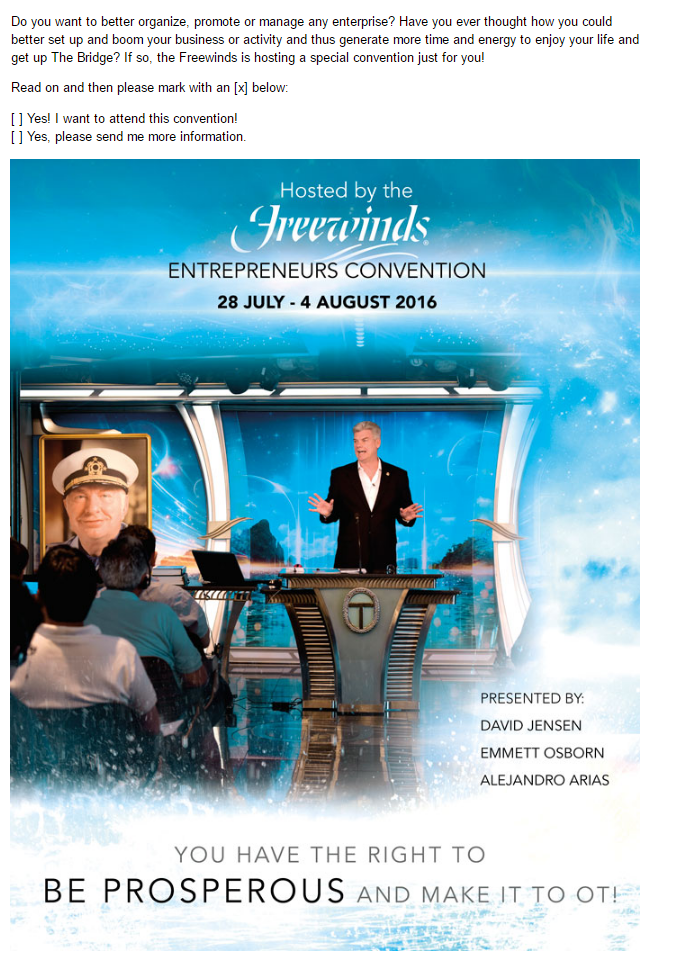 Do they even know what a Jolly Roger is?
Pirates really are the beingness that best represents scientology today. (*Jolly Roger is the traditional English name for the flags flown to identify a pirate ship about to attack during the early 18th century)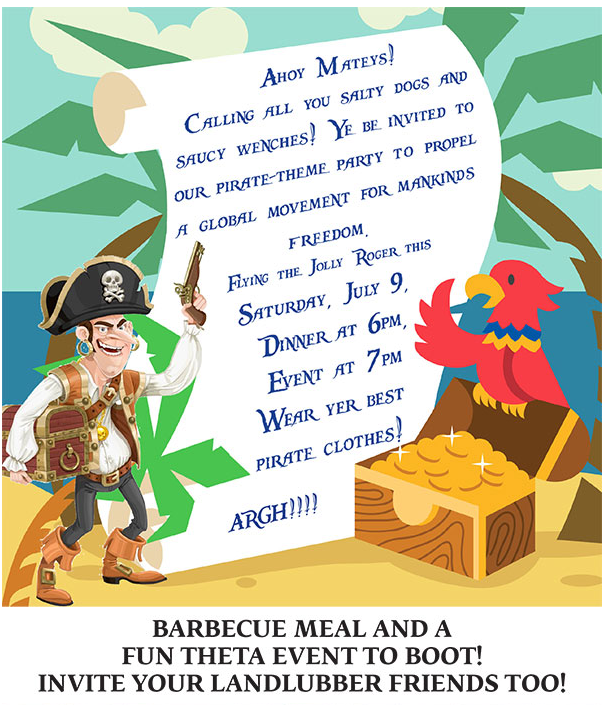 He hits the nail on the head
Tim seems to capture the reality of life in a small and failing org better than most. And he is certainly more candid.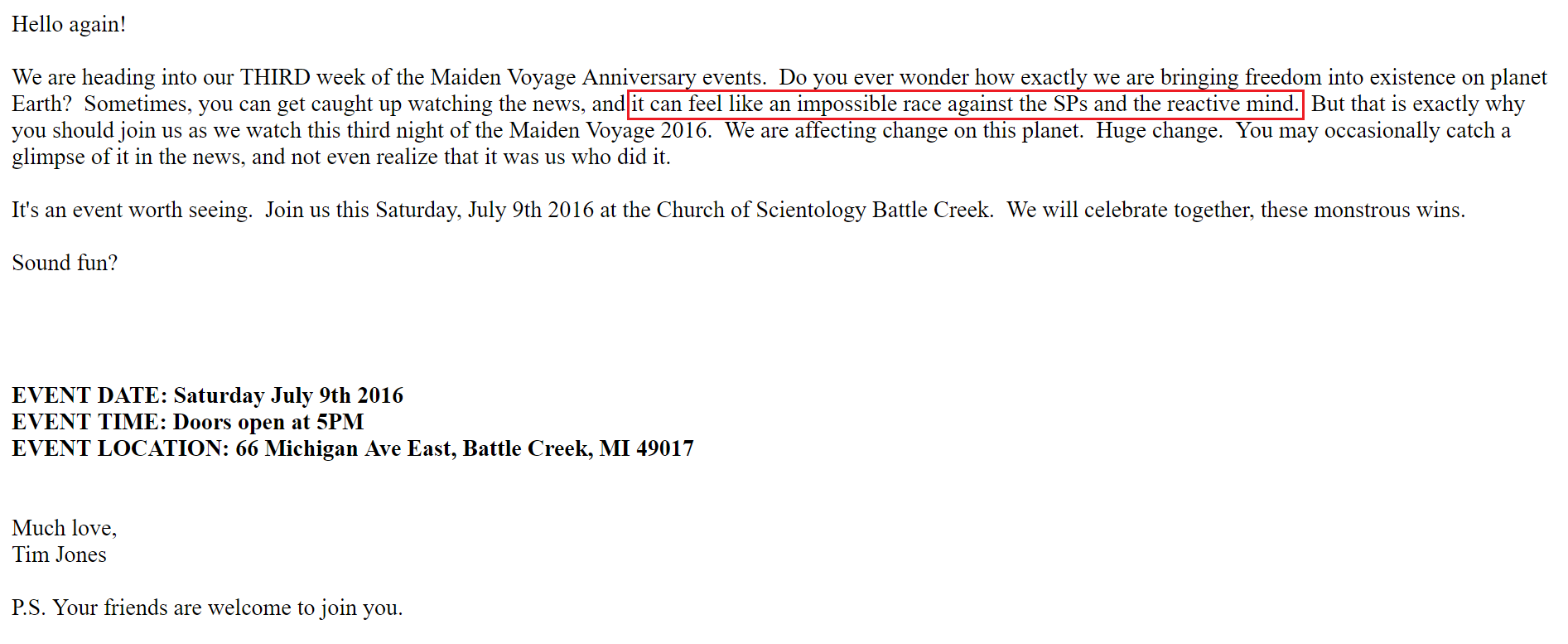 More hype
This is the winner for this week. There has never been an event in scientology that is one time only. They play them over and over and over.
Wonder if anyone believes this. At all?
But it is nice that it is "personally writing you" – it always sounds so… impersonal.

The Valley also has Kevin Wilson
So how come he hasn't straightened out the finances of the org? Or gotten all those empty squares filled in?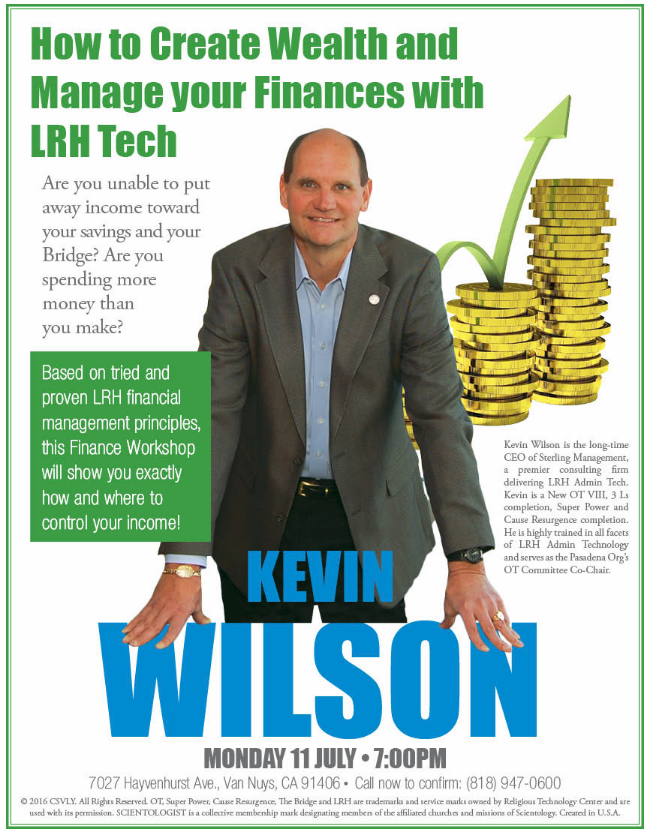 Love to know what this "DVD" is…
Another "never before seen" item? Only to be seen in the church of scientology of Ohio in Florence Kentucky. Yeah, must be epic and monumental for sure.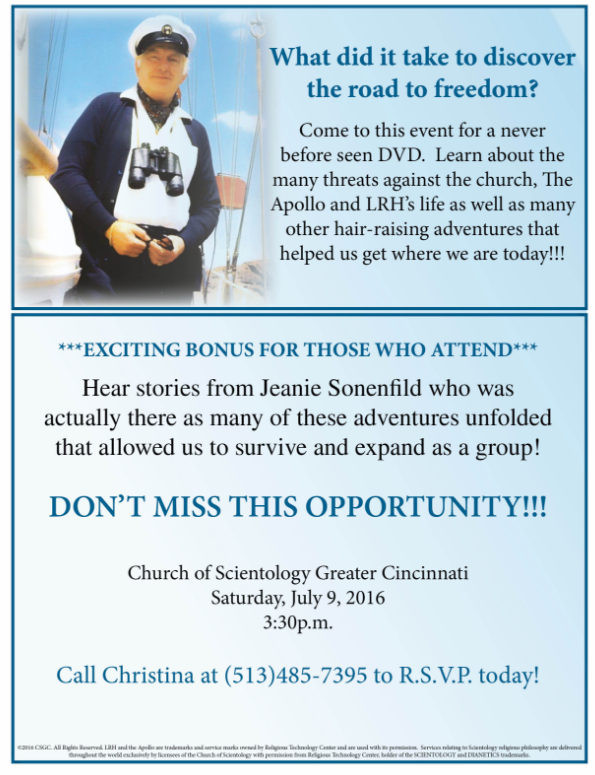 COB dropped a bomb
It's a #2 and it's a big one.
No hype here….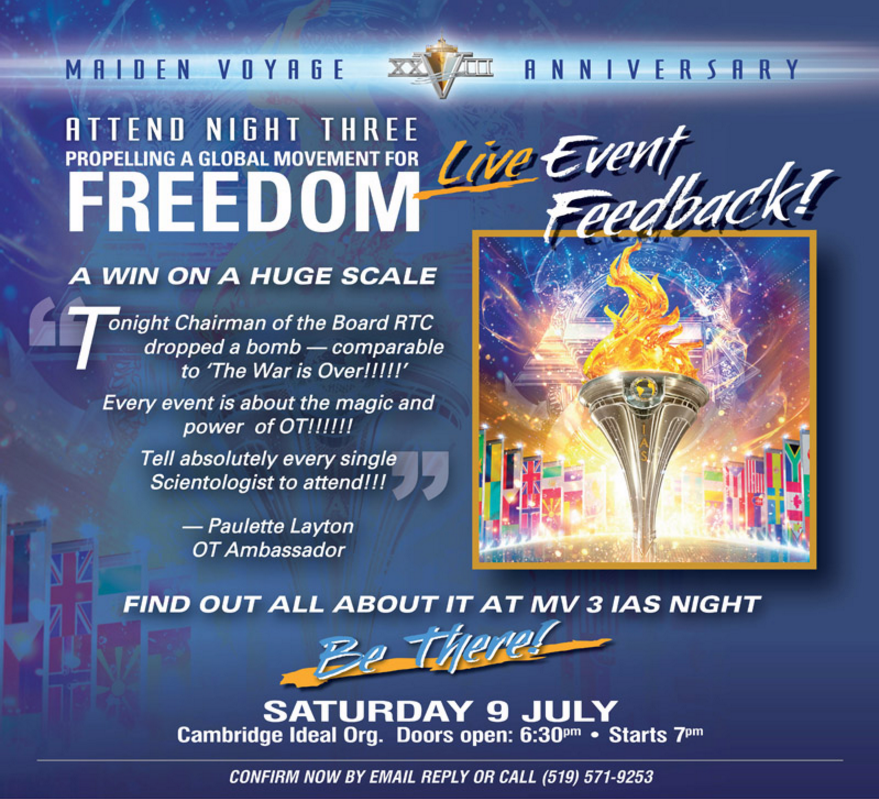 It will be rocking!
They will no doubt have a bunch of expendable Sea Org members (ie non-registrars) ready in civilian clothes in case nobody shows up other than Bubbles Champagne. Maybe we will have a report on what happens at this "open to the public" (except for the people we decide it is not open to), event.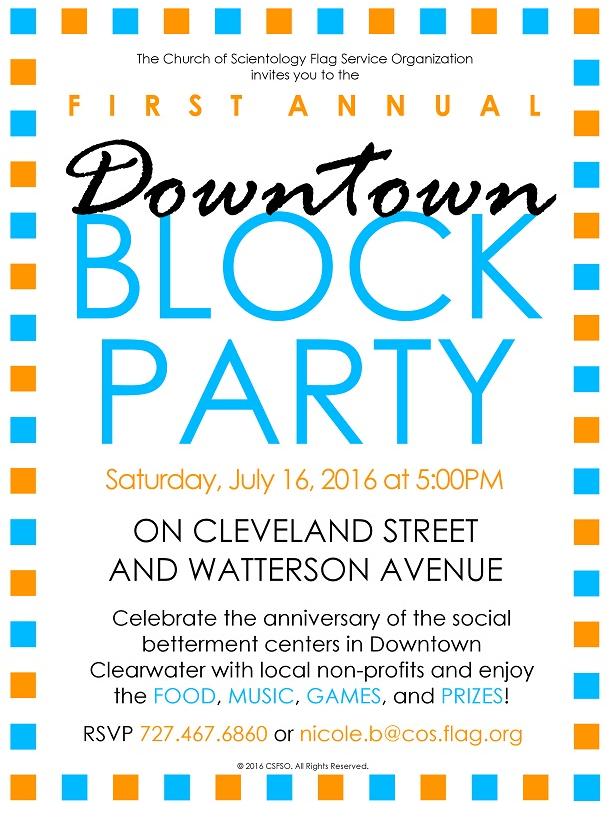 Come from around the world…
…and stay overnight to watch a video replay of an event that was held a month ago with a "landmark announcement." That makes sense.
But never fear, Bubbles is right onto it, along with the OT Farce. Bet they are overwhelmed with thousands arriving for 3 nights in a cheap-ass motel…
This says it all about the state of desperation in scientology.