IAS Feedback
They are pulling out all the stops to try and convince people to show up to the local re-airings of the decidedly underwhelming earth shaking IAS 30th Anniversary event.
But they are REALLY out of touch with their public. A "testimonial" from a medic at the tent or "local shop owner" isn't going to convince a member of the IAS to show up. And I guarantee that if anyone who is NOT a member shows up, they will not be allowed into this event for fear that they are really a bitter defrocked apostate in disguise sent from the fringes of the internet.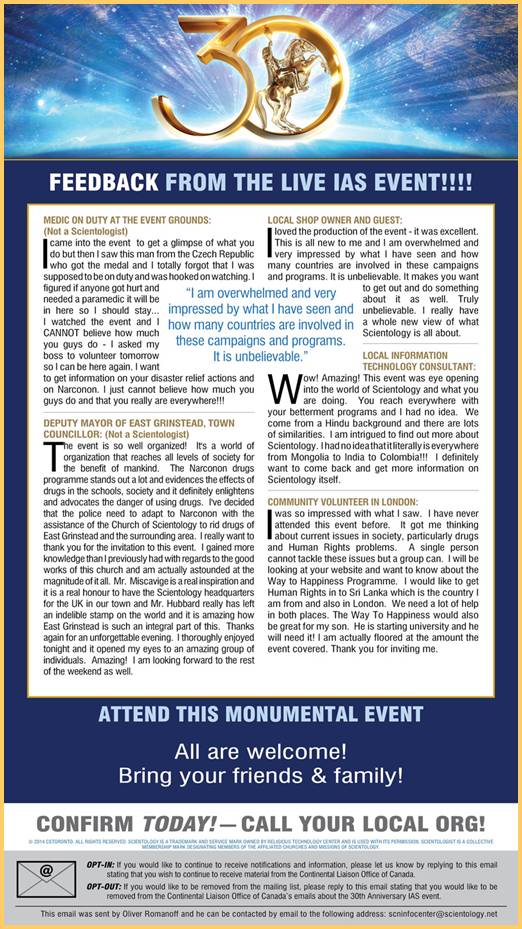 But they also rolled out the "big guns" with letters from IAS Medal Winners. Not just ANY medal winners (not going to hear from Peter Schless or Rena Weinberg…) — exclusively from the full time IAS shills who spend their lives helping to fleece people in order to collect their commissions.
Nothing like a few trite form letters to stir the masses into a frenzy of enthusiasm…
Another Silly Letter
Brandy Harrison letting the cliches fly.
I wonder why the other ideal orgs in Silicon Valley are not "juggernauts of delivery and dissemination"? How is this one going to be different? Because it's behind a 20 foot wall next to the Freeway in a cul de sac at the end of an office park that nobody can find?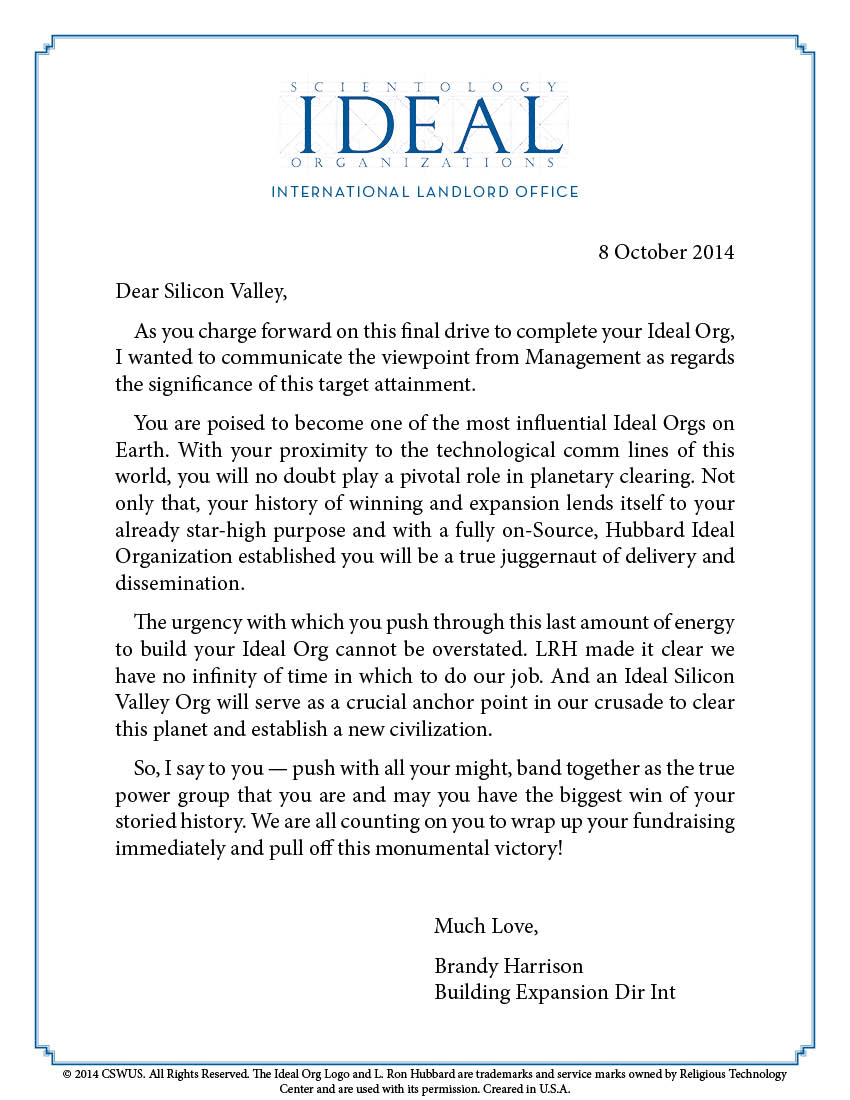 Rah rah rah rah…. I wonder if Brandy has a cheerleader outfit and some pom-poms to wave around?
Maybe she should try using a spellchecker along with her cliche finder…. Nothing like a managment speaker (funny, even when I type that it is underlined in red?)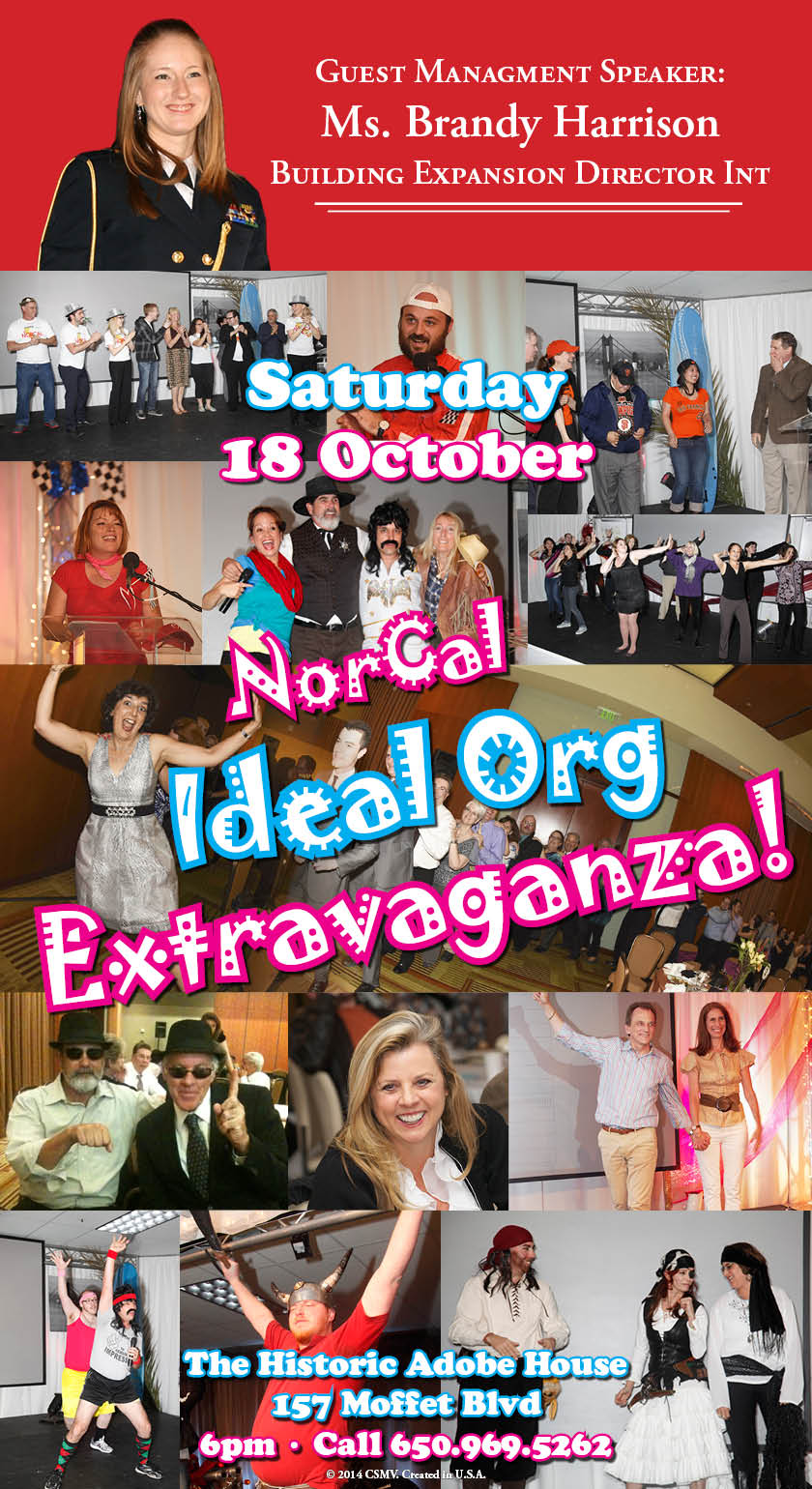 Judging from how this event is shaping up, she would NOT be out of place if she shows up dressed as a cheerleader…
Ideal Org Icon Speaks
You have to ask yourself why Mr Ideal Org Icon and his partner don't expand the Mountain View ORG and thereby generate the money to renovate their new building? Isn't that some "Key LRH data" that should be applied here? The "good stuff" that leads to expansion?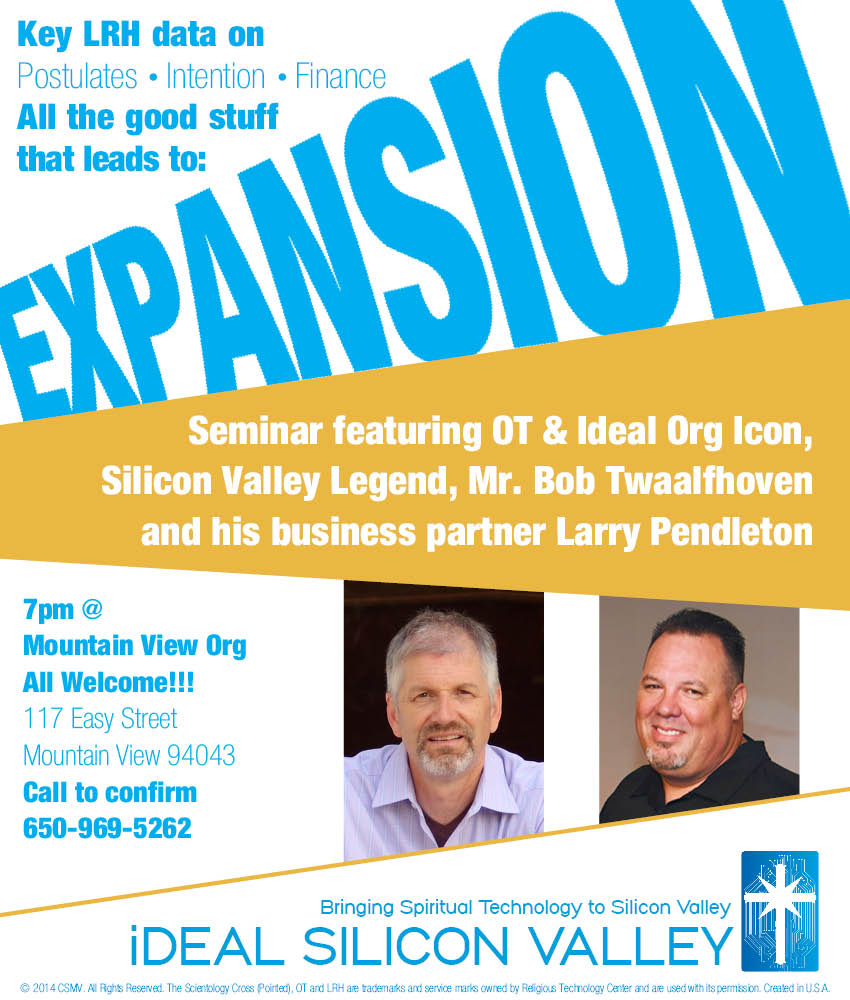 Match Game
If anyone can guess which morning it is that they play the "match game" each week, they will win their own deep fried kool aid treat.
Hint — it is not Friday through Wednesday….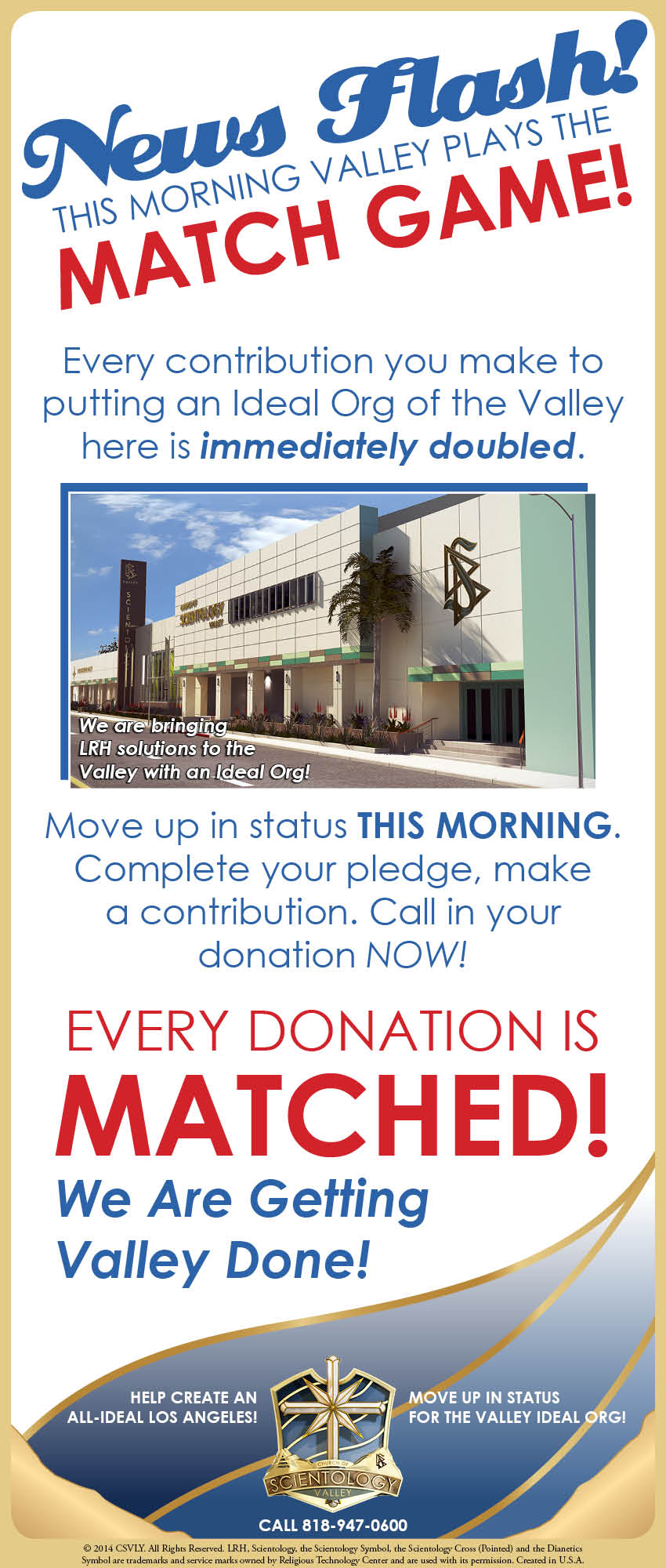 Columbus
This is pretty sad. But it IS representative of the vast majority of orgs on earth.
These photos are their "highlights"…
I wonder how far the money in that little girl's piggy bank is going to go?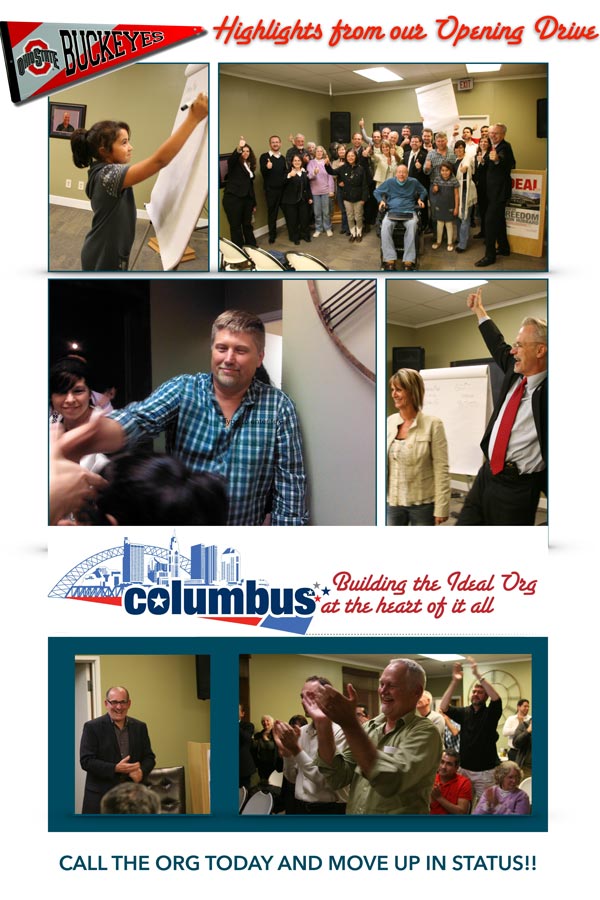 We will pay you $1000 to $2000 a week
If this is true, how come they don't have every scientologist west of the Mississippi joining their staff?
And how come no org anywhere on planet earth can pay even a subsistence wage — let alone $100,000 per year?
But then again, I am told by a reliable source (I could not be bothered to take the time to look myself) that they do not mention Scientology or LRH on their Mission website. Perhaps this is the secret to their success? And will this be the new RTC standard for a "model mission"?
Methinks this might be stretching the truth just a little, in typical scientology style.
Otherwise known as lying.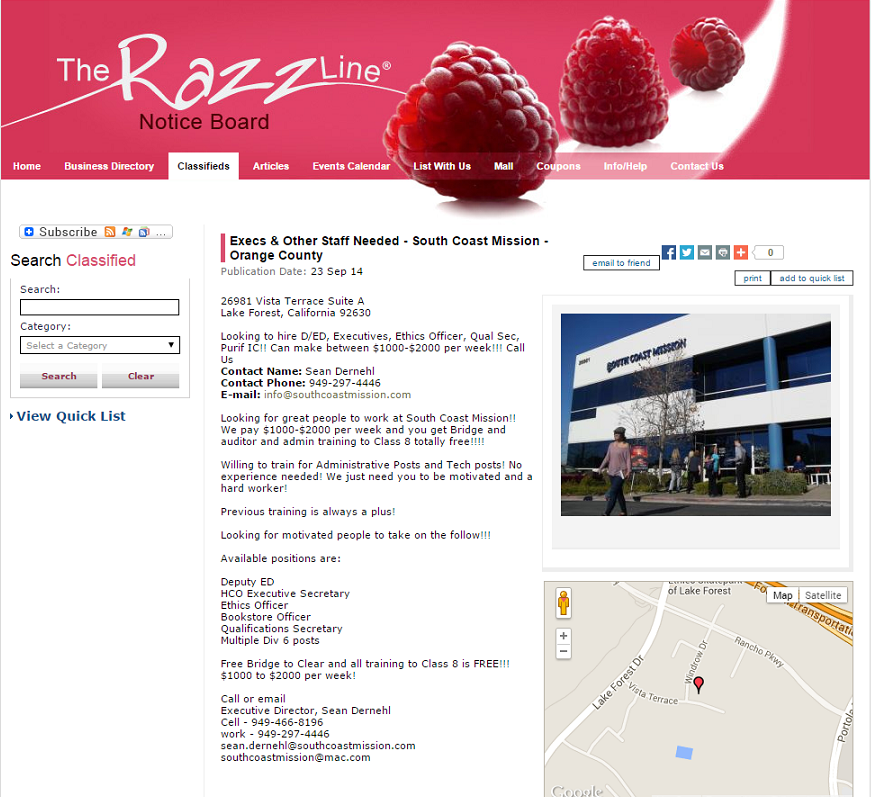 Seriously?
This guy is really the LRH Comm of the magnificent Continental Ideal Org in Australia?
He is incapable of writing coherent sentences.
And his pitch is that the offices are warm in winter and cool in summer and the lights turn themselves off automatically.
This is who is going to "achieve the Aims of Scientology in the near future for real"?
Somehow, I think not.
It's also an interest commentary on the importance of "keeping LRH tech pure" in today's scientology. I guarantee you the David Miscavige (RTC) Rep doesn't look and sound like this guy…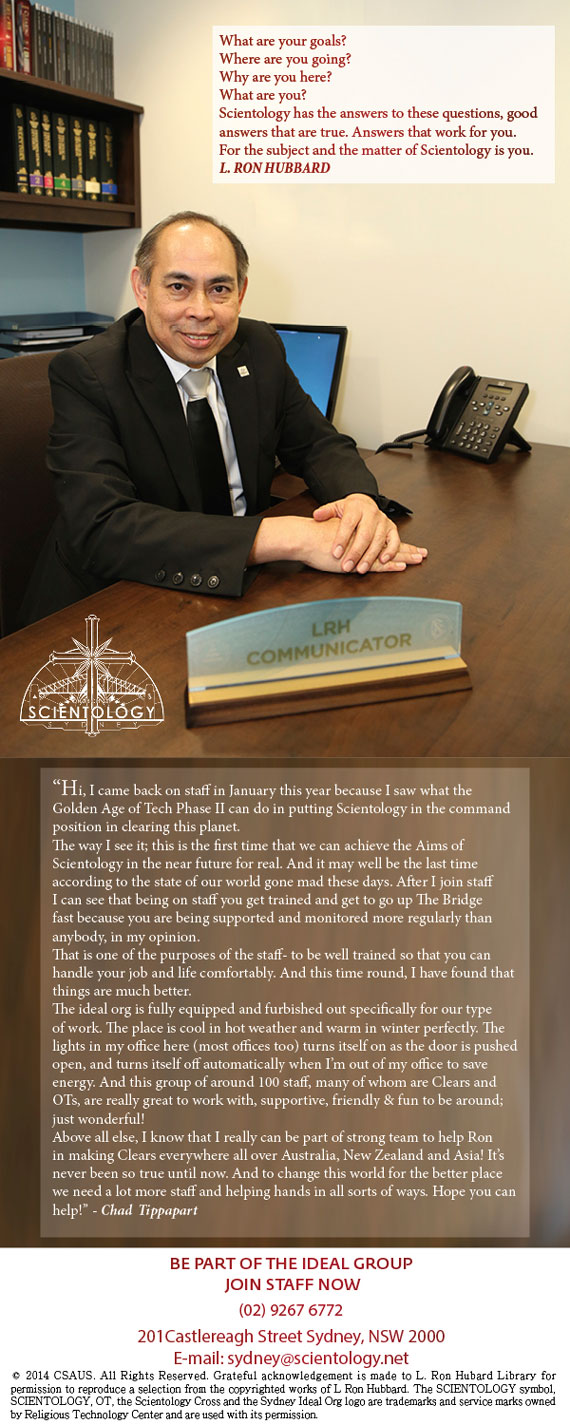 Regraded Being