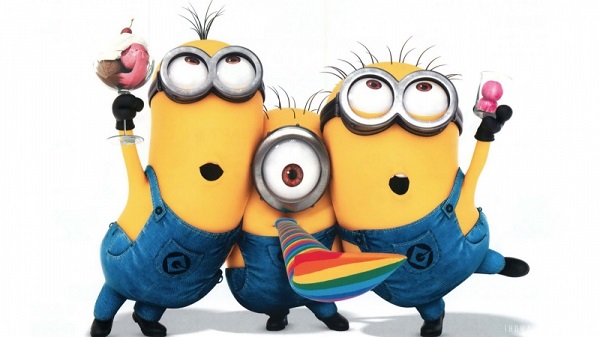 As a result of a holiday, flying across country and mostly the deterioration of my gray matter, I mistakenly thought Thursday was only Wednesday and I missed the Thursday Funnies…
But never fear — here they are in all their glory (?)
Perth on a roll
Nobody graduating anything, but they have brought in a TV show contestant to try to attract some interest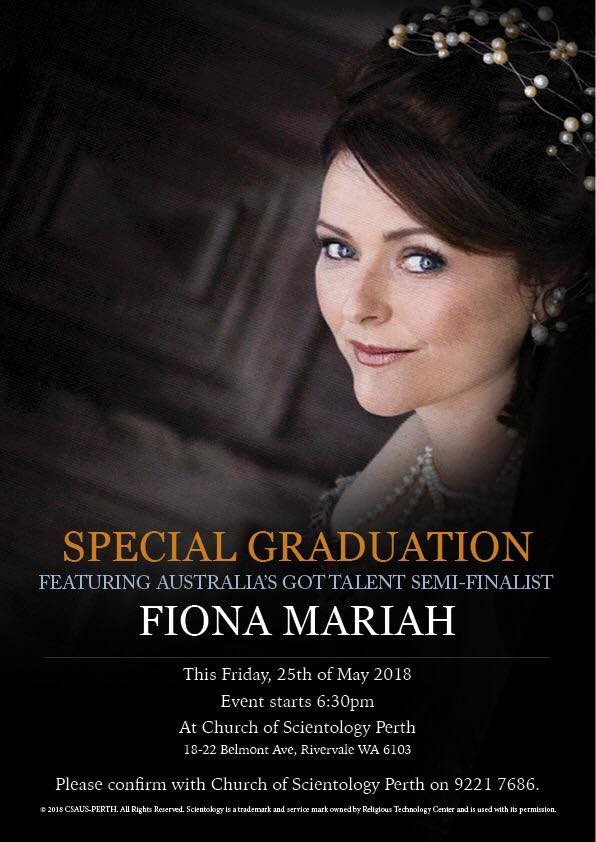 Wizard of OH
With a special skit to "take our ideal org to a done." Huh?
Strange ideas
You know what you said has nothing to do with what building you are in? Doesn't even register on you?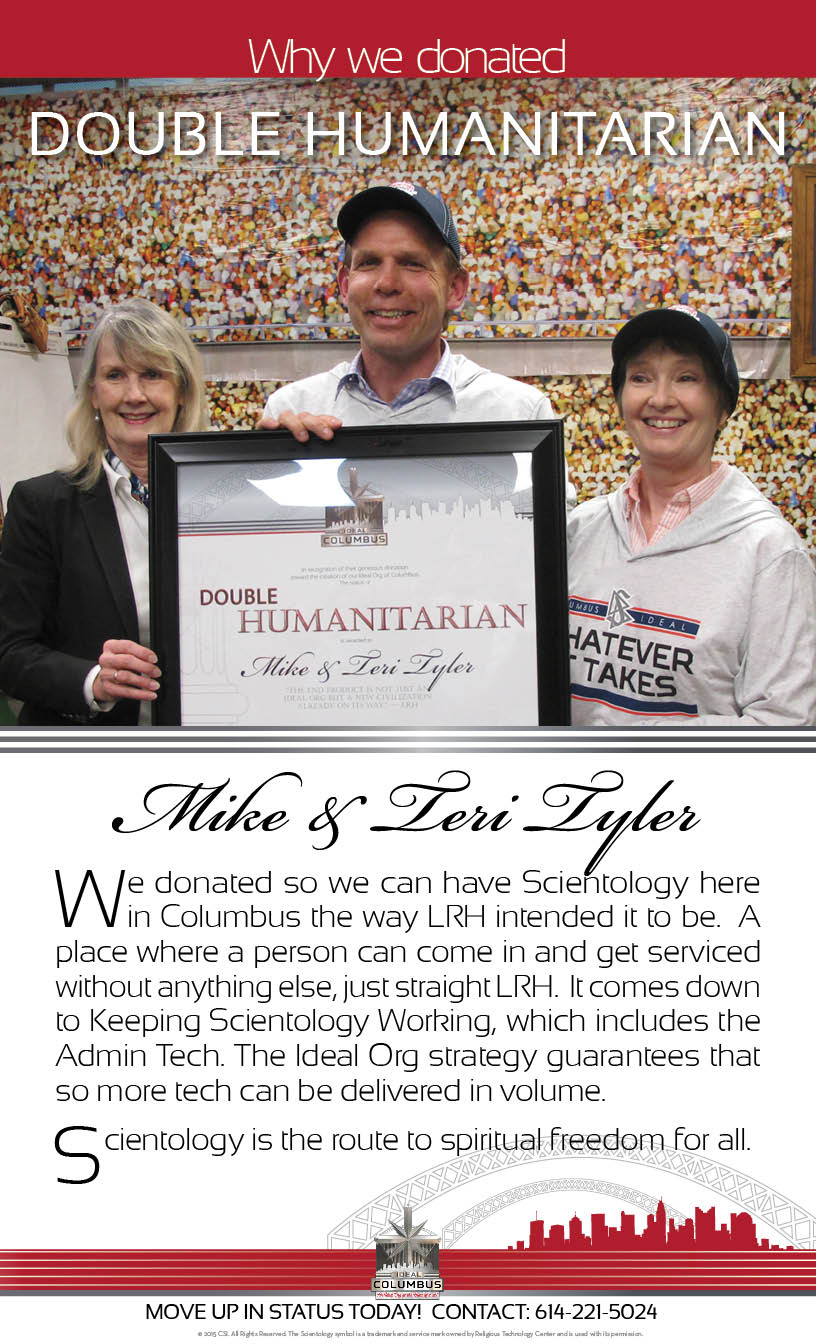 Bold and Brave
You gotta really be brave to show up for one these fundraising events. Or be completely brain-dead.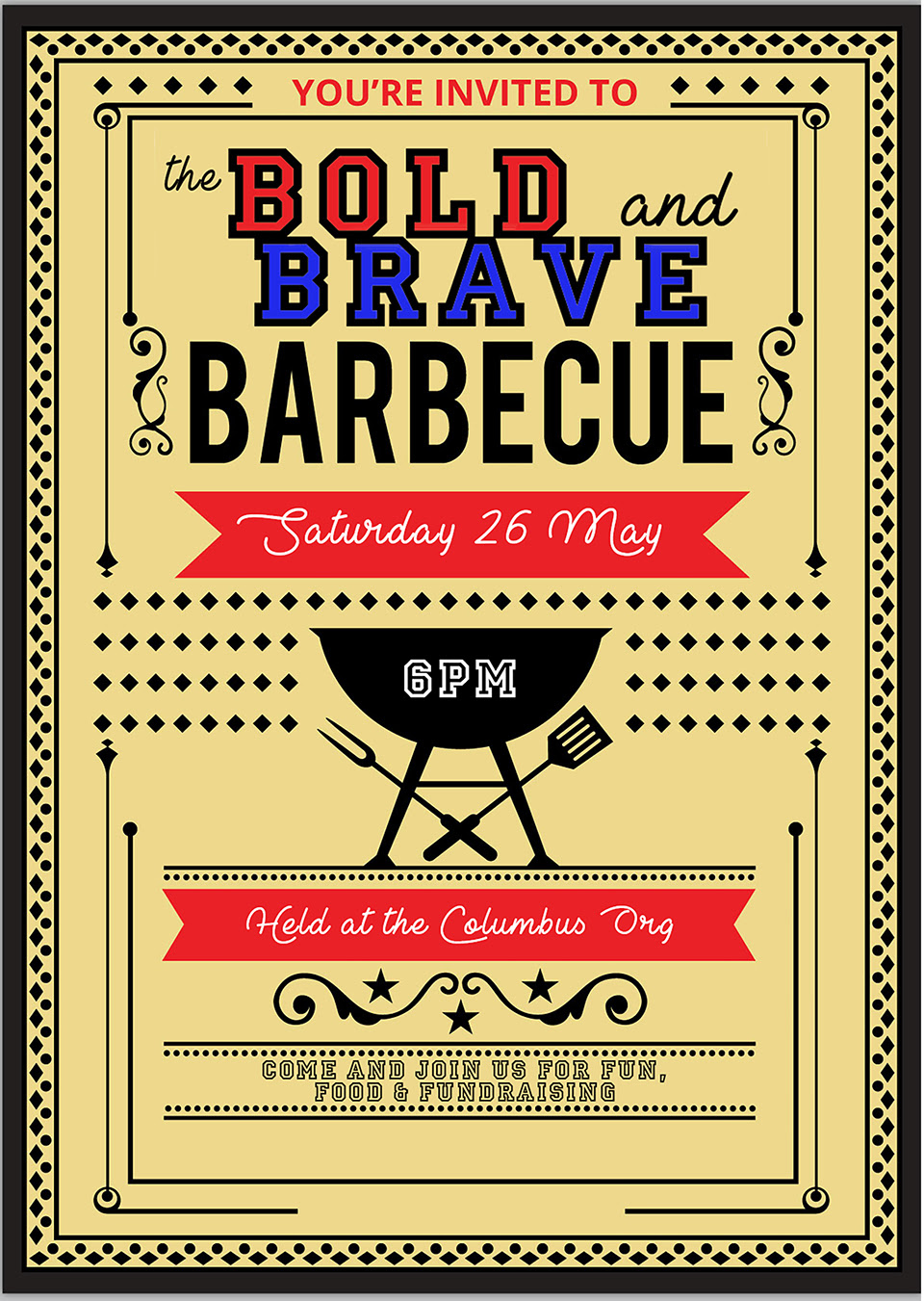 More genteel…
But, you know if they are offering anything for free, even tea, it means it is a fundraiser.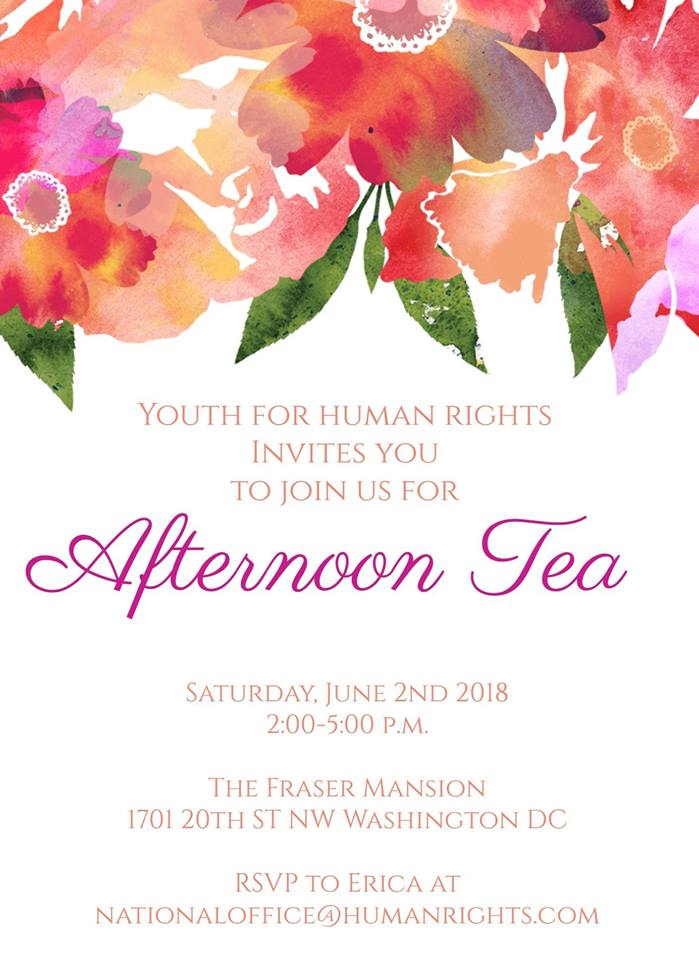 Quarter Inch Thetan
What?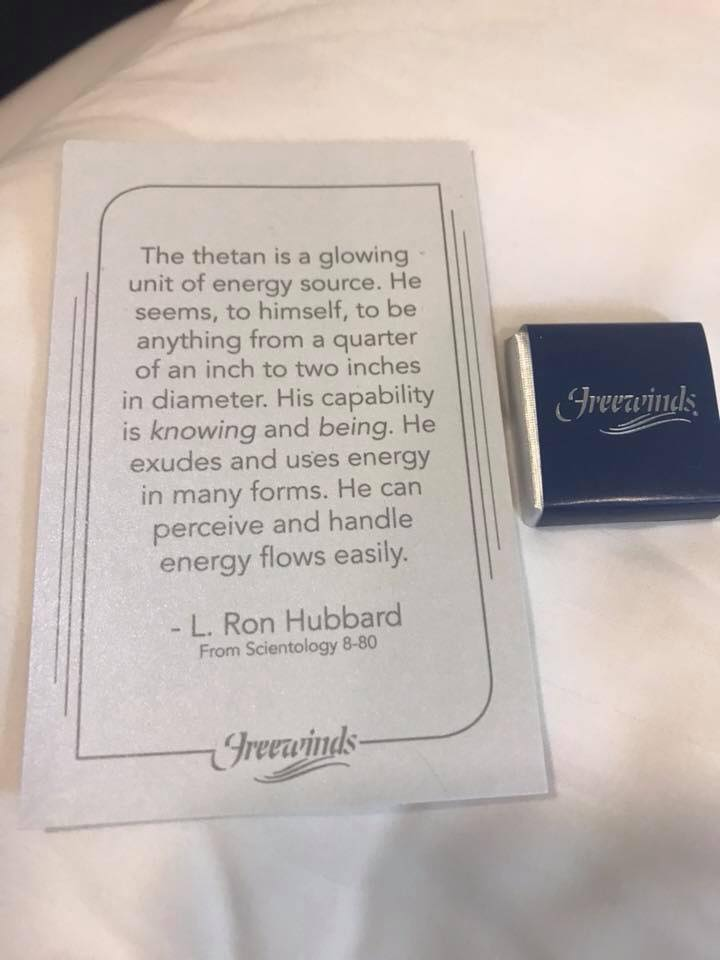 The Bandits…
…got robbed. But with logic like they display in their "success" it's no big surprise.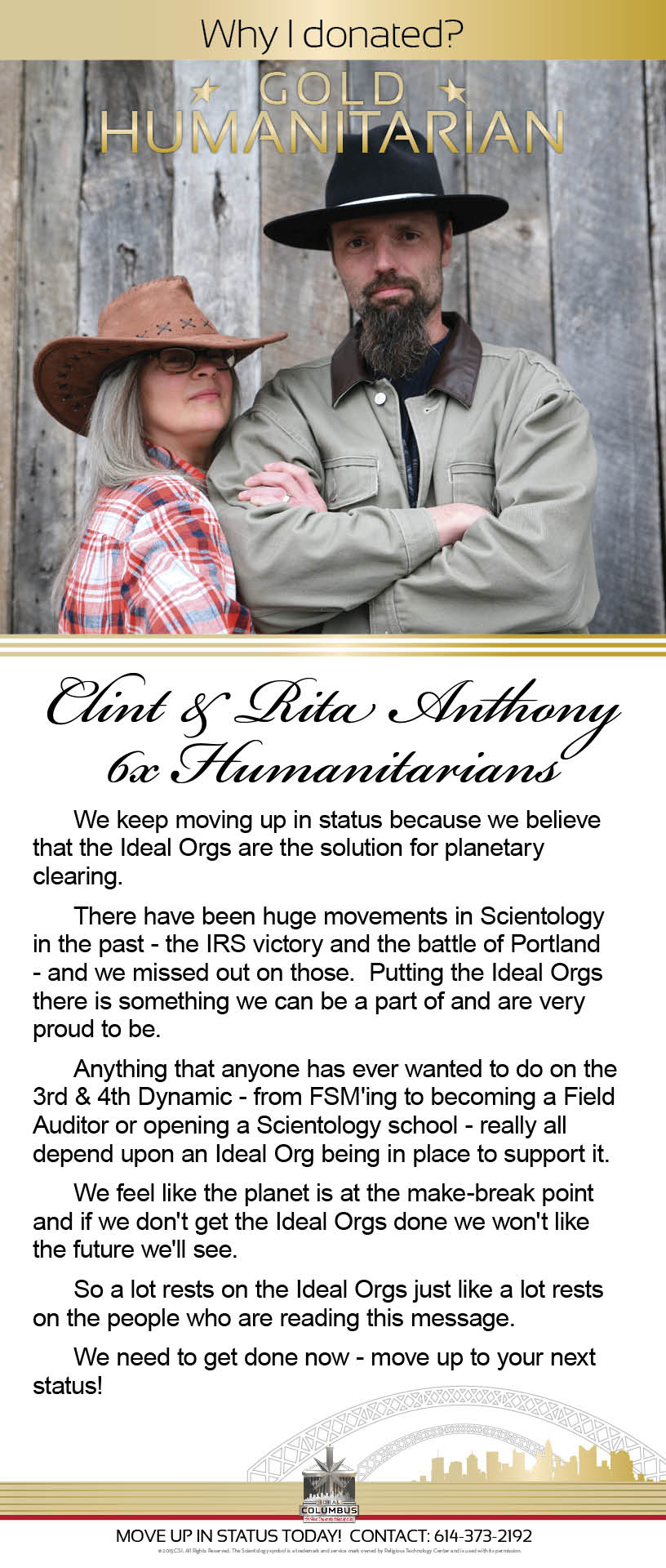 Club of Jesters
Huh?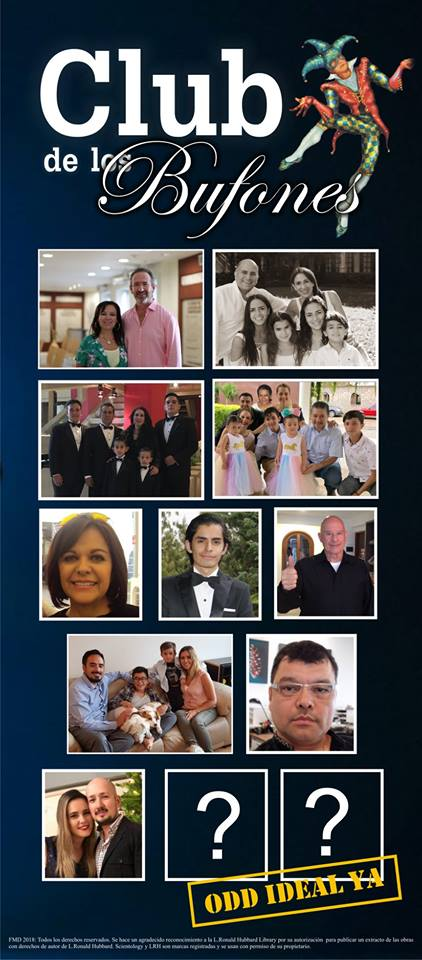 #10KLA
They need 10KPlanet. They have been trying to reach 10K for 40 years now.  Still not close.
And why is this in the "small chapel"? Not expecting much of a crowd?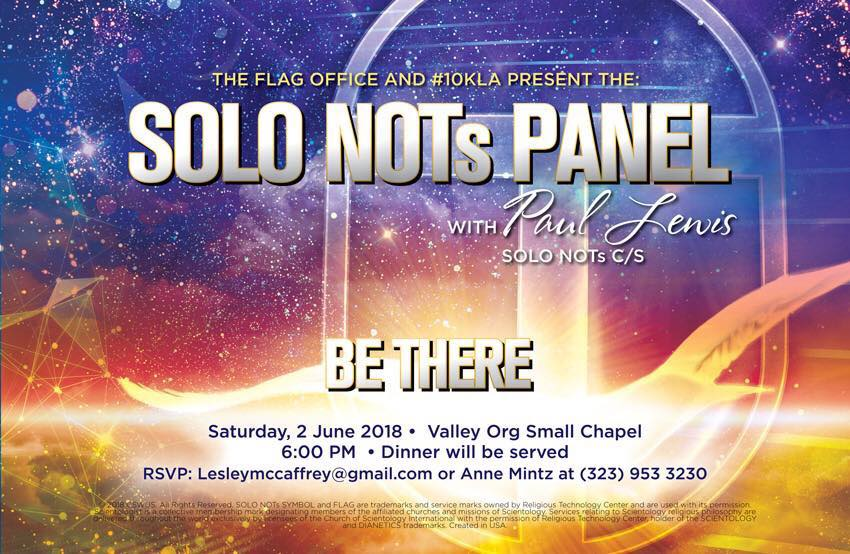 Erm…
Just not very enticing.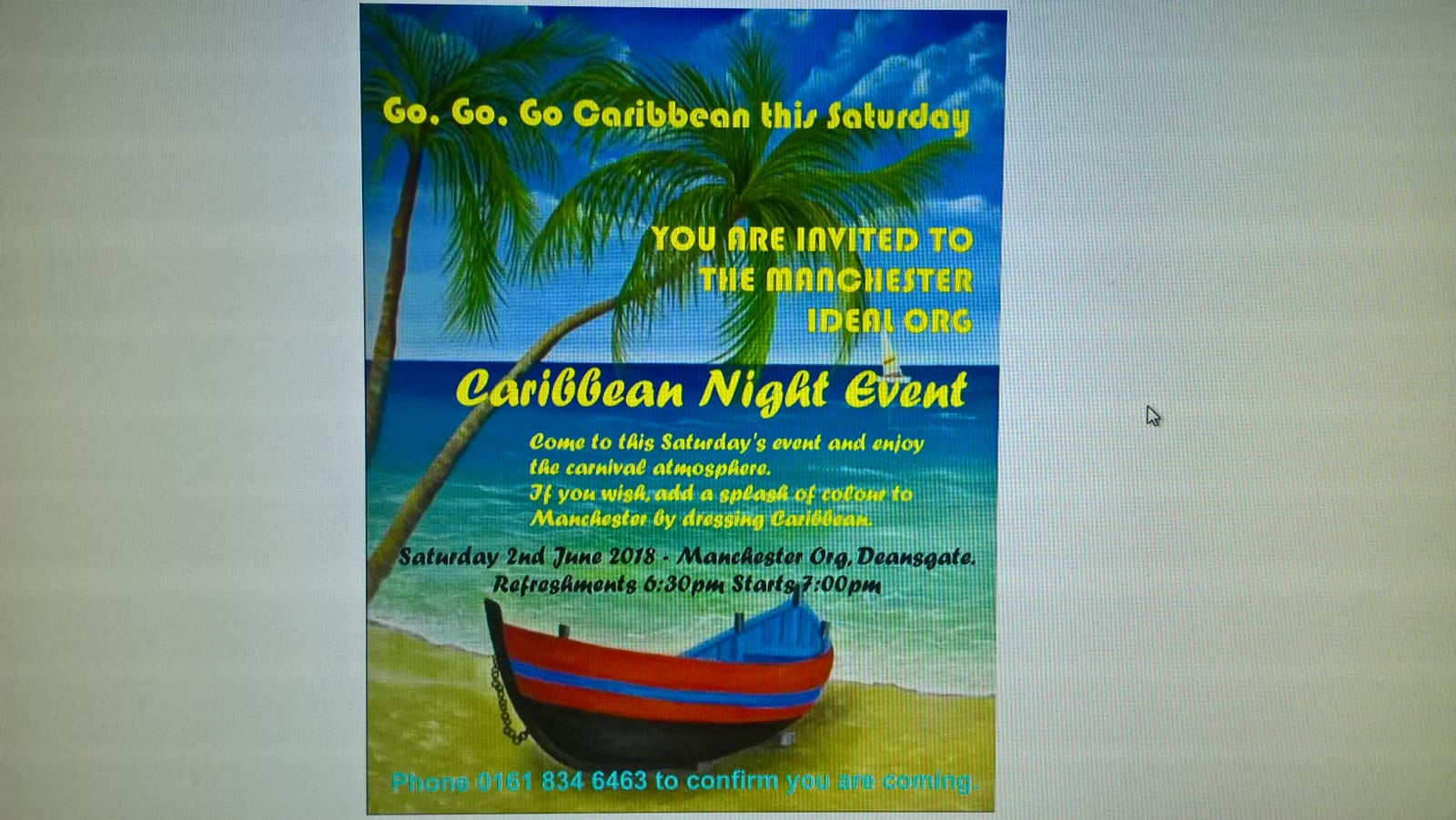 Bet he didn't buy that with his staff pay…
Truth in advertising. "All" here means "only that which the org provides  — and that's not much."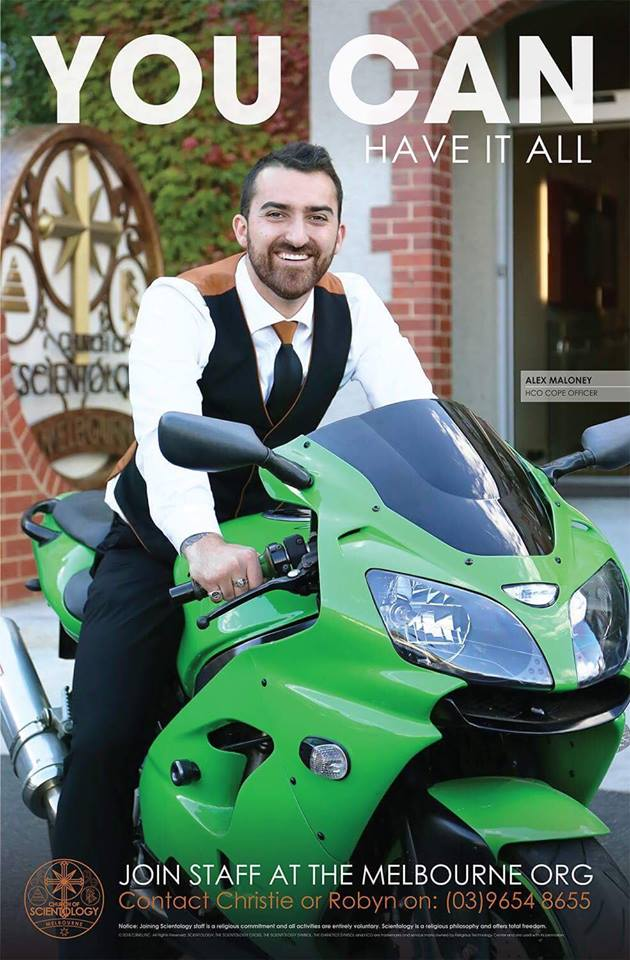 More lies…
A child with both parents on staff is really an orphan.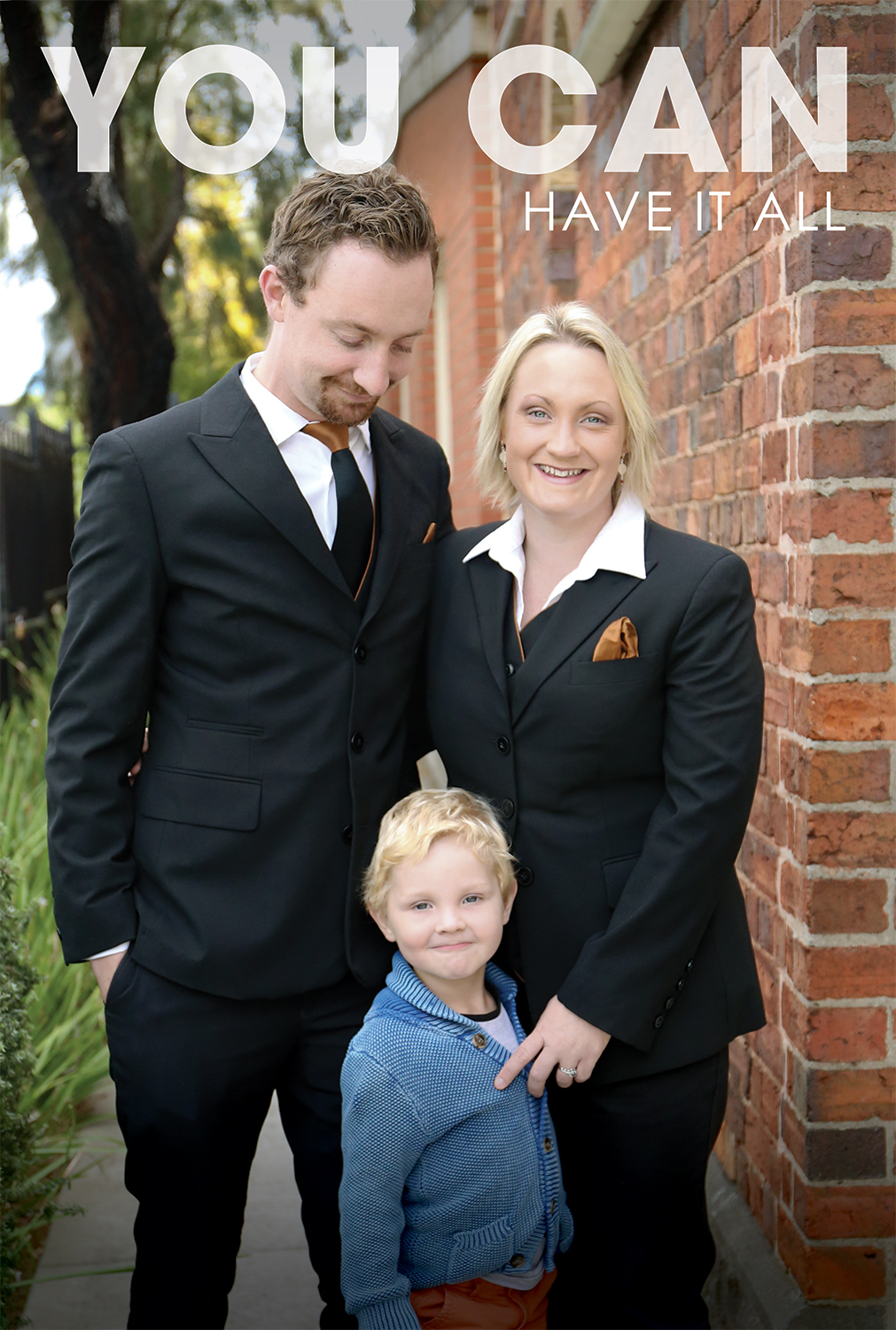 Trying to tag along…
United Nations. World Environment Day. Sounds iumpressive…
May also be the ugliest poster in the history of posters too.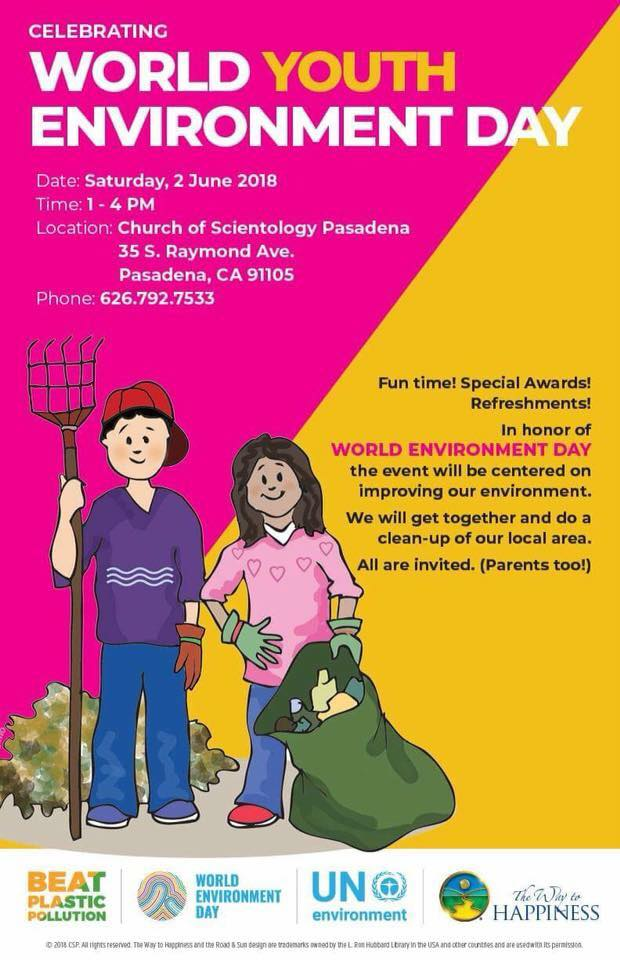 WTF?
This IS meaningless. Don't even try to understand it.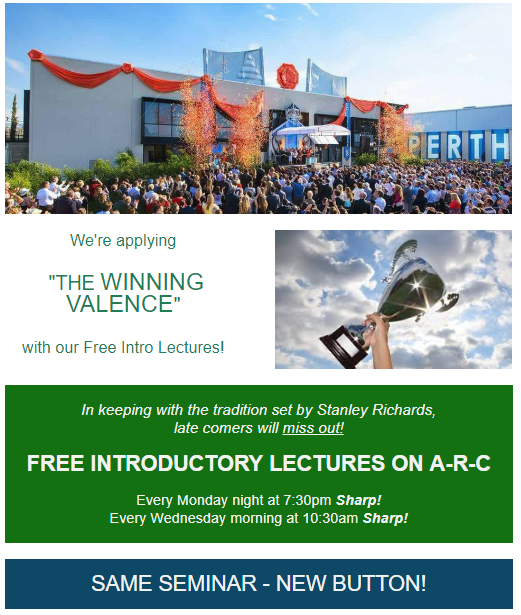 More non-graduation
Probably don't have any graduates from their local org.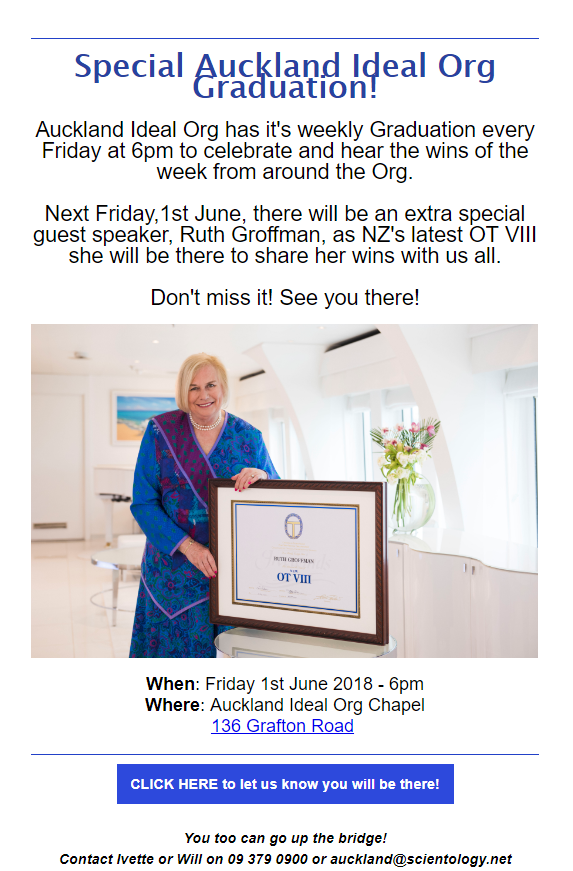 ASHO is selling Perth leatherbounds?
Desperate much? Perth? Why? Pretty sure they have plenty of Salt Lake or Silicon Valley editions laying around. And they are at least in the US…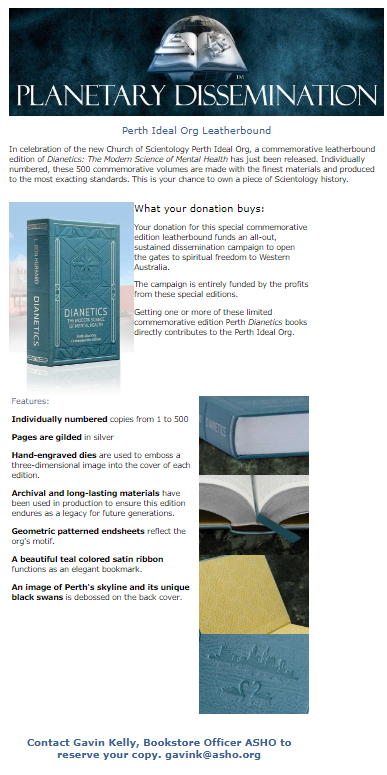 Wait, isn't this the same woman who…
…does seminars on confronting suppression and disseminating scientology?
Yet she makes NO mention scientology or Hubbard AT ALL.
Where is WISE? She is telling everyone inside the church she uses LRH tech.
"Power FSM" my ass.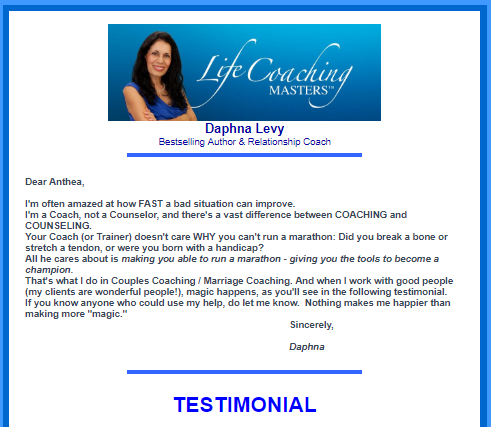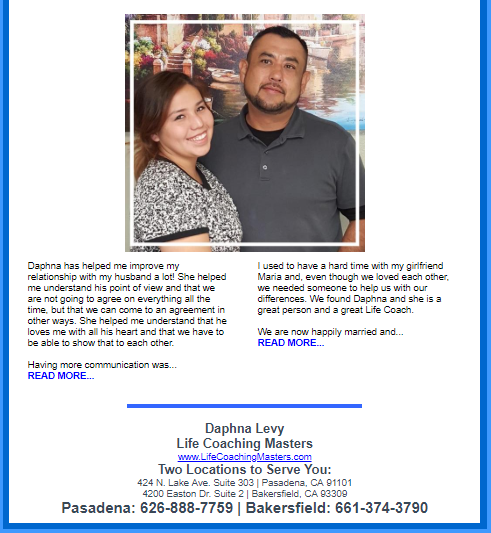 Hattie B's Hot Chicken
You know it's a fundraiser…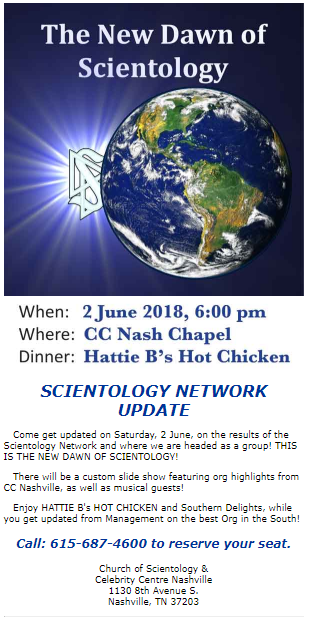 How alive are you?
Wonder if he brings a stethoscope and blood pressure monitor?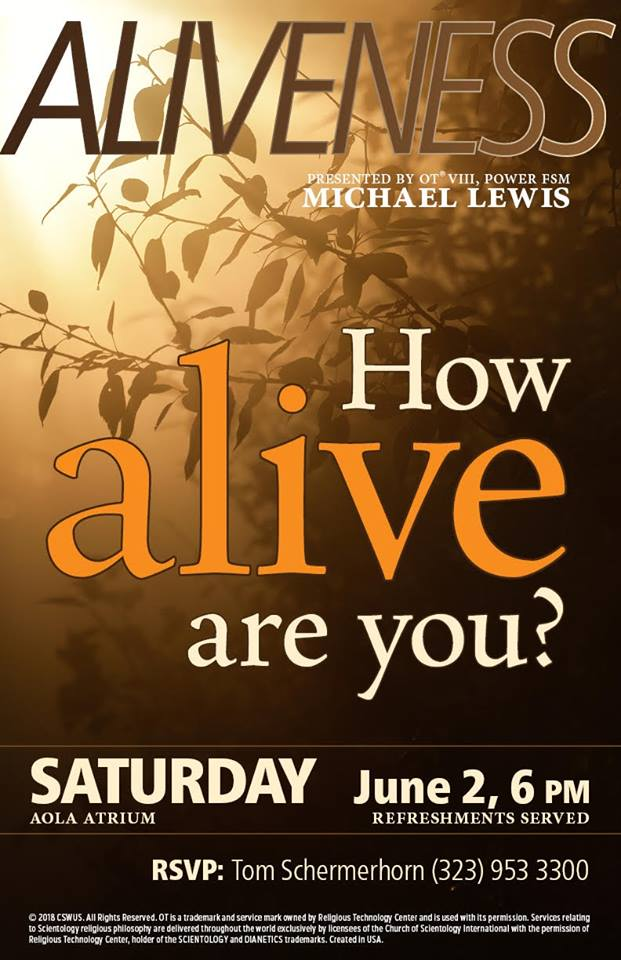 She's Bob's Body Boss
Nothing seems weird about this at all.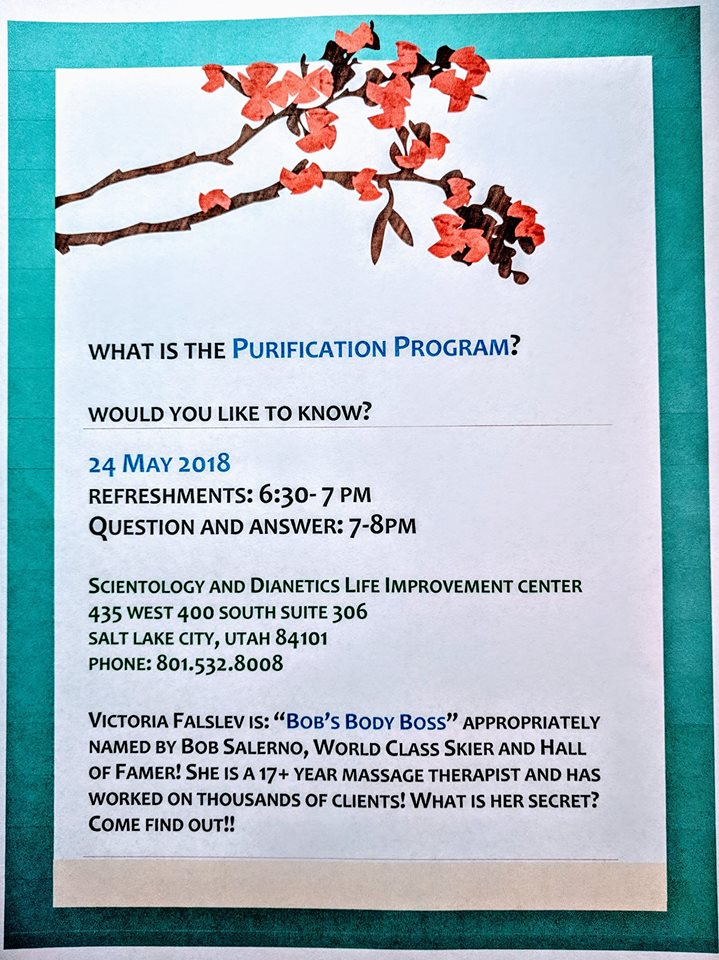 Security Chief of a church 
(Check out the monitors behind him…)
And this represents "intention" how?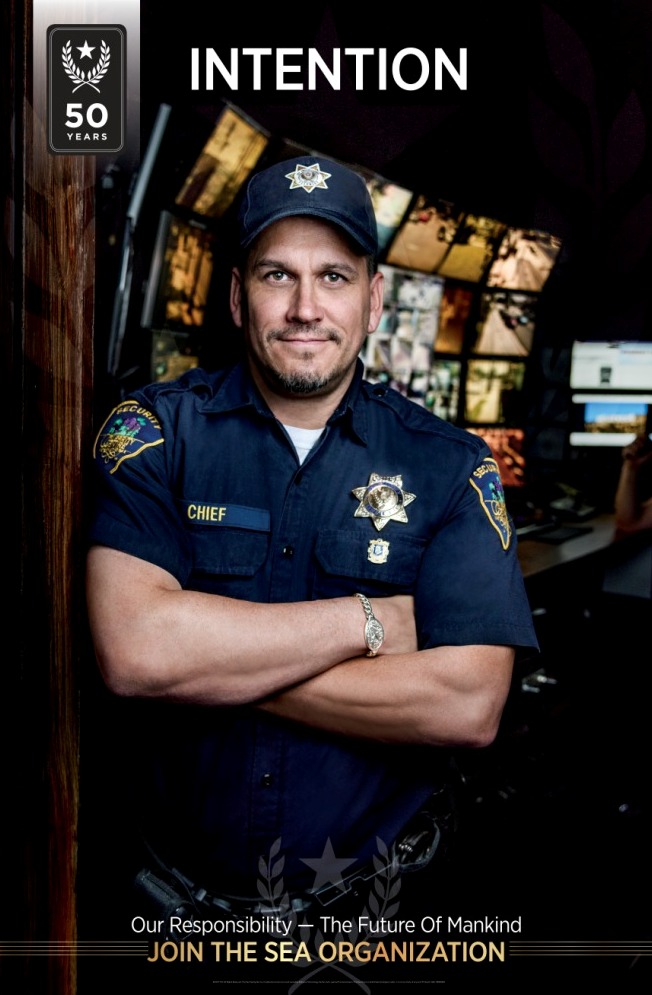 Cashing In
Seriously — this is SO strained it is absurd.