A bit delayed due to the news of the shooting in Inglewood Org.
The victim/perpetrator must have been a scientologist as Eddie Parkin and the STAAD League have not taken to Twitter to blame The Aftermath for inciting the "hate crime". Their top story is still the Christchurch massacre. Eddie seems to go into hibernation when there are no new episodes of The Aftermath airing (which speaks volumes about the actual reason they exist…)
Disaster Response Training
In other words, instructions on how to hand out WTH, pick up trash and do nerve assists.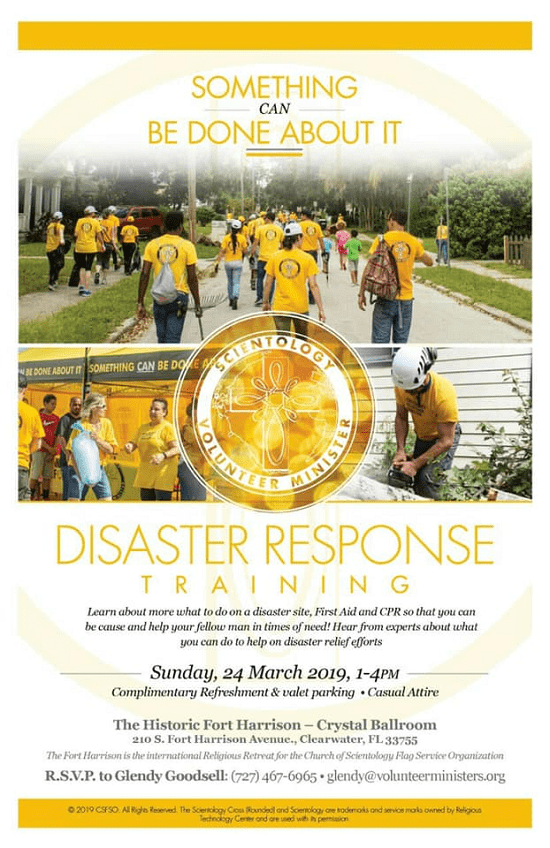 What does this have to do with anything?
Just an excuse to get people in so the regges can swarm them?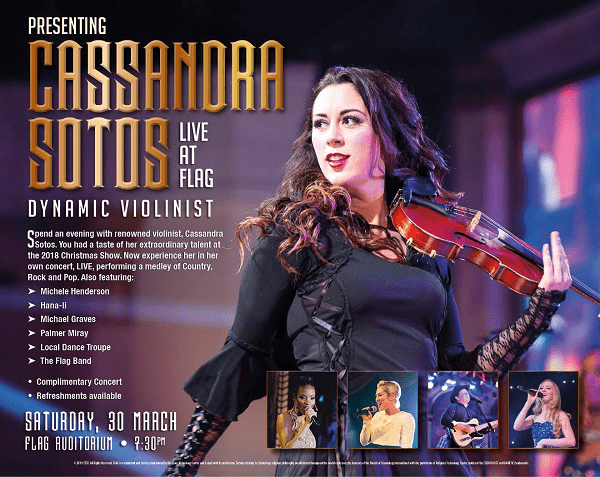 Listen to this guy…
Why? Because he has NO LIFE whatsoever except 16 hours a day 365/year working to get 10,000 onto Solo NOTs.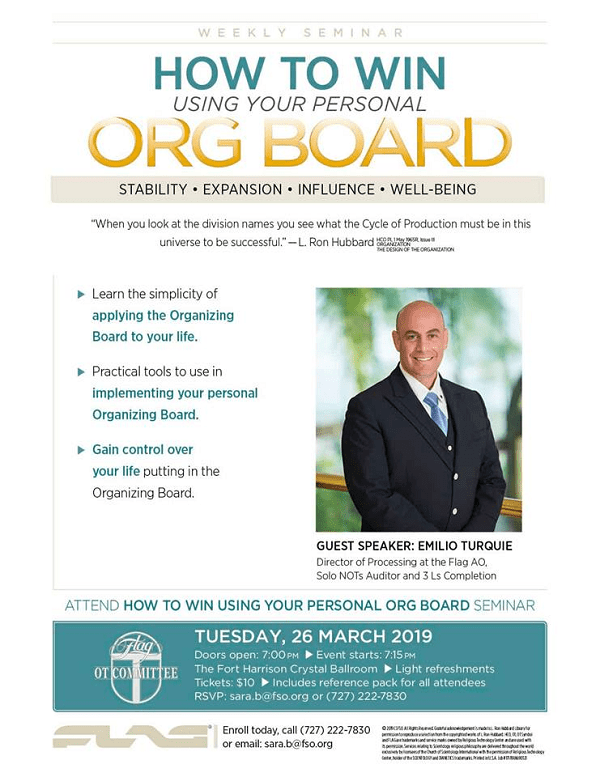 Lots of Love for Bubbles
They're sure milking this. Wonder how many regges will be there in her honor, ready to accept a donation in her memory.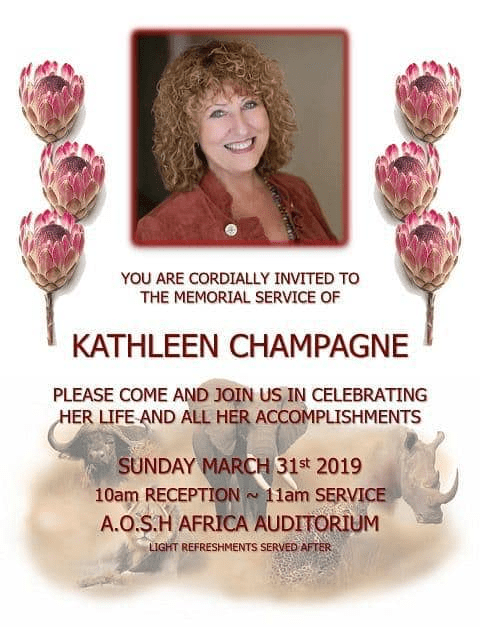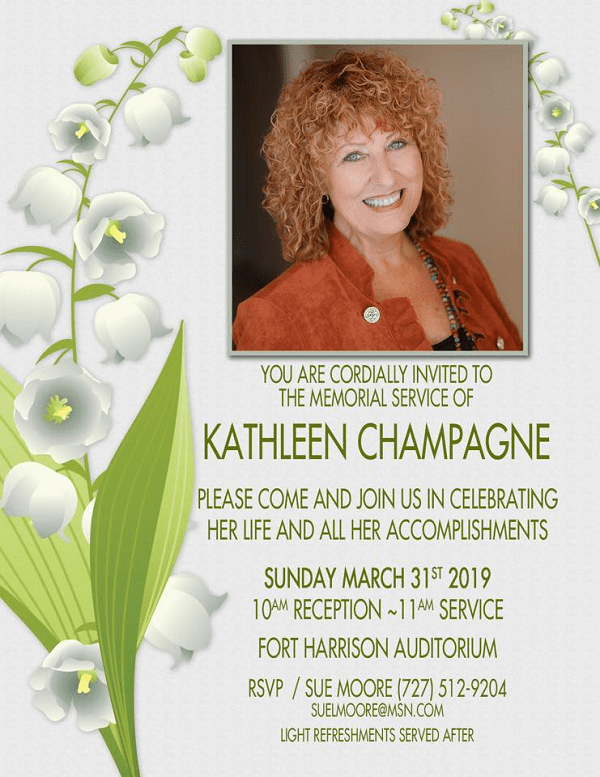 Delusion is a wonderful thing
It makes you believe that if you hand over money, you are saving the world.
And just how many people do you think ARE watching scientology tv? Tens at a time? Hundreds perhaps? Wake up.
Respect the Religious Beliefs of Others…
Like the Jews? Let's not forget you gave the IAS Freedom medal to the notorious anti-semite Tony Muhammad… And he is your champion to this day. Is this respectful of the religious beliefs of others?
How about the rights of ex-scientologists?
These guys just have too much money…
Puerto Rico? Why?
Must be because they have given money to virtually every ideal org in the US.
Wonder if they EVER visit any of their "investments"?
Tailgate Party?
Why?
And "ultimate"?
To watch some same ole same old?
The "coolest org in the world for over 20 years"
If that is so, the other places must be real nightmares. Florence, KY is not high in the cool scale even for decidedly uncool scientology.
Modest Ron
His discoveries are of course the most important for the next endless trillions of years to come and since the endless trillions of years of the past.
It's an absurd claim, but accepted as gospel by the bubble-dwellers.
The Senior MAA Af?
Wow, that's a first.
"Good evening. First things first. Please take the pen and ream of paper provided and start writing your O/W's"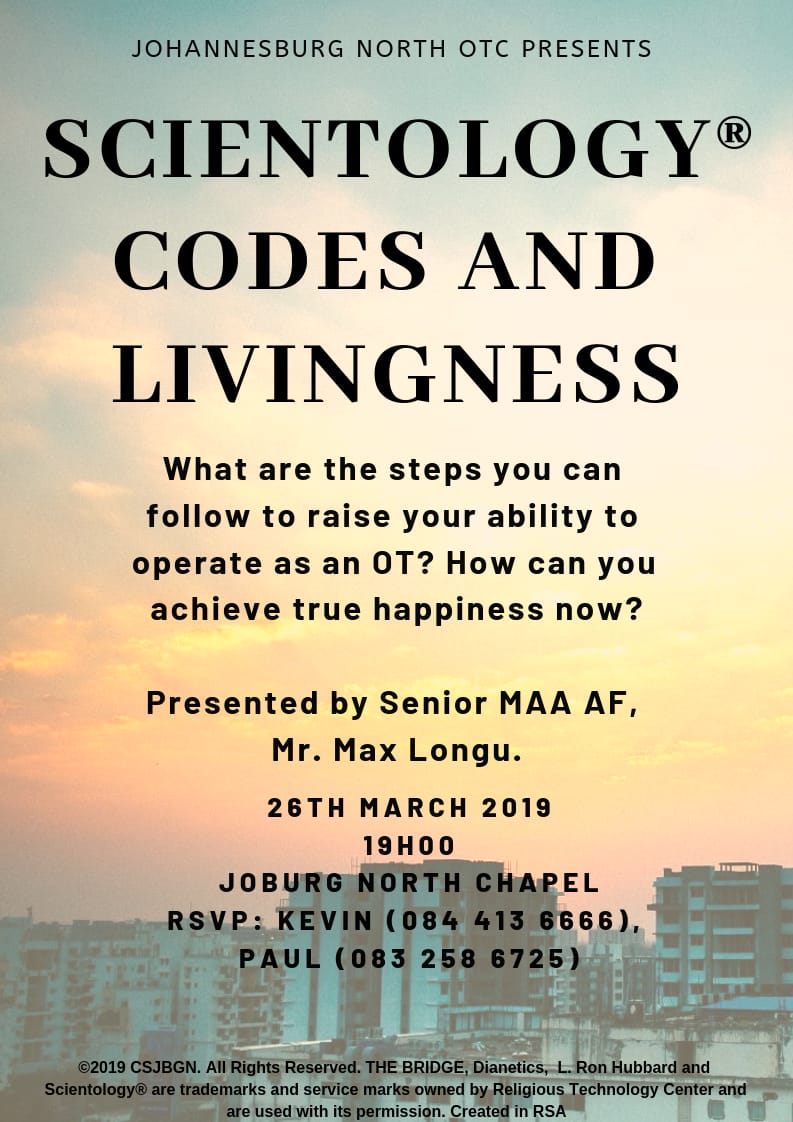 $75 to see the Jive Asses?
I am going to see Dave Matthews for less than that.
This is off policy
Jeanie. You know you are not supposed to make promises like this.
Staff is supposed to be tough, dedicated, on purpose NO CASE ON POST.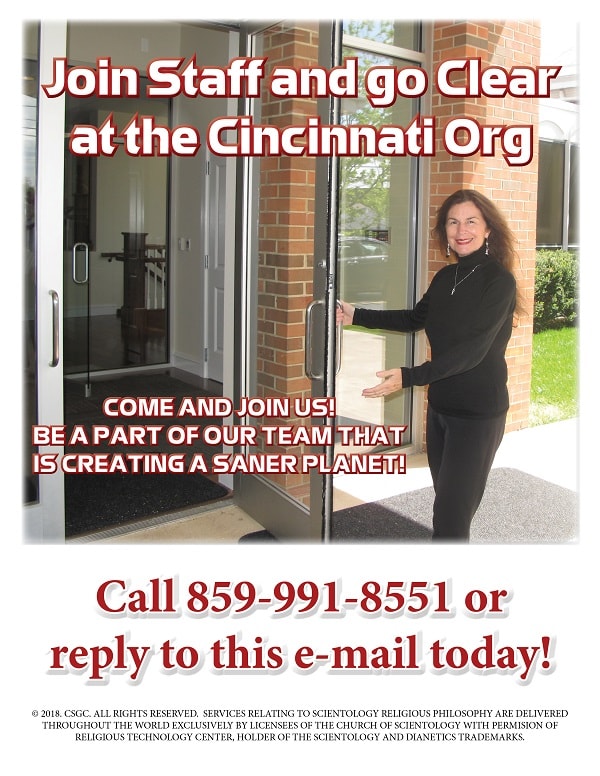 OT extraordinaire
It's a new title that means:
"Whale"
All out for Jesus
Somehow this is a bigger deal than for LRH's birthday.
And they don't even believe in Jesus? Worse they believe he is an implant.
Such hypocrisy.
Wonder who is paying for all of this?
The best they've got?
A solitary Student Hat completion?
An "ideal org" that "is going" St Hill size.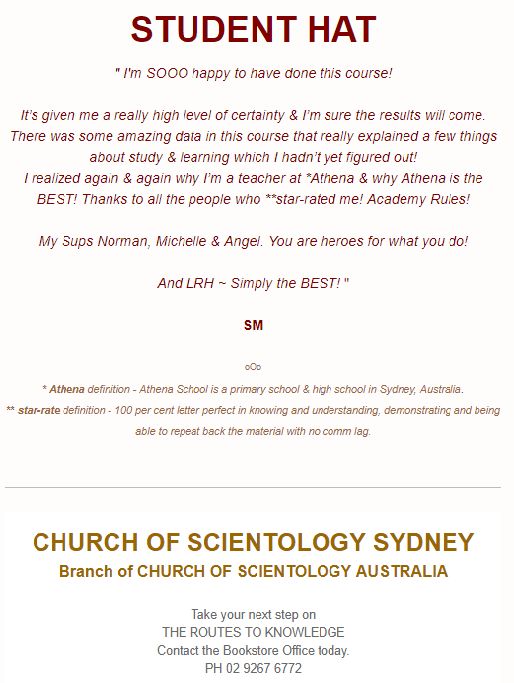 Not doing Easter here…
No, we celebrate April Fool's Day in honor of those who have thrown away time and money on scientology.
Fools rejoice!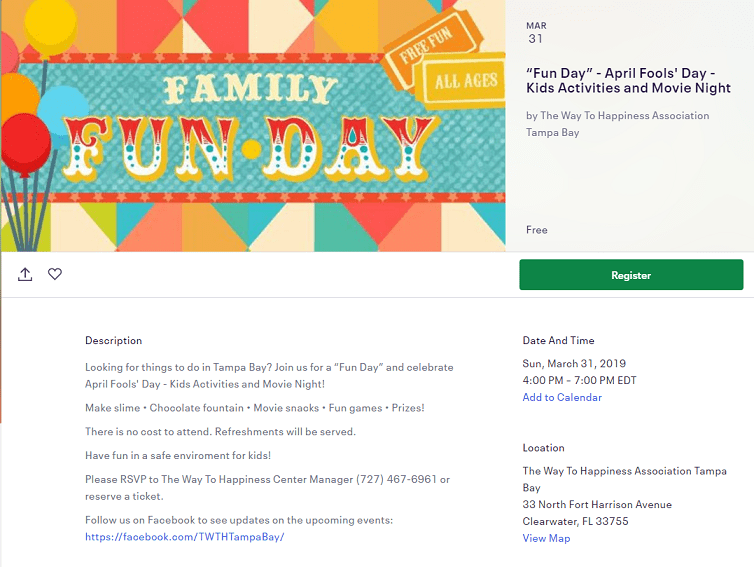 WISE Clearwater is going crazy
Wonder if there is a Sea Org Mission forcing them to do something.
Anything.
It's more intense promotion than even for an ideal org fundraiser?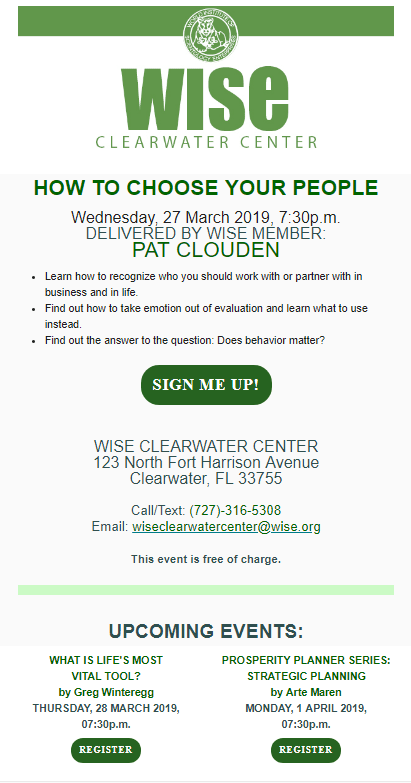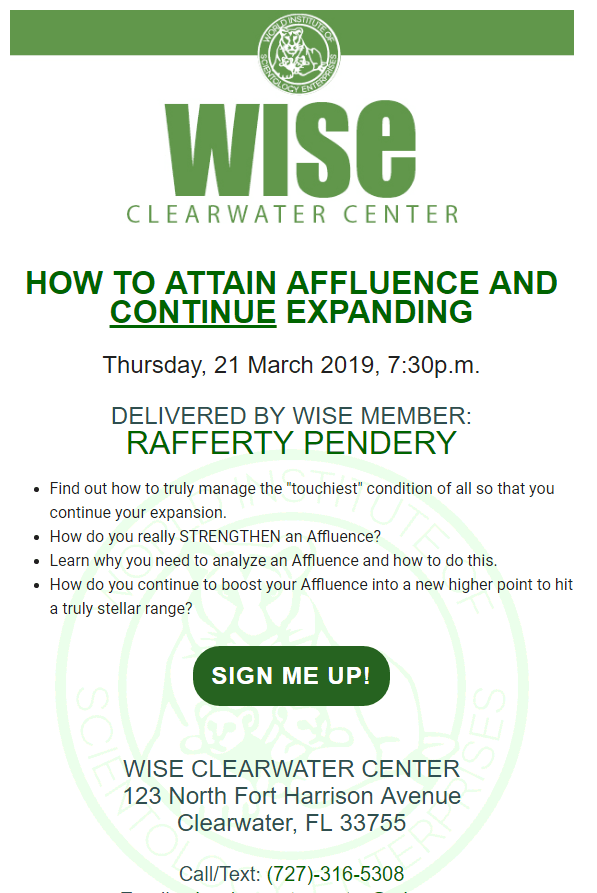 And they've corralled all the big names, even Arte Maren!
Old fashioned is right!
This place is really marching to the beat of its own drum.
Wonder how long before all this baking and dancing stuff will be shut down?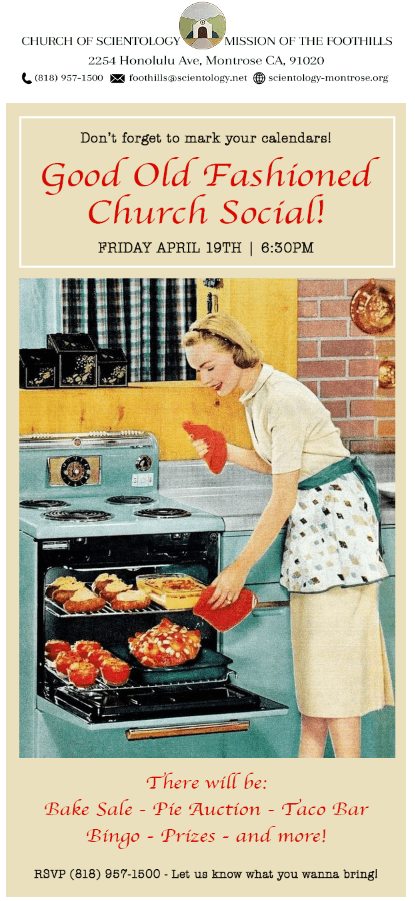 OT Night
Make sure to bring your wallet.
That is what REAL OT is made of.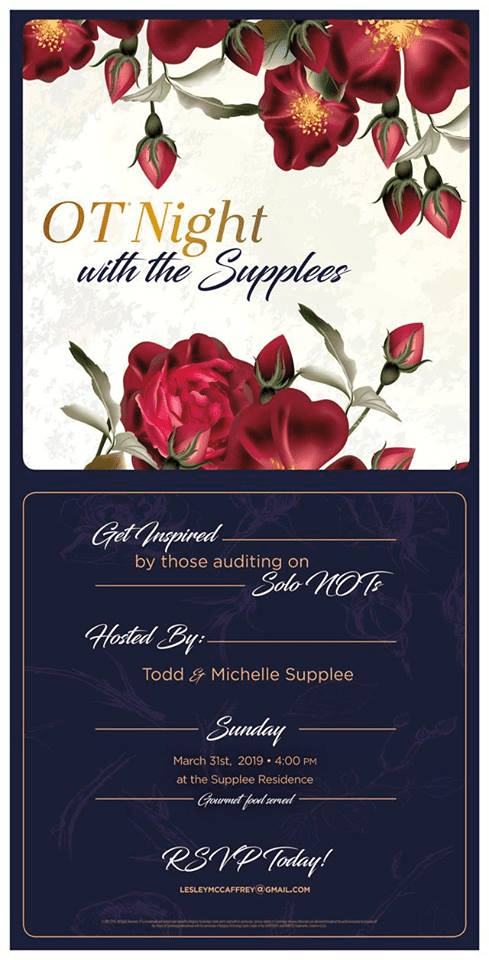 How can I help these people?
NOT by giving money to the IAS.
You've been duped!
You would do more by handing it to the homeless to use as toilet paper.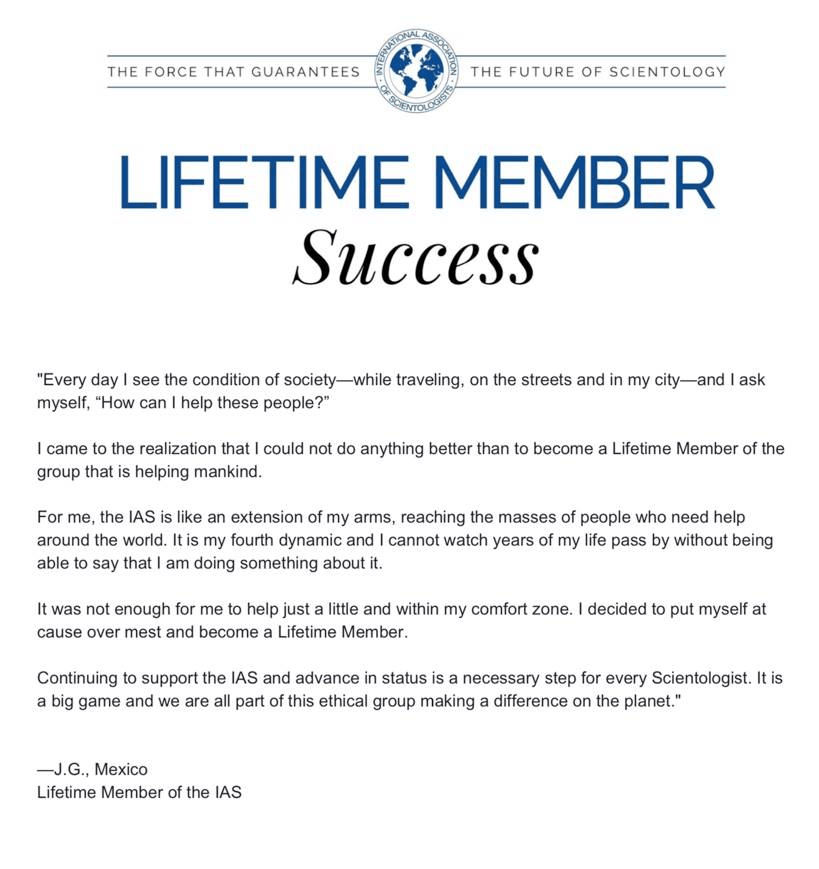 Make sense out of this?
I can't.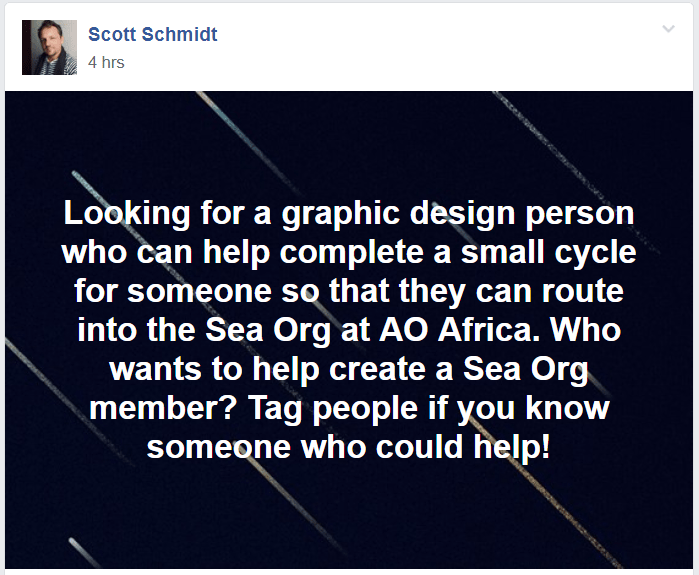 The"Live"concert…
On video.