The third installment of the first draft of a novel written by our old friend Terra Cognita. For the next little while it is our Sunday Serial.
Terra welcomes all suggestions and feedback — this is draft — you can note them in the comments.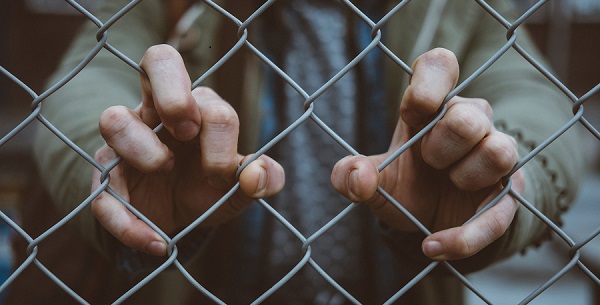 Time, Place, Form, and Event
Chapter 13
Her hands on her hips, Brenda stared down at Joan. "Fuck, fuck, fuck," she said. "Jesus, fuckin, Christ."
I turned to Doug. "You never called an ambulance, did you?"
"Why? You think we need one? You think some paramedic is gonna bring her back to life?"
No. But they might have been able to revive her. "Maybe we should call the police," I said.
Brenda turned to me. "No."
"No? Then who should we call?" The coroner? A funeral parlor? Her husband, Bill? Her son at UC Santa Cruz?
"Just shut up for a minute. Let me think," Brenda said.
I muttered three "fucks" of my own. Then added, "I'm gonna step outside for a few. I could use some fresh air."
"Don't move," Brenda ordered. "Sit right where you are."
I closed my eyes; my head fell onto to my crossed arms resting on the table. A couple of minutes later, I cracked an eye. Brenda hadn't moved. She just stood there in her Sea Org whites.
The Sea Organization, SO for short, was the upper echelon of management tasked with running Scientology worldwide. The best of the best. Many of them had been in Scientology for decades and had served with L. Ron Hubbard on one of his legendary ships. Others had been born into Scientology families and had joined staff in their early teens. No one within the church was more dedicated than those of the SO. None were more respected. And none were more hardcore.
Six months earlier, Brenda had been sent to Santa Barbara to whip the org into shape. Which essentially meant, she was sent to get the place hustling and bustling; hire more staff; get more new people onto services; and get more money flowing into the org's coffers.
She looked up and said, "The first thing is, we're not gonna tell anyone about this. What happened here this morning stays between the three of us."
"What?" I said. Not quite believing what I was hearing. She had to be kidding.
"We need to nip this in the bud. Prevent the public from hearing about this and leaking it to the press."
"But…"
"No 'buts' about it, Rick. If this got out, the PR would be horrendous."
"But it's gonna get out. There's no way to cover up something like this. And we gotta tell her husband Bill what happened. We can't keep this from him."
"No, of course not. But he doesn't have to know his wife died here in the sauna."
"Then where the fuck do we tell him she died?"
"Watch you language, Rick," Doug said. "You're talking to the ED."
"Whatever," I said. "It's just that…we can't cover up something like this. We gotta tell the truth. Besides, nobody's guilty here. Nobody killed her. She just…I don't know…had a heart attack or something. There wasn't any foul play involved."
"I'm not sure you understand what's involved here," Brenda said.
Apparently not.
"If the press got ahold of this, they'd skewer us," she continued. "They'd paint such a black picture of Scientology that the public would have nothing more to do with us. You gotta understand, Rick, the press hates us. They're owned and operated by SP's, suppressive persons. Who make their money on scandals and bad news. If this got out, nobody would ever do the Purif ever again. Ever. At least not here in Santa Barbara. And think about this: They'd twist things to make it look like you were responsible for what happened. Like you were the one who caused her to die."
"I wasn't responsible for what happened," I protested.
"No, you weren't. But that's not the way the press would slant the story. They'd make it sound as if you forced her to stay in the sauna beyond what she could take."
"What? No! That's ridiculous."
"Of course it is. But that's how the press thinks. It's the way they operate. You'd become the scapegoat, Rick. They'd paint a picture with you as the villain. It'd be front page news. Above the fold. 'Local Woman Dies in Sauna at Scientology Center'." Your name would be featured prominently. Your family, all your friends, the whole town would identify you with Joan's death."
"But…"
"Rick! Believe me, that's the way the press operates. Your life would pretty much be over in this town. You wouldn't be able to walk down the streets without people staring at you. Talking about you. Pointing. 'Whoa…there's the boy that was with that woman who died in the sauna. Lot of people think he was responsible'."
"Fact is," Doug added, "you could be tried for manslaughter. And if convicted…" He sighed and shook his head.
My head plopped into my arms.
Chapter 14
In between finishing the Comm Course and beginning the Purification Rundown, I caught a cold. Which in Scientology warranted a trip to the Ethics Officer—EO for short—the man charged with making sure everyone in the organization was performing optimally according to LRH's definition of ethical and moral behavior.
I walked upstairs and down the hall to Ray's dull-ass office and knocked on the open door. Besides a pair of four-drawer filing cabinets behind his desk, and the two chairs in front of it, there was no other furniture. A faded seascape adorned one wall. The other three were bare. The worn beige carpeting begged to be replaced.
Ray gestured to the chair on the other side of his blonde-wood desk. I could tell it'd come from IKEA by the special black screws holding it together. "You finished reading the bulletins?"
Much of what LRH wrote was published as Hubbard Communication Office Bulletins—HCOBs for short. Printed with red type on eight and a half by fourteen inch paper, they typically ran from one to four or five pages. Frequently, HCOBs were referred to as "red on white."
"Yep. Read em all," I replied.
"What'd you think?"
"Made sense." Half of it, at least.
He'd had me read a half dozen HCOBs regarding suppressive persons—SPs for short. Scientology taught that man was basically good, but due to past trauma, a small percentage had taken on the "valence"—the characteristics—of a suppressive, bent on destroying everyone. According to Ron, SPs were stuck in an incident that happened many lifetimes ago, and forever after, battling a foe that no longer existed. To an SP, all people were enemies. All. Every last person walking the face of the planet had to be vanquished. The worst thing that could happen—to a guy like me—was to be somehow connected with such a person. If your father or mother happened to be a SP, you were screwed.
SPs were the cause of pretty much every adverse condition in life. Everything from cancer to stubbing your toe was attributable to some kind of connection to an SP. They were responsible for everything from poor grades and failing businesses to genocide and world wars.
People connected to SPs were said to be a Potential Trouble Source—PTS for short. SPs and PTS people went together like dogs and fleas.
Ray sat up in his chair. "So…you see how your cold is due to PTSness?"
"I guess. It's really not that bad, though. It's pretty mild. Hardly any congestion at all."
Ray shook his head and smiled. "The severity of an illness isn't the issue. All sickness, however serious, is caused by a connection to an SP. Heart attack, flu, a simple cold…they're all caused by the same thing."
I nodded. As if I fully understand—and believed—the theory.
"So what we need to do is discover the source," he said.
"Like who the SP is, right?"
"Exactly. So I'm gonna do a Ten-Aug on you."
"A ten-what?"
"Remember reading the bulletin about locating SPs? It was written on August tenth. So we just call em Ten-Augs."
"I remember. The one where you ask me the first time I remember having such symptoms. Sometimes the SP is in present time—PT. Other times, the SP is in the past."
"Exactly. So that's what we're gonna do. We're gonna locate the SP and then work out a handling."
Since I hadn't been able to locate an SP in PT, Ray asked me to remember the first time I'd experienced my current cold symptoms. After ten minutes of racking my mind, I recalled a time sitting in class in third grade. My nose had been running and besides my sleeve, I didn't have anything with which to wipe away the snot. My teacher, Mrs. Fallandorf had been wholly unsympathetic.
"Great," Ray acknowledged. "Is she the one?"
"The SP?"
"Right. Is she the suppressive?"
"Well…she was sort of harsh. Or strict. Kinda old-school. Like she wasn't above ridiculing people in class. I remember one time she told this girl, Sally Hansen, that she had a really messy desk. Which caused Sally to cry. And Mrs. Fallandorf was not at all sympathetic. Like not in the least. She made me sit in the cloak room when I had the runny nose."
"So she was the SP?"
"Yeah, I guess she was. I never liked her."
Ray smiled. "Good. I'd like to indicate Mrs. Fallandorf was your item."
I smiled back. I'd located my first SP!
Chapter 15
I sat up and opened my eyes. Doug sat next to me at the small, round table. Brenda stood, staring down at Joan. I glanced at my watch. Forty minutes had passed since "the incident." The room still smelled like shit.
"So…you gonna call the authorities?" I asked. Like dial 911.
"No," Brenda replied.
Doug crossed his arms and leaned back in his chair. I followed suit.
"But I am going to make some calls," she said. "In the meantime, you two sit here. Don't move. Don't touch the body. Don't go anywhere." She closed the door behind her when she left the room. So much for ventilation. I heard her talking in the hall but couldn't make out the words.
I turned to Doug. "Man, this is so fucked up."
"It is," he said. "Let's just not do anything stupid to compound matters."
"Like call the police?" I said sarcastically.
"That's exactly what I'm talking about. You heard what Brenda said."
"But they're gonna have to be informed sooner or later. And the longer we wait, the more suspicious we're all gonna look." Especially me.
"Not necessarily."
"But what about when they ask why we didn't call em sooner?"
"Because we didn't know."
"Didn't know what? Didn't know until an hour or two later that she'd passed out and died in the sauna?"
"Or died somewhere else altogether."
"Dude, are you fuckin insane? Like you're suggesting we mover her somewhere else?"
"You gotta admit, if she died at her own home, like in the shower, it would simplify things."
"But things are already simple! The heat got to her; she had a heart attack; she died. Happens all the time."
"Except it doesn't happen all the time, Rick. That's the thing. People don't die in saunas while doing the Purif. In a Church of Scientology. It's like Brenda said, if the press got a hold of this, it'd look bad for the org…and really bad for you."
"But I didn't do anything!"
"Which could actually work against you."
"What?"
"You didn't do anything to prevent this happening."
"Like what? What was I supposed to do?"
"See that she was in distress."
"But she wasn't. She was totally okay when I left to take a break."
"Was she? Was she really okay? Or were you negligent?"
"No! I was not negligent! She was okay when I left to take a break."
"You sure? Like totally?"
"Pretty much, yeah."
"Just pretty much?"
"Dude, all I can tell you is that she looked fine when I left."
"And you think the police or the DA is gonna accept that?"
"Why the fuck wouldn't they? It's the truth."
"I can imagine them not accepting her death as an accident for lots of reasons. Not the least of which is that she died here in a Scientology org."
I was beginning to realize that not all the public believed Scientology was good. I shook my head.
"And you cleaned up the shit," Doug said. "You touched the body."
"You told me to!"
"But they don't know that. They might think you were trying to cover up something. And you didn't call 911."
"Because my cell was out of juice! You're the one who didn't call an ambulance."
"Because she was already dead."
"But you didn't know that when I ran upstairs and told you."
"But I did when I saw her lying here. I knew she was dead then. And think about what Brenda was saying about the press. They're not gonna accept you're totally blameless."
"Why the fuck not? Again, I was just sitting here in this chair when she…keeled over."
"Because they're the press. They make their living out of making mountains out of mole hills, of concocting stories where none exist. I could totally see them spinning this to make it look like you were to blame. Like maybe you and she didn't get along…something like that."
"We got along just fine! I liked Joan."
"So you say."
"It's the fuckin truth."
"I'm just saying man, that if the press got ahold of this, they could blow this whole thing totally out of proportion and you could end up looking like the villain here. Hell, they could even say you were having an affair. That the two of you were involved."
I shook my head.
Doug wasn't finished. "Are you willing to have your life turned upside down? Have every nook and cranny looked into? Every little secret—however innocent—revealed? Because that's what would happen. The press is relentless. And because she died under suspicious circumstances, the police would be obligated to look into your life, as well. You'd be totally under a microscope. If you're hiding anything, believe me, they'd find it."
I wasn't a criminal. I didn't rob banks. Aside from smoking a little dope now and then, I was a model citizen. That said, there was a thing or two I wouldn't have wanted to have exposed. Much less publicized in print or online.
Chapter 16
"Alright," Ray said. "We're gonna do a little ethics interview, now."
"What's that?" I asked.
We'd just finished the 10 Aug where we'd found my item, Mrs. Fallandorf. I wasn't convinced she was the reason for my cold. I felt uncomfortable sitting with Ray in Ethics and was eager get back to course.
"These interviews are standard," he answered. "We do em on everyone. They're basically used to get at the things that hold a person back and which prevent him from making gains in auditing."
"Like what?"
"Like if it turned out you were a criminal or were taking drugs or involved in some kind of group opposed to Scientology. Things like that. The only way a person can truly go free is to unload all those things."
"Kind of like confession in the Catholic Church, right?"
"Kind of. Except this is much more scientific and instead of just saying a few Hail Mary's, we actually have the technology to move people out of the conditions they're in and make them better."
I thought about my own "condition." Last summer. The times, they were a changing. But still…
"Pick up the cans, please," Ray said.
I sat up straight and reached for the soup-sized, aluminum cans attached to the e-meter via an electrical cord. Ray explained that a very small current ran through one can, through my body, out the other can, and back to the meter. Which had a dial on the front that supposedly registered what was happening with me. Like depending on which way the needle moved, it could tell if I'd flashed on one of those incidents in my mind that had been holding me back. Ray assured me e-meters weren't lie-detectors. I wasn't so sure.
I leaned back in my chair and tried to calm my anxiety. And fears. And not think of all the shit I didn't want revealed.
"Okay, so I'm gonna ask you a list of questions," Ray said. "You don't have to do anything."
"But what if I think of an answer?"
"Just sit tight. At the end of the list, we'll take up any reading item."
"Reading items being those that 'read' on the meter, right? Like the needle moves in a certain way."
"Exactly."
"So I just sit here and do nothing."
"Essentially, yes. Couldn't be easier."
Ray adjusted a short stack of paper on his right on which he'd record everything, adjusted a knob or two on the e-meter, and began the inquisition.
Every question conjured up some sort of answer but, as instructed, I remained silent. Which I appreciated. Several of the questions demanded answers I wasn't willing to divulge. Not yet anyway. Maybe sometime in the future when I was more confident. And enlightened.
I ended up telling Ray all about my use of illicit drugs. Which was mostly just smoking weed. And which turned out to be not such a big deal. According to Ray, everyone did drugs these days—and was one of the major reasons why society was so fucked up. He had me read a few Scientology policies on the subject before sending me back to course.
Chapter 17
Brenda locked the door behind her when she returned. Doug raised his eyes questioningly. Joan and I didn't move.
"Help is on the way," Brenda said.
"Yeah? What's the haps?" Doug said.
"I talked with people in LA. They're sending up a team to handle this."
"What does that entail exactly?" I asked.
"It means you two just sit tight until they arrive and don't do anything stupid."
"If they're coming from LA, they won't be here for at least two hours."
"And your point is?"
"I don't relish sitting here—with Joan—for the next two hours." I might have passed out from the stink by then.
"Tough shit. Deal with it."
"And after they arrive, then what?"
"We'll see."
"Listen, Brenda, the longer we keep this from the authorities, the worse it is. The worse it becomes. We should just call the cops right now and get it over with."
"No! We've been over this already. We have to handle this so it doesn't blow back on Scientology."
"But there's nothing to blow back. Her heart gave out, or whatever. That's what happened. There was no foul play. Shit happens. Like she died of natural causes."
"Tell me, Rick," Brenda chortled. "What is natural about taking massive doses of vitamins and oil and sitting in a sauna for five hours?"
She had a point. "Okay, I admit, it's not natural. But it's not criminal either. We aren't breaking the law." At least I didn't think we were. The Food and Drug Administration might have had other ideas.
"It's not a matter of whether all this is legal or not. It's all about public perception."
"I'd rather have the public think slightly less of us than be arrested for obstruction of justice."
Brenda shook her head. "Really? That's what you think?"
"Well…yeah." I could always move to another town if things got too rough around Santa Barbara. If I got arrested and sent to jail? Not so much.
"In case you didn't know, Rick, we're not playing a silly little game here. We're battling for the salvation of mankind; for the very survival of the human race."
"You don't think you're being a little overdramatic?"
"Look around you? You think things are getting better? People are better off now than they were ten years ago? When any second the whole planet could turn into a blazing inferno. Look at who's running Washington. You think this guy is totally sane? We're closer to nuclear war than you think. And the only way we're gonna reverse this downward spiral is through Scientology. We're the only ones who have the technology. Nobody else does. Not psychiatry. Not the education system. Not corporate America." She paused and shook her head. "It's up to us to save the world, Rick. We have the tech. We have the solution. It's our responsibility."
I couldn't prove she was wrong—or have a witty rebuttal—so I didn't say anything.
"So this is why we have to treat this situation very carefully," she said. "We can't afford any backlash."
Doug nodded. "Totally."
I starred at a watermark on the table.
Brenda put a hand on my shoulder and leaned in so I could smell her lavender-scented shampoo. Which made me think of her naked in the shower. Which wasn't a wholly unpleasant image. But still, felt kinda weird. And totally inappropriate.
"So you onboard, Rick?" she asked.
I took a breath. "I guess."
"'I guess' isn't good enough. I need to know if you're with us or against us."
"I'm definitely not against you," I replied.
"But are you with us?"
I took a deeper breath. "I guess so."
"Good." She walked over to the small bookcase attached to the wall, grabbed Fundamentals of Thought by LRH, and set it down on the table in front of me. "Here, read this while you wait."
Considering the state of my mind—and Joan resting on the floor—my concentration wasn't great.
Chapter 18
Doug left with Brenda, leaving me alone with Joan. Who apparently wasn't in a very talkative mood. I made it to the end of the first sentence on the first page of Fundamentals of Thought before tossing it Frisbee-style across the room. I just missed the vase of fake flowers.
I thought of the people I would have called had my cell phone been operational. Damn! Why hadn't I charged it the night before? I didn't believe in fate or karma or any of that type of stuff but couldn't help thinking that some group of sinister gods were upstairs playing tricks on me. I pictured them unplugging my cell, one saying to another, "This ought to be good. Let's see what happens now." Those pesky gods.
I didn't need a cell to contact the police. I wasn't locked up in the room. I wasn't a prisoner. I could have walked out the back door and jogged up the seven or eight blocks to the police station on Figuroa Street. "I'd like to report an accident," I pictured myself saying to desk sergeant.
But what if they really did arrest me? What if some over-zealous assistant DA just out of law school and out to make a name for him or herself, decided to get ahead by hanging my sorry ass out to dry? Like what if he or she convinced a jury that I'd pushed Joan off the bench? Or that she'd fallen over on her own volition but I'd done nothing to help her? Why had I waited over an hour before finally contacting the police? Why had I cleaned up her "mess" before calling the police? What was I trying to hide? Just because my cell phone had been dead didn't mean I couldn't have run for help. Or called 911 from one the Org's land lines. God! I'd been a frikken fool! I wished for a do-over.
I glanced at my watch. Twenty minutes had passed since Doug and Brenda had left—leaving me all alone with Joan. Which was as morbid a situation as I'd ever been in. By far. I willed my legs to stop their tapping. Worked for about a minute.
At least I could change out of my swim trunks and get dressed, I thought. I looked down at Joan and said, "Gonna shower and change." Don't go anywhere.
I walked to the bathroom where I'd left my clothes on the shelf. I turned on the shower and slipped out of my trunks and waited for the water to heat up. The hotter, the better. I could have gone to sleep under the warm spray but stepped out of the stall when the water began to cool.
I dried off, pulled on my jeans and tee shirt and slipped into my flip-flops. I left my towel on the floor, ran my fingers through my hair, and returned to the Purif room. And to Joan. My life was so fucked.