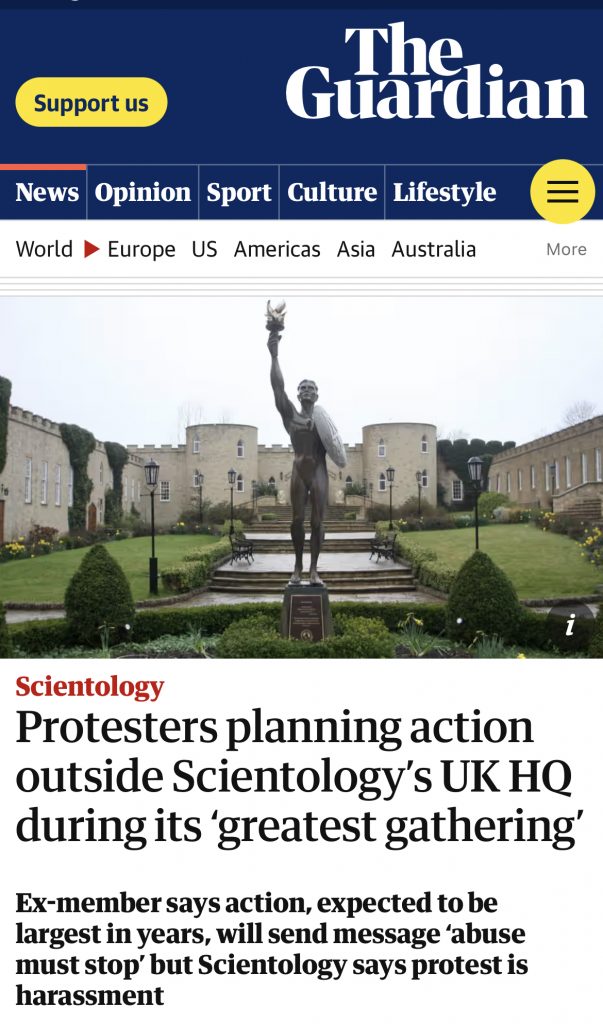 The Guardian ran a piece about the UK protest at St Hill coinciding with the IAS event.
This was also picked up by Newsweek.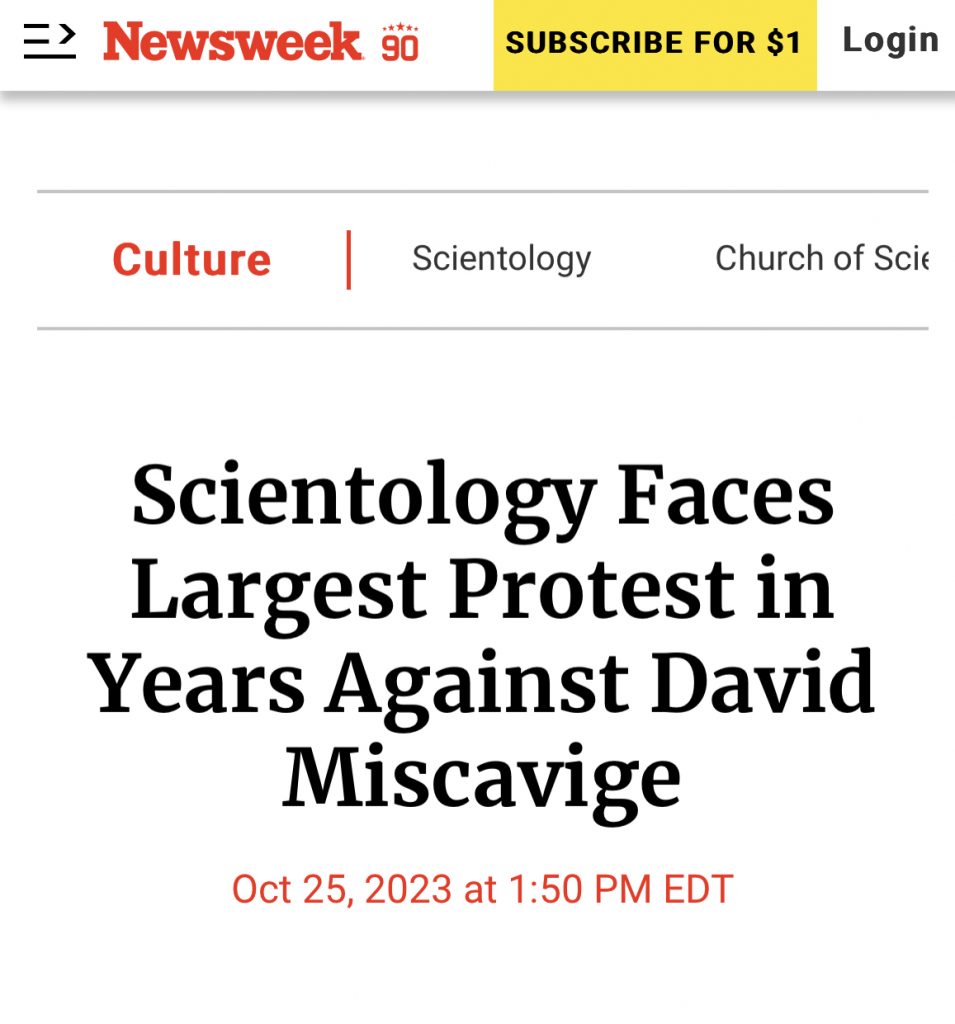 This is clearly not good news for the COB and scientology. The piece not only talks about the protest but brings up the lawsuits Miscavige is named in as well as the Danny Masterson conviction. Scientology responded in oh-so typical fashion — they are the victims being harassed and the "Apostate Alex" is a nobody they have never heard of…
Scientology told the Guardian the UK protest was harassment "orchestrated by an anti-Scientologist who exploits his few weeks of participation in the church over a decade ago". It said allegations against the group were "totally false" and that the Florida human trafficking case and the lawsuit brought by Remini were "blatant harassment".
It sucks to be Miscavige.