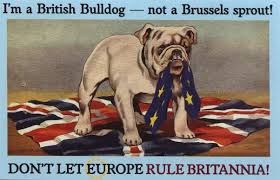 Here is a new message sent out to demonstrate the "straight up and verticaliness" of AOSHUK.
These numbers are cumulative from October to June — 8 months. Each OT Level counts as 1 — so if someone complete OT 1-111 that is 3 "OT's" even though its the same person. I doubt this stat counts theory and auditing as two separate "levels" but it may. But give them the benefit of the doubt and count one for each "OT Level" completed.
Realize, they are PROUD of these figures!  
From: AOSHUK [mailto:info@aoshuk.org.uk]
Sent: Friday, June 14, 2013 12:45 PM
Subject: From: Lesley Farrow, Solo I/C AOSHUK

Dear Xxxxxx,

Here are the current standings on how many OT levels have been
completed by country so far since IAS here at Ron's Home:

Belgium 3
Canada 6
France 18
Germany 13
Holland 3
Hungary 3
Iraq 6
Israel 3
Italy 9
Kazakhstan 3
Mexico 3
Russia 32
Spain 10
UK 7
Venezuela 3

So that I have a full picture, please update me on the following so
I can see what you have left to do to get onto your OT levels:

1. Have you done solo 1 ? 

2. If not, are you in progress on solo 1 ? 

3. If not, have you done student hat? HQS?

4. Have you done the Basic Book courses up to and including Dianetics 55?

5. What course are you currently on?

6. Have you previously done any auditor training?

When do you plan to next arrive at St Hill? __________

If you have any questions at all about going OT, I will answer them for you.

Lets decide together that 2013 is the year for you to GO OT !!

Ml

Lesley Farrow Class VI, OEC/FEBC
Solo I/C AOSHUK

AT RON'S HOME
Now, let's take a moment to reflect on these numbers:
1.  The largest number of "OT's" is from RUSSIA??? Russia with two orgs, while UK has EIGHT ORGS, including LONDON Ideal and St Hill Size DAY AND FDN and SAINT HILL itself.
2. Those Russian public SHOULD be going to AOSHEU, but clearly the UK has so little flow up the Bridge that AOSHUK cannot survive from the UK orgs.
3. In fact, of the 119 total "OT Levels" 103 are from "AOSHEU" areas — or 86%. 8% are from AOLA areas (Canada and Venezuela). A massive 6% of AOSHUK business comes from the UK!
4. These figures add up to 3.4 OT completions PER WEEK.  This is about 10 people on OT levels at any given time.
The boom is on in the UK!!! OMG!
And this makes one wonder, what about those NEW Advanced Orgs in Mexico, South Africa and Canada??  Is it any surprise that nothing more has been heard about them since they were announced with great fanfare and computer generated "fly-throughs" 5 or more years ago to make it seem like things were expanding.
Maybe the straight up and verticaliness hasn't yet caught on in those areas of the world yet — seems to be lagging in the US too…
But never fear — GAT II will resolve all problems.