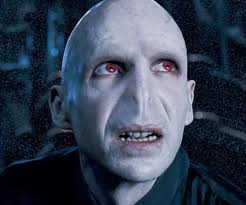 I am catching up. Just a couple of days behind now.
This is the report from last Friday's graduation.
Good news everyone — HE is still here and still doing graduation, much to the excitement of the locals. Wonder if he will stay in town now that his twin has shamed him so?
Here are the notes:
–        there were 247 Student Hat completions this week, which means 803 in the last month [remarkable they constantly tout REDOs — everyone redoing Student Hat now, because this one is shorter? That makes sense… He even touts REDO's of Ideal Orgs]
–        the average time to complete the Pro TRs course for "veteran" scientologist trainees who have done this course earlier – 9 days. The ones who have never done it are completing it in 9 ½ days. According to Dave, this is the target LRH always intended (i.e. to complete this course in 9 days). [More hidden date from the Chief "Finder of Lost Tech"]
–        the standard for completing the Pro TRs are different now, and according to the graduates, the course is "simple, enjoyable and easy". COB "guarantees with this presence" that these drills are not just abbreviated easy version, but "100% standards" are adhered to. [It's always a relief when Miscavige guarantees something is "totally on-Source" — which is code for "in a while we will change all this and I will tell you that it was totally squirrel, but you will forget that I said this"]
–        The ED Conference will start soon.
–        in addition to the Super Power auditors, there are 50 fulltime Super Power drill specialists in training and 22 Class VIIIs are trained to be Class XIIs. ["Drill specialists" I guess these specialists must be drilling themselves silly on oiliness]
–        Basics are still a prerequisite for GAT II. 
–        COB "recommended" that Purif and Objectives should be done at FSO, as they are delivering it "100% standard" "using GAT II data" [What a surprise — "GAT II data" is the new catchall to explain and justify everything — of course local orgs cannot deliver the Purif standardly, they ONLY have the "Purif Tech", they don't have "GAT II TECH"…. Pure idiocy]

–        COB said that he wants to clear up a misconceptions – Objectives are not "flattened" as you cannot "flatten" something that was never done properly in the first place, when somebody did it for only 10-20 hours. Data emerged on the importance of the Objectives that put those processes into an entirely new dimension – but GAT II Objectives is to place to learn them. ["GAT II Objectives" — propaganda by redefinition of words] 
–        The folders of all Cornerstone members have been programmed for Super Power. They will receive a closed door briefing on what to do to be ready for the service. COB does not want a situation where everything is ready to deliver Super Power and it suddenly turns out that a lot of people have to redo Purif. [Well, that would be a clue to all of you who have paid for Super Power. Even if you are OT VIII, all L's and redid your Objectives just recently, it's time to get out your shorts and hit the sauna — as everyone knows, you cannot "flatten" a Purif that was not a "Gat II Purif" in the first place.  How strange that after 25 YEARS they are just now getting around to telling people what they need to do to get ready….]
–        The Super Power building will be open as soon as possible. There is no date set yet. [Stunning revelation. I bet this got a huge round of applause and yelling and screaming!]
–        There was a video of the actual interior of the building. 
–        Purif hours in FSO are also highest ever, 2000. [With everyone being told to now do the new GAT II Purif this is not much — at 5 hours a day that is only 60 people on the Purif….]
–        260 are on Objectives with 7500 hours of auditing done. [Wow, less than 30 hours a week per person for FULL TIME Objectives students — these are mostly Outer Org Trainees]
–        … and he will stay in FSO for a while. [What a relief….]
And now, a special treat, here is the take on this same graduation from one of the local clubbed seals on the "Razzline" (the online Scientology news/gossip source) and the presentation of "Our Leader" (how creepy is this getting???):
Hello Razzies:

FLAG Graduation last night (Friday) was even more magnificent than ever! 


WOW WOW WOW – HOW THETA !  Our Leader outdid himself–what roars went up in the crowd, including people standing five deep in the aisles. You had to be there to experience it yourself. I just love it! What a great time to be a Scientologist. More than 400 staff members from around the world graduated from the Golden Age of Tech (GAT) II Pro TRs and Student Hat. That is all I can say for now–

All will be announced to the public soon when GAT II is released to the public.


 If you are in THE Clearwater area, please attend next week's FLAG graduation. All of these graduations are historic. DON'T MISS IT, OR YOU MISS OUT !  If you are not in Clearwater and can't make FLAG Graduation, then get to your local org to get the newest news.

ARC to you all……………More later…………

Jean Brasel
NEW OT VIII
FSM