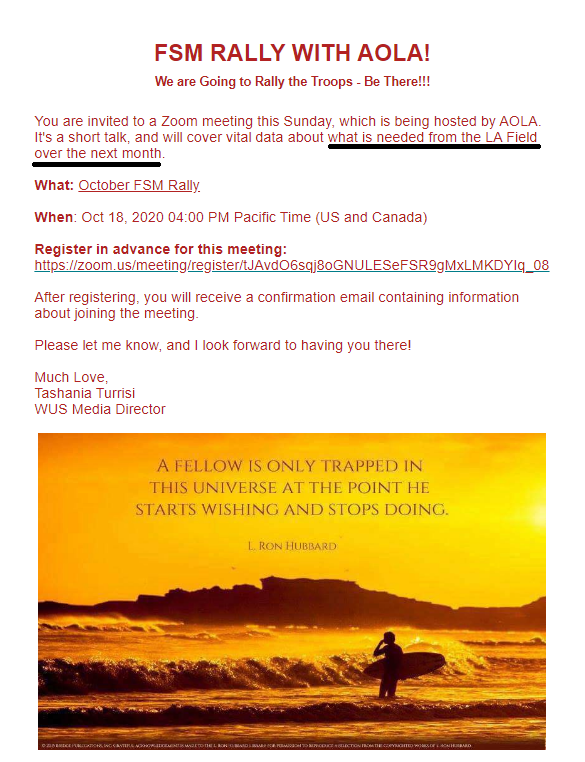 What is needed?
You don't need to tune in to get an answer to this question.
It is IAS Anniversary event month and there is no IAS event. They are scrambling…
Money, money, money is what is needed. It's the only thing that is ever needed. "We need to keep our 4th dynamic campaigns going that are helping billions of people every week… blah blah blah"
Hubbard laid it out:
MAKE MONEY.
MAKE MORE MONEY.
MAKE OTHER PEOPLE PRODUCE SO AS TO MAKE MONEY.
Scientology is exclusively about money. If an activity does not generate income it dies a very fast death in the scientology bubble. Sometimes they try to dress it up to seem like it's altruistic or humanitarian, but that's just for show. As you ascend the bridge to fully immersed true believer, that pretense falls away. In fact many of the hardcore bubble dwellers transform into the most craven money grubbers. Think Tom Cummins….