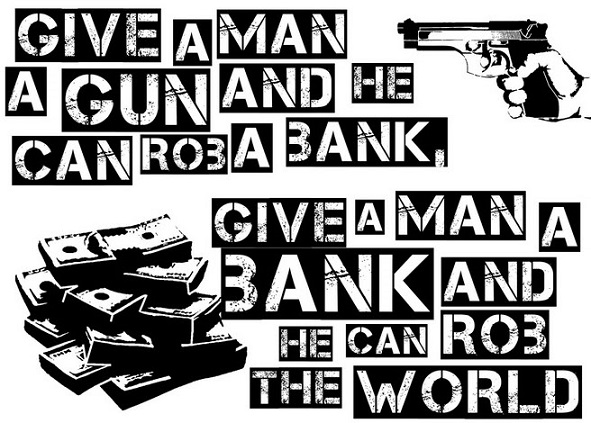 You will be very pleased to know that the IAS  is now informing their public what they are spending their money on.
BUILDINGS!
Of course, the IAS doesn't waste money on things where there is no return. Buying buildings sounds reasonable, until you understand a) the building then becomes a church asset and b) in those areas that where the IAS is funding their ideal org building, people are EXPECTED to donate to the IAS "to purchase the building."  Really, the IAS acts like a bank — they front the money to buy the building (other people's money – just like a bank) and then they collect the money back they fronted.
Though NONE of these buildings appears to be going anywhere.
And then they proclaim they are engaged in the "biggest dissemination campaign in Scientology's history." But, again, this is seen as an investment to get a return. These expenditures serve two purposes a) toi convince the sheeple their money is being well spent as they run a few high profile ads, and b) at least in theory, this is an investment for a return as it will generate more income with more new members — though if that is the case, it must be happening in some "other" countries than the United States. But it still beats giving money to poor people or building schools in Africa or even printing and distributing WTH which all just goes down the toilet as far as the Vulture Culture is concerned.
They proclaim their humanitarian work and objectives. They DO only what is good for them.
They are a perfect example of pure capitalism. Use other people's money to make more money. Hardly humanitarian.
Of course, not a SINGLE specific  other than a list of cities where they are supposedly buying buildings and that they are sending some packs of CCHR materials to army bases. (Meanwhile CCHR frantically tries to raise money to do this campaign…. this stuff is also considered a waste of money by the IAS).
Not a single  humanitarian activity mentioned at all.
IASA Briefing Data
==================

You may know that the IAS is currently funding more grants than any time in our history including 3 AOs, the ideal orgs of Bogota, Valencia, Tokyo, and Harlem, 9 Narconons, the biggest dissemination campaign in Scientology's history, as well as our different educator and information packs for all of our 4th dynamic campaigns.

But currently, we are also involved in one of our biggest efforts to expose psychiatry and their involvement with the military. This is a comprehensive campaign that reaches any person or terminal that can do something about the fact that 90% of the military in the world is under psychiatric drugs!

So we are sending information and Educator packs to all military bases, all military academies, Veteran Association hospitals, with huge billboards and introducing our documentary Hidden Enemy through TV and cinemas in all military bases.

We have never had as much feedback and responses on this with any other such campaign and the media has started to expose the atrocities committed by psychiatrists with the military in the U.S.

This is a huge step forward in our battle against psychiatry and this is only possible thanks to people like you that have stepped up and have the courage to support our group.
Oh, hold the phones. Just received these shots of some of the magnificent IAS promotional items now available for donations of $5,000, $50,000, $100,000 and a million. These things look like the cheap pens and crap my bank gives me at the drive through window…
I REALLY want some of those IAS sunglasses (the ones in the shot with the girl calling two people at the same time "Give us your money" only needs to be shouted once to reach double the number of people)