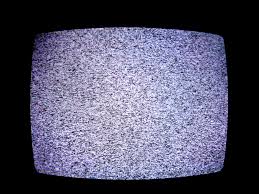 There is no update.
It's what is known as a "No Report." 
Let's not forget, this is one of the largest, most devastating natural disasters in a long time.
And Captain Miscavige has proudly announced on numerous occasions that His Volunteer Minister force is the single largest and most effective private relief force on earth. And of course with all that massive, straight up and vertical international expansion that has been happening, more in the last 5 years than in the 50 decades previously, this force should be incredibly enormously humongous by now. They should be literally flooding into the area, especially as the IAS so generously announced they had made an "emergency grant" for JUST THIS PURPOSE (that was the sentence right before "give us money for hurricane relief.")
So, what is there to know about this massive international mobilization and effort?  The VM website directs you to an "update" and that brings you to this:
Scientology Volunteer Minister Typhoon Haiyan Disaster Response

Veteran First Responder Ayal Lindeman and Marion Whitta (second and third from left) head up the Scientology Volunteer Ministers Typhoon Yolanda (Haiyan) Disaster Response.

Veteran first responder Ayal Lindeman from the United States arrived in the Philippines and was joined by the leader of the Volunteer Ministers India Goodwill Tour, Marion Whitta, who will lead the disaster response team comprised of local Scientology Volunteer Ministers from the Church of Scientology Mission of Manila and those arrived or en route from many countries including the U.S., Australia, Japan and Taiwan.

Typhoon Haiyan (known locally as Yolanda) made landfall November 8, the worst storm ever to have hit the central Philippines. An estimated 10,000 are dead, 500,000 evacuated and 10 million affected.

This is Lindeman's second trip to the Philippines in under a year. He was there in January 2013 to help the country recover from Typhoon Bopha.

He is conducting an on-the-ground assessment in Manila, and coordinating Volunteer Minister activities with governmental and military contacts he worked with last year to when he was in the Philippines to provide disaster response for Typhoon Bopha.

To join the Scientology Volunteer Ministers Philippines Disaster Response Team contact theInternational Volunteer Ministers Office at: 1-800-435-7498 (USA & CANADA) or +1 323-960-1949
14 November is the latest news — and all it consists of is a posed photo of FIVE VOLUNTEER MINISTERS and some generic information about the hurricane itself. NOTHING to report for 13 days? I wonder how his "on-the-ground assessment in Manila" is coming along?  (Manila is nowhere near where the hurricane struck — this is like claiming you are doing "an on-the-ground assessment" of an earthquake in Los Angeles by flying to Las Vegas).  
THIS is what your donations to the IAS buy. Token photo ops.
THIS is what the "largest private relief force on earth" consists of when the largest disaster on earth happens. It's Dad's Army
THIS is a sad joke. A lot of people need help. The RCS keeps touting how wonderfully well organized they are and have thousands of volunteer ministers all over the world who rush to the scene of natural and man-made disasters. 
It's a figment of their imagination. Fiction presented as fact.
(You have to wonder whether the reason there is NO information on the website is because it is being "saved" for Dear Leader to use at the IAS event — him having "news" is of course more important than anyone getting information about what is going on or what might be needed… He must not be "pre-empted")