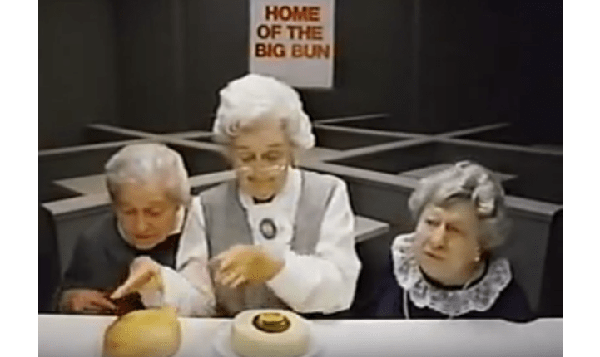 This post was prompted by some back and forth with one of our commenters.  It got me thinking, and though I may not be the brightest bulb in the chandelier, sometimes I cast a bit of light onto the shadowy world of scientology.
I recently posted about the ineffectiveness of the massive investment scientology made into TV advertising. It has resulted in no appreciable increase in interest, though it is somewhat debatable that this is what they even care about rather than providing the latest reason to collect money from their members to buy more ads.
But that poses the question: what WOULD get people interesting in scientology?
With all the negative press and internet coverage it would appear to be a lost cause. Millions spent on ads only results in twitter posts, online comments and more media coverage deriding the efforts to suck people in, while repeating stories of abuse. Scientology has tried "success stories" and "I Am A Scientologist" pitches. Nobody buys them. They are always so contrived.
The ONLY thing I can think of would be if scientology could actually prove it worked. That it does in fact provide the miracles it promises — increased IQ, decreased reaction time, curing all psychosomatic ills. Happy marriages. Better relationships. Control over money… And on and on. Dozens of specific claims that are contained in the writings of L. Ron Hubbard that are the gospel of scientology. Demonstrate those things are obtainable, routine results and the masses would literally be beating down the doors to get some of the miracles. Scientology would become the new Cabbage Patch Kids or Pokemon. It would be a sensation.
Just the improved reaction time promise would have every professional race car driver, tennis player, skeet shooter and boxer lining up at the door — and cost would literally be no object. Nobody in those sports (and many others besides) would be able to compete without scientology auditing if it really did improve reaction time. It would be like every other athlete in the field was doping and in order to match their level, all would have to follow suit.
Some argue that matters of faith cannot be tested or measured. And that is of course true. But scientology, uniquely for a religion, claims there is no faith or belief required. That it is a technology that is applied and when it is applied it works 100% of the time and brings the expected result. That lends itself to measurement and study. Reaction time for example is EASY to measure.
So, what if scientology had an INDEPENDENT study to tout — one that proved it worked as it claims?  A study that could not be dismissed as "fake" or "biased." A true, independent, scientifically conducted test. "Harvard University study finds the practice of scientology DOES increase IQ and speed reaction time." "The London School of Economics proclaims scientology auditing increases earning capacity"… Now THOSE are ads (and front page stories) that would drive millions into scientology orgs and make it the most popular activity on earth.
Could such a study be done? Of course. These sorts of study are conducted all the time. When you bring up this idea to scientologists, they respond with "but unless you are trained in scientology, you cannot test it." You don't need to be trained in scientology to test IQ or reaction time or to observe whether scientologists contract the flu less often than the general population. We are not talking testing the claims about OT levels and recall of Whole Track.  No, the really down-to-earth stuff that scientology claims.
There are only be two limitations on the ability to conduct such a survey:
1. The cost
2. Access to willing subjects to conduct the study on.
Scientology has plenty of money. For a fraction of what they spent on TV ads in the last couple of months, or foregoing the marble in the lobby and the custom rugs in the hallways of a couple of their empty ideal orgs, they could commission the most extensive study of scientology anyone could want.
They too have access to all scientologists. The people that actually believe scientology IS helping them. Not the hundreds of thousands or millions who have tried it and believe it is bunk. Use the BEST possible people for the study from scientology's perspective. Those conducting the study would have to figure out how to circumvent the natural inclination of scientologists to lie about their accomplishments in scientology, but people who do these sort of studied deal with bias all the time. You can't fake IQ or reaction times. You can lie about whether you get sick or your headaches have been cured. BUT, if scientology really WANTED to promote this, and was sure of the outcome, they could instruct people to actually tell the truth in response to being asked about their medical history and they could be verified through medical records. With a large enough sample, it would be possible to tell if scientologists are less likely to be sick than wogs. Is their vision better than average? Have they actually thrown away their glasses after Dianetics?
Hubbard made tremendous claims for scientology. His disciples continue to assert these claims today.
With certainty that these things are true THEY should be the ones figuring out how to conduct these tests and prove the claims, knowing that if they could get a reputable, independent test done and publish the results it would not only vindicate their belief, it would turn scientology into an overnight success story.
Of course, they know this. They even know how to get a university to conduct a study — they paid for a big one to demonstrate the "economic impact" of scientology in Clearwater when they wanted to pitch their value to the city.
There is only ONE, very obvious, reason this has NOT happened.
They KNOW they will never be able to prove scientology is more effective than a sugar pill.  And even worse, if they commissioned such a study and it turned out to support the placebo theory, that news would get out. They are unwilling to risk that outcome.
The fact that such a study, of even the simplest claim ("we raise IQ") tells you everything you need to know about the REAL faith scientologists have in scientology. It is perhaps the only truth about scientology and faith — scientologists actually do not have faith that scientology is provably workable.
Hey scientology — put your money where your faith is.