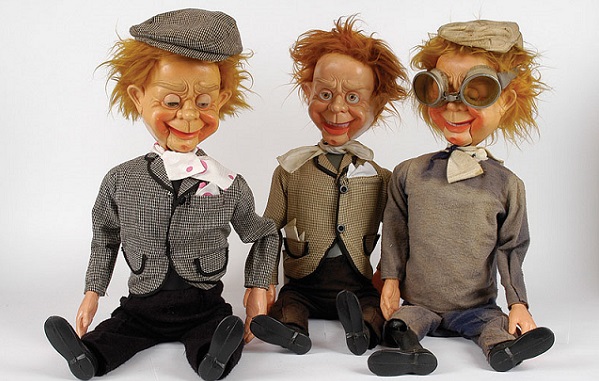 Of course, the church cannot directly endorse any political candidates as this would be a violation of their exempt status (possibly the least egregious one they would be guilty of, but nevertheless very visible and thus difficult to deny).
So, they grab some "OT Committee" people and have them do the dirty work for them. These ventriloquist puppets are NOT sending this out without coordinating with the church first. In fact, apparently the efforts to influence the local community are heating up — OSA recently held a briefing (it's funny how this, like everything else, is tied to the new SP building, even though its harder to get into than the NSA headquarters).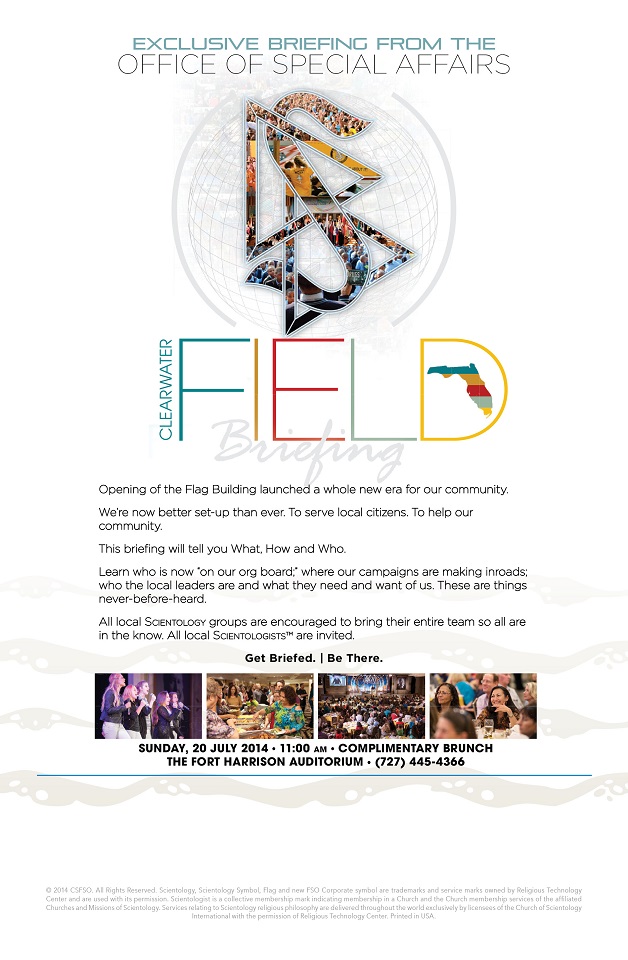 New reports indicate there's now going to be a monthly meeting ("Coordination Council") between various project I/Cs at Flag, some OSA PR people, and a small number of trusted public and volunteers. (First meeting is to be held this coming Sunday in the large conference room at the FH.)
But back to the elections. Every local scientologist knows the story when receiving one of these puppet emails. "This is who the church wants me to vote for. Nobody would dare send out something like this if it was not cleared through OSA." And they are absolutely right.
I wonder if these politicians/judges realize they are flavor of the month for the church of scientology?
From: "Brett Miller, Steve & Joanie Sigal" <[email protected]>
To: 
Sent: Wed, 30 Jul 2014 13:26:42 -0400 (EDT)
Subject: August 2014 Election Recommendations

Dear Xxxxx

On August 26th we will elect new judges and school board members as well as Republican and Democrat nominees for legislative, county commission, governor and attorney general races. 

Everyone gets to vote for the judges and school board candidates; and registered Republicans and Democrats will each get to vote for candidates to represent their party in the general election on November 4th.

If you are registered as "no party affiliation" or with some other party, you will only be voting for the non-partisan candidates. 

We have met with every one of the recommended candidates and in many cases their opponents. We have learned over the years that most of you have an opinion on gubernatorial candidates and have consequently not made a recommendation in either of these primaries. We have also not taken a position on the Democratic primary for Attorney General. 

On May 31st, FCSR held a judicial candidate forum attended by all eleven judicial candidates (and more than 200 of you). We have made recommendations in four of the five contests and could not reach consensus on the remaining one. This race is between a state attorney with law enforcement experience and a specialist in family law with experience as a state attorney. In the end, we decided to simply let you read about each and decide for yourself based on your own weighting of experience and strengths. We really liked both candidates in this race.

To make it easy for you we are attaching the picks list as a document which you can easily download by clicking here.

Brett Miller, Steve and Joanie Sigal