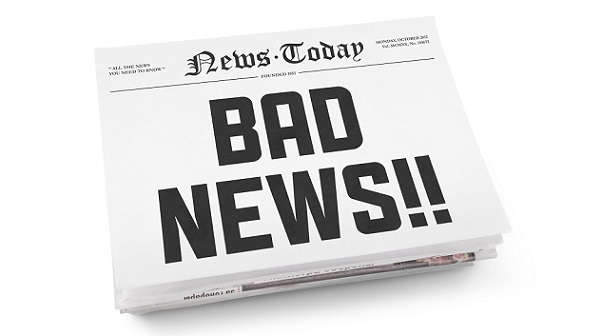 This was just mailed to me. It is a little dated, but one thing you can be certain of — things have not gotten better since this was issued.
It might be difficult to read as this is a scan of what appears to be a photocopy of a fax of a "goldenrod." But I am laying out the important things here anyway, which are the figures on the first page which explain why this interrogatory is being issued. For those not familiar with an "interrogatory" it is something issued by the Ethics Department intended to help them get to the bottom of a bad situation by interrogating people about what they might know. Recipients are supposed to respond, it is considered an offense not to do so.
According to their preamble, there are 275 OTs in the local field.  They are not making a lot of progress on clearing the UK, let alone East Grinstead which has a population of 25,000 (there are 100,000 in Crawley right next door). They have been delivering OT levels at St Hill since 1967… And that is the extent of the community? And 275 is the result of 47X, straight up and vertical expansion.
But it's what they say from there — and the subject of the interrogatory — that is so interesting.
Less than half are reported "active" (even though all that requires is lodging a false report with someone once a week that you did "something").
Just 82 have completed the full Basics Books and Lectures line up released in 2007 and heavily promoted as to the SPEED with which the books and lectures can now be read because the semi-colons are all in the right place. Everyone in scientology was relentlessly hounded about this until it was superseded by GAG II in November 2012.  In 7.5 years, less than 25% of the "OT's" have completed the highest priority thing in scientology.
But then the real bad news pours forth.
Only 44 of them have completed a GAT II auditing step (Purif/Objectives or anything else) ANYWHERE.
And a grand total of 10 have completed a GAG II course anywhere. And that includes the MANDATORY for everyone super new, lightning fast, better than ever Student Hat.
And even worse — only 37 out of 275 have seen the 4 MV Events.
Now this is a field that is not "on board." And these figures are for "OTs" — the top of the tree. The Elite of scientology.  The consumers of the greatest volumes of KoolAid over the longest time. Even they will not attend the Miscavige events….
It's a wonder the stormtroopers haven't arrived to take over the UK like they did in PAC and Africa? Maybe they are running out of cannon fodder to send on these failed missions?
And believe me, St Hill is MUCH better off than most areas. It is still a Sea Org org so it is at least open. And tt does still have the cachet of "LRH's home." And most of their "local OT's" are VERY close by.
There is a tiny core of people that attend the events and participate in the latest "release" and the vast majority are sitting on the sidelines, doing nothing, but probably afraid to announce themselves for fear of suffering disconnection. This is EXACTLY why the church continues to practice disconnection. But it's a mighty Catch 22 as the very thing that is keeping people from publicly walking away is one of the key reasons they WANT to walk away. So, they silently disappear, but from Miscavige's perspective, this is a better state of affairs than the embarrassment of noisy departures. Because it makes it easier for him to try to maintain the pretense that things are fine in the People's Democratic Republic of Scientology. Because that one fact — the belief that he is guiding scientology to save the planet is all that keeps him in power.