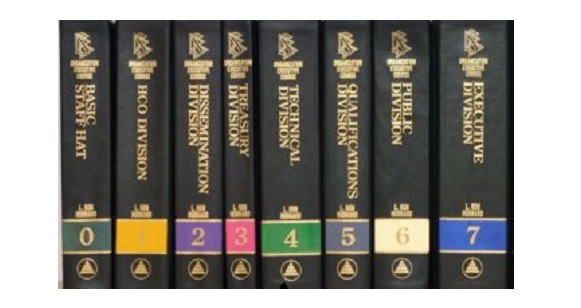 WISE is one of the lost step-children of the scientology hierarchy. Out there in left field, the only real value they have had is to pull a couple of dental/chiropractic consultants under their wing and then pump them to get new people using LRH tech and then onto the Bridge to collect FSM Commissions.
The CO WISE WUS sends out a constant stream of useless articles about random subjects, and I have not commented on them before.
But it suddenly struck me what is wrong with his pitch. Oh so very wrong.
First, glance through this latest piece to get a flavor of it for yourself:
Dear George,
Finally an article on which I have full subjective certainty!
Let me know what you think.
Sincerely,
Sakhi Guma
CO WISE WUS
Building the Better Burger: The Inside Story of Five Guys
The Burger Biz
Five Guys CEO, Jerry Murrell, had this to say about opening a hamburger business: "My mom always said if you can give a good haircut, make a good drink and make a good hamburger, you'll be all right in life. I just thought that was a good idea. I didn't think we could make a good hamburger, but I thought, well, a lot of people do it, so maybe we could figure it out."
And figure it out they did, as they were going for quality right from the beginning. They could not get a bank loan, so they scraped together the funds and rented a small, out-of-the-way place. But one thing they did not skimp on was ingredients—they only bought the best. From the beef to the bacon to getting the best rolls, the Murrell family did not compromise. And then there are their incredible hand-cut fries, cooked in peanut oil (costing several times more than the oil used in most burger places). Imagine: Their first restaurant was a takeout joint that was far out of the way, with no parking, selling burgers for twice the amount of the average burger chain. They broke even from day one.
The Five Guys' philosophy aligns with a datum from L. Ron Hubbard in his article of 20 September 1976 called "THE STAT PUSH."
"The answer to not having money is, of course, to make more money. BUT that is not done with a Gross Income push.' It is done with putting a whole organization there, every part of it functioning and delivering with all the bugs out of its lines, and making a lot, lot, lot more money."
The Murrell family literally put the whole organization there—their entire family was involved right from the outset, and this continues to this day with everyone having a role to play. Matt and Jim travel the country visiting stores, Chad oversees training, Ben selects the franchisees, and Tyler runs the bakery.
Training Staff
They believe strongly in training and working with staff. They even have a "fry calibration" class, which drills staff on the proper mix of starch, water and temperature needed to make the perfect french fry.
Mr. Hubbard goes on to say:
"Fifty trained staff producing everything an organization is supposed to produce will make far more money than five guys concentrating on GI only and letting the rest of the organizational go to blazes."
Five Guys is known to do things a little differently than most restaurant chains. They invest heavily in their workers—paying them a decent wage. As Murrell says: "Hire well-paid people and they'll stay with you." So, the Murrells did not just push sales; they pushed making better burgers and fries and delivering an incredible product.
As L. Ron Hubbard says:
"First of all one has to know precisely that STATISTICS ARE AN INDICATOR; THEY ARE NOT AN OBJECT.
"WHEN YOU PUSH THE INDICATOR, YOU DO NOT OBTAIN THE OBJECT IT REPRESENTS.
"PRODUCTION IS COMPLETED CYCLES OF ACTION, NOT JUST NUMBERS."
The Murrells represent quality, and they achieved their numbers not by pushing sales but by pushing a great product and differentiating themselves from the rest of the marketplace.
___________________________________
by Prosperity Editor
So, what is wrong with this and the many similar article that have preceded it?
Not a single one of these successful companies is actually USING LRH tech. None.
But he goes through and picks out things they are doing and correlates them to some statement made by LRH somewhere as if it proves the "admin tech" is really brilliant.
But the fact is it proves the exact opposite.
Hubbard claims (and so does WISE) that LRH tech is the ONLY administrative tech that actually works. Everything else is hit and miss, flawed and does not have the benefit of Hubbard's "wholetrack research" where he isolated why organizations only last a few million years and then fail (funny, his has yet to make it a century and there is every likelihood it will not live to celebrate that day)…
Yet, if this is the "only" "tech", how is it that Five Guys is a roaring success? Why has Tesla grown to have the largest market cap of any car company in the world inside a decade? How is Apple such a success? McDonalds? Anything? None of them use or ever would use anything written by LRH.
And why is it that in 50 years NOT A SINGLE COMPANY ANYWHERE EVER has grown to be a national, let alone international, success applying LRH administrative technology?
More empiric evidence that the assertions of Hubbard concerning the miracles, breakthroughs never seen before, workability and infallibility of his tech are bunk. Though for sure you can find individuals who will proclaim his brlliance and how their dental practice would not have expanded without it – though that is really a lie.  Had they applied Tony Robbins or Landmark they likely would have improved their practice simply be ause they believed and applied A system.  But individual "successes" do not prove this is the ONLY workable tech. If it WAS the only workable tech, just like his article about Five Guys says, it would have taken over the world.
This same truth holds true for all scientology "tech." If it was as it is claimed not even the insane antics of David Miscavige could stop it from being adopted all over the world faster than a raging wildfire. After all, Hubbard himself says that word of mouth is the most powerful form of advertising  so it must be true.