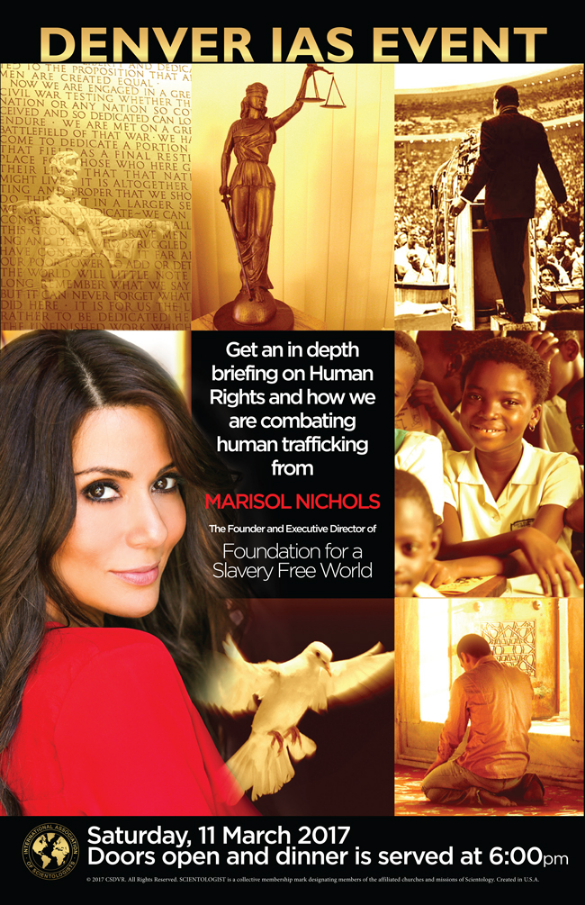 Do you think Marisol Nichols has a clue about human trafficking? I don't.
If she did she would be briefing them on the changes the IAS has enforced at Gold to reduce human trafficking there.  After all, why not start at home? You don't need to go to Africa to find real human trafficking.
To help Marisol identify human trafficking victims, here are some indicia that might be used:
Holding someone's passport – especially when they come from a foreign country
Restricting access to the outside world through physical means and by mental coercion
Living and working in the same location — especially manual labor
Restricting access to the media
Providing housing and food and little money – so long as the victims continue to cooperate – and threatening to withhold them if not
Informing people that they will be tracked down if they leave and that the outside world is a bad place where they will be homeless/ill/victims of crime
Not allowing un-monitored communications with those in the outside world
Physical abuse, including sleep deprivation
It is the height of hypocrisy for scientologists to be holding themselves out as champions of the victims of human trafficking. At least their campaigns against drugs match the reality of the anti-drug environment in scientology.
But even then, it is still hypocrisy for the IAS to collect money for the work they don't do to combat human trafficking.
About the only thing that happens is Marisol's husband, Taron Lexton makes videos that are shown in scientology orgs and at scientology events about the horrors of human trafficking. He is of course paid for his work. And Taron's mother, Mary Shuttleworth, flies around the world so a video can be shown of her meeting with various officials and speaking to children. Of course, she is paid for this too. The only thing the IAS is really doing with the "donations to support the fight against human trafficking" is apparently supporting Marisol's husband and mother-in-law (and of course her commissions for anything regged at these events).