Penned by my good friend Dan Koon, one of the nicest people I know.  Dan also possesses a wry and dry sense of humor.  He said this is the 10 year anniversary of EPing the Highway 79 Rundown, "one of the best rundowns I ever did. It has given me lasting gains."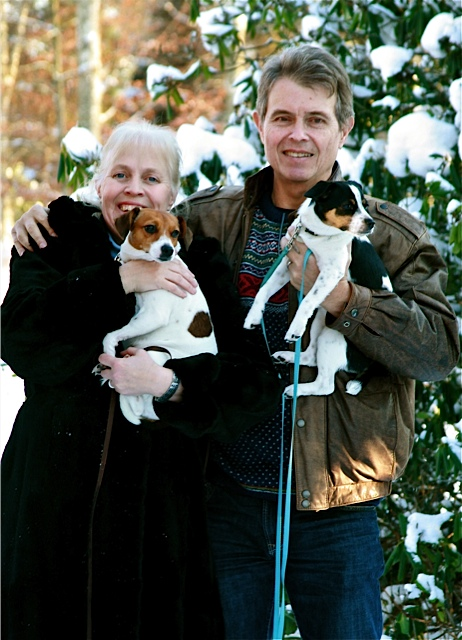 Hi Dave,
It has been 10 years to the day that I pedaled through the mechanical gate at the Kirby Apartments, biked through Hemet and routed myself out of the Sea Organization.
Today I am reminded of a line in HCOB 31 Dec 59R, rev. 9 Feb 89, BLOW-OFFS (which, incidentally, I found more easily on the Internet than I could have found in my softcopy Tech Vols, which I also got off the 'net).
In this bulletin there are some words LRH wrote that stuck with me during my last few years in the SO:
      One can treat people so well that they grow ashamed of themselves, knowing they don't deserve it, that a blow-off is precipitated, and certainly one can treat people so badly that they have no choice but to leave . . .
Now, I have done some things in my life that I am ashamed of but I don't think you need any explanation why this particular line stuck with me. That last year or so working with Jeff Hawkins, Mariette, Gerti Wagner and Cebron Walker on the Books and Lectures marketing was rough on the sleep side of life. Lisa Schroer once told me that I had the absolute worst schedule on the entire base, even surpassing Guillaume's which was saying something. (I will say that the Materials Guide Chart that Jeff and I put together and that Carrie Cook designed in 2003 was a good product and am glad that you decided to release that version with the Basics release several years later.)
Compared to many others I could name, I can't honestly get all motivatorish and whine that I was treated badly. But near the end of my days in CMU, I ran across a datum from an LRH lecture about flows that became an epiphany for me. While looking through lecture transcripts to work out some marketing action or other I ran across a datum where LRH pointed out that a stuck flow never flows weaker, it only flows harder. This seemed counterintuitive to me. One would think that expending energy against something would eventually tire one out so that one could no longer push. But then I realized the truth of LRH's observation: I was living a perfect object lesson of that datum on the Gold Base.
Things had grown more and more intolerable for me over the years, just as I am sure they had for you, though possibly for different reasons. At that moment I saw clearly that things were not going to change anytime soon and, indeed, a friend who left the base not too long ago confirmed that things on the base have not really changed for the better.
I believe that anyone who leaves the base comes to their own understanding of the way things are, and when they do the only thing that remains is how to extricate oneself from the situation. I did by simply riding off on my bicycle during the 2 1/2 hour Sunday shopping libs we were granted just before Christmas 2003.
With that background it is ironic that I find myself thanking you for making life so untenable that I forced myself to do something to better the condition I found myself in, which is what Scientology is all about after all. I have no idea what these past 10 years of my life would have been like had I not taken off that morning. You instituted The Hole only a short time after I left and I am certain that I would have become one of its unhappy campers.
I am positive, though, that had I stayed I would not have had the rich and full life I have built since then. I have had the opportunity to reconnect with my family which has brought me much closer to them all. I taught myself to paint, a lifelong itch that I had been dying to scratch my last five years on the base, and have sold scores of paintings and had several exhibitions including a solo show this year. I have ghostwritten three books for people who had inspiring stories to tell and each of these has sold well. I have remarried–to Mariette, and for the record there was no out-2D between us while working together in CMU despite what you may have been told; people sometimes come up with wrong explanations for events and out-2D was the wrongest one possible to explain my departure–and we have created a fun and productive life in her hometown here in Sweden. I have traveled around Europe and seen many of the world's cultural treasures: the Sistine Chapel and Vatican, Michelangelo's David, the canals of Venice, the Louvre and Rembrandt's The Night Watch in Amsterdam. I've seen more of Sweden than many Swedes and have fallen in love with this beautiful country and the way the people have cobbled together a society that is more equitable, just and prosperous than most.
Oddly enough, thanks to the miracle of the Internet, I am still involved in tech compilations, having compiled many auditor training checksheets for people wishing to train on the tech outside the church. I am even involved in assembling courses on admin tech, which should get a great laugh out of anyone who knew me at the base.
But the greatest richness in my life today comes from my relationships with dozens of the people I worked with in the SO at the base who, like me, came to their own understanding of what was going on under your leadership and did something about it. I have always maintained that many of the finest people I have ever known were the people I met in the SO at the Int base (not that I thought everybody was fine by a long shot but you won't find more basically good and decent people anywhere in my opinion, despite the survival solutions they sometimes adopt when put in soul-crushing circumstances). I have good friends living literally all over the globe and have made many more who found me through the Internet. I consider the real wealth of my life my friendships with others and, again, I have to thank for the opportunity to really settle on this personal truth for myself. (I don't know why you are so down on the 'net, by the way. It would be a tremendous tool for getting Scientology out to the world. It could even be free, just as LRH intended.)
Let me end by saying that this is a time of year during which many people invest their hopes for peace on earth and a better future. Perhaps others besides yourself will read this and know that no matter their present situation, things can always be improved.
These last 10 years of my life demonstrate that in spades. I was one month shy of my 56th birthday when I blew so I also know that it is never too late to begin a new chapter in one's life.  
So, thanks again for making a game that I could decide to end cycle on, leave and create a new game of my own making.
With the same wishes for 2014 and beyond that many others around the world wish for you,
Best regards,
Dan Koon