The first Twitter commenter shown in my recent post Scientology Haters Gonna Hate "quentin", turns out to be someone I know.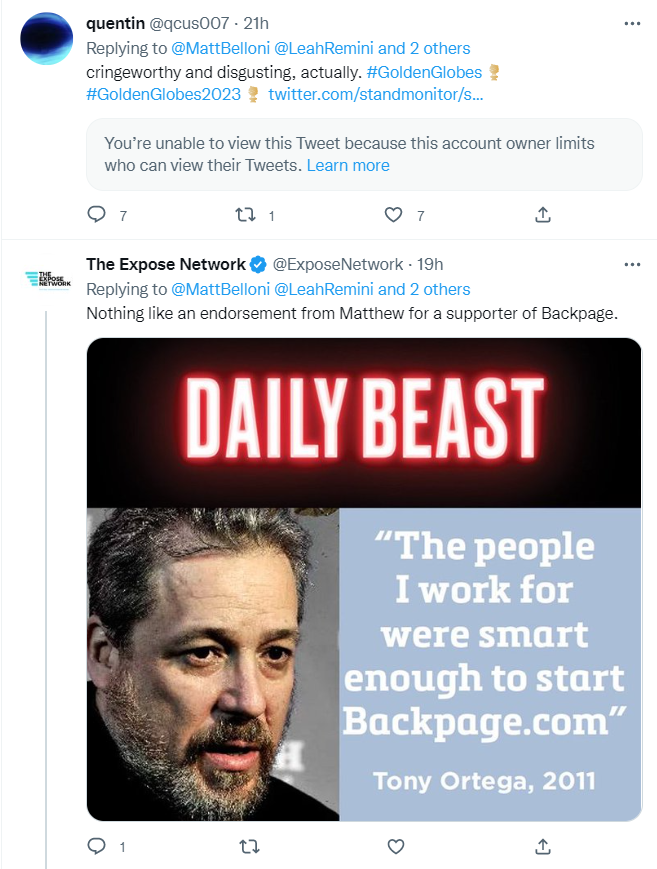 This "quentin" is QC Strom. He was posted for many years at Gold and then sent to SMP. When he was at Gold he was the clapper boy and then worked in SFX (Special Effects — should really be named VFX for Video Effects) for super asshole, Miscavige pet, Henning Benndorf.
QC is the son of OSA Flag hatchet-woman Kathy True and Don Strom, a former INCOMM SO member who left the SO to work in a scientology computer company.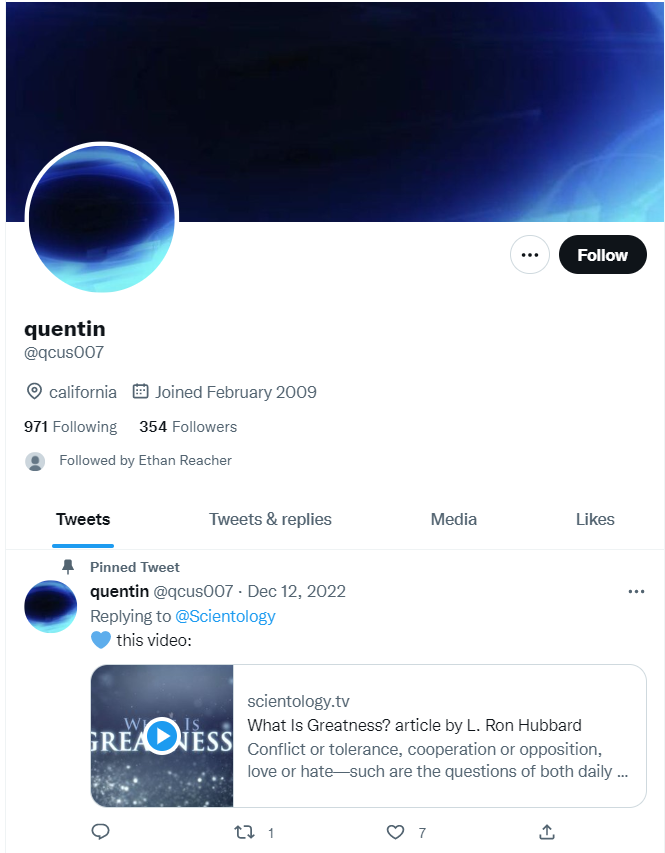 Of course, it's always been clear that the handful of posters who support the "STAND League" and "Expose Network" and "Freedom Media Ethics" are accounts controlled by OSA.  They are a specific type of "Twitter bot" — in this case human "robots" that are controlled by the organization and only post, retweet and comment when told to do so. Usually, these are anonymous (except for old Fast Eddie Parkin who is now scrubbing dumpsters with a toothbrush somewhere) so it's somewhat satisfying to have a positive ID.
I wonder if QC actually works in OSA now? It is not common for SO members to have these accounts unless they are under the direct control of OSA. Maybe the SuMP has so little to do they have co-opted some of them for their social media hate campaigns?