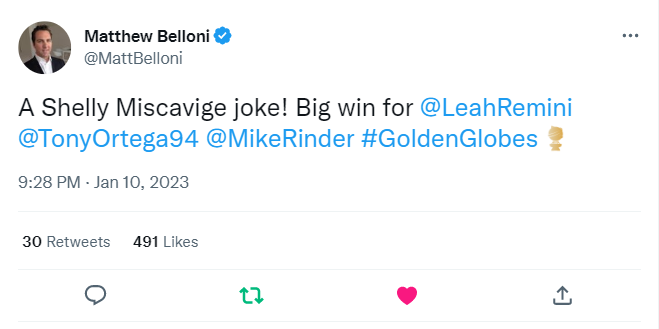 Haven't gotten around to this one until now.
A journalist tweets about the Jerrod Carmichael joke at the Golden Globes and the 3 usual "STAAD League" bots rise up as one (they probably are literally one person in OSA Int) to scream their disgust and accuse him of bigotry.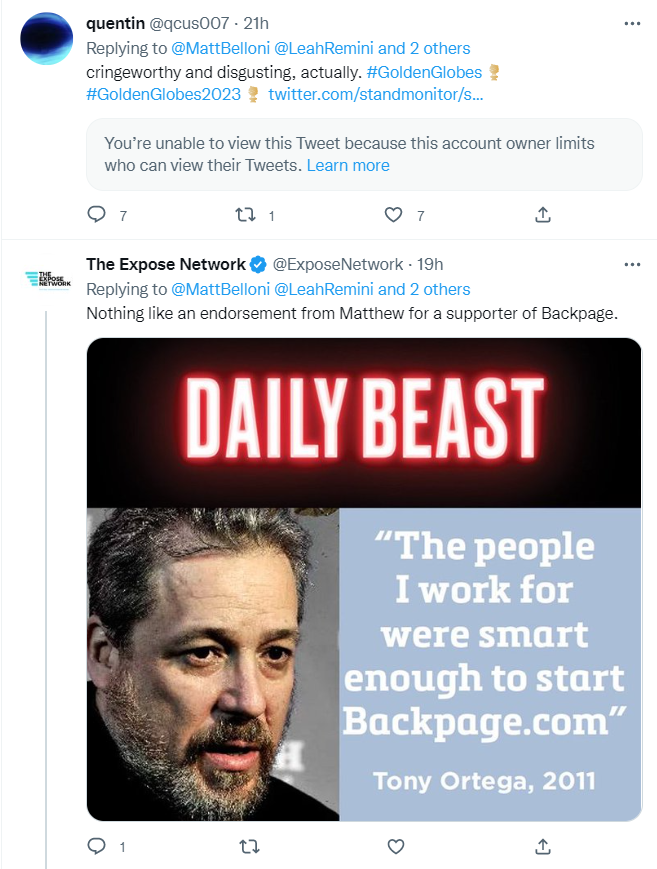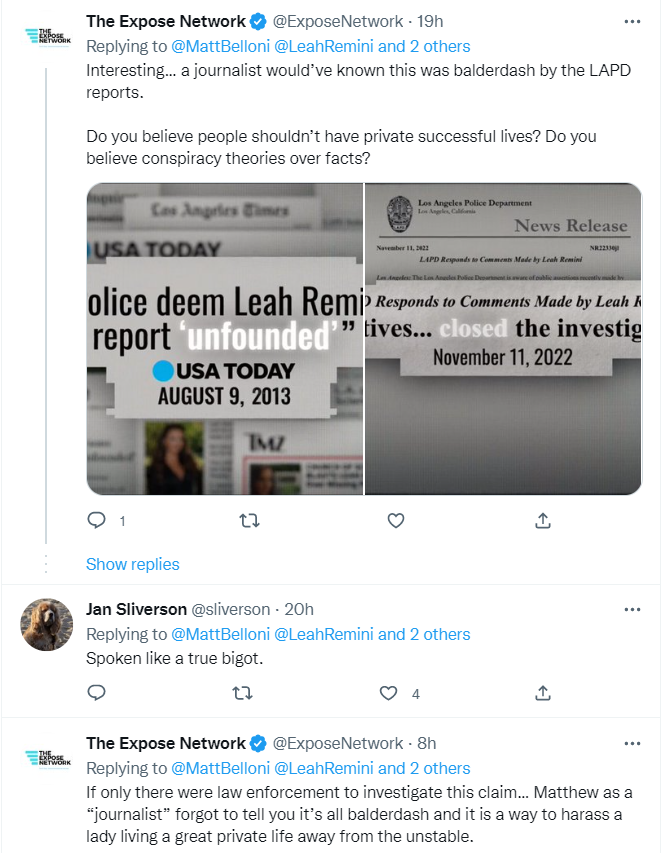 "A lady living a great private life away from the unstable" — wonder who came up with that piece of idiocy?
The people writing these tweets have never even laid eyes on Shelly Miscavige. They know absolutely NOTHING about her life. But they believe everything they are told. This statement is like one that the North Korean propaganda ministry puts out about how wonderful, peaceful and prosperous life is in their totalitarian state. And they present it with a straight face. They know if they didn't they would be sent off to a hard labor camp. Just like the people in OSA Int.
These robots rail against "hate" and "bigotry" while spewing it every time they do or say anything.
Hey STAAD people, doesn't Matthew Belloni have a right to express an opinion without being called names? Aren't you the champions of free speech?