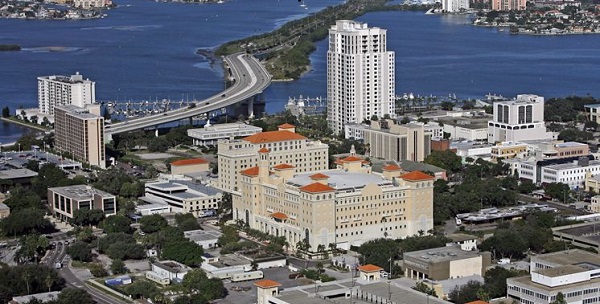 My good friend Aaron Smith-Levin presents a well-reasoned explanation of what is going on in Clearwater based on his considerable experience and knowledge. While specific to the situation in Clearwater he offers some interesting insight into the "think" that drives scientology through the actions and directives of David Miscavige.
I have not had time to comment very extensively on this subject of late.  I had started but have not completed my own blog post focused on the consummate salesmanship skills of Miscavige – selling what is good for Miscavige to many smarter, more savvy people than the marks who run the City of Clearwater (e.g. the Federal Govt, Interpol, numerous successful and wealthy businessmen). The City of Clearwater officials are like a junior high team playing against the pros.
My view is slightly different than Aaron's. I believe the primary motivation for Miscavige wanting the Aquarium lot on the bluff is to keep "wogs" away from the Ft Harrison, Oak Cove and SP Building and that if he doesn't get that piece of property, the façade plans for Cleveland St will remain just that — a façade of plans, much like those for the Advanced Org in Africa, the ideal org in Detroit or the release of OT IX and X.
I may never get to completing that posting, so in the interim check out Aaron's take: