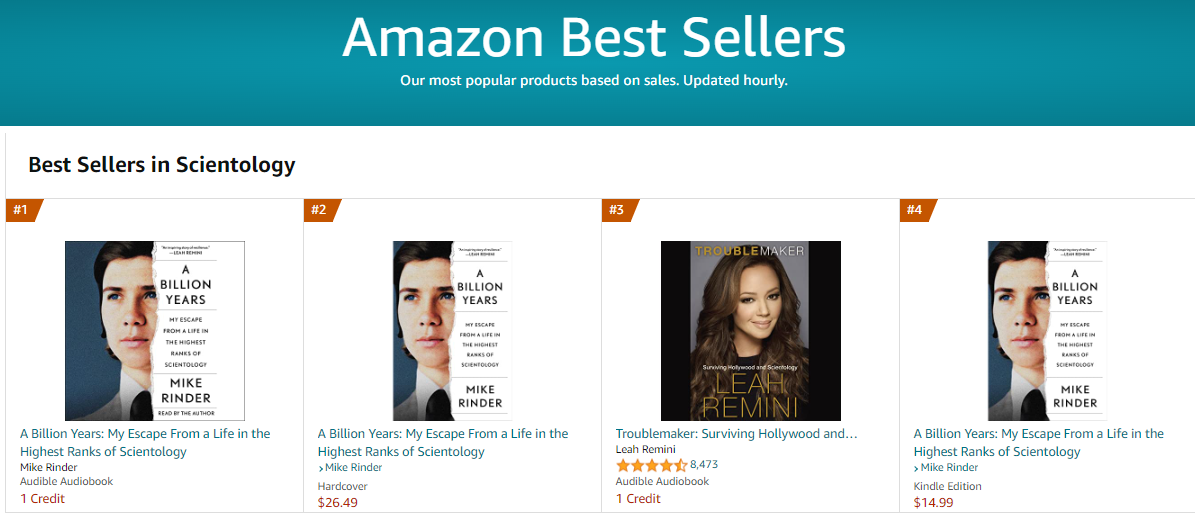 An update on a few things….
Website — MRinder.com
I have a new website.
It is a simple landing page with connections to all things about me ahead of the book release.
Please check it out here: MRinder.com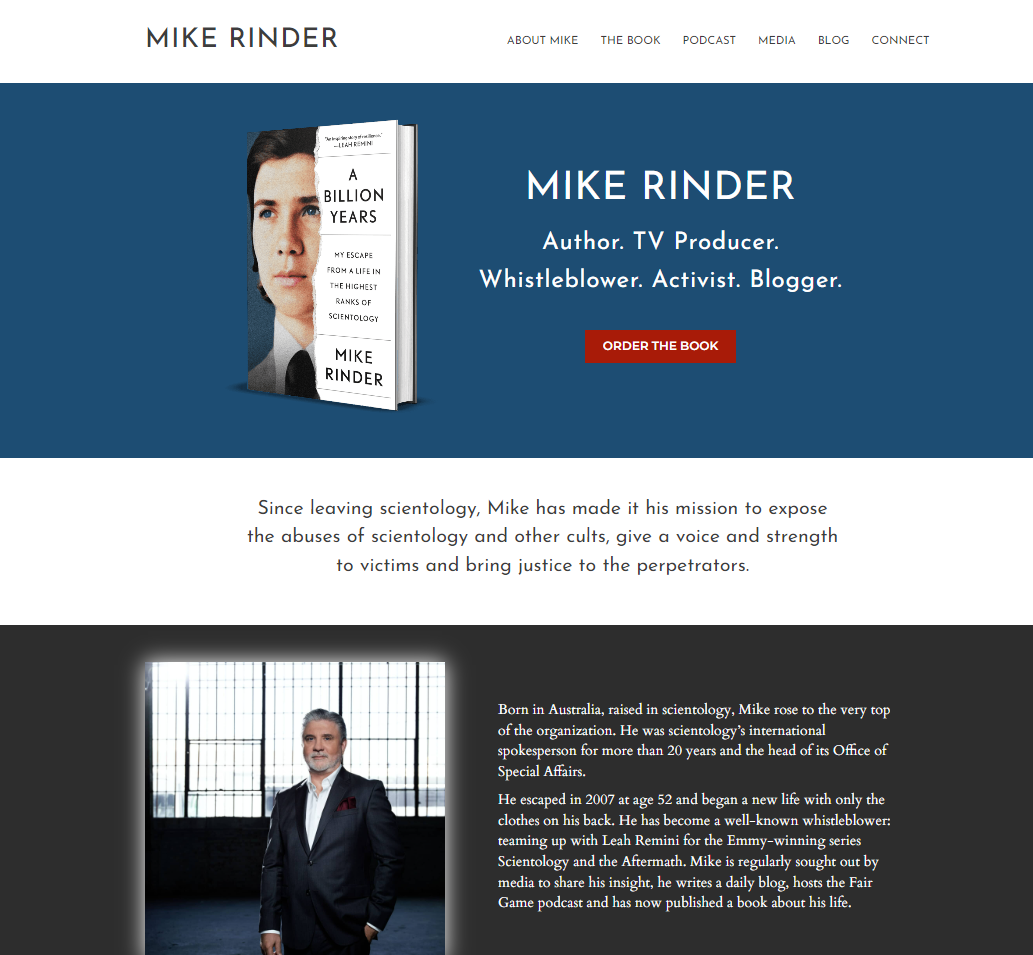 Book Giveaway:
A Billion Years has been added to the Goodreads Giveaway campaign. This means you can enter to win a free copy. This began yesterday and there are 1862 people already requesting a copy (100 are available).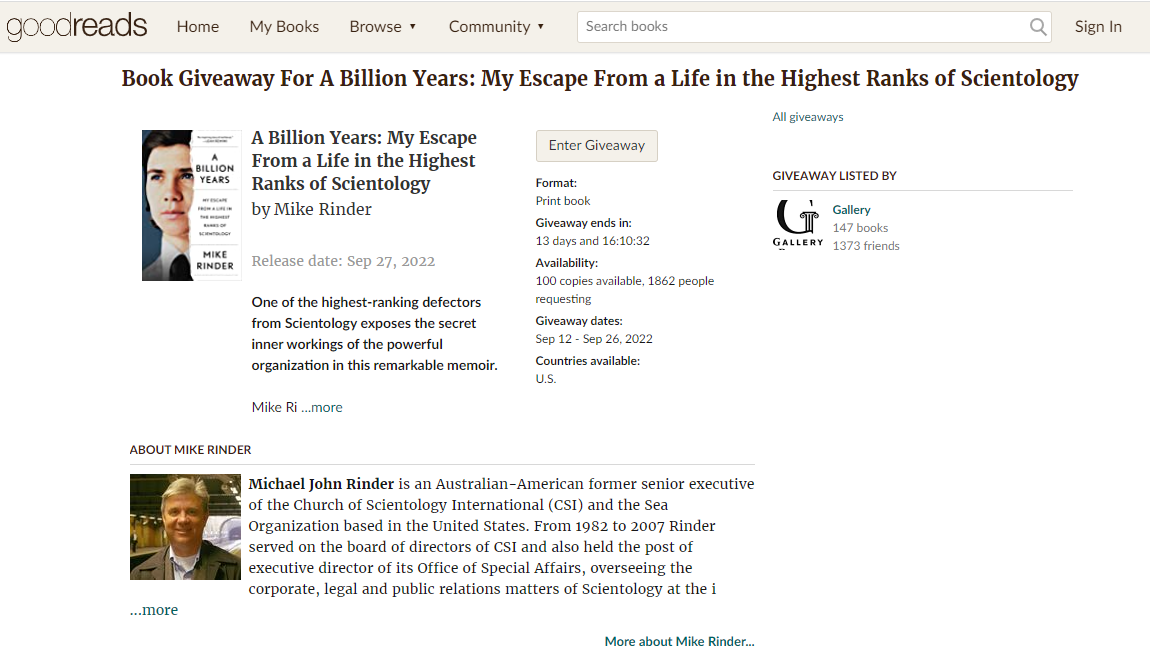 UK and Australia Amazon Pre-orders:
Amazon stopped taking pre-orders when one of their algorithms kicked in because there is a different publisher in UK than US, so it automatically assumed there was intellectual property infringement issue.
Humfrey Hunter from Silvertail (the non-US publisher) is fighting through Amazon bureaucracy and says they have agreed to restore the preorders but he has to "newly publish" (whatever that means). He is doing everything possible to get this restored ASAP. I just saw someone on social media who said they were now able to pre-order again, so perhaps it is resolved. It was not scientology this time…. Though it would be nice if Amazon were as quick on the trigger with the phony "summary" books!
Media for A Billion Years:
I went to New York yesterday to do the first major media interview for the book. It will come out on 27 September and many more to follow. The media is embargoed until 27 Sept, other than a short excerpt which will be coming sometime next week in print…
The line up so far is a broad spectrum of TV, radio, podcasts and print, and once the first ones hit the airwaves there will likely be more. It is a little bit surreal to be back doing some of the media I did as scientology's spokesperson, but this time as a scientology whistleblower spokeperson!
Pre-Orders:
Pre-release sales continue to be strong. Thank you to everyone who has ordered already.